2016
(Updates are added as run information is received)
January 31, 2016

The kids events are on Saturday at 2:30. The longer events are on Sunday. Para nordic 1.5km - stadium and shed. 5km - gully, shed, wall, extension, 1 lap. 16km - gully, shed, wall, sophies, extension, two laps, 24km - 3laps. All races start on the field and all races conclude with one lap of the stadium.
Tentative start times on Sunday are 10:00 for the para nordic and 10:30 for the loppet.
Register today at Zone 4: https://zone4.ca/regc.asp?id=10352&lan=1&cartlevel=1
February 24 to March 6, 2015
Sunday Feb 21st 1:00PM Adults 3:00PM Family
Wednesday Feb 24th 6:30pm Adults (headlamp is recommended)
Wednesday March 2nd 6:30pm Adults (headlamp is recommended)
Sunday March 6th 1:00PM Adults 3:00PM Family
March 6, 2016
Register Today!
1km (Kids) – Free ($5 Rental Fee if needed)
4.5Km and 6.5km – $30 Early Bird (Before February 15, 2016),
$35 Regular (After February 16, 2016), $40 Race Day
Visit www.ncfsudbury.ca or call 705.523.4673 (HOPE
April 30, 2016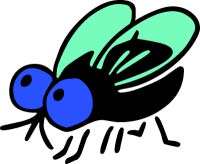 The Laurentian University XC and Indoor Track Team will be hosting the 2016 Black Flies Track and Field Meet on Saturday, April 30th at the Laurentian Community Track. The meet will run from approximately 10am to 4pm. The meet will be open to all athletes in Grades 7 and 8, High School, University and Open.

June 4, 2016
JOIN THE MOVEMENT TO END BRAIN TUMOURS!
SUDBURY BRAIN TUMOUR WALK DETAILS

Saturday, June 4, 2016 | Bell Park - William Bell Gazebo

Registration opens at 8:30am - but if you sign up now, you can avoid some of the lines!

2.5km or 5km walk or fun-run - there's no competition involved

After the Walk, stay for fun and refreshments as the grand total you help fundraise is announced. Research, support programs, information, advocacy, awareness and HOPE - You make all of this possible by joining your Sudbury Brain Tumour Walk.

CLICK HERE AND SIGN UP TODAY!


June 5, 2016
Annual RunWalk4Patrick Family Fest
North Bay, Ontario
June 5, 2016
Laurentian University Fitness center
Event Details: Cross-country run or walk – 2.5, 5 or 10 km
When: June 5, 2016 from 8:30am to 1pm
Where: Sudbury, Ontario
June 12, 2016
June 12, 2016
William Bell Gazebo - 10:00 am
Join us for an awesome afternoon of running or walking, meet the superstar staff of the North East Cancer Centre and learn more about how your donations change the face of cancer care, research and equipment right here in Sudbury.

We're offering three different distances for the Cancer Centre Walk/Run. 1km. 3km and 5km, with all routes running through scenic Bell Park!

Registration fee is $35, which includes a Cancer Centre Run/Walk T-Shirt and lunch!
Children ages 12 and under can take part for free! New this year is a great kids' area for all children to enjoy - for free!

Invite your friends!

Register and collect pledges online HERE
June 19, 2016
Sudbury Canoe Club/ Sudbury Fitness Challenge Canoe Race 2016
Sunday June 19th /2016
Northern Water Sports Centre
Tandem Canoes/ Kayaks /SUPs other categories if the numbers merit it
Mens Womens and Mixed team categories
Distances: 4, 9.5 and 18.5 km races
Registration: 7:30am race day
Start: 9am
Awards and Draw Prizes given out
Cost: $25.00/person

Contact Rob Marcolini @ 705.522.4195 or marco.renout@eastlink.ca

June 22, 2016
Share the road event in Sudbury:
Hi big wheelers,
Devon will be in town for a Share The Road ride Wed June 22... in all that summer daylight. This will be our 10th year of hosting the ride! Many of you have supported this in the past!
Science North will be our venue for start - finish again, 5:00 registration with 6:00 rolling out and returning by 8:00ish... a 15km leisurely ride. We're discussing having some snacks following the ride to allow all to visit.
Hope to see you there!
Friday July 1st, 2016 - 6pm Walden Arena
Race Start Times:
6:15pm Kids 1km Fun Run
7:00pm 5km Road Race
The 29th annual Walden Firecracker Road Race is being held on the evening of July 1st, with the kids race beginning at 6:15pm, and the 5k race beginning at 7:00pm. Join in on the Canada Day festivities with a 5k race, or a 1k race for the younger runners. There will be lots of great prizes to be won, as well as refreshments and snacks following the run.
The proceeds of the race will go towards the Laurentian Vees Cross-Country Team. Fundraising ...is crucial to our running season, and every registration is appreciated.
If you have any questions at all, be sure to ask! The registration fees for the race this year are $25 for the 5k event and $2 for the kids 1k event. You may register online by following the link found below, or can pick up a registration form at the Running Room.
Register at: https://www.events.runningroom.com/site/?raceId=13284
Basic details regarding the race may also be found at www.tracknorth.com
33rd Annual Ian McCloy Island Swim
Registration opens 9 a.m. University Beach. Races start 1030 a.m.
the fee is $30
The swim features events for children and adults, including a 100-metre youth swim, 500-m, 1.6-kilometre and 3.2-kilometre swim challenges.
July 23, 2016
Gore Bay's first
"Firefighter's 5 K Around the Bay"
Please join the Firefighter's 5k Around the Bay fundraising event.
Date July 23, 2016
Start time 10:00 am
"5 Km and 8 Km Runs and Walks will start/finish from the Gore Bay Harbour Centre July 23rd., at 10:00.
Kit p/u will be at the Harbour Centre (just north of CYC Yacht Charters on Water St) starting 8:30 AM run day.
Early registry $25. Until June 18th, Regular $30. From June 19th until July 22nd., Same day $35
Directly across from the Harbour Center, Split Rail Brewing Company will be providing athletes with free beer samples of their craft beer post race.
Gore Bay is a yachting paradise, well known internationally to "loopers" navigating around North America. Please come and enjoy the Harbour Days Celebrations".

Online Registration available at Running Room Here
Manual Registration available at Gore Bay Municipal office
July 24, 2016
Family, Fun & Fitness Too!
Sudbury Fitness Challenge Mountain Bike Tour

Save Sunday July 24, 2016 on your calendar.
August 20, 2016
The Northern Corner Run (1rst annual)
Onaping ON
Event Name Event Type Early Bird Regular
Kids Run/Walk* 1K
5K Run/Walk 5K
8K Run/Walk 8K
Who: The Onaping Falls Recreational Committe is hosting
When: Saturday August 20th, 2016
Where: Nordic Ski trail behind the Windy Lake Motel on HWY 144
Funds Raised will be going to the Splash Pad fund!

For more information please contact Angel Shaver
Email: angelshaver109@gmail.com
Phone: 705-562-4157

Free Shirt with entry!
* kids' ages between 8-17

https://www.events.runningroom.com/site/?raceId=12889
Course Maps
Click Images for Larger View
https://www.facebook.com/events/238253343172276/
Get ready for a day of mud, sweat and cheers. The Mudmoiselle obstacle course is a 5 km stretch of Canada's muckiest, filthiest, slimiest mud. It's where your inner child runs free while testing your endurance, strength and ability to keep a straight face.
This women's only event is open to all fitness levels. Whether you're used to running 10k or just running after your toddler, you can take on this challenge. Get ready for a day of mud, sweat and cheers. Go the extra muddy mile and reach the minimum $150 fundraising goal and then some!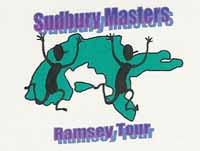 5k & 21.1 k Roadraces
The SudburyMasters Continental Insulation Ramsey Tour is taking place on Sunday, September 11 at Laurentian University at 10:00 am.

There will be both a 5 km and a 1/2 marathon.

You can register on-line through the Running Room Here Manual Entry Form (Here).

If you have any questions please feel free to call me at 705-688-7738. Jesse Winters
September 18, 2016
Run Site Details (website here)
Date: Sunday, Sept. 18, 2016 Bell Park Gazebo at Ramsey Lake - Main Beach (Parking Lot off Elizabeth Street)
REGISTRATION: 9:30 AM - 10:30 AM
OFFICIAL START: 10:30 AM
Route Information
Bicycle and Rollerblade accessible
Route Lengths 1KM, 4KM, 10KM
Click here to view Route Map
September 27, 2016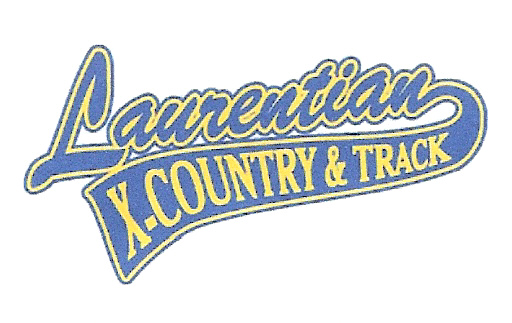 2016 Laurentian University Elementary School X-C Running Challenge

Event Date: Tuesday, September 27th, 2016
Event Location: Laurentian University Track and Field Stadium and Trails
Eligible Athletes: This competition is open to all elementary Schools
All information at: http://www.tracknorth.ca/
Meet Director/All Inquiries: Darren Jermyn –jermynd@eastlink.ca
Cell: (705) 507-8246
Work Phone: (705) 523-7100 ext.3138
Fax: (705) 523-7170
Click on Image for Full Poster
October 16, 2016
10k Championships on beautiful Manitoulin Island Plus 10k Walk
We have the 10 km Slower Runner Division for beginner runners and walkers.
Sponsored by the Wikwemikong Health Centre Diabetes Program this Race Starts at 10:00 a.m. Kaboni
10 Run Starts at 10:50 a.m.
Registration: 8:30 a.m. to 10:15 a.m. – Wasse Abin Pontiac School
Entry Fee: $20 for Adults $10 for Students
Shuttle service is available.
Info: (705) 859-3164
October 30, 2016
STATO will be hosting it's 6th Annual Haunted Hustle on Sunday, October 30, 2016 in Temiskaming Shores beginning at the Haileybury Waterfront. Runners and walkers can choose from a 5km, 10km, 21.1km, 42.2km distance and don't forget the 4 Person "TEEN" Relay Event for teens from 13-18 years of age! Check out our special registration rates for Teens under 18 in all events, encouraging our youth to take part in physical participaction is our goal
http://www.hauntedhustle.com/default.html
November 26, 2016
The Stache Dash is back in North Bay again on November 26, 2016
5k and 10k distances.
Registration also has the option to purchase a tuque, and or t-Shirt this year.
For information and registration go to:
SUDBURY
February 19th, 2017
Half Marathon, 10km and 5km Races
RACE LOCATION
Sudbury Running Room - View Map
Cedar Pointe Plaza
117-1984 Regent St
Sudbury, ON P3E 5S1
RACE TIME
9:00 a.m.
Event Information and Registration

HOME | ABOUT US | CONTACT | ARCHIVES | CLUBS | EVENTS | PHOTOS | RACE RESULTS | LINKS | DISCUSSION

All photos images and content copyright Sudbury Rocks!!

All Website Graphic Design by Steve Villeneuve