(Updates are added as run information is received)
January 19, 2020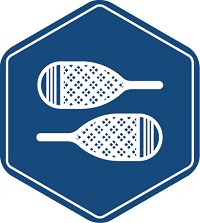 Trek for Cancer Snowshoe Fun Run and fat Bike Race
Sunday, January 19 2020
If you can walk, you can snowshoe.
If you can bike, you can fat bike, too!
We're excited to expand the Trek for Cancer to include a fat bike race this year!
4 years in and the Trek for Cancer remains one of the best ways to get out and be active
whether you're a competitive runner or just out for a day with the family.
All proceeds from the Trek for Cancer support the Northern Cancer Foundation
for patient care, research and equipment purchases at the Northeast Cancer Centre in Sudbury, ON.
https://ncfsudbury.akaraisin.com/ui/2020trek
February 2, 2020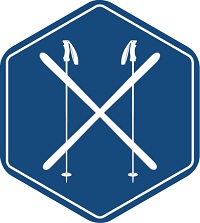 February 9 2020


Register below
https://zone4.ca/register.asp?id=23163&lan=1&cartlevel=1
The events are on Sunday. Para nordic 1.5km - stadium and shed. 5km - gully, shed, wall, extension, 1 lap. 16km - gully, shed, wall, sophies, extension, two laps, 24km - 3laps. All races start on the field and all races conclude with one lap of the stadium.
All start times at 10:00 am.
May 2, 2020
Cancelled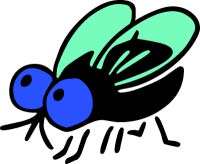 The Laurentian University XC and Indoor Track Team will be hosting the 2019 Black Flies Track and Field Meet at the Laurentian Community Track. The meet will run from approximately 10am to 4pm. The meet will be open to all athletes in Grades 7 and 8, High School, University and Open.

May 24, 2020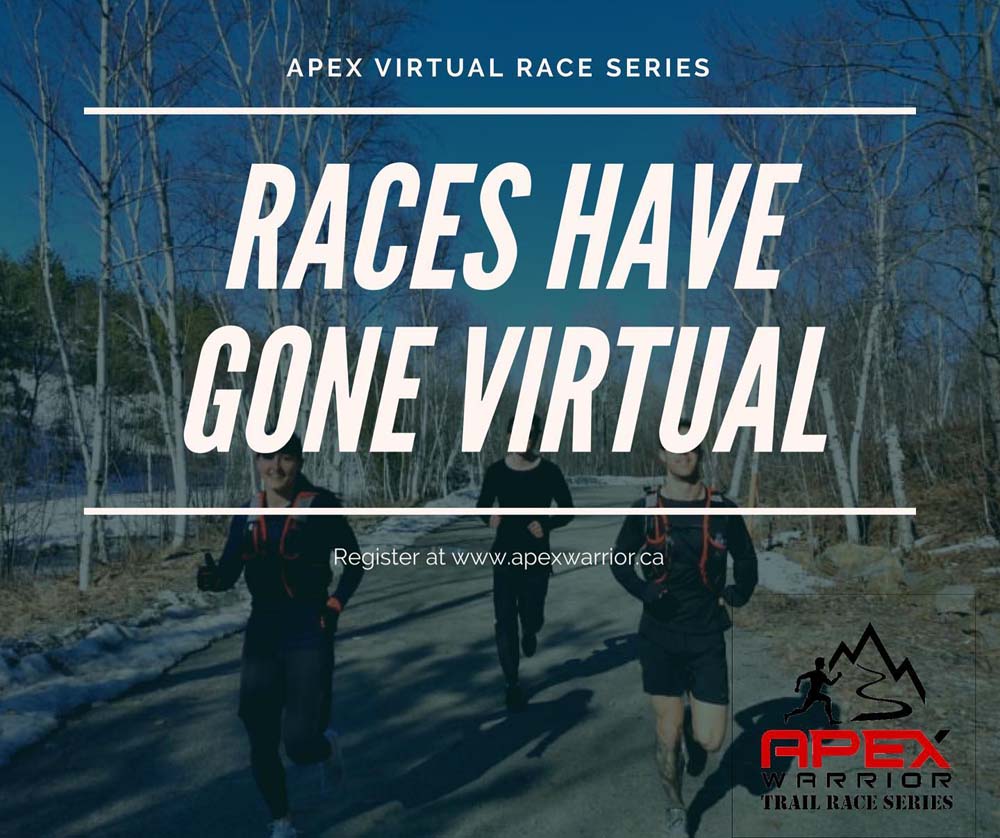 Race 1 - May 24-31
6km / 12km
We will have a course marked from the start looping around 6km. You have the choice to run this course or your own. Please choose to run trails as this is a trail running race.
For the 12km racers complete 2 laps

https://raceroster.com/events/2020/29782/the-apex-dash
June 7, 2020
Cancelled for 2020
Laurentian University Fitness center
Event Details: Cross-country run or walk – 2.5, 5 or 10 km
June 21, 2020
POSTPONED to a later Date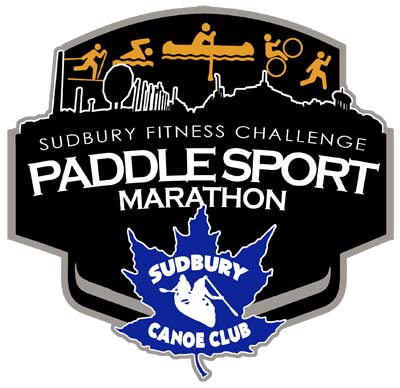 Sudbury Canoe Club/ Sudbury Fitness Challenge Canoe Race 2020

Race Details:
Location: Northern Water Sports Centre (206 Ramsey Lake Road, Sudbury, ON)
Registration begins at 7:30 AM (Online Registration will be available)
Races start at 9:00 AM
Cost $25/person
Race course on Ramsey Lake: 6km (no portage), 10km (2x250m Portages)
Medals will be awarded to the top three finishers in each category.
All Details:
Contact Rob Marcolini @ 705.522.4195 or marco.renout@eastlink.ca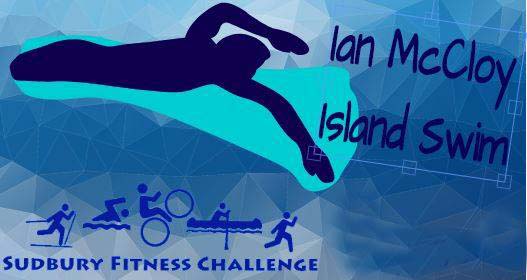 36th Annual Ian McCloy Island Swim
Registration opens 9 a.m. University Beach. Races start 1030 a.m.
July 14. University Beach
Fees: $25 online registration
$35 day-of registration AT THE BEACH.
A portion of the race fee is donated to the varsity swim team at Laurentian University.
The swim features events for children and adults, including a 100-metre youth swim, 500-m, 1.6-kilometre and 3.2-kilometre swim challenges.
July 19, 2020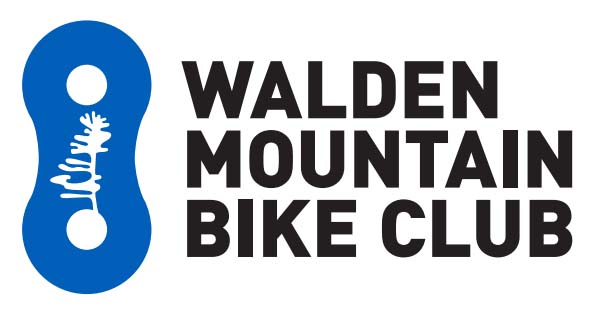 Family, Fun & Fitness Too!
IONIC Walden Mountain Bike Tour
Save Sunday July 21, 2019 on your calendar.
July 24, 2020
Sudbury Camino 2019
- Save the Date!
Saturday, August 10th, 2019
It's back! Challenge yourself to complete the 30km hiking challenge and join us on Saturday, August 10th, 2019 for the annual Sudbury Camino, and experience Sudbury in a whole new way!

THE CHALLENGE
Inspired by the famous El Camino De Santiago pilgrimage routes, the Sudbury Camino offers an on-foot exploration of urban and wilderness trails along the Sudbury portion of the Great Trail.

This unique challenge has continued to grow in numbers and distance each year, and 2019 is no exception. What started as a 21km journey has now transformed into a 30km hiking adventure which will begin at the Kinsmen Sports Complex and finish at Moonlight Beach. The Sudbury Camino can be completed in segments as well!

DON'T MISS OUT! Go to the link for information and registration details

We're back for the 36th running of the Beaton Classic! The quadrathalon will take place at Moonlight Beach on Sunday, August 9th. This event is one of seven Sudbury Fitness Challenge events, aiming to promote healthy and active living in the community in a fun, competitive way.
Registration details are available on the Running Room website. Race day registration is available but not recommended.
Categories:
Solo: All four events. Male and female categories.
Doubles: Male, female and mixed categories. If mixed, female must do at least two events.
Fours: One event each. If mixed, must be at least two events done by a female. Can be a team of three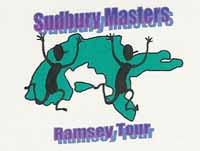 5k & 21.1 k Roadraces
The SudburyMasters Continental Insulation Ramsey Tour Sunday, September 13 at Laurentian University at 10:00 am.

5 km and a 1/2 marathon.

Register on-line here through the Running Room

Manual Entry Form
September 20, 2020
Sunday, September 20, 2020
Run Day Details
Registration: 9:30 am - 10:30 am
Official Ceremonies: 10:30 am
One Start: 10:45 am
Location: Grace Hartman Amphitheatre off of Bell Park Boardwalk
September 29, 2019
MOVE Fitness Series: Shred Cancer Mountain Bike Classic,
Sunday, September 29, 2019
---
Speed & Precision are what it's all about when it comes to shredding Kivi Park's mountain bike trails! Compete on your own or part of a team and raise funds for the Northern Cancer Foundation!
REGISTRATION: 10:00 a.m.
RACES START: 11:00 a.m.
-1km (Kids) Free 3km Kids ($5) 5km, 10km and 15km Adults($35)
Raise $100 or more in pledges and we will waive your registration!
100% of the monies raised will support the Northeast Cancer Centre for patient care, equipment and research!
visit www.ncfsudbury.com - click on Shred Cancer Mountain Bike Classic
October 4, 2020
Welcome to CIBC Run for the Cure in Sudbury

We invite you to run or walk with us on Sunday, October 4, 2020 for the CIBC Run for the Cure in Sudbury. Whether it's your first time, or you've participated for years, we look forward to having you join the movement! Help make this year's event inspirational and memorable, all while you help the Canadian Cancer Society create a future without breast cancer.
RUN START TIME: 10:00 AM
Sudbury
Cambrian College, 1400 Barry Downe Rd.
Sudbury, ON, P3A 3V8

Contact Information
sudbury@cbcfcloud.org

Team Coordinator
teams_Sudbury@cbcfcloud.org
Volunteer Coordinator
vol_Sudbury@cbcfcloud.org
10k Championships on beautiful Manitoulin Island Plus 10k Walk
We have the 10 km Slower Runner Division for beginner runners and walkers.
Sponsored by the Wikwemikong Health Centre Diabetes Program this Race Starts at 10:00 a.m. Kaboni
10k Run Starts at 10:50 a.m.
Registration: 8:30 a.m. to 10:15 a.m. – Wasse Abin Pontiac School
Entry Fee: $20 for Adults $10 for Students
Shuttle service is available.
Info: (705) 859-3164
October 27, 2019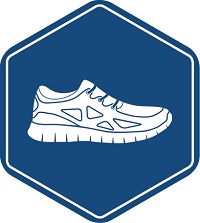 MOVE Kivi Park Fitness Series: 5th Annual Cancer Centre Walk/Run for Hope
Sunday, October 27th at Kivi Park
All routes run through scenic trails at Kivi Park and this year there may be a treat along the way! Don't forget your Hallowe'en costumes!
REGISTRATION: 10:00 a.m.
RACES START: 11:00 a.m.
-1km (Kids) Free - 3km (Kids $5), 5km and 10km Adults $35
Raise $100 or more in pledges and we will waive your registration!
100% of the monies raised will support the Northeast Cancer Centre for patient care, equipment and research!
visit www.ncfsudbury.com – Click on Cancer Centre Walk Run for Hope
October 25, 2020
STATO will be hosting it's 11th Annual Haunted Hustle on Sunday, October 25, 2020 in Temiskaming Shores beginning at the Haileybury Waterfront. Runners and walkers can choose from a 5km, 10km, 21.1km, 42.2km distance and don't forget the 4 Person "TEEN" Relay Event for teens from 13-18 years of age! Check out our special registration rates for Teens under 18 in all events, encouraging our youth to take part in physical participaction is our goal
http://www.hauntedhustle.com/default.html
December 31, 2019
Event Information and Registration
Course Map ( may be modified due to weather)
December 31st, 2019 / 5:00 P.M. / Sudbury ON
This race has a maxium registration cap of 150 entrants.

HOME | ABOUT US | CONTACT | ARCHIVES | CLUBS | EVENTS | PHOTOS | RACE RESULTS | LINKS | DISCUSSION