| | | |
| --- | --- | --- |
| | | |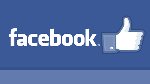 Hello Everyone, April 27, 2017
In this Issue:
Unbreakable Spring Open Success
Is running the best exercise?
Upcoming Local Events: May 14, SudburyROCKS!!! WE NEED VOLUNTEERS PLEASE!
Running Room Run Club Update
Track North News
dog-who-ran-half-marathon-accused-of-cheating
April 23, 2017
Hundreds of Sudburians run for mental health
First annual Unbreakable Spring Open draws nearly 500 runners
by Matt Durman Sudbury.com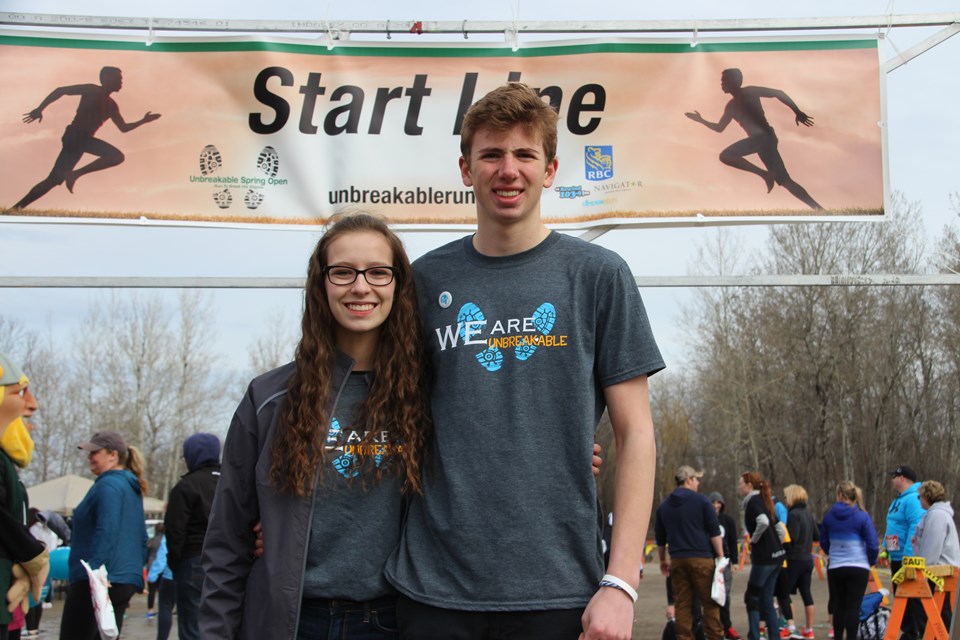 Unbreakable Spring Open organizers Lauren-Ashleigh Beaudry and Josh Tillson. (Photo: Matt Durnan)
Some cool and damp conditions couldn't break the spirit of nearly 500 runners who made their way to Rotary Park on April 23 for the first annual Unbreakable Spring Open.

The run was spearheaded by Lo-Ellen Park student Josh Tillson and his friend Lauren-Ashleigh Beaudry of Lockerby Composite School.

"There's always been a bit of a rivalry between our schools," laughed Beaudry. "From football games and track and field meets, but it's great to see the two schools putting that aside and coming together for this cause."

Tillson came up with the idea for the run in the wake of losing his stepfather to suicide. The 16-year-old battled with depression following the death of his stepfather and he turned to running as a coping mechanism.

The goal for the two teens was to raise enough money through the event to bring Cameron Helps to schools in the Sudbury area. Cameron Helps is a youth suicide prevention group that helps kids who may be suffering in silence with depression or other mental health issues.

Suicide is the second-leading cause of death among youth, and as many as 75 per cent of suicides among young people are the result of depression.

The response from the community was one that neither Tillson or Beaudry expected, but was a tremendous surprise for both of them.

"We were expecting maybe 150 people today," said Tillson. "We have almost 500 participants and more than 100 volunteers. It's great to see, especially with the kids taking part, about 200 of the participants are youths which is awesome because this whole initiative is aimed at helping young people."
Run Website can be found at: http://unbreakablespringopen.weebly.com/
Is running the best exercise?
Happy runners at SudburyRocks!!! 2016
Running is cheap, easy and reduces the risk of heart disease and early deaths. But do the health benefits outweigh those from other activities, such as walking, cycling or swimming?

According to a review of evidence in the journal Progress in Cardiovascular Disease, runners live three years longer than non-runners. You don't even have to run fast, or for long, to see a benefit. You can drink, smoke, be overweight and still reduce your risk of dying early by running – by between 25% and 40%. The authors of the review say that no other exercise has such an impact – an hour of running will, statistically speaking, increase your life expectancy by seven hours. While running regularly can't make you immortal, the review says it is more effective at prolonging life than walking, cycling or swimming. Two of the authors of the review were also involved in a study published in 2014 that found a mere five to 10 minutes a day of running, at less than six miles an hour, reduced the risk of heart disease and early deaths from all causes. This is considerably less effort than government recommendations of 150 minutes of moderate exercise a week – which most people ignore.

The solution
The best exercise is one that you enjoy and will do. But otherwise … it's probably running. Running is cheap, easy (as in you go out of your house and just do it) and you can't fake it – it's always energetic. Even a jog counts as moderately vigorous exercise. If you are time poor, you need run for only half the time to get the same benefits as other sports. Angelique Brellenthin, of the department of kinesiology at Iowa State University, one of the review's authors, says it takes 105 minutes of walking to yield the same benefits as a 25-minute run.

There are tragic but rare deaths during races, but non-runners are twice as likely to die from sudden heart attacks and strokes as runners. To avoid knee pain (and you can't always, as it may just be how your knee cap is positioned), you can run on soft surfaces, do exercises to strengthen your leg muscles, avoid hills and get good running shoes. But Brellenthin says there is no evidence of running increasing the risk of osteoarthritis of the knee.

Running should be built up gradually and its benefits may plateau at 30 miles a week. Brellenthin says that runners have higher levels of aerobic fitness, lower levels of body fat and smaller waists than those who do other activities. Running may be particularly good at shifting abdominal fat. You only need to do 30 to 60 minutes a week to reap the benefits, so perhaps we should all give it a try.
Upcoming Local Events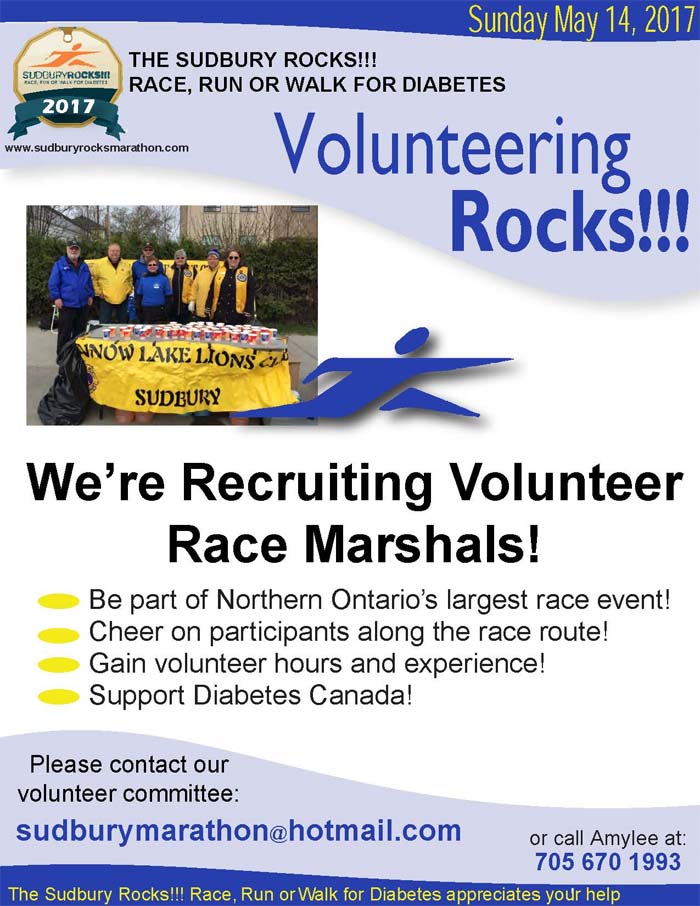 | | |
| --- | --- |
| | |
---
Store News

Congratulations to organizers and participants of the Unbreakable Spring Open event! Job well done everybody!

Sudbury Rocks!! Race, Run, or Walk for Diabetes is approaching fast on Sunday, May 14th. If you have not signed up, please VOLUNTEER! If you have any high school students in your life, please pass the message on to them - it is a great experience and a great way to earn volunteer hours. To volunteer, please sign up at the store, email sudburymarathon@hotmail.com or call Amylee at 705-670-1993.

Our spring clinics are in full swing, with the Run to Quit being the newest addition. If you know anybody who would be interested, it is not too late to join the Run to Quit clinic which is intended for individuals who would like to quit smoking while getting physically active. Learn to Run, 5km, and 10km clinics are to start next week if you or anybody you know might be interested. We always are looking for coaches too so if you are not participating in a clinic, please consider being a coach.

Enjoy your Wednesday and hope to see you tonight for the Run Club!

Eric, Ania, Samuel

We have FREE run club Wednesday nights at 6pm and Sunday mornings at 8:30am.
s-plan-break-the-2-hour-marathon-barrier-in-2017
| | |
| --- | --- |
| | Track North News - by Dick Moss |
For information call me.
Vincent Perdue
341 Fourth Ave, Sudbury On. P3B-3R9
705-560-0424
vt perdue@cyberbeach.net
Proud sponsor of the Sudbury Rocks!!! Race, Run or Walk for Diabetes
HOME | ABOUT US | CONTACT | ARCHIVES | CLUBS | EVENTS | PHOTOS | RACE RESULTS | LINKS | DISCUSSION

All photos images and content copyright Sudbury Rocks!!

All Web site Graphic Design by Steve Violence