Hello Everyone, November 1, 2023
In this Issue:
Giuliana Falconi Summits Mt. Whitney
Oct 28, Shine On Run
LU Varsity Nordic Cookie Run
Introducing Marc Cayen, Apex's running coach extraordinaire!
Photos This Week
Upcoming Events: Nov 5 Run to Remember THIS SUNDAY, Dec 2 Santa Shuffle
Running Room Run Club Update:
Track North and Laurentian XC News

Giuliana Falconi Summits Mt. Whitney
_________________________________________
I wanted to share this accomplishment which was by far the hardest thing I've ever done including harder than any marathon. My husband Barrett and I summited Mt. Whitney in California, which is the highest peak in the USA excluding Alaska. It was my very first 14'er at 14,505 ft. 35KM of constant elevation gain, and a famous '99 switchbacks' before altitude starts to set in. The last mile was the hardest and I didn't think I could go on. However, a fellow hiker came along and quoted David Goggins, and I was instantly reminded of the Sudbury Rocks Crew - I think Shelly and Brian always quote "who's going to carry the boats". And so - we went on to summit, and then made it back down safely - all in a 19 hour day!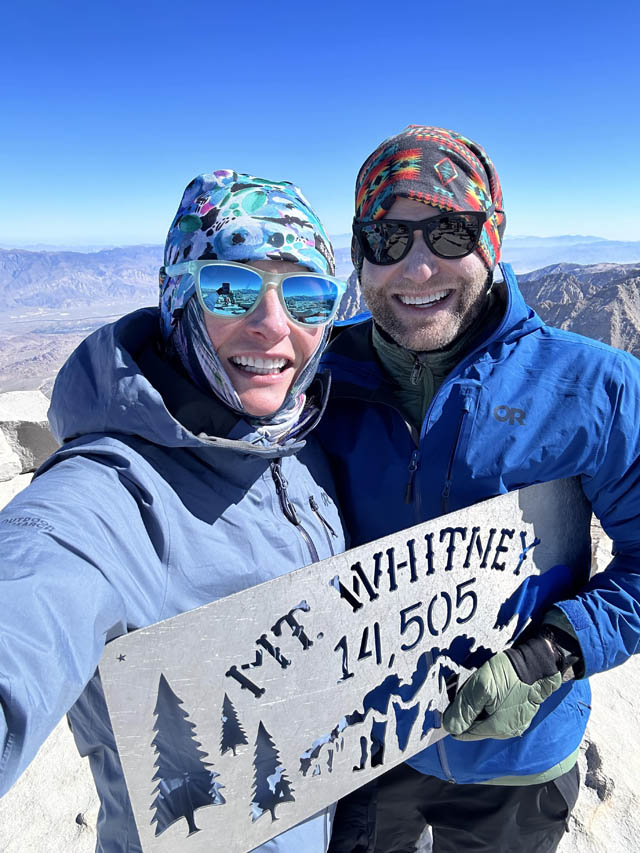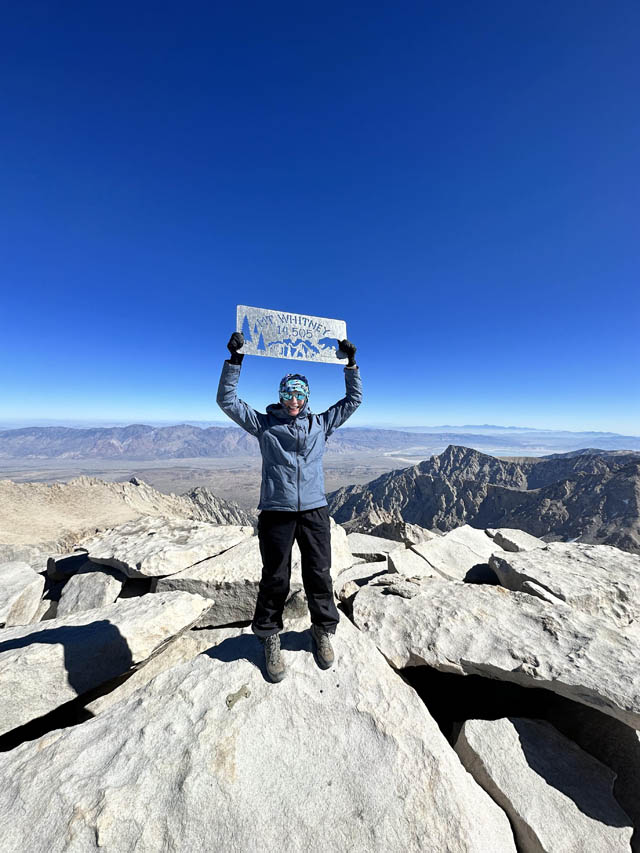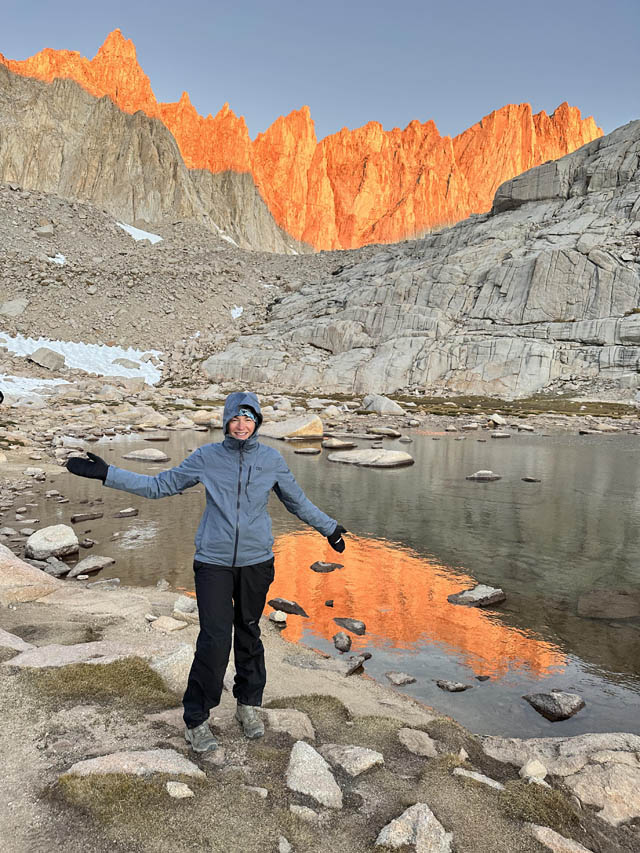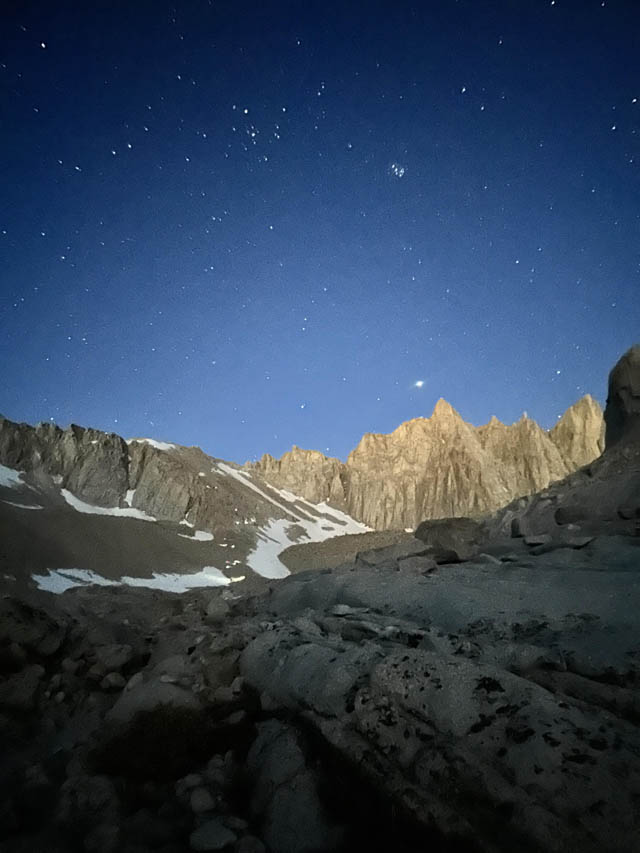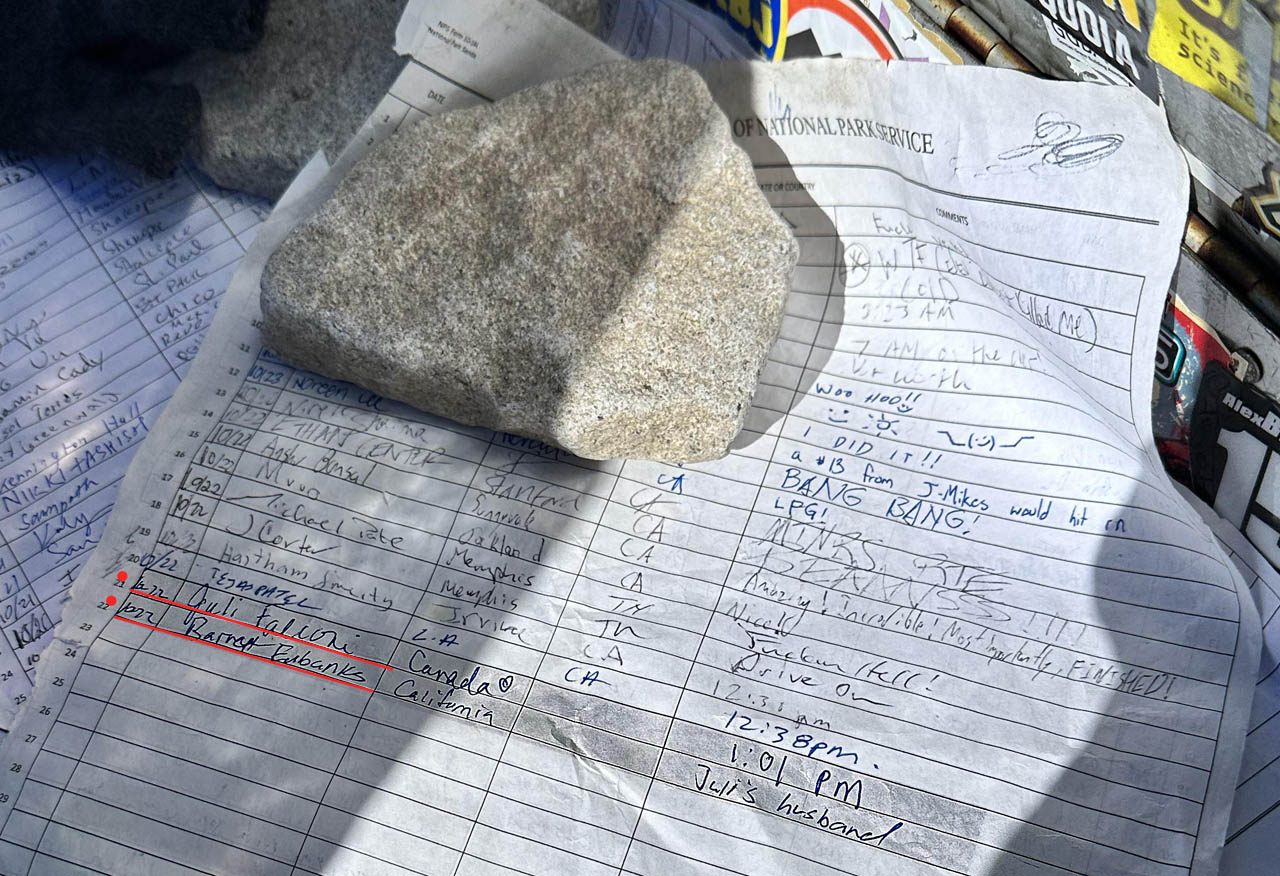 October 28, 2023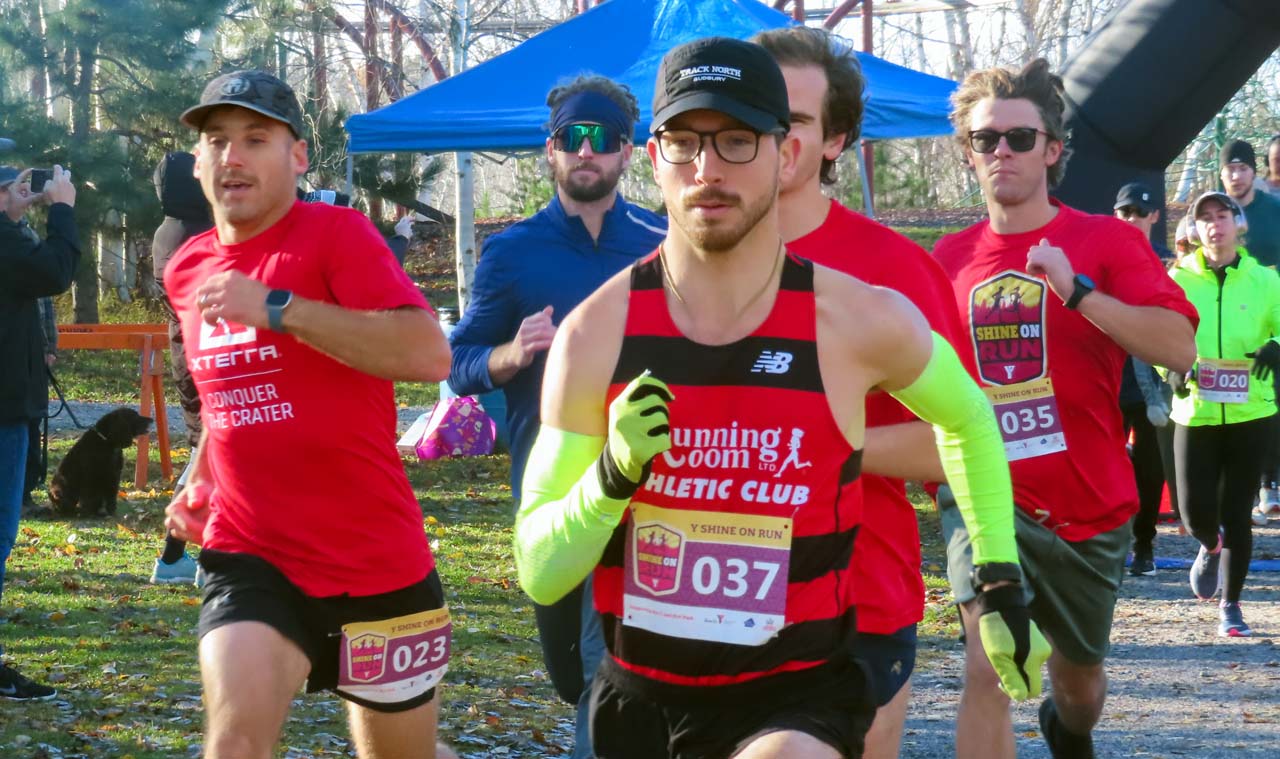 Caleb Beland leads the 10k race out
YMCA Shine On Run
Designed by Apex Warrior
Winners 2023
Eric Leishman 21.1km
Caleb Beland 10km
Kaeden Ward 5km
LU Varsity Nordic Cookie Run
Saturday Oct 28, 2023
________________________________________________________________
1km under 12 run with Halloween themed stations
5Km Run or walk
3 km run or walk
Annual LU Varsity Nordic team fundraiser Haunted Cookie Race. When the course has a hill called the Beast, you know it's going to be fun. Kate Adrienne and I dragged Neil Phipps out this year. Super prizes and even vegan gf cookies for us
Sara M.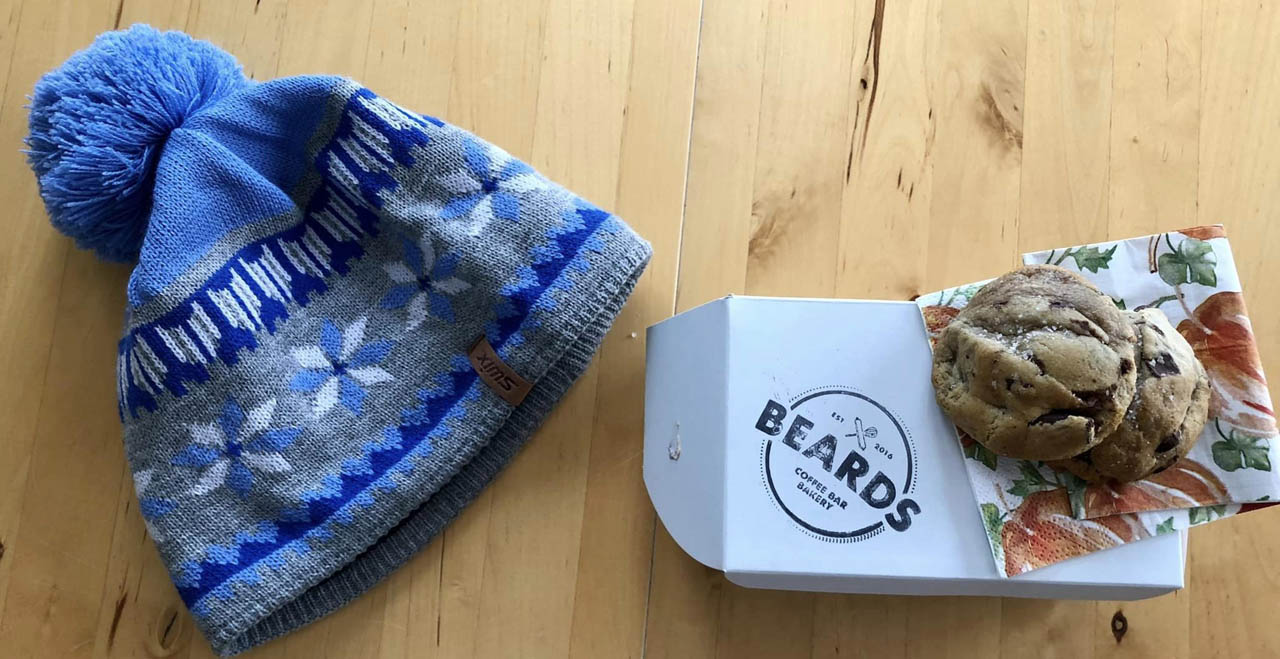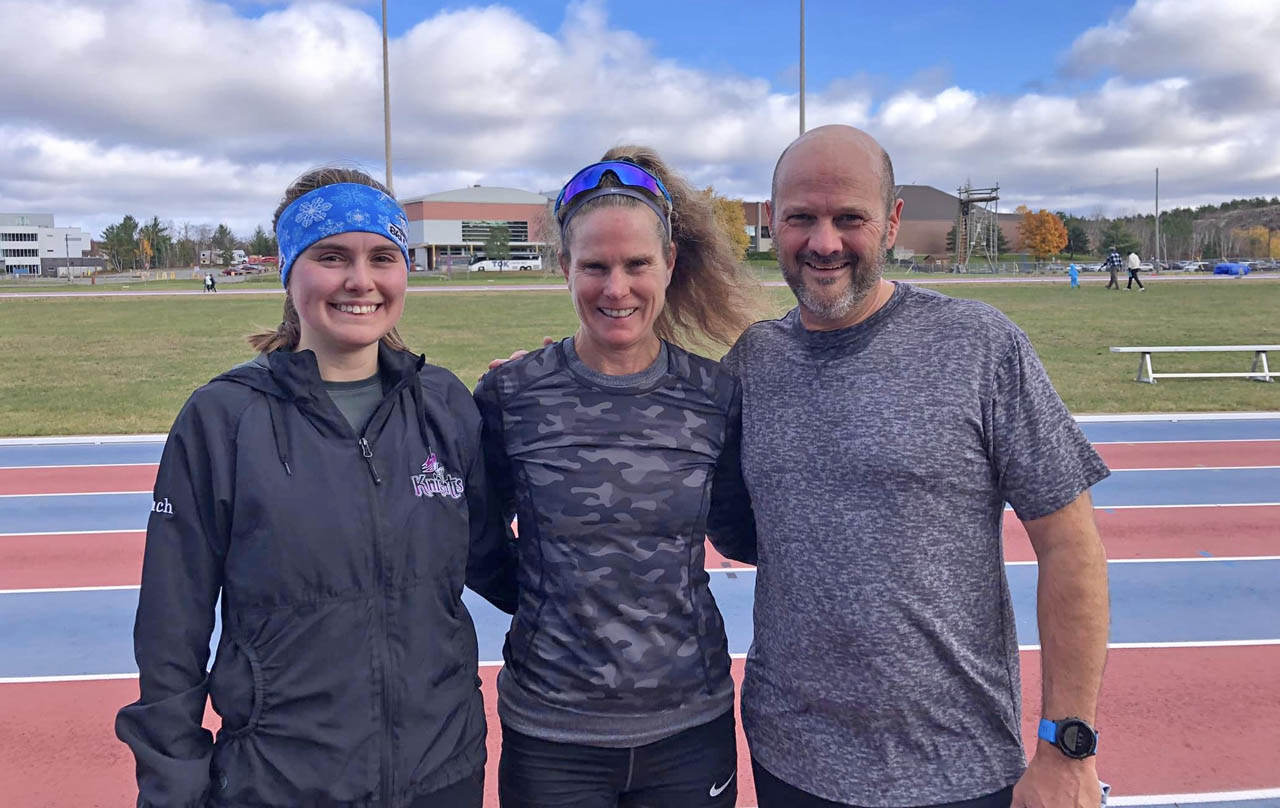 Kate, Sara and Andre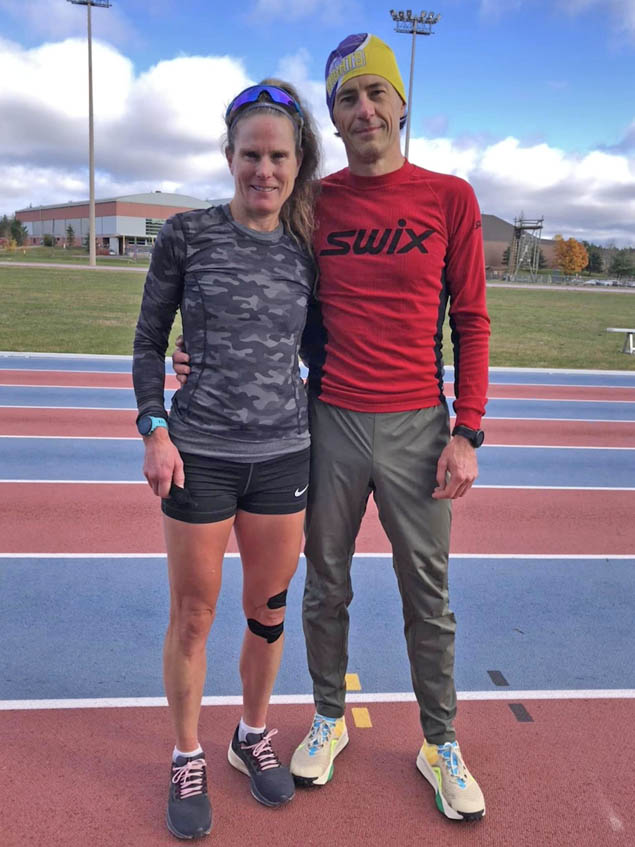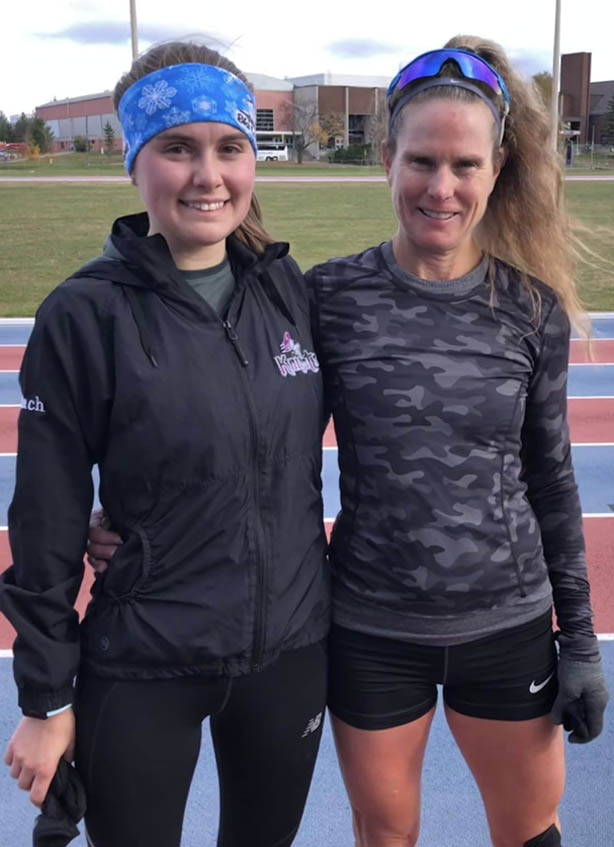 MEET THE APEX DREAM TEAM: Coaches who make workouts fun!
Introducing Marc Cayen, Apex's running coach extraordinaire!
_____________________________________________________________________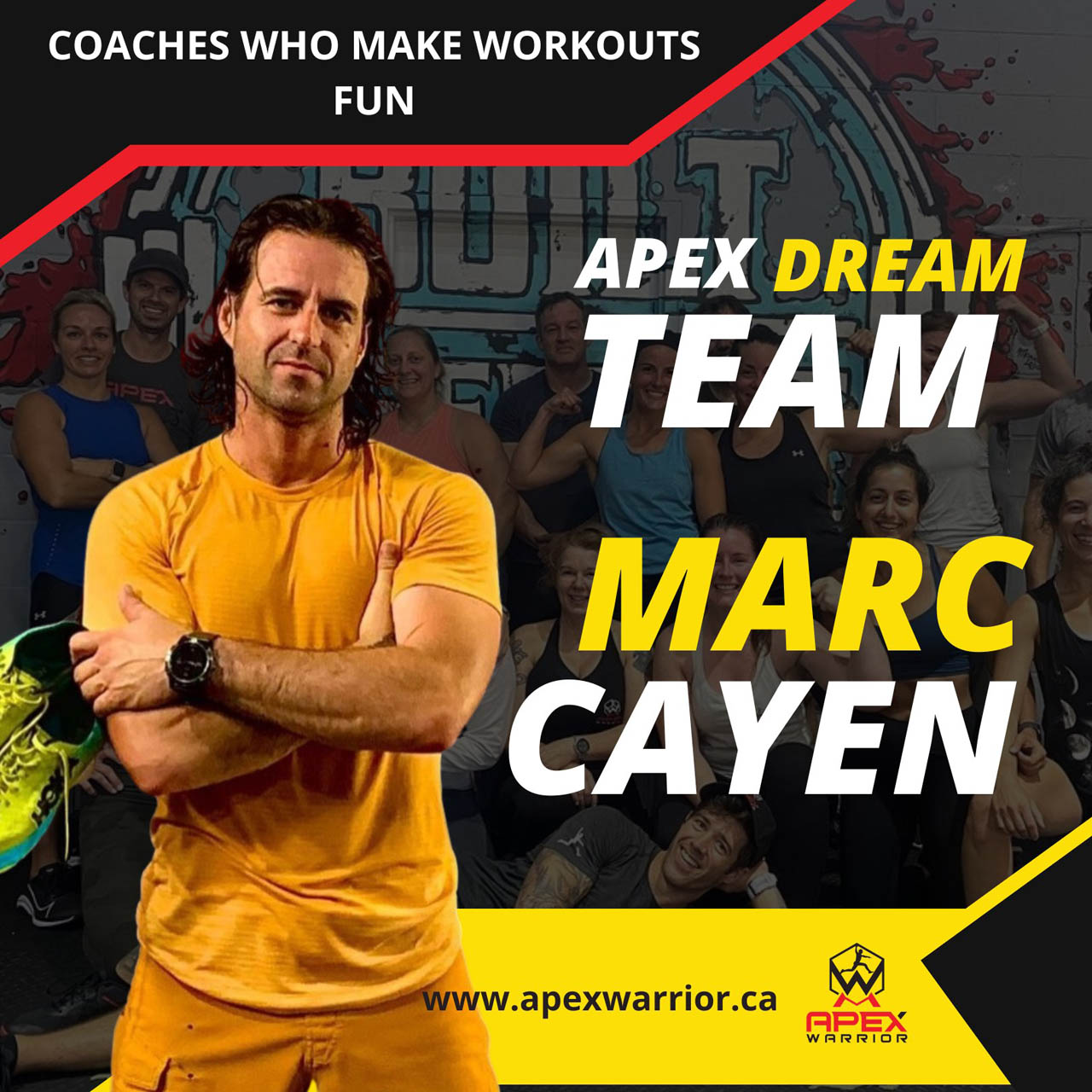 Marc Cayen, our running coach extraordinaire!
Running transformed Marc's life at 40, prompting a lifestyle overhaul and a shift in his social circle as he joined Sudbury's running community. His sky-high standards challenge elites to keep up, while he empowers newcomers to persevere.
Coffee addict and pizza lover, Marc fuels his passion for running and life's simple joys. ???
His favorite part of being a coach at Apex is seeing members try new things that they never thought they could do and succeed! He's all about pushing limits, witnessing members achieve the unthinkable, and embracing new experiences. As a running coach, he revels in seeing people grow stronger, run faster, and conquer their comfort zones, even in the depths of winter.
At Apex Gym, we're not just strong; we're trail race and Spartan champions, thanks to the relentless dedication of coaches like Marc Cayen!
Photos This Week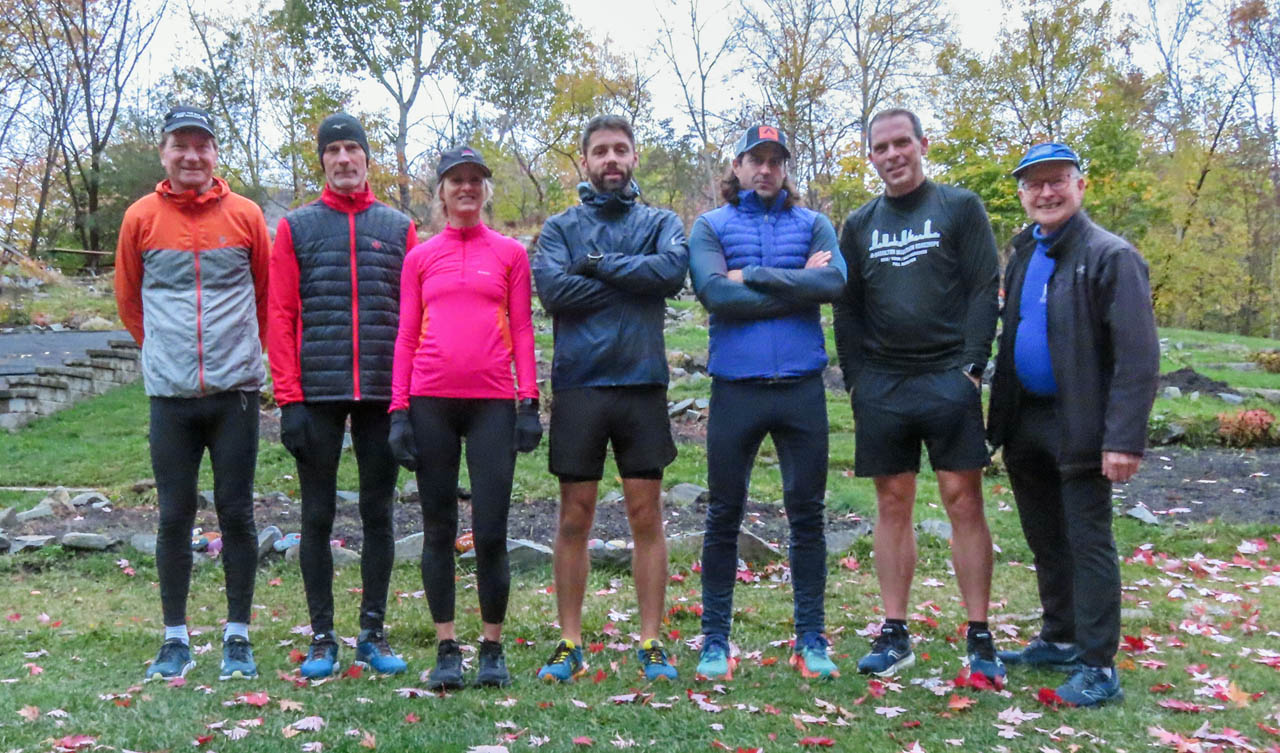 Oct 21 Rocks!! Saturday am run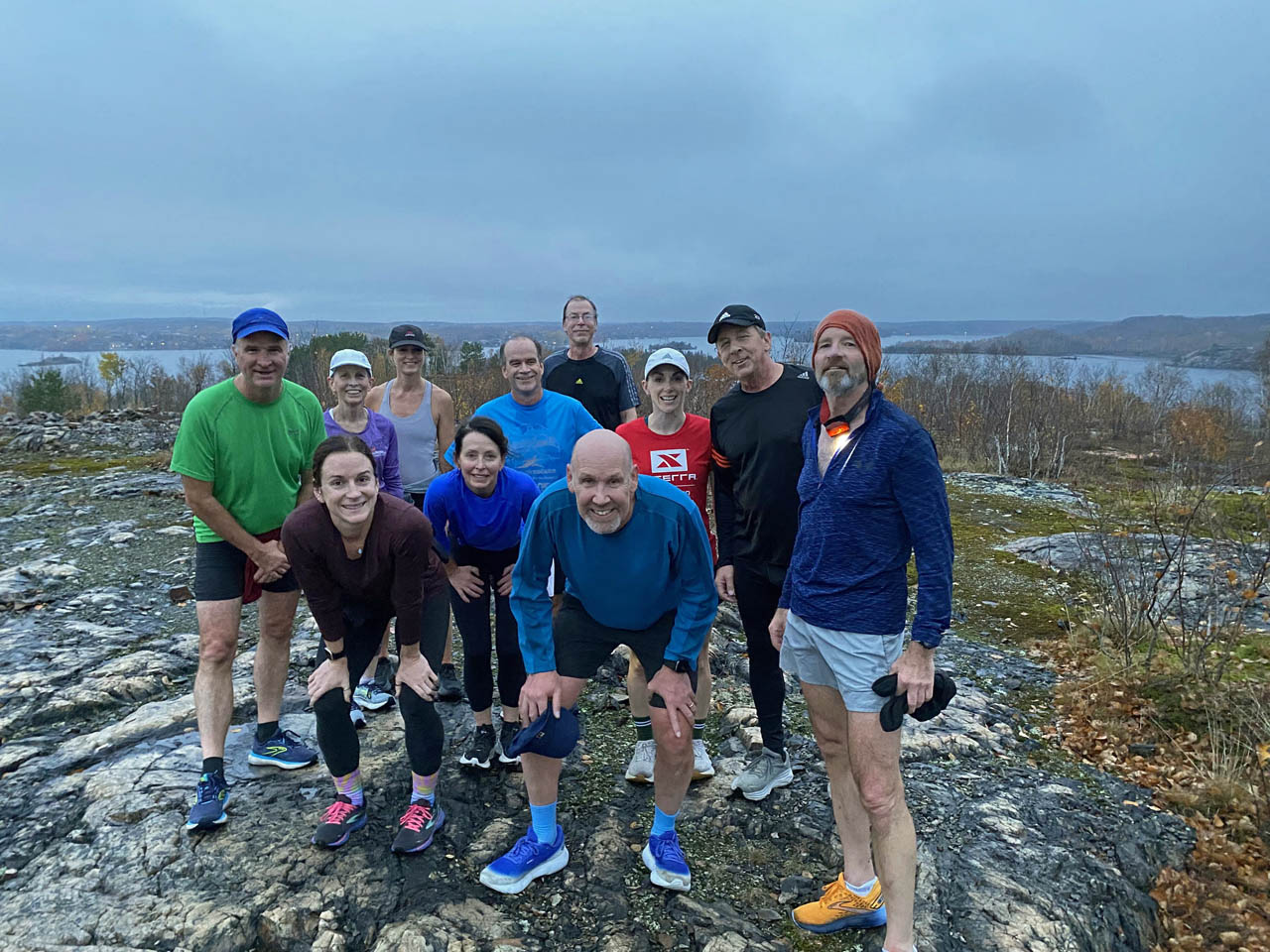 Oct 25 Rocks!! Apex Wednesday pm run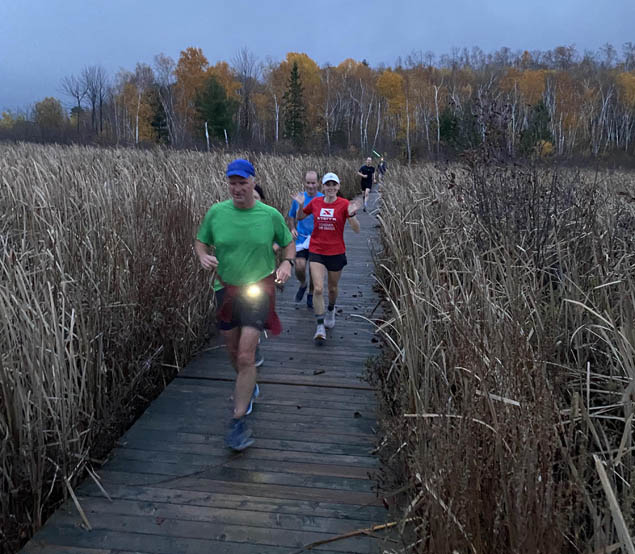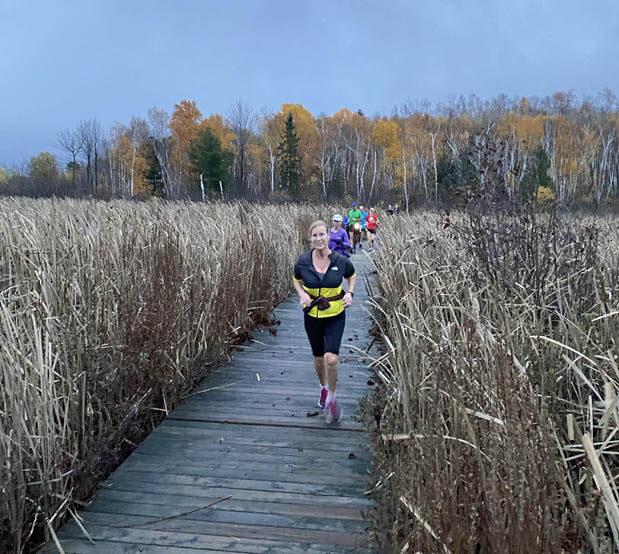 Oct 25 Arlington trail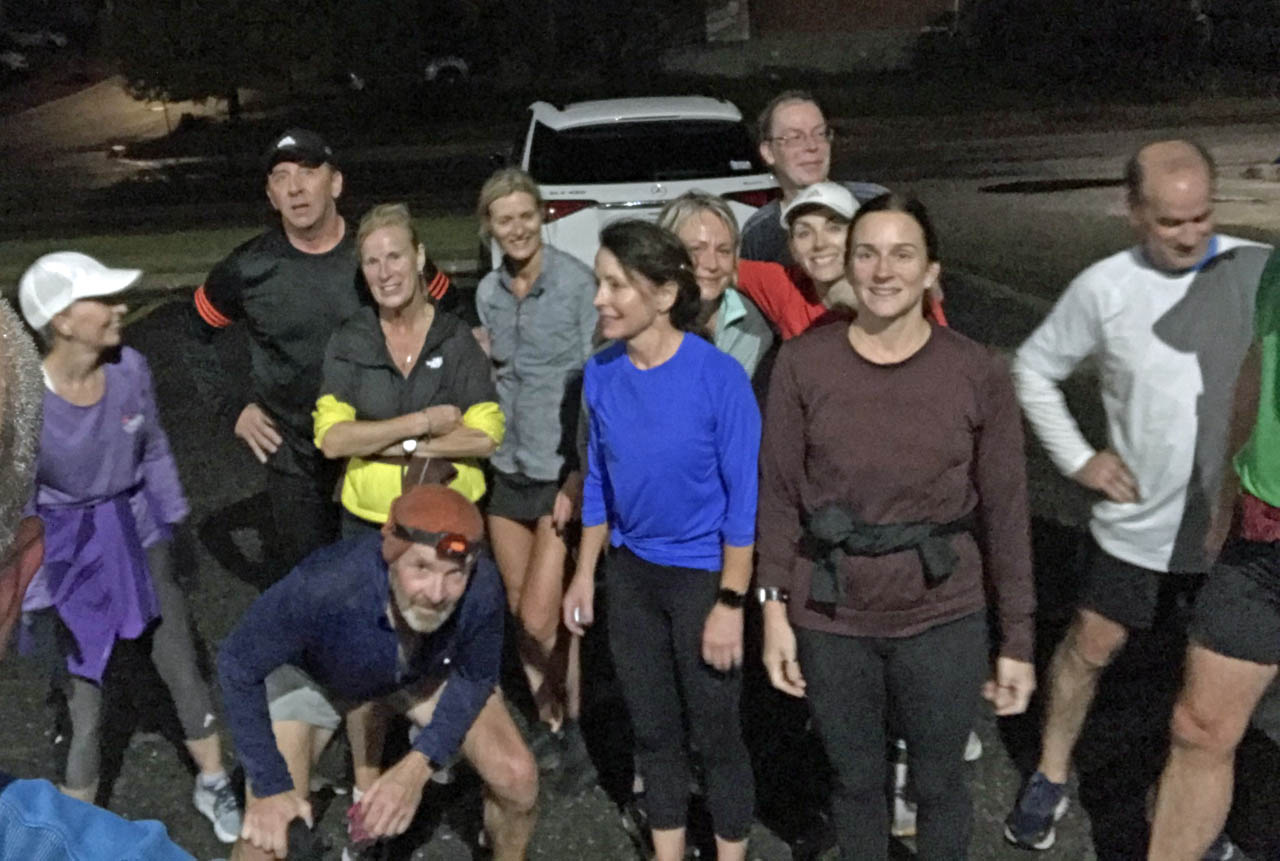 Oct 25 Rocks!!Apex group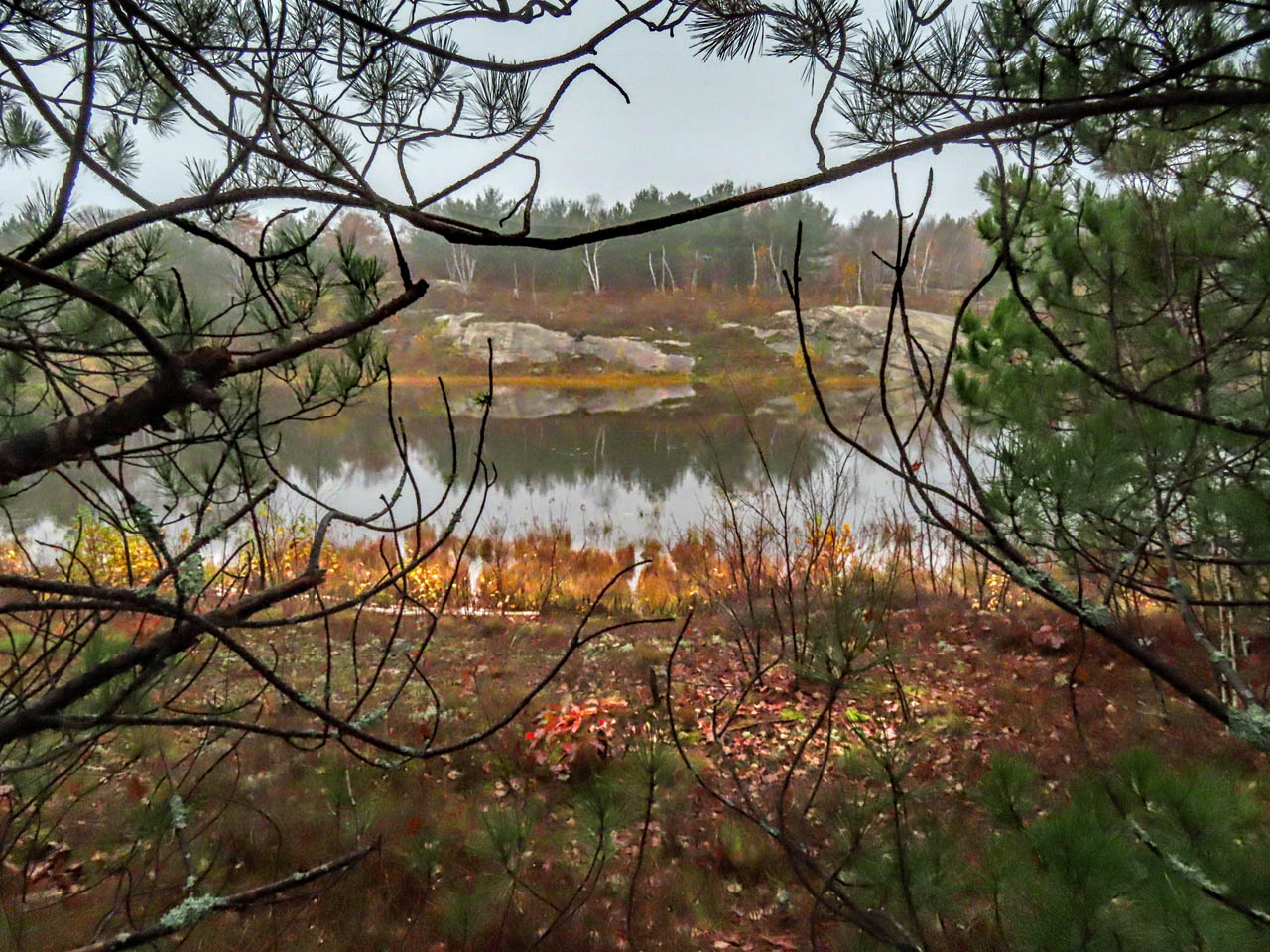 Oct 26 Perch Lake pond
Oct 27 Moonlight side trail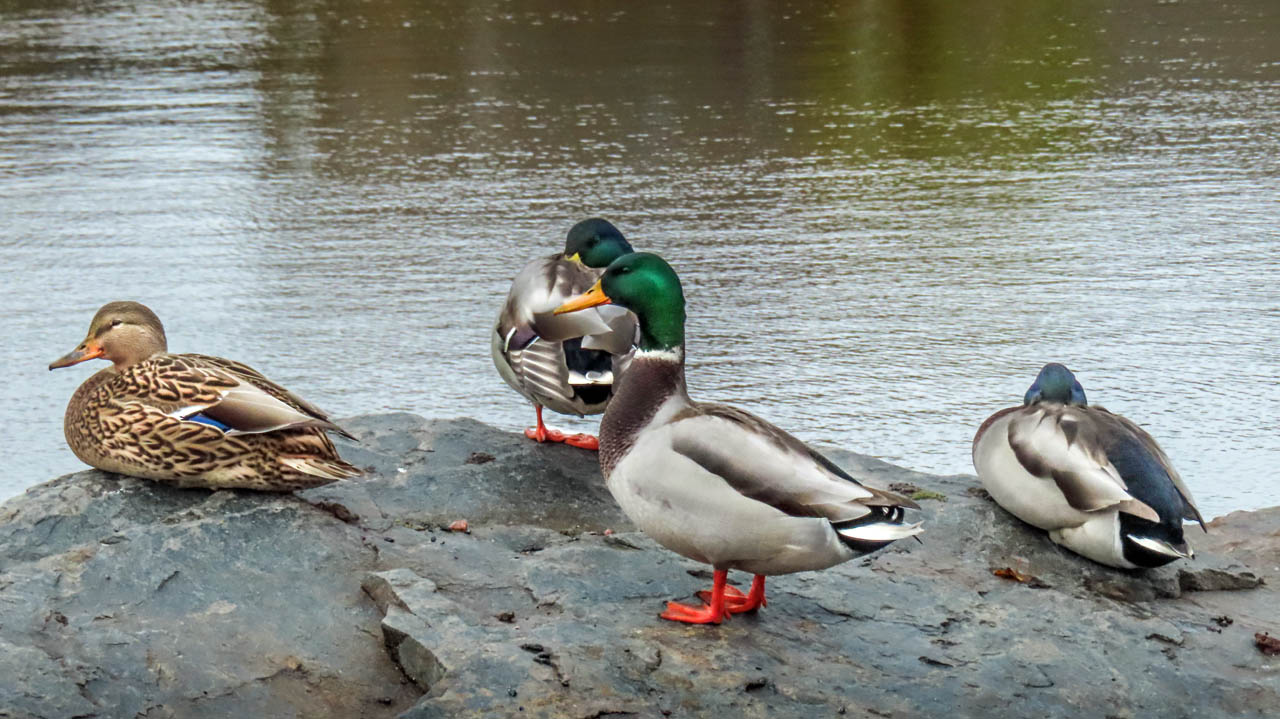 Oct 27 Finlandia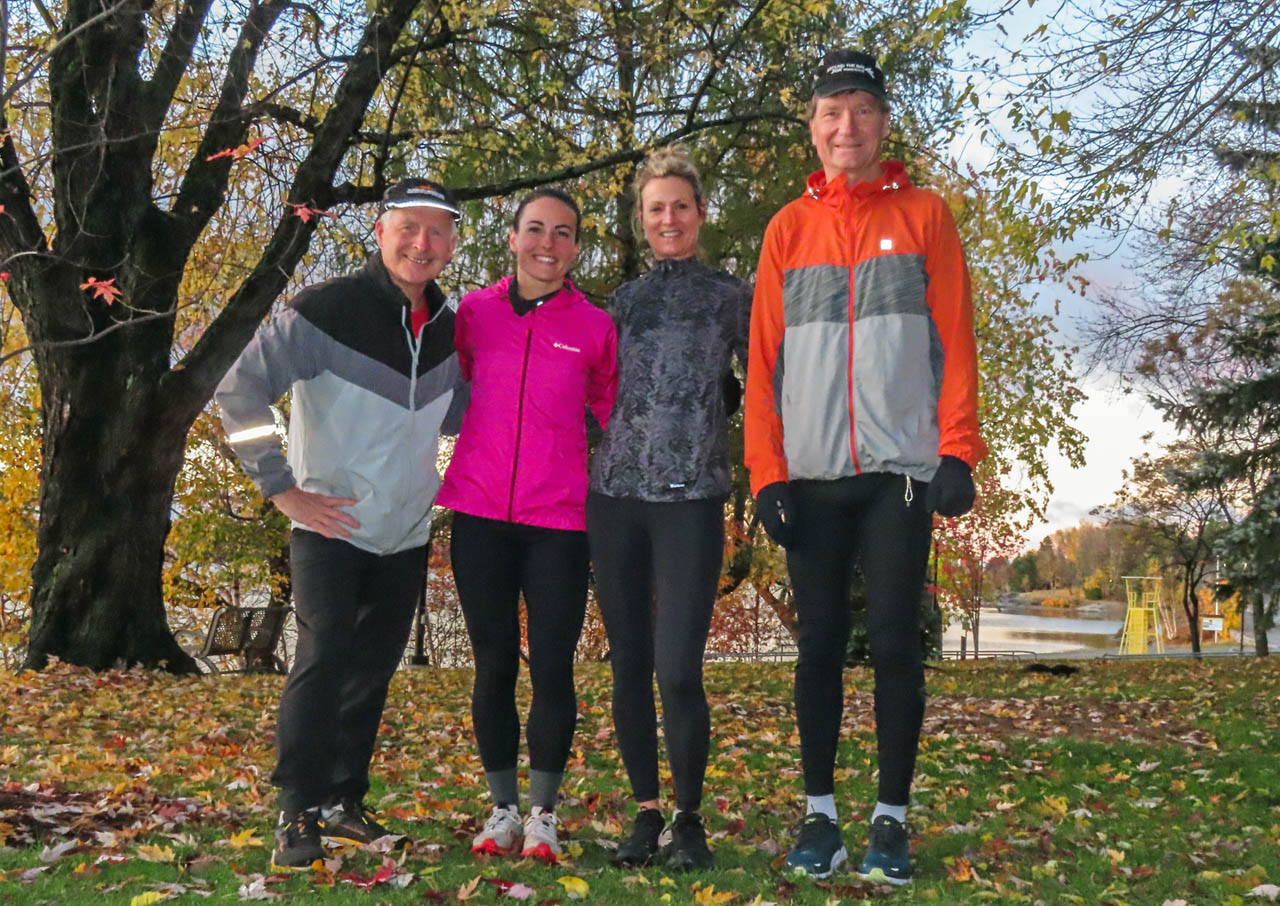 Oct 28 Rocks Saturday am run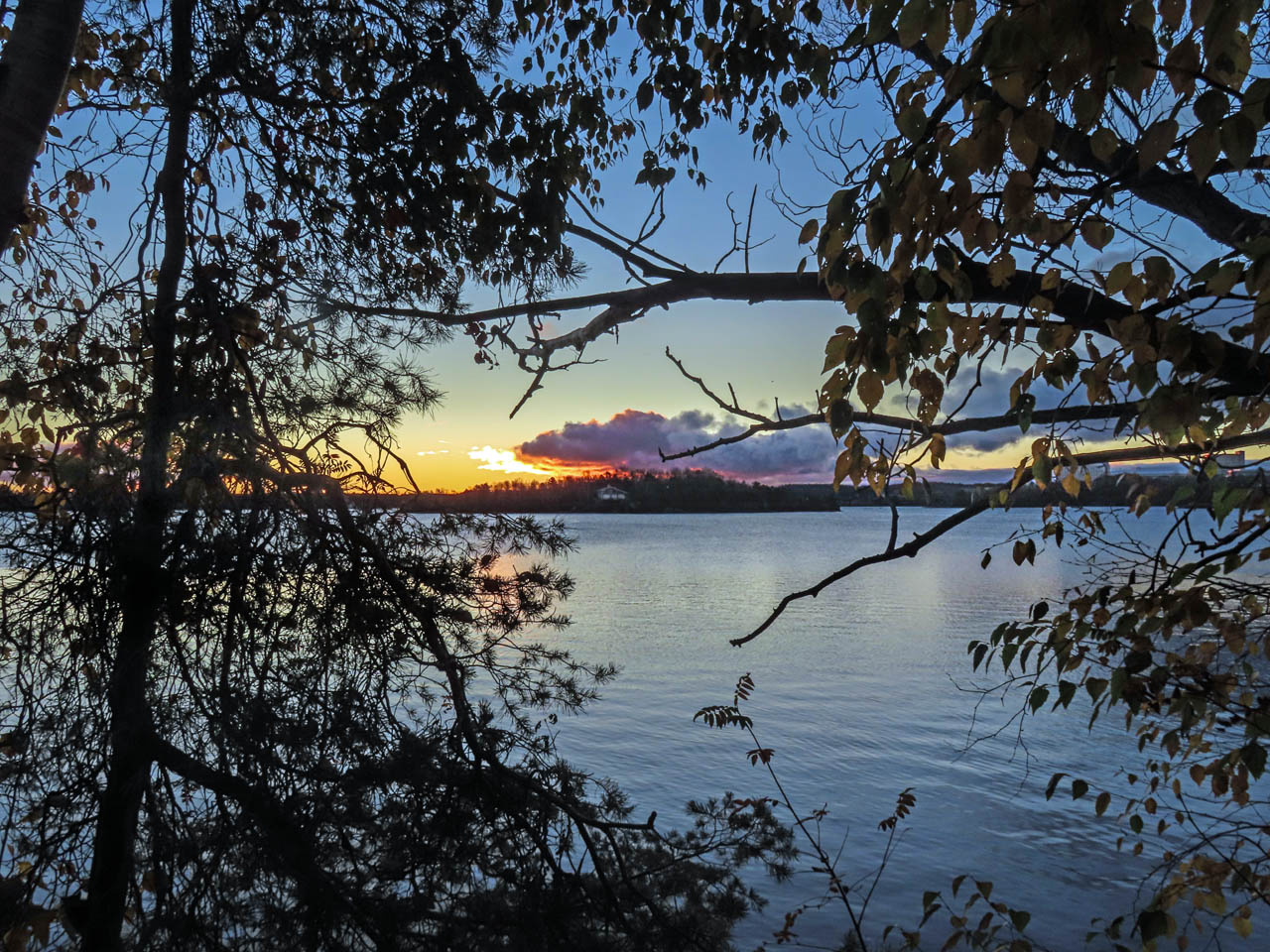 Oct 28 Sunrise at Bell park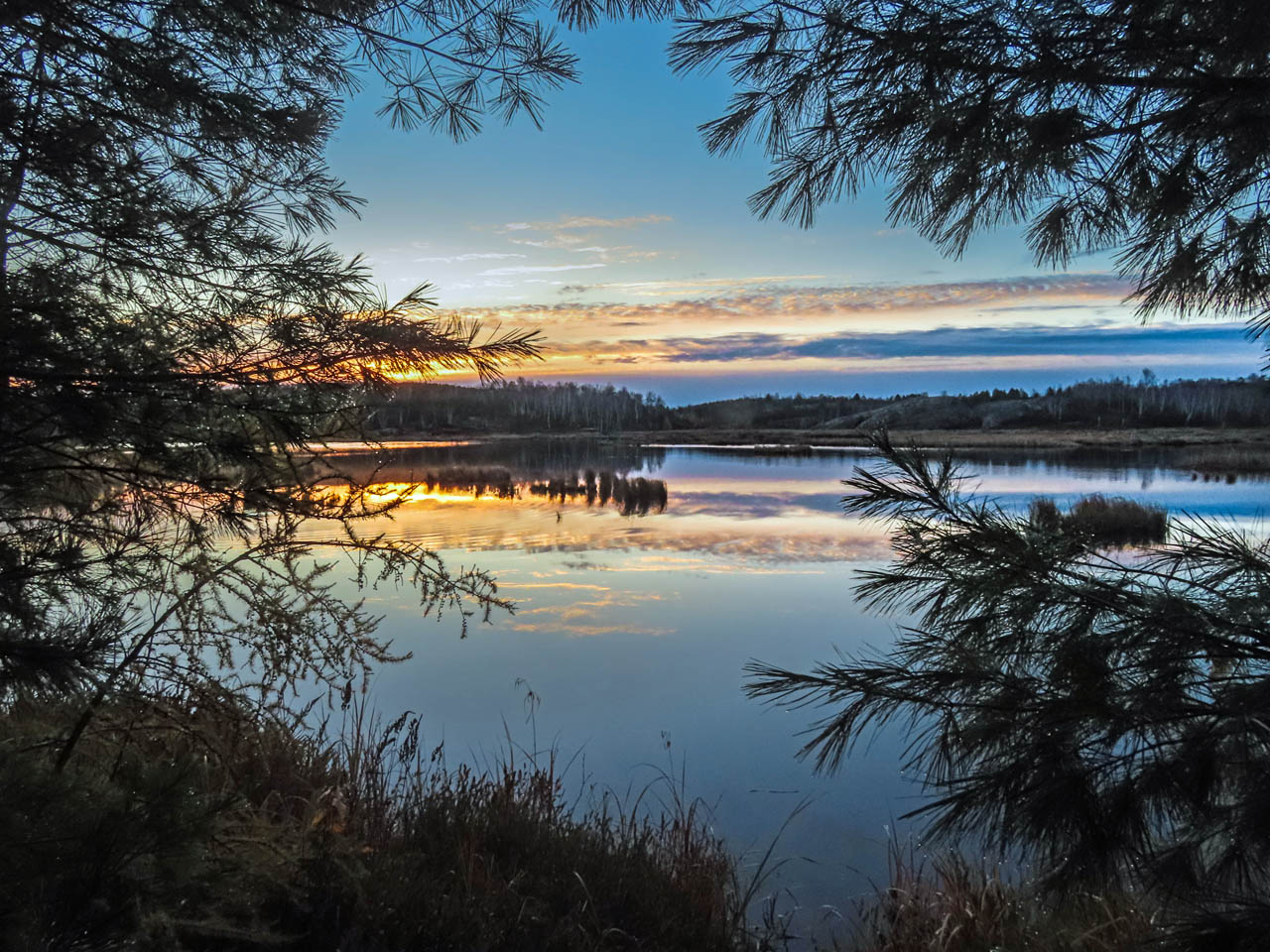 Oct 29 Moonlight bridge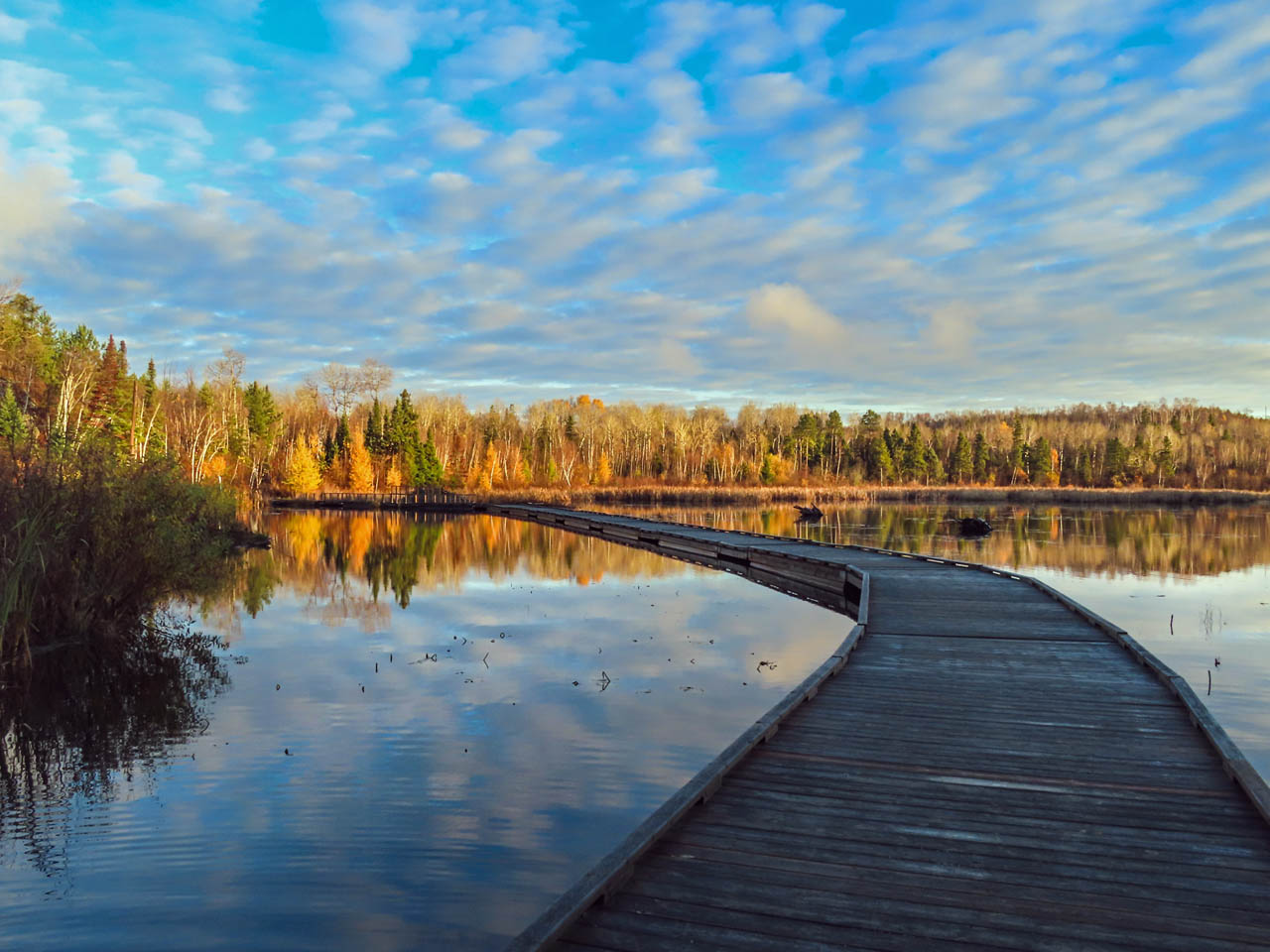 Oct 30 Bioski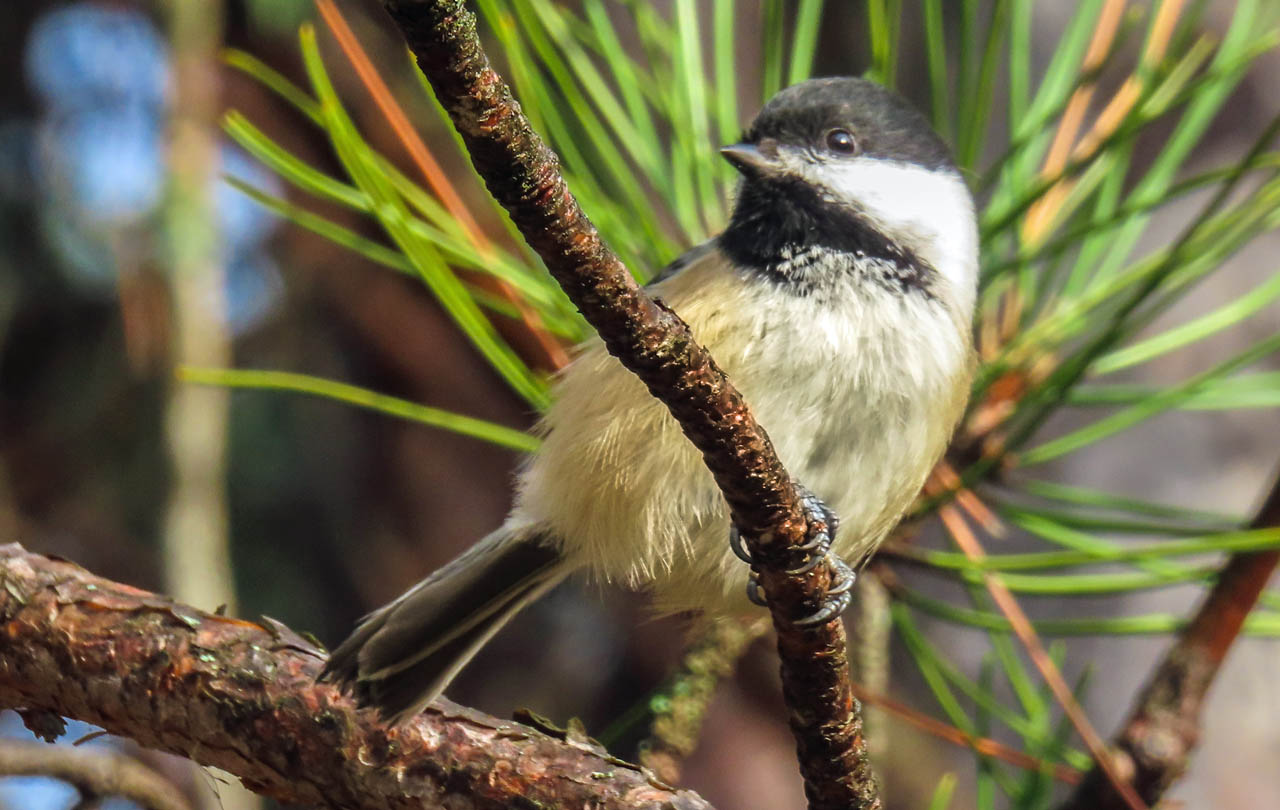 Oct 30 Moonlight trail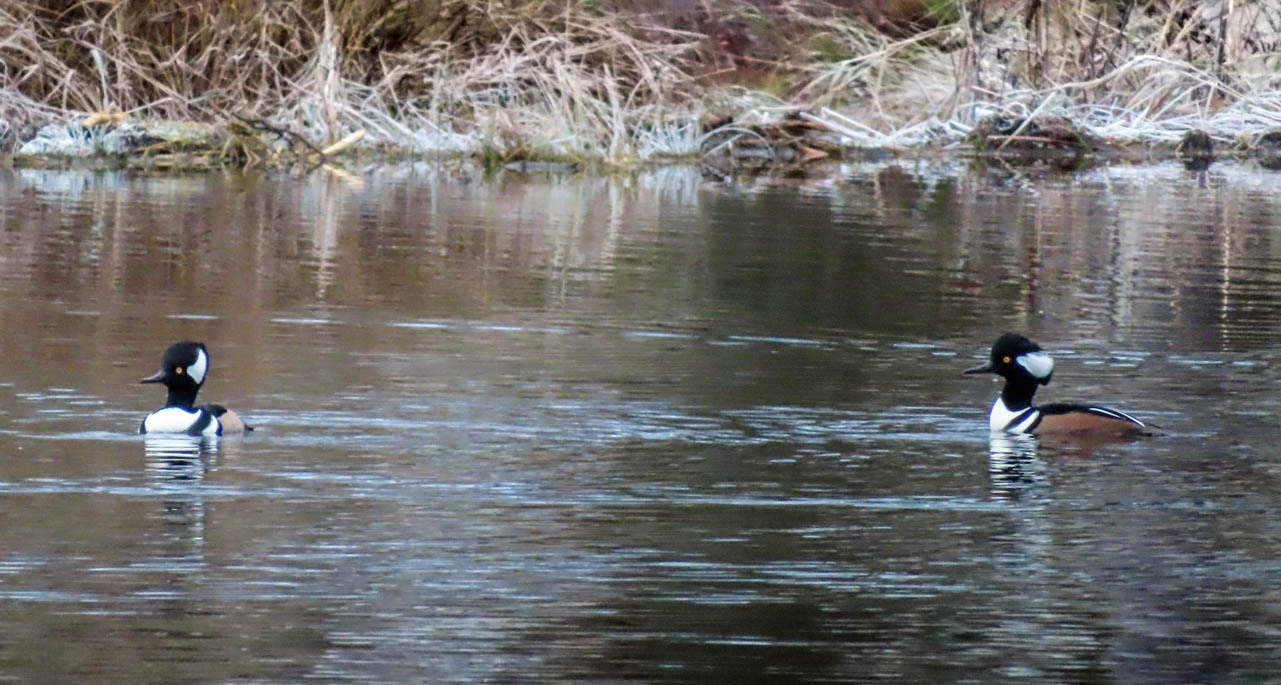 Oct 31 Perch Lake pond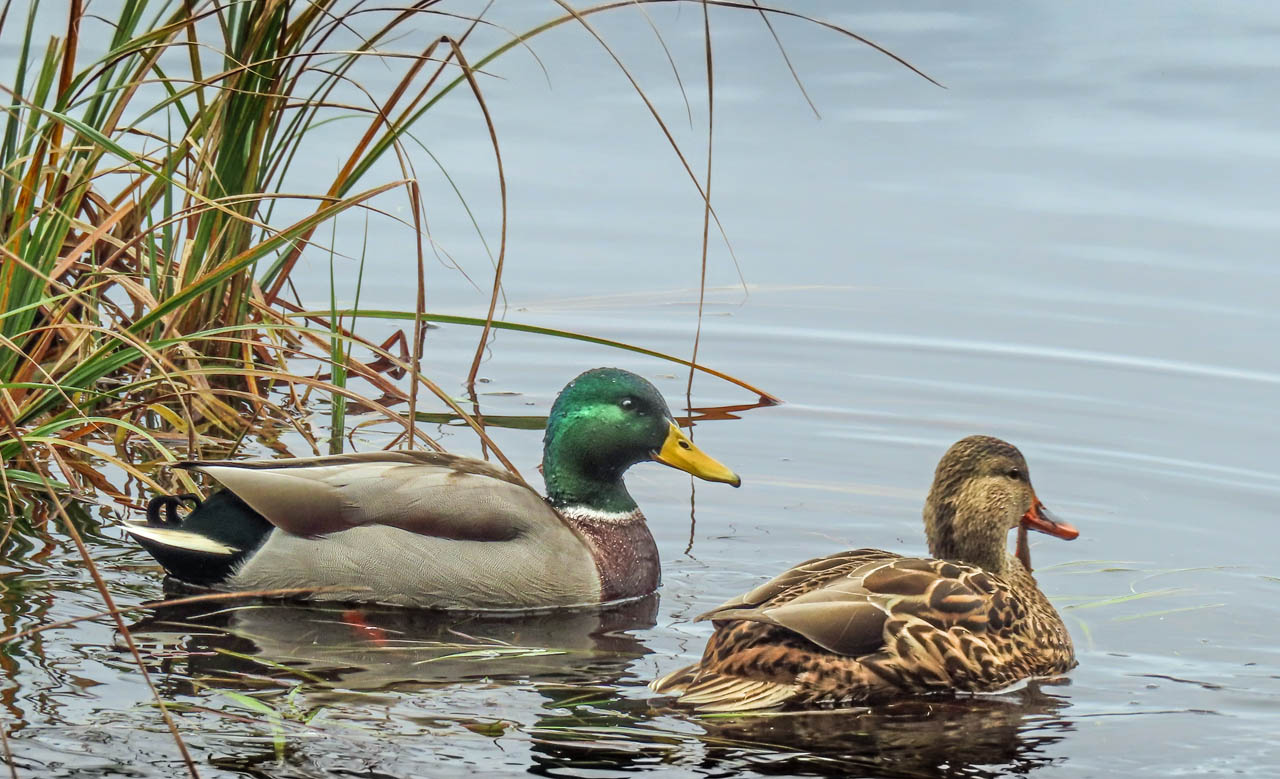 Oct 31 Moonlight bridge trail
Upcoming Local Events
December 2, 2023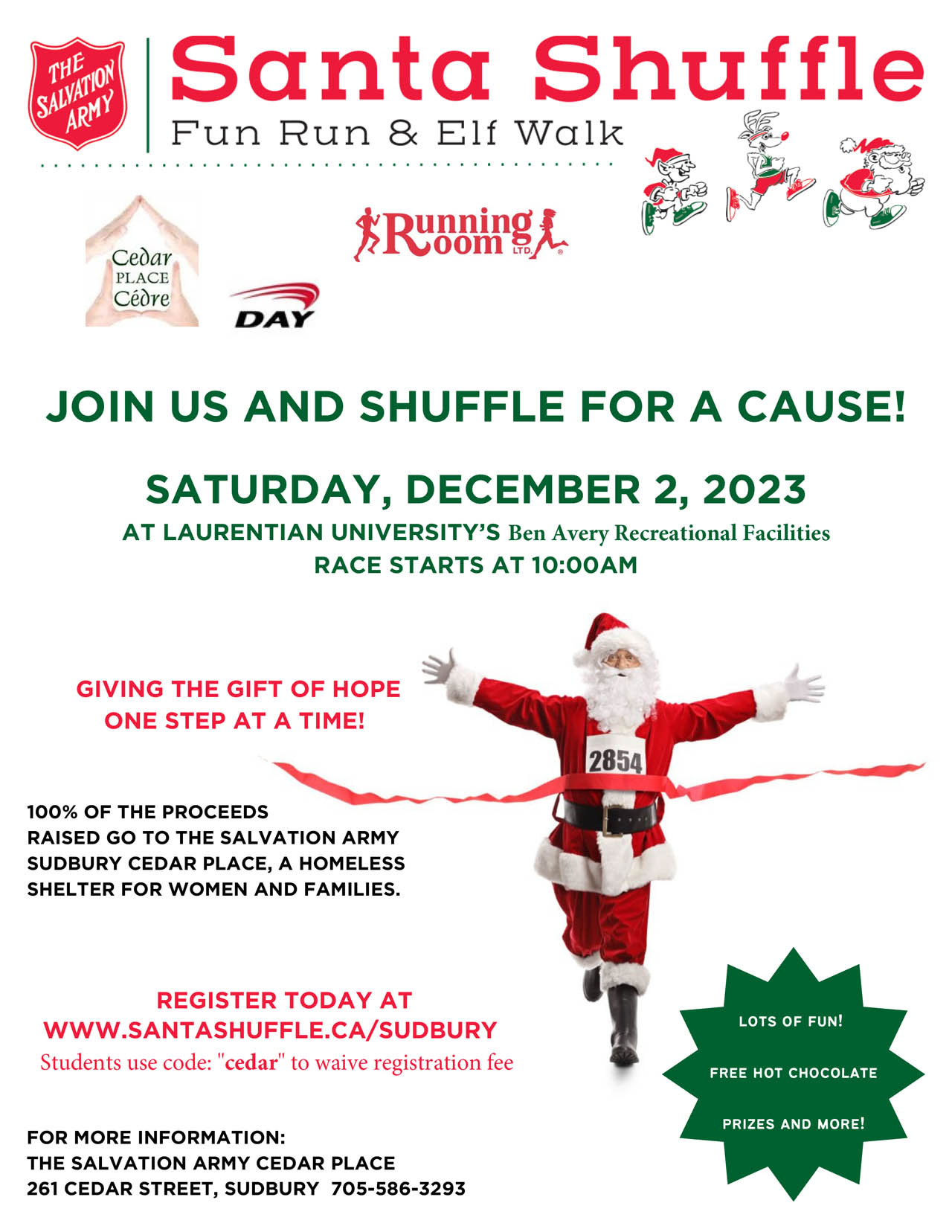 https://www.events.runningroom.com/site/18006/santa-shuffle-2023-sudbury/
Saturday, December 02, 2023
The Santa Shuffle has returned to Sudbury, bringing with it passionate individuals from
across our community who support The Salvation Army's Sudbury Cedar Place. The
shelter gives HOPE to women, children and families who need a place to call "HOME."
Individuals, co-workers, family members, friends are signing up to for the 1K or 5K Elf Walk.

1. How to Register: Go to Running Room Online Event Registration
2. Choose your event: The 5 K run or 1 K Elf Walk and your shirt size
3. Pay your registration fee:
4. Find sponsors: Sponsors can donate online under your name/group at Running Room
Online Event Registration
5. Pick up your Race Kit (free shirt and medal) SUDBURY RUNNING ROOM Cedar Pointe
Plaza 117-1984 Regent Street
Thursday, November 30 th from 11:00 A.M. TO 5:00 P.M.
Friday, December 1 st from 11:00 A.M. TO 5:00 P.M.
6. Race Location and Times
Gather at the Jeno Tihanyi Olympic Gold pool at Laurentian University
Race starts at 10:00am
7. Prizes for
- Best dressed Elf
- Best dressed Santa
- Best Workplace Christmas Costume Ensemble
- Person who raised the most money
- Group who raised the most money
Family who raised the most money
8. The Salvation Army Sudbury Cedar Place Thanks YOU for helping US give HOPE to those in need.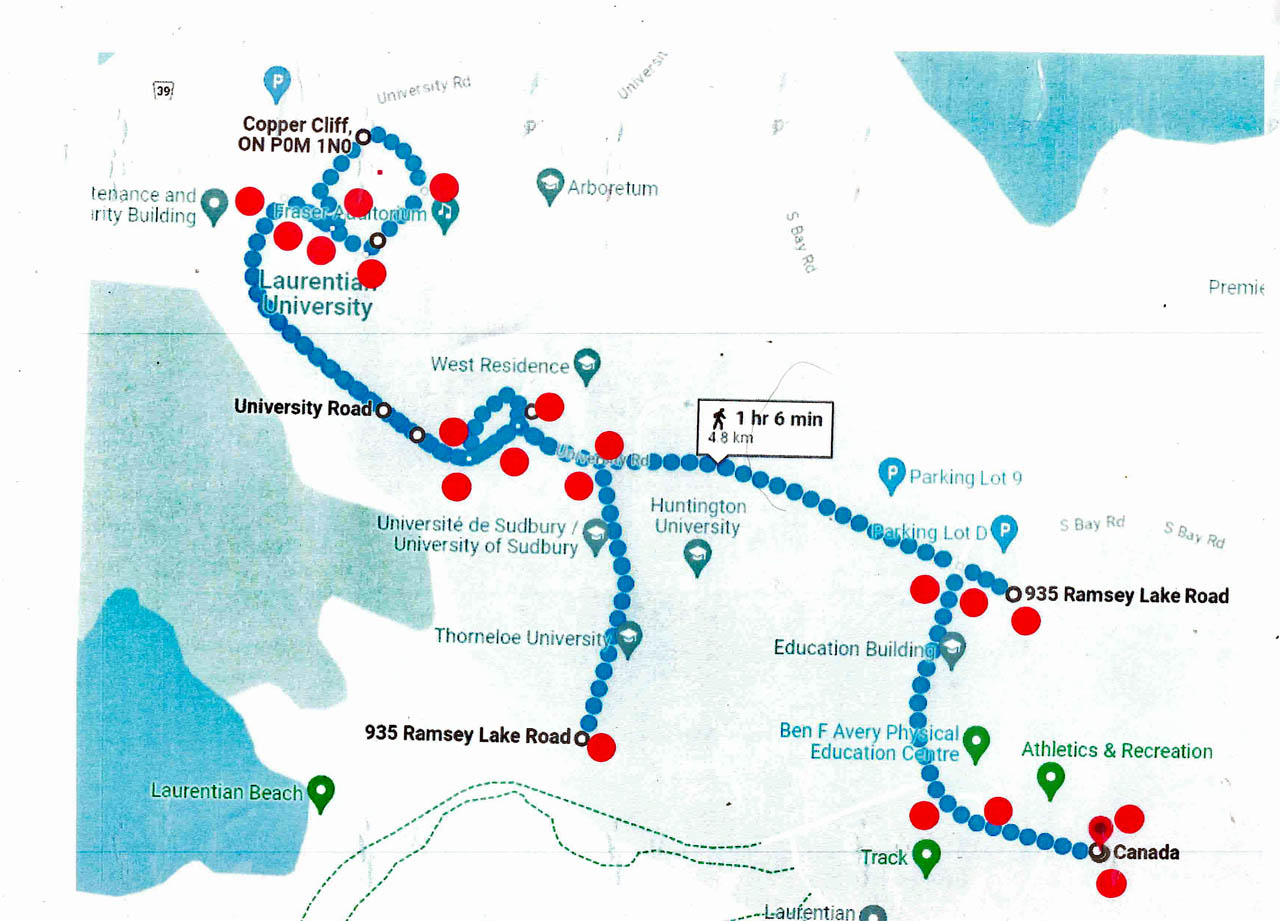 Proposed map (maybe mildly modified)
| | |
| --- | --- |
| | |
---
Store News

Good afternoon Sudbury Runners and Walkers,

---

Cancelled until Further Notice

NOTE: There is a Wednesday pm group leaving the Apex Warrior gym On Loach's Rd. at 6pm
For information call me.
Vincent Perdue
vtperdue@cyberbeach.net
Proud sponsor of the Sudbury Rocks!!! Race-Run-Walk for the Health of it
HOME | ABOUT US | CONTACT | ARCHIVES | CLUBS | EVENTS | PHOTOS | RACE RESULTS | LINKS | DISCUSSION