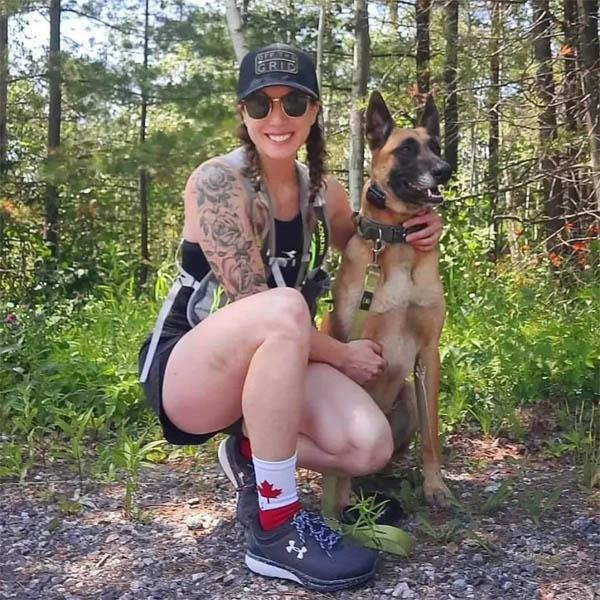 Ashley Hayes, a remarkable SudburyROCKS!!! runner, is gearing up once again to participate in the half marathon. Her dedication to running stems from a profound belief in its ability to improve one's health, foster a sense of community, and contribute to meaningful causes. But why is she specifically running SudburyROCKS!!! this year?
Ashley's journey with SudburyROCKS!!! began in 2018 when she took part in her very first half marathon. It was an experience that instantly captured her heart and ignited her passion for running. The event itself was a wellspring of inspiration, as it not only brought people together but also raised funds for a local charity. The presence of enthusiastic spectators, dedicated volunteers, and fellow runners provided an incredible atmosphere of encouragement and camaraderie. From that moment on, Ashley was hooked.

Since her inaugural race, Ashley has been an unwavering participant in SudburyROCKS!!!, even taking part virtually when circumstances necessitated it. However, this year holds special significance for her, as SudburyROCKS!!! is returning to in-person racing, promising to be stronger and more invigorating than ever. The event will also be supporting the Northern Cancer Foundation, a cause that resonates deeply with Ashley.
As an active member of the Sudbury Rocks Running Club, Ashley feels proud and honored to be part of a community that welcomed her with open arms over four years ago. For her, running is not merely about personal achievements or fitness goals; it is about embodying a positive role model for her children, being connected to a supportive community, raising awareness for cancer research, and honoring the memory of loved ones, Lise and Steve.

Ashley's story is truly inspirational, as it showcases the transformative power of running and the immense impact it can have on both individuals and communities. If you share her passion or are inspired by her journey, you still have the opportunity to join SudburyROCKS!!! by registering. Together, let us embrace the spirit of running, foster a sense of togetherness, and contribute to the meaningful cause of cancer research.

Registration is online: https://tinyurl.com/SudburyROCKS2023