Laurentian University Indoor Track & Field Team
Press Release
Sunday, January 22, 2023
"LU's Ford Wins 60 Metre Sprint at Western"

Laurentian's track and field team returned home with three medals from the Don Wright Challenge hosted by Western University in London this past weekend. The team was led by MBA student Tre Ford (Niagara Falls) who sprinted to gold in the men's 60 metre sprint event. Ford's time of 7.03 seconds places him fourth all-time in school history. Teammate and second year architecture student Tristan Routhier (Saint Sixte, QC), earned bronze in the same event, setting a new personal best of 7.08 seconds. Laurentian also won bronze in the women's 4 X 200 metre relay event. The relay team composed of Kristen Mrozewski (Sudbury), Shanica Thomas (Ottawa), Jessy Trottier (Sudbury) and Naomi Palmer (Sudbury) placed third behind teams from Western University and the University of Toronto.
Other notable performances for the Vees included Routhier placing fourth in the men's 300 metre event with a time of 36.68 seconds. This mark is a new personal best and places Routhier third all-time in school history. Both second year nursing student Kristen Mrozewski (Sudbury) and third year ADVL student Sarah Booth (Peterborough) earned OUA Championship qualifying marks in the women's 1,000 metre event. Mrozewski placed sixth in a time of 3:05.13 and training partner Booth placed a few steps back in seventh place in 3:05.96. Fourth year criminology student Keon Wallingford (North Bay) returned to his first competitive race after battling injuries for the past year. Wallingford placed 22nd in the men's 1500 metre event in a time of 4:18.23. New personal bests were established by first year nursing student Brandon Radey (Sudbury) in the men's 600m, 1:28.04, second year kinesiology student Naomi Palmer (Sudbury) in the women's 300 metres, 45.08, and fourth year health promotion and education student Angela Mozzon (Sudbury) in the women's 1500m, 5:10.46.
"Tre has been an excellent addition to our team this year. He is coming off his rookie season as a starting quarterback for the Edmonton Elks in the CFL but he is also an accomplished sprinter, having placed fifth in the 60 metres at the U Sports championships last season while competing for the University of Waterloo," noted Vees Head Coach, Darren Jermyn. "Tre brings very positive energy and work ethic to practice and it must be rubbing off on Tristan as he continues to improve each time he races. Tristan is only in his second year but is already in the top six all-time in school history in two different events."
Laurentian's track and field team will return to action at the McGill Team Challenge and York Open over the next two weekends.
Photos by Cameron Date.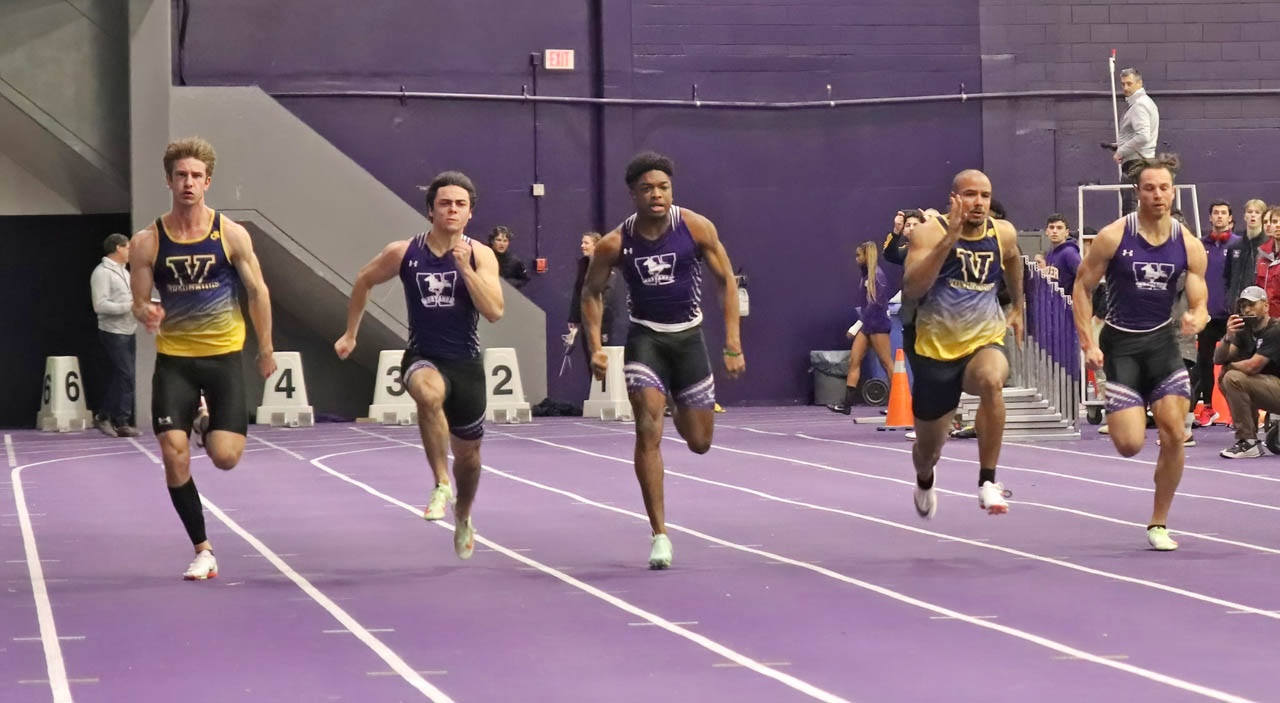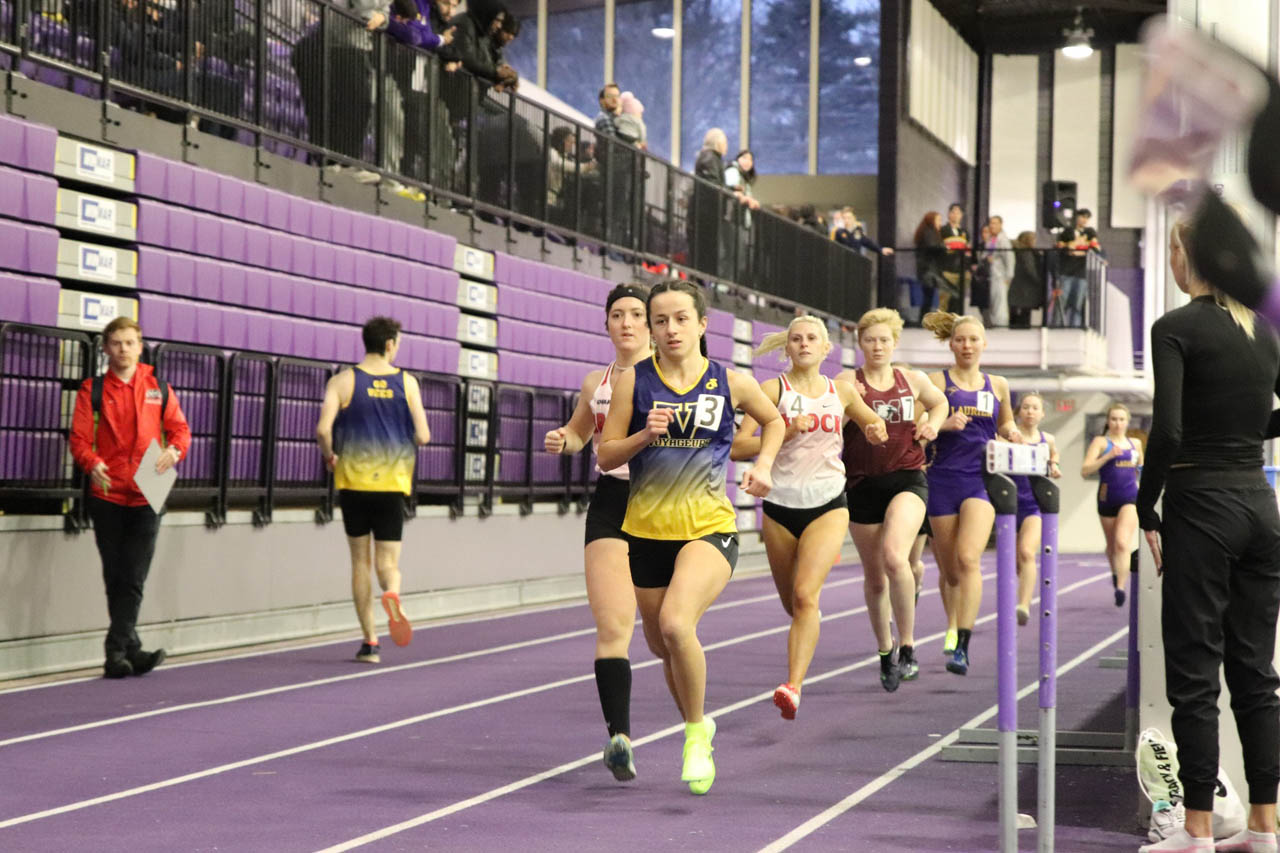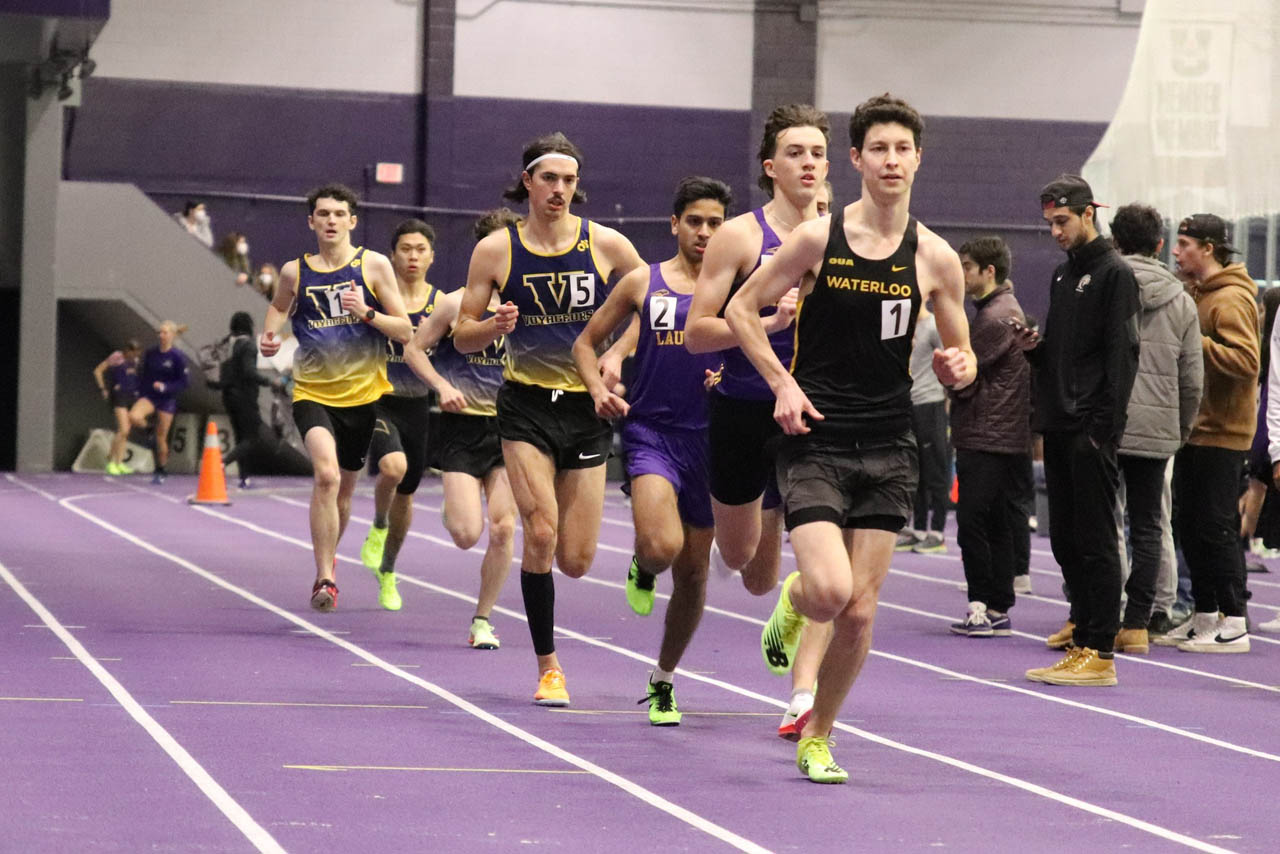 Photos from the Don Wright/Western Challenge are now available on our SmugMug page. Thanks to Cam Date for the amazing photos!
https://tinyurl.com/5xe4bbp8