| | | |
| --- | --- | --- |
| | | |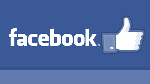 Hello Everyone, March 3, 2022
In this Issue:
OUA Nordic Ski Championships at LU
The Secret Marathon
Tthe Hypo Half
Photos This Week
Upcoming Events: April 2 YMCA Race to the Finish Line
Running Room Run Club Update:
Track North and Laurentian XC News Laurentian University Indoor Track & Field Team at York and Toronto

OUA Nordic Ski Championships at LU
Banner Season: Both Thunderwolves teams step up to top of the podium with dominant outings
Nordic Skiing 2/28/2022 9:00:00 AM
---
Sudbury, Ont. (via Laurentian Voyageurs) - The 2022 OUA Nordic Championships were held Saturday and Sunday on the campus of Laurentian University. The course conditions were in wonderful shape and, despite some unexpected strong winds, the competitors had fantastic two days of racing.
Day 1 began with the interval start freestyle event, which saw the women hit the trails first followed by the men. After three laps of the 3.5km course, it was Lakehead Thunderwolves skier, Shaylynn Loewen, who topped the podium with a time of 33:26. She was followed closely behind by uOttawa Gee-Gee, Magalie Daoust, who was 9.7 seconds off the pace. Lakehead's Natalie Hynes rounded out the podium in a time of 33:43.1.
On the men's side, it was a pair of skiers who separated themselves from the pack with Waterloo Warriors skier, Finn Dodgson, grabbing gold in 28:01.6 while Lakehead's Guillaume Pelchat finished second, 28:18.5 behind. Carleton Ravens' Devon Pengrum was able to grab the bronze medal in a time of 29:26.8, 1:25.2 behind the race winner.
In the afternoon, it was the team relays that took centre stage. On the women's side, a trio of schools separated themselves from the pack as the Carleton Ravens, Lakehead Thunderwolves, and Ottawa Gee-Gees sprinted for the line. In the end, it was the Gee-Gees surging ahead of the Thunderwolves at the line with just 0.2 seconds separating the two, as the Ravens had to settle for bronze.
In the men's race, after a tight first leg, the teams started to be strung out and, in the end, the Thunderwolves pulled away from Nipissing to finish fifteen seconds clear of the Lakers with the Ravens coming across the line in third place, more than a minute behind the Lakers.
On Sunday, the lone races of the day were the 10km mass start classic events. The men were the first ones on course and it was a pair of Thunderwolves who pulled away from the pack and Guillaume Pelchat and Conor McGovern crossed the line 1-2, less that one second apart, with Pelchat posting a time of 28:16. Waterloo's Finn Dodgson rounded out the podium, finishing 13.2 seconds back.
On the women's side, Shaylynn Loewen left little doubt as to who the weekend's top skier was as she grabbed gold for the second time, finishing in 33:24.2, six seconds ahead of Carleton's Katherine Mason and 17.5 seconds ahead of teammate Natalie Hynes.

Chris Gore
Feb 27, 2022, 9:27 PM

Hey everyone just sitting here thinking about what a great weekend this has been. As a result of your efforts about 135 skiers enjoyed 6 awesome races over the last 2 days. Well prepared trails, an efficient start line and finish line and great marshal support both in the stadium and all along the trails. Thanks so much for your time and support for the 2022 OUA Nordic Championships.
I heard many positive comments from athletes over the past couple of days and hope you feel proud of your contribution to the event. For many athletes today provided the first mass start event that they have enjoyed in the past 2 years. I am happy that we were able to provide that experience this weekend. Thanks again
Steven Tremblay
I would like to echo Chris' comments and also thank Chris for his huge contribution this weekend. Your leadership and expertise is appreciated.
Having recently moved back to Sudbury, I was struck by the kindness and professionalism that you all showed. An examples that stand out is how you all waited for the last athletes to get through the line to cheer them on and to ensure they had a positive race experience. The Cross country Canada technical director asked that I make sure to let you all know that she was impressed with how quickly and efficiently you were able to adapt to your roles which allowed for things to run smoothly.
This was my first attempt as chief of competition and I thank you all for your help and support.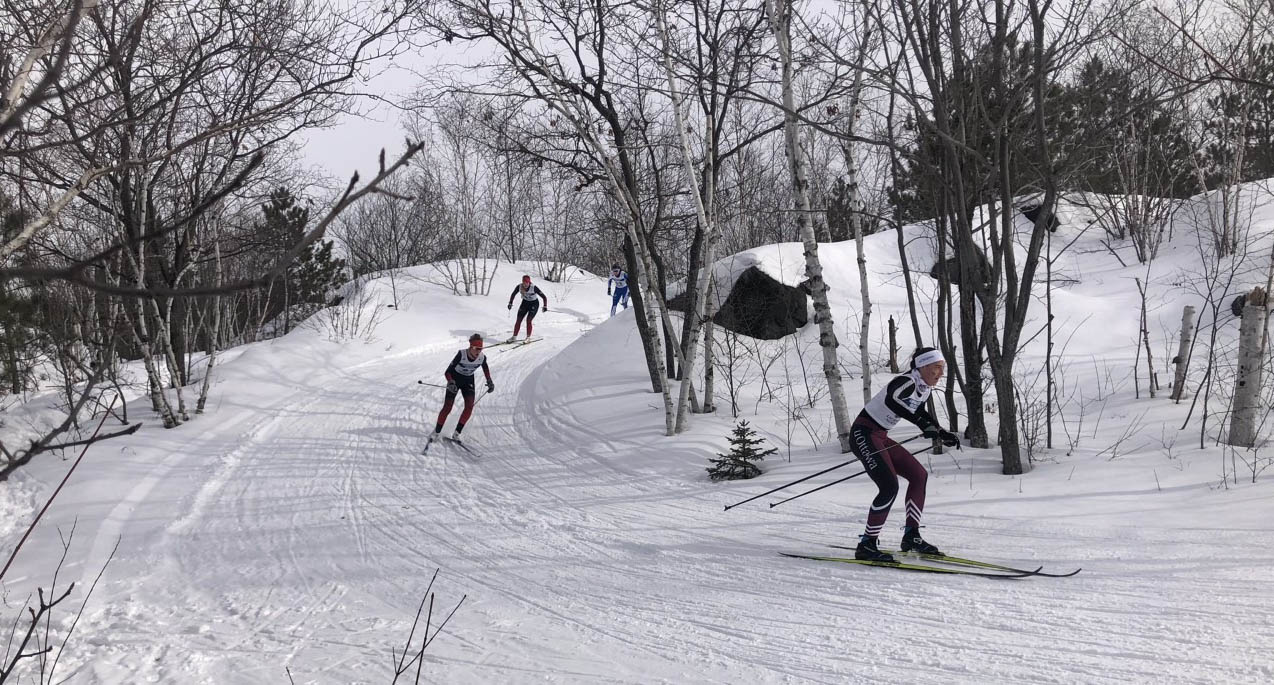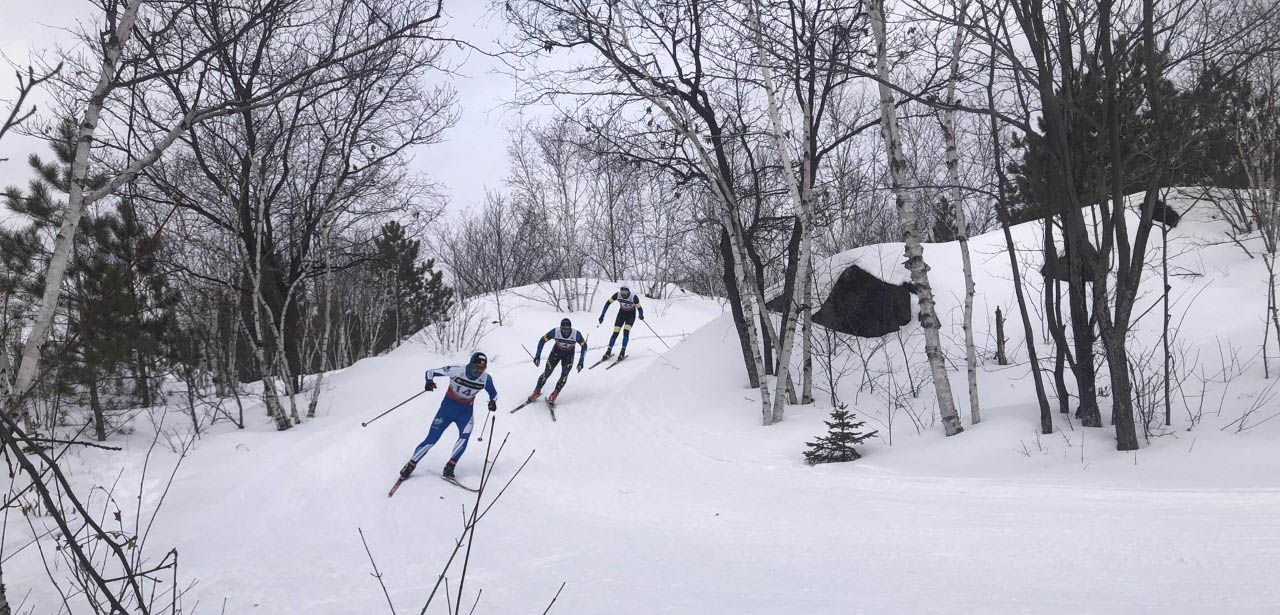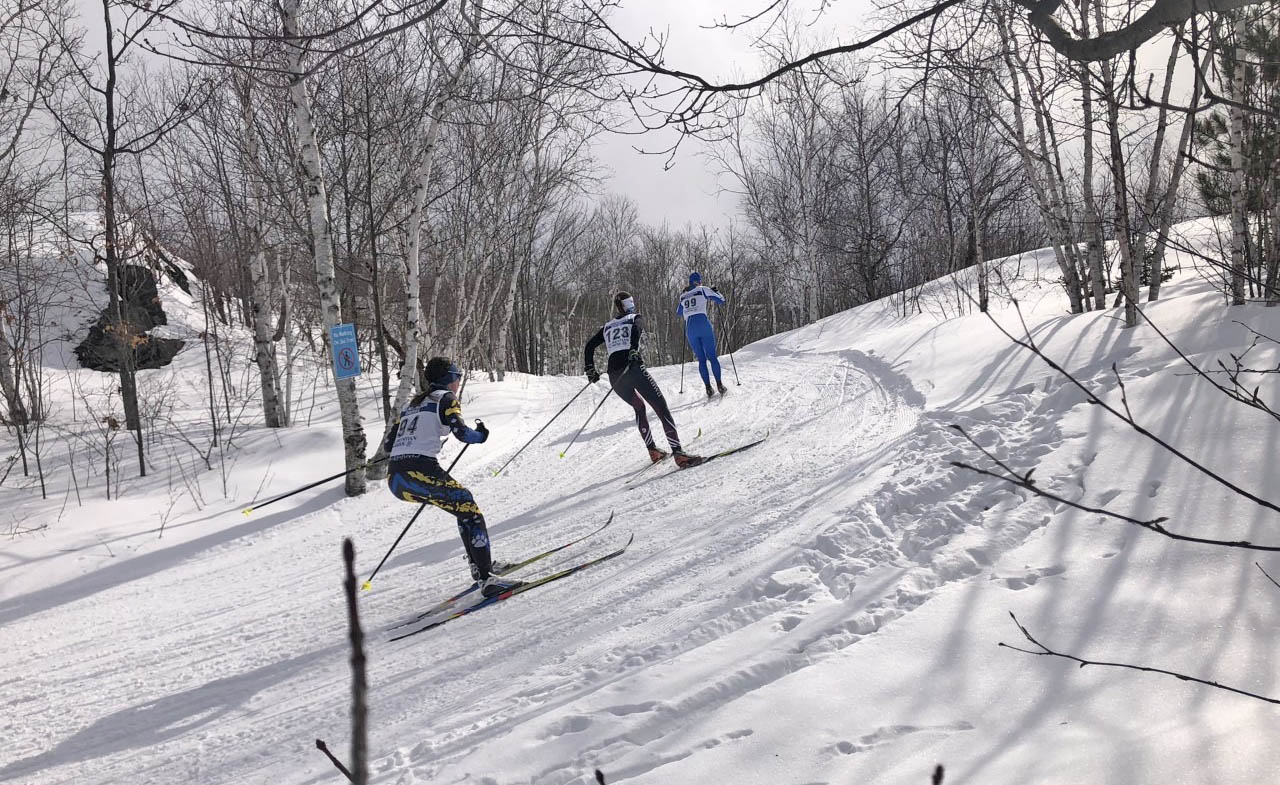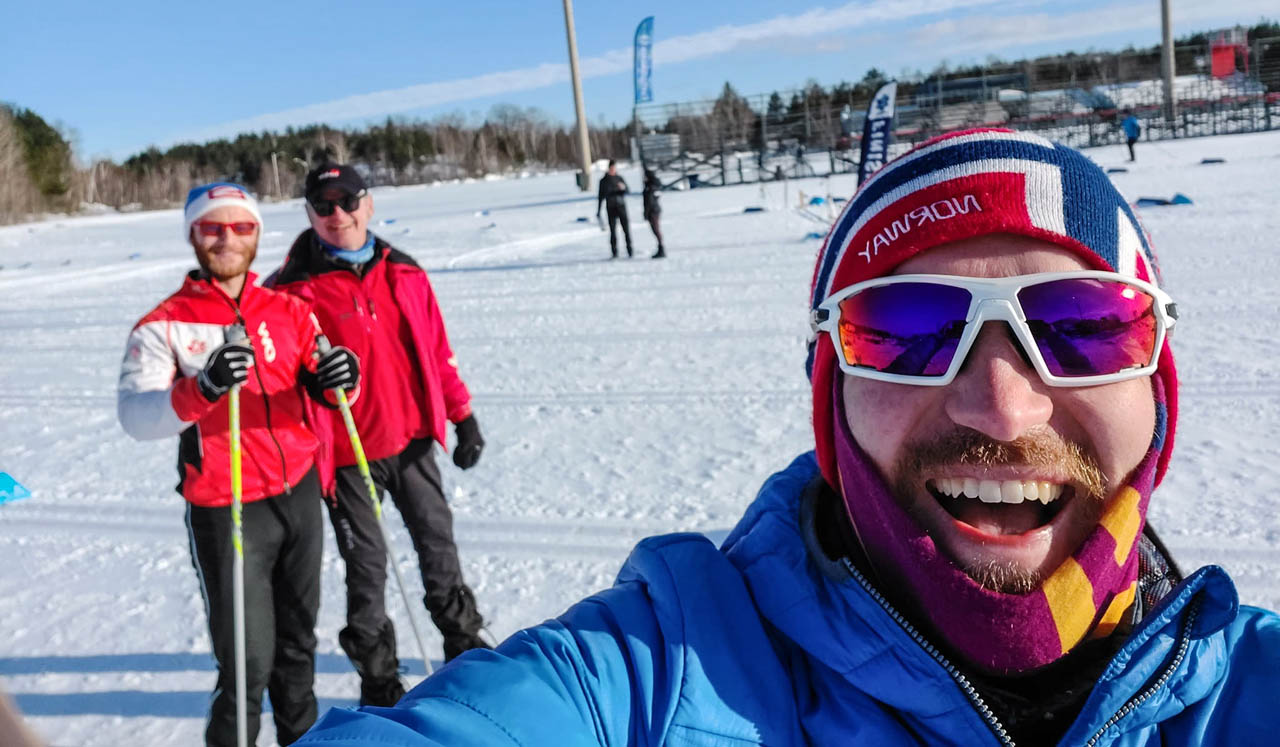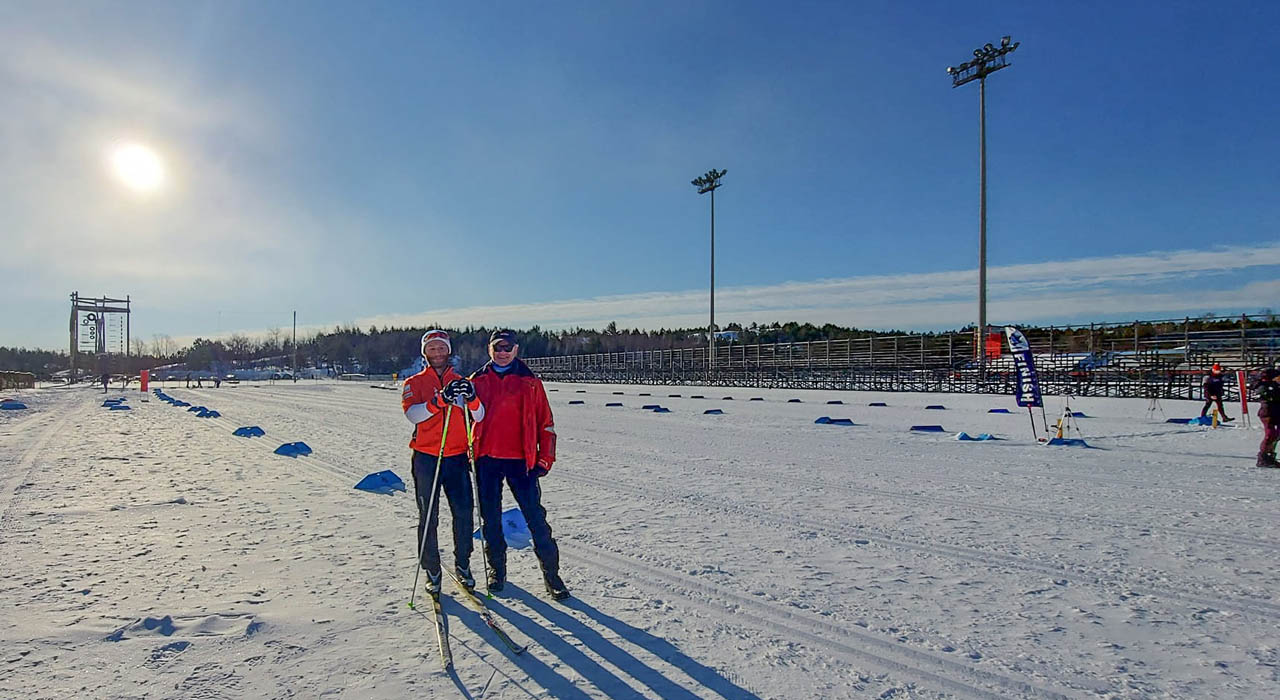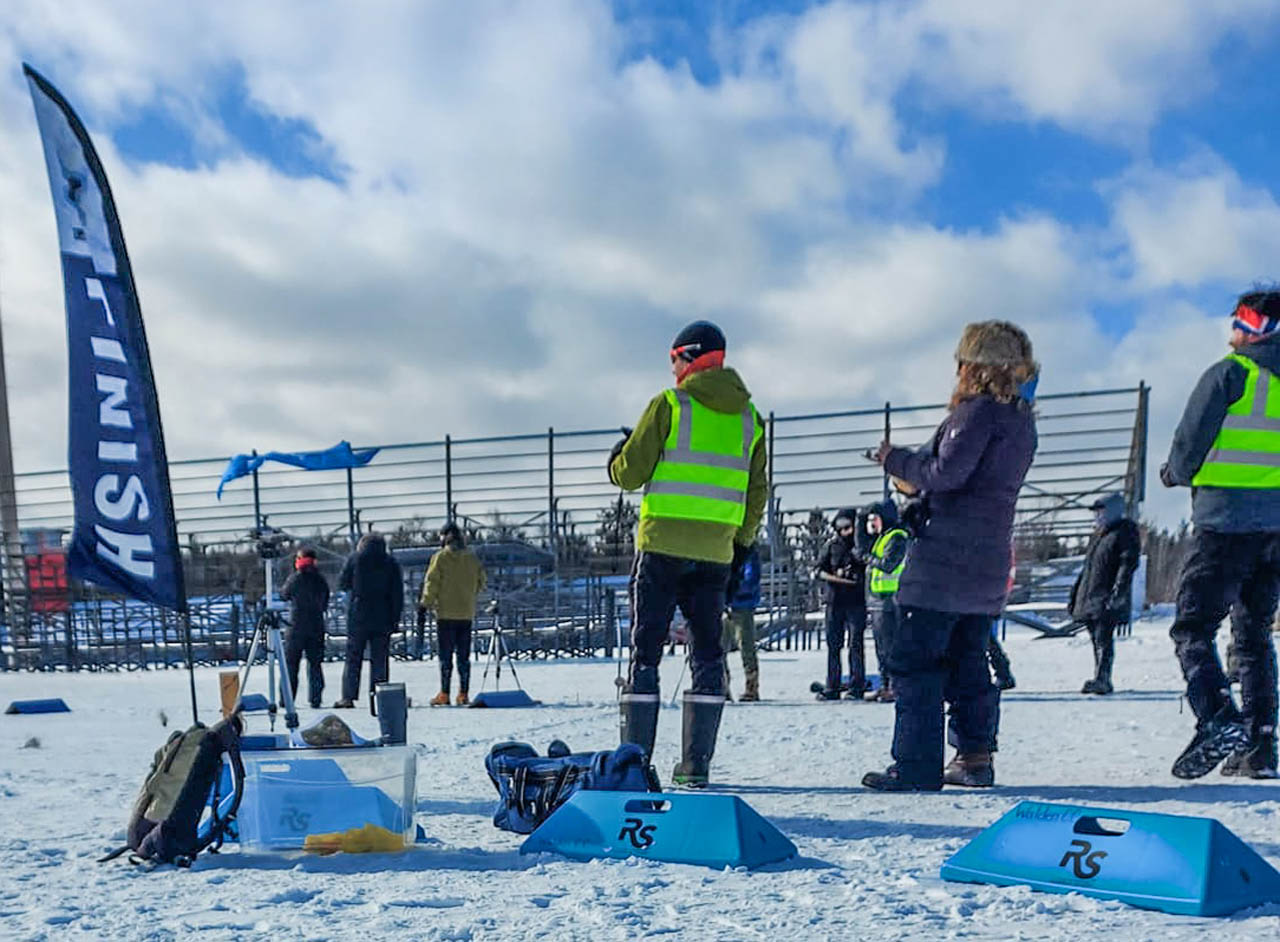 Video Below
https://www.facebook.com/nodskidistrict/videos/711990156840688
Mar 2, 2022
---
This race celebrates our right to be free to run. We're inviting everyone to come together in solidarity supporting the right all humans should have to walk or run free of fear in their community.
As we gear up for today's race day you will be joined by over 1,500 participants from across Canada and 11 different countries including US, Italy, UK, Romania, Netherlands, Costa Rica, Switzerland, Singapore, Ecuador, Sweden and Austria. Direct donations for the Afghan Sports Trust are over $4,000.00. Thank you to everyone who contributed!
The Secret 3K - 2022
The Secret 3K: Wednesday, March 2, 2022 - Registration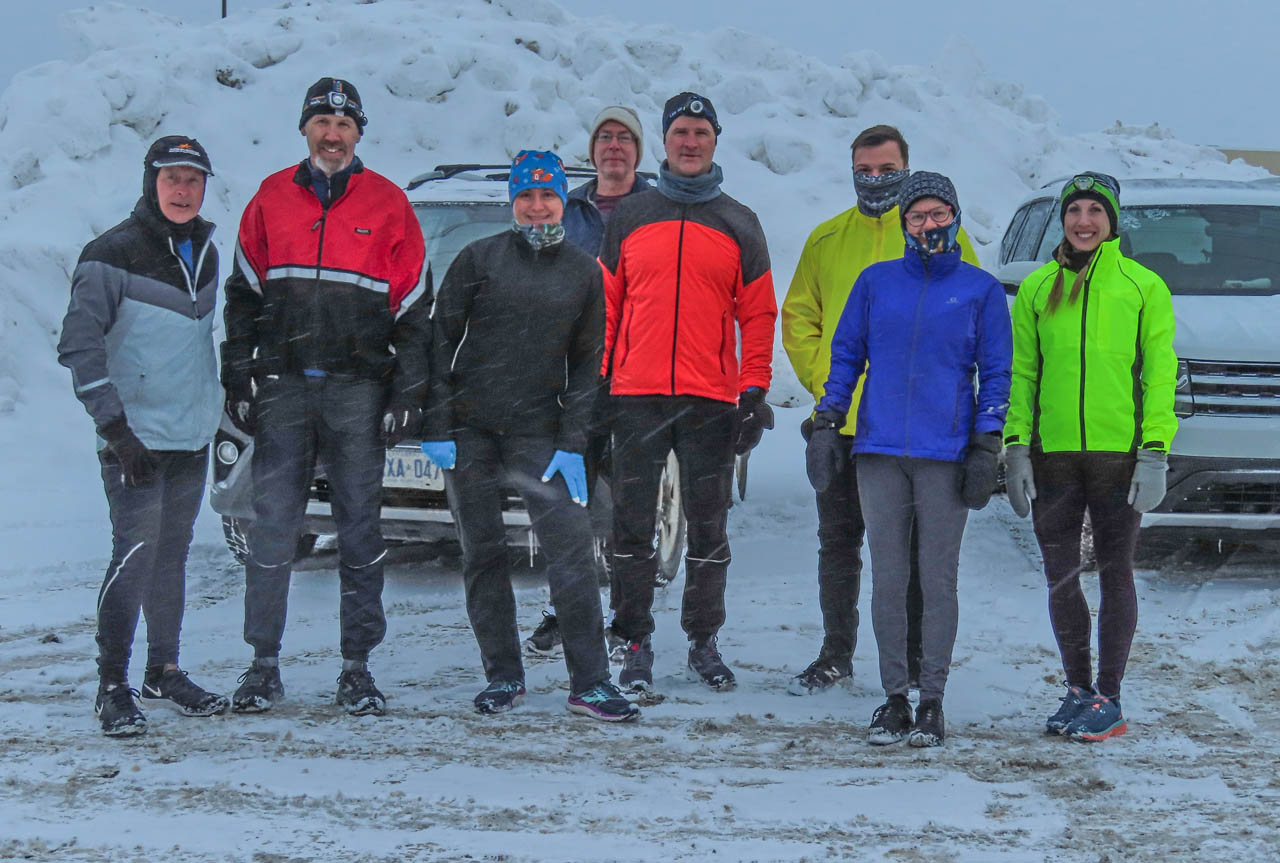 Rocks!! run the Sudbury Secret Marathon
February 1 to Feb 28

Hypothermic Half Marathon 2022 - Virtual Run Canada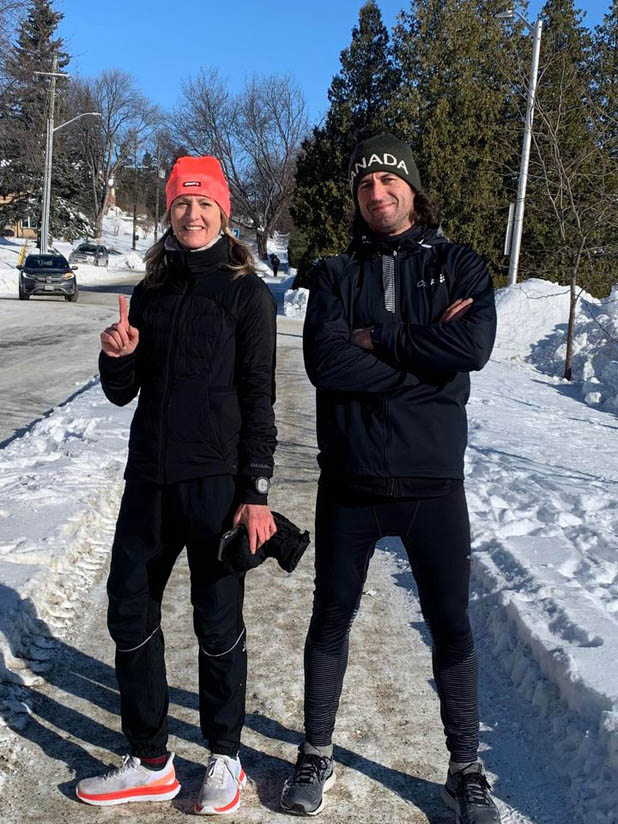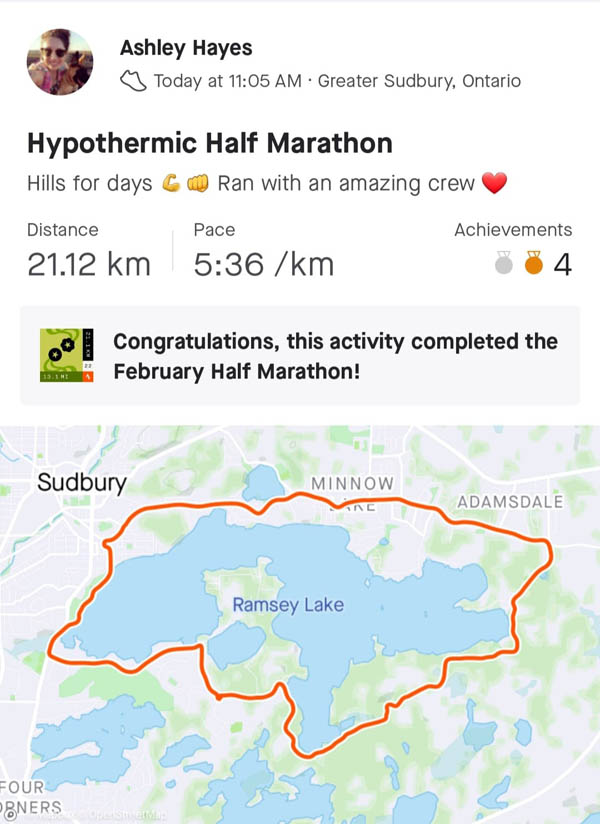 36 kilometres of running today with my friend Tricia.
15k at 8am with Sudbury rocks
21.1k at 11am with some apex friends. Marc Cayen

2022-02-01 Virtual Hypothermic Half Marathon
Virtual Half Marathon
Vince Perdue
Sudbury, ON 02:58:00 M70-74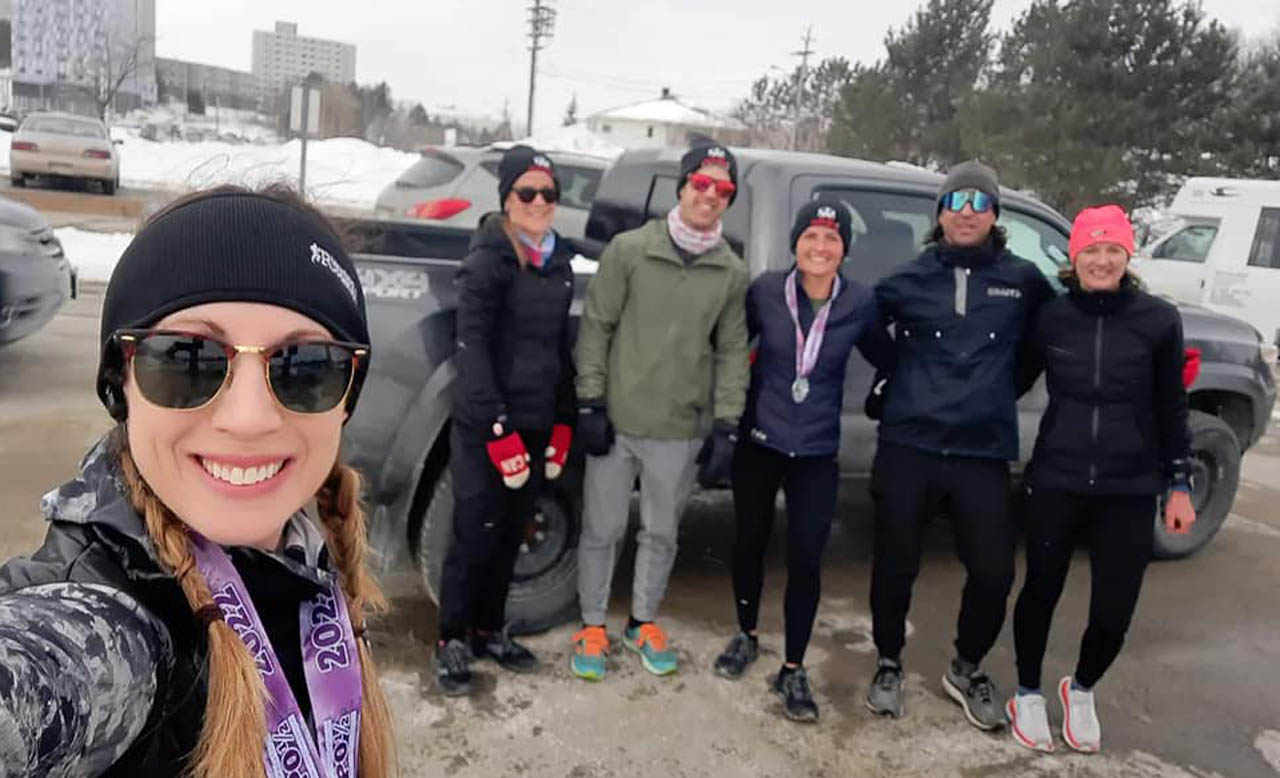 Hypo Half Finishers
Photos This Week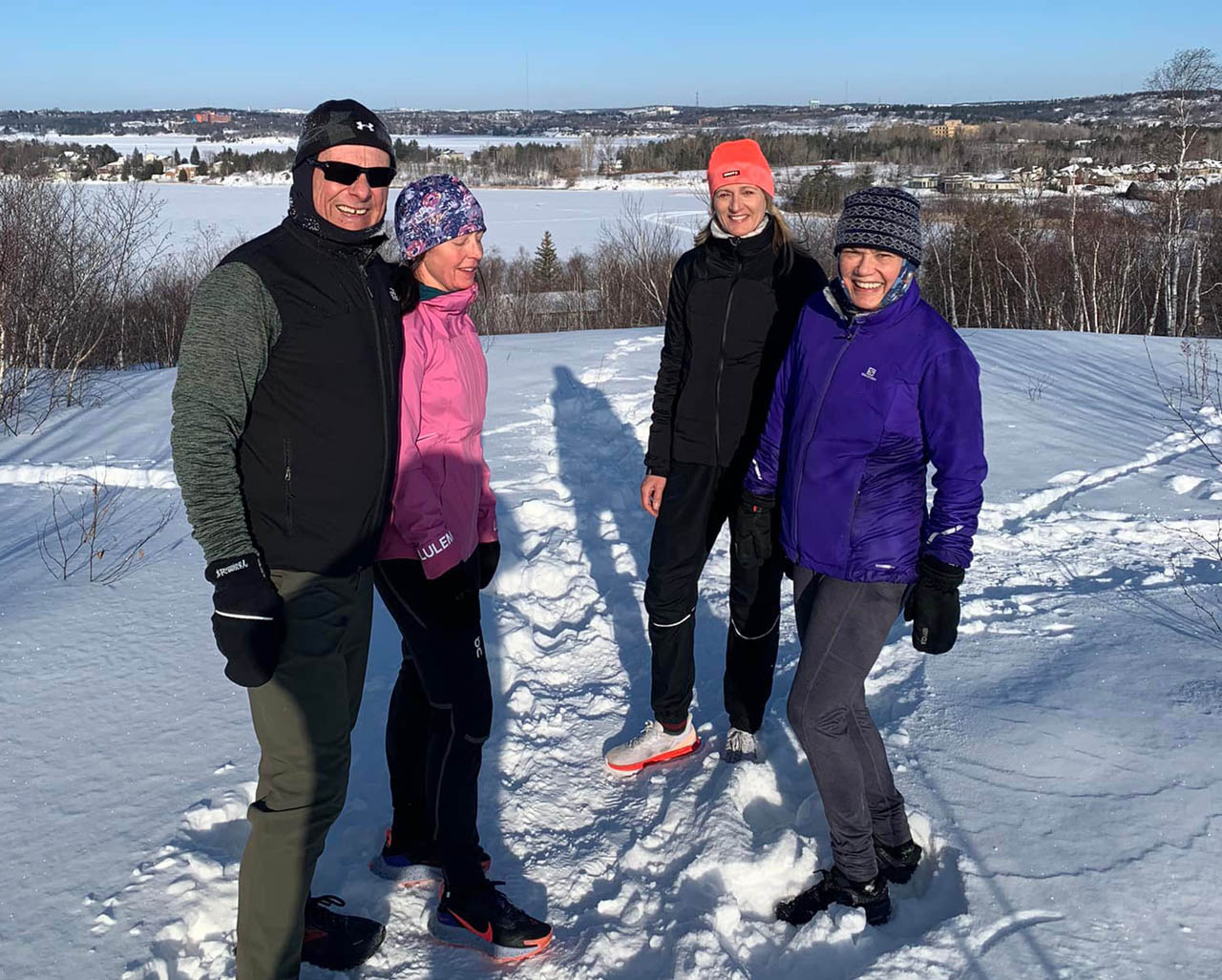 Feb 24 Rocks!! Saturday am run on Arlington trail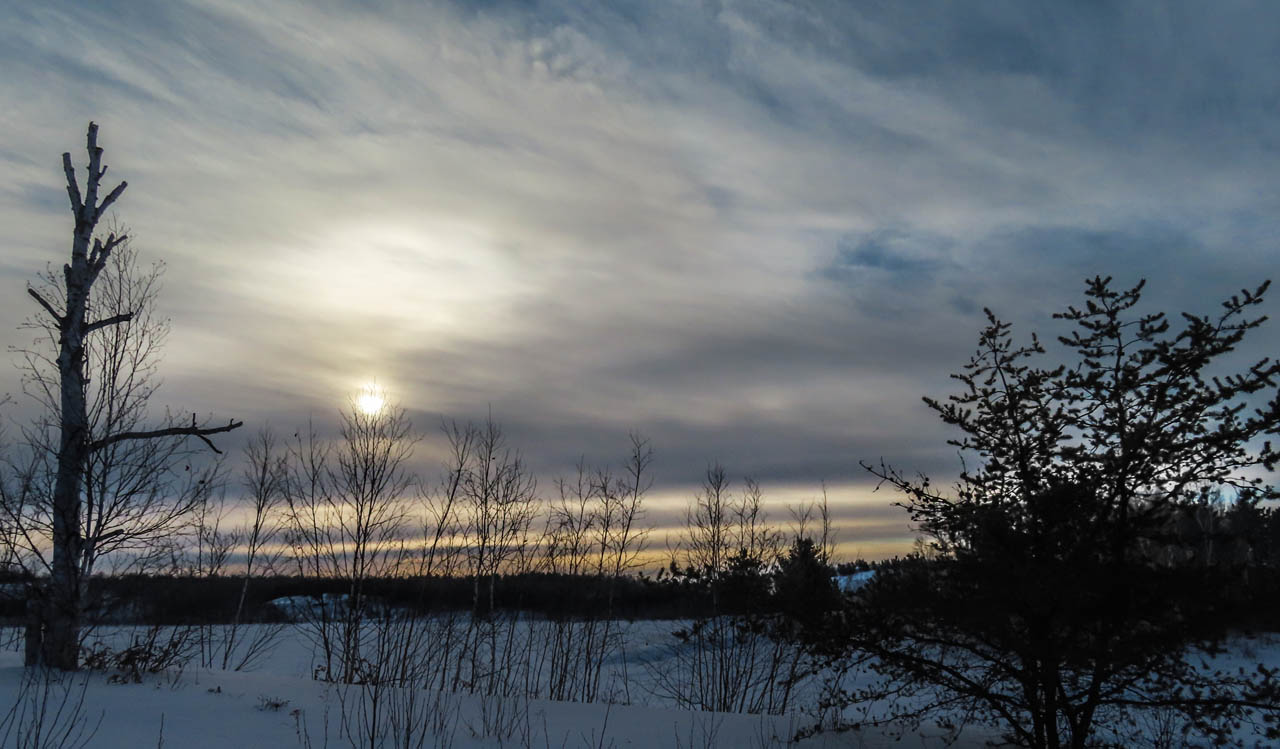 Feb 25 Pole line sunrise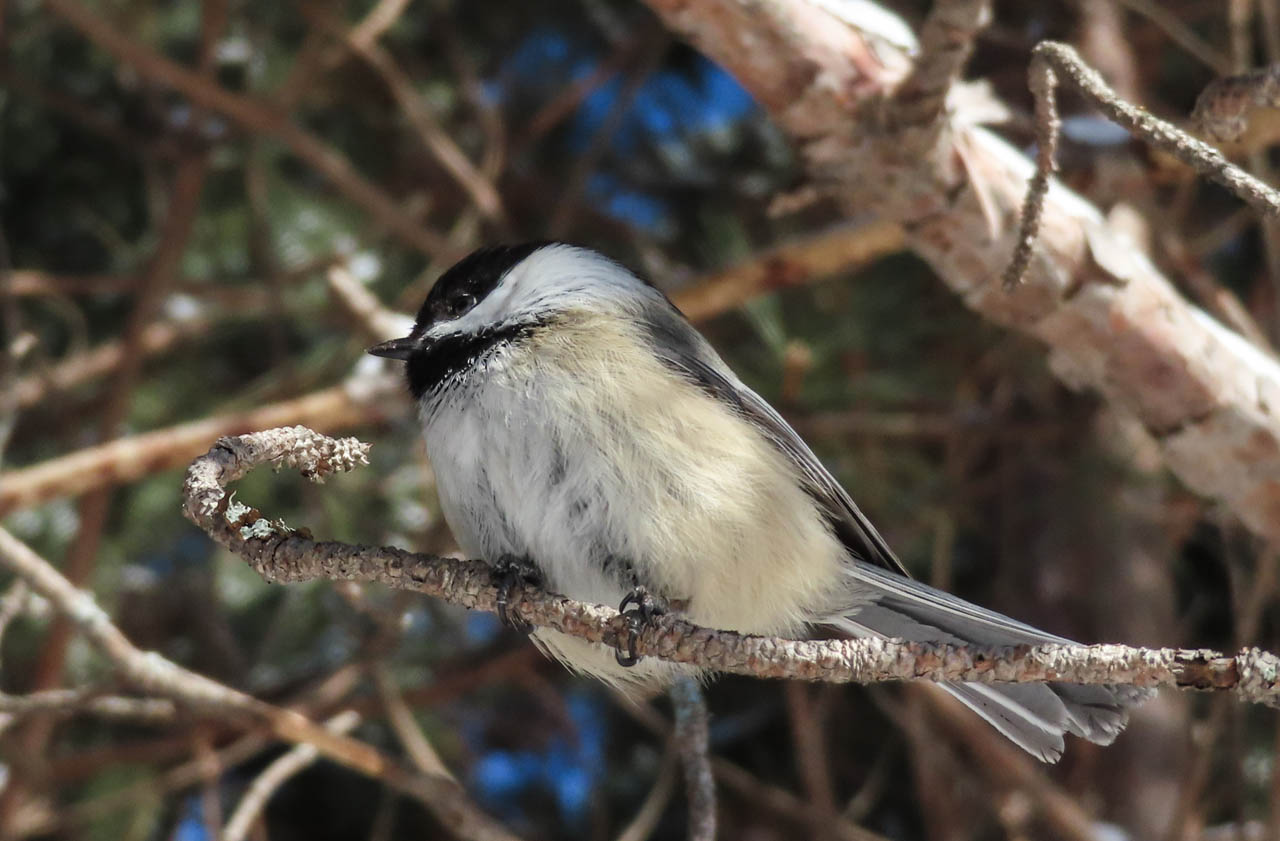 Feb 25 3 Bioski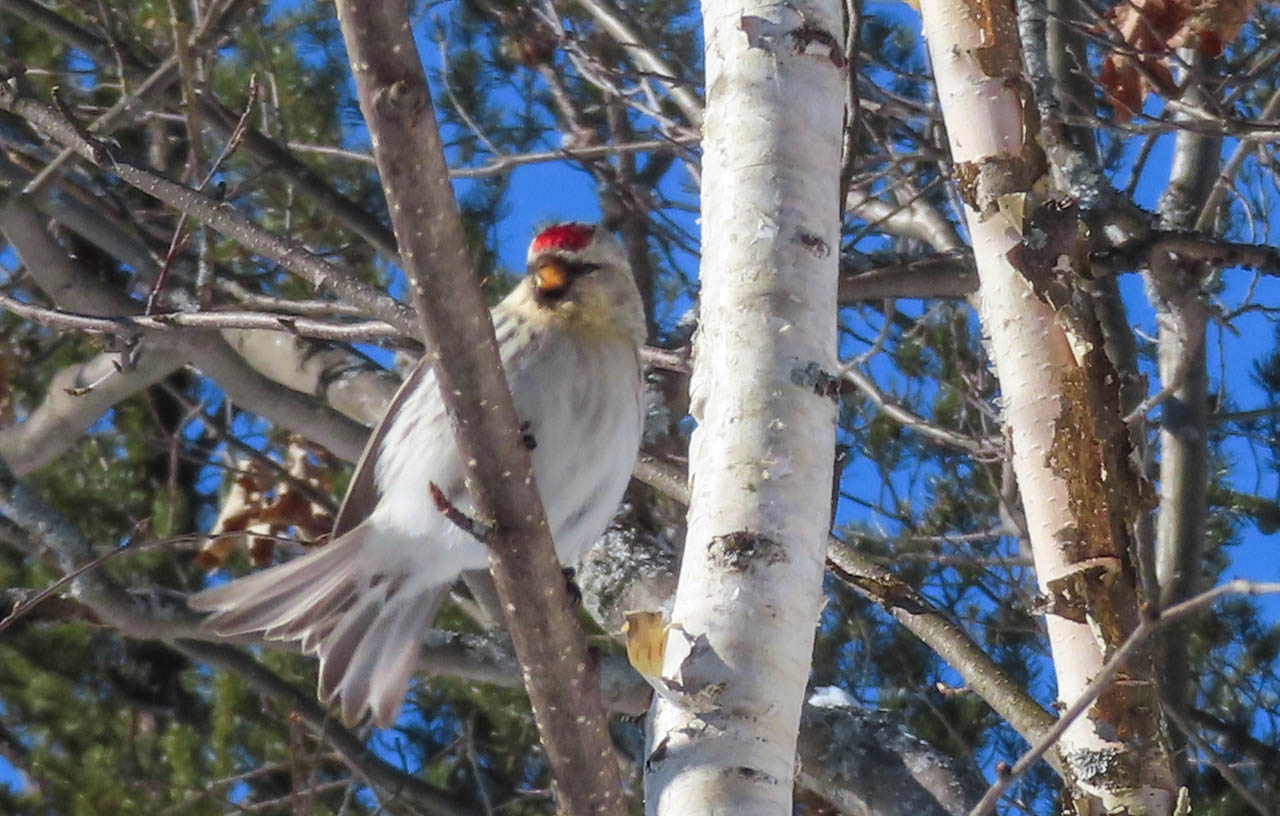 Feb 25 Perch Lake trail
Feb 25 Perch Lake trail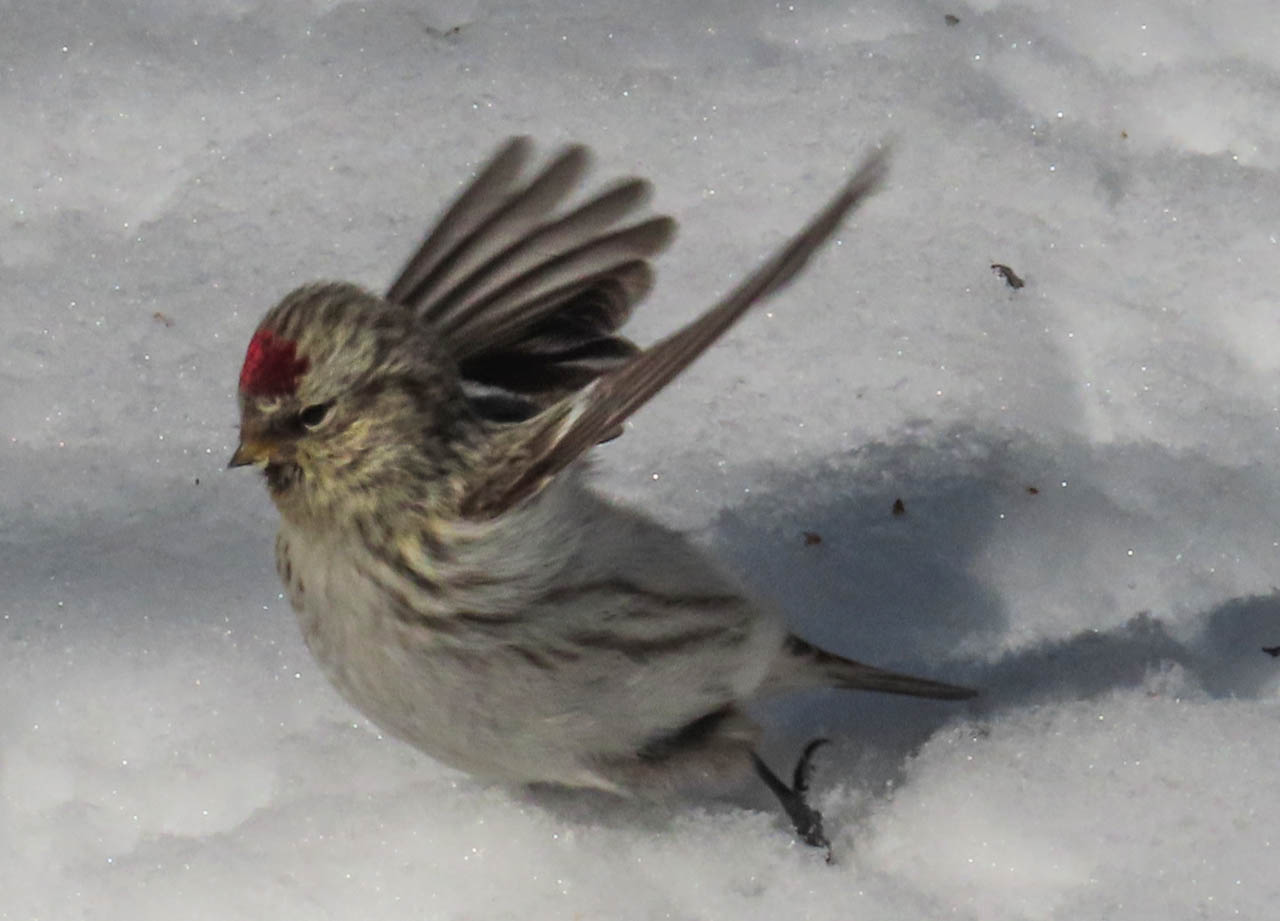 Feb 25 Perch Lake trail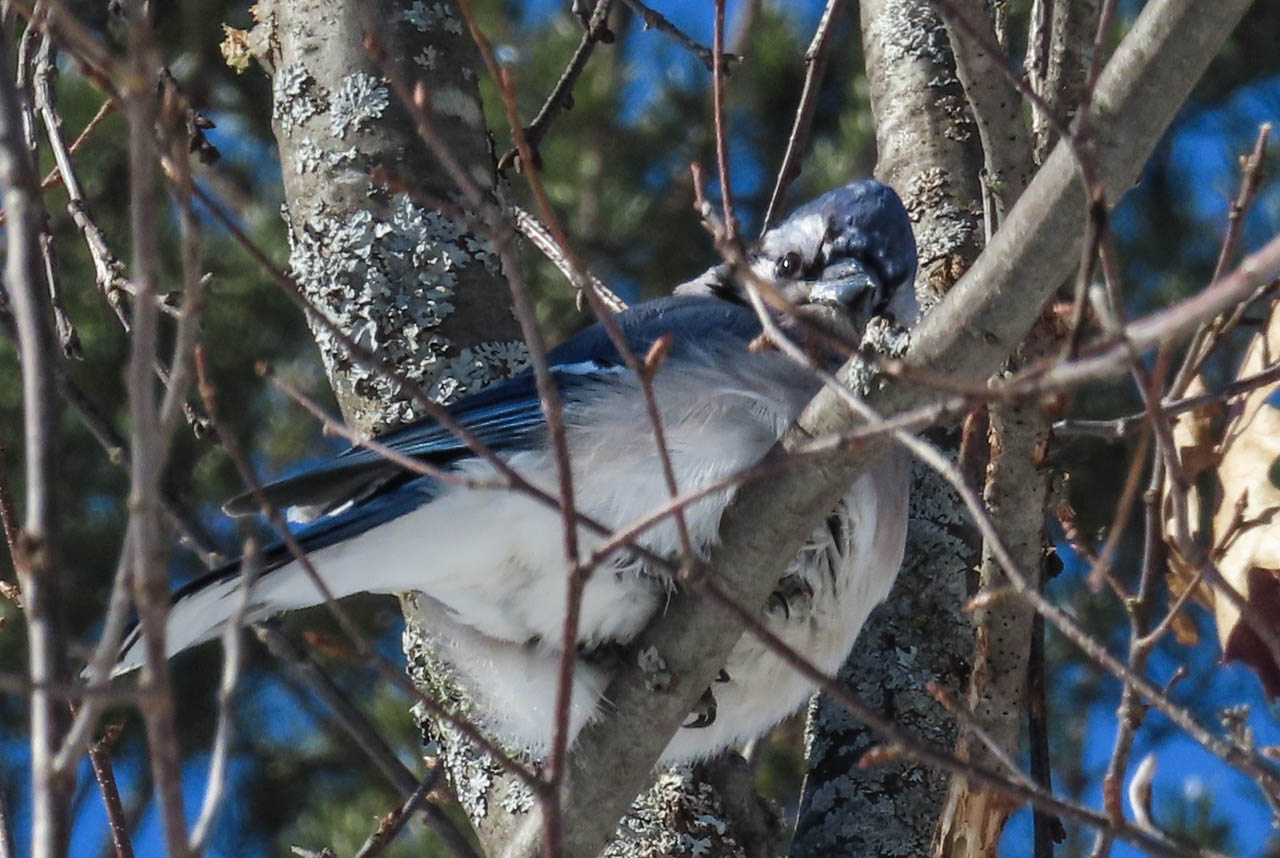 Feb 25 Perch Lake trail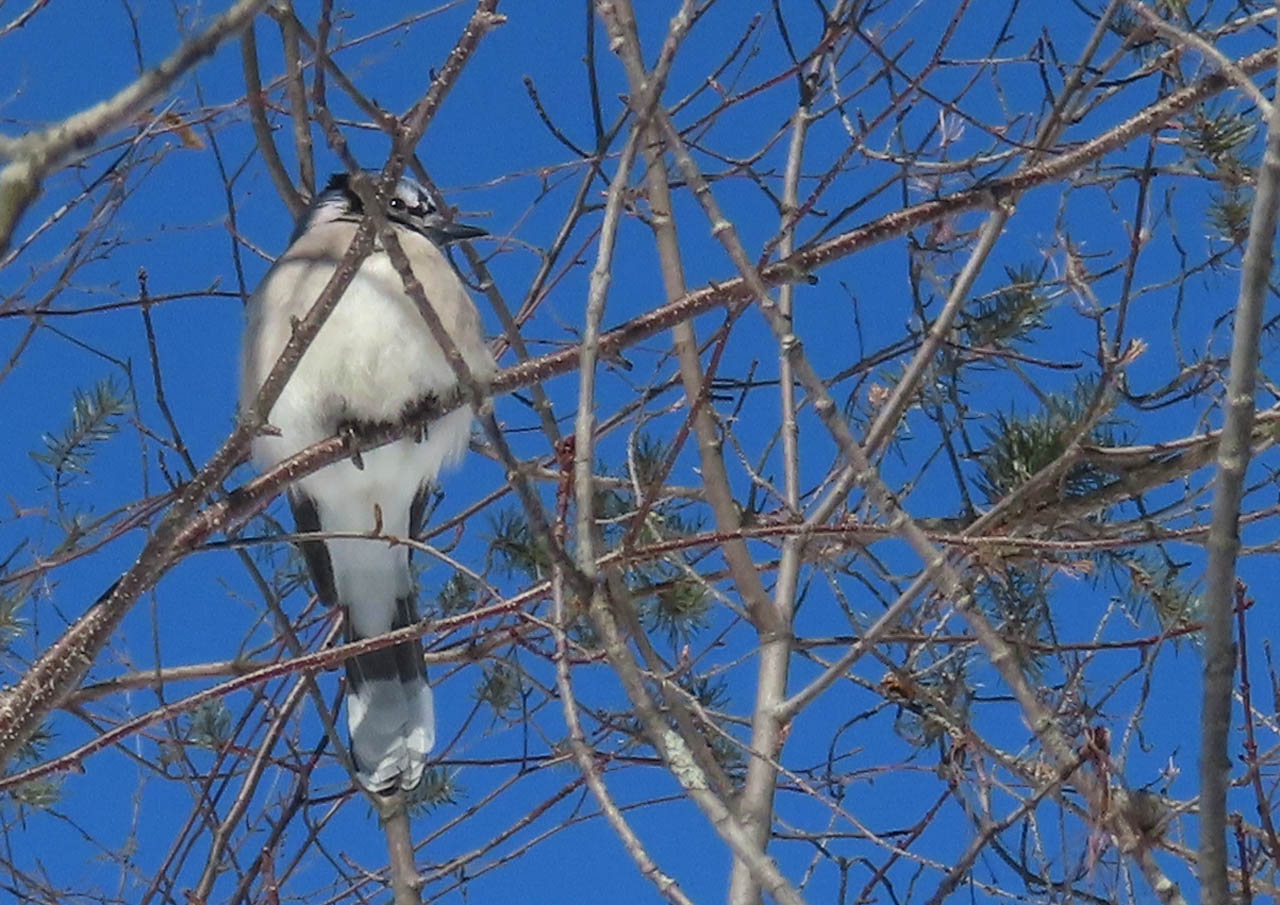 Feb 25 Perch Lake trail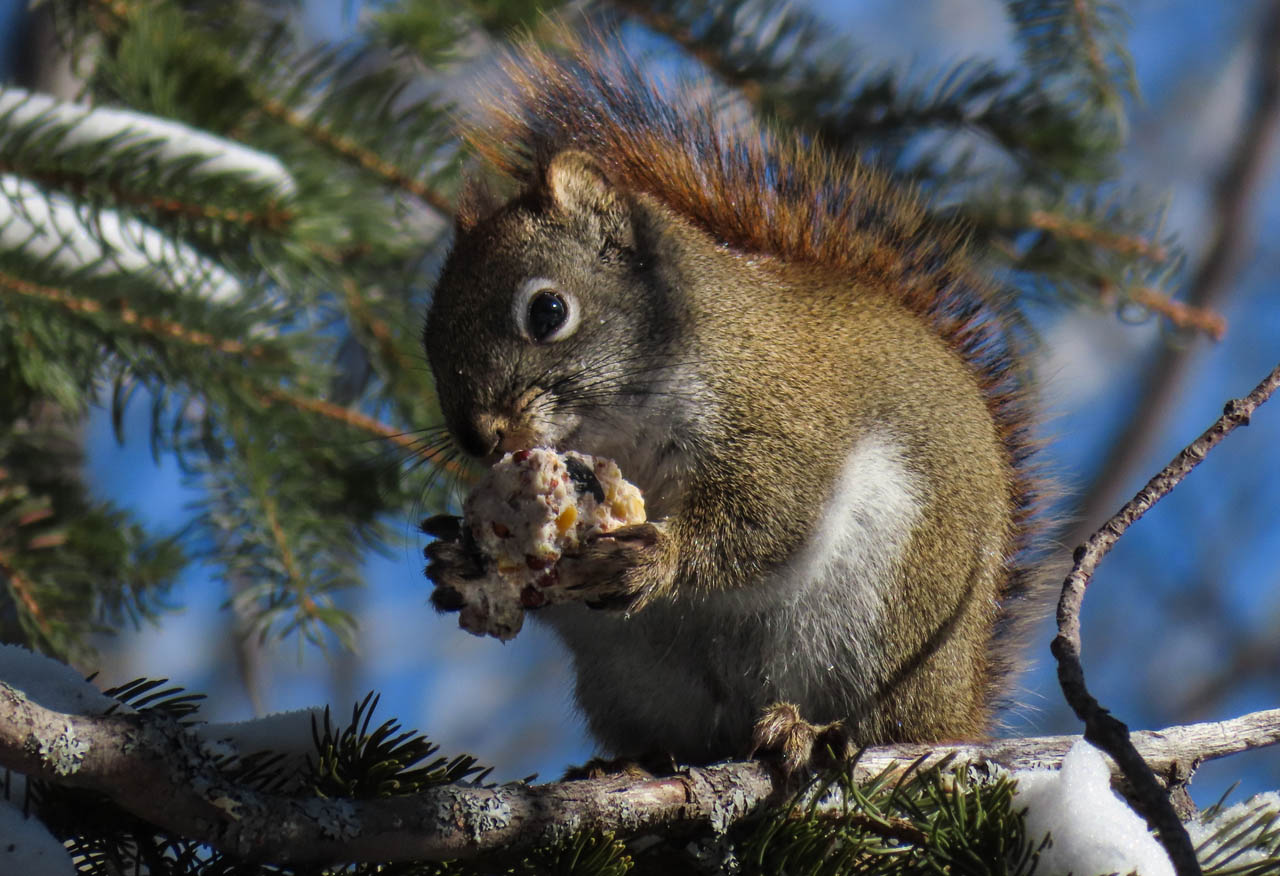 Feb 25 Sudaca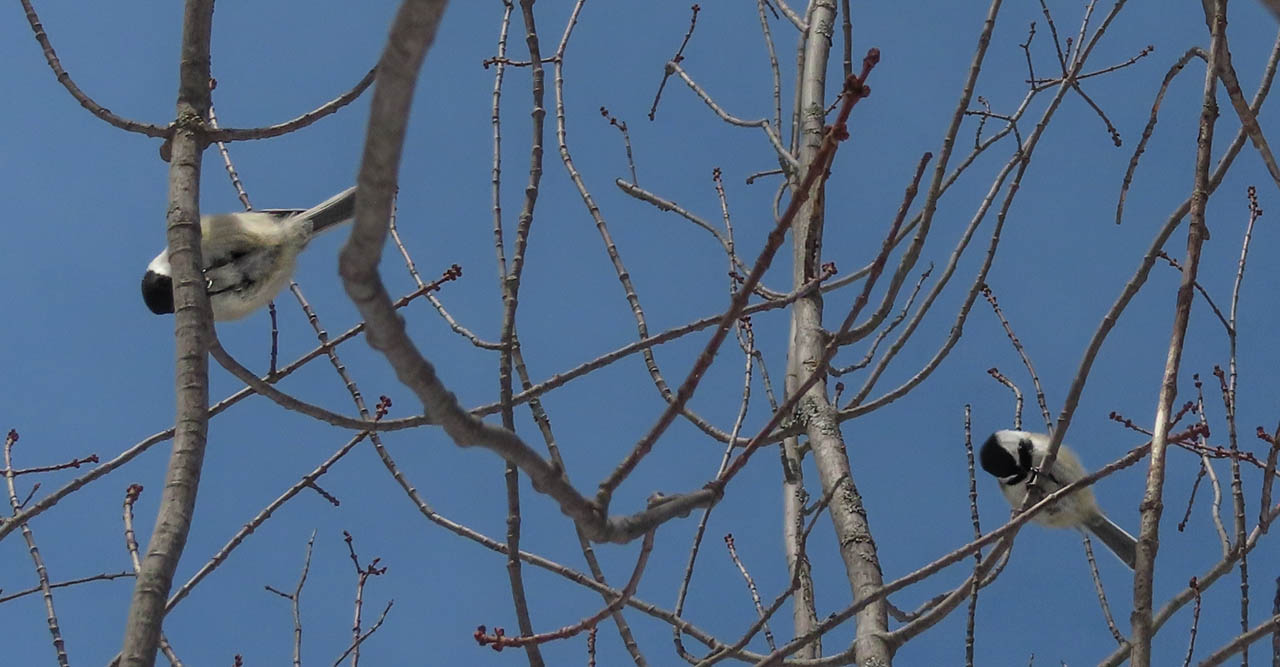 Feb 28 Bioski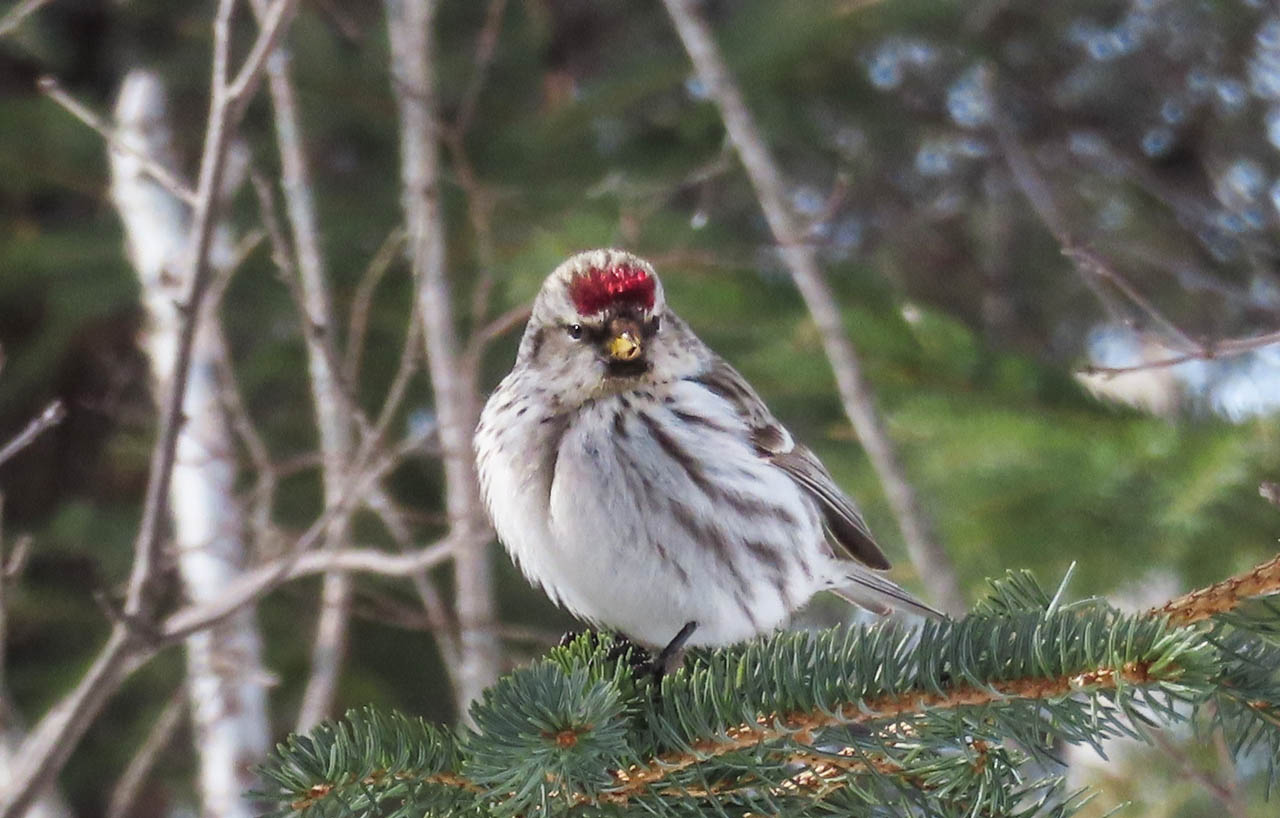 Feb 28 Perch Lake trail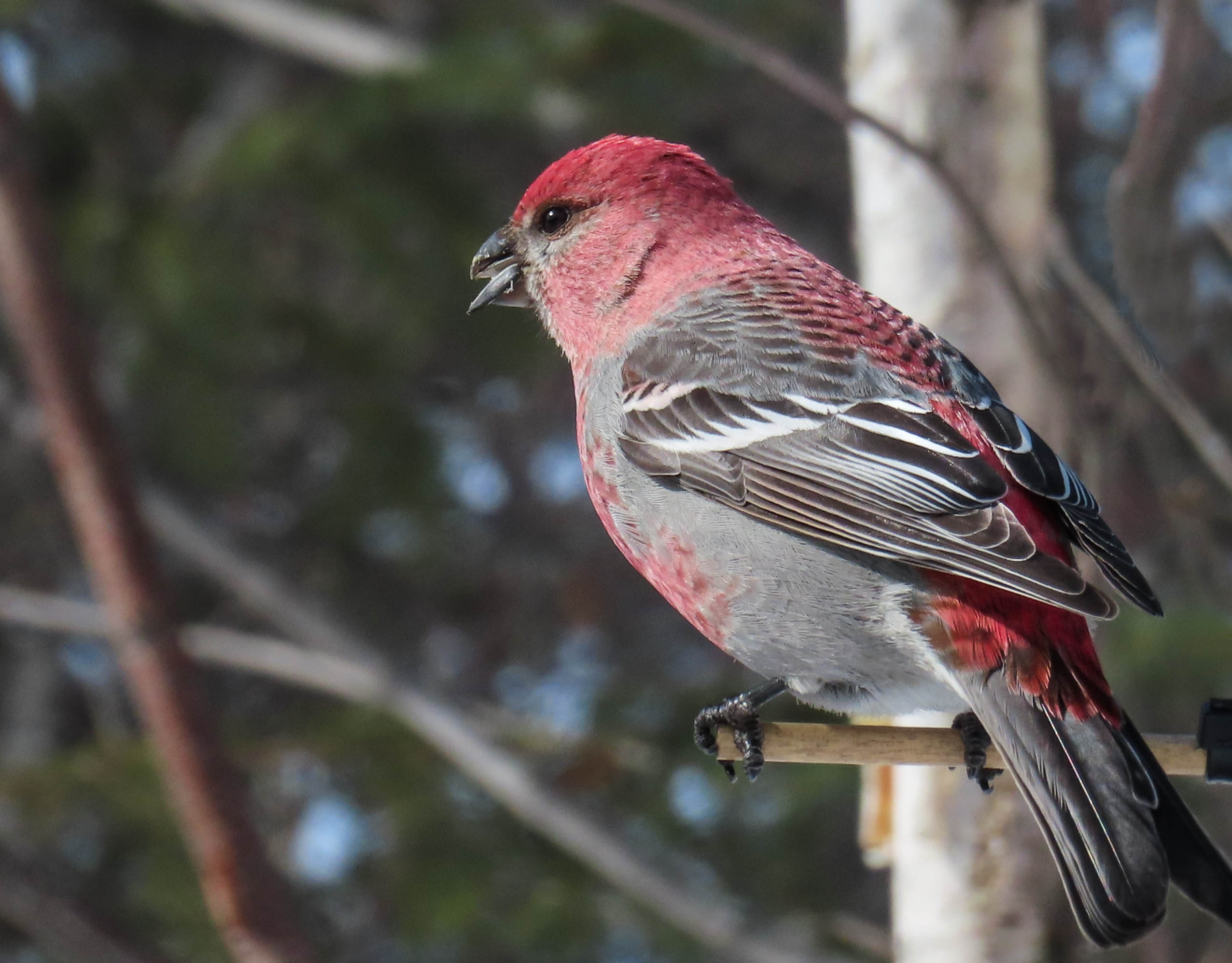 Feb 28 Perch Lake trail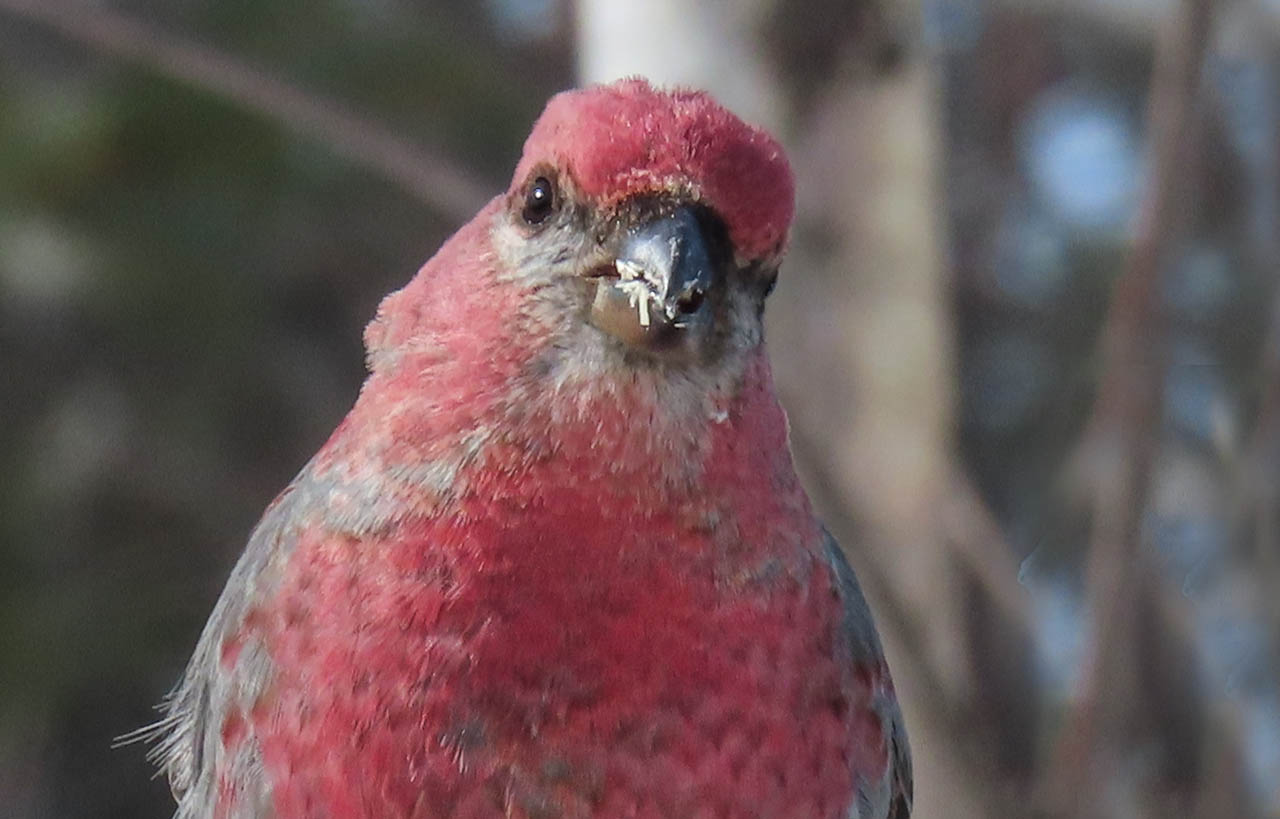 Feb 28 Pine Grosbeak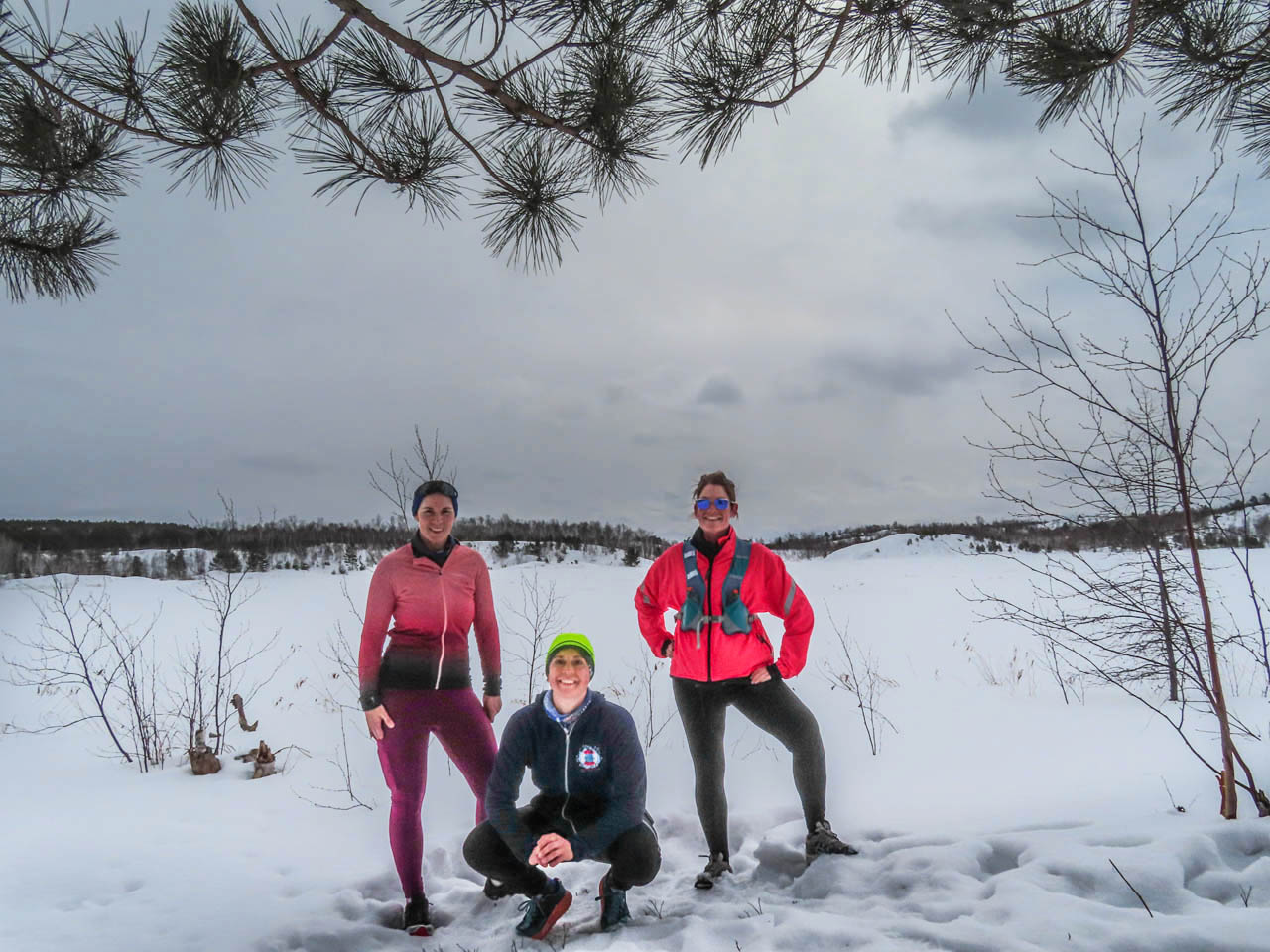 Mar 3 Moonlight run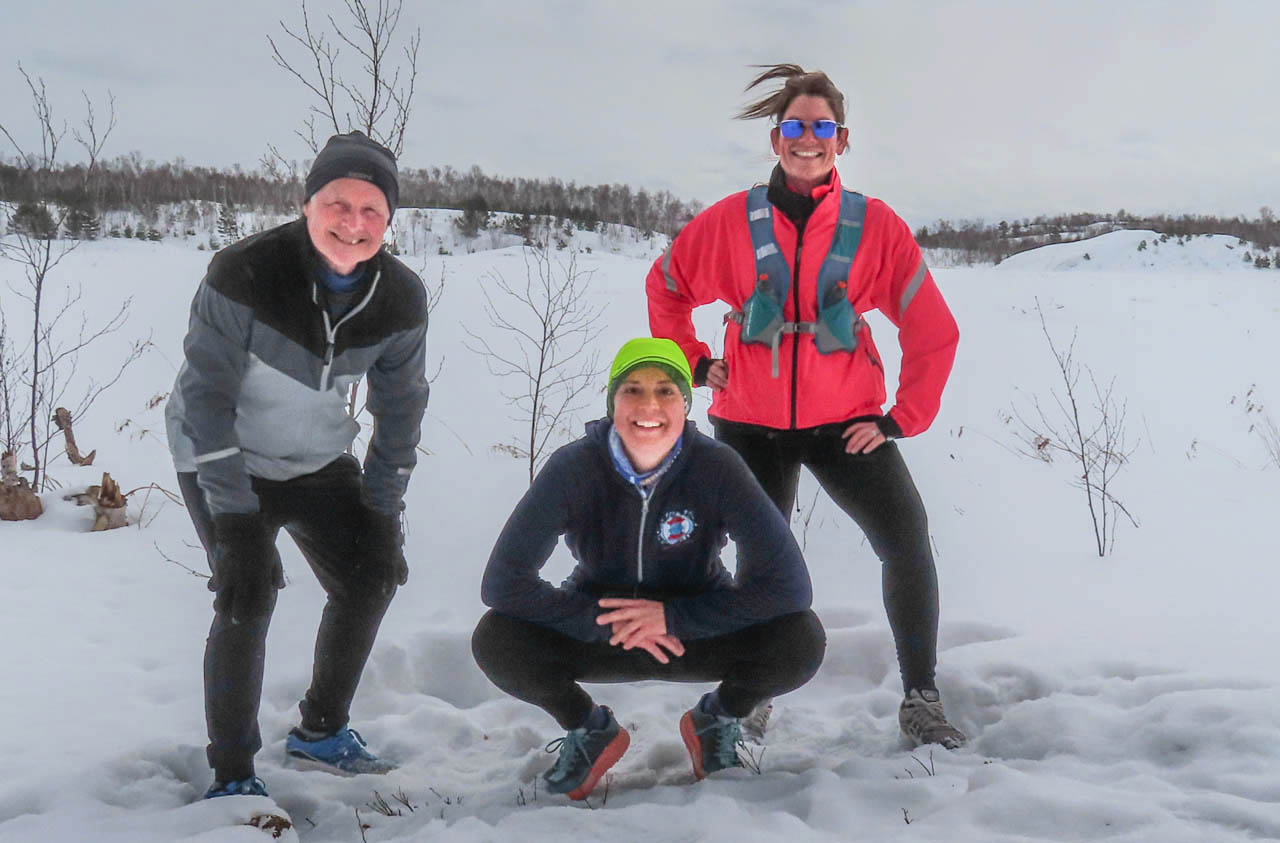 Mar 3 Moonlight run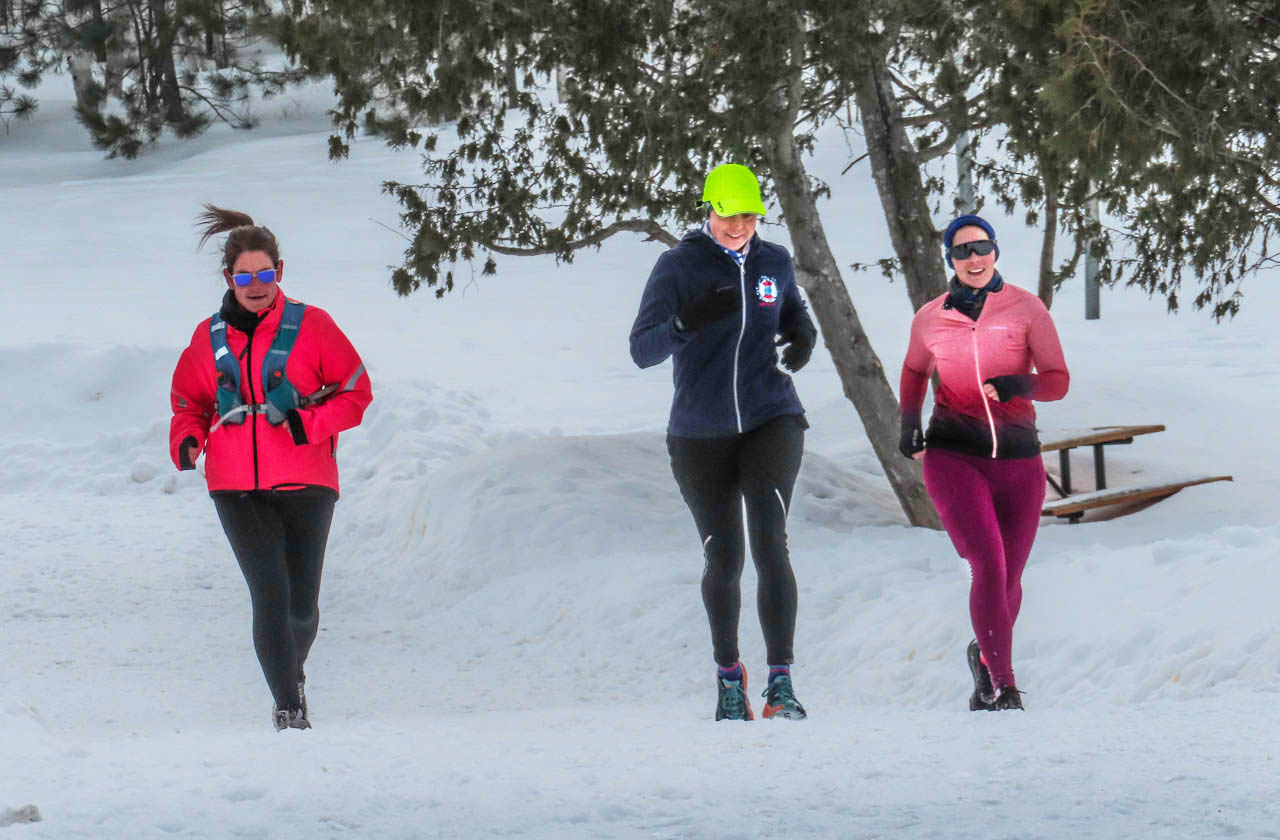 Mar 3 Moonlight run
Upcoming Local Events
April 2, 2022
YMCA Race To The Finish Line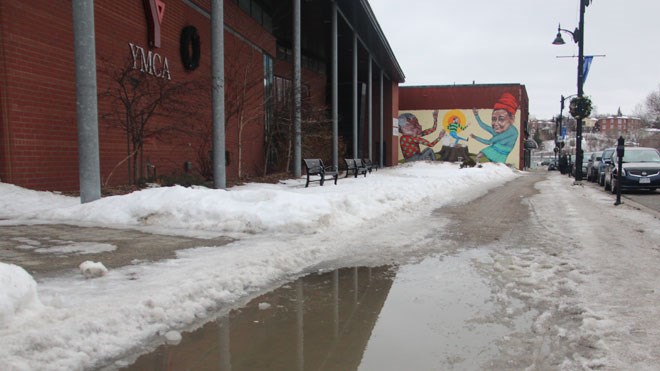 Race Information
YMCA's Race to the Finish Line presented by NSS Canada and designed by Apex is a 1k, 5k, 10k & 21k trail race at Kivi Park. Funds raised will directly support YMCA's My Y is Resilient Campaign to help reach their goal of raising $2 million dollars.
Join us at Kivi Park on Saturday, April 2nd, 2022, from 9AM-2PM. Award ceremony and cash prizes will be awarded at the Gala following the race from 6PM-10PM at Science North's Vale Cavern.
| | |
| --- | --- |
| | |
---
Store News

Good afternoon Sudbury Runners and Walkers,

We have FREE run club Wednesday nights at 6pm and Sunday mornings at 8:30am.

---

Cancelled until Further Notice
| | |
| --- | --- |
| | Track North and Laurentian XC News |
Laurentian University Indoor Track & Field Team at York and Toronto
Press Release
Sunday, February 27, 2022
---

"LU's Zongo and Mrozewski lead way for Voyageur Indoor Track and Field Team at York and Toronto"
Second-year Law and Justice student, Marvin Zongo (Burkina Faso) and first year Nursing student, Kristen Mrozewski (Sudbury) led Laurentian's Indoor Track and Field team at competitions at York University and the University of Toronto this weekend.
Zongo, currently ranked fourth in the national university rankings in both long jump and triple jump, won gold in the men's long jump at the York University Winter Invitational on Friday evening. Zongo's fifth round jump of 7.13 metre pushed him into the lead and ended up being the top mark in the competition. Zongo's season's best remains at 7.24 metres, set earlier in the season.
Mrozewski earned a silver medal in the women's 1,000m race at the Fred Foot Invitational at the University of Toronto on Saturday. Mrozewski's time of 3 minutes 2.92 seconds was a personal best and also qualified her for the OUA Championships later this season. In the same race, fellow Voyageur rookie, Sarah Booth (Peterborough) also qualified for provincials with a time of 3 minutes 4.14 seconds, good for sixth place.
"We very excited to have two rookies qualify for provincials in the women's 1,000m", noted Head Coach, Darren Jermyn. "It's a tough event that often takes a few attempts to get the pacing correct. Kristen really showed her strength from the cross-country season, as she passed five athletes in the final two laps to win silver. Sarah held her own and ran four seconds faster than last week."
The Indoor Track and Field Team will next compete at the Don Wright Challenge at Western University next weekend.
Contacts:
Darren Jermyn, Head Coach – dx_jermyn@laurentian.ca 705-507-8246

Laurentian Results
Women
60m
Naomi Palmer8.49 - 27th
Shanica Thomas 8.87 - 31st
600m
Kristen Mrozewski 1:40.67 - 5th
Sarah Booth1:42.74 - 6th
Men
Long Jump
Marvin Zongo7.13 metres - 1st
60m
Marvin Zongo 7.04 - 9th
Alexandre Noël de Tilly 7.32 – 32nd
Tristan Routhier 7.36 - 35th
600m
Cameron Heinz1:31.20 - 8th
Hayden Ring1:36.46 - 9th
University of Toronto - Fred Foot Memorial - Feb 26, 22
Laurentian Results
Women
1500m
Angela Mozzon- 5:16.44 - 10th
Ashley Valentini - 5:19.39 - 11th
1000m
Kristen Mrozewski - 3:02.92 - 2nd, OUA Standard
Sarah Booth- 3:04.14 - 6th, OUA Standard
Ashley Valentini -3:23.80 – 12th
Men
1500
Alexandre Fishbein-Ouimette- 4:15.18 - 9th
1000m
Keegan Lockley - 2:53.64 - 19th
Ryan Vincent- 2:53.86 - 20th
Hayden Ring- 2:59.46 - 21st
Adam Kalab- 3:05.54 - 22nd
Tyler Rowles- 3:08.36 - 23rd
3000m
Cameron Date- 9:34.05 - 5th
Nicholas Lambert - 9:48.92 - 7th
Photos from York and U of T (Feb 25 & 26) are here. https://lu-tracknorth.smugmug.com/Laurent.../2022-Laurentian
Thanks Dick, Patrick, Adam and Angela for taking photos.

For information call me.
Vincent Perdue
vtperdue@cyberbeach.net
Proud sponsor of the Sudbury Rocks!!! Race-Run-Walk for the Health of it
HOME | ABOUT US | CONTACT | ARCHIVES | CLUBS | EVENTS | PHOTOS | RACE RESULTS | LINKS | DISCUSSION