| | | |
| --- | --- | --- |
| | | |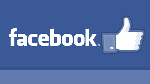 Hello Everyone, September 30, 2021
In this Issue:
Apex Endure
Kristofer Cacciot Runs Off the Grid at Nature's Harmony Ecolodge
Getting faster isn't all about the time you spend on your feet
Photos This Week
Upcoming Events: Oct 3 Run for the Cure, Oct 10 Sudbury Fitness Challenge Turkey Gobbler
Running Room Run Club Update:
Track North and Laurentian XC News "Laurentian's Cross-Country Team returns to action at Western Invitational"

September 25-26, 2021

Apex Endure Trail Race by Ashley Hayes
The third and final race of this years series! Congratulations to everyone who participated in the 6km, 12.5km, 25km or 50km trail race today! Especially to those who ran the ultra! Incredible!

It was an incredible course on our most technical trails, The rain made the trails even more challenging with slick rocks, moss and clay. I was disappointed to have to switch from the 25km to 12.5km yesterday... parenting duties - But still grateful to be able to run!

A huge thank you to all of the volunteers that made sure everything ran smoothly (and it did!). Thank you to Dr. Tracy Hayes Elizabeth Tracy who volunteered as medical support for us all, Thank you Marc Cayen, Dennis and anyone else who invested so much time and effort into this event and marking the trails...
It would have been out of character for Chantal Boivin and I to have NOT got turned around at some point. Extra mileage never hurt anyone, right? I SWEAR we will break the curse eventually! And of course a huge thank you to Dennis Legault for organizing another amazing event! ??

I cannot wait for our next live event!!!
Apex Warrior
The mad men behind the scenes, running and creating awesomeness. Thanks to apex Warrior for making this event happen. A lot of hard work went into this and we are proud of what came of it. We are a gym in the south end of Sudbury, We focus on speed and strength, running and racing. Come check us out, it will change your life forever!
Sara McIlraith
So I did something today. With all my running, I often get asked about running a marathon. I've never run one. Well, I still haven't, but I can now qualify that answer. My first foray into the ultra trail world. Raced 50k on my home trails at Laurentian and even a good chunk of Simics. I love trails, and would choose them over the roads every time. First lap I had some great company with a fellow runner, and lap 2.5 to 3.5 with Neil and Bean. Felt strong and kept within my comfort zone. Super stoked to finish first overall! Huge thanks to Dennis Legault and Marc Cayen for organizing this very well organized race, to Neha Singh for her super cheering at the water station and Neil for always being my support crew, on and off the trails

Mary-Elizabeth Schweyer
Well I ran my redemption race today! Finished smiling and feeling fantastic after my 50km at the @apexwarriorfitness Apex Endure race. Thank you to two very special friends Vince and Ginny for pushing me through the finish. It was a great course and very well marked. Thank you Apex for the great race! Ada baked some chocolate peanut butter cups for the race and they were delicious

Lisa Zych
Yesterday I ran the 25k Apex Endure Trail Race with some awesome people! Feeling super proud of myself for getting through all those kms in the rain. Marc Cayen and Dennis Legault you guys did an amazing job, it was such a great event. Katrina Hakala and Neha Singh you had the best aid station ever! Thanks for the amazing pics Helen Bobiwash and Mary-Elizabeth Schweyer ? and congrats on your 50k Liz you did awesome!
Kristofer Caccioti Runs Off the Grid at Nature's Harmony Ecolodge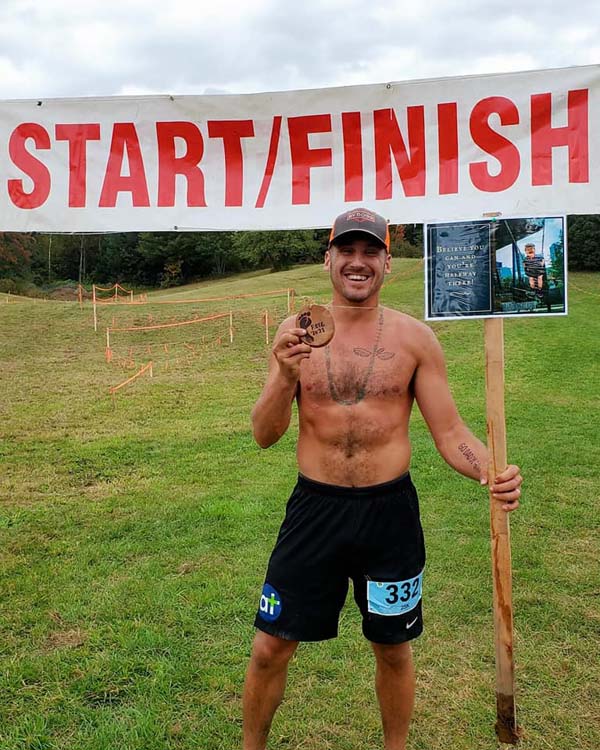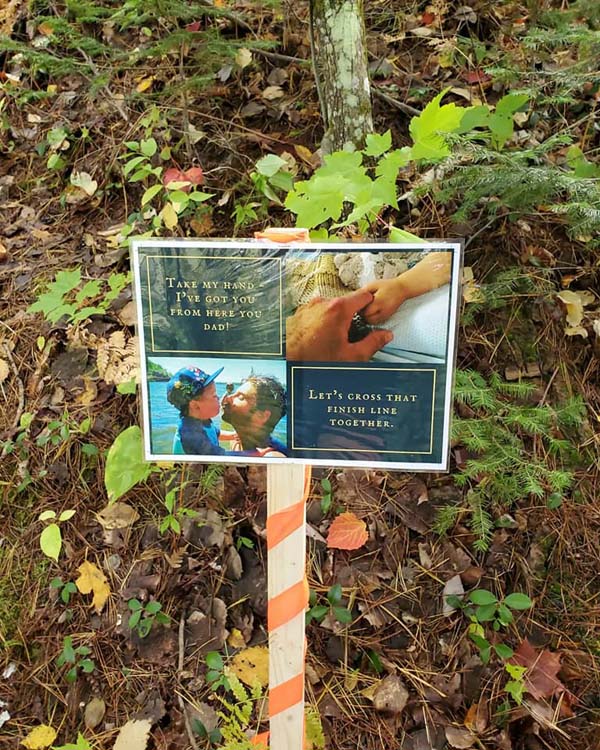 Kristofer Caccioti at Nature's Harmony Ecolodge.
Mattawa·

Humbled, disappointed, broken, but hopeful
Leading up to this race, I had never felt more confident. I was physically and mentally prepared, and my body was happy. I followed my race place to a tee for the first 14km, I was less than two minutes behind 3rd place, and was ready to start stealing souls. However, fate had a different plan.
At 14km - I suffered double calf spasms, which persisted for the remainder of the race.
At 17km - my hammies went flat, and just stopped firing.
For the final 8km of the race, I could only run gingerly at 60%, and couldn't drive, bounce, or dig. I was devastated, but knew that I had to keep pushing forward for Evvy.
Even though I did not accomplish what I set out to achieve, there is still a lot to be happy about:

* I pushed through the pain and set a PERSONAL BEST for this race (beating my previous PB by three minutes), despite my two useless legs. There is no doubt in my mind that Evvy was behind me, pushing me forward
* I know that I need to focus on training my legs, so next year they don't fail during the race.

*I know that my training needs to be amplified, more focused, and regularly tested in race conditions. Even if I would have followed my race plan perfectly, it would only have been good enough for second place. Next year, I have to be stronger and faster.

* Jennifer Demille put signs with Evvy pictures and motivational quotes sprinkled throughout the course. One in particular was at the very top of the steepest climb on the whole course, and it said "take my hand, I've got you from here dad. Let's cross that finish line together." Evvy was also waiting for me at the finish line! Seeing these signs gave me the strength I needed to push through the pain in my legs and achieve my PB. Thank you so much, Jenn for this very thoughtful and meaningful gesture. You are a truly amazing person, and I am forever grateful for our friendship.

*Having Lesley and Zoey at the race with me, cheering me on, and waiting for me at the finish line was really awesome. We stayed right on the property for the weekend in a really cool yurt (first time, 10/10, highly recommend), and had a great time hanging out as a fam.

* The encouragement, positivity, hope, and love that I have received from all of you during my training and leading up to this race has been absolutely heartwarming. I deeply appreciate every single message, they mean the world to me (and some even bring tears to my eyes).

I did not win the race for Evvy as I had hoped, but I did set a personal best, which I know he would be proud of me for. The next year will be spent building my body into a running machine, so I can come back faster, stronger, and better prepared.
FOR EVVY!
7 ways to improve your running performance that don't involve running
Getting faster isn't all about the time you spend on your feet
BRITTANY HAMBLETON SEPTEMBER 19, 2021

---
If you want to get better at anything, you have to do that thing consistently and often, and the same holds true for running. If you want to be a better runner, you have to run. Of course, there's only so much running you can realistically do in a day, especially if you've got a full-time job, family commitments and social engagements. The good news is, there are several ways you can improve your running performance that don't involve any extra running, and none of them require you to change your daily routines in a significant way.
Recover (a.k.a. sleep)
Sleep is probably the easiest way to improve your running performance and is also likely the most effective on this list. The reason is that you don't gain fitness during your runs and workouts, you gain fitness during the time between sessions when your body is recovering. Sleep is the ultimate form of recovery when your body is completely at rest, so if you're getting less than seven to eight hours of sleep per night, you're missing out on some serious recovery time (and thus, some major performance gains).
Eat well

Nutrition is crucially important to running well — hence why we have an entire section of our website dedicated to it. This doesn't just mean eating vegetables. Good running nutrition means eating enough to support your training, making sure your meals are balanced so you're getting all the nutrients you need, drinking enough water to keep you hydrated and energized and timing your meals and snacks so you're fuelling your workouts properly. If you're concerned your nutrition is holding you back, make an appointment with a dietitian who has knowledge about running who can help you make a few tweaks to maximize your performance.
Strength train

If you haven't gotten on board with strength training yet, you really should. You don't have to spend hours in the gym or start doing complicated moves with hundreds of pounds. All it takes is a few simple, effective exercises that are done with good form and consistency to become a stronger, more injury-resilient runner.
Work on your breath

If you're like many runners, you're probably not breathing as deeply as you could be. Particularly when we start to increase the pace, we start breathing even more shallowly, which is exactly the time when taking full, deep breaths is even more important. As runner and physiotherapist, Brittany Moran, suggested in this interview, runners should focus on expanding their lungs fully when they breathe to get the most oxygen possible to their working muscles. Deep breathing can be practiced when you're laying in your bed before you go to sleep or before you get up, and once you've got a handle on it that way, you can graduate to sitting, then standing and then try it out on an easy run.
Yoga

This goes hand-in-hand with breathwork but brings even more to the table. Yoga is a great way to practice mobility, balance, breathing, core strength and can help you decrease stress, which aids in recovery. Like strength training, you don't need to spend hours in a yoga studio to reap the benefits, either — even 10-20 minutes a few times a week can go a long way.
Work on your form

Over the years many experts have tried to define exactly what proper running form looks like, but the truth is, running form will vary from person to person and there's no "perfect" stride, foot strike, arm carriage, etc. That being said, there are certain aspects of running form that are worth working on to make you a more efficient runner. Trying to force yourself to change your form while you're running likely won't work (and could even lead to an injury), but doing some form drills a few times/week can go a long way in cementing good patterns that will translate to your runs over time.
Slow down your easy days

OK, so technically this involves running, but we're not asking you to run any more than you're already running, just that you change the way you approach some of your runs — 80 per cent of them, in fact. It may sound counter-intuitive to slow down if you want to get faster, but keeping your easy days easy will allow you to work harder on the days you're supposed to, like during intervals and tempo runs. This will ultimately have a greater positive impact on your running performance than if you speed up your easy days and will prevent you from getting burnt out or injured.
Photos This Week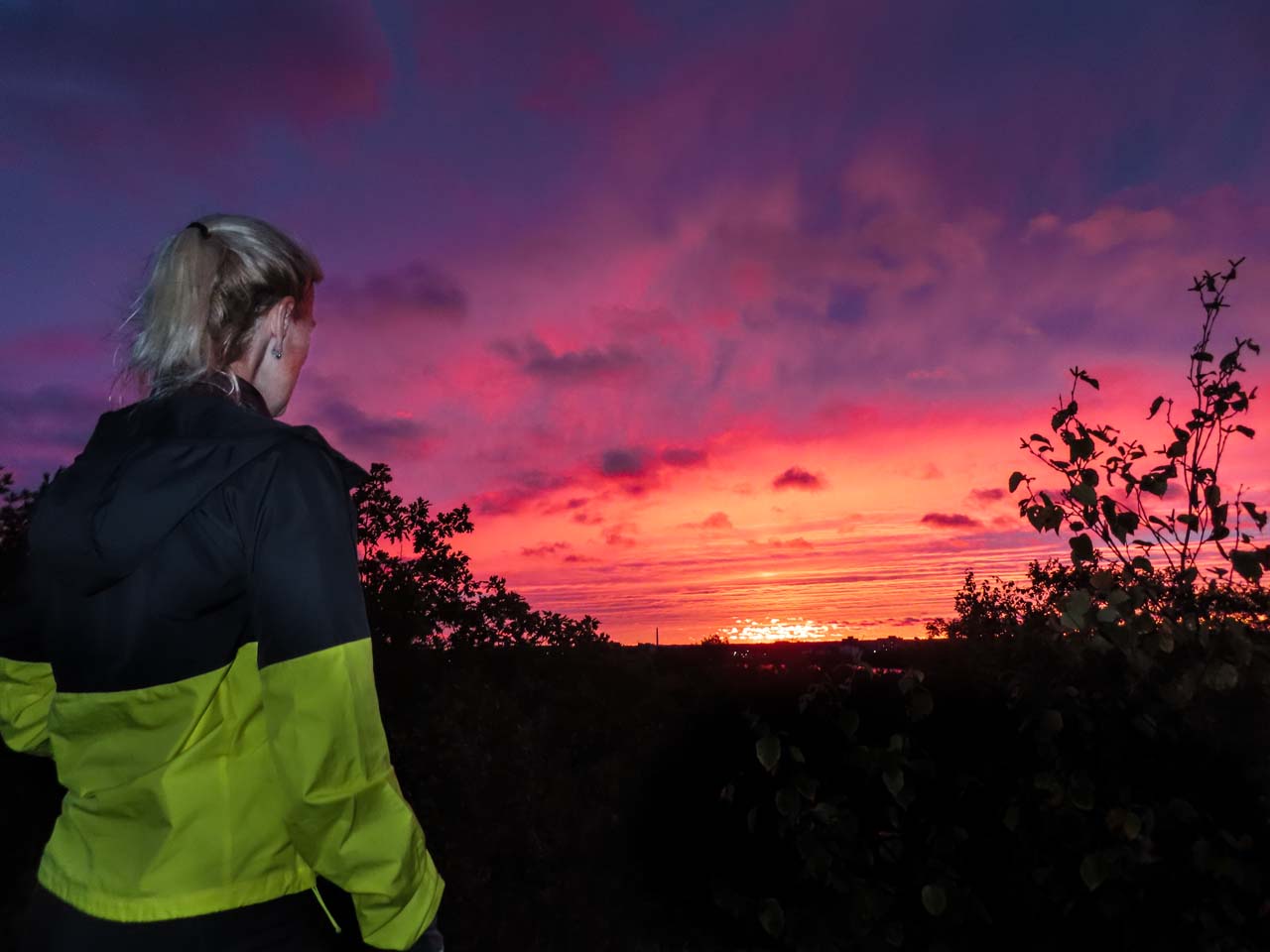 Sep 22 Sunset over Laurentian trails
Sep 22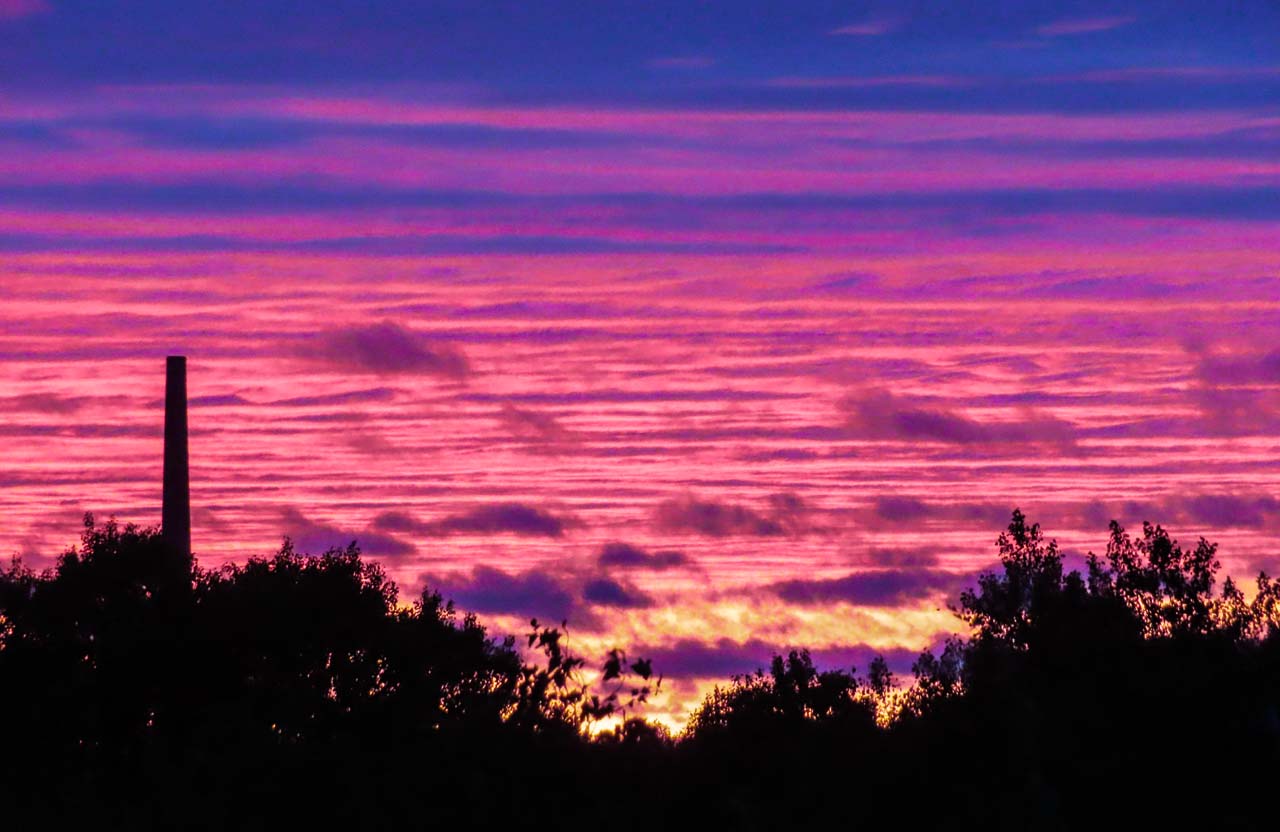 Sep 22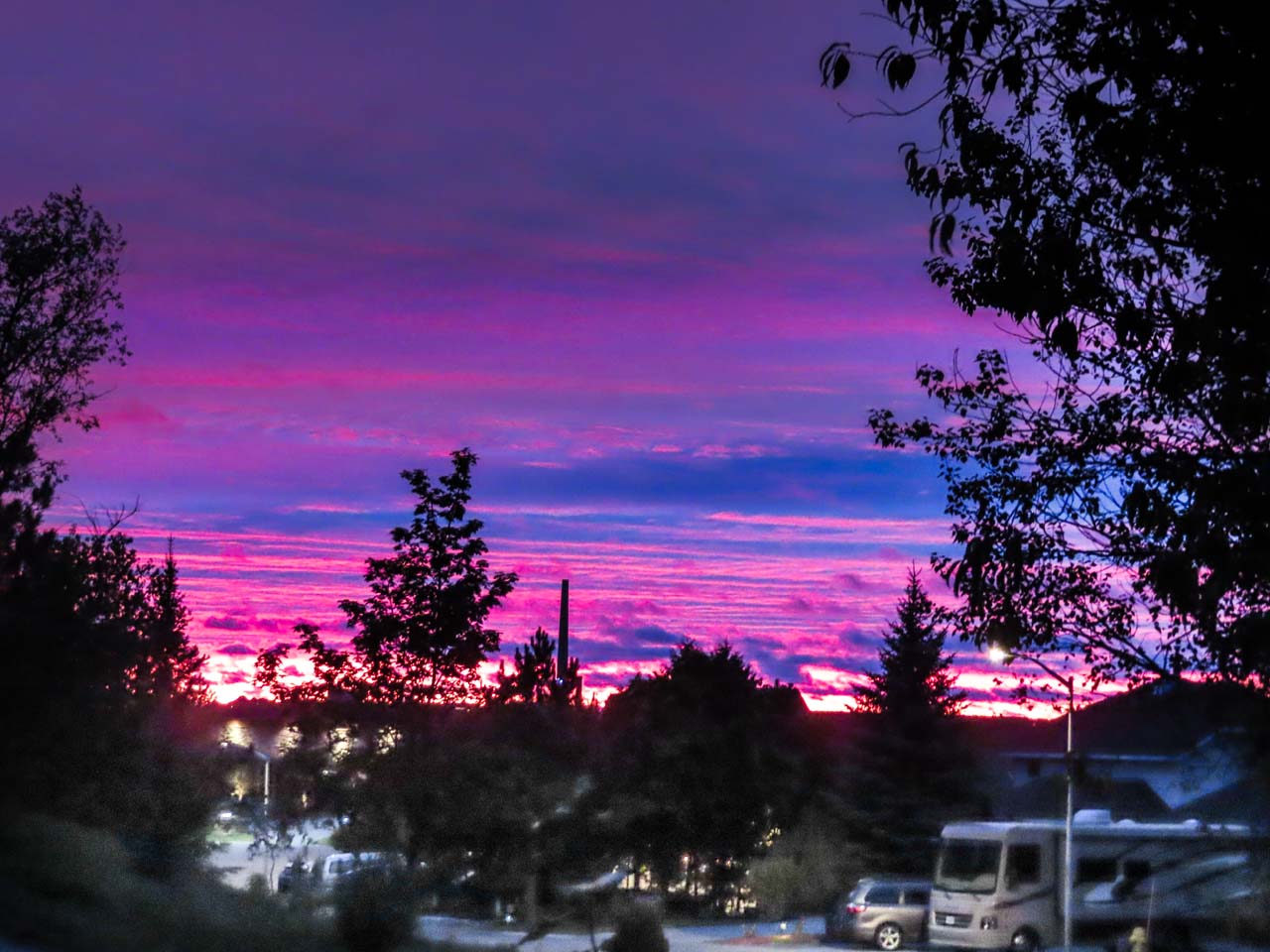 Sep 22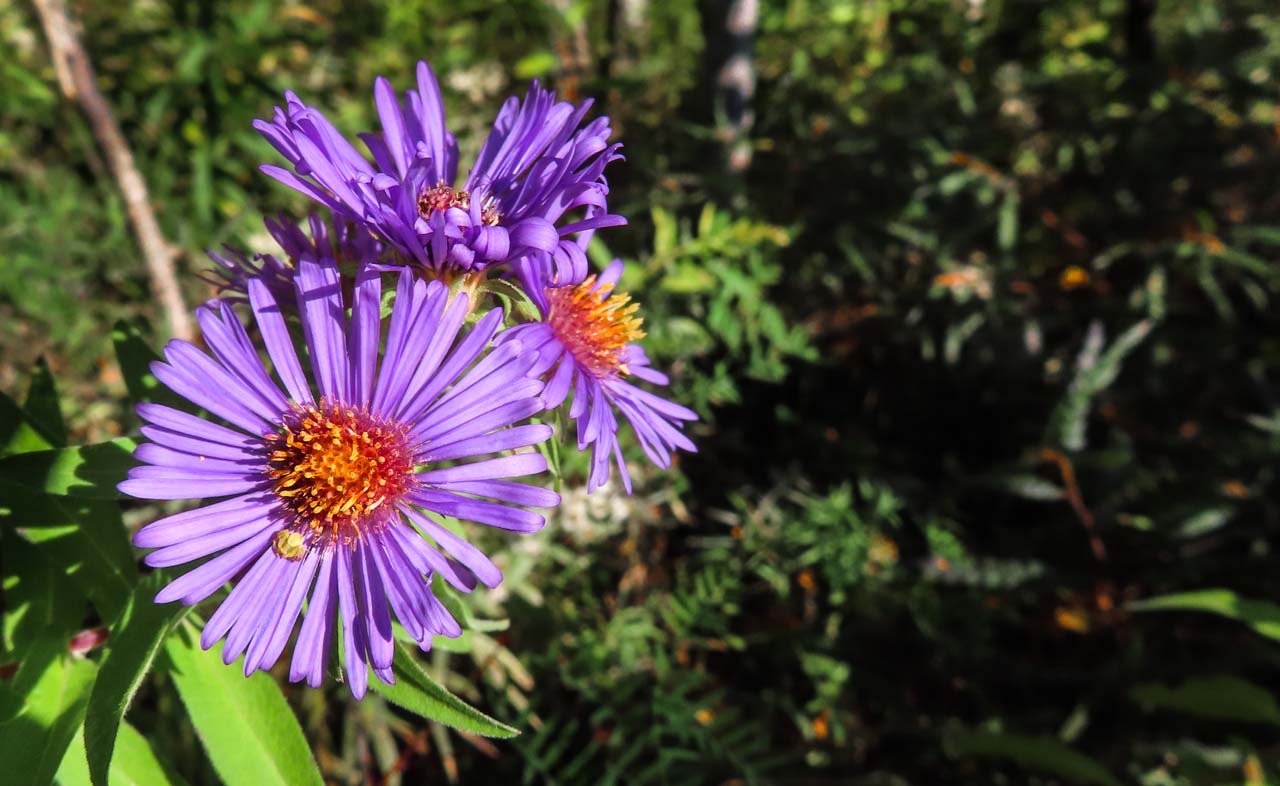 Sep 27 Minnow Lake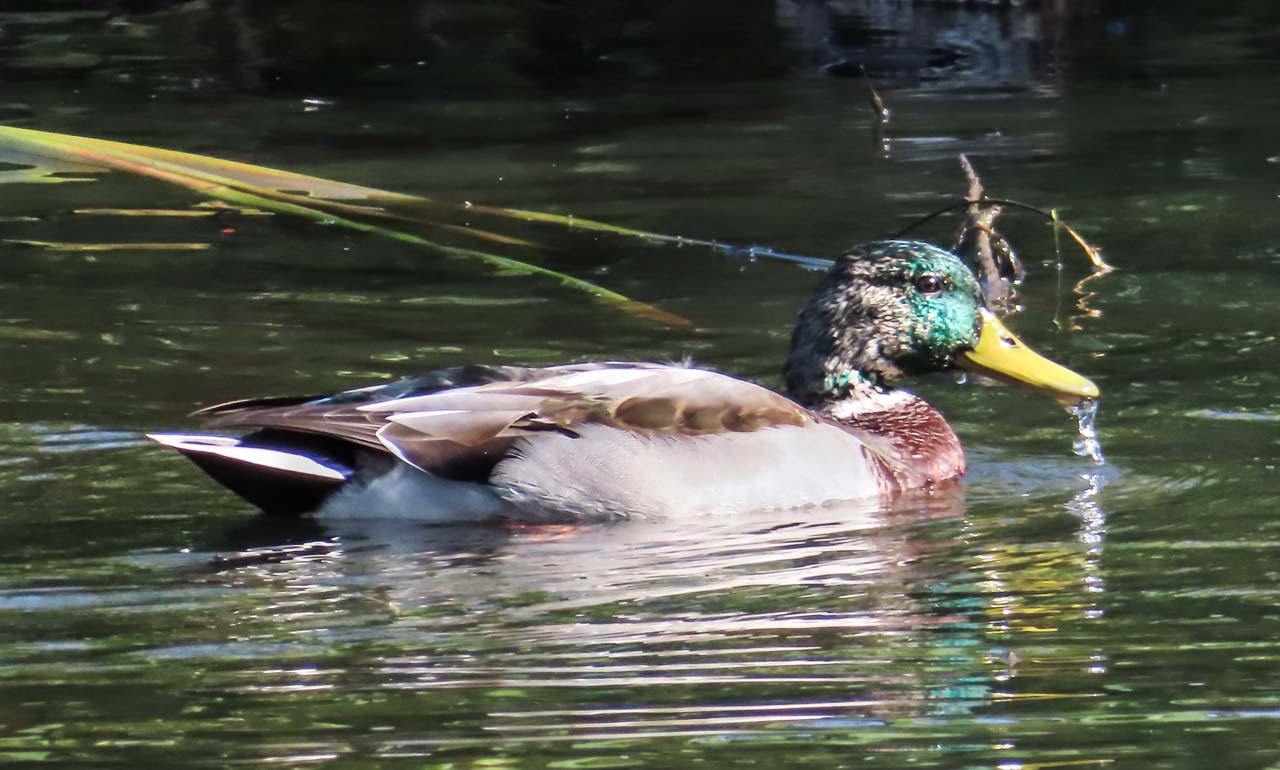 Sep 27 Finlandia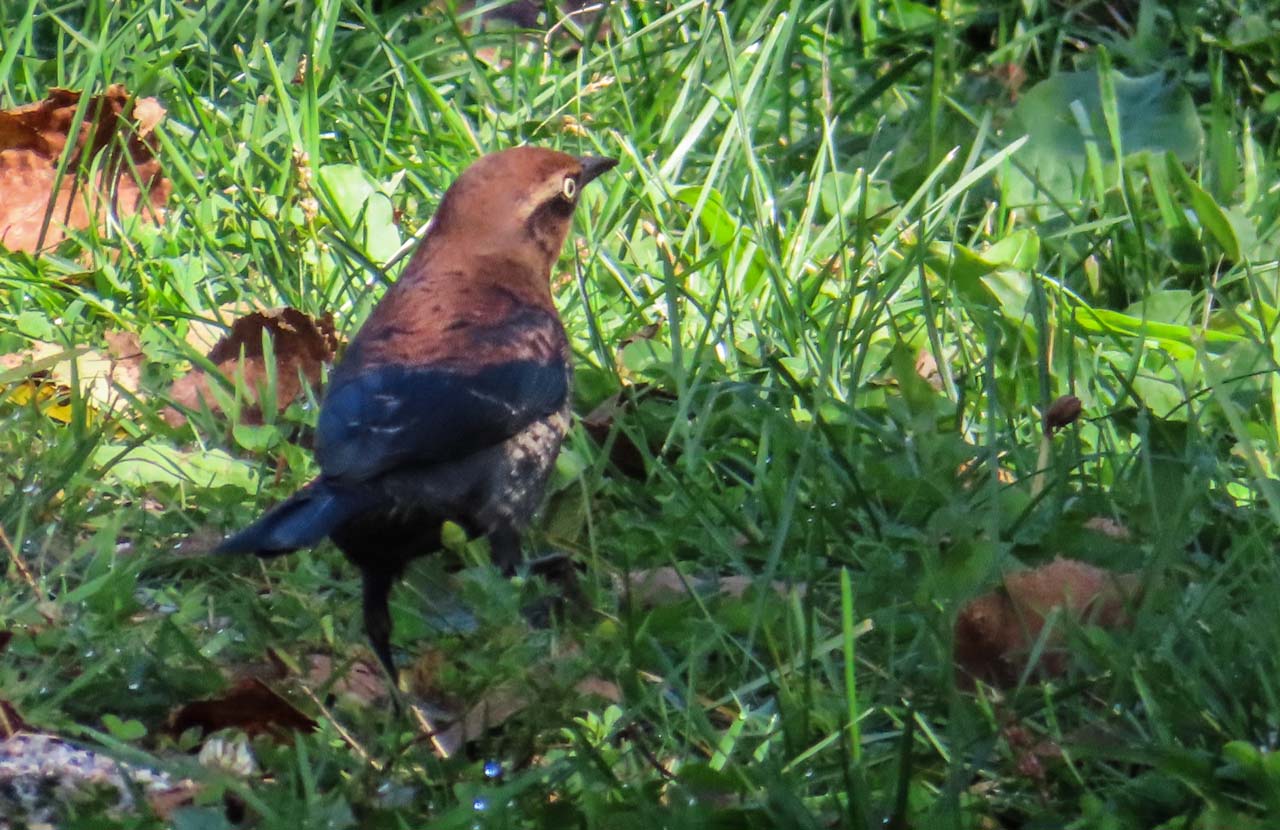 Sep 27 Finlandia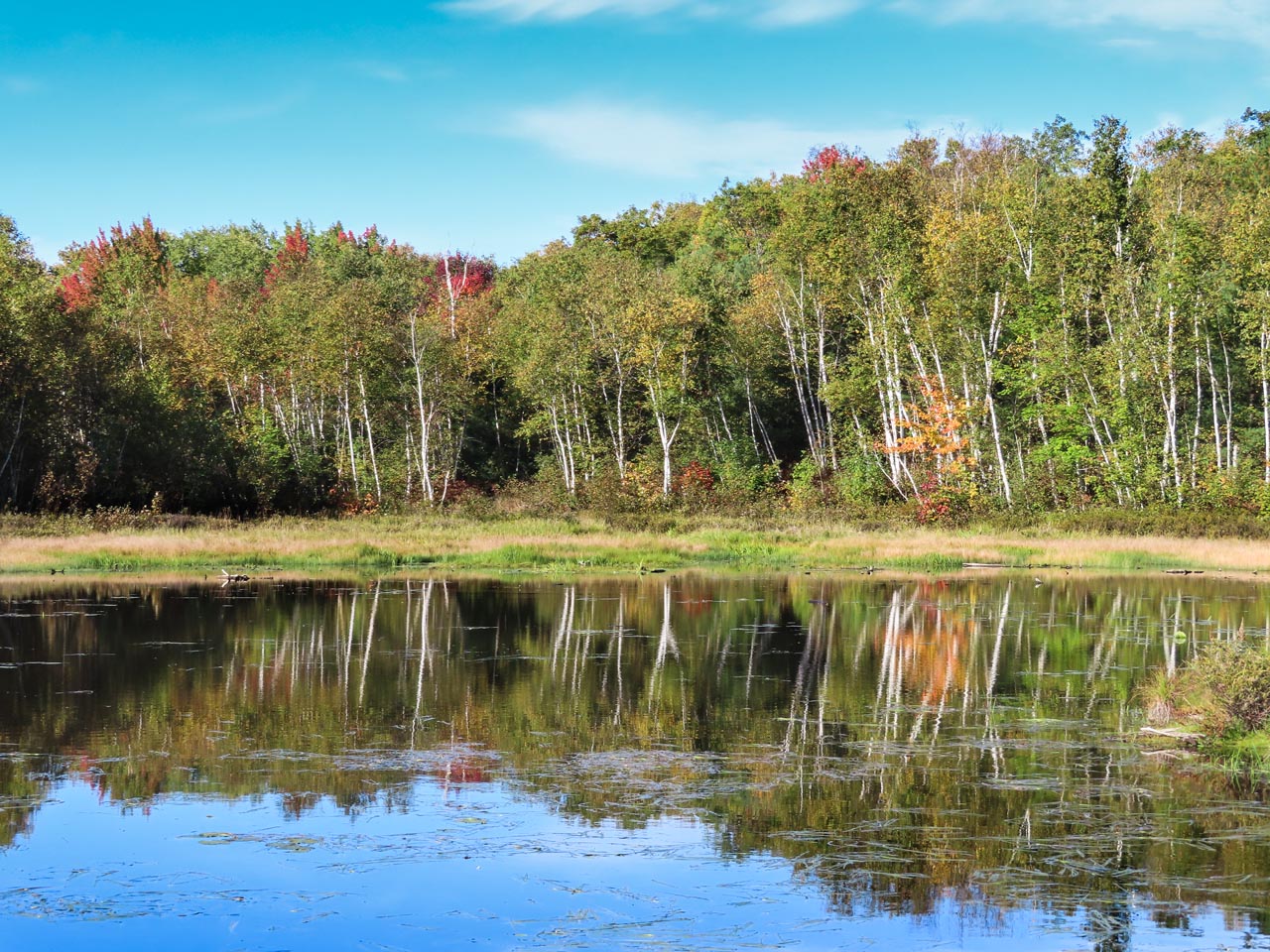 Sep 28 Laurentian Lake
Sep 28 Finlandia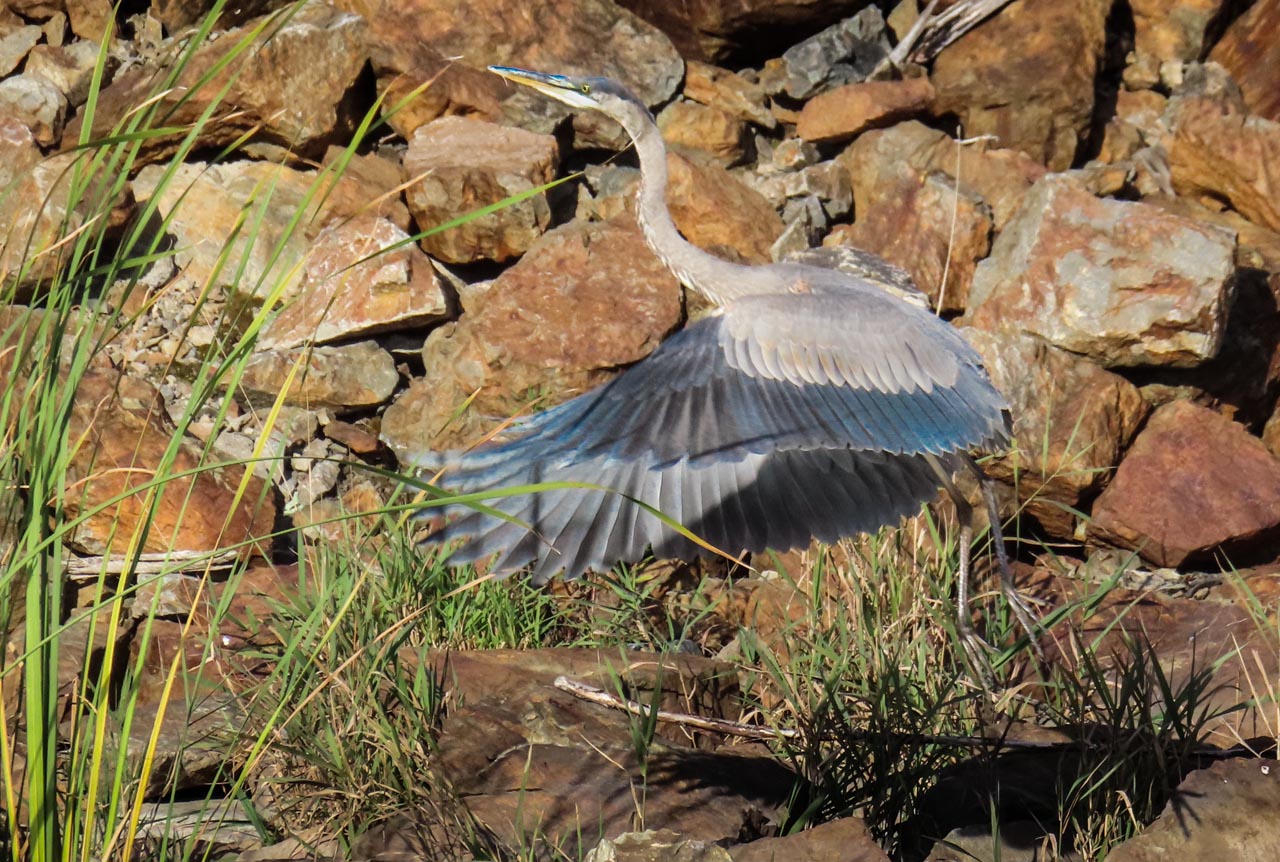 Sep 28 Finlandia
Sep 28 Finlandia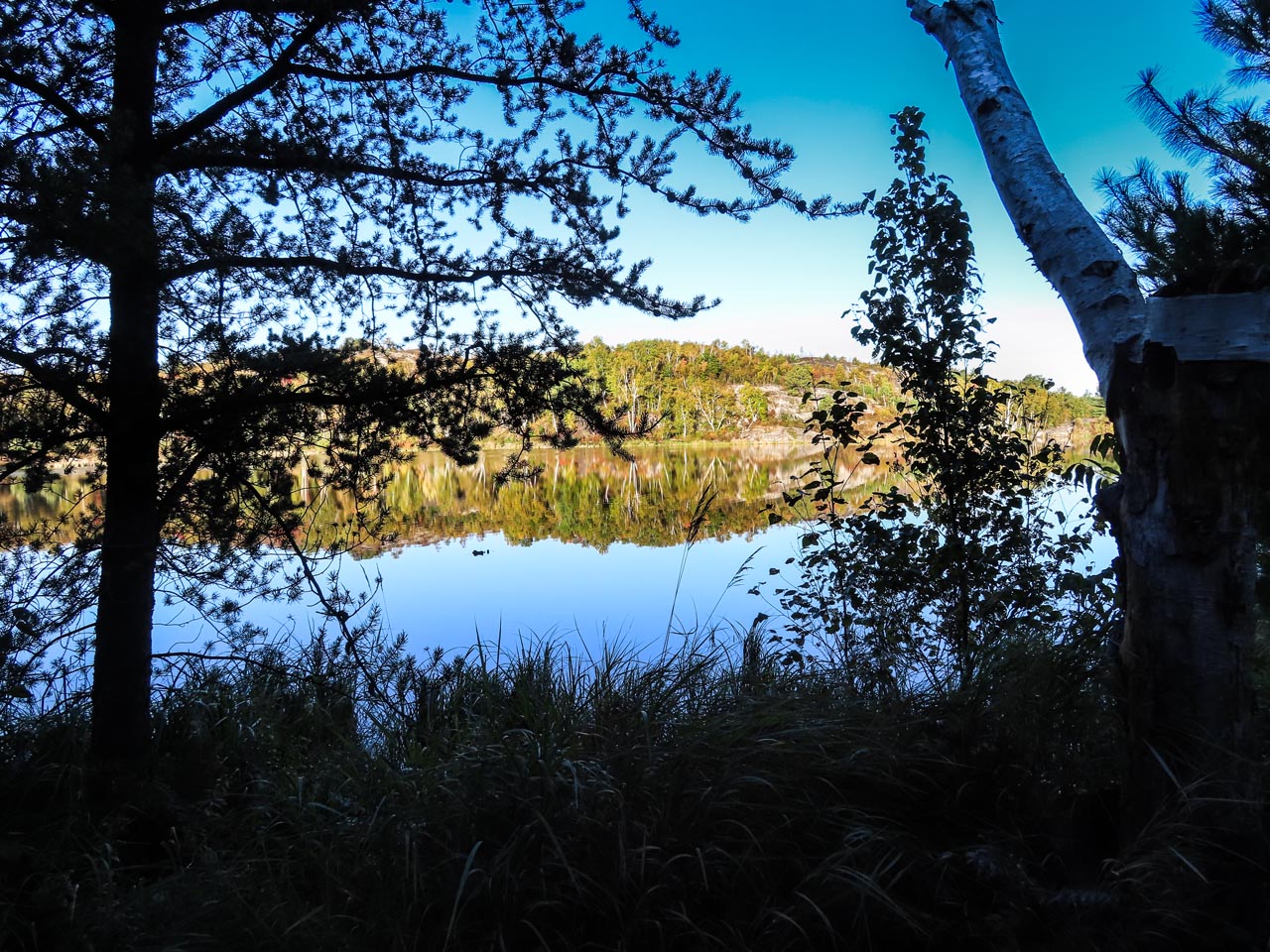 Sep 29 Moonlight Trail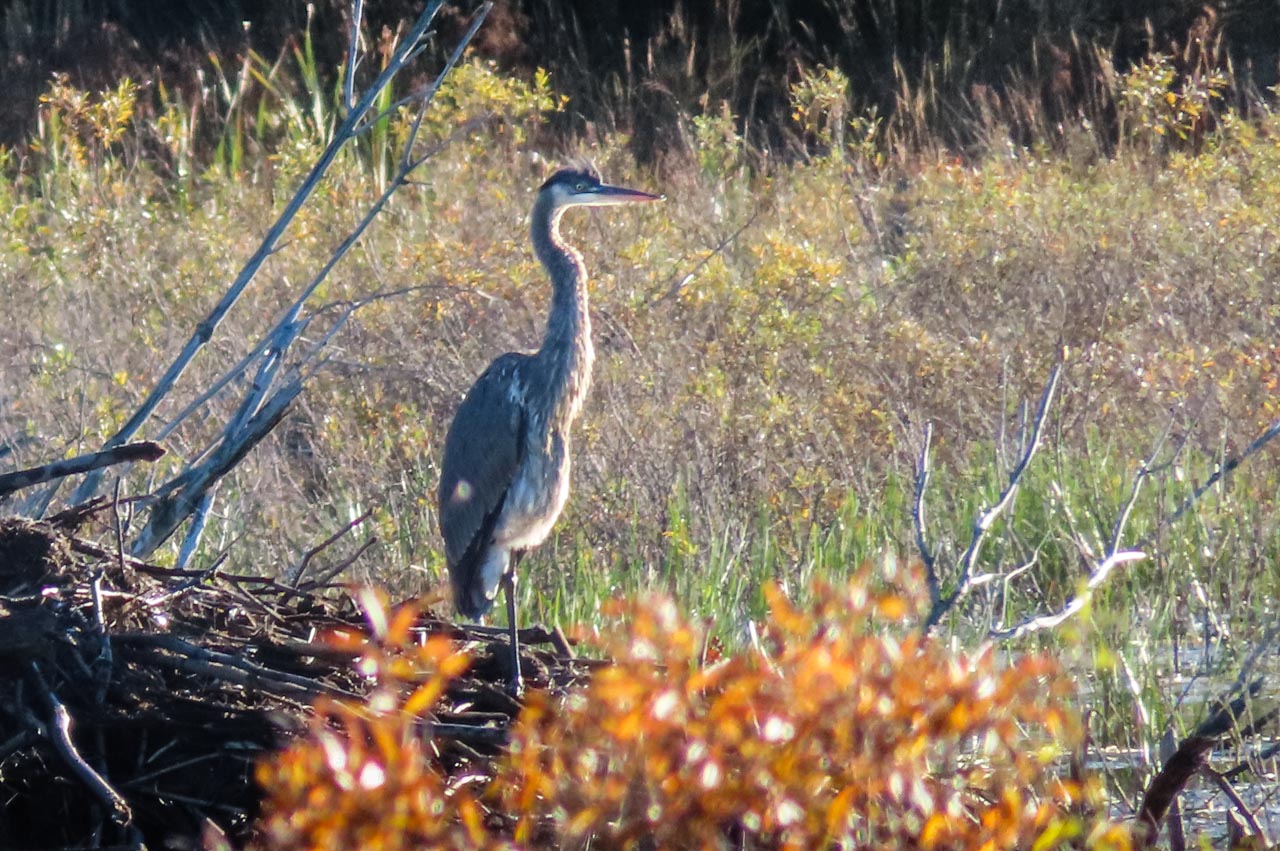 Sep 29 Bioski swamp
Upcoming Local Events
Oct 10, 2021
SUNDAY, OCTOBER 10, 2021
2021 SFC Turkey Gobbler
Walden Cross Country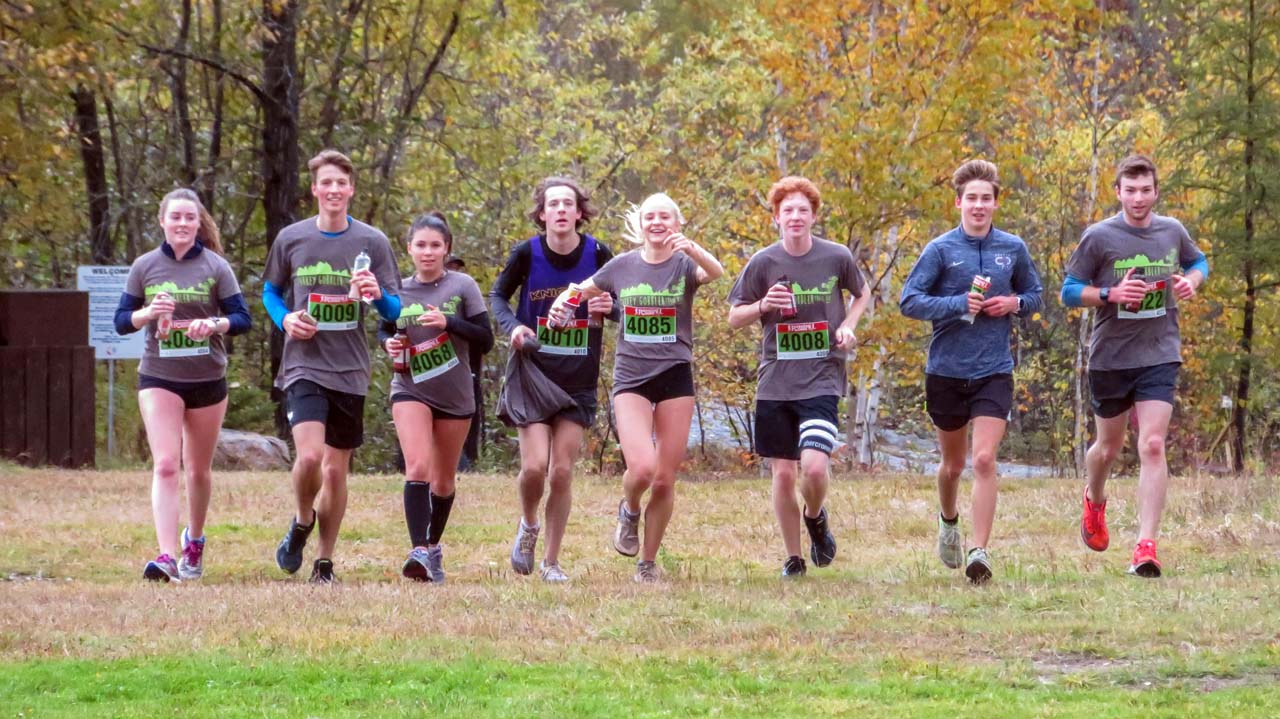 ---
SUNDAY, OCTOBER 10, 2021 AT 8:30 AM EDT
Information
NEW MAPS for 2021
Click on maps for full PDF version
| | |
| --- | --- |
| | |
---
Store News

Good afternoon Sudbury Runners and Walkers,

We have FREE run club Wednesday nights at 6pm and Sunday mornings at 8:30am.

---

Cancelled until Further Notice
| | |
| --- | --- |
| | Track North and Laurentian XC News |
Laurentian University Cross-Country Team
Press Release
September 26, 2021
"Laurentian's Cross-Country Team returns to action at Western Invitational"
Following a twenty-two month break from varsity competition due to the pandemic, the Laurentian Voyageurs Cross-Country Running team returned to Ontario University Athletics (OUA) competition this past weekend at the Western Invitational 8K Cross-Country Running Meet in London, ON.
The women were led by third-year Health Promotion and Concurrent Education student, Angela Mozzon (Sudbury), who covered the 8 kilometre rolling course on the Thames Valley Golf Course in 34 minutes and 34 seconds, placing 64th overall. Mozzon was closely followed by rookie and first-year Nursing student, Kristen Mrozewski (Sudbury), who placed 69th in a time of 34:50. Rounding out the scoring for Laurentian included Sarah Booth (Peterborough) in 81st place; Ashley Valentini (Oshawa) in 89th and rookie Kylie Esposito (Sault Ste. Marie) in 92nd. The Voyageur women placed 11th overall in the team standings with a score of 390 points.
On the men's side, third-year Criminology student Keon Wallingford (North Bay) was the top Laurentian scorer, placing 52nd, in a time of 27 minutes and 16 seconds. Rookie and Mechanical Engineering student Calum Passi (Sudbury) was the next Voyageur across the line in 63rd place. Other scorers for Laurentian included Paul Sagriff (Kingston) in 79th; Nicholas Lambert (Elliot Lake) in 81st and Cameron Date (Haileybury) in 92nd. Displacers for the Voyageurs included rookie Patrick Leroux (Wingham) in 104th, Adam Kalab (Ottawa) in 109th and rookie Cameron Heinz (Huntsville) in 110th. The Voyageur men placed 12th overall in the team standing with a score of 347 points.
"It was definitely great to be back racing again" noted Head Coach, Darren Jermyn. "Angela and Kristin had solid runs on the women's side. Keon is coming back from being injured this past spring, so I was happy how he competed today, and I know he will be much closer to the front of the pack when the OUA championships rolls around in early November. Calum Passi also held his own as a rookie running on this challenging course. We know we can improve upon our team scores, particularly on the men's side, and that will be our focus through our next major training block."
The Cross-Country Vees will be back in OUA regular season action at the McMaster Bayfront Open on October 22nd.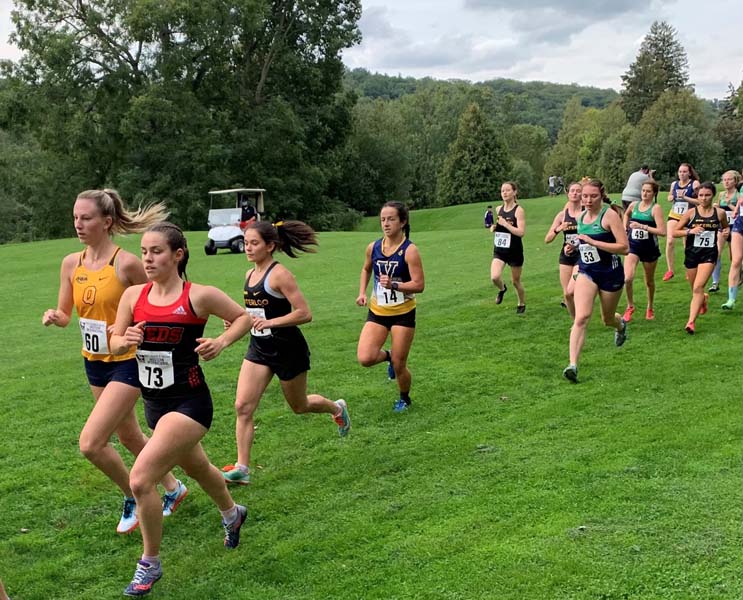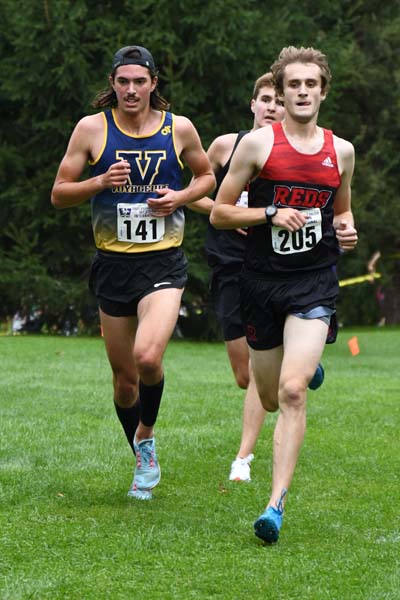 Laurentian University XC athlete Angela Mozzon (#14) and Keon Wallingford (#141) mid race at 2021 Western Invitational Cross-Country Race in London, ON – Sept 25,21
46 Annual Vigars Salter Western International Cross-Country Invitational
Team Results
Women
1. Guelph – 51 points
2. Western – 72 points
3. McMaster – 76 points
4. Laval – 77 points
5. Queens – 130 points
6. Toronto – 157 points
7. Windsor – 195 points
8. Waterloo – 214 points
9. Laurier – 346 points
10. Nipissing – 356 points
11. Laurentian – 390 points
Men
1. Guelph – 33 points
2. Laval – 37 points
3. McMaster – 11 points
4. Queens – 120 points
5. Western – 122 points
6. Toronto – 133 points
7. New Brunswick - 205
8. Windsor – 295 points
9. Laurier – 307 points
10. Brock – 315 points
11. Waterloo – 336 points
12. Laurentian – 347 points
13. Nipissing – 425 points
Darren Jermyn
Head Coach, Cross-Country Running and Indoor Track & Field
Laurentian University
www.laurentianxctrack.com
Facebook: https://www.facebook.com/groups/laurentianxctrack/
Twitter: https://twitter.com/@luxctrack
Instagram: https://www.instagram.com/laurentianxctrack/
For information call me.
Vincent Perdue
vtperdue@cyberbeach.net
Proud sponsor of the Sudbury Rocks!!! Race-Run-Walk for the Health of it
HOME | ABOUT US | CONTACT | ARCHIVES | CLUBS | EVENTS | PHOTOS | RACE RESULTS | LINKS | DISCUSSION