| | | |
| --- | --- | --- |
| | | |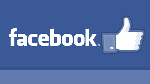 Hello Everyone, July 22, 2021
In this Issue:
Ontario runner shatters Bruce Trail FKT
A cautionary note as sports ramp up quickly
The pride of Ross Proudfoot - and a legacy like few others
Photos This Week
Upcoming Events: August 7 Sudbury Camino, August 8 Bush Pig Open, August 14-15 Conquer the Crater, August 22 SFC Crowley Lake Open Water Swim
Running Room Run Club Update:
Track North

Ontario runner shatters Bruce Trail FKT
Ten months after John Pockler set a new record on the 890 km route, Kip Arlidge of Sundridge, Ont. has lowered it again, by 14 hours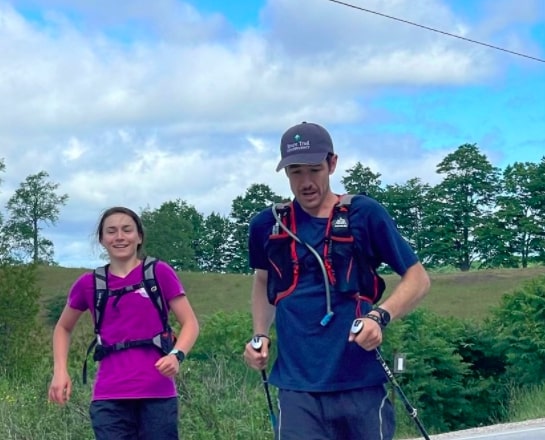 ---

Kip Arlidge, 28, of Sundridge, Ont. has taken an astonishing 14 hours off John Harrison Pockler's Bruce Trail FKT (fastest known time), set just last September at nine days, 17 hours. Arlidge completed the 890-km trail on June 27, running from Tobermory (on the tip of the Bruce Peninsula) to Queenston in the Niagara region, in nine days, three hours and 27 minutes.

Arlidge has raced ultras in Ontario such as the 2018 Limberlost Challenge (56 km distance) and the 2019 Haliburton Forest Trail Race (100 miler), both of which he won, but this was his first major multi-day project. Initially his goal was to go sub-9, but he soon realized that wasn't realistic, based on how much ground he needed to cover and how much abuse his legs could take. "I learned a lot and made a ton of mistakes," Arlidge told us in a phone interview. "I think sub-9 is possible, and I looking forward to supporting whoever is crazy enough to give this another try." He adds that he'd like to actively help anyone who wants to take a crack at running the trail. "I received a lot of help from the ultrarunning community and am looking forward to helping someone else set a new record."

He says his pacing was quite different from Pockler's, who started strong, then developed some knee issues and backed off the pace for a few days, then pushed hard through the final three days. "Mine was more of a gradual decline," says Arlidge. "At one point, around day 5, I had a close to a 24-hour lead, but then I faded a bit."
He says the only time he panicked was near the end, with only 60 km left. "I had hoped to push the last 100 miles without sleep, but I started cutting sleep one day too early. I tried to kick for the last two or three days, but my body just didn't have it. With about 60 km to go, I took an extra 90-minute sleep, woke up and was completely seized and could barely get up. For about half an hour I was working as hard as I could to just walk at all. That came and went, and I loosened up a bit, so I maybe lost an hour or two over the last day."
Arlidge commented on the generosity of the other runners he met along the way, in particular Steve Kenny of Owen Sound, Ont., who was trying for the FKT himself, at the same time, running from south to north. They crossed paths on Kenny's sixth day and Arlidge's third. "We got a lot of support from his crew, who were equally willing to help me out," says Arlidge. "We were both waiting for COVID restrictions to lift, and it was really cool that we bumped into each other." Kenny had fallen off the pace by the time he ran into Arlidge, but he did finish the route, in 12 days and change.
Arlidge explains that the northern parts of the trail on the Bruce Peninsula are technical, hilly and rocky, which is why most people want to do them at the beginning, when their legs are fresh. "It's also the most scenic, in my opinion, so I wanted to cover it at the beginning, when I was well rested and could appreciate it more," he adds.

The distance is equivalent to about 21 marathons. To do it that quickly means covering around two and a half marathons every day, for nine days in a row – sometimes running, but mostly hiking, and sleeping only a few hours at a time, or less, depending on the clock.
Arlidge says he didn't train much differently than he would for a 50-miler or a 100-miler. "I just tried to put in lots of volume," he says. "I would have liked to do more long, slow work, but it wasn't time-efficient." He did, however, taper more than he usually would, backing off close to a month before the start of the run, because he was dealing with some glute strain issues and wanted to go into the project injury-free. "The whole thing was about getting through it without blowing up," he says, "so I got more rest and did more preventative exercises than I would before than a typical race."

The Bruce Trail is Canada's oldest long distance hiking trail, dating back to the early 1960s. The route mostly follows the edge of the Niagara Escarpment from Queenston to Tobermory and features a variety of terrain, from rocky, hilly singletrack to gentle paths through forest and farm fields, as well as some gravel and paved roads. While some sections are owned by the Bruce Trail Conservancy or by local conservation authorities, much of the route is on private property and depends on the goodwill of the landowners.
Arlidge emphasized that his success was entirely dependent on his support crew, and on how good they were to him – in particular, Eric MacPherson and Maddy McDonald, one of whom was running or hiking with him throughout most of the route.
For more on the Bruce Trail FKT, go to fastestknowntime.com.
A cautionary note as sports ramp up quickly
Randy Pascal
2021-07-17
---

Thousands of young athletic Sudburians are chomping at the bit to reintegrate themselves into the training regimen of their specific sport or sports.
Kim Brouzes fully understands that. It's a feeling that is all too natural.
Still, in spite of the fact that it's not the message that athletes, coaches and parents would like to hear, the owner/operator of Active Therapy Plus is sounding a cautionary note.
"As parents, as a sports community, we need to slow the season down a little bit," said Brouzes. "Instead of throwing them into the same practice that you might have planned in the summer of 2020, maybe take it a bit slower."
As much as Brouzes works on a daily basis with injured athletes, she would just as soon ensure that the malaises that can be avoided are avoided.
"Our job is to develop these kids through all stages of their growth and development," she suggested, alluding to an all-around concerted effort that involves all those who work with the training of young athletes.
"The biggest factor to keep in mind is that it's been 16 months since these athletes last competed. Kids change a lot in 16 months. They are different humans, different people."
And while she absolutely recognizes that many who compete beyond a purely recreational level have remained busy, morphing workouts into whatever could realistically and feasibly be done, Brouzes also knows that there is a leap to be made when turning the switch to game mode - and even ultra-intense practices.
"The things that you can do in your driveway or your basement or your garage are very different than what you can do in an organized activity," she said. "Take ten minutes for each athlete, look at them, talk to them."
"Coaches need to re-introduce themselves to these kids, take a physiological profile, a quick scan of how they have changed - just get to know them again."
"If we try and throw these kids into the season as though we hadn't missed a beat, these kids are going to get hurt."
Though some of that might be unavoidable, Brouzes does have a few other suggestions that she feels might keep young athletes away from her office.
"Make sure they are doing good warm ups, that they are stretching enough," she said. "Their hip flexors might be tight right now, their backs and necks might be sore. Throwing them back into a full practice is risky."
"It's just to keep in mind to slow things down and train their bodies again," Brouzes added. "Their muscle memory will be quite quick. This has never been done before where you develop, develop, develop, stop in your tracks - and then start again a year later."
While the situation itself might be somewhat unique, the inherent issues at the heart of the problem are certainly not new.
"The fact is that 80% of all injuries in sport are simply trying to go too hard, too fast," said Brouzes. "We can't prevent all injuries, but we can use a little bit of education, just being mindful about what their bodies are going through."
The pride of Ross Proudfoot - and a legacy like few others
Randy Pascal
2021-07-21
---
Ross Proudfoot 2010 (image by Dick Moss)

Ross Proudfoot will surely go down as one of the greatest distance runners that Sudbury has ever produced.

Along with the likes of Ray Paulins and a few others, and keeping in mind that acclaimed marathoner Ron Wallingford moved to Sudbury after much of his competitive running was done, Proudfoot's place among an elite handful of locals is unquestioned.

Unfortunately, given the very nature of the sport, questions of some sort always persist.

"That's one of the biggest detriments to running – there are just so many what ifs," Proudfoot acknowledged recently, now a few years removed from a string of injuries that derailed his quite legitimate Olympic berth bid.

First garnering attention as a top-end elementary runner at Jessie Hamilton Public School, the now 29 year-old graduate of Guelph University did not rush his way to prominence, in spite of the fact that he was located smack dab in the middle of the cross-country / track and field factory that is Lo-Ellen Park Secondary School.

"In grade nine, even in grade ten, I didn't know if I even wanted to join the cross-country team, because fall was kind of hockey season," he said. "I think for everybody who runs, it takes a while to really get into it. It's a pretty head strong committed sport."

A pair of fifth place finishes in the midget boys' 1500m/3000m OFSAA tandem clearly served notice of some latent potential. Proudfoot might not yet have been sold, but the likes of Darren Jermyn, Dick Moss and Colin Ward certainly were.

"Grade 10, for me, was kind of still that time where I wanted to embrace all of the sports that high-school has to offer," suggested the young man who would garner no less than 19 CIS / U Sports medals (ten team, nine individual) over the course of his five year career as a Gryphon.

"Track North did a really good job of easing me into it."

"By the end of grade 12, medalling at OFSAA, I was starting to rise in the field and came in (to university) really aggressively that year. If it had been just me doing it, there's no way I would have been putting in the work that some of the people down south were doing."
"That last year of high school kind of vaulted me right in as one of the top competitors at junior nationals the next year."
To this day, one of his favourite memories remains with the Western Invitational in his freshman year, pretty much the very first OUA race in which he competed. "There were guys coming up from the States who could run a 29 flat (for 10 km), and I had never even done a 10km before," said Proudfoot.
"I had maybe five weeks of training at Guelph coming off a pretty good summer track season. Everyone told me to relax and stay in the middle of the pack – but I was feeling good and I kept feeling good." The messaging, from the coaches, was suddenly subject to a mid-race 180. Time to relax would have to come later.
"All of the coaches who were telling me that the race really didn't matter were suddenly really yelling at me," said Proudfoot. A come from behind first place finish would be one of far too many to count over the years, his dominance reaching an absolute crescendo during his final year at Guelph (2014-2015).
In an era that is noted as among the deepest that Canadian men's university distance running has ever witnessed, the Sudbury native posted a completely undefeated campaign on the track.
Claiming gold at the CIS cross-country championships in November (2014) in St John's, Proudfoot would double down at the national indoor finals, winning the 1500m and 3000m and being named as the Canadian University Male Athlete of the Year – across all sports.
"If you look at it, it seems like those were the golden years, but really, those were the years where my body kept it together in spite of the kind of training that I was putting up," suggested the two-time national open men's cross country champ (2015/2016). "We had an ultra competitive group, everybody would work super hard."
No surprise that this would lead to his most aggressive shot at the Olympics, but also a period when holding said body together would become increasingly more challenging. "You really have to kind of monitor how hard you are going every day," he said. "Mileage is one thing, but a lot of it comes down to what kind of stress you are imposing on your body, how hard you are going."
"I like to be competitive in every race."
For Ross Proudfoot, even on a global scale, these words rang especially true.
In 2013, he would reach the 1500m final at the World University Games in Russia. In the summer of 2015, Proudfoot would record a fifth place finish in the 5000m final of the Summer Universiade (FISU Games) in Gwangju (South Korea), running in near forty degree heat.
Just five days later, flying from Asia to Europe, he established a personal best time of 13:29.32 at the same distance in Belgium, less than five seconds off the 2016 Rio Olympic standard. "I know I had the talent to be an Olympic team member – but injuries really took their toll in the last three years."
None more so than a nasty battle with sciatica, the beginning of the end, if you will. "I have so much respect for those who make the long haul to the Olympics," Proudfoot stressed. "But you have to look at the opportunity cost in life."
Armed with an undergraduate degree in Human Kinetics, the Toronto resident who has spent the past four years with GlaxoSmithKline has morphed in quite nicely some of the work accomplished through his masters in Human Health & Nutritional Science.
"I'm really liking the commercial business side of science, strategic planning and things like that," he said. "More of a strategic role is where I see myself."
During the pandemic, Proudfoot was among a group of former Track North athletes who lent their wisdom, on-line, to those still pounding their way through the mileage. Though there is little way to avoid the mind flowing to the valleys of alternate realities based on altered training programs, the soon-to-be-married ultra proud northerner is moving on, confident he did the best he could with the knowledge at his disposal at the time.
"You have to try and figure out what works for your own body," Proudfoot explained. "You have to kind of judge your own taper when it comes to in-season races and stuff like that. I think the biggest mistake runners make is pushing through, not reading that stuff correctly."
With an Olympic berth as the ultimate goal, that is hardly the easiest read to make – even for one of the greatest university distance runners ever.
Photos This Week
July 14 Finlandia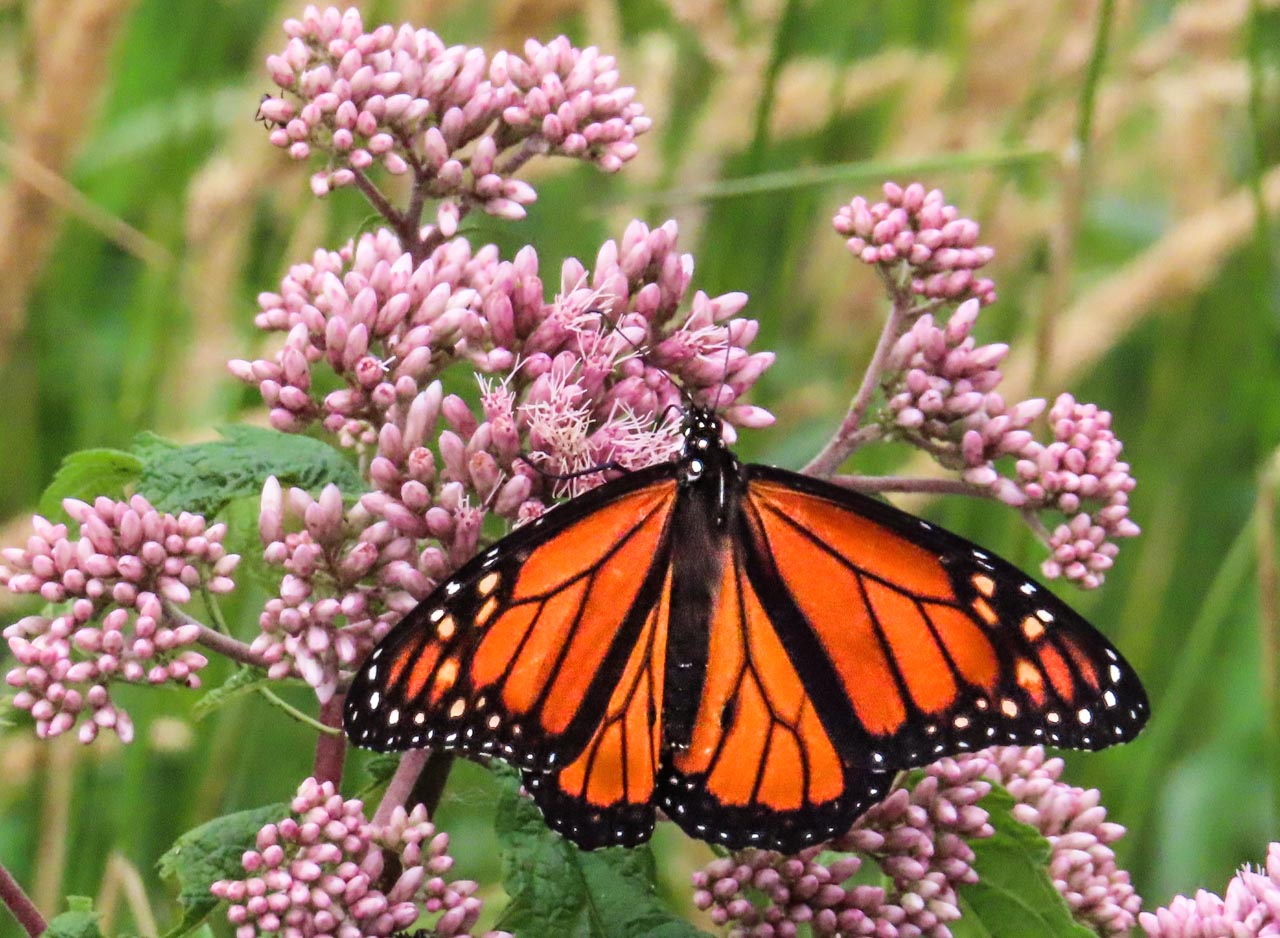 July 14 Finlandia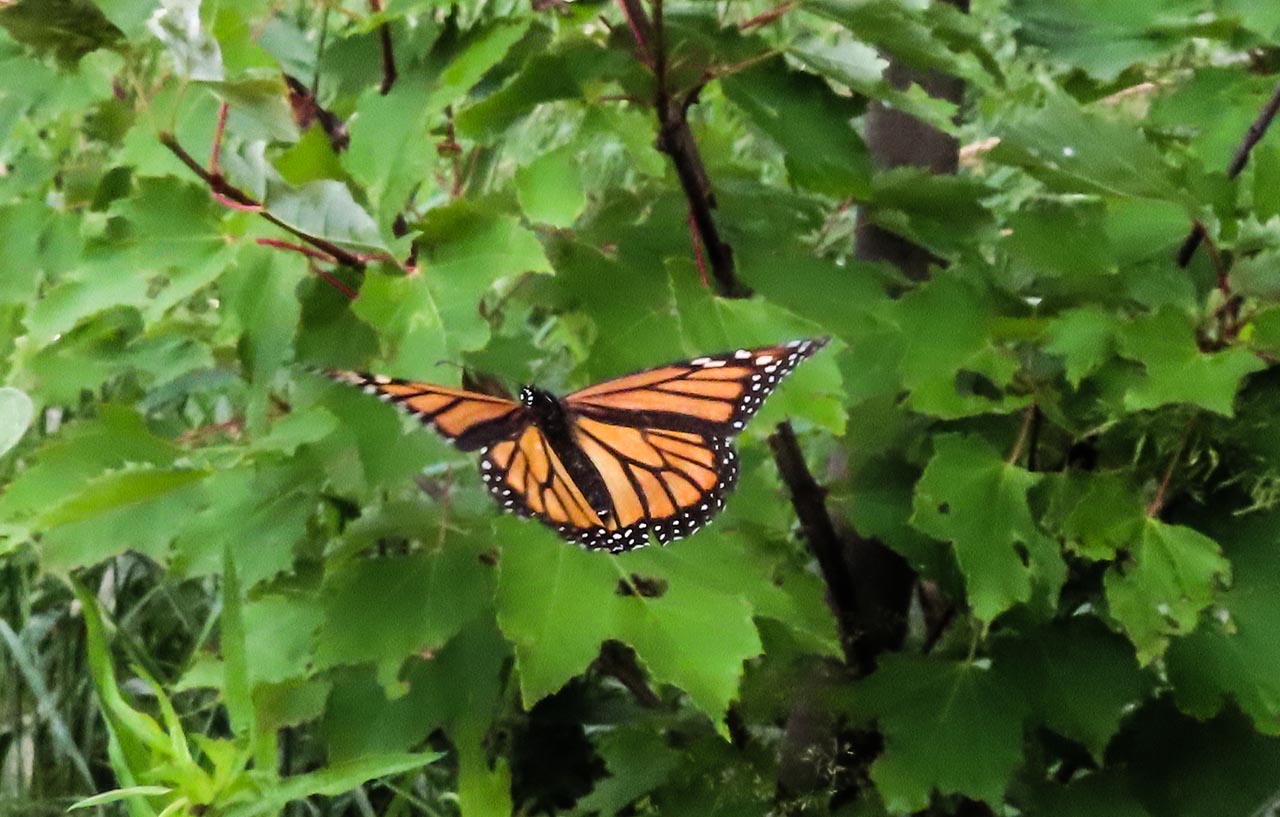 July 15 Finlandia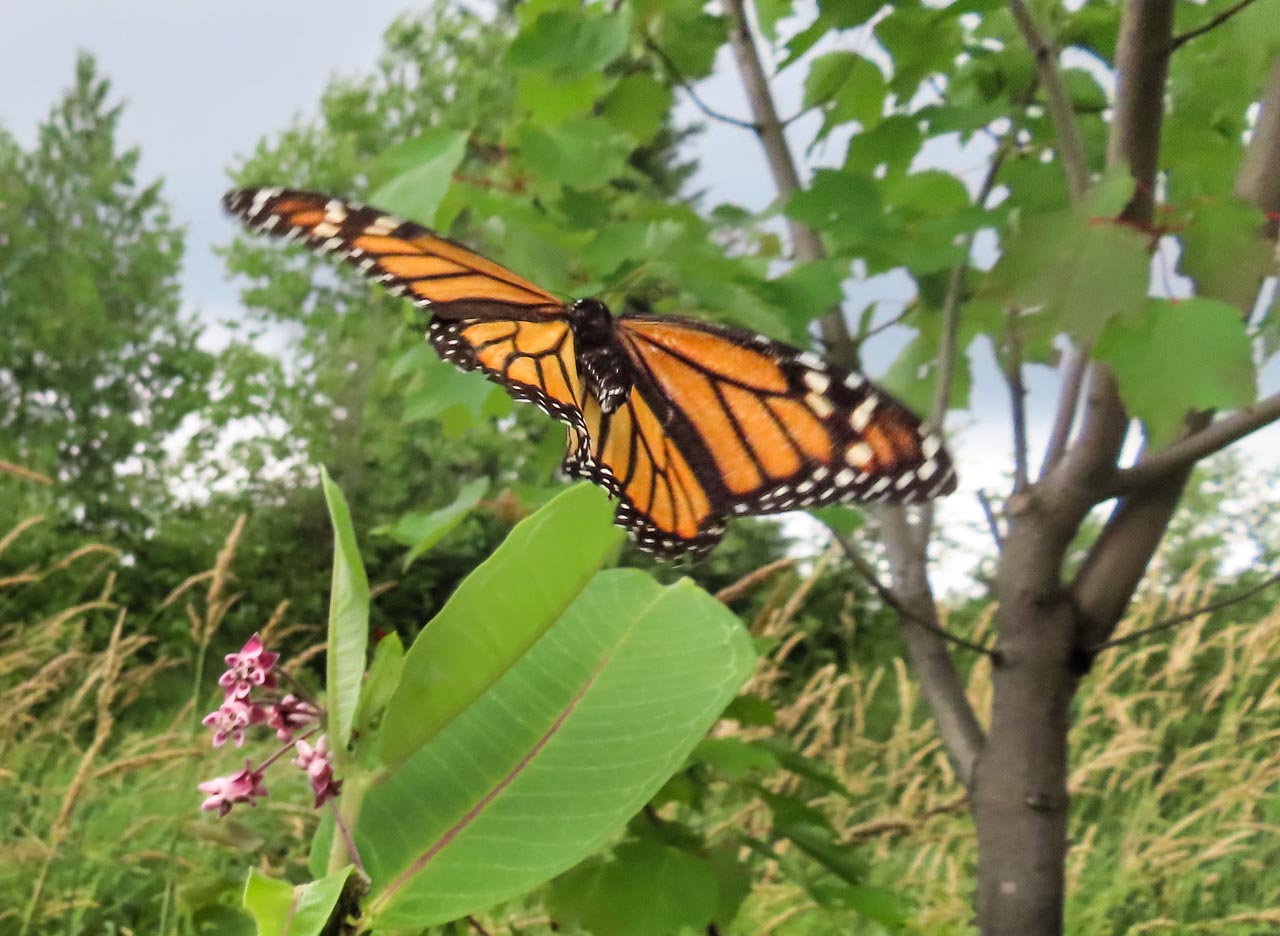 July 15 Finlandia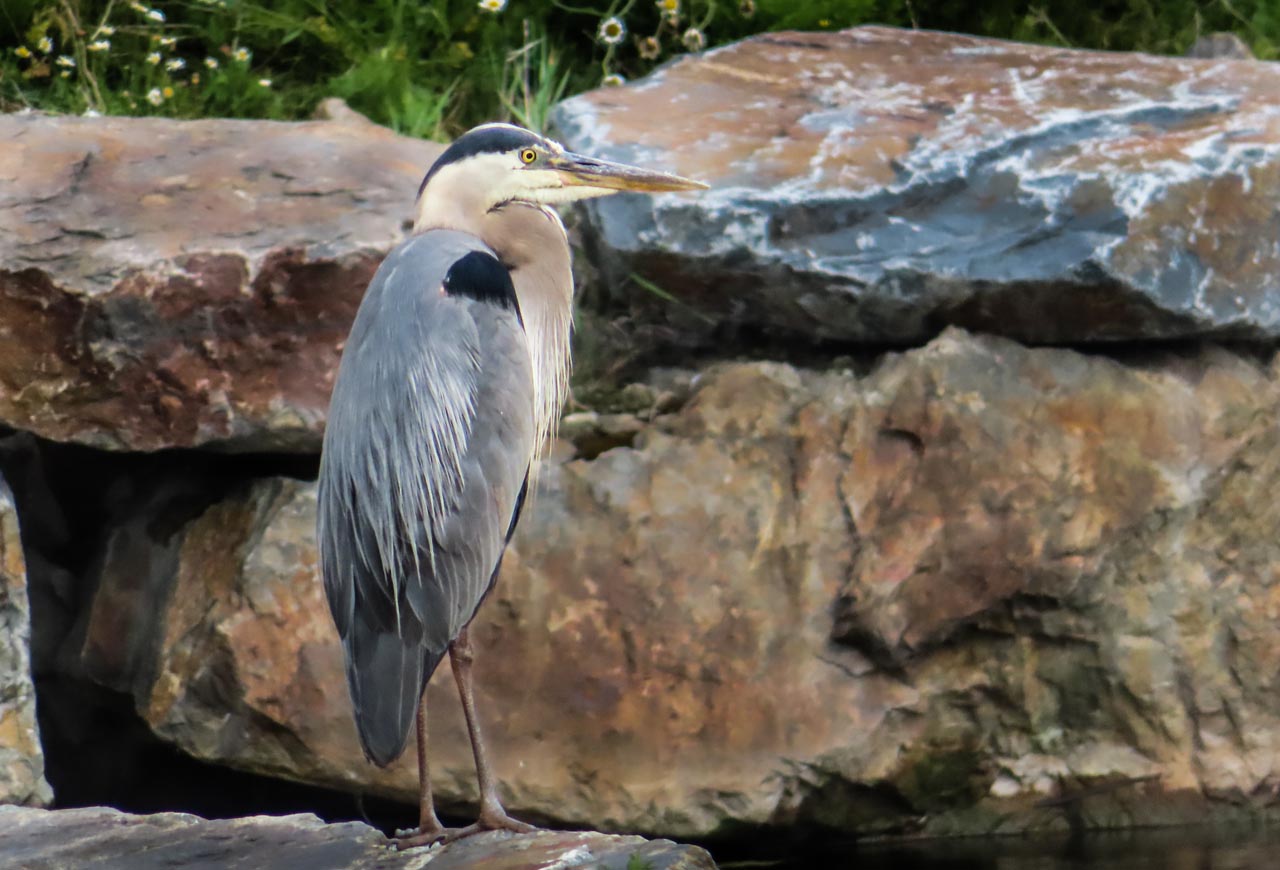 July 15 Finlandia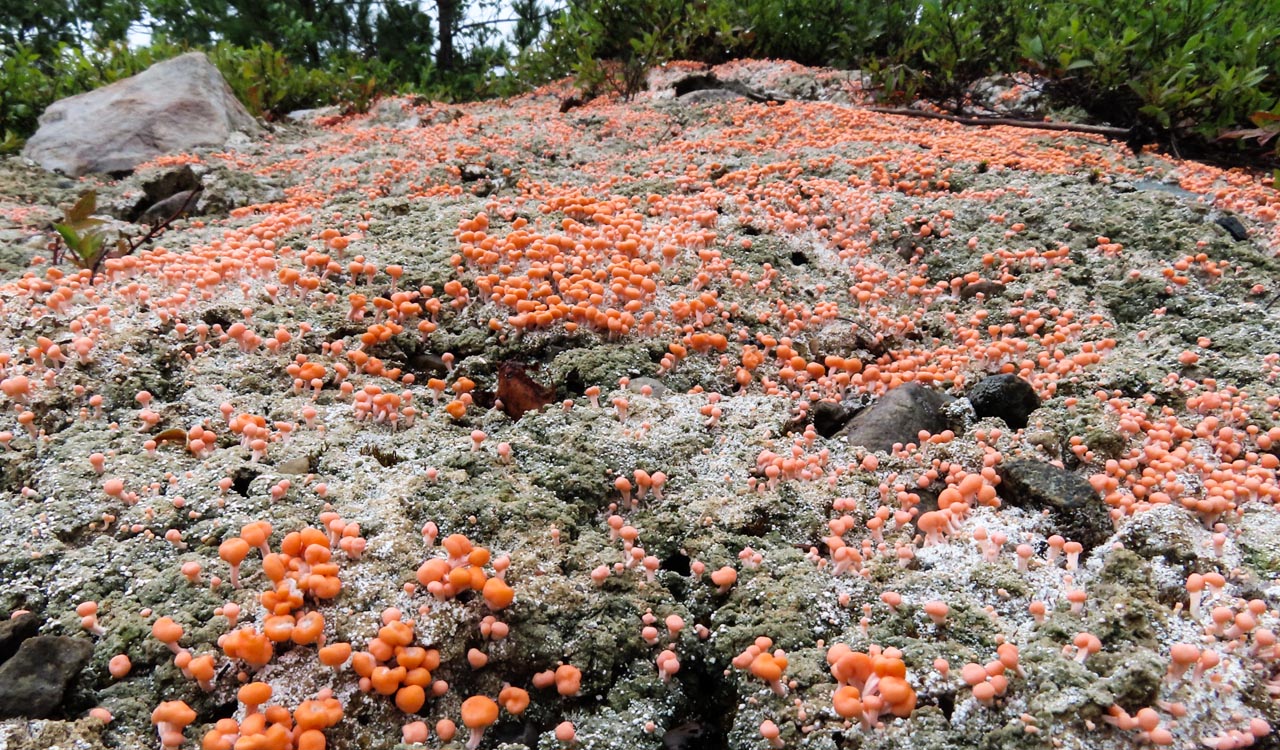 July 15 Off Mt. Ramey Mt. Path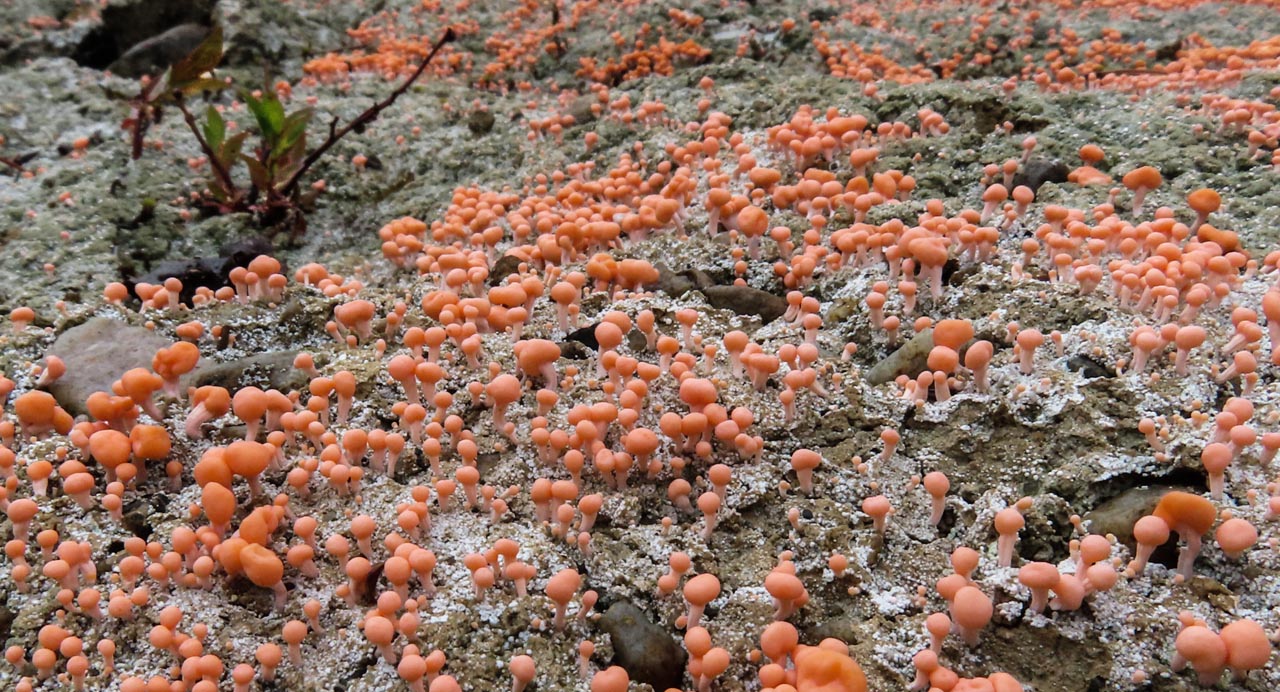 July 15 Off Mt.Ramsey Path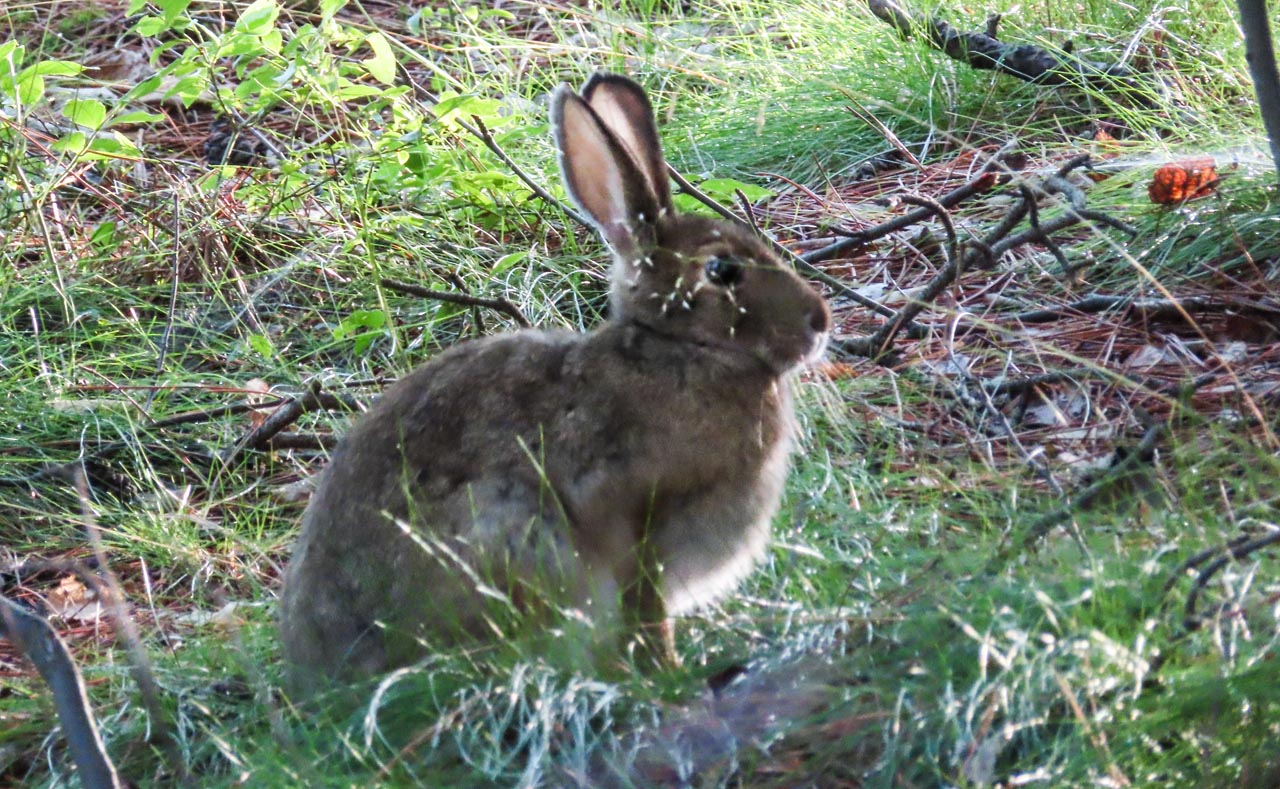 July 16 Bennett Lake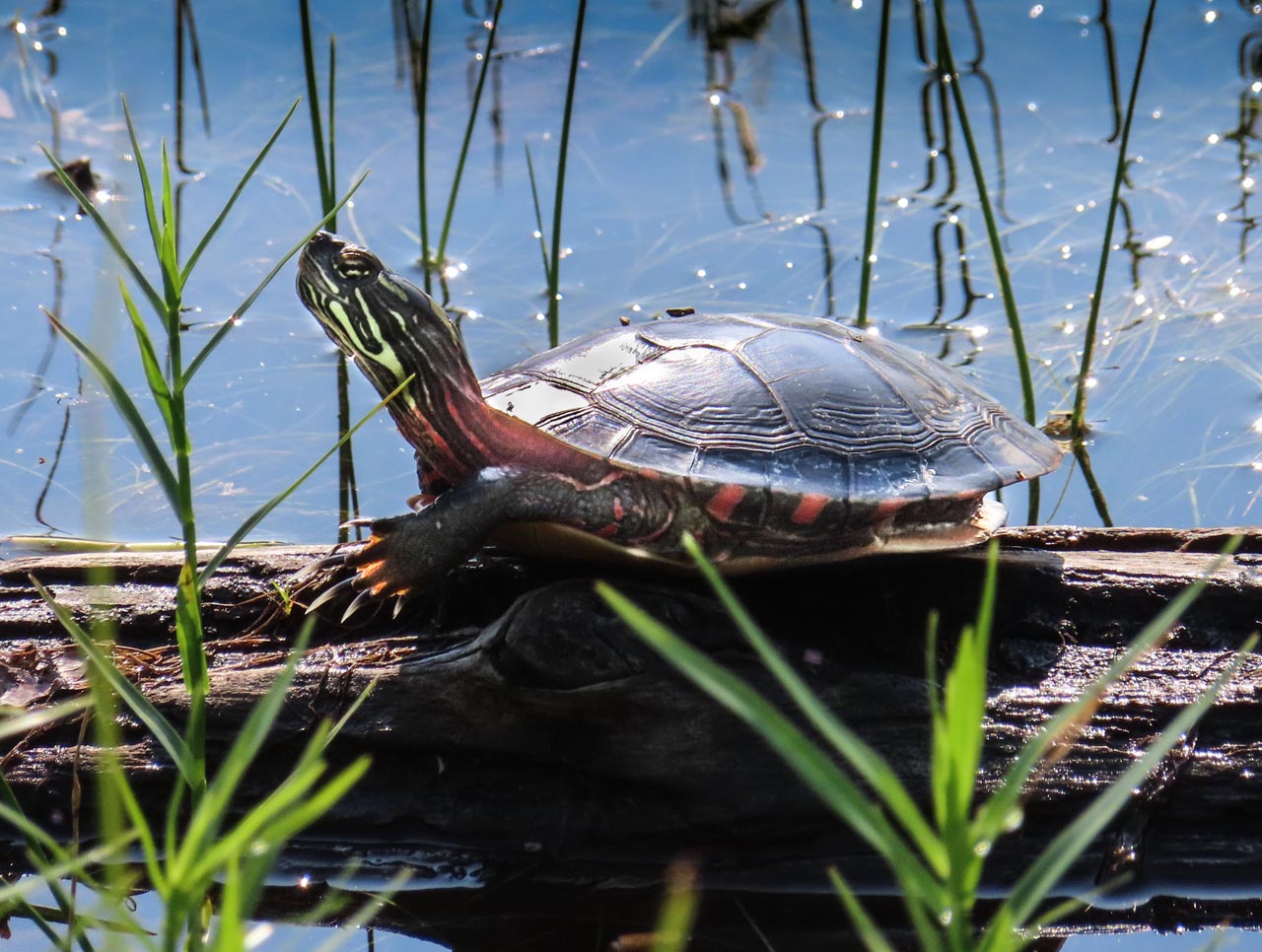 July 16 Bennett Lake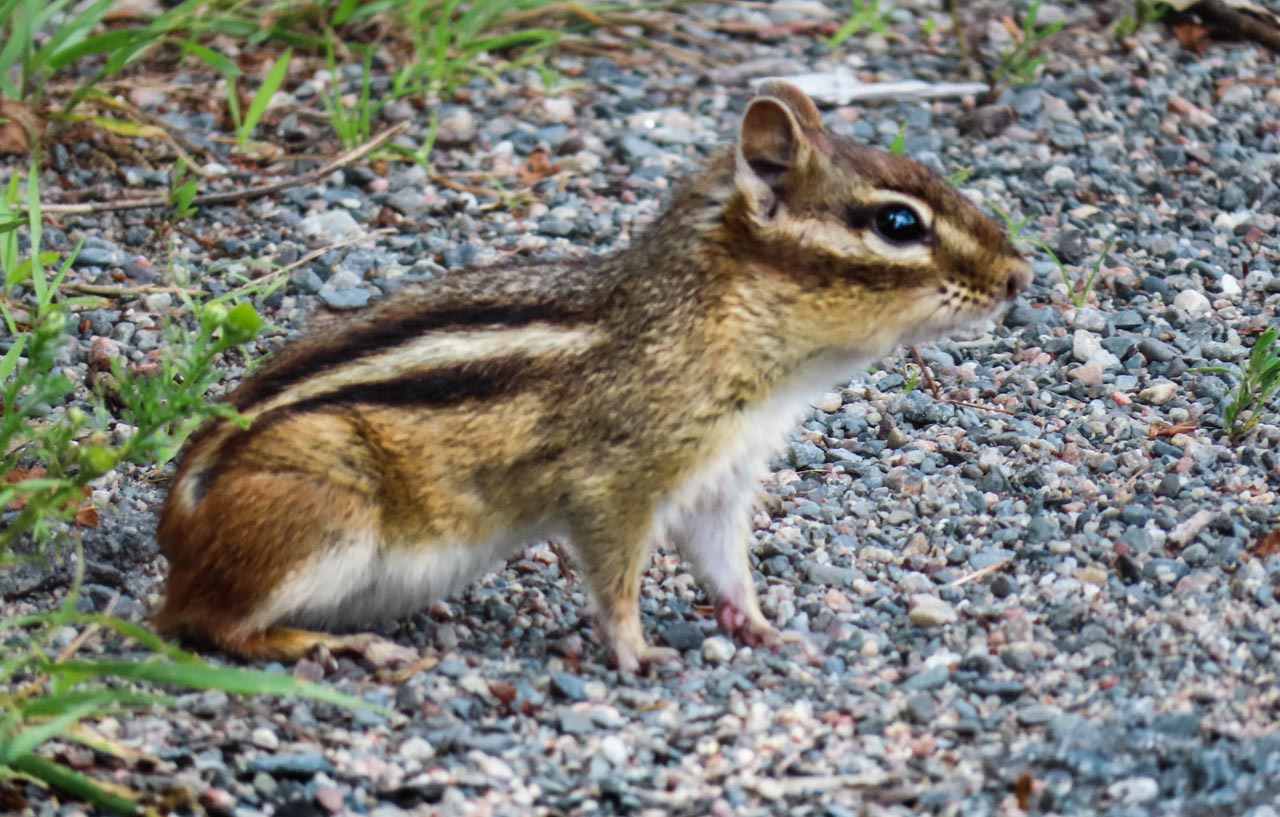 July 16 Second Ave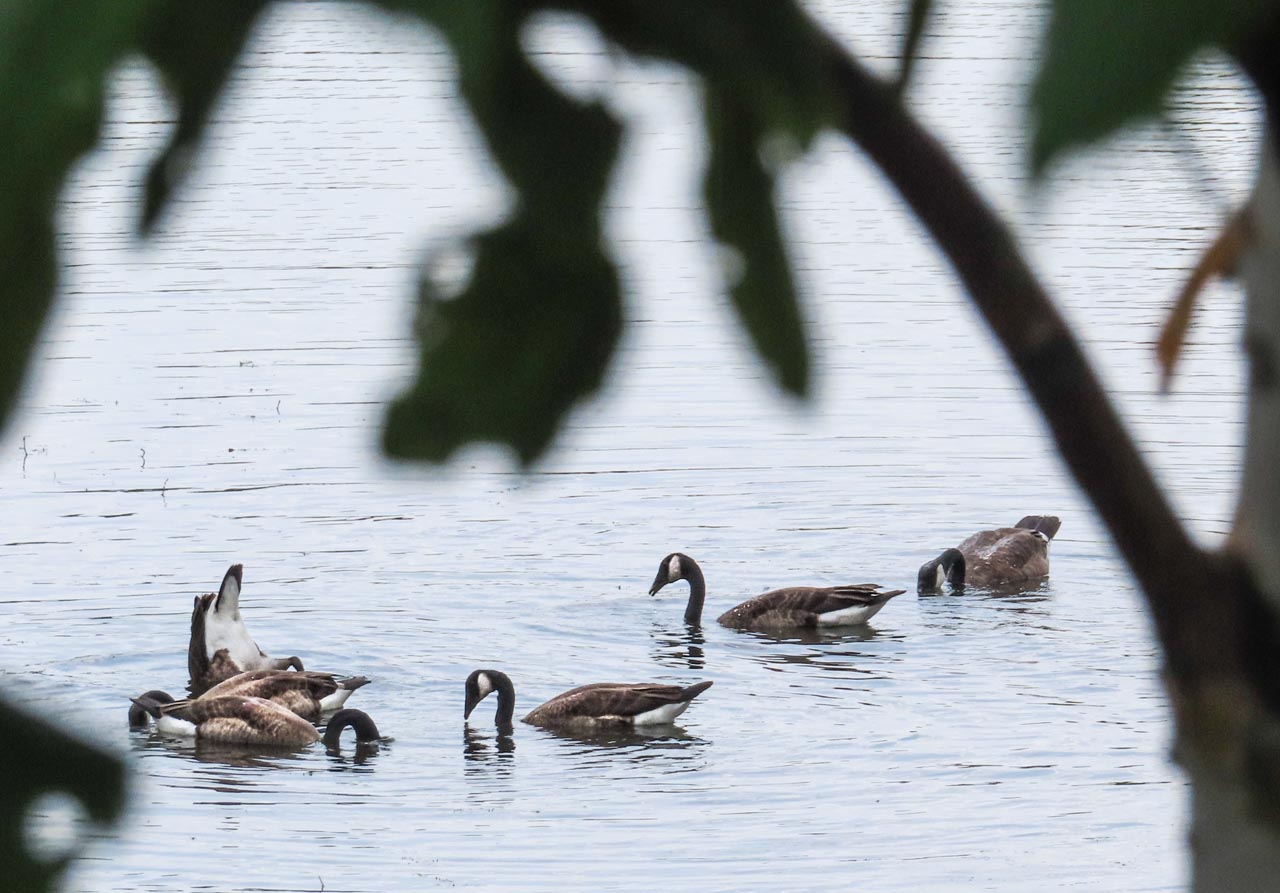 July 16 Finlandia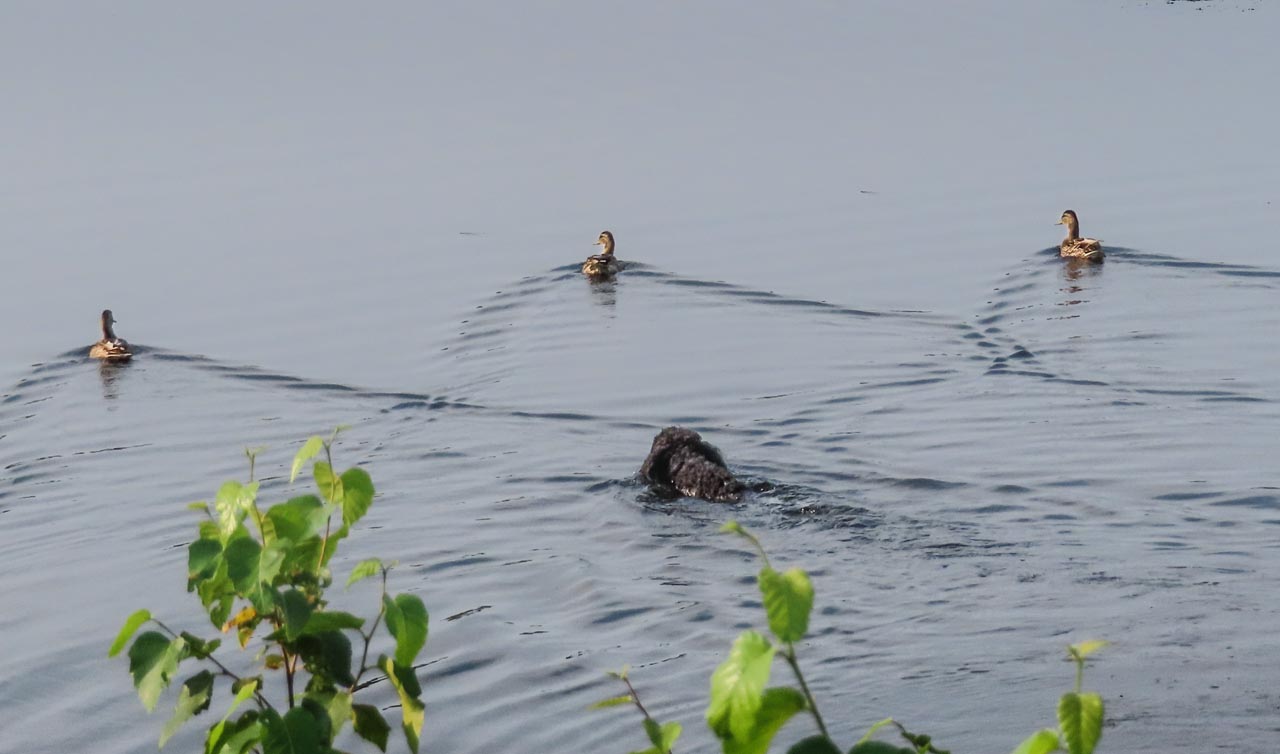 July 17 Laurentian Lake loop (dog loses race)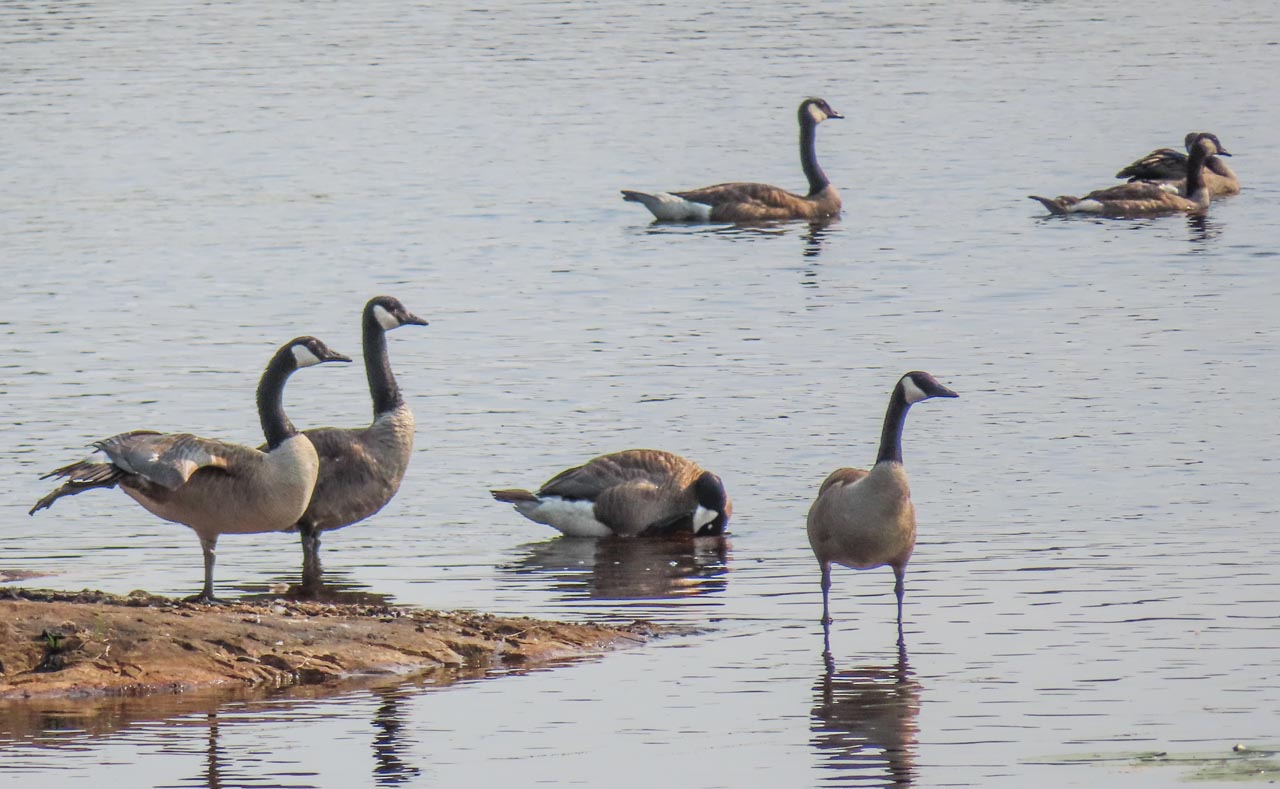 July 17 Laurentian Lake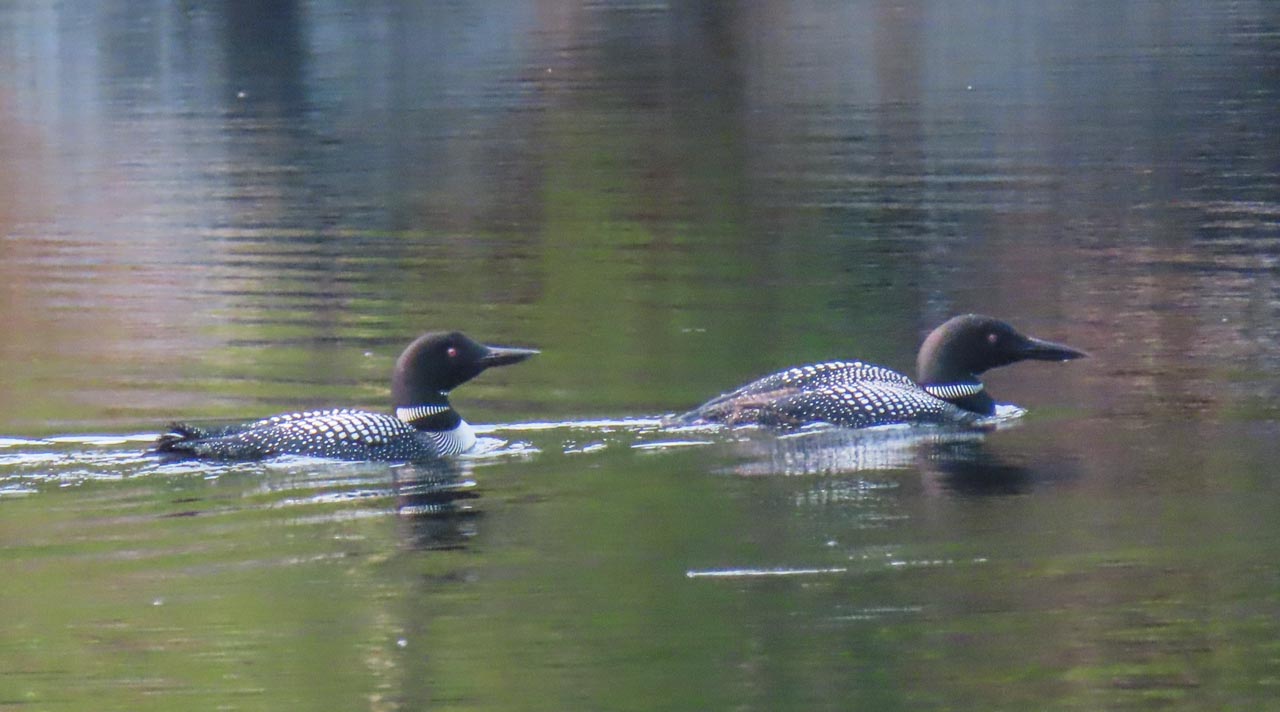 July 18 Crowley Lake Loons
Upcoming Local Events
August 7
Sudbury Camino 2021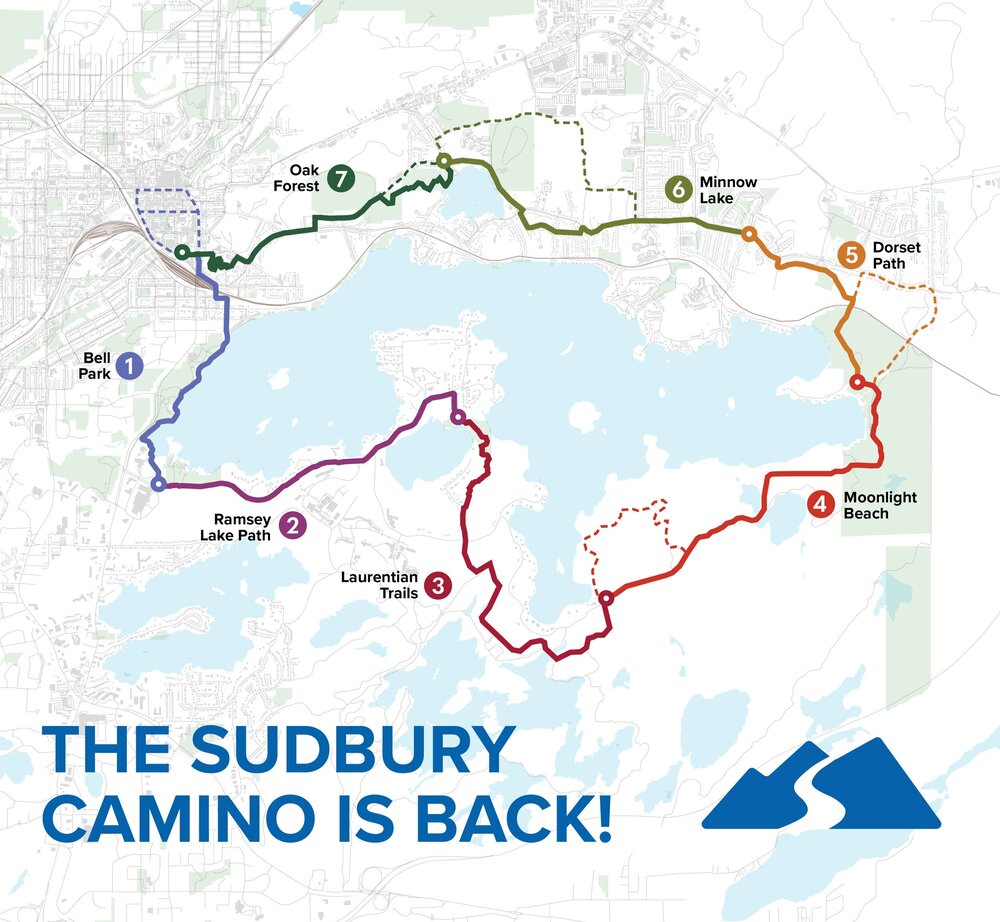 The Challenge

Inspired by the famous El Camino de Santiago pilgrimage routes, the Sudbury Camino is a free event that offers a unique Camino-like experience as you discover portions of The Great Trail (Trans Canada Trail) and Rainbow Route Association trail network in the Greater City of Sudbury. This on-foot journey invites you to challenge yourself and explore our community and its breathtaking natural surroundings on-foot. This year's journey is the Tour de Ramsey Loop highlighting the lakes and lookout points. The challenge is made to be tailored so that you can create the kind of experience you are looking for with various off shoot loops offering unique experiences!
COVID-19 RESPONSE: This year's Camino will take place on August 7th as a socially-distanced, self-guided hike. The Rainbow Routes Association will continue to work within the provincial guidelines and restrictions for The 2021 Sudbury Camino. Please continue to visit our site for updates.

https://www.rainbowroutes.com/2021-sudbury-camino



August 8, 2021


The 3rd Bush Pig Open Race in 2021 is Sunday Aug 8th.
Come out and challenge yourself on the single tracks at Walden.
The Outside Store is sponsoring the race series again this year.
August 14 -15, 2021

XTERRA Conquer the Crater
Kivi Park

August 22, 2021
AUG 22
2nd AnnualS.F.C Crowley Crawl Open Water Swim
Hosted by Neil Phipps and Sudbury Fitness Challenge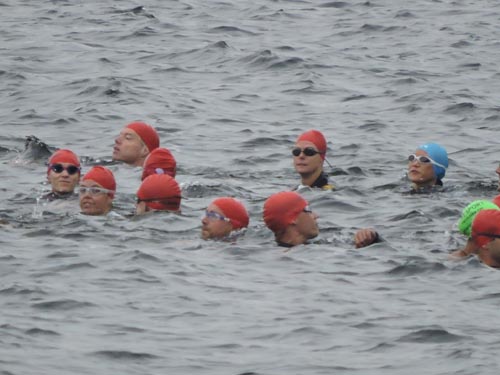 Welcome to this year's Sudbury Fitness Challenge swim event. There will be two distances available again this year 1500m and 500m. The 1500m will have a points multiplier of 1000pts and the 500m will be 500pts points.

See our page at https://sudburyrocks.ca/.../Sudbury%20Fitness%20Challenge... for more details on how the point scoring works for the series.
Applicable social distancing guidelines will be in effect for this event. As such, registration will be limited to 60 participants this year so don't wait to sign up! You don't even have to declare your distance until race day.

The race will be an interval start format. There will be 2 waves of 30 swimmers, with a swimmer starting every 60 seconds within the waves. The waves will start 90 minutes apart. Due to a huge increase in the popularity of Crowley Lake we have to start things earlier this year. Wave 1 starts at 8:30am and Wave 2 starts at 10:00am.

The signup.com registration page will be up and running by the end of this week so that you will be able to select your start time slot and register. A link will be posted here as soon as it is active. Declare your distance on race day when you check in.

Entry Fee: $20 per person for either distance. You will able to e-transfer payment to Beatonclassic@hotmail.ca or pay with cash on site.(Exact change is appreciated) Includes: Marked, insured, lifeguard supported race course, results, Custom S.F.C. Silicone swim cap, re-purposed Technical T-shirt(previous year Beaton shirts:-) )
Wetsuits will not be allowed unless the lake temperature plunges to an unsafe temperature. Floatie bags are allowed and encouraged. There will be a minimum of 5 spotter boats in the water and swimmers will rarely be more than 100m from shore. Water shoes are recommended for before/after as the beach is a bit rocky.
Please contact us at Beatonclassic@hotmail.ca if you have any questions.
| | |
| --- | --- |
| | |
---
Store News

Good afternoon Sudbury Runners and Walkers,

We have FREE run club Wednesday nights at 6pm and Sunday mornings at 8:30am.

---

Cancelled until Further Notice
| | |
| --- | --- |
| | Track North News - by Dick Moss |
Dick Moss, Head Coach
Laurentian XC/Track Team
c/o Coach Moss <pedigest@cyberbeach.net>
Web: http://laurentianxctrack.com
Facebook: https://www.facebook.com/groups/laurentianxctrack/
Twitter: https://twitter.com/@luxctrack
Instagram: https://www.instagram.com/laurentianxctrack/
For information call me.
Vincent Perdue
vtperdue@cyberbeach.net
Proud sponsor of the Sudbury Rocks!!! Race-Run-Walk for the Health of it
HOME | ABOUT US | CONTACT | ARCHIVES | CLUBS | EVENTS | PHOTOS | RACE RESULTS | LINKS | DISCUSSION