New for 2023 Santa Shuffle is Back
****THIS SATURDAY****
in a new location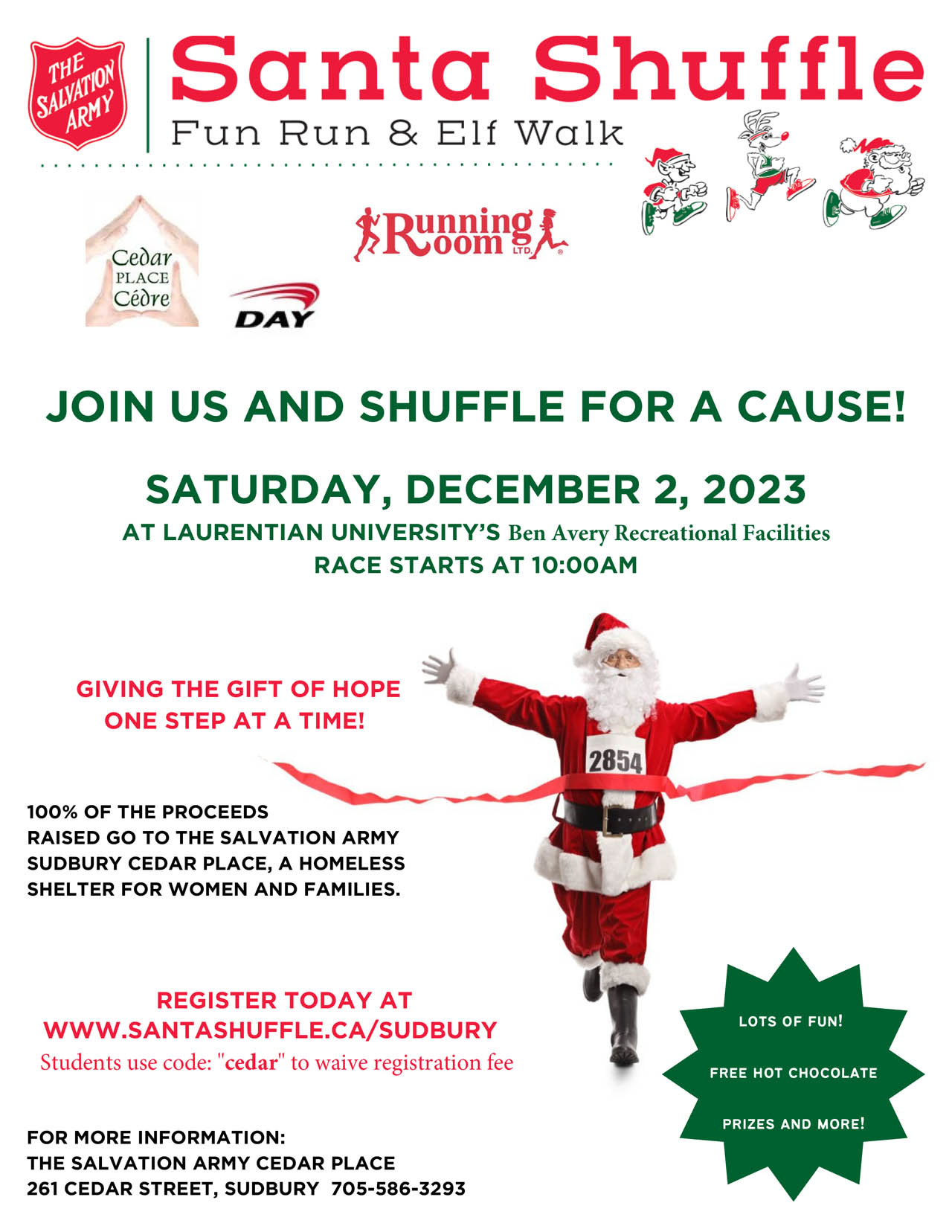 https://www.events.runningroom.com/site/18006/santa-shuffle-2023-sudbury/
Saturday, December 02, 2023
The Santa Shuffle has returned to Sudbury, bringing with it passionate individuals from
across our community who support The Salvation Army's Sudbury Cedar Place. The
shelter gives HOPE to women, children and families who need a place to call "HOME."
Individuals, co-workers, family members, friends are signing up to for the 1K or 5K Elf Walk.
____________________________________
Trophies for 5km Top 3 Females and Males
Everyone gets a loot bag, shirt and a finishers medal
Prizes
- Best dressed Elf
- Best dressed Santa
- Best Workplace Christmas Costume Ensemble
- Person who raised the most money
- Group who raised the most money
Family who raised the most money
___________________________________________

1. How to Register: Go to Running Room Online Event Registration
2. Choose your event: The 5 K run or 1 K Elf Walk and your shirt size
3. Pay your registration fee:
4. Find sponsors: Sponsors can donate online under your name/group at Running Room
Online Event Registration
5. Pick up your Race Kit (free shirt and medal) SUDBURY RUNNING ROOM Cedar Pointe
Plaza 117-1984 Regent Street
Thursday, November 30 th from 11:00 A.M. TO 5:00 P.M.
Friday, December 1 st from 11:00 A.M. TO 5:00 P.M.
6. Race Location and Times
Gather at the Jeno Tihanyi Olympic Gold pool at Laurentian University
Race starts at 10:00am
The Salvation Army Sudbury Cedar Place Thanks YOU for helping US give HOPE to those in need.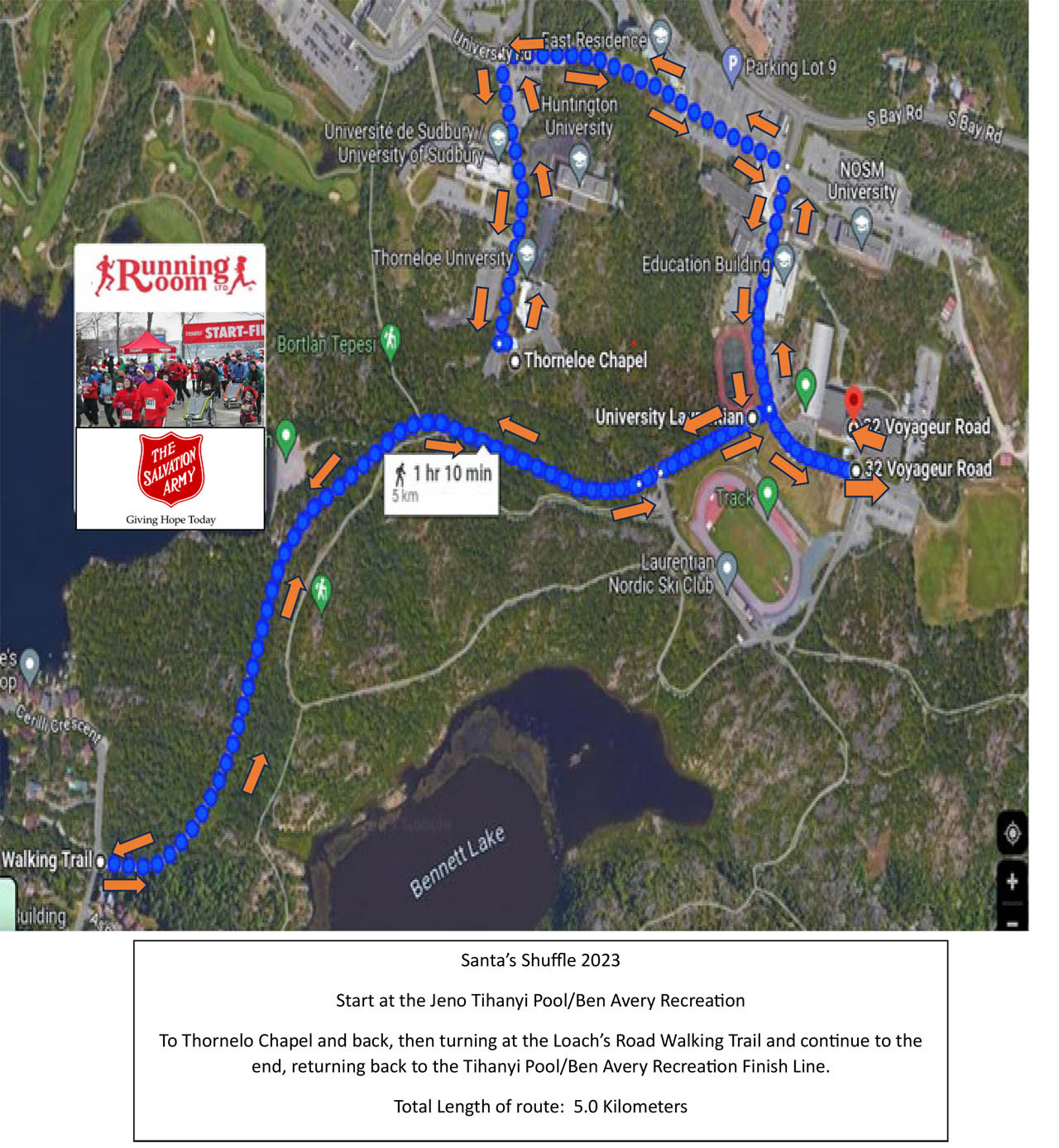 Final Map