The roads were filled with yellow tees this year for the 47th running of the Wiky Road Race 10k when 21 walkers and 63 runners headed out on the point to point course from Kaboni to Wiky.
Mild temperatures and favourable winds accompanied the participants along a scenic road course. Apples on trees, fall colours, beautifull pastures and an apreciative audience of dogs kept us entertained along the route.
On finishing, showers were made available at the arena across the street. The best was yet to come when all comers were treated to a BBQ consisting of sausages, burgers and salads. Nobody went hungry.
Congratulations to all and especially to Rocks !! members Neil Phipps and Sara McIltraith on their overall wins.
A big thank you to the organizers and volunteers who did an over the top job. This is a gem of an event and should be kept on your radar.
See you next year on the 3rd Sunday in October.
---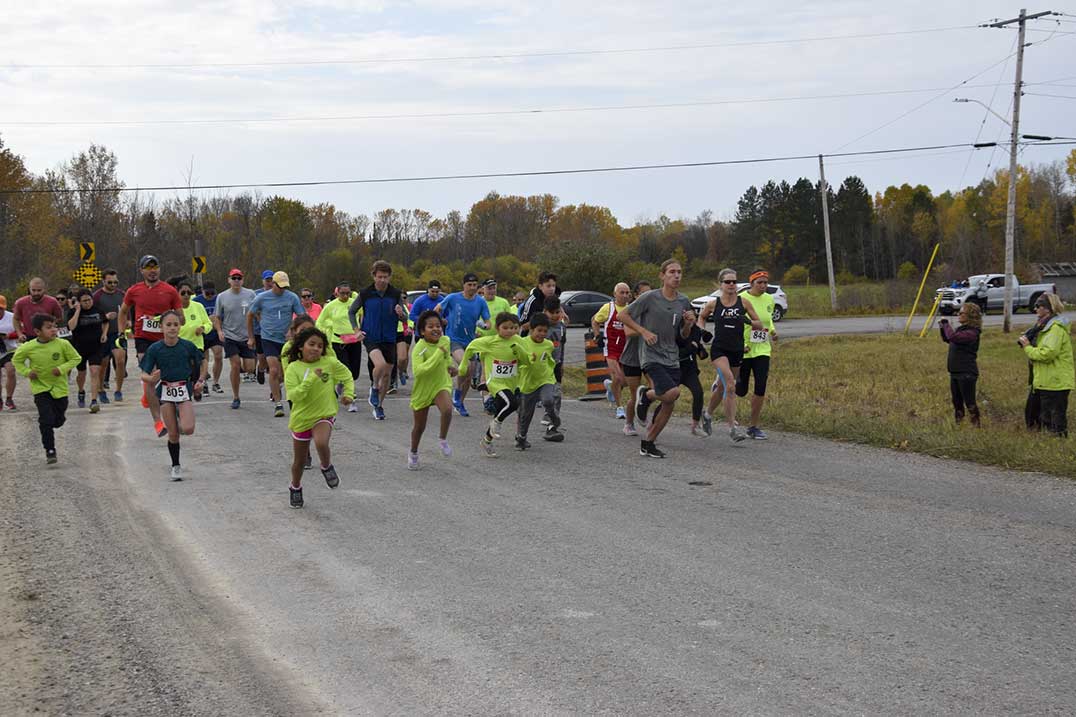 Wiikwemkoong 10K race numbers way up
By Michael Erskine -October 23, 2019
WIIKWEMKOONG – The 47th running of the Wiikwemkoong 10K Road Race this year enjoyed near perfect running weather that brought out 63 runners—nearly double last year's count held in some pretty dismal weather.
The top male runner and the winner of The Expositor trophy this year was Neil Phipps with a time of 38:01, followed in second by Aurel Fox with a time of 38:25 and then third place went to top female runner Sara Mellraith with a time of 41:02. Brent Walker came in fourth with a time of 41:23 with 12-year-old running sensation Lucia Salmaso rounding out the top five with a time of 42:12.
The top male high school runner was Julian Wemigwans, with a time of 45:25, and top female high school runner was Sierra Pangowish with a time of 45:40—both not that far off the top.
The top female 50+ was Laurie Beaudin 53:16 and top male 50+ runner was Brent Walker with a time of 41:23.
New categories for this year included the first child and second child nine and under to cross the finish line, those were Brayden Wabano (1:05:03) and Lily Beaudry (1:07:40) respectively; and first and second child 10 to 13 to cross the finish line, won this year by the amazing Lucia Salmaso (42:12) and Peyton Ominika (1:12:54). Lucia came in fifth overall.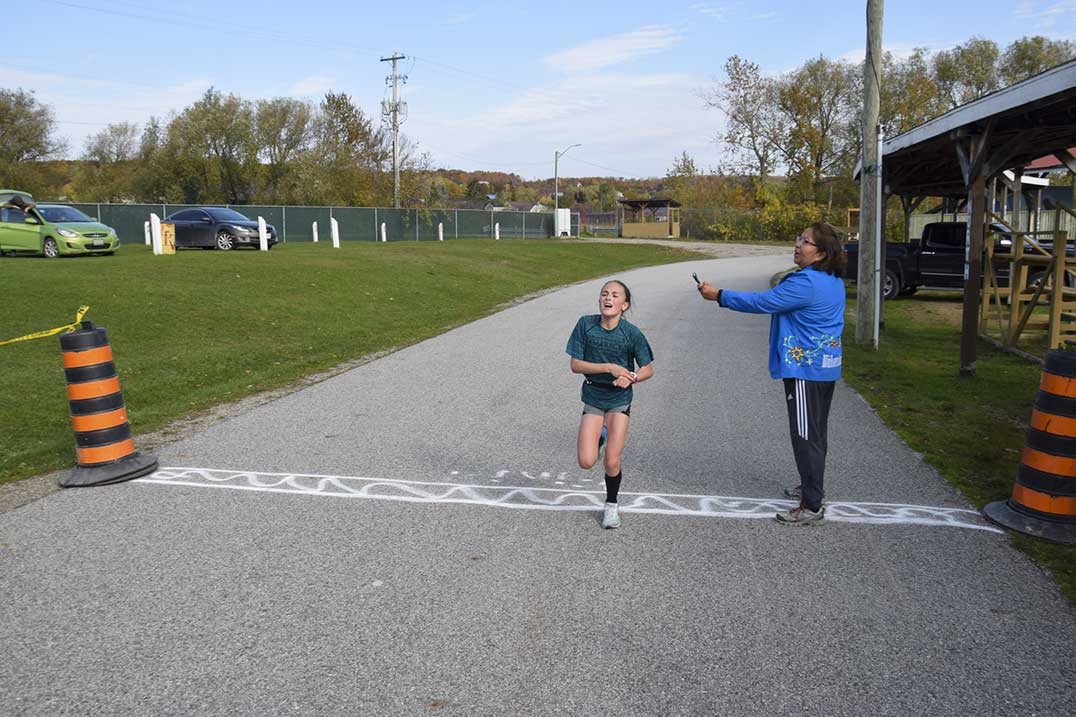 Lucia Salmaso