| | | |
| --- | --- | --- |
| | | |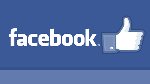 Hello Everyone, September 26, 2019
In this Issue:
The Secret Marathon
Sudbury at the Army Run
Niagara Falls Barrelman
Cross-Country captures the excitement quotient at Cambrian
City's x-country runners hyped to host Ontario finals this year
Upcoming Events Sep 29 Shred Cancer Mountain Bike, Oct 6 Run for the Cure
Running Room Run Club Update:
Track North News Bill Salter/Western International Cross Country Meet
Thames Valley Golf Course, London, ON, 9/21/19
The Secret Marathon
Sep 22, 2019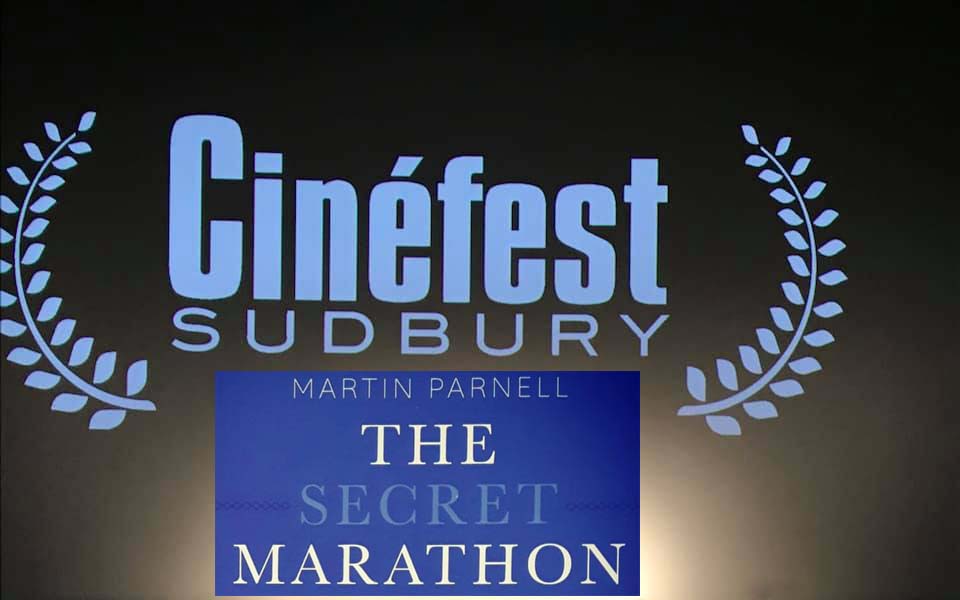 Martin Parnell in Sudbury at Cinefest
Martin Parnell is a former Sudbury mining executive, world-record-holding marathon runner, humanitarian, and author(and also a SudburyRock!!).

Rocks!! Run to Cinefest
When the first Afghan woman stood up for her freedom and ran in the Marathon of Afghanistan, she started a movement for equality that spread around the world. Zainab's story inspired legendary marathon runner, Martin Parnell, to imagine what his life might be like if his gender prevented him from going outside to run. Martin vowed to run in the Marathon of Afghanistan the following year to support Zainab, and partnered with filmmaker and first time marathoner, Kate McKenzie, to tell the story. To avoid making the marathon a target for terrorist attack, they must train, and travel to Afghanistan in secret, where they will uncover unexpected beauty, incredible hardships, and the amazing people who stand for change. This is the story of the brave Afghan women who are risking it all for the freedom to run.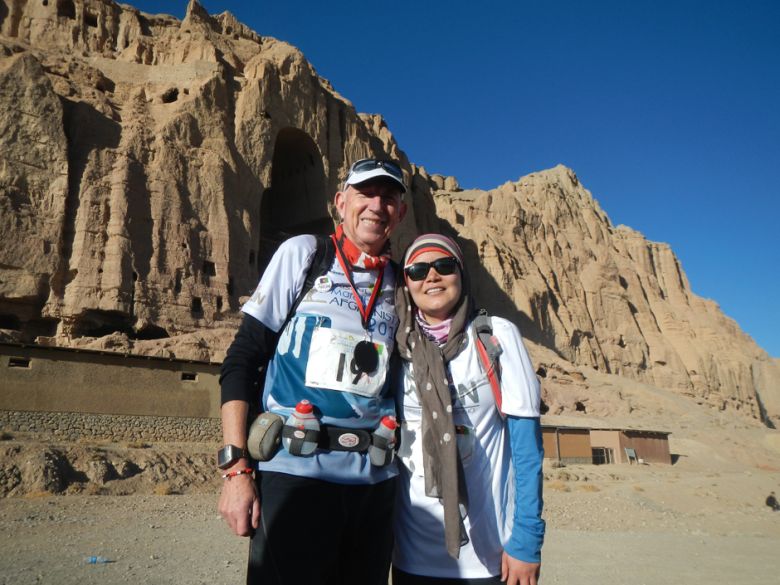 Martin and Kubra in 2016
THE STORY OF THE FILM

THE BEGINNING

It all started in 2015, when Martin saw an article about Zainab, the first Afghan woman to run a marathon in Afghanistan. At the time he was recovering from a massive blood clot on his brain, and vowed that if he could get better, he was going to run with Zainab in Afghanistan the following year.
Kate met Martin at an event, and the wheels started turning that maybe this could be a documentary. Maybe Kate should go too. Maybe Kate should run her first marathon… and maybe that marathon should be the Marathon of Afghanistan.
Since this was Kate's first film, she reached out to Scott, an experienced filmmaker, to round out the team. That was it. The three of us decided to make a documentary. We would produce it together, and Kate & Scott would co-direct.
Documentaries aren't easy in the best of times, but when you can't actually tell anyone you're making the documentary because it would put the marathon at risk… it makes it a lot harder. You can't fundraise. You can't promote what you're doing. You just have to hope for the best and put in a lot of hours.
Through one generous donation from Viiz, we were able to cover our costs in sending Kate, Martin, and a small crew of 2, Colin (DOP/Camera op) and Liam (Camera & Sound), to Afghanistan for the marathon. What happened while they were there was incredible… and you'll have to watch the film to find out.
THE MIDDLE
When they got back, it was time to create a story out of the roughly 100 hours of footage captured, so Scott started editing. Not an easy task under any circumstances, and because we were working in our "free time", that first rough cut took about a year to make. We knew it was important to send the edit to the women in Afghanistan to make sure they were comfortable with how they were being portrayed, so that was the next step.
It was at this time that we learned that some of the women who ran in the marathon were receiving threats to themselves and their families simply for running in the race. This was a full year after they had run, and the threats continued. Some of these were the main characters of our film, and understandably they asked to be removed from our story for their safety and the safety of their families.
This is the real story. This is why the film is important. Our first priority is always going to be the safety of everyone involved, but to lose these stories meant losing the whole reason we were making the film. So, we had a decision to make. Do we make a short film that lacks substance? Do we scrap the project all together? Or do we find a way to tell this story that won't put anyone at risk?
It might sound like an easy decision to make, but keep in mind we had all been working unpaid on this project for 2 years. You either cut your losses, and turn it into a 10 minute short film that lacks substance, or literally double down on the work needed. After much discussion, we decided we would put in the work.
THE END
Scott got to work on completely re-editing the entire film. Some stories needed to be shifted. Some stories needed to be removed. Basically, the film needed to be rebuilt from scratch. Kate partnered with our Afghan colleagues and advisors to write the script for an animation that would appear throughout the film, telling the story of what your average Afghan woman experiences when hoping to run. Martin put his efforts into raising funds through a crowd funding campaign and wrote a book about his experience in Afghanistan. Together we worked. We worked for another full year. We hired an artist to create the images for our animated story. We hired a composer to write beautiful, original music for the film. We hired an audio guru to make this film sound as good as it could possibly sound. We hired a colourist to make it look as beautiful as possible. We had a dedicated team now and together we finished the doc.
So here we are. Three years later, and we have a film. It's not just a film anymore though. Martin wrote a book about the experience. We created The Secret Marathon 3K which has become an annual event promoting equality around the world. We've built a community of people who believe in this story. Martin's idea to run in support of the women in Afghanistan, has turned into a movement for equality… and we haven't even released the film yet. It's incredible.
We want to thank everyone who has been and is involved. Our community has grown beyond our wildest expectations, and we are so excited to share this film with you all. Thank you for believing in us and thank you for believing in this story.
---
Martin with Lucia (Chichi) Salmaso

Faith Salmaso:

The universe is wild! I try to teach the girls life lessons in ways they can relate and sometimes the universe helps me out. With Chichi Salmaso I send her articles on famous female athletes, Indigenous athletes, on finding yourself through sport, setting goals, dealing with failure and success, being kind, etc.

This morning she did a 10k with a group from the running room. They were running to the Secret Marathon Cinefest presentation to see this documentary.

Check out The Secret Marathon documentary, it's amazing, sad, empowering and inspiring!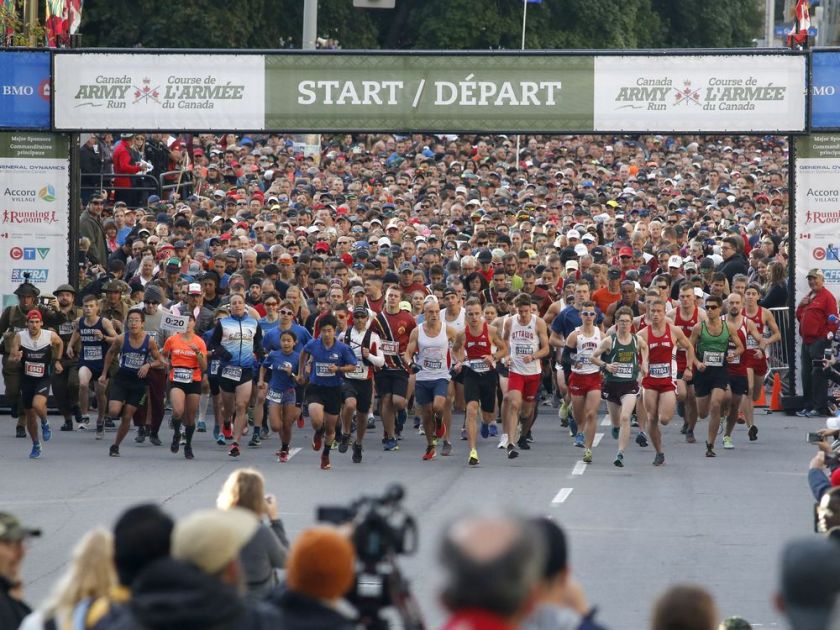 About Canada Army Run
From the cannon used as a "starter's pistol" to the "dog-tag" medals soldiers place around all participants necks at the finish line, this unique event is "military" from start to finish. More than anything, though, Canada Army Run, is about Canadians and the Canadian Armed Forces – Air Force, Army, and Navy – joining together in the spirit of camaraderie and community. It's a chance for the troops to extend the military esprit de corps to Canadians and to thank them for their support. And, it's an opportunity for Canadians to say thanks to the men and women who serve them in so many ways at home and abroad

Niagara Falls Barrelman Triathlon
2019-09-22 • Barrelman Triathlon
740 Participants • 273 Women • 464 Men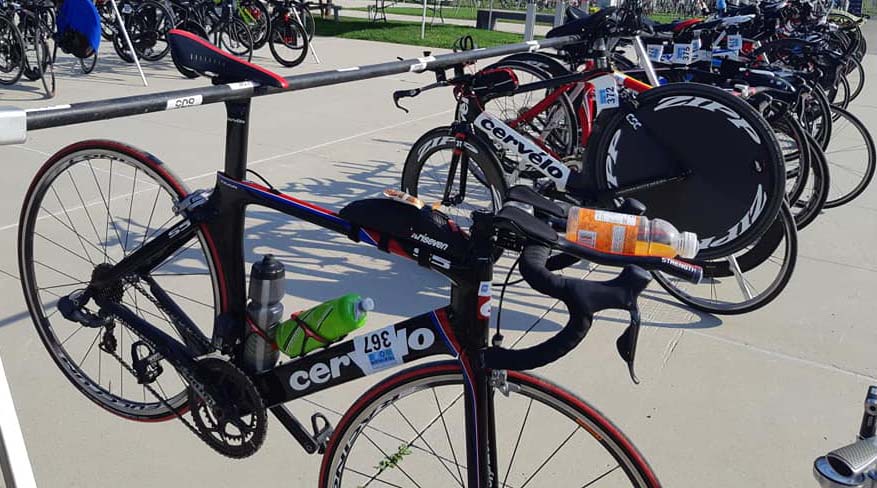 Congratulations to Sudbury athletes Monika Haring and Brent Byers for their great showing in this year's Niagara Falls Barrelman Half Iron Distance Triathlon
| | | | | | | | | | |
| --- | --- | --- | --- | --- | --- | --- | --- | --- | --- |
| BIB | NAME | CATEGORY | RANK | GENDER PLACE | CAT. PLACE | SWIM | BIKE | RUN | FINISH |
| 463 | Monika HARING | F30-34 | 204 | 40 | 10 | 00:37:34 | 03:04:06 | 01:57:06 | 05:44:31 |
| 367 | Brent BYERS | M55-59 | 252 | 194 | 9 | 00:37:41 | 02:42:18 | 02:27:19 | 05:54:29 |
https://www.sportstats.ca/display-results.xhtml?raceid=101623
Cross-Country captures the excitement quotient at Cambrian
Randy Pascal
2019-09-19
Eric Leishman
---

These are exciting times in the realm of the Cambrian Golden Shield cross-country program.
For the first time since the days of Josh Bujold (circa 2008), the Cambrian men can boast a provincial medal contender in the fold, as Eric Leishman steps down from the OCAA coaching ranks, supplementing his academic resumé and taking aim at a national podium finish this fall.
Adding to the hype surrounding the New Sudbury campus, these days, is the fact that Leishman has company, as a group of seven to eight male participants have vaulted the Cambrian lads into the discussion of qualifying for the CCAA championships in Alberta (November 8th-9th), as a team, something that has not been seen in these parts since 2009.
A season opening race at Maiden Park in Windsor (site of the 2019 OCAA finals) last weekend confirmed what the most optimistic of folks at the home of the Shield might have dreamed possible, with Leishman finishing second only to Carter Free (St Clair) in the individual standings, while Cambrian slid nicely into fifth place as a grouping, their 98 point total nestled in between the fourth place Humber Hawks (80) and U of T Mississauga (138) in sixth.
"I definitely played it fairly conservative on my part, feeling it out and not having raced Carter Free before," noted Leishman, addressing his time of 26:19.7 over the 8 km course, still a ways back from the host school freshman, who captured the race in an impressive time of 25:42.2. "I probably should have played it a little bit differently, just going out harder and kind of running my race."
"When he made his move, I didn't have a response. I kind of made a mistake in that sense."
Since last competing for Cambrian some seven years ago, Leishman has been establishing quite the reputation on the Canadian marathon circuit, creating an interesting transition back to the shorter distances of cross-country, with the accompanying change of venues, as well. "I wouldn't say that I made an adjustment, in the case of long runs and stuff, but more for the surface, for me," he said.
"In cross-country, it's quite soft and you don't get as much traction from the grass as you do from the roads. The whole dynamic is so different, because you're never completely comfortable on the hills or the terrain. It's a matter of getting comfortable with being uncomfortable with all of the rhythm changes and that stuff."
"It's just so different from what I have been used to doing the past three to four years."
While Leishman was viewed as an Ontario collegiate elite talent from the time he announced his intentions to return to school, the potential of the Golden Shield as a men's team was anything but expected.
"We were kind of surprised with how we did, finishing fifth out of ten teams," said Leishman. "We haven't been there in about ten years, with a chance to make nationals." That much was made evident thanks to the performances of Erich Mundt (27th – 30:33.2), Brandon Murray (44th – 32.19.9) and Aurel John Fox (52nd – 33:32.7), while the likes of Cameron Duff and Brennan Gregoire look to further close the gap.
"With us being closer to fourth than sixth is to us, it's exciting from a team aspect," said Leishman. "I'm going to run my race, and whatever is going to happen, is going to happen. But our team could evolve throughout the season and potentially get into the national rankings as we progress."
"The most important people on the team are those third and fourth runners," Leishman added. "They can make up more points than I can make up. If they are in the forties and move up six or seven spots each, that's more of an impact than Erich and I."
For his part, the native of Chapleau acknowledged that his contribution to the team can hopefully extend beyond simply adding a point total that will be counted on just one hand to the team composite score.
"I need to bring a calming influence, because of the experience," he said. "I need to remind them that once the gun goes off, things take care of themselves. As long as you've taken care of your nutrition, that you have slept right, and that you have done the necessary training preparation in the weeks coming in, the race will take care of itself."
---
City's x-country runners hyped to host Ontario finals this year
Kivi Park will play host to the 2019 OFSAA cross-country finals in November
By: Randy Pascal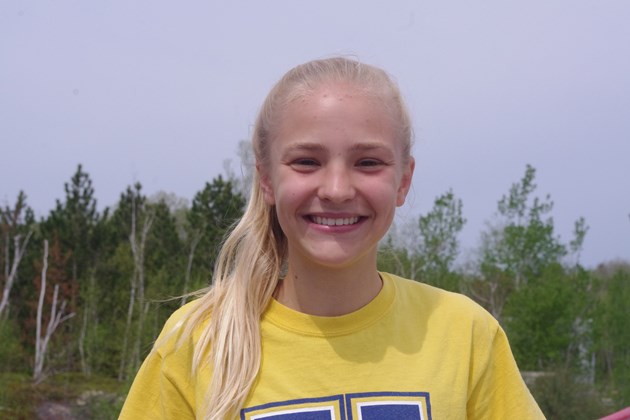 Cross-country runners like Lo-Ellen Park Secondary senior Meredith Kusniercyzk (pictured) are gearing up for another season on the trails. (Randy Pascal/SudburySports.com)
---
There is likely just a little extra buzz in the air this fall as local high-school cross-country talent starts hitting the trails on a near weekly basis.
That heightened anticipation will happen when you know that qualifying for OFSAA in 2019 brings with it the chance to strut your stuff in front of the hometown family and friends.
In case you haven't heard, on Nov. 2 Kivi Park hosts the 2019 OFSAA Cross-Country Championships. Convenor Karen Passi and her crew of volunteers are preparing to welcome upwards of 1,700 runners from across Ontario to the Nickel City.
A season opening race in Naughton last week served only to whet the appetite of athletes, coaches and fans of the sport. Most athletes are still getting into a groove at this point, but a handful appeared in mid-season form or better.
"This is a little early to have a race, but it's nice to get back into it, for sure," noted Lo-Ellen Park Secondary School senior Meredith Kusnierczyk, who captured her age bracket with a time of 22:12, nine seconds ahead of Danica Levesque from Sacré-Coeur.
"This is kind of a kick to keep pushing forward."
Coming off a summer where she took a little time away from her training, Kusnierczyk said she is even more likely than normal to just go with the flow as she enters her final year of high-school competition.
"At the start of the season, I usually just run as I feel," she said. "It's not really with any expectations for time. That usually comes later in the season."
The senior boys race promises to be a good one as former OFSAA bronze medal winner Calum Passi (1st - 17:20) of Lasalle will find Collège Notre-Dame Grade 12 race veteran André Larocque (2nd - 17:37) in hot pursuit at pretty much every local race that is scheduled.
The day's most impressive performance came courtesy of Lo-Ellen junior Avery Sutherland, who registered a winning time (20:56) that was not only well over two minutes faster than anyone else in her classification, but also 76 seconds faster than the quickest senior girl in the field (with both covering 4.5 kms).
Fresh off a very busy summer of triathlon training, Ian Mackenzie (Confederation Secondary) easily took home top spot in the junior boys division, while Sophia Oommen (Lo-Ellen) and Alex Pharand (Notre-Dame) laid claim to early season bragging rights in their respective races of Grade 9 talent (now referred to as the "Novice" division, versus the previous "Midget" classification of the past four or five decades).
Following are the top five finishers, based on results that were shared by race organizers, in each of the six categories:
Novice Girls (3 kms)
1st - Sophia Oommen (LOE) - 14:07
2nd - Mia Toner (Sacré-Coeur) - 14:11
3rd - Emma Dawson (Lasalle) - 14:59
4th - Gabby Alexander (LOE) - 15:28
5th - Kaija Beljo (LCS) - 15:36
Novice Boys (3 kms)
1st - Alex Pharand (CND) - 11:23
2nd - Carson Crane (CFD) - 11:31
3rd - Kohen Crane (CFD) - 12:16
4th - Kaeden Ward (LOE) - 12:21
5th - Landon Doyle (CFD) - 12:24
Junior Girls (4.5 kms)
1st - Avery Sutherland (LOE) - 20:56
2nd - Alison Symington (LOE) - 23:25
3rd - Amanda Symington (LOE) - 23:28
4th - Abby Lanteigne (LCS) - 24:08
5th - Jessy Trottier (Horizon) - 24:25
Junior Boys (4.5 kms)
1st - Ian Mackenzie (CFD) - 18:37
2nd - Scott Rienguette (BAC) - 20:16
3rd - Troy Wilton (CFD) - 20:35
4th - Owen Roney (CVDCS) - 21:45
5th - Travis Annett (LCS) - 22:04
Senior Girls (4.5 kms)
1st - Meredith Kusnierczyk (LOE) - 22:12
2nd - Danica Levesque (Sacré-Coeur) - 22:21
3rd - Charlie Herold (LCS) - 23:36
4th - Emily Binks (LCS) - 23:43
5th - Kristen Mrozewski (LOE) - 24:21
Senior Boys (4.5 kms)
1st - Calum Passi (Lasalle) - 17:20
2nd - André Larocque (CND) - 17:37
3rd - Matthew Smith (CFD) - 18:43
4th - Alex Lambert (LOE) - 19:03
5th - Max Mahaffy (LOE) - 19:11

Tidbits from the Trails: A grade 12 student at Lo-Ellen Park, Isabella Mastroianni technically finished third in the senior girls race, posting a time of 23:29 - however, having transferred from St Benedict Catholic Secondary School last January, the talented multi-sport athlete is not eligible to compete for the Knights this fall.
And while no one is suggesting that Lo-Ellen is about to surrender the boys & girls aggregate banners that they have captured in five consecutive years any time soon, their task was made a little more difficult this fall as Fiona Symington (3rd - Sr Girls - 2018) is spending the first term of 2019-2020 studying in Switzerland, while sisters Kalila and Chandyn Bachiu (1st/2nd - Jr Girls - 2018) are also out of town until Christmas.
---
October 6, 2019
Welcome to CIBC Run for the Cure in Sudbury
We registered Sudbury Rocks !! Running Club as a team in the CIBC Run for the Cure on October 6, 2019. Please join the team. We also want to have our team name on the back of our shirts. The deadline date is below. We hope to see you all on October 6.
(the deadline is past but you can still join the team)
RUN START TIME: 10:00 AM
SudburyCambrian College, 1400 Barry Downe Rd.
Sudbury, ON, P3A 3V8
Route Map
Upcoming Local Events
September 29, 2019
MOVE Fitness Series: Shred Cancer Mountain Bike Classic,
Sunday, September 29, 2019
---
Speed & Precision are what it's all about when it comes to shredding Kivi Park's mountain bike trails! Compete on your own or part of a team and raise funds for the Northern Cancer Foundation!
REGISTRATION: 10:00 a.m.
RACES START: 11:00 a.m.
-1km (Kids) Free 3km Kids ($5) 5km, 10km and 15km Adults($35)
Raise $100 or more in pledges and we will waive your registration!
100% of the monies raised will support the Northeast Cancer Centre for patient care, equipment and research!
visit www.ncfsudbury.com - click on Shred Cancer Mountain Bike Classic
October 6, 2019
Welcome to CIBC Run for the Cure in Sudbury
We invite you to run or walk with us on Sunday, October 6, 2019 for the CIBC Run for the Cure in Sudbury. Whether it's your first time, or you've participated for years, we look forward to having you join the movement! Help make this year's event inspirational and memorable, all while you help the Canadian Cancer Society create a future without breast cancer.
RUN START TIME: 10:00 AM
Sudbury
Cambrian College, 1400 Barry Downe Rd.
Sudbury, ON, P3A 3V8

Contact Information
sudbury@cbcfcloud.org

Team Coordinator
teams_Sudbury@cbcfcloud.org
Volunteer Coordinator
vol_Sudbury@cbcfcloud.org
| | |
| --- | --- |
| | |
---
Store News

Good afternoon Sudbury Runner's and Walker's,

We have FREE run club Wednesday nights at 6pm and Sunday mornings at 8:30am.
| | |
| --- | --- |
| | Track North News - by Dick Moss |

Bill Salter/Western International Cross Country Meet
Thames Valley Golf Course, London, ON, 9/21/19
The Laurentian university men's and women's cross-country running teams competed at the Bill Salter/Western International on the weekend. The men scored scored a total of 226 points for 8th place, while the women score was 315 points for 12th place.
The men's team was led by Eric Gareau, who placed 23rd with a time of 26:43 over the 8km course. He was followed by rookie, Keon Wallingford who placed 39th in 27:26; Dylan Brown who was 58th in 28:03; rookie Maurice Graenert, who placed 73rd in 28:25; and Alexandre Fishbein-Ouimette who rounded out the scoring in 98th with a time of 28:56. Nick Lambert and Justin Graenert were the displacers, finishing 130th and138th with times of 30:17 and 30:40 respectively.
The women's squad was led by Meghan Sippel, who finished 69th with a time of 25:59 over the 6km course. She was followed by rookie Elizabeth Drake, who was 81st in 26:39; Sarah Thackeray who was 83rd in in 26:45; Miranda Boudreau who finished 89th with a 27:08; and rookie Ashley Valentini who finished 96th in 27:35. The displacer was rookie Angela Mozzon, who finished 119th in 28:57.
The cross-country team's next race is the Waterloo/Don Mills Open on October 5.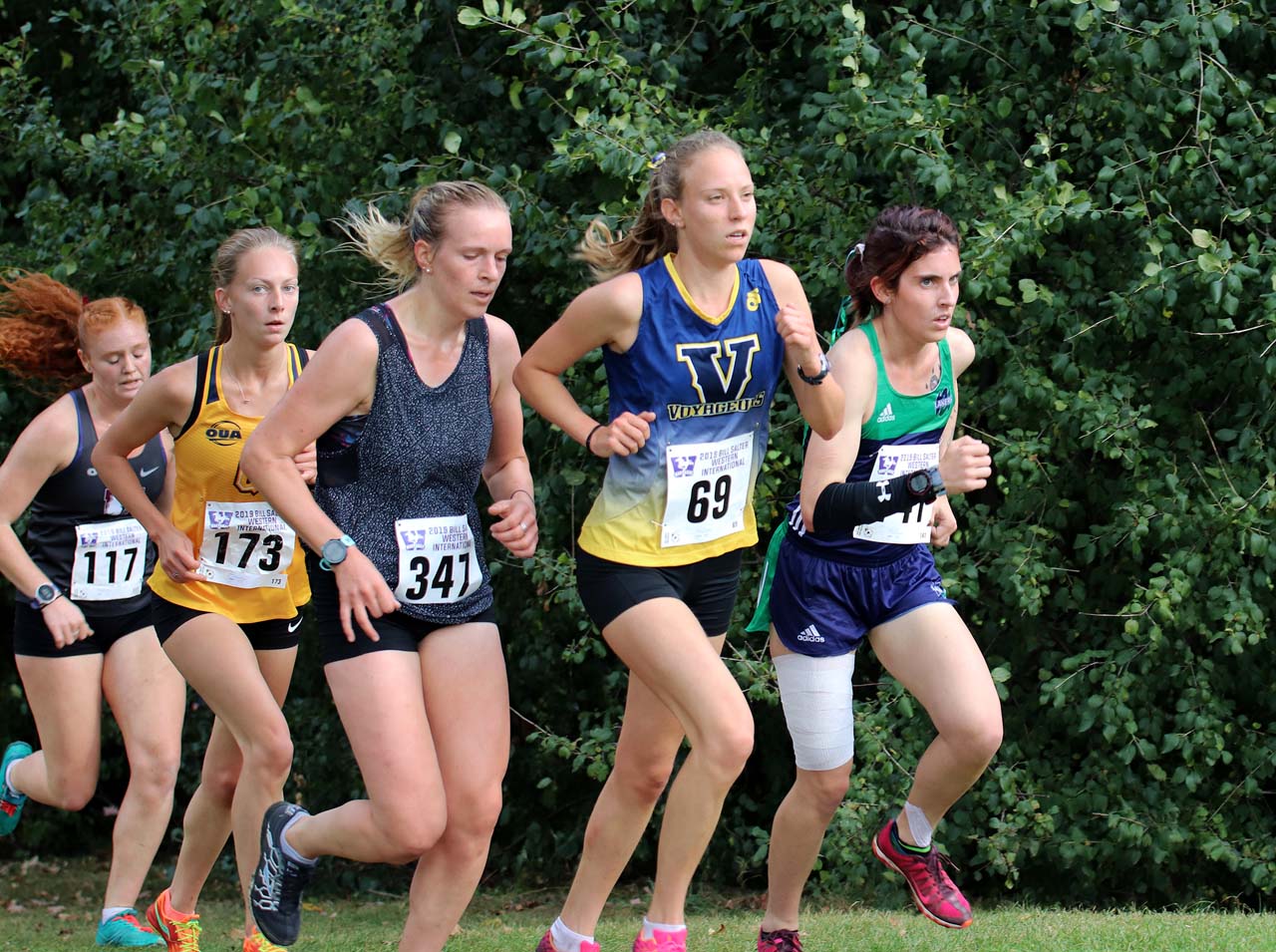 Meghan Sippel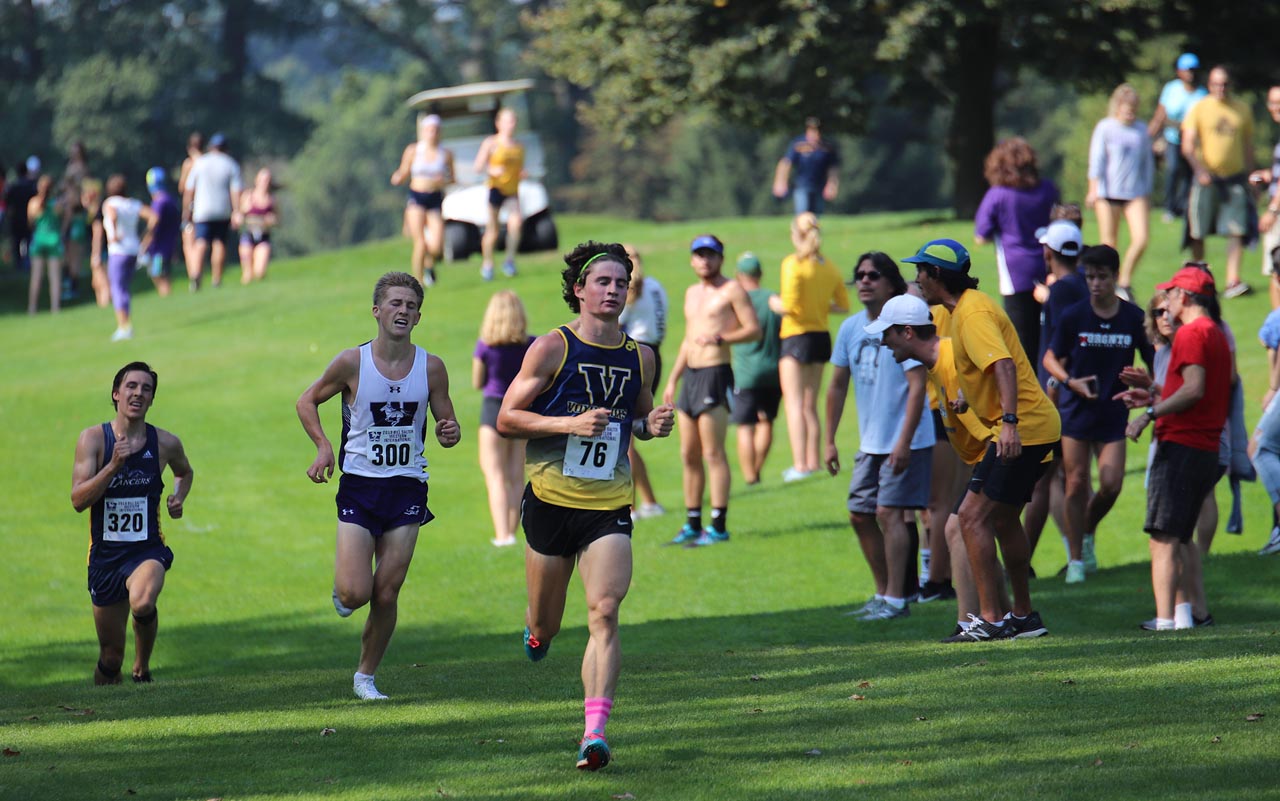 Eric Gareau
Dick Moss, Head Coach
Laurentian XC/Track Team
c/o Coach Moss <pedigest@cyberbeach.net>
Web: http://laurentianxctrack.com
Facebook: https://www.facebook.com/groups/laurentianxctrack/
Twitter: https://twitter.com/@luxctrack
Instagram: https://www.instagram.com/laurentianxctrack/
For information call me.
Vincent Perdue
vtperdue@cyberbeach.net
Proud sponsor of the Sudbury Rocks!!! Race-Run-Walk for the Health of it
HOME | ABOUT US | CONTACT | ARCHIVES | CLUBS | EVENTS | PHOTOS | RACE RESULTS | LINKS | DISCUSSION