| | | |
| --- | --- | --- |
| | | |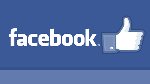 Hello Everyone, April 26, 2018
In this Issue:
Unbreakable Spring Open
Boston Marathon Revisited
Maturing Your Goals
Rocks Winter Outdoor Action
Upcoming Events: May 13 SudburyRocks!!! and May 27 MOVE Series Cancer Centre Walk, Run, Bike
Running Room Run Club Update:
Track North News

April 22, 2018
1km Kids Run and 5km Walk/Run
Rotary Park Trails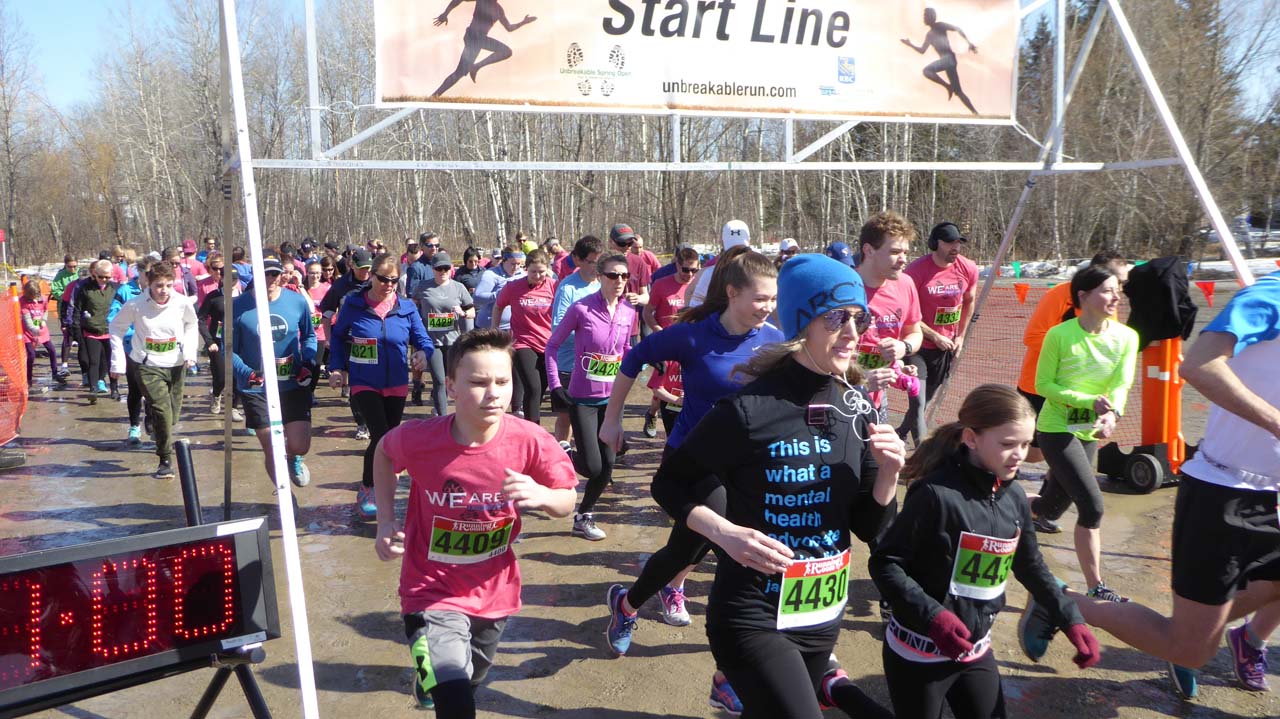 Thank you so much to everyone who joined us yesterday. It was truly incredible to see how many people are supporting our initiatives and helping promote mental wellness. A big thank you goes out to the effort of a tireless volunteers, as well as our title sponsor RBC. Looking forward to Unbreakable Run 2019!!!
Facebook: https://www.facebook.com/UnbreakableSpringOpen/?fref=ts&ref=br_tf
Boston Revisited
---
PASCAL: Weather fails to deter Sudbury runners
By Randy Pascal, For The Sudbury Star
Tuesday, April 24, 2018 5:14:5
---
The worst weather conditions in recent memory greeted runners at the 122nd running of the Boston Marathon last week. Given the pre-race training conditions for those participants with a Sudbury connection, the cold and rain did little to dampen the spirits of the local contingent.
With no expectations other than simply to finish the 26-mile race, Kaylie Iserhoff produced an astonishing personal best time of 3:25.43, in spite of following a training regimen she termed as "unconventional," at best.

"My quads were hurting something fierce before the halfway point, as I had been warned they would," noted Iserhoff, in a post-race blog that she shared with long-time run supporter Vince Perdue, for his Sudbury Rocks! Running Club website. "But I reasoned that if my legs hurt and nothing else, keep going.

"At 30km, I still hadn't hit the wall, so I decided to let it rip. I had no expectations, but thought I had more in me. I finished with a chip time of 3:25.43, about 20 seconds faster than my previous personal best."

For those who have never experienced the entire event that is the Boston Marathon, it is difficult to comprehend just how much the entire community embraces this race.

"After the race, while trying to make my way back to my room, my feet were cramping heavily while I was walking through the mall," recalled Iserhoff. "A complete stranger, who was waiting for her husband to finish racing, took my shoes off for me and massaged my feet. That one act pretty much sums up Boston on marathon weekend. Everyone was just so kind, welcoming and extremely proud and excited for you"
While no longer living in Sudbury, Kassandra (KC) Gallo was easily the pride of the local family connections in town, covering the course in a time of 3:07.23. The Toronto native and daughter of Arnie Gallo is not new to athletic excellence, having played NCAA hockey with the Mercyhurst Lakers several years ago.
"Running kind of started when I graduated from Mercyhurst (2003) and hockey," said Gallo. "Six or seven years ago, I hooked up with Nike Run Club here in Toronto, and it kind of exploded from there."
In fact, over the course of the past five years, Gallo indicates her completed marathon resume numbers somewhere from 10 to 12, including running Chicago no less than four times.
That said, there is clearly a mystique to Boston.
"For runners in general, it is the one race that you have to qualify for," said Gallo. "No matter what, you would have had to run another marathon before that."
And while the elements certainly affected many of the racers, the one-time northern girl virtually laughed off the forecast.
"Based on the winter that I trained through, it was something I was ready for," she explained. "I was ready for it to throw everything at me, except maybe a day where it would have been 25 degrees. That probably would have been the only thing I was not prepared for."
Making her third appearance in Boston, St Charles College teacher Chantal Dagostino also recorded a new personal best time (3:46.38), a pretty significant feat considering the far less than ideal running environment on April 16. Still, she found herself more than a little philosophical looking back on her 2018 experience.

"All runners want the perfect race, but if you chase a perfect race, you will end up disappointed," Dagostino noted. "You can train as much as you want, but weather always has the last word of the day."
Yet another runner from the teaching profession, Jody Nadjiwon completed her Boston jaunt in a sub four-hour time of 3:52.02. Never one to sit still for too long, the 45 year-old native of Whitefish has been active in the past with triathlons and as a member of the Sudbury Cycling Club. With a varied athletic background throughout her youth, she started down the path that would eventually lead to marathons in a most unorthodox manner.

"I actually started running because I got a black lab dog and he would not sleep, so I learned to run - but I had never raced through high school or anything like that," she confessed a few years back. From there, crossing paths with ultra-distance competitor and mentor Mike Coughlin initially attracted Nadjiwon to the triathlon bug, smitten with the lure of the entire atmosphere that surrounds the event.

As for her most recent marathon, her Facebook posting on race day seemed to perfectly summarize her sentiments. "Proud to finish, but that was a tough run," posted Nadjiwon.
There's a pretty good chance those feelings were shared by 58 year-old Sudburian Martha Auchinleck, after completing her trek down the fabled path in 4:03.19.
Closing out the Sudbury crew, to the best of our knowledge, was Cyril Varney principal Jacques Mantha, who was running Boston for the very first time after hitting the qualifying standard at the Hamilton Marathon Road2Hope in November of 2016. His time, last Monday, was 4:10.40.
Randy Pascal's column runs three times a week in The Sudbury Star.
---
Why Boston 2018 was captivating (and "Breaking 2" wasn't)
April 17, 2018 ~ Amy Friel
When you run the marathon, you run against the distance — not against the other runners, and not against the time. Haile Gebrselassie
---
In my lifetime, there has never been a marathon to equal what was witnessed yesterday on the streets of Boston.
By this, I do not mean that Boston 2018 was the fastest, or the flashiest, or the most competitively stacked. This isn't about some record-shattering time, some nail-biter duel between lifelong rivals. By any standard, yesterday was a slow day — a brutal day that saw runners contend with freezing rain and a merciless 40km/hour headwind in one of the coldest Boston Marathons on record. It was the kind of weather most marathoners pray they'll never have to face come race day.
The punishing conditions wiped out more than half of the elite field, including Olympic bronze medallist Deena Kastor, two-time Boston Marathon champion Lelisa Desisa, and American supervillain favourite Galen Rupp. In a race so often and so thoroughly dominated by East African distance runners, only Geoffrey Kiriu and Edna Kiplagat survived to crack the top ten.
Mile by mile, step by step, the elite field dropped like flies.
Into that wet and windy vacuum ran the unlikeliest of athletes: an unsponsored Japanese marathoner with a cult following and a government day-job, and a Michigan-based perennial runner-up who describes herself (that is, until yesterday) as "still searching for that big W". If a Desiree Linden/Yuki Kawauchi championship wasn't unlikely enough, consider the relative unknowns who rounded out the women's podium: American Sarah Sellers, an unsponsored 26-year-old nurse anesthetist from Arizona who, unlike the invited elite field, qualified and paid entry fees in order to run, and Canada's own Krista DuChene.
The 41-year-old DuChene — a registered dietitian, mother of three, and certified badass — overcame a broken femur (as well as Athletics Canada's controversially exacting standards) to represent Canada in the 2016 Rio Olympics. But while DuChene has become a household name within the Canadian running community, on the world stage, she's just another face in the crowd — and the longest of long-shots for a Boston Marathon podium finish.
(A post-race interview with LetsRun.com, in which DuChene describes her utter disbelief upon learning she'd finished third, adorably begins with the question "Can you pronounce your last name for me, please?")
It's nearly impossible to overstate just how far from ideal Monday's conditions were. It was a hellish, brutal, messy, and unpredictable race — it was, in the words of Reid Coolsaet, "absolute carnage."
And it was captivating.
In the age of professionalization, the captivating marathon is an endangered species. As governing bodies and sponsors look with increasingly singular focus to the cold, quantifiable business of records and results, the narrative aspect of the marathon has taken a back seat. The saddest and most singular embodiment of this trend has to be Nike's "Breaking 2" project — a clinical, controlled 42.2K time trial aimed at breaking the two-hour barrier under the most ridiculous of controlled conditions.
Like most marathoners, I have on occasion found myself defending my sport against the charge that distance running is "boring". Having followed the sport closely for years, I confidently assert that running is not boring — it's subtle. Except time trials. Those are boring.
By now, my whole thing with Nike's "Breaking 2" stunt is pretty much a matter of public record. The time trial was promoted as a must-watch event, complete with the sort of media hoopla befitting a World Marathon Major. While the project ultimately came up short of breaking the two-hour barrier, it was successful in demonstrating the vulnerability of Dennis Kimetto's world record under painstakingly engineered (and in no way race-legal) conditions.
It was also overwhelmingly, aggressively boring, in the way that only something so artificial and sanitized can be.
Professionalization has benefited the sport in myriad and significant ways — from improved apparel, gear, and fuelling options to impressive national and world record progressions. But it's worth remembering that the core of the marathon has nothing much at all to do with world records, or big-name sponsorships, or ugly shoes that give a 77% energy return on the forefoot.
Of this, yesterday's race was a powerful reminder.
There's a reason Jon Dunham's 2007 documentary "Spirit of the Marathon" is so perennially moving and fascinating, 11 years and multiple viewings later; at all levels of competition, the marathon is a dramatic, unpredictable, heart-rending experience. It's also deeply personal. The stories that make a marathon captivating aren't told by splits or rankings — they must be seen, be experienced, to be understood.
In my lifetime, there has never been a marathon to equal what was witnessed yesterday on the streets of Boston. The time trial hype men would do well to take notice.
Chase big dreams.
Maturing Your Goals
by Sara McIlraith
---

---

When I was a newer runner, I focused my goals on competing against fellow runners. My 'worth' was based on how I placed in every race. As Vince often told me, the hardest place to be is at the top. There is nowhere to go but down. It took me many years to shift my mindset from competing against others to challenging myself. I realized that I didn't have to prove my worth by placing well to gain respect from my running community. I also realized that the most important person I should be competing against was myself. Even more, it shouldn't be competing against myself, it should be about challenging myself.

This shift in mindset has opened a whole new world to me. I feel freer setting goals that better match my opportunities to grow as an athlete, not just running myself into the ground trying desperately to get faster. Last year I trained for my first half ironman, with the goal of finishing strong. This winter I opted out of endless indoor track workouts to focus on my first love – Nordic skiing. I felt a renewed strength and energy to train every time I put on my skis. I loved hitting the trails, finding endless mini goals to focus on, even the intensity workouts were a lot of fun. I did compete in many ski races, even large ones like the Ontario Cup circuit. I set a few season goals, which were not time-based. I wanted to ski a 100km day, and I wanted to ski 1500km over the winter. I achieved both goals, and actually finished skiing on Monday with 1611km for the season. Accomplishing these very personal non-competitive goals was every bit as rewarding as racing my first sub-20 minute 5k.

I urge you all to try setting a few personal just-for-you goals. Make sure they are shared with your support network, and make you feel just a little bit scared thinking about them. Personal goals need to challenge you just as much as competitive goals do. Enjoy the journey and may they help you grow as an athlete. They certainly have for me.
---
Ladies Yearly Mature Goal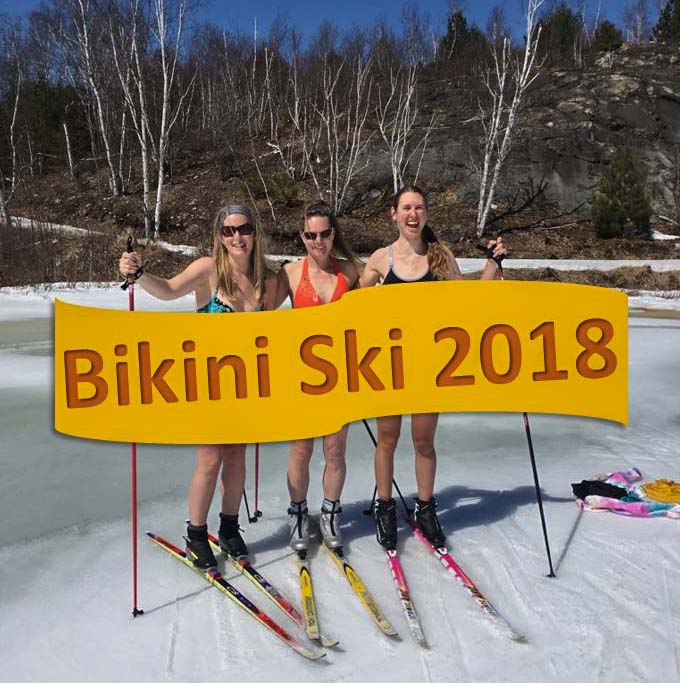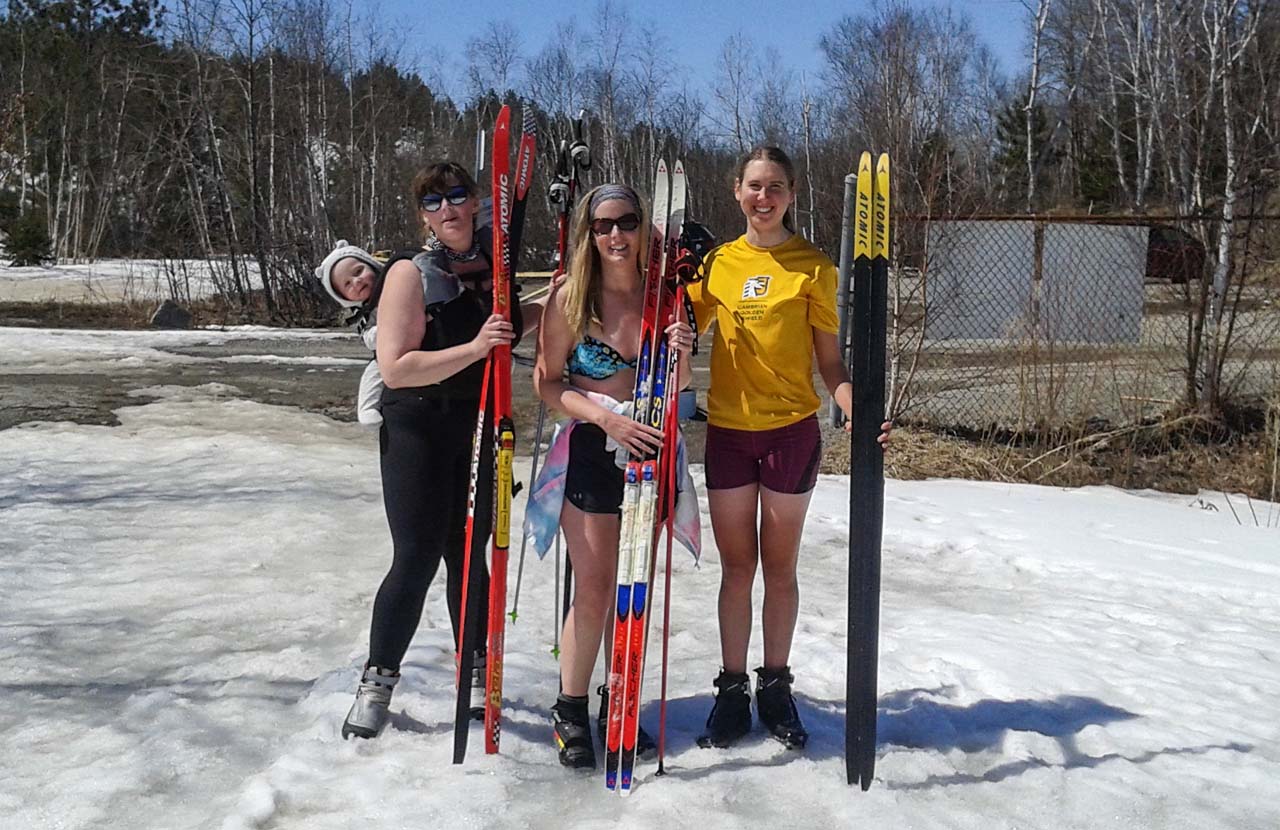 Rocks!! Winter Outdoor Action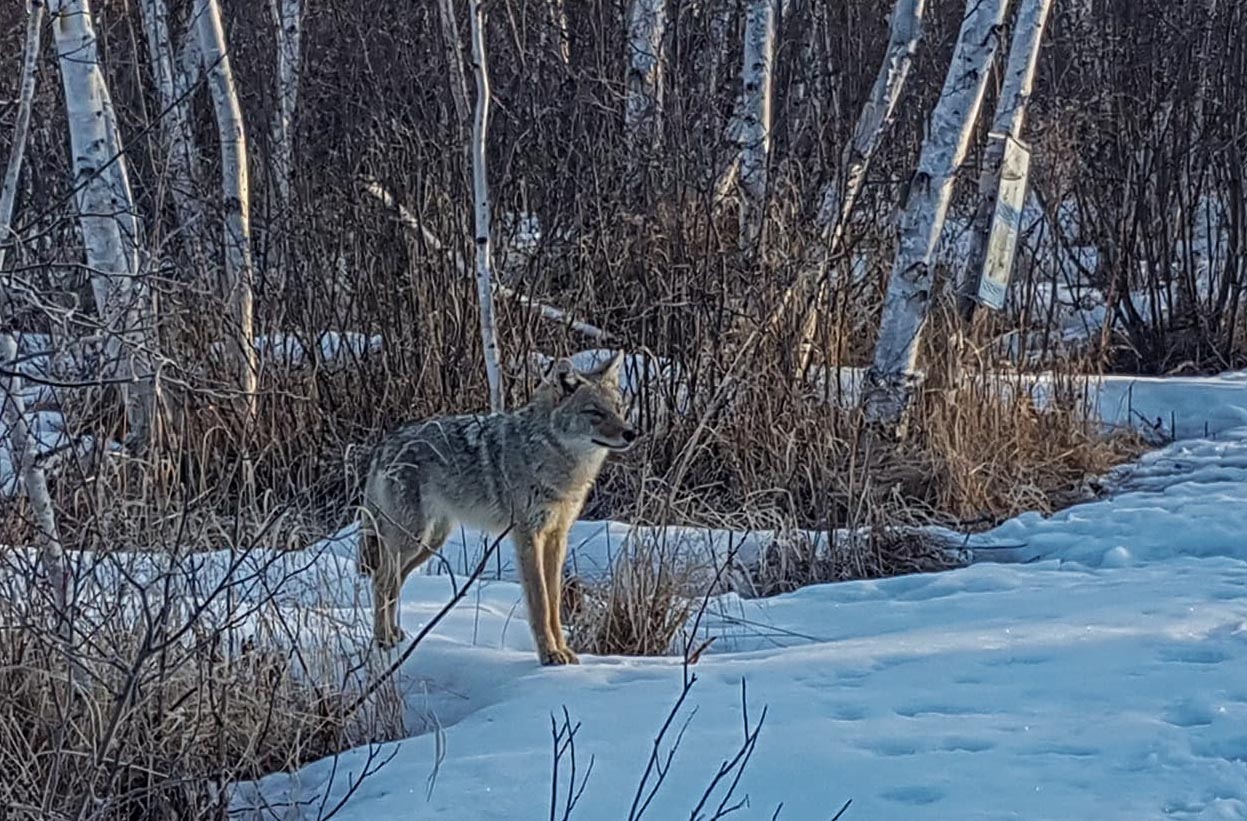 Helen Bobiwash snapped a pic of this coyote, her spirit animal, near her home on the Rotary Park Trail - (on her wedding day)
Upcoming Local Events
May 27, 2018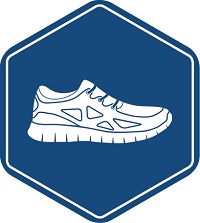 | | |
| --- | --- |
| | |
---
Store News

See everyone Wednesday for Run Club 6pm

Happy Trails,

Eric, Erich, Cassandra, Ania, Caleb, Sam


Training Program News
The next round of clinics are coming up starting with the
10km clinic starting Tuesday April 24th at 6pm
Women's only clinic set to start Saturday April 28th 2018 at 10:30am
Followed by the Learn to Run and 5km on Monday April 30th at 6pm
The Half marathon clinic is starting its 18 week program Thursday April 26th Followed by the Marathon Clinic Friday April 27th for a fall Half and Marathon respectively.

We have FREE run club Wednesday nights at 6pm and Sunday mornings at 8:30am.
| | |
| --- | --- |
| | Track North News - by Dick Moss |
For information call me.
Vincent Perdue
341 Fourth Ave, Sudbury On. P3B-3R9
705-560-0424
vt perdue@cyberbeach.net
Proud sponsor of the Sudbury Rocks!!! Race, Run or Walk for Diabetes
HOME | ABOUT US | CONTACT | ARCHIVES | CLUBS | EVENTS | PHOTOS | RACE RESULTS | LINKS | DISCUSSION

All photos images and content copyright Sudbury Rocks!!