Xavier Icardo joined our group about 20 months ago to no fanfare. Lots of newbies come along and disappear as quickly. Not so Xavi. He quickly joined our Wednesday Running Room group and immediately commenced initiating change. Group trail run pics were always a part of our running experience but Xavi made it commonplace. So much so that a few participants began carrying their I phones and we would purposely search out a photo opportunity on our trail excursions.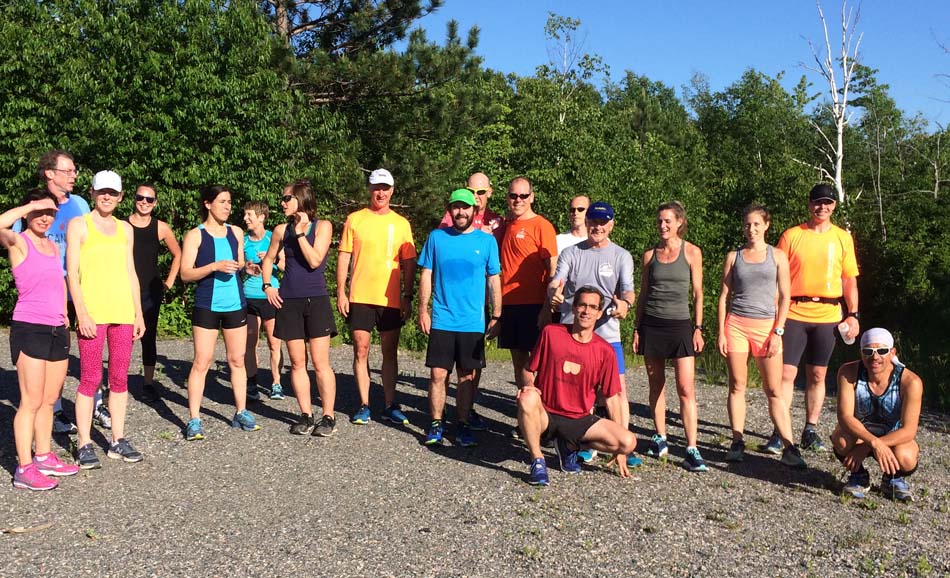 Rocks!! on Laurentian trails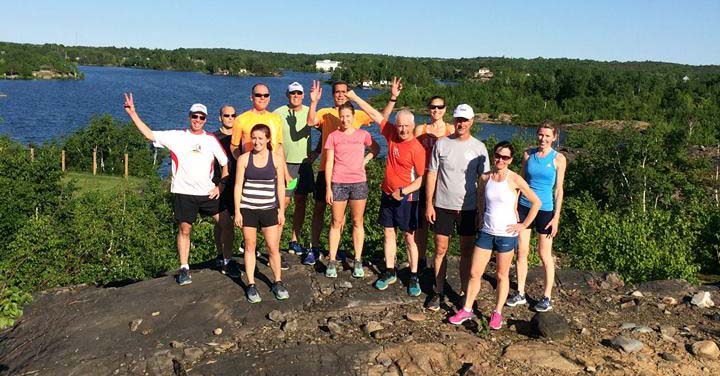 Rocks!! at St. Charles Lake

Xavier's greatest challenge and contribution to the group was the introduction of the Hydration Station. When Xavi first joined the group he would end the day by inviting all to Buzzy's for a celebration brew. Nobody accepted...initially. Not to be deterred Xavi continued to solicit and finally after 3 weeks he broke through some barrier and we found ourselves in the bar ordering beers. The evening has become a welcome tradition and will live on and prosper.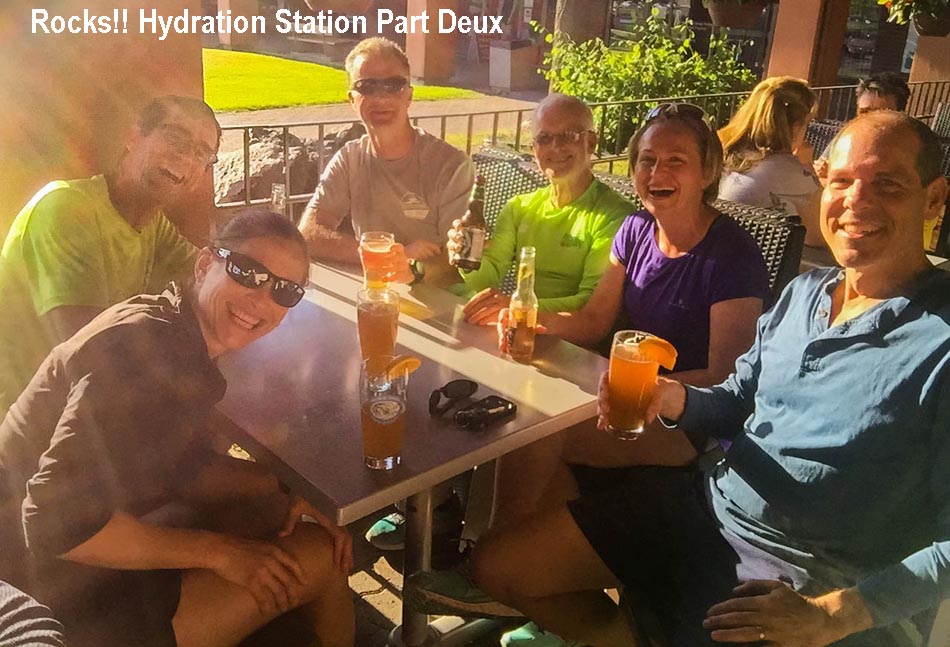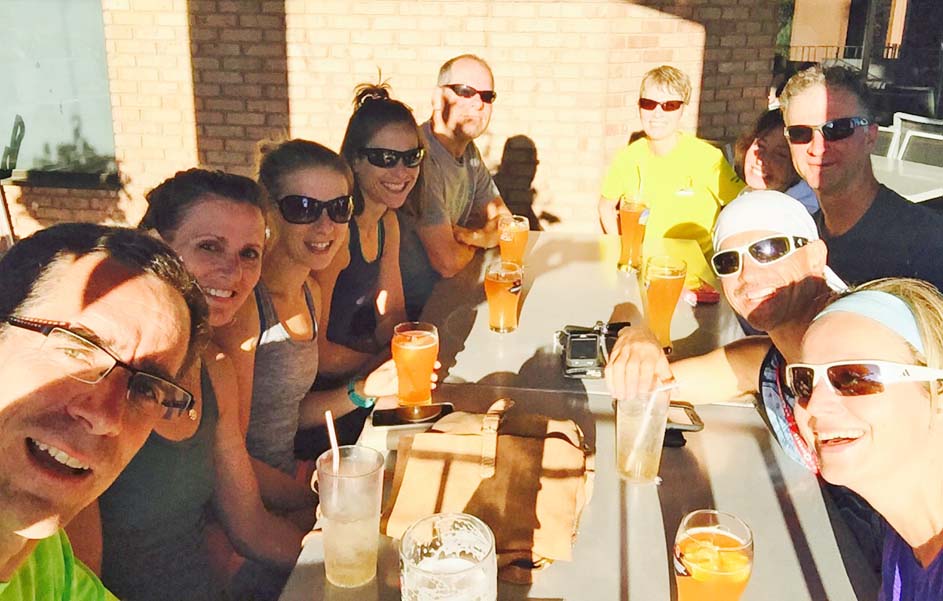 Apres Run at Buzzy's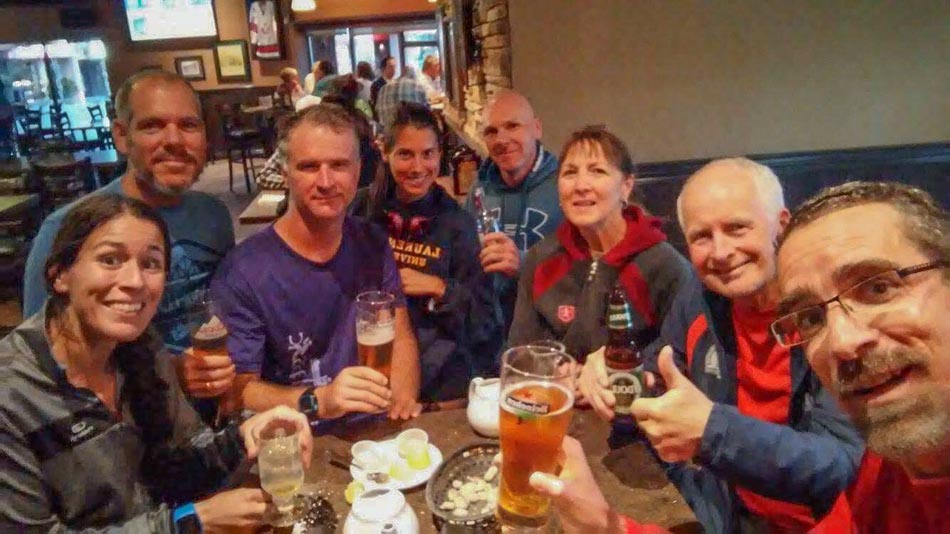 Apres Run at Buzzy's
It was Xavier's greatest hope during our many off road excursions that we would cross paths with a bear. Being a southern urbanite Xavi had never seen a bear in the wild. It's rather difficult with a group our size tramping through the bush to encounter anything let alone a large animal. We did come close once when one was spotted below an apple tree but it had disappeared by the time Xavi and the front of our troupe could be made aware.
The drama finally concluded when the bears, obviously feeling sorry for the gentleman, got together and wandered up the main walkway of the TownPlace Suites on the Kingsway in Sudbury and displayed themselves in all their splendor, even posing for photos. Xavi is manager of the facility and was onsite for the viewing. This was one of his northern highlights. But not the only one. On a recent trip to Manitoulan Island he got to witness the chinook salmon run up close at Bridal Veil Falls.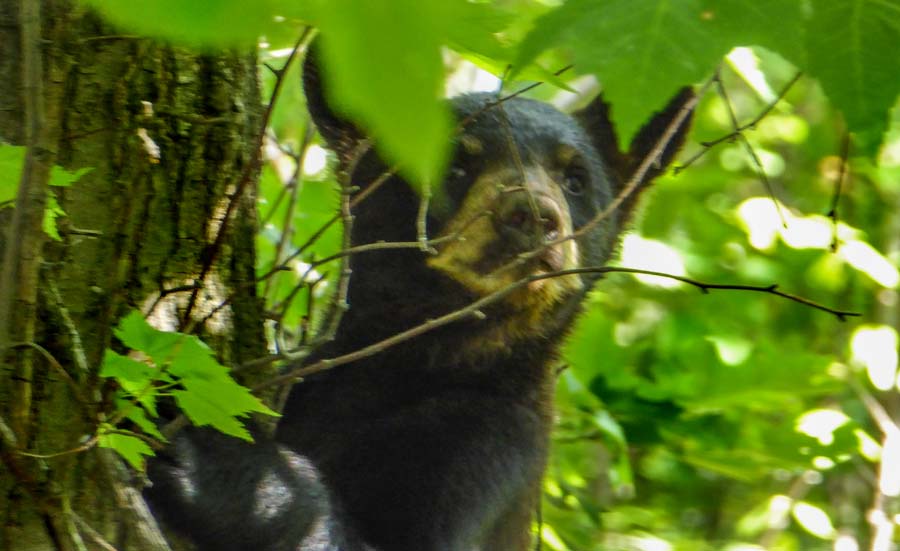 (not Xavi's bear)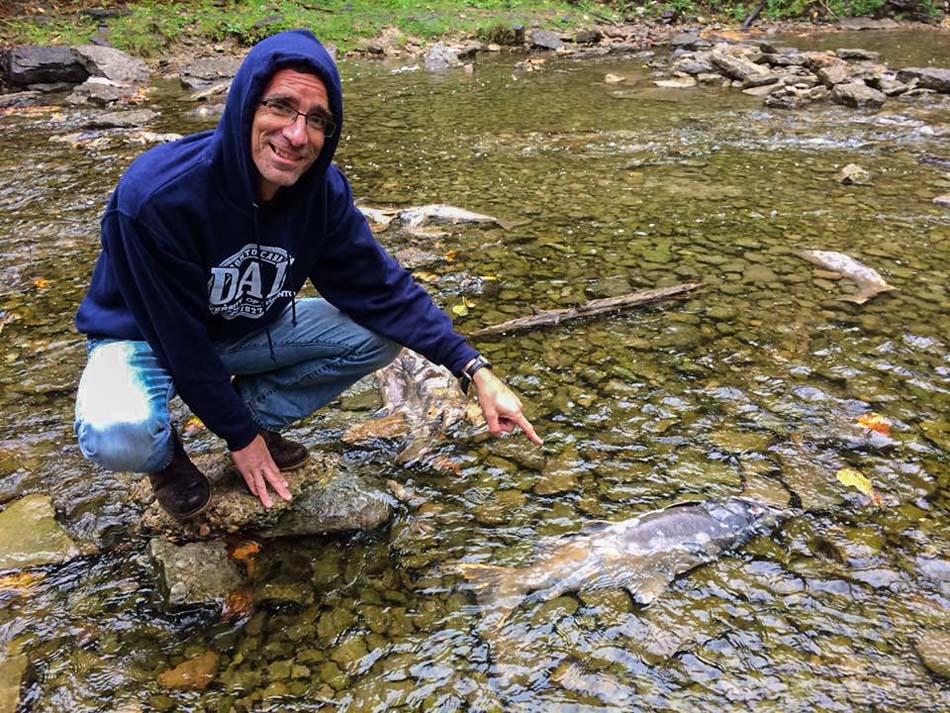 Chinook salmon at Bridal Veil Falls
While the wild bear encounter and run of salmon were something very special Xavier was never satisfied with the status quo. He was always looking for a little chaos. His 2 summer Ragnar events indicated to us he was searching for the unique and unusual. Something with a little flair. Something that people would talk about for time to come. Perhaps a pub run.
Thus was born the "6 Pubs in 6 Kms. in 6 Hours".
The ambitious plan was to start at our local establishment (Buzzy's), drink 1 beer, travel approximately 1km to the next watering hole and repeat same until 6 spots had been visited and a way home had been worked out... hopefully in advance.
A special treat awaited the group when member Ania ordered Buzzy's management to have French beer on hand for the event start. Since our Apres Runs commenced months ago Xavier let it be known EVERY week that he if he was to drink beer he would prefer it to be French beer. The waitress always smiled and promised to take his concern to management but the French beer never materialized...until Pub Run Day. Buzzy's finally came through and special ordered a case of Kronenbourg 1664 French beer. What an excellent way to get the party on their lubricated path. Take a look at the photo and link below to see the Pub Runners in action. Further description not required...or wanted by the pub runners.
P.S. They didn't stick to just one beer per location and they all arrived home safely.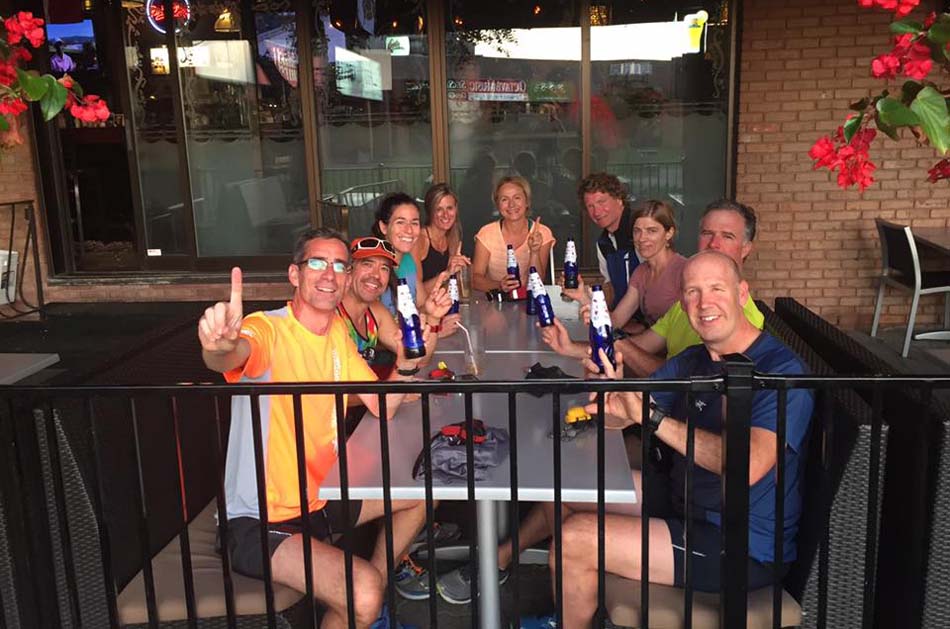 Buzzy's with Kronenbourg
---
Time marches on and unfortunately for us, so does Xavier. A new opportunity in hotel management has opened up for him in the GTA and he will be leaving us within the week. Fortunately for us he is not going quietly into the night. How fortunate we are to have our good friend organize his own Farewell Xavier party and invite all his friends.
In his farewell speech Xavi was heard to say:
"Loose translation from this French movie quote I have in mind " regarding that particular town, one cries twice : when you arrive and when you leave" pretty much how feel about leaving Sudbury this week."
Thank you for joining me tonight ! It was truly great and I hope you had as much fun as I did ! Thanks again for everything !
Thank you Xavier. We'll miss you and until we meet again here are some more memories.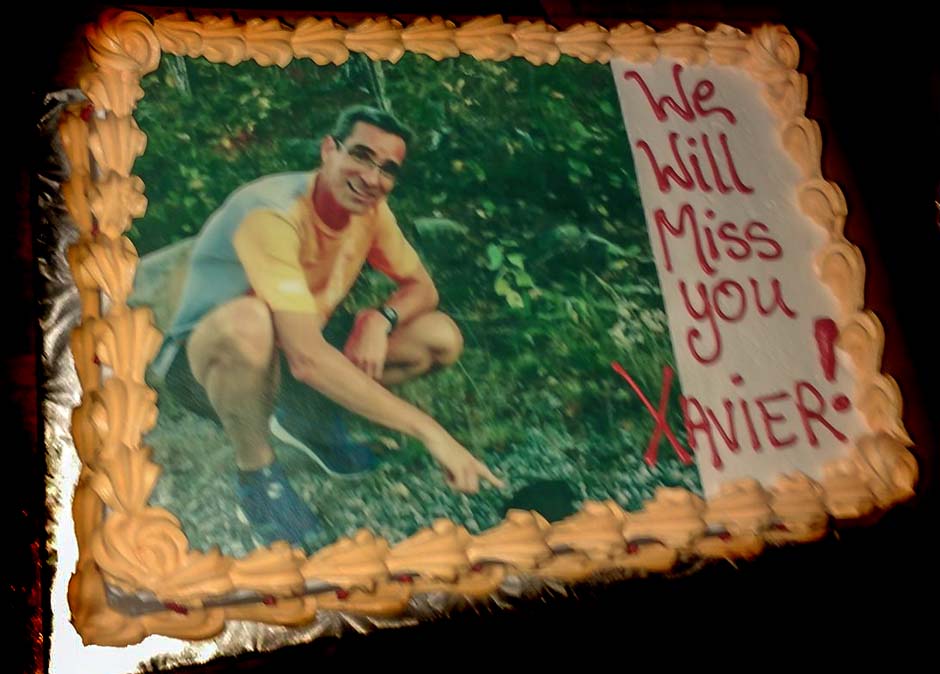 Xavi pointing out suspected bear scat (the closest he got to anything ursine in the wild)
Cake by Ania D.