| | | |
| --- | --- | --- |
| | | |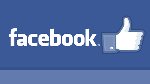 Hello Everyone, May 28, 2020
In this Issue:
Apex Warrior Virtual Trail Race Series Update! THE COURSE IS STILL LIVE UNTIL SATURDAY MAY 30 PM
Toronto Virtual Run for the Ladies
Virtual GirlsRun Sudbury
Trail Talk - Episode 4 - God and the Starship?
High School Senior Leo Daschbach Runs Sub-4:00 Mile at the Quarantine Clasico
Photos This Week
Upcoming Events NEW VIRTUAL May 24 Apex Dash, SudburyRocks!!! MOVED to OCT 25
Running Room Run Club Update:
Track North

Apex Warrior Virtual Trail Race Series Update!
The Course is STILL LIVE UNTIL SATURDAY PM MAY 30
Please head over to apexwarrior.ca/race-1 to find more details regarding the race.
We have added a mini challenge component to the race as well!
1. Most creative selfie during the race.
2. Selfie from lookout with island in the background.
3. Earliest / Latest start time.
4. Best costume.
5. Best Finisher photo with bib and medal
Prizes will earn given to each participant that competes in these challenges. These must be posted to your wall, not your story to be entered. Use the hashtag #runwith apex and tag @apexwarriorfitness.
Have fun running, this course is going to be fast!
Some of the Course Action so far
Kristofer Cacciotti
BOOOOOOM! Put an aggressive time on the board at the Apex Dash to set the bar high for everyone else running this week.

I want to scream praises from the top of the highest mountain for Dennis Legault, and the rest of the Apex Warrior team for how unbelievable marked the course was. Between the striped tape and the painted signs, there was absolutely no confusion as to the route we had to follow. Every other aspect of the race was also executed at the highest level, just like everything Apex does.

It was absolutely PERFECT conditions out there today. Legit couldn't have asked for better weather. Rain held off, it wasn't too warm, the black flies were nowhere to be seen, the trails were the driest they have been all year, and the sun actually shined for like half of the race. Absolutely amazing!!! ??

It was nice to see Devon Prosser, Ross Beyers and Ashley Hayes out there getting after it! I love seeing people in the trails, it's such a motivator.

Good luck to everyone else running the Dash this week! Tag me up in your race posts so I can see where I stand! — feeling proud with Dennis Legault at Lake Laurentian Conservation Area.





---
Ross Beyers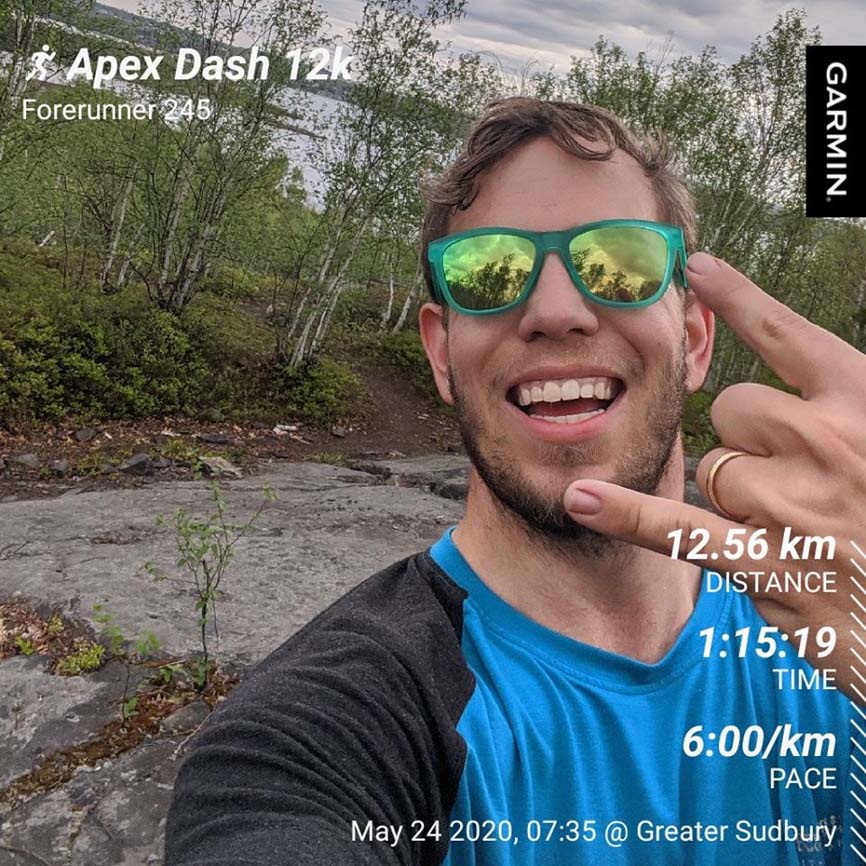 ---
Ashley Hayes
---
Helen Francis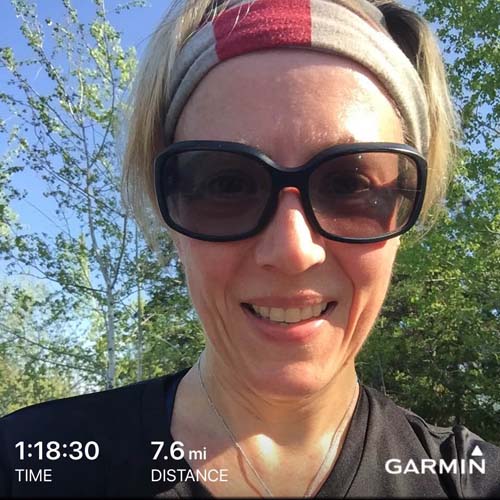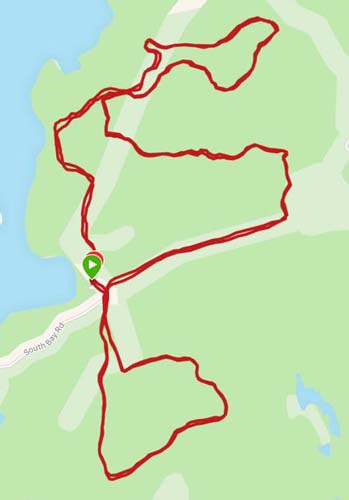 ---
Shoes do 6.1 km SLOWLY (about 60 minutes)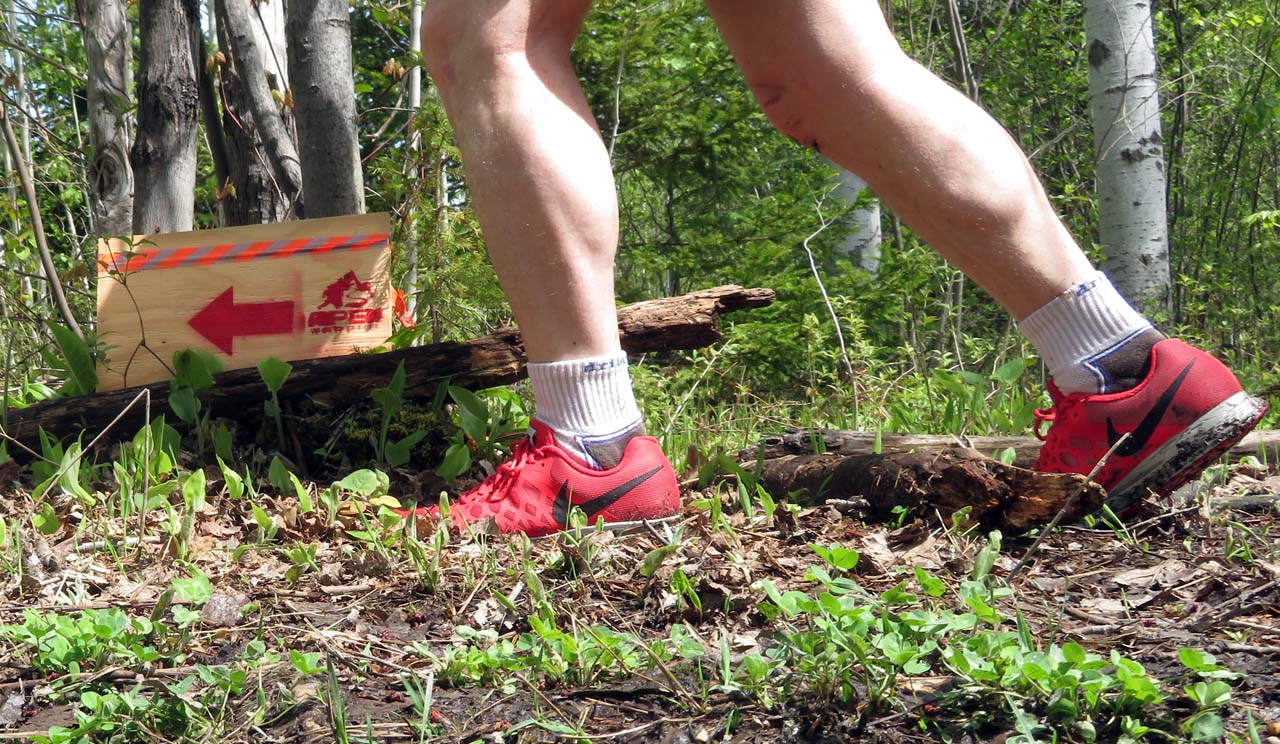 Left foot up the Mt.Ramsey trail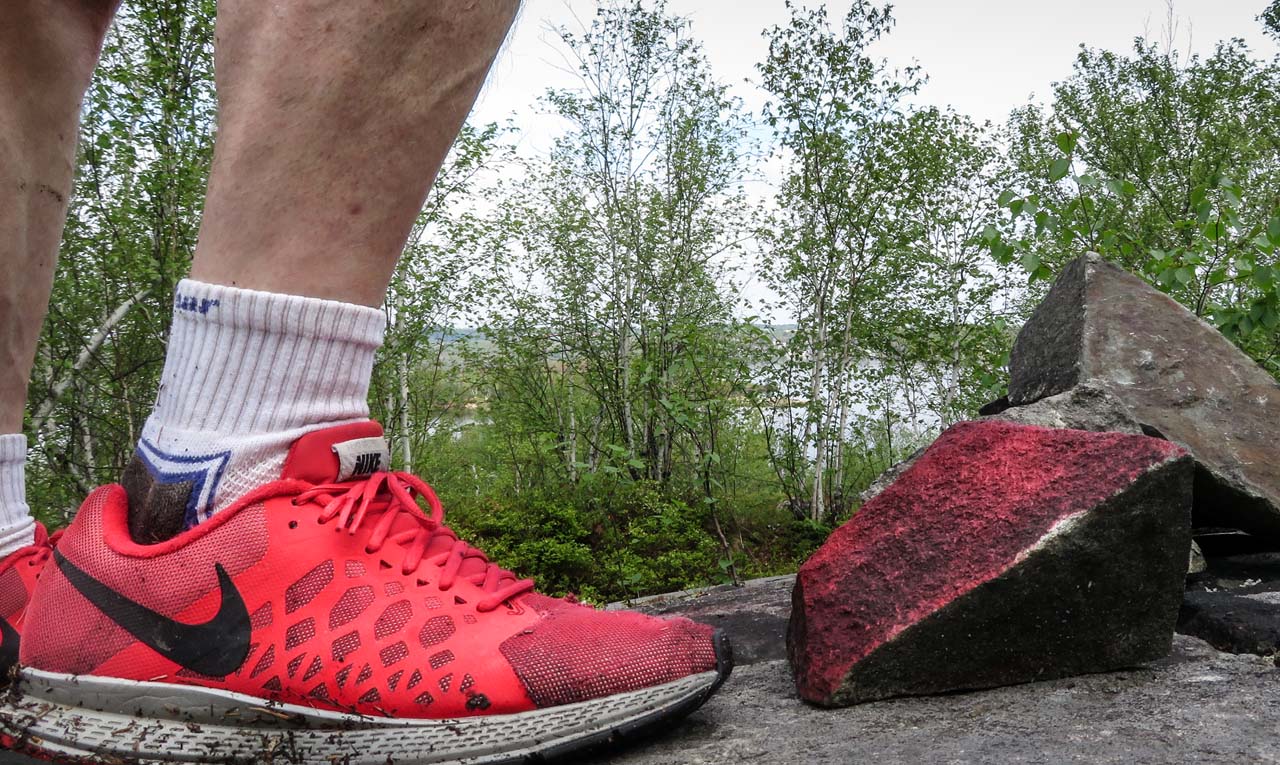 Right foot Selfie with island barely visible through the new growth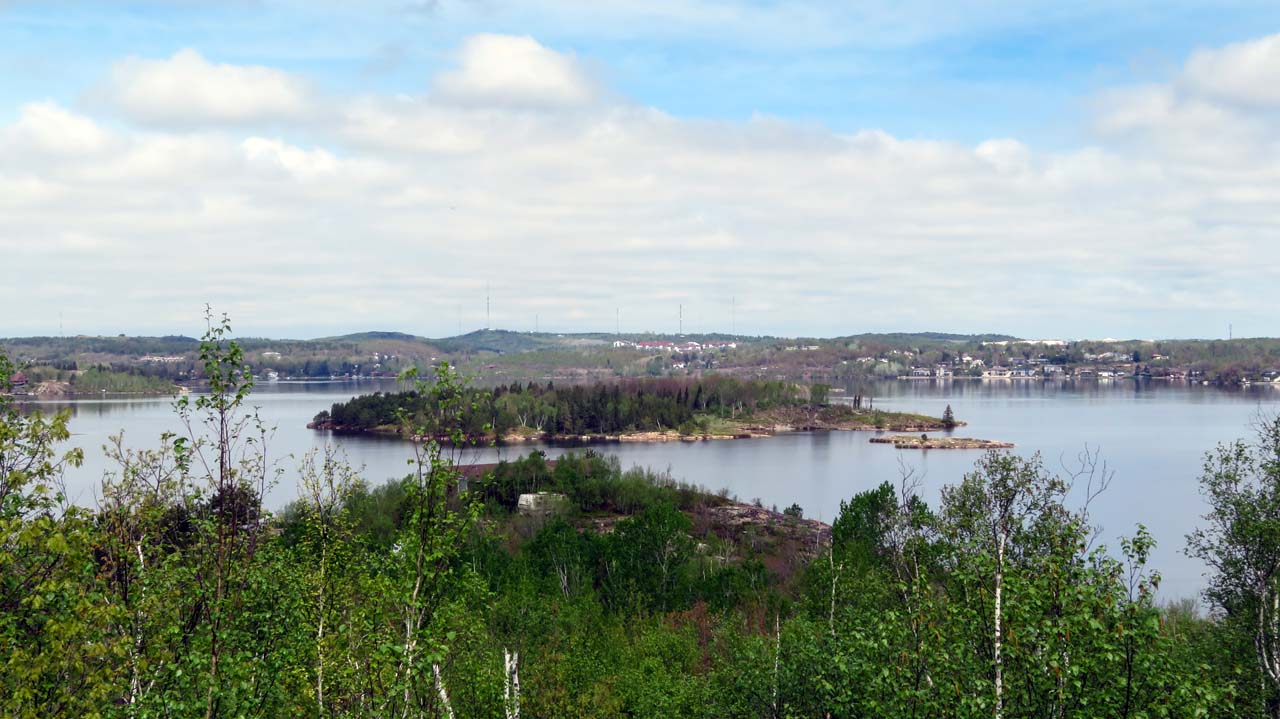 pic of island - positive proof of extra distance
---
The APEX Dash 6km
Place Name Time
Place Name Time
1 Jill Tworo 36:27
2 Natalie Beaudry 42:17
3 Matt Facendi 48:34
4 Krysta Moland 01:01:00

Last updated: May 27, 2020 7:03:34am EDT

The APEX Dash 12km
Place Name Time
Place Name Time
1 Dennis Legault 01:04:39
2 Kristofer Cacciotti 01:07:14
3 Devon Prosser 01:13:53
4 Ross Beyers 01:15:18
5 Helen Francis 01:18:30
6 Renée St-Onge 01:19:59
7 Ashley Hayes 01:33:35

Last updated: May 26, 2020 3:20:23pm EDT



Toronto Virtual Run for the Ladies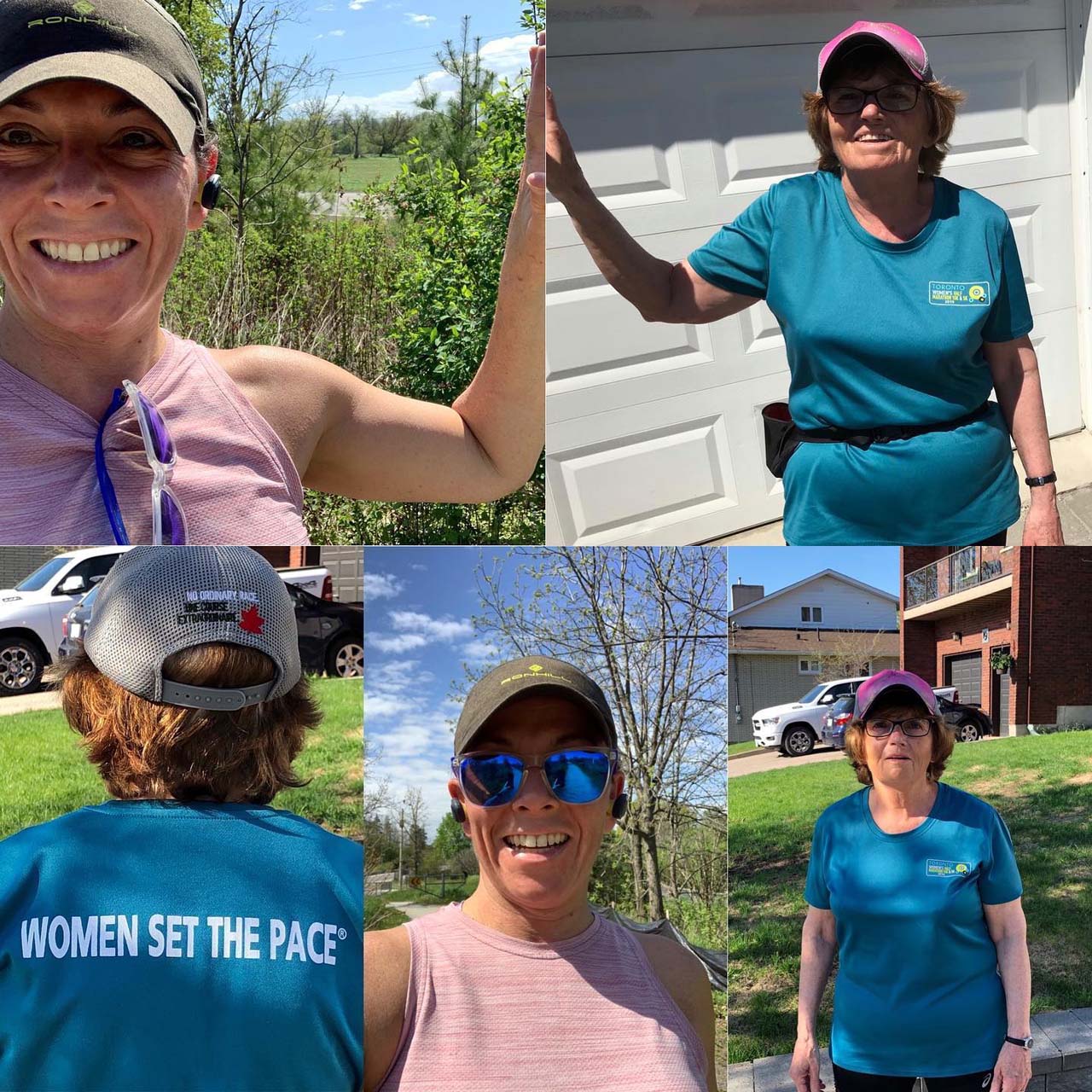 Virtual Run/Walk
Covid-19 has changed many things in our everyday lives. Normally each year my daughter, Jenn Trowell and I do one or two of the Women's Series events at Sunnybrook Park in Toronto – a wonderful women's race for POGO - Pediatric Oncology Group of Ontario. I have loved doing the event with my daughter – she runs and I walk and we share the event with many women. It is wonderful to see so many women running and walking: moms and daughters, grandmothers and granddaughters, friends etc. The Toronto Firefighters give out chocolate near the end of the event. Unfortunately this year it has been understandably cancelled as an in-person event but fortunately, it has gone virtual for the three events.
Jenn and I decided to do the virtual run/walk – we had approximately three weeks to do it but we decided to do it at the same time. On Saturday, May 23rd we started at 09:30 – Jenn in Mississauga and me here in Sudbury – both doing the 10 km. event. We texted each other at the start and sent pictures. I did half the loop of the usual Hypothermic Half event – strange to run a 10 km event without volunteers cheering you on and having water stations. However, it was great thinking we were doing it together – our registration fee means we will get shirts and Medals and, also, donating to Pediatric Oncology. We took pictures at the end and, as you can see in the picture, we tried to show the connection we were feeling – my daughter's idea.
The event goes on until June 7th if anyone in the Sudbury community is looking for a virtual run to have as a goal – 1/2 marathon, 10 and 5 km events. Of course it is in aid of a wonderful charity – Pediatric Oncology. Jenn and I look forward to another of the run/walks in the series this year. Next year we hope to be back at Sunnybrook Park in Toronto doing our mother-daughter event.
Mary Lou Trowell


High School Senior Leo Daschbach Runs Sub-4:00 Mile at the Quarantine Clasico
He becomes just the 11th high school runner to break four minutes in the distance.
By TAYLOR DUTCH
MAY 25, 2020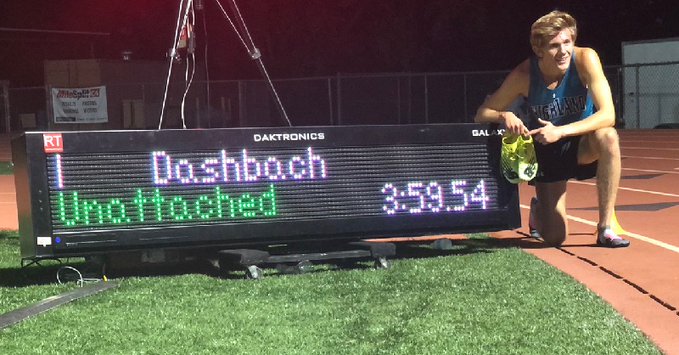 ---
A group of high school milers achieved historic performances in the Quarantine Clasico: Sub-4 Attempt, closing out this chapter of their careers with a bang.
On Saturday, May 23, Leo Daschbach became the 11th high school runner in history to break four minutes in the mile. The senior from Highland High School in Gilbert, Arizona, won the mile race in 3:59.54.
"I didn't realize I was going to run sub-four until I literally leaned across the line and the clock still said 59 [seconds]," Daschbach told MileSplit. "I still can't believe it. That's amazing
The small competition was organized after high school seasons were canceled as a safety precaution in response to the global coronavirus outbreak. The race took place at Oak Ridge High School in El Dorado Hills, a rural community 20 miles east of Sacramento, California; COVID-19 restrictions have started to relax in select California counties.
Daschbach is the first high school runner since 2017 to break the four-minute barrier. Prior to the Quarantine Clasico, Daschbach's personal best was 4:03.98 from the 2019 Brooks PR Invitational. He is now the fastest miler in Arizona history, according to AZ Central.
Photos This Week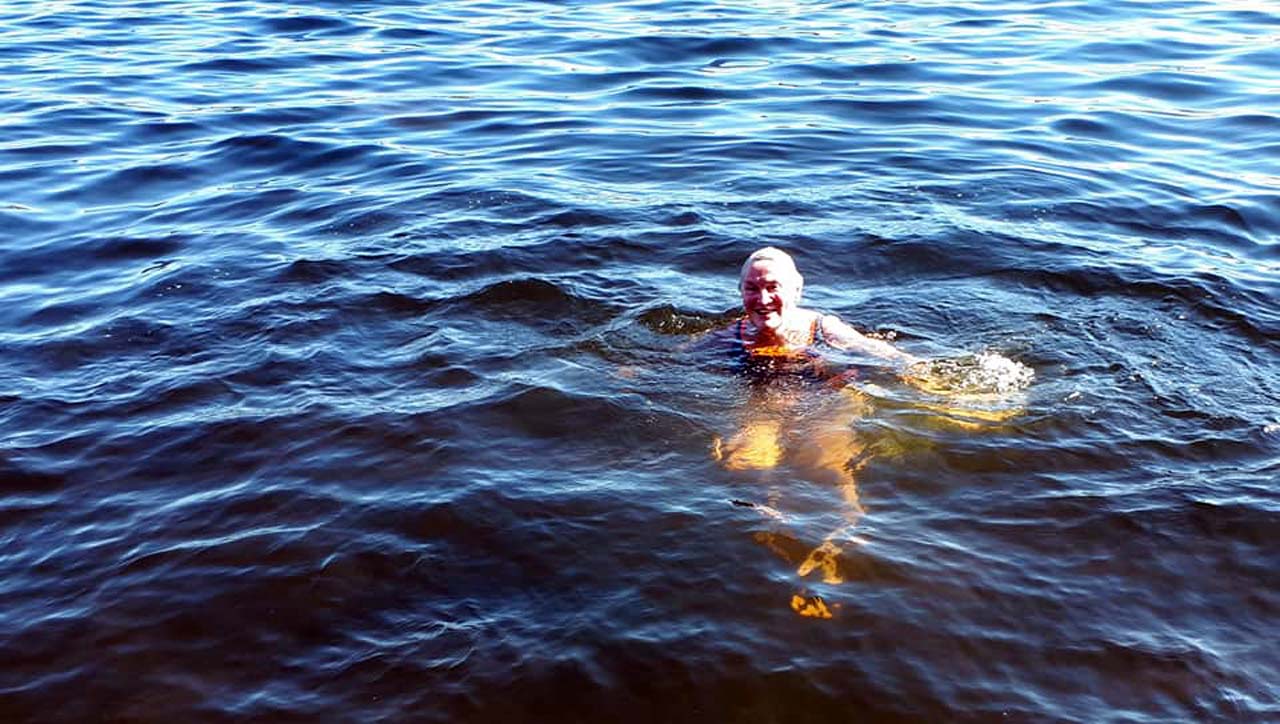 Maureen in 60 deg Penage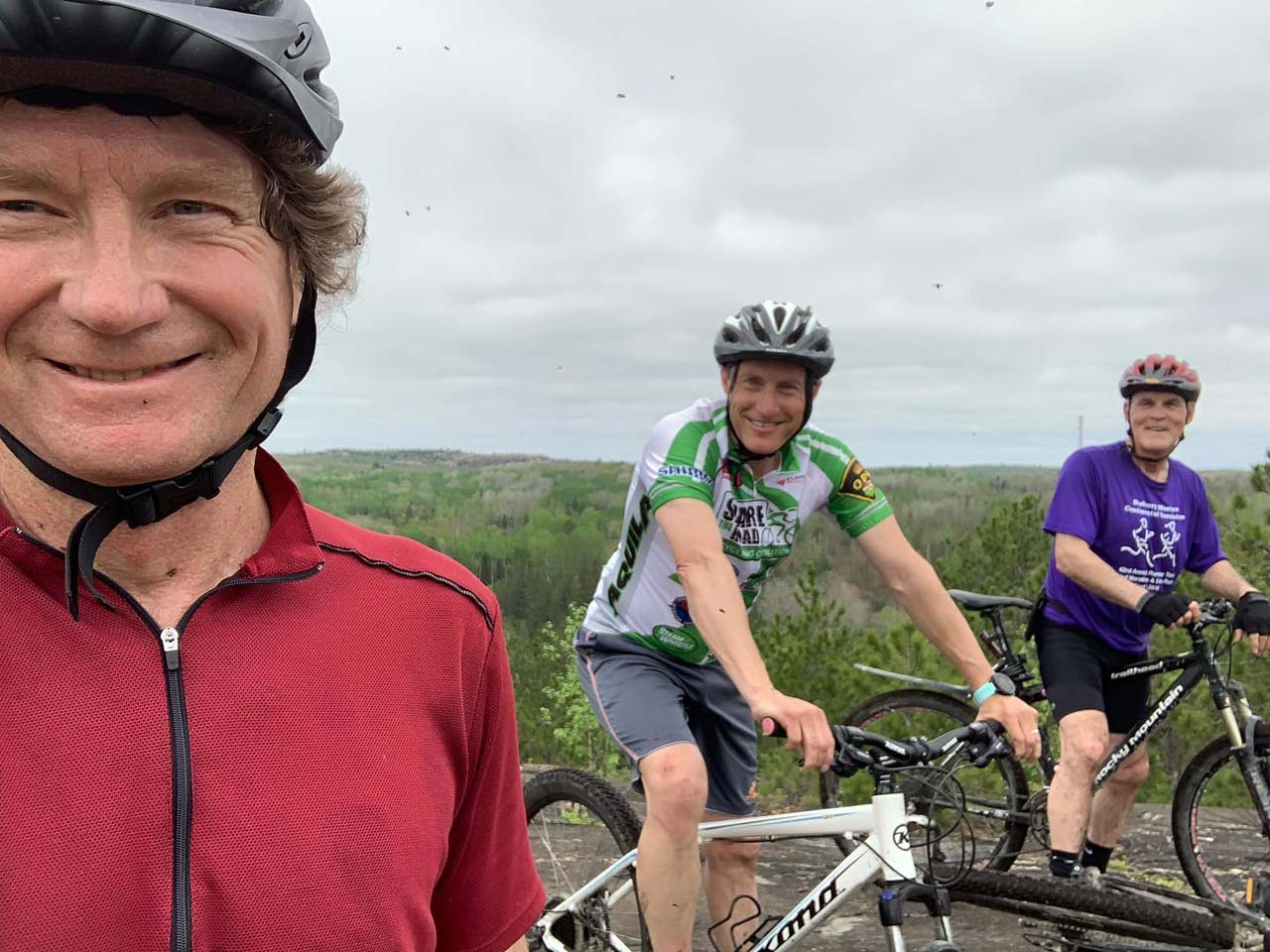 Brent, Pierre and Billy at Walden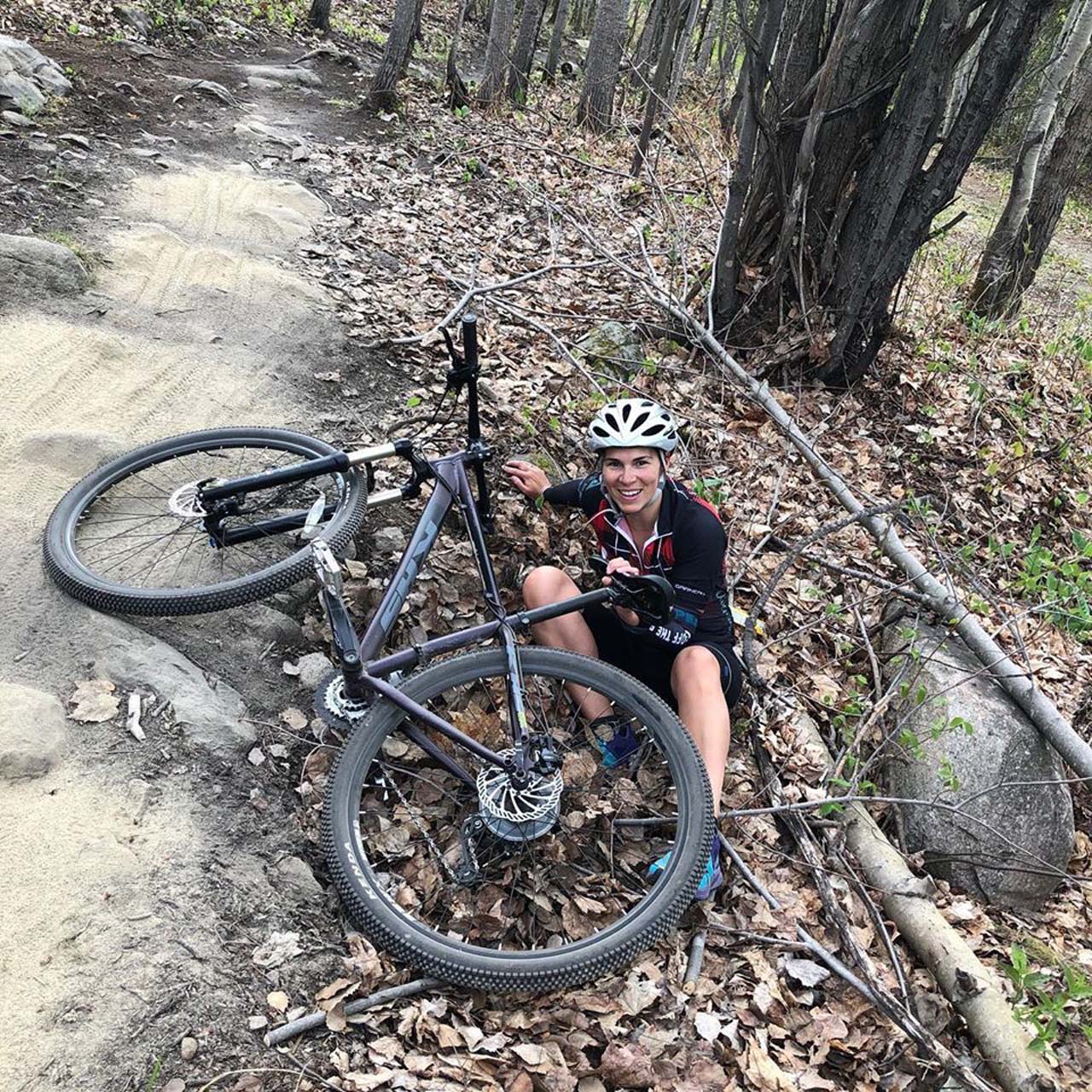 Liz off the trail at Walden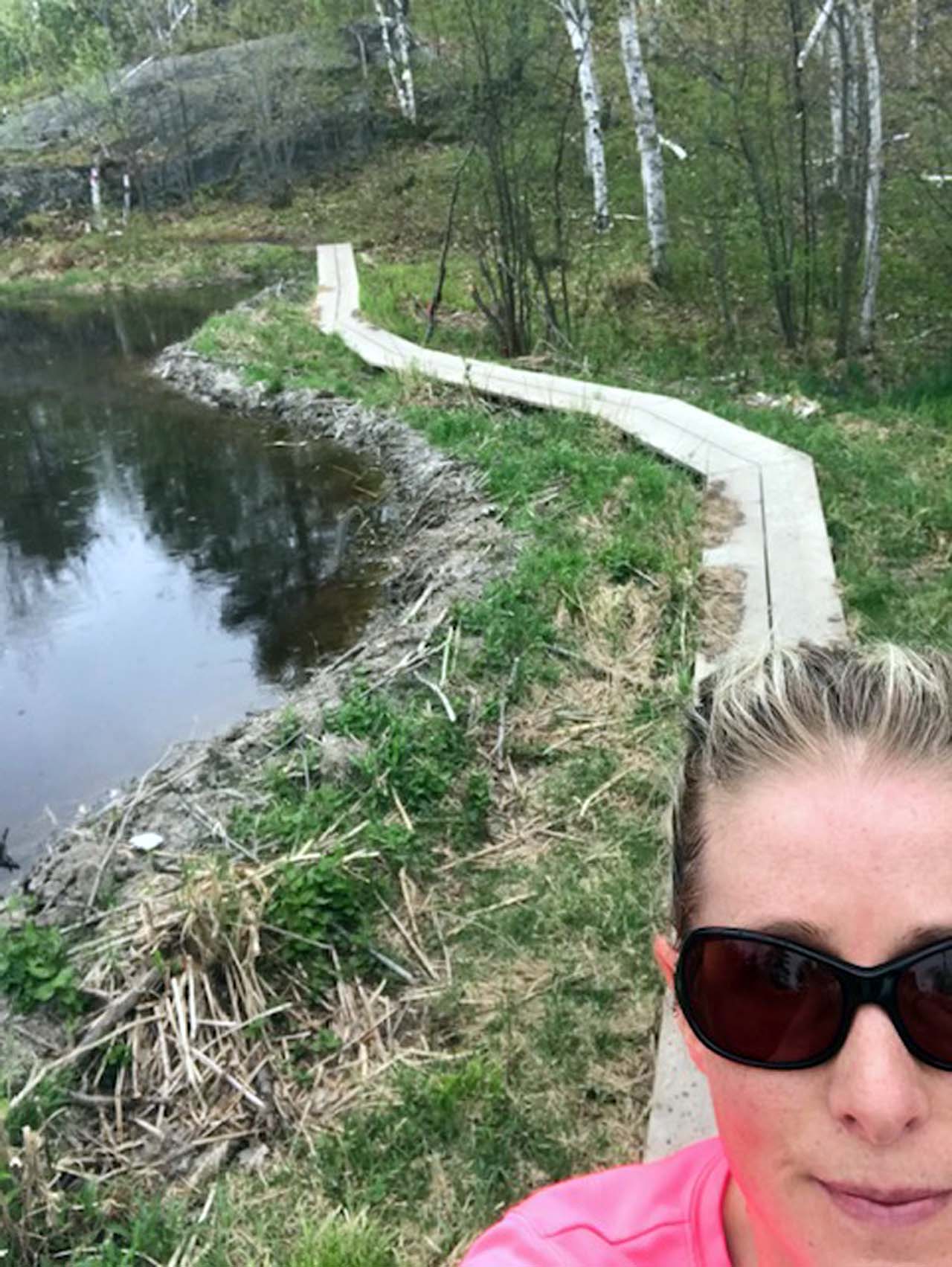 Elizabeth P. around Laurentian Lake
Seb and Eve at Bennett Lake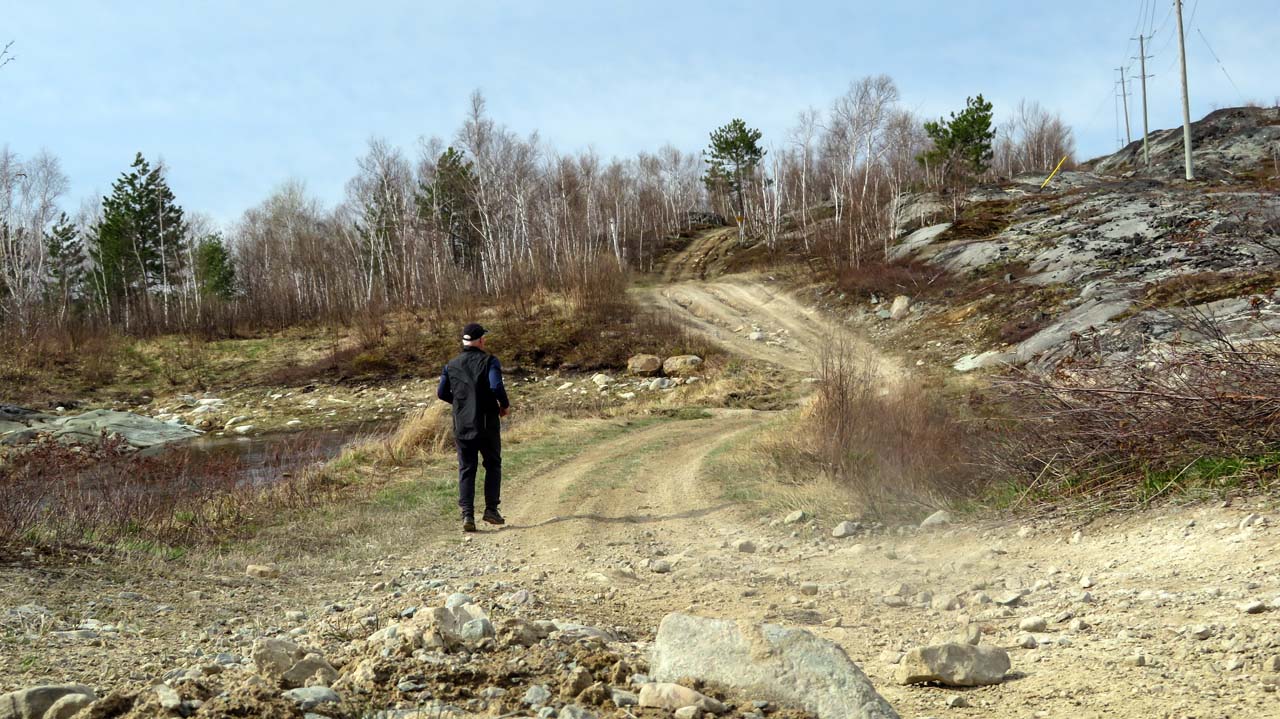 Vince on Moonlight Pole Line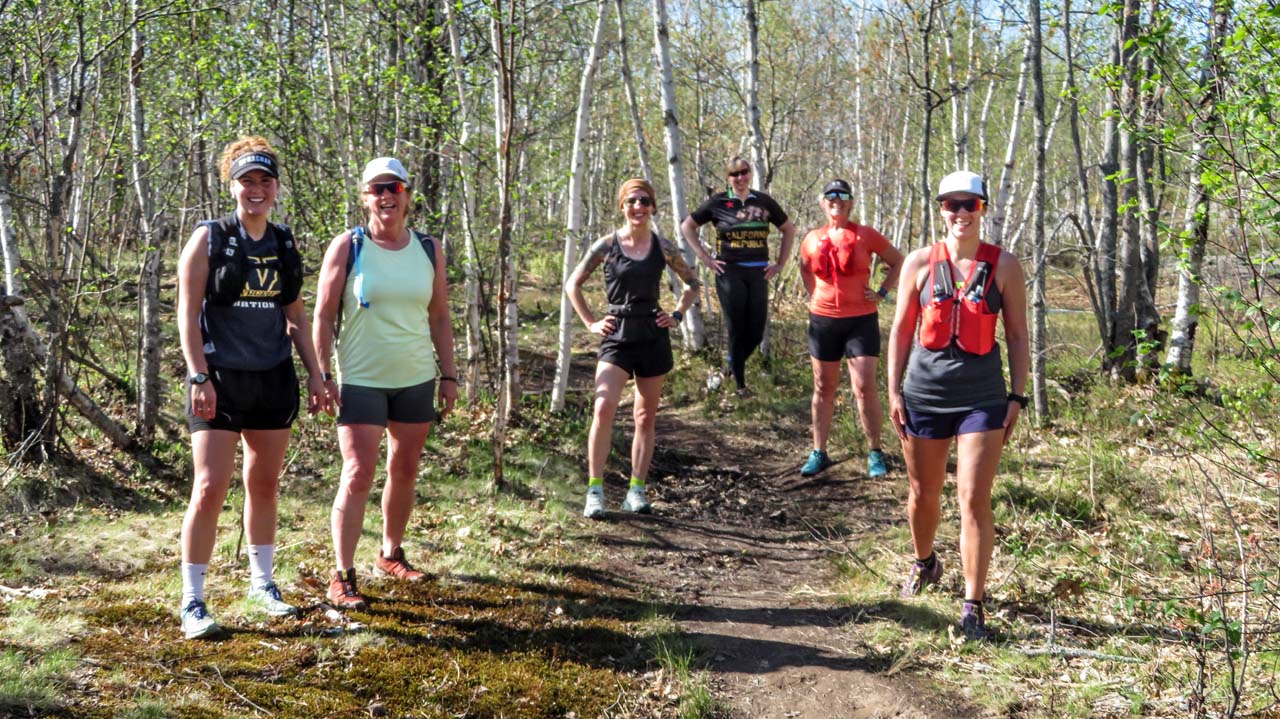 Laurentian loop troupe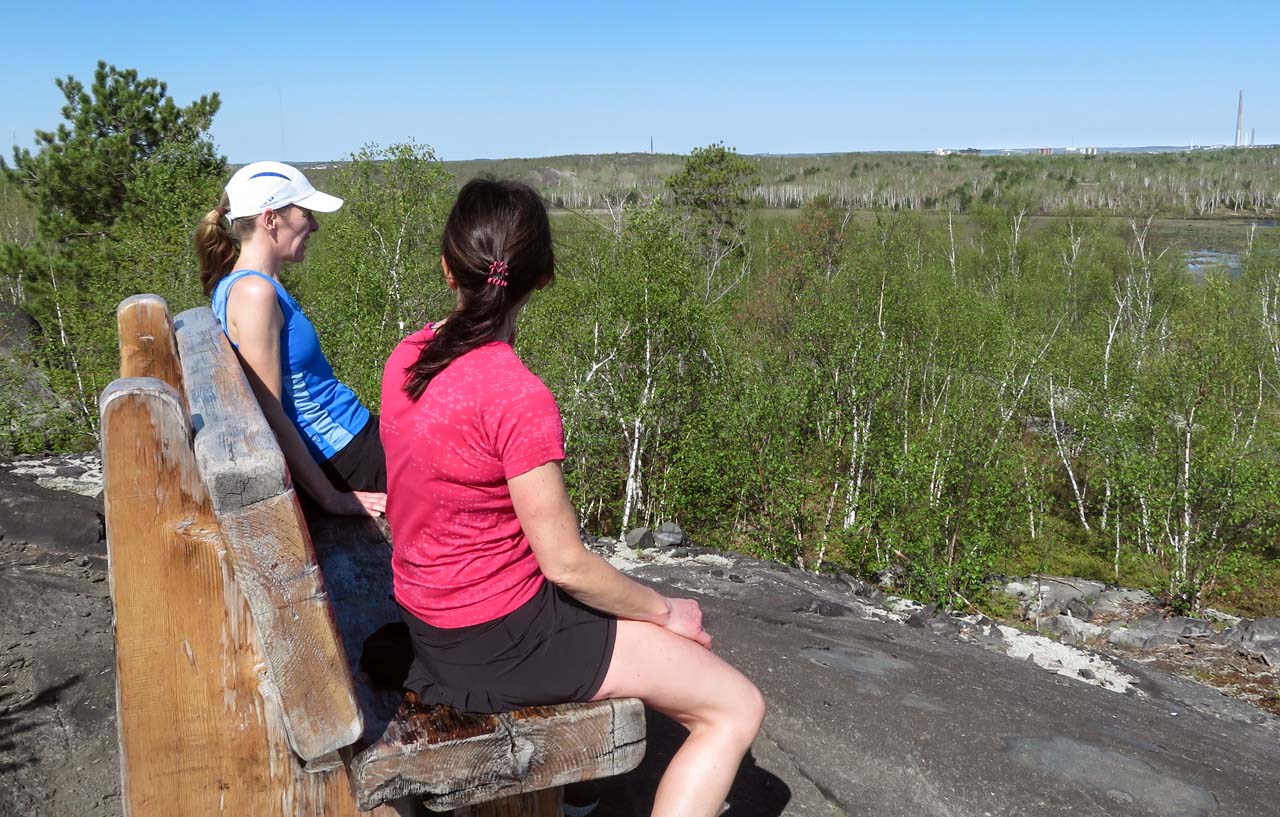 Wanda and Bridget on Laurentian loop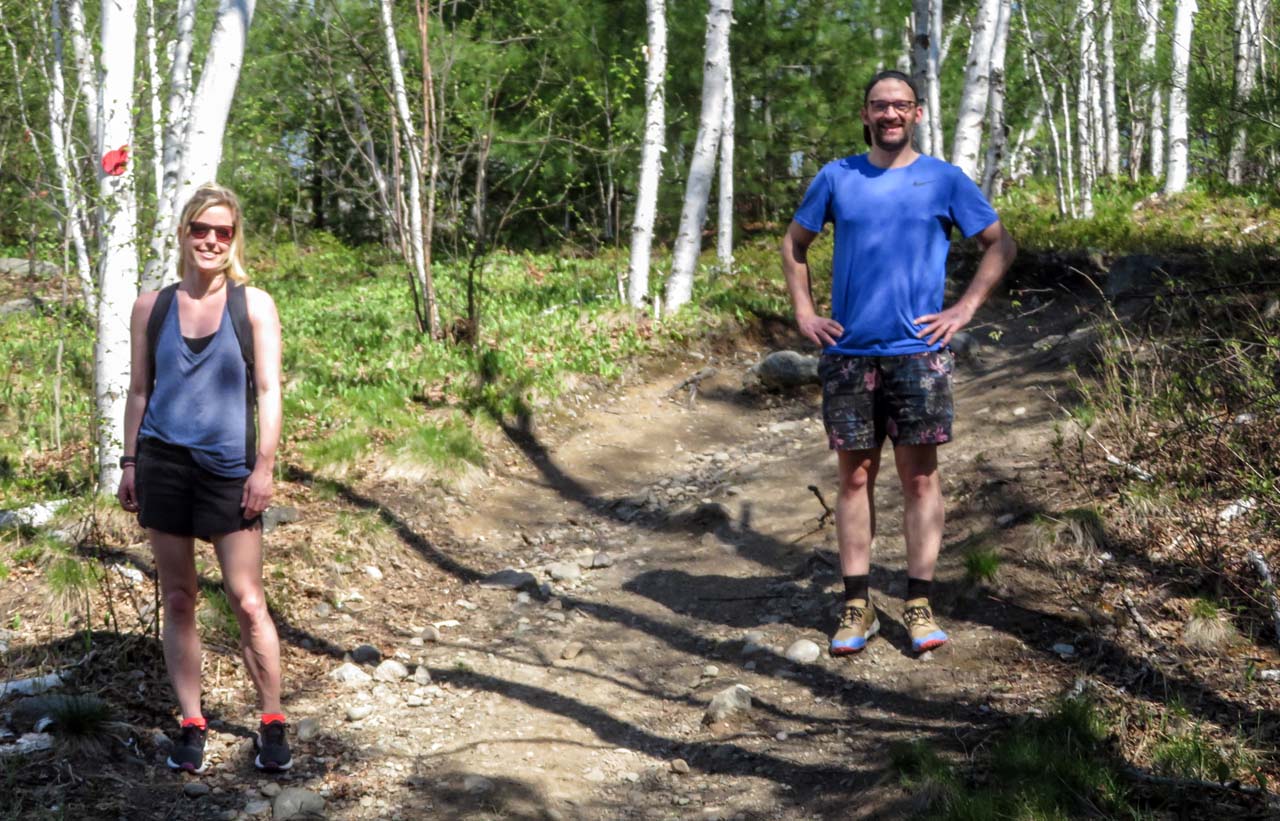 Sheena and Taus on red loop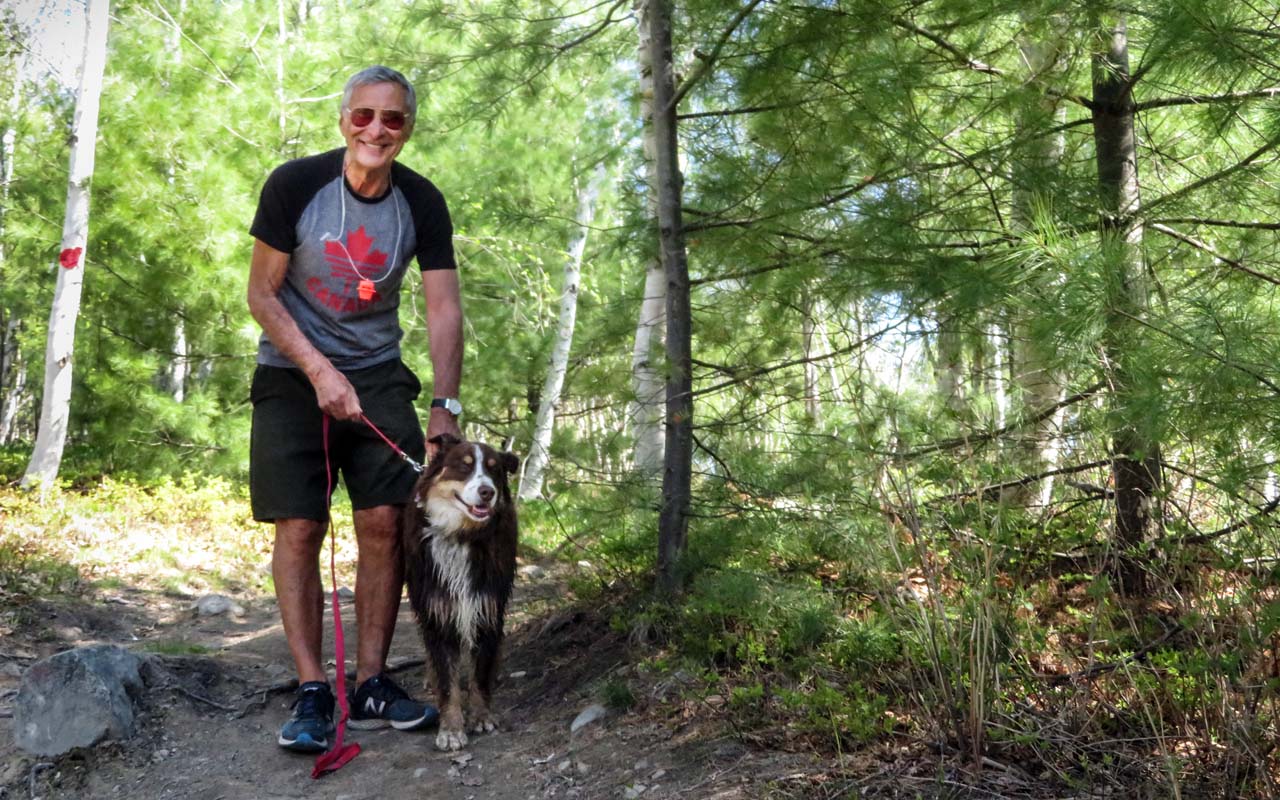 Darryl and best friend on red loop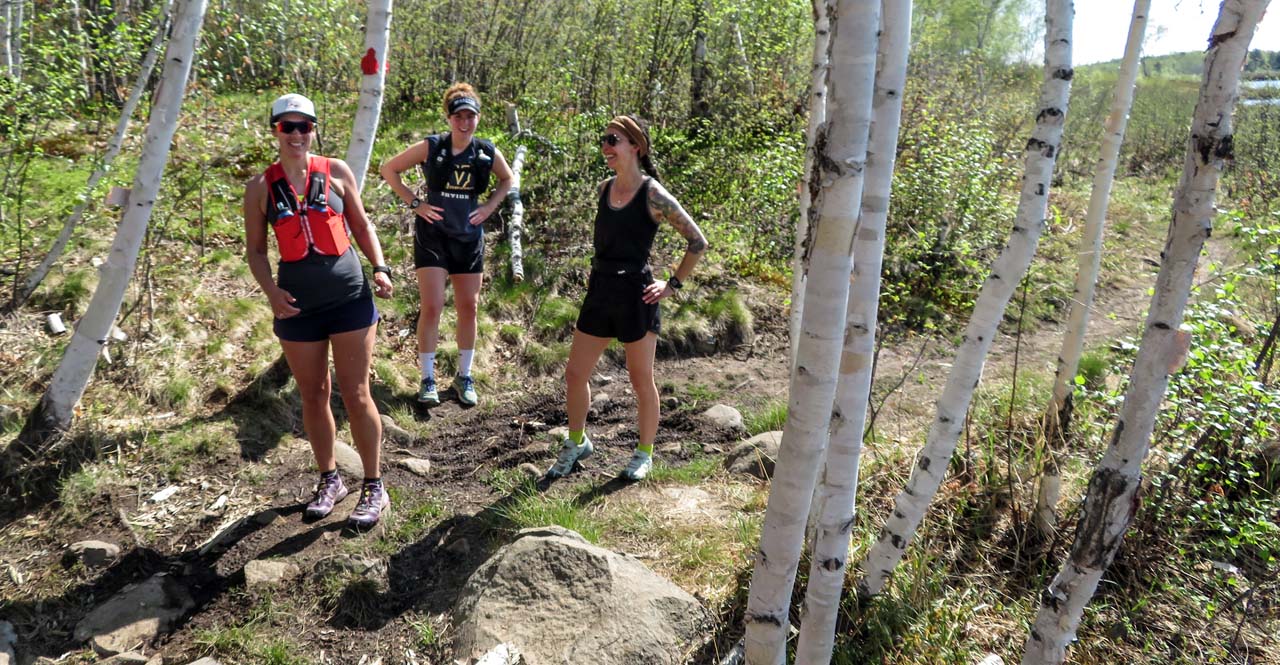 Group encounter #2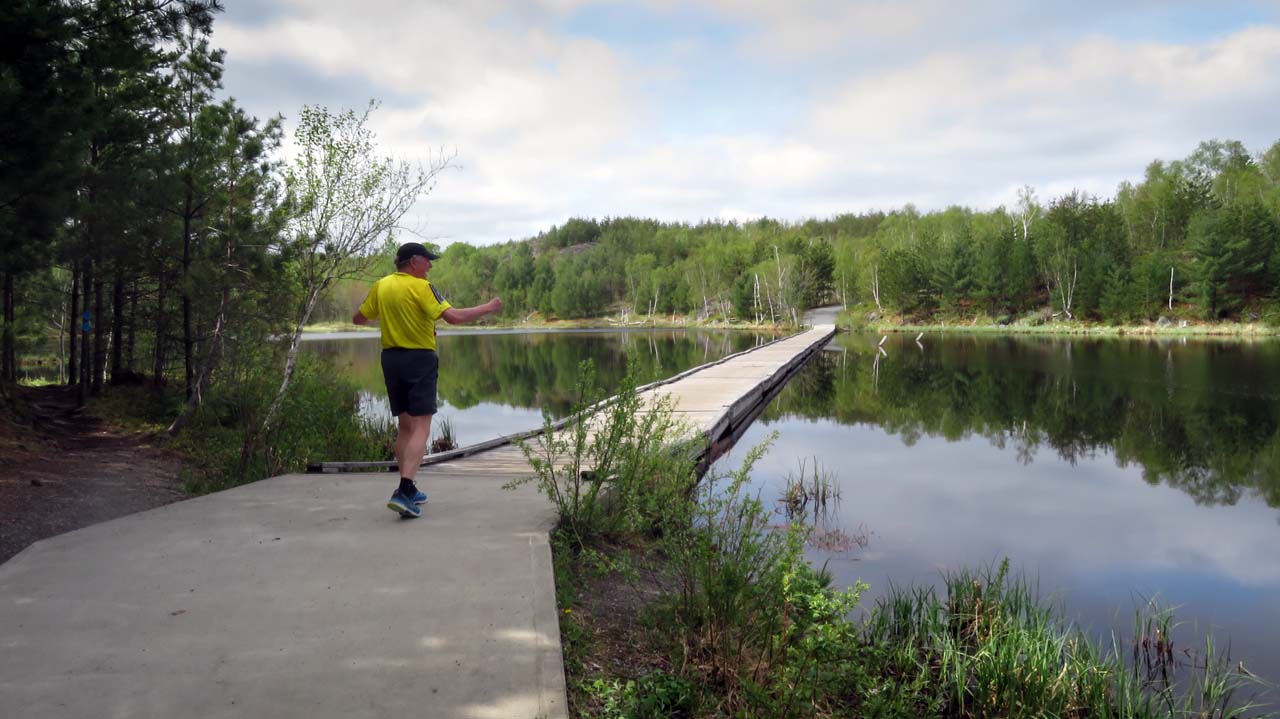 Dave on Moonlight trail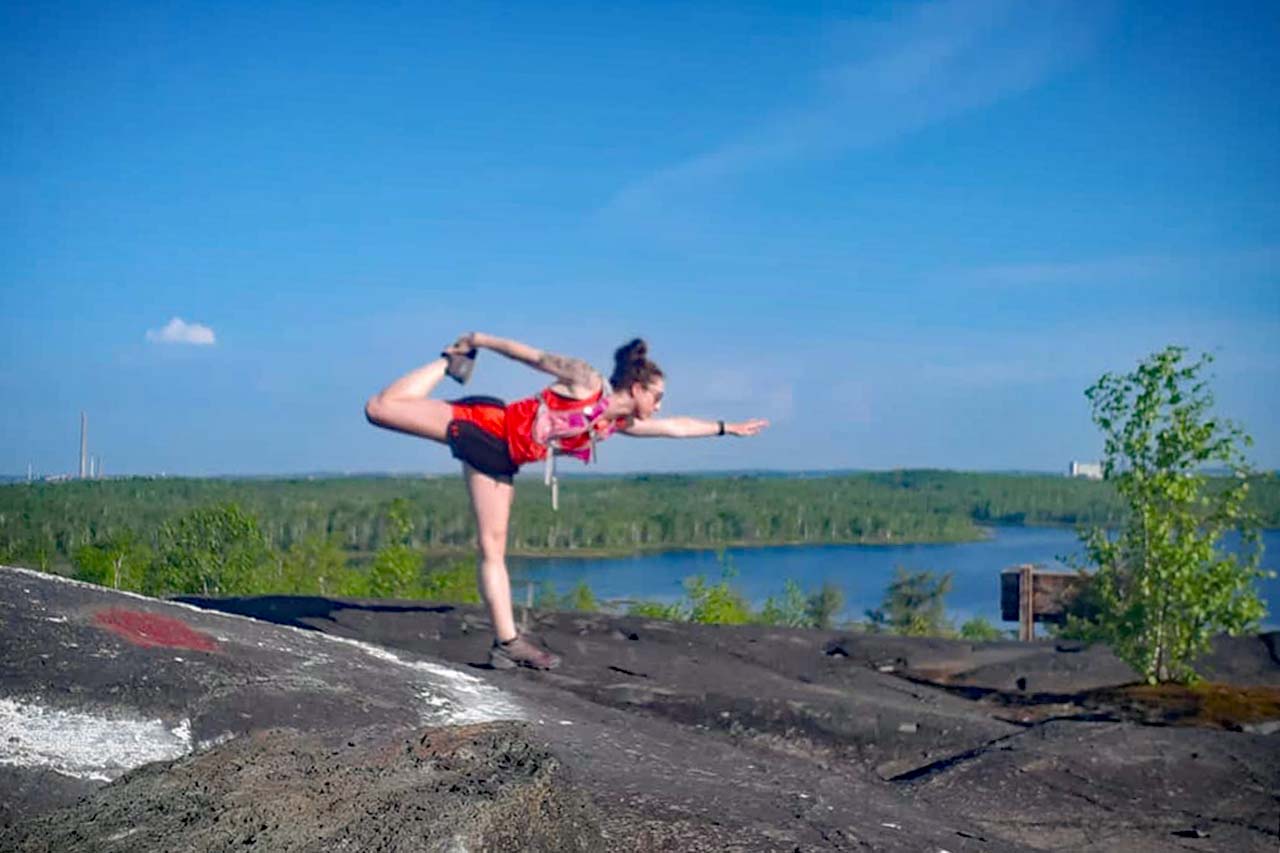 Ashley at the cairn
---
Vince's Wildlife pics for the Week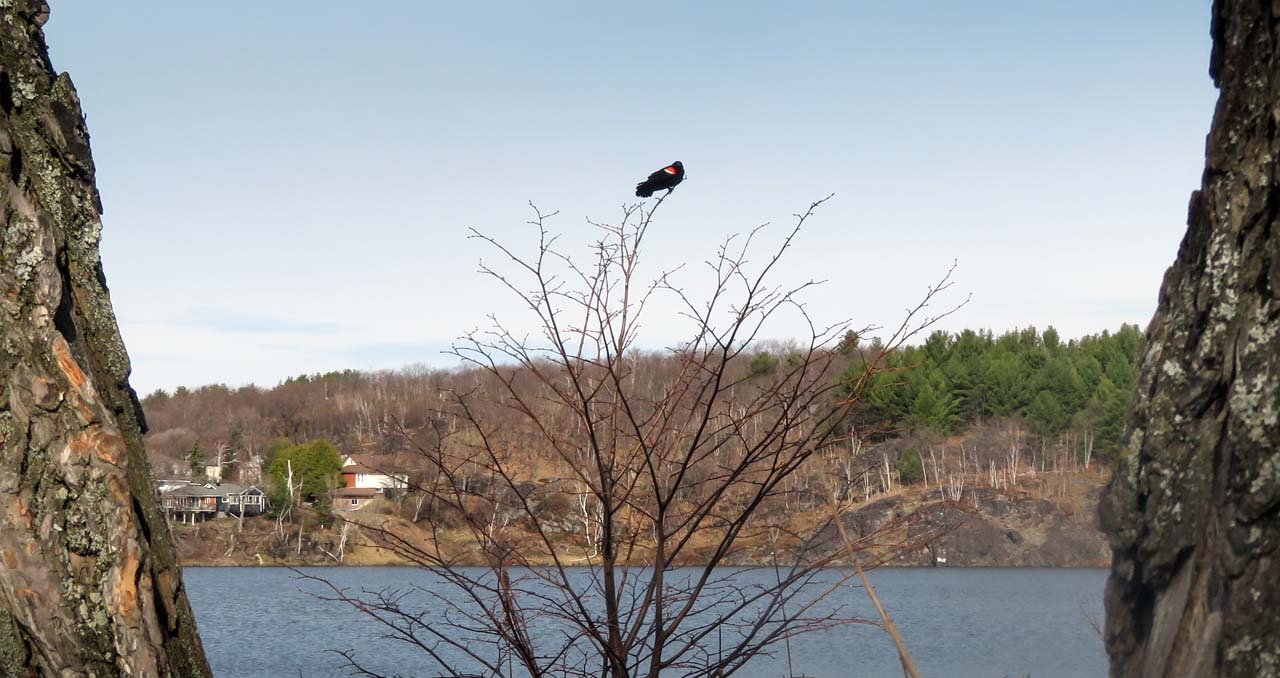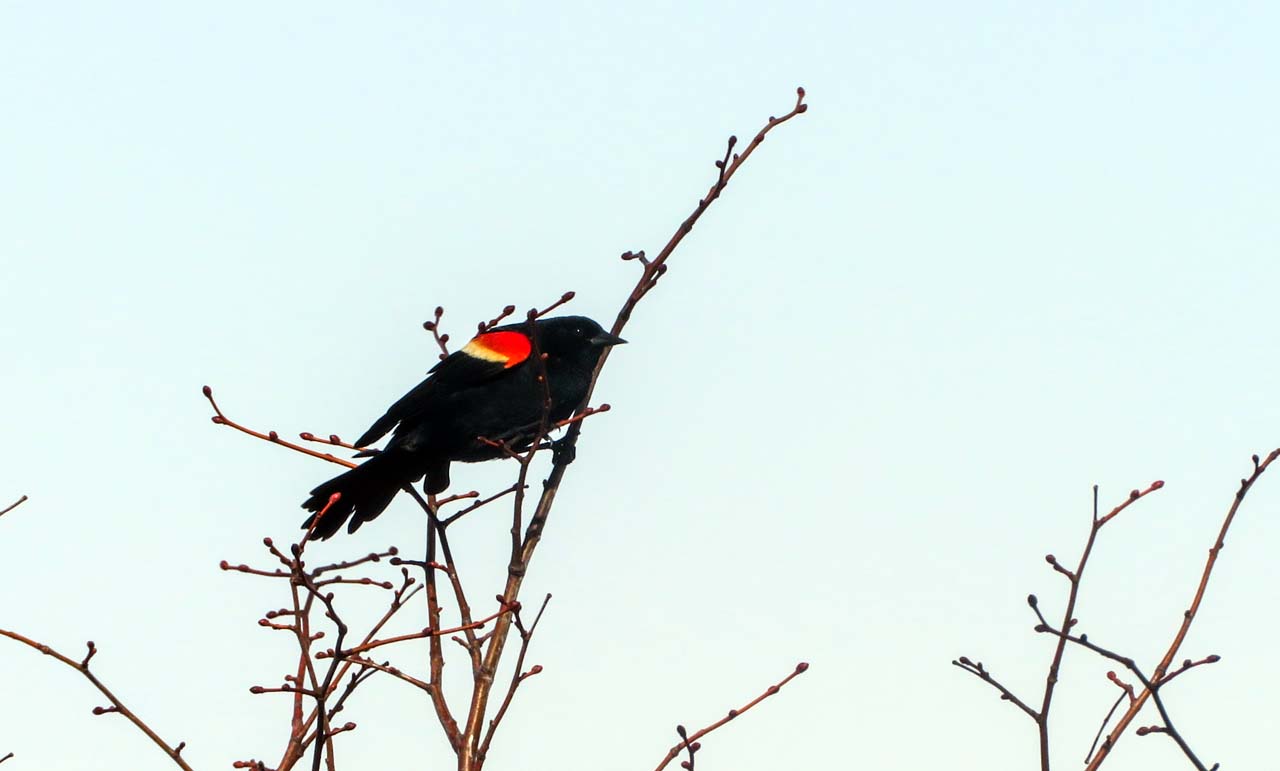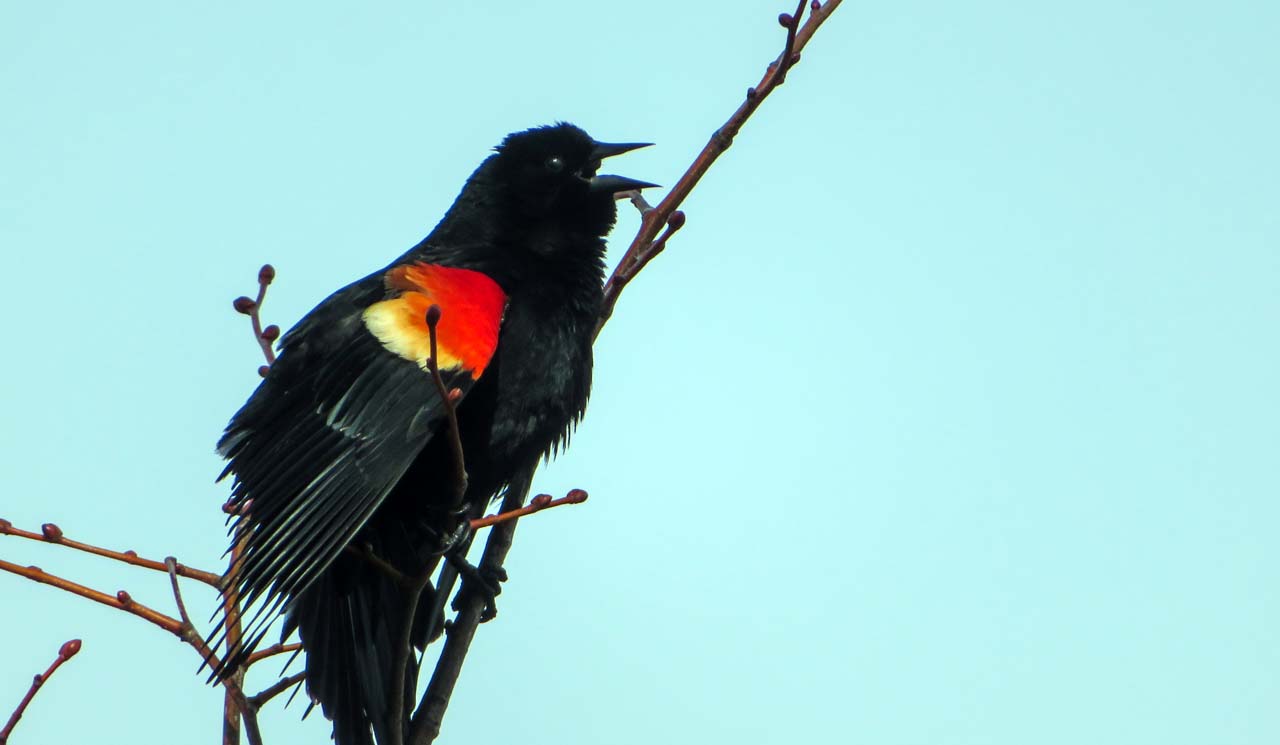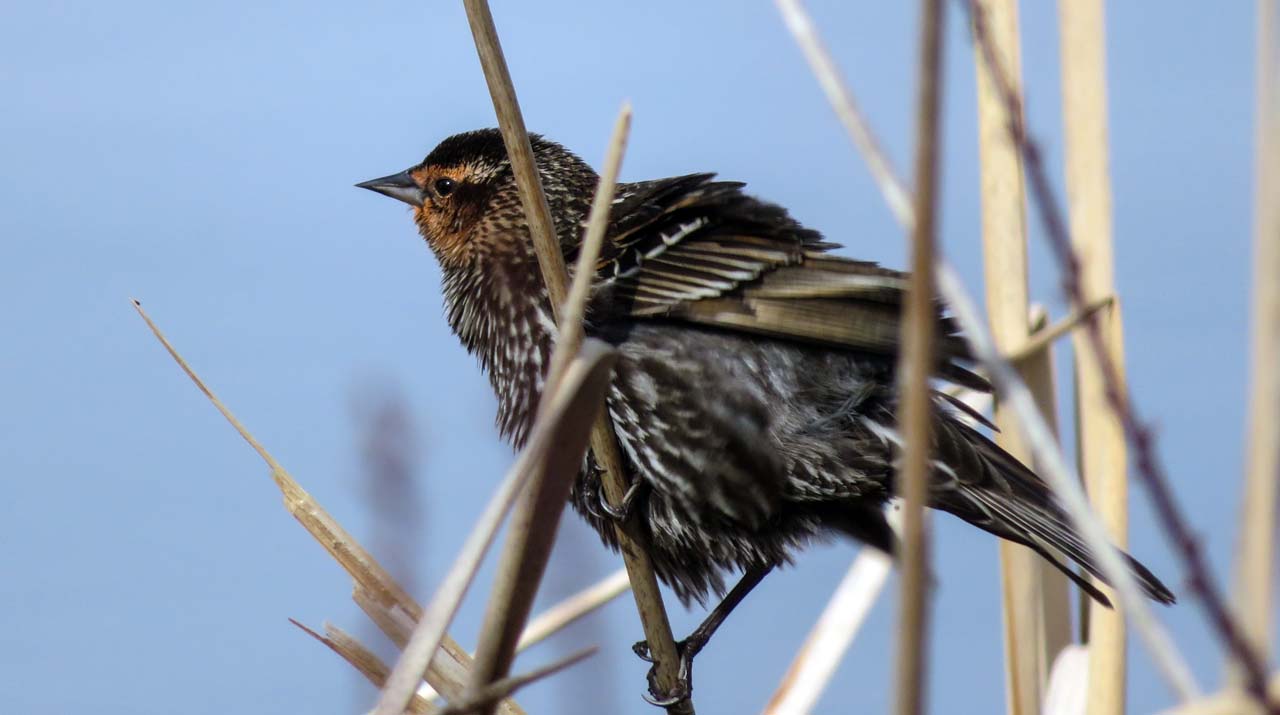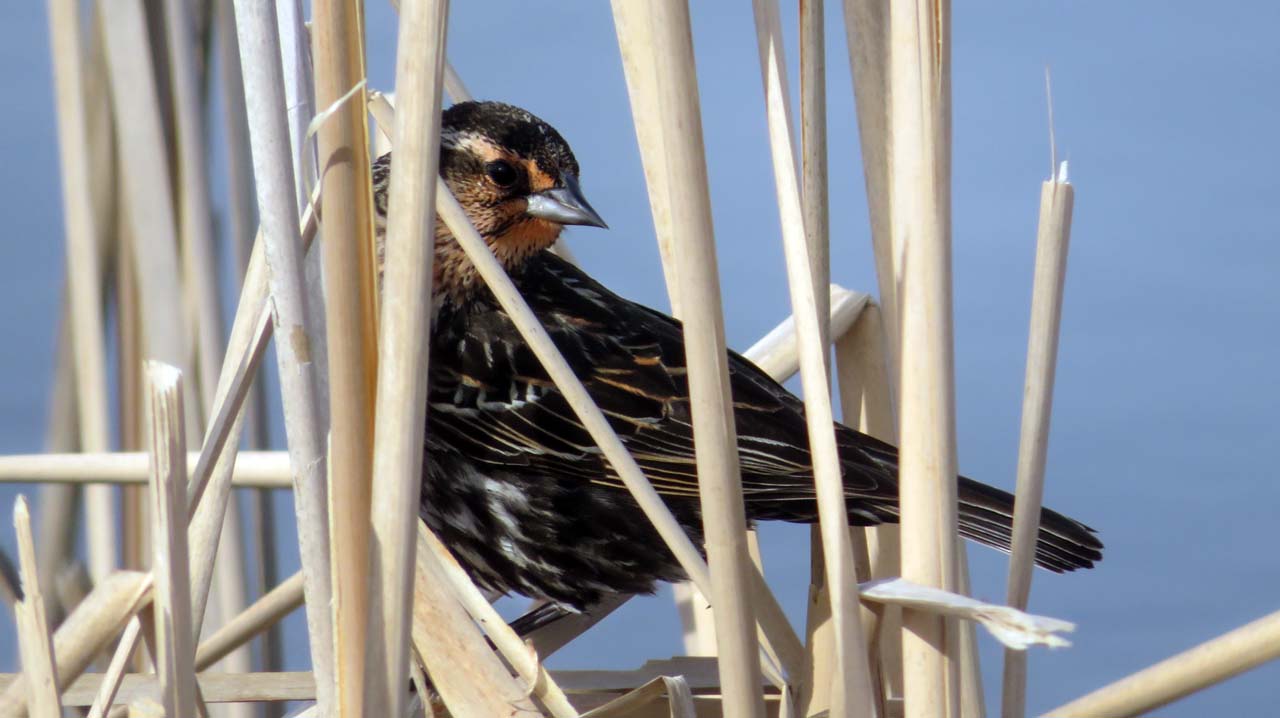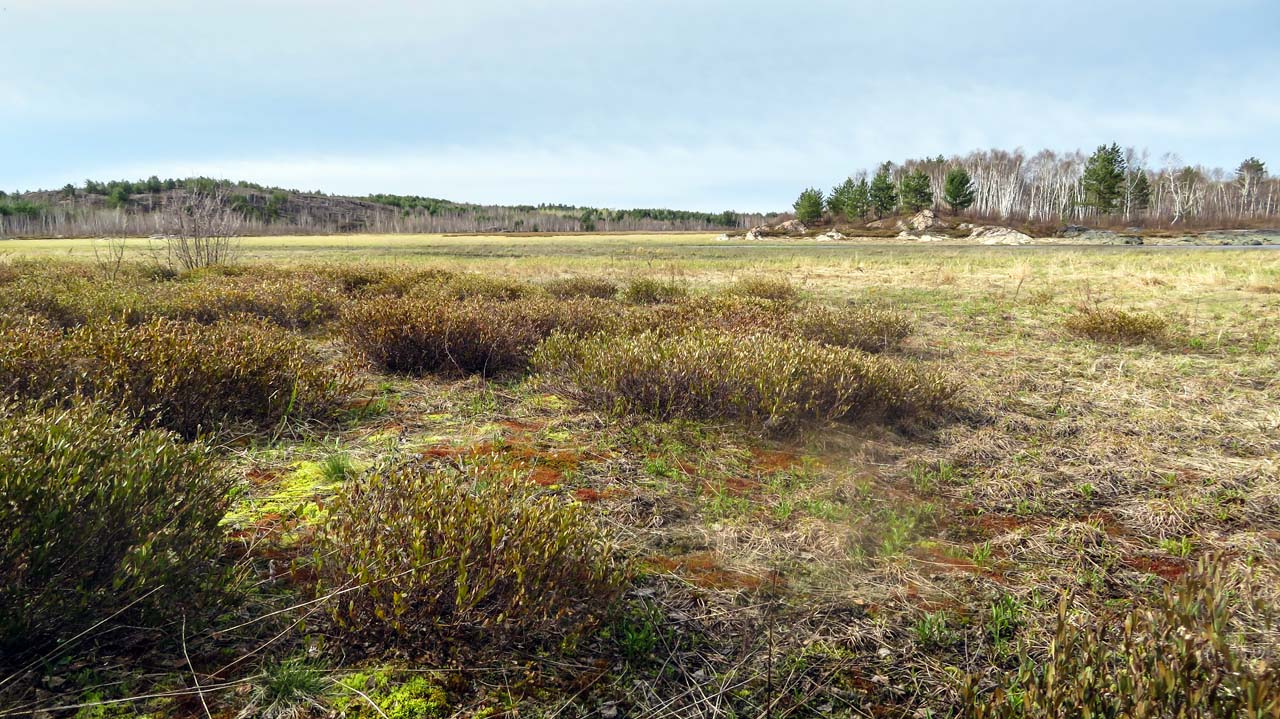 Swamp on Moonlight Pole Line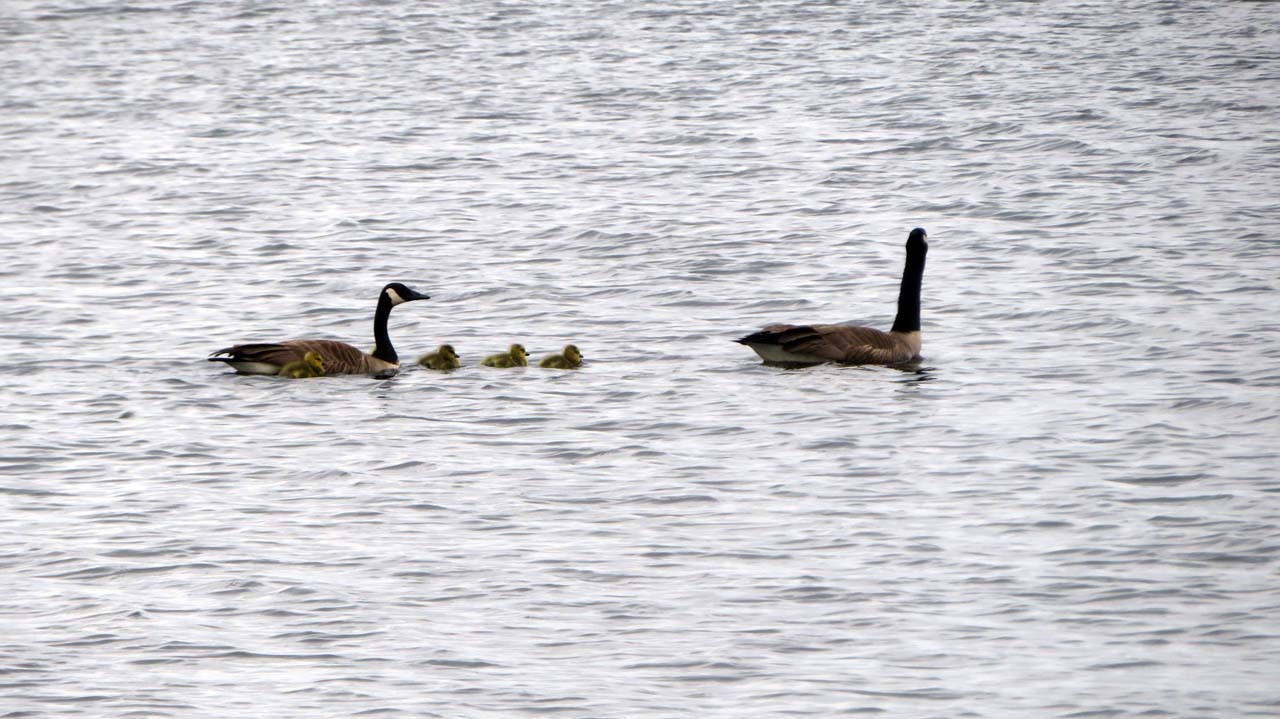 Perch lake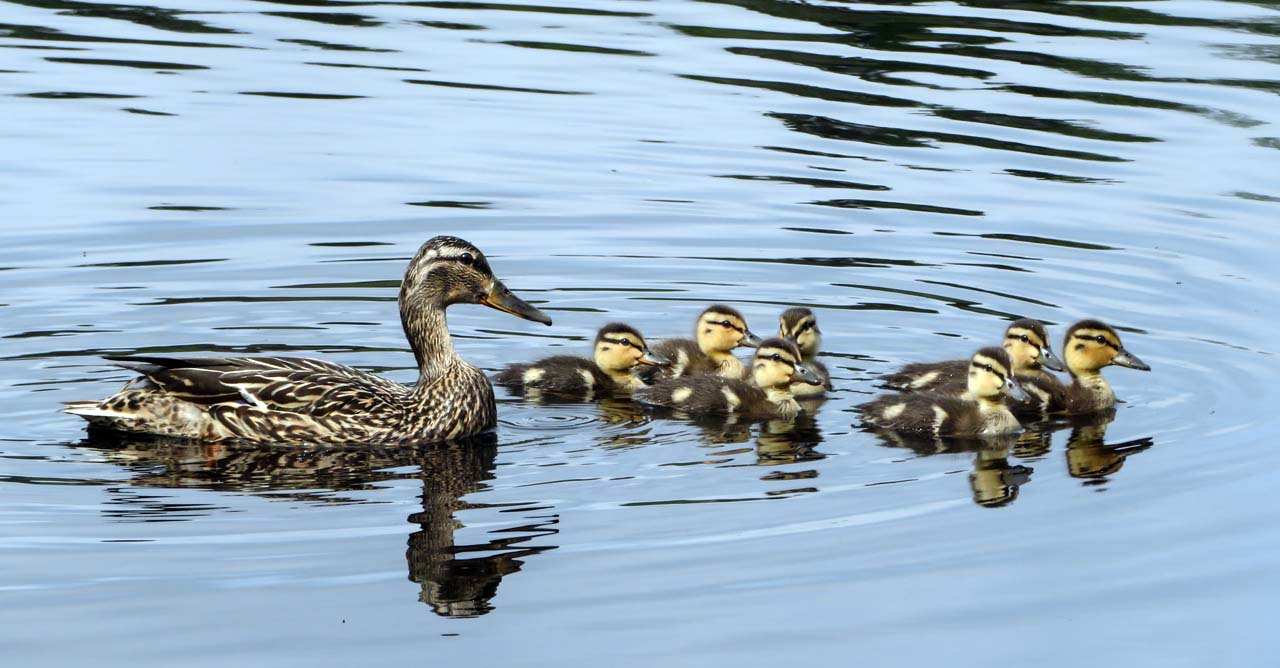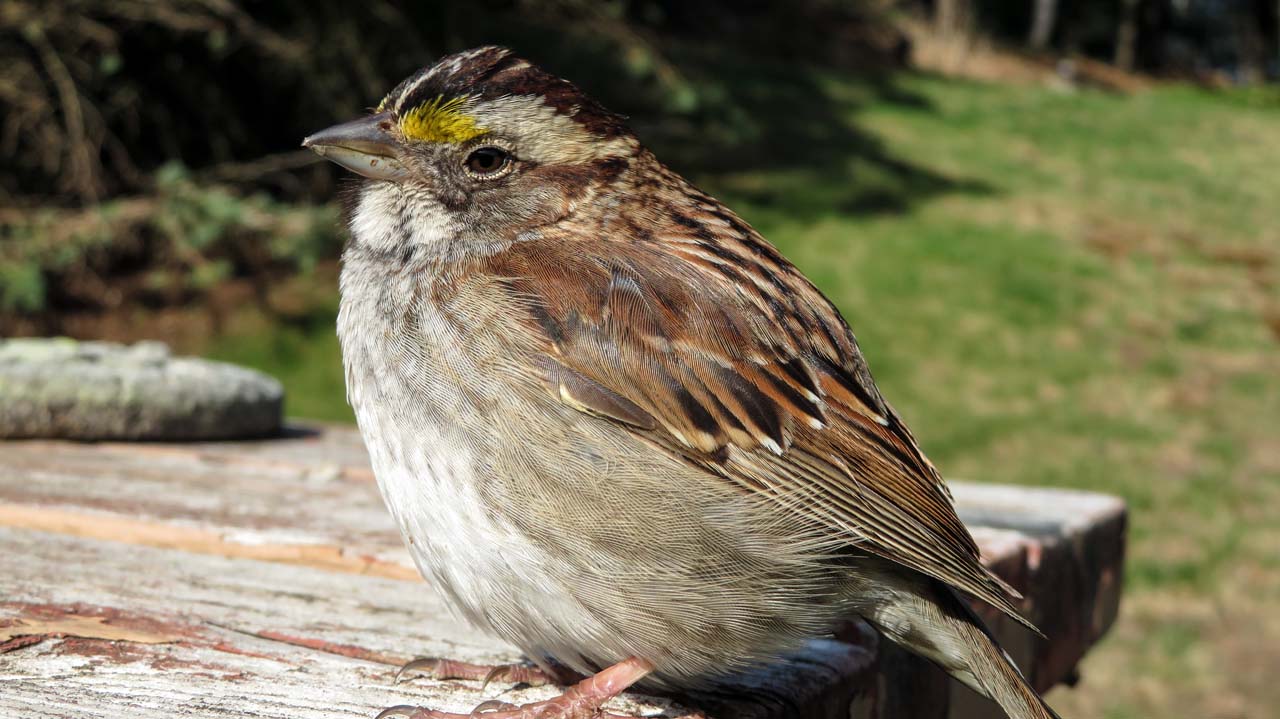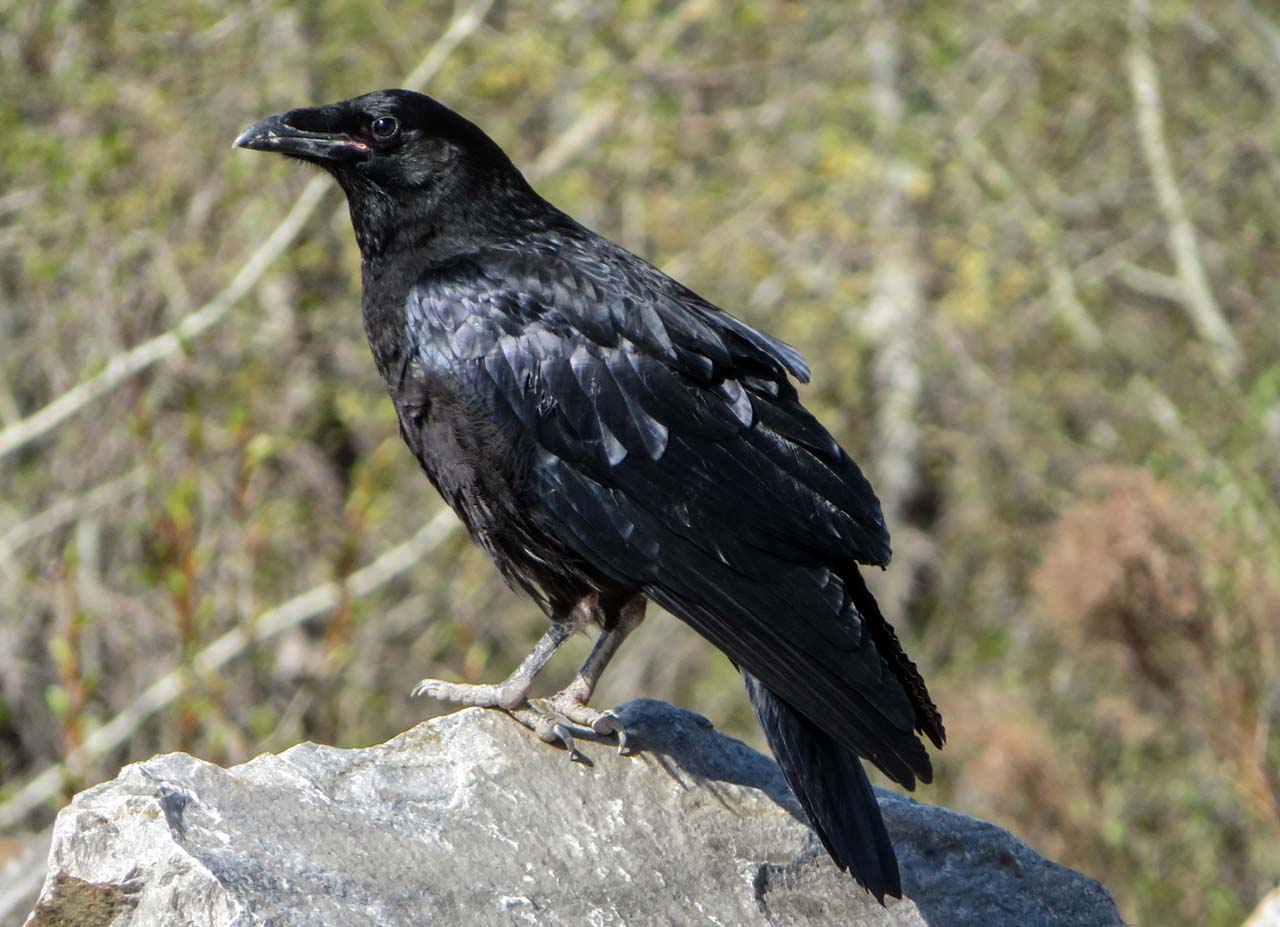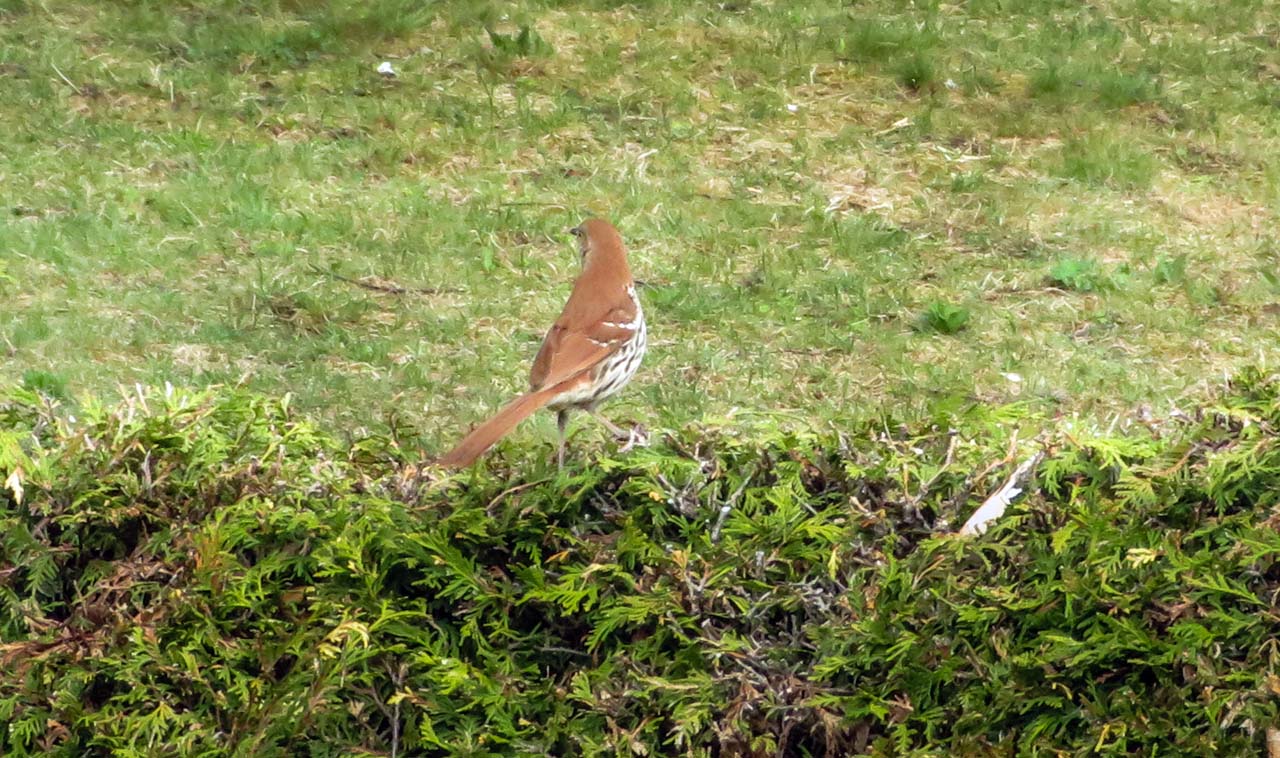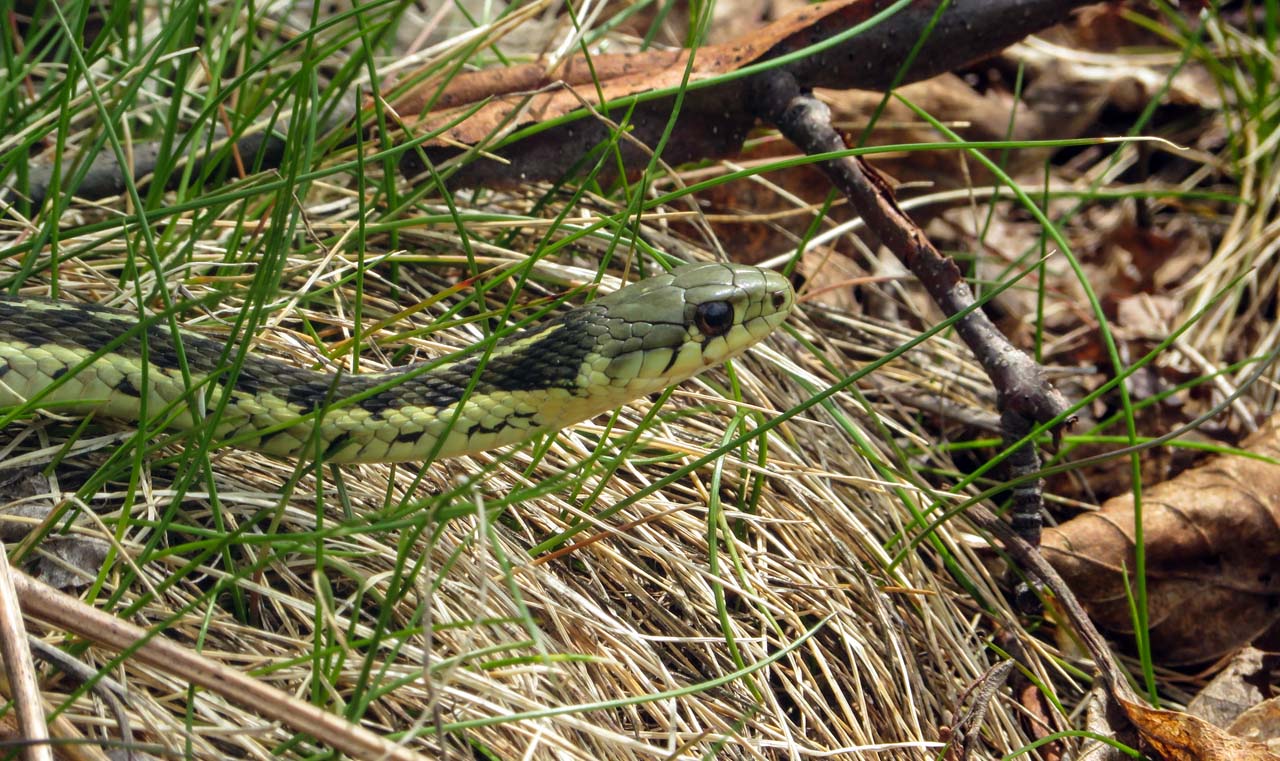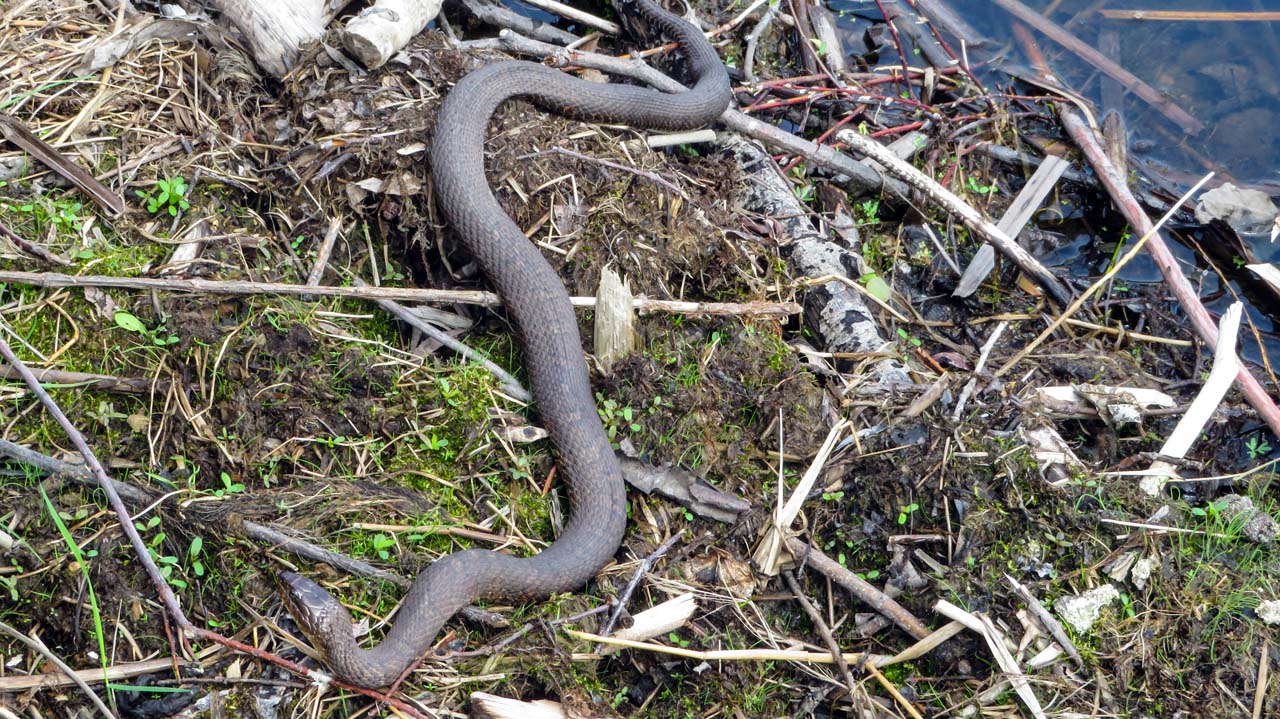 almost reluctant to post this one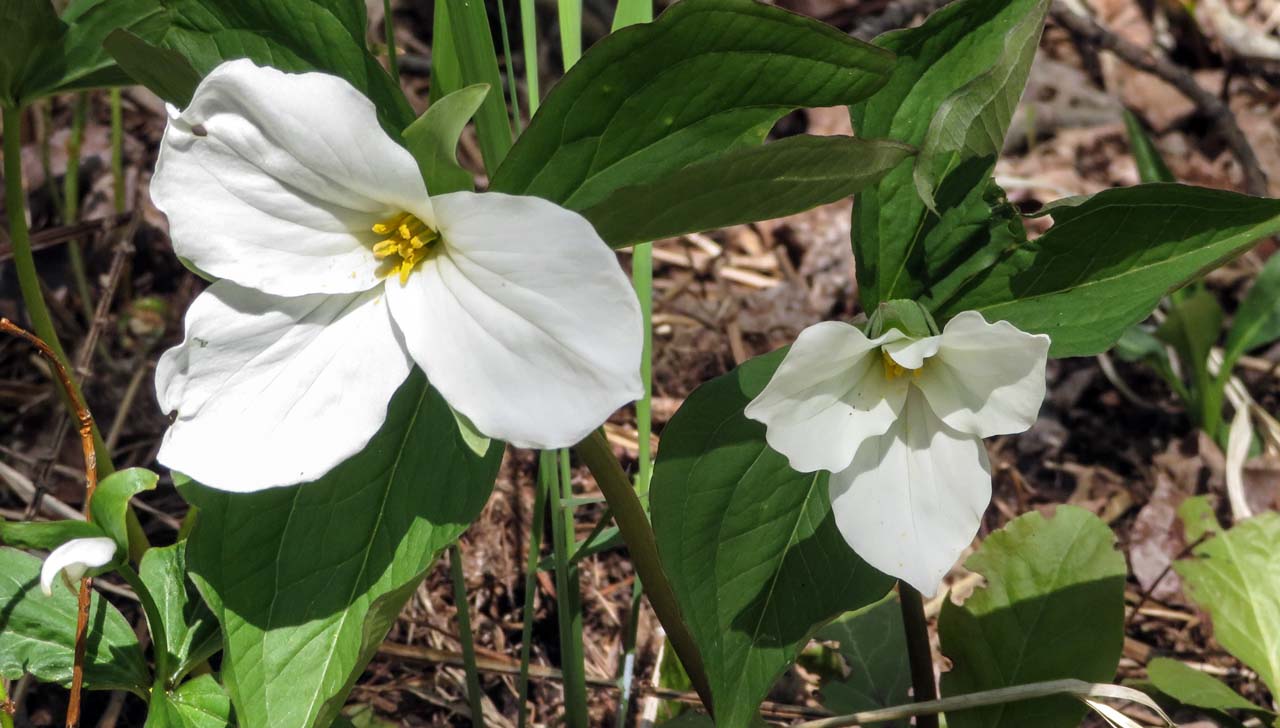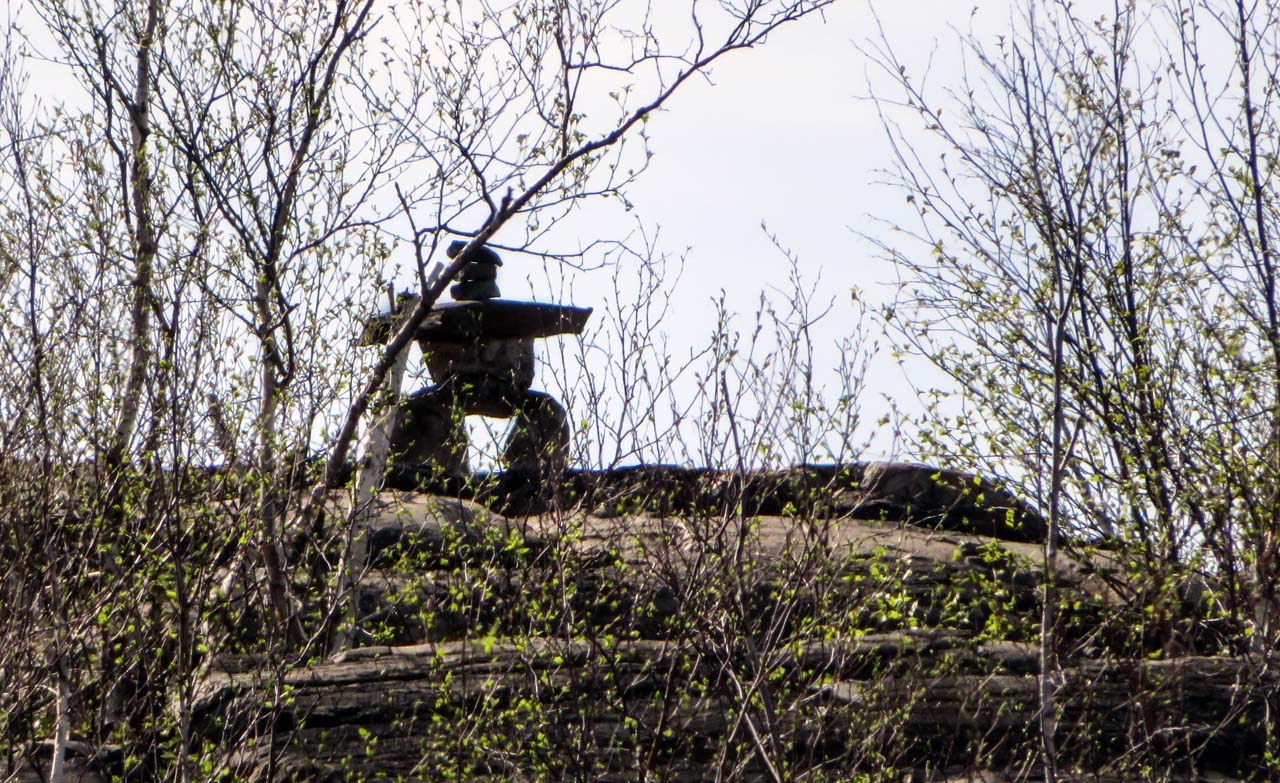 Upcoming Local Events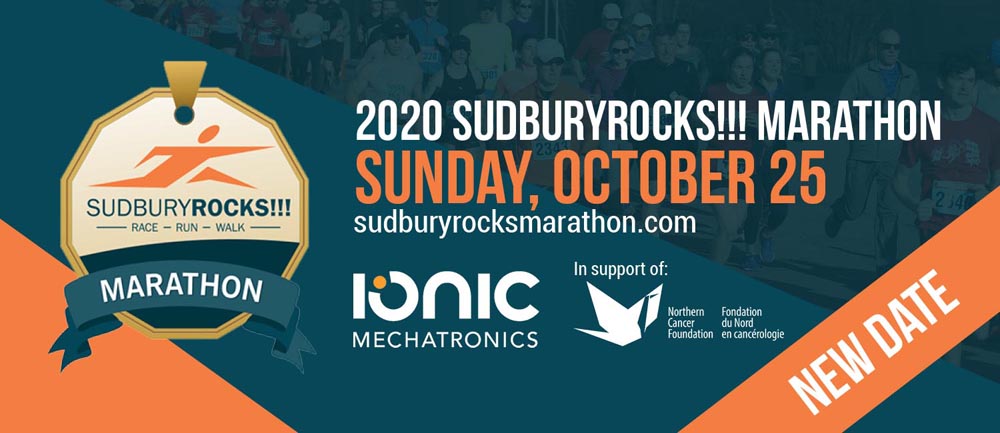 SPECIAL NOTICE
Given the current situation related to COVID-19, the SudburyROCKS!!! Marathon organizing committee has decided to postpone our race. The new date for the 2020 SudburyROCKS!!! Marathon will be Sunday, October 25th. We know this news may be disappointing to you and for that we are very sorry, however we recognize this is the right thing to do at this time.
We are still encouraging participants and the public to register for the 2020 SudburyROCKS!!! Marathon and to support our beneficiary the Northern Cancer Foundation by collecting pledges. Thank you for your patience and understanding during this time.
If you have any questions please feel free to connect with Elizabeth Taillefer at the Northern Cancer Foundation by email at etaillefer@hsnsudbury.ca or by calling 705.523.4673.
The organizing committee will continue to monitor the COVID-19 situation and keep our participants and friends up to date.
Please take care and stay healthy.
Thank you,
SudburyROCKS!!! Marathon
Organizing Committee

http://www.sudburyrocksmarathon.com/

| | |
| --- | --- |
| | |
---
Store News

Good afternoon Sudbury Runners and Walkers,

We have FREE run club Wednesday nights at 6pm and Sunday mornings at 8:30am.
| | |
| --- | --- |
| | Track North News - by Dick Moss |
Dick Moss, Head Coach
Laurentian XC/Track Team
c/o Coach Moss <pedigest@cyberbeach.net>
Web: http://laurentianxctrack.com
Facebook: https://www.facebook.com/groups/laurentianxctrack/
Twitter: https://twitter.com/@luxctrack
Instagram: https://www.instagram.com/laurentianxctrack/
For information call me.
Vincent Perdue
vtperdue@cyberbeach.net
Proud sponsor of the Sudbury Rocks!!! Race-Run-Walk for the Health of it
HOME | ABOUT US | CONTACT | ARCHIVES | CLUBS | EVENTS | PHOTOS | RACE RESULTS | LINKS | DISCUSSION