| | | |
| --- | --- | --- |
| | | |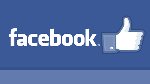 Hello Everyone, March 19, 2020
In this Issue:
Remembering Steve
Upcoming Events May 2 2020 Black Flies Track and Field Meet, May 24 Apex Dash,
Running Room Run Club Update:
Track North

Remembering Steve
Stephan (Steve) Frank Matusch, age 52, passed away peacefully Thursday evening, March 11, 2020 in Sudbury, Ontario. Born November 18, 1967, Steve graduated with a Bachelor of Applied Science in Systems Design Engineering from the University of Waterloo in 1991, and an MBA from Wilfred Laurier University in 1992. While attending the University of Waterloo, Steve met his best friend and future wife, Christina. Upon graduation, Steve began his career at Linamar and quickly moved up the ranks. Steve and Christina moved back to his hometown of Sudbury in 1995. Within two years, he started Vismat Systems, which quickly led to Ionic Engineering, and the Ionic Technology Group, which employs more than 120 people in Sudbury, Cambridge, and Chile. There were many sleepless nights, but also many fun and interesting projects. Steve's passion and creativity were key to the companies' success. Steve was very intelligent, enthusiastic, and energetic. He was passionate about science and technology and had a lifelong love for learning. He was an early adopter of technology, and he could often be found in his garage building a wide variety of contraptions. Steve was an adrenaline junkie who thrived on downhill skiing, whitewater kayaking, hang gliding, skydiving, flying planes, motorcycles, long-distance bike trips, marathons, and triathlons (including an Ironman in 2004).

Steve founded the Sudbury Rocks! Marathon in 2005, and worked tirelessly with others to turn it into the successful community event that it is today. He was an entrepreneur, an athlete, and a traveler, but above all, he was a loving husband and father. Steve's greatest joy was his children. He actively supported their many passions, including science fair, dance, and music. He spent hours and hours going for walks and pondering the universe with Brendon; he relished the moments he spent with "his sunshine", Annika. His greatest regret was that he wouldn't see his children grow into adulthood. Steve developed primary sclerosing cholangitis, which led to a rare and aggressive form of liver cancer in 2018. Thanks to the wonderful team at UHN in Toronto, and his awesome brother-in-law and donor, Monty Gillard, Steve was fortunate to receive a liver transplant in September 2019. Sadly, the cancer returned in late 2019 and spread quickly. Steve's life was much shorter than we would have liked, but he lived it fully.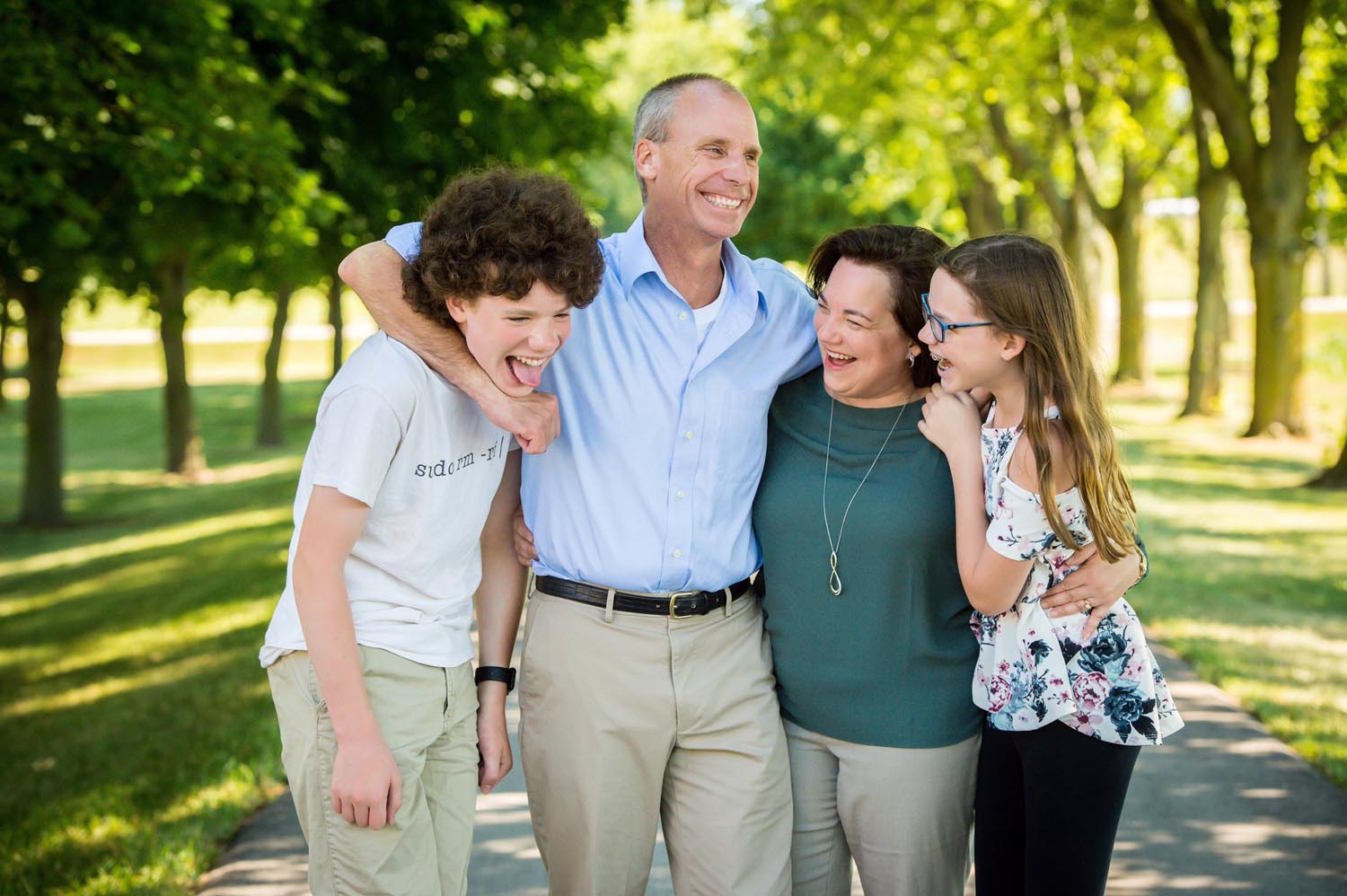 Steve was the beloved husband and best friend of Christina Visser; adored father of Brendon and Annika Matusch; devoted son of Peter and Rena Matusch; cherished brother of Tammy Gillard (Monty), and Ryan Matusch (Christine Adornato). He will be fondly remembered by Christina's parents Tony and Erma Visser, and her siblings Pat Visser (Suzanne Zehr), Cindy Visser, and Linda Visser (Jerome Bishop). He was also the goofy uncle of Alex, Andrew, Piper, Petra, Sam, Crosby and Felicity. Steve will be sadly missed by many wonderful friends, relatives, and cherished colleagues. Due to COVID-19, a Celebration of Life will be held at a later date. Donations to the Northern Cancer Foundation and the Health Sciences North MRI Campaign would be appreciated. Arrangements entrusted to the Jackson and Barnard Funeral Home.
A note from Christina
Hi everyone.
Many of you have heard about Steve's passing on Wednesday night, but I feel some explanation might be appreciated by our many friends, extended family and colleagues.
As you know, Steve had his liver transplant in Toronto in September. He recovered amazingly well and in November we were dancing in the streets. We took the kids to New York City for the weekend, and resumed making long-term plans. We were so happy.
In December, Steve fell down icy stairs and fractured two vertebrae. His back pain early this year had been attributed to his fall, but we found out in mid February that he had a tumour pressing on his spine and that the cancer had spread to his liver. His situation deteriorated quickly, and he was moved to palliative care at HSN. He was glad, as are we, that he didn't suffer too much for too long.
The kids and I are doing OK, but we're sad. We keep wanting to tell Steve things and then remember that we can't. He was deeply loved and we will miss him forever. We are grateful for the kind words and support that we have already received, and ask forgiveness for any delayed replies. We are spending time together and sharing memories.
Due to concerns related to COVID-19, we are delaying a celebration of life until a later date.
Throughout all this, we are so grateful for our wonderful family, friends and colleagues. Thank you.
---
Respected and well-known throughout the Northern Ontario mining service and supply industry, Matusch founded Ionic Engineering Ltd. in 2000 with the goal of offering the best innovative solutions to problems faced by industry.

Ionic's general manager, André Dumais, said five years ago, Matusch developed primary sclerosing cholangitis, which led to a rare and aggressive form of liver cancer in 2018.

In an effort to combat the illness, Matusch had undergone a live liver transplant, an experimental surgery, in November.

But around Christmastime, indications showed that the cancer had returned, and Matusch had been in hospital the last two weeks before his death.

On the surface, Dumais said, his long-time friend and mentor was extremely intelligent, a "tech geek" who loved technology and all its applications.

"Really, that's the person everybody knew that he was: a good businessman with a really good technical capability and strong technical sense," Dumais said.

But at his core, Dumais noted, Matusch was a dedicated family man, who was extremely proud of his children. He expressed hope that he would leave behind a legacy they would be proud to emulate. "One of the final things he told me in his last couple of weeks was that he wanted his kids to know that he was a good guy," Dumais said. "That was really important to him."
---
Steve was also extremely generous and felt a strong pull to give back to the community.

An avid runner who annually competed in marathons, Matusch was also the founding race director, along with Vince Perdue, of Sudbury ROCKS!, a local running club formed in 1998 for enthusiasts.

Each spring, the club hosts the Sudbury ROCKs! Marathon, with all proceeds going to the Northern Cancer Foundation in Sudbury.

Steve and Ionic Mechatronics became the presenting sponsor of the Run in 2014. He also became the main sponsor of the Sudbury Fitness Challenge Mountain Bike Tour and assisted the Sudbury Masters Ramsey Tour. Matusch also recently made a donation of $100,000 to the Sudbury Food Bank, which was his charity of choice.

"He was a big believer that people in this country shouldn't go without," Dumais said. "He would sometimes get emotional talking about it – that's how important that particular issue was to him."

| | | | |
| --- | --- | --- | --- |
| | | | |

Steve supported all of the above and much more

Some Reflections
---
I had the pleasure of first meeting Steve a year ago when I first started running with the Sudbury Rocks Running Club. Steve was very welcoming & brought a positive energy to our group runs. I did not know Steve very well, but I knew he had a kind heart. Steve proudly & generously donated to a few charities I was fundraising for. It was clear that Steve cared a lot about his friends, family, & co workers. Steve was very proud of his children. Recently, we discussed his son's accomplishments in piano & Steve provided me with his wisdom on engaging children in music at an early age (he knew I have been encouraging the boys to play piano, especially after I purchased a keyboard that has just been collecting dust since the Summer). He said "music is all about having fun!"
I also knew Steve had a great appreciation for health care professionals. He called us "unusual people". Hahaha. But what Steve meant was, he appreciated that doctors & Nurses could see the worst situations & still be able to smile. That comforted him during his time in hospital.
Steve was a great inspiration! As soon as his physician gave him the okay to resume some low impact activity, Steve was out walking some of the routes he ran for years. I remember the first time I saw Steve out walking after his surgery, I was fading out during my run & after seeing Steve out walking so soon after his surgery, it gave me a tremendous boost! I was so proud of him & he looked so grateful to be out walking his usual route.
My sincere condolences go out to Steve's wife Christina, his children, his family, friends & co workers.
Our running community & community as a whole are at a great loss. Ashley Hayes


The world is now missing this amazing father, awesome athlete, community leader, successful entrepreneur, Tesla enthusiast, kind hearted soul and many many other great qualities that Steve possessed! I didn't know Steve very well but the little interactions I had with him were full of kindness, wisdom, knowledge sharing and straight talk. I am grateful I had the opportunity to walk around the lake with him once, even 'walking' I couldn't keep up! Sorry for your loss Christina Visser and family. Neha Singh

Steve was the visionary behind SudburyROCKS!!! Marathon from the very beginning and it was with his leadership that we became what we are today. Steve was also my very best running friend. I followed him through woes of failed runs ( in his eyes) to his greatest accomplishment in the completion of the Canadian Ironman Triathlon. Then on to a very fast Toronto Marathon in the same year which lead to the Boston Marathon in 2005.

We became fast friends organizing the SudburyROCKS!!! race. The stress laden situations confronting us over the years oddly strengthened our bond together. It didn't hurt that both of us held a passion for automobiles and audio video. I give high marks to Steve for his patience in allowing our relationship to develop. His enthusiasm and passion for our running community will be greatly missed.This year especially, we'll be running for you, Steve. Vince Perdue
---
A Glimpse Inside Steve - a video below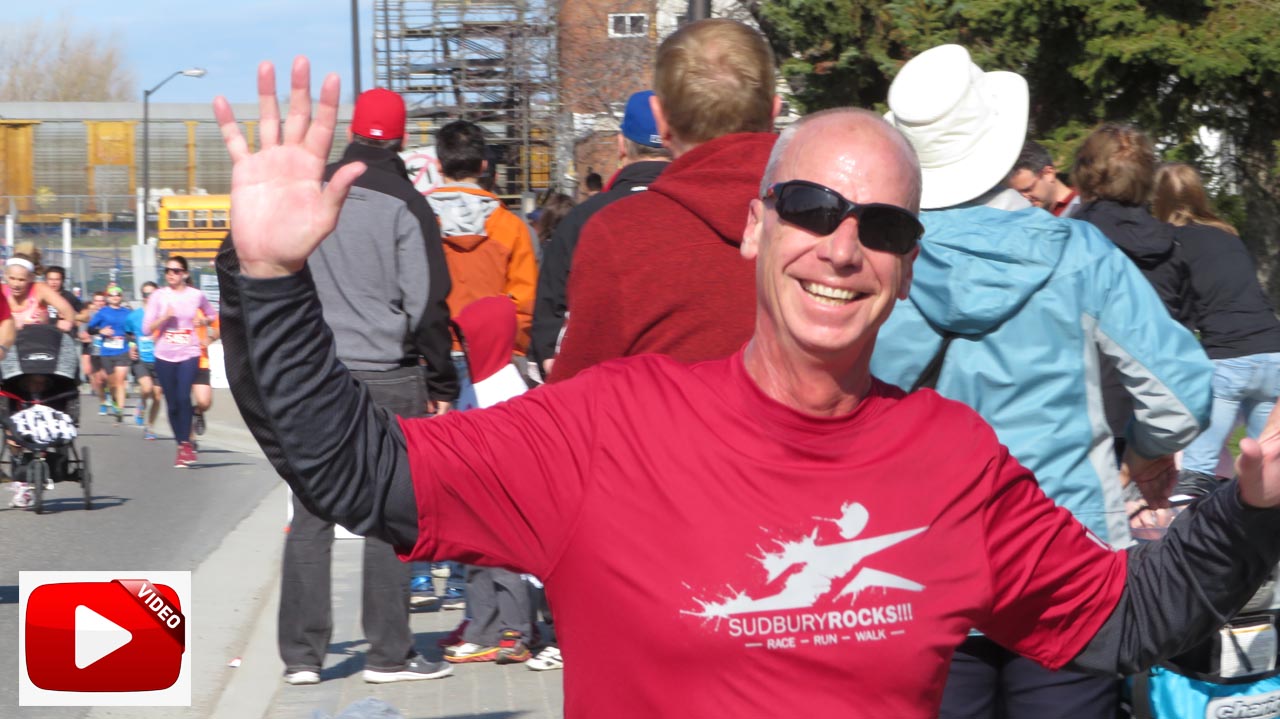 Steve Matusch Experiences Subaru IronMan Canada 2004

by Steve Matusch

After six months of obsessing over electrolyte powders, nutrition plans, sports gels, aero equipment and way too many 5AM workouts, it's all over. As I'm sure Sheila and Jan will agree, training for your first Ironman Triathlon is something you have to experience to understand – it's a really big deal. When you're getting close to the race date, it becomes an obsession – almost like you've joined a cult.

When I finally got on the plane to BC, I had an incredible sense of anticipation and dread. I was convinced that I was a sham – that I didn't train enough, that I wasn't prepared for it, and that I'd be best off to get off the plane and go home with my tail between my legs. Oblivious to my anxiety, the plane took-off anyway and there was no turning back.

Race morning, I got up at 3:30 AM for breakfast and to make final gear preparations before heading down to the course for the 5AM sign-in. At 6:45, when I finally paraded down to the beach with the rest of the Iron wannabees, I knew that I was at the start of one of the most exciting and memorable days of my life – something special that I'd never, ever forget.

For me, the swim and bike sections went wonderfully – just like it was a scripted play. I now know what it feels like to be in a school of herring. I swam the entire 3.8kms with swimmers literally inches in front, behind and to either side of me. Navigating was never really an issue – it was impossible to go off course and downright hazardous to slow down. And, other than narrowly avoiding being part of a bike crash, the 180km cycling leg went perfectly. Okay, I got passed a lot, but I consoled myself that it gave me a bit more time to enjoy the spectacular scenery. There were an incredible number of cheering volunteers and spectators egging us on – which really helped as my legs were screaming near the top of Richter's pass. Imagine Long Lake hill, but 8kms long.

After a combined 184 km of swimming and cycling I ran out of the bike-to-run transition at 7 hours and 38 minutes – just seconds behind my target time. I was feeling fantastic - thrilled to say the least. That's when I made one of the worst mistakes a newbie Ironman racer can make - I got greedy. You see, before the race I had set myself three secret (four really) targets – which I called my gold, silver and bronze medals. The bronze medal was to finish the race; the silver was to finish under 12 hours; the gold was to beat Mike Coughlin (my coach)'s time from the same race last year (11:14:30). I also had a fantasy "platinum" medal which would have been to finish under 11 hours - but I didn't expect to have a realistic shot at that.
So, as I was coming out of T2 with 7:38 on the clock, my muddled brain got greedy. I decided that I could run a personal best 3:30 marathon to finish around 11:10, beating out Mike for the gold. Stupid, stupid, stupid, stupid, STUPID – Mike had specifically warned against doing EXACTLY this – although I was always a bit suspicious of his motives. So, against all of his repeated advice, I threw out my thoughtfully prepared race plan, disregarded my heart rate targets and started running 8 minute miles. For the first 10 miles it was great - passing racers by the boatload, getting cheered on by spectators as I blew past the walking and stumbling masses, and pitying the odd dejected soul vomiting on the roadside. Then, as I climbed a small hill out of town, it all went to hell (yes Vince, I blew up on a marathon again). Inside of 30 seconds my digestive system went south and I too was standing in the ditch dry-heaving and dizzy. The next 11 miles were a blur - a mix of walking, slow jogging and bouts of nausea, all the while cursing myself for having ever having decided to attempt this. But at least here I had lots of sympathetic company - the road was littered by racers in the same condition or worse. Very few people were truly running any more.
As I stumbled along I kept watching my goals evaporate. Under 11:00 hours? Nope - not without a cab ride. Beat Mike C's time? Forget about it. Then as the clocked ticked toward 11:15, still 5 miles out, I knew that I had a choice - to run solid 9 minute miles all the way in or finish over 12:00 hours. Against the wishes of every inch of my intestines, I decided that I could deal with 45 minutes of misery better than with several years of feeling like I gave up on it. So off I ran, cursing every step but at least feeling better that I was passing people again. By the final turnaround, a half mile from the finish, I still felt awful. But the huge cheering crowds gave me the energy to pass three more runners over the final 100 meters and to drag my sorry butt across the finish line with raised arms. My final time was 11 hours and 57 minutes… for my first Ironman triathlon! I haven't seen the pictures yet, but I think I was smiling… and if not on the outside – then at least on the inside.
The Aftermath.
After you cross the line, the medical staff triages the racers into two streams – into the transition area for pizza and beer or into the med tent. When the nurse asked me how I felt, I opened my mouth, gurgled a bit and stumbled sideways; so pizza and beer was not on the books just yet. In the med tent I remember being told to sit on a chair for an IV next to a lineup of other pathetic looking specimens who were already plugged in. Instead I tried to lie on the ground - and the nurse politely told me that I couldn't - I absolutely had to sit on the chair. So I stood up, mumbled something about feeling better and stumbled out the back door of the tent to lie on the ground. I think I actually fell asleep for a bit. Some while later, the nurse came back to check on me and found me shivering under my shiny foil sheet. She kindly helped me hobble over and into to one of the waiting hot tubs where I was handed a cup of the best chicken soup that I've ever tasted and had a great opportunity to tell horror stories and swap lies with my fellow athletes. As physically drained, sore and as repulsively stinky as we were, we were all grinning – because we had just completed the Ironman!
I want to say thank-you, thank-you, thank-you to a few people who helped in me in this undertaking. Firstly to my coach Mike Coughlin, who provided me with a ton of information, advice, motivation and inspiration – best of luck at Ironman Wisconsin Mike! Second and most importantly to my very supportive wife Christina and my son Brendon who had to put up with me (and a lot of neglected yardwork) over these last six months. I publicly promise not to do this again! At least for a few years anyway!
Steve Matusch
Editors's Note: Steve plans on running the Ramsey Tour 1/2 marathon this weekend and then do the Toronto marathon in October in an attempt to qualify for next years Boston marathon. So much for promises....and the best of luck to you.
---
Steve at Toronto Marathon 2004
Morning Coach Mike and Coach Vince!!! 2004 Toronto marathon
I'm going to keep this short, because I've been told that success stories are far less fun to read than crash and burn stories, even if they're more fun to write.
I ran the Toronto Marathon yesterday, and after two prior marathon "blow-ups" I finally, finally, finally had a good one!!! Yeeee-haaahh!
My only goal for this race was to qualify for Boston – which requires a 3:15 finish in my age group. So, I set out pacing 4:30/k which would bring me across the line in 3:10. The first 21k went great – except for some nasty wind, cold and rain – blech. It was little tough to keep the pace down, so I ended up crossing halfway at about 1:33 – about two minutes hot. I still felt fantastic at that point but I knew from prior very painful experience that your state at the halfway point of a marathon means absolutely nothing – THE WALL comes quickly, without mercy and without warning.
So, rather that risk getting beaten over the head with running shoes by both Vince and Mike C, I deliberately took the pace down to about 4:40 despite the slow downhill grade. I was absolutely a bundle of nerves for this section of the course; I kept waiting for the nausea and the shooting pain in my legs which would signal my arrival at "THE WALL". At 37k, and 2:47 (just as I was starting to get excited) I felt the start of some cramping in my right calf – not bad, but enough to worry me a bit. Knowing that only a major crash could prevent me from going under 3:15 at this point, I decided to be really conservative and back off a bit further – to around 5 minutes per km.
And after three hours and 13 minutes of running in the cold, rain and wind, I crossed the line!!!!!! I made it!!!!! eventually!!!
Steve Matusch
---
Steve in Boston 2005
Boston 2005 3:21:40
Steve Matusch's Boston Report:
I just got back from Boston. After two weeks of imagining my name on the Rocks site with those dreaded three capital letters (DNF) beside my name (due to a minor but recurring calf tear), I'm relieved to report that I had a really good race! Great experience!!!
The weather was exactly how I like it – about 20 degrees, sunny and not much wind; I don't think you could have asked for a better April day. Of course the event was huge - we were buzzed by a pair of F-16s and our race starter was none other than prior US presidential candidate John Kerry. I briefly considered inviting him up to Sudbury to kick-off the Sun Run for us (and the F-16s would have been a nice touch too), but I did have Canadian leaf on my shirt and figured that they just might not see the humor in my asking.
Because of my calf, I ran very cautiously and I had reconciled myself with the possibility of walking the last half of the course. I ran on the left hand side of the road, ran completely flat-foot, did little relaxation exercises and anything else I could do to favor my right leg. And I'm not sure if I should admit to this, but I discovered a little secret to running marathons in your 30's and later. I ran with a fully stocked pharmacy in my fuel belt. I had anti-inflammatories, painkillers, salt tablets and caffeine tablets. Good thing we recreational runners don't get anti-doping tests!
I guess it paid off because it went really well. I just had a really, really enjoyable run – chatted with other runners and waved at the cheering spectators. There were some rumors that Matt Damon was racing (he wasn't) and some of the girls on the side of the course were holding signs pleading for him to "stop for a kiss". I didn't know it at the time, but apparently I was running a few hundred meters behind fellow Rock Bernd Wittke for almost the entire race. Over the last 10K I closed the gap from 2 minutes, down to 23 seconds at the line. But no cigar - Bernd gets his revenge for my close win over him in Toronto! Well done Bernd!
The 5k before the finish was, of course a total zoo. Everybody was cheering and high-fiving the racers – it really gave me energy for the last mile. Christina accompanied me to Boston to see me run and of course she couldn't get anywhere near the finish line. But she was a real trooper and consoled herself by going shopping at Filenes Basement.
Thanks for all your advice Vince (and for listening to me whine and cry about my leg), and great big thanks (and a big recommendation) to Kim at Active Therapy.
Steve Matusch


Memories of Steve - a Photo Gallery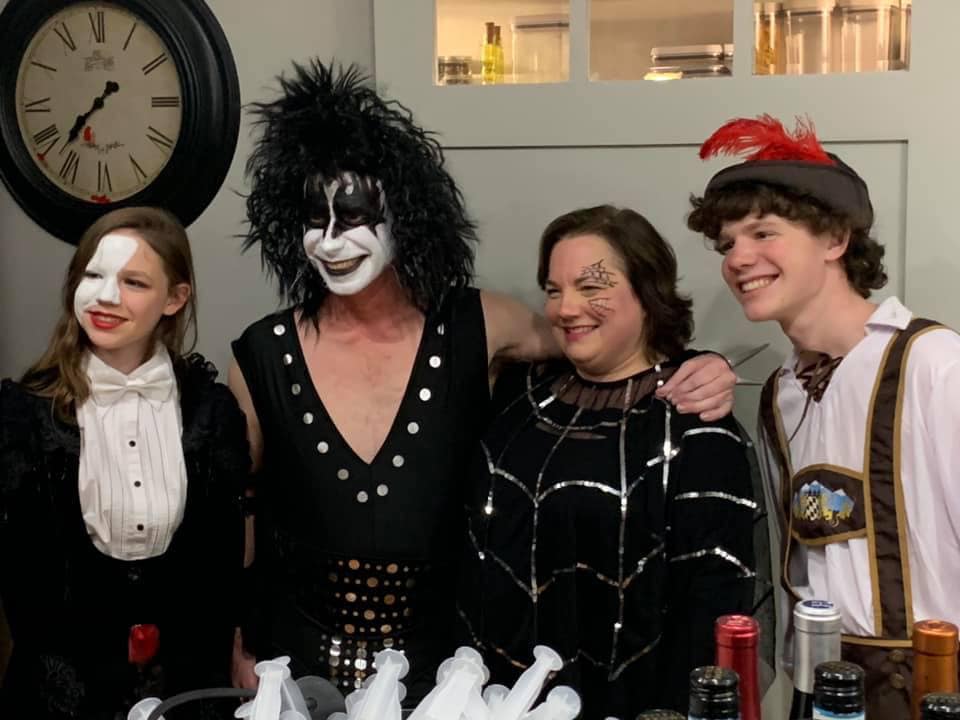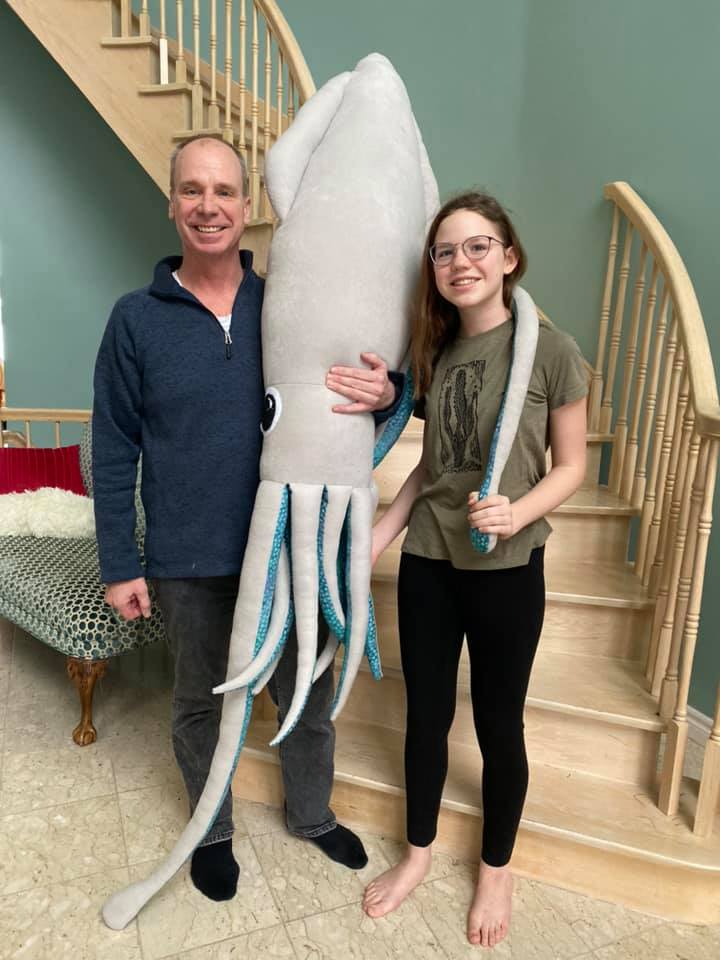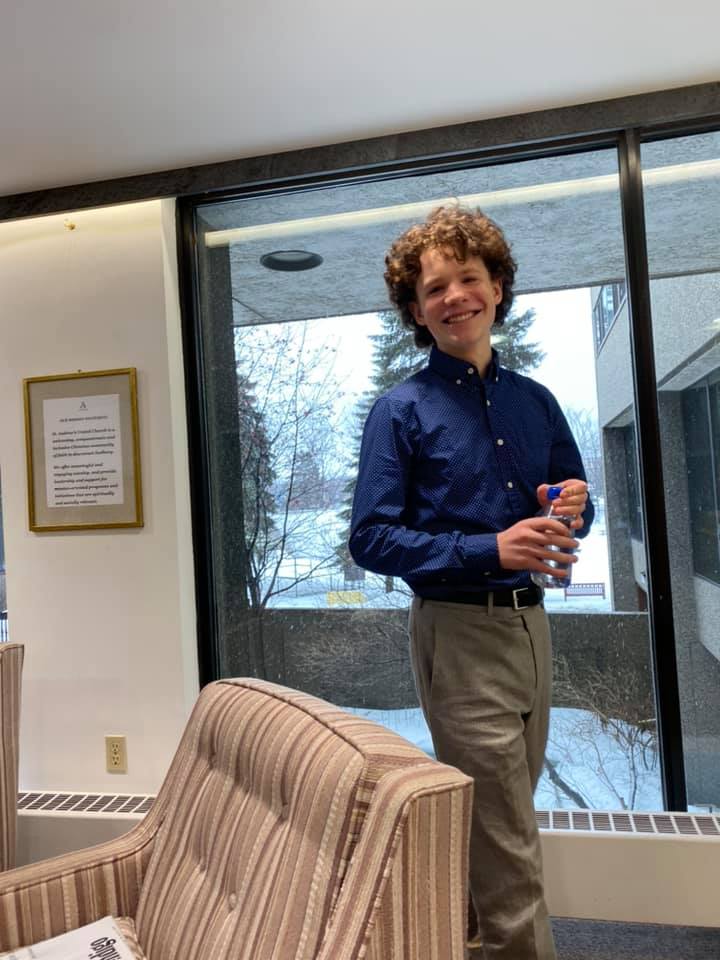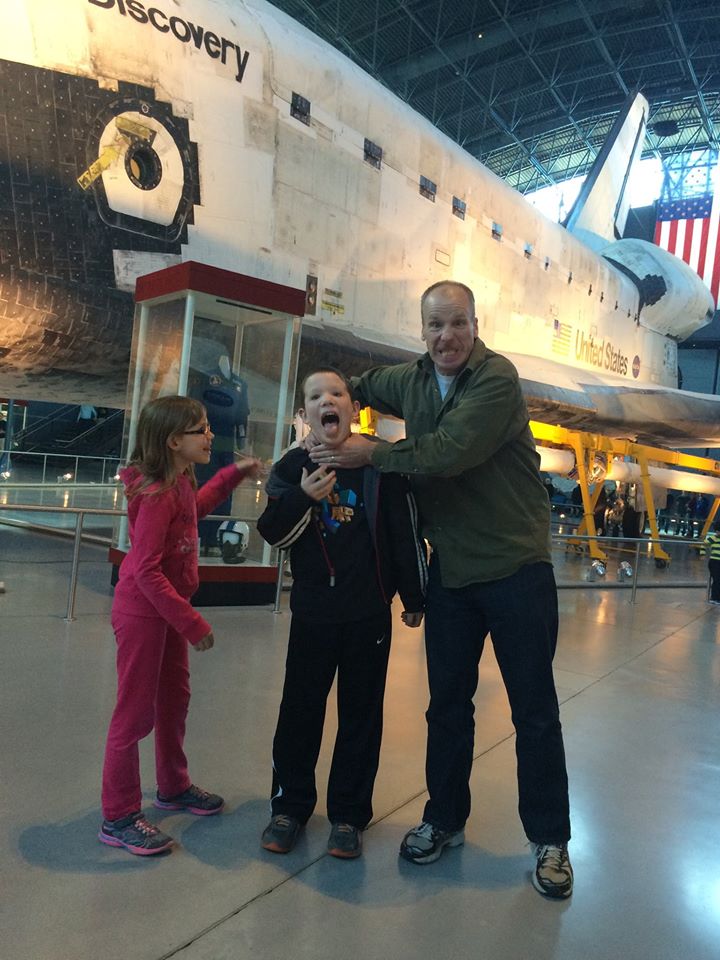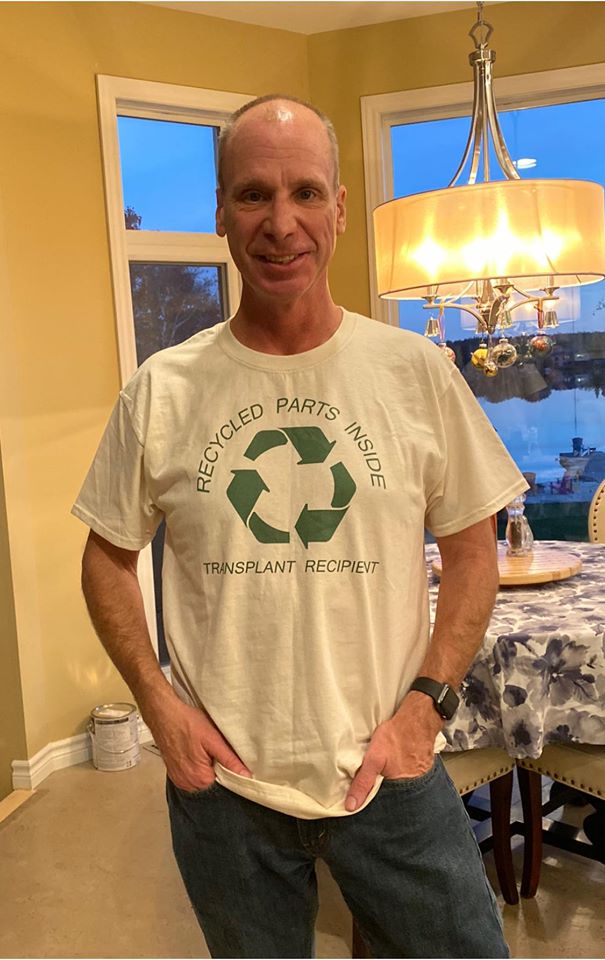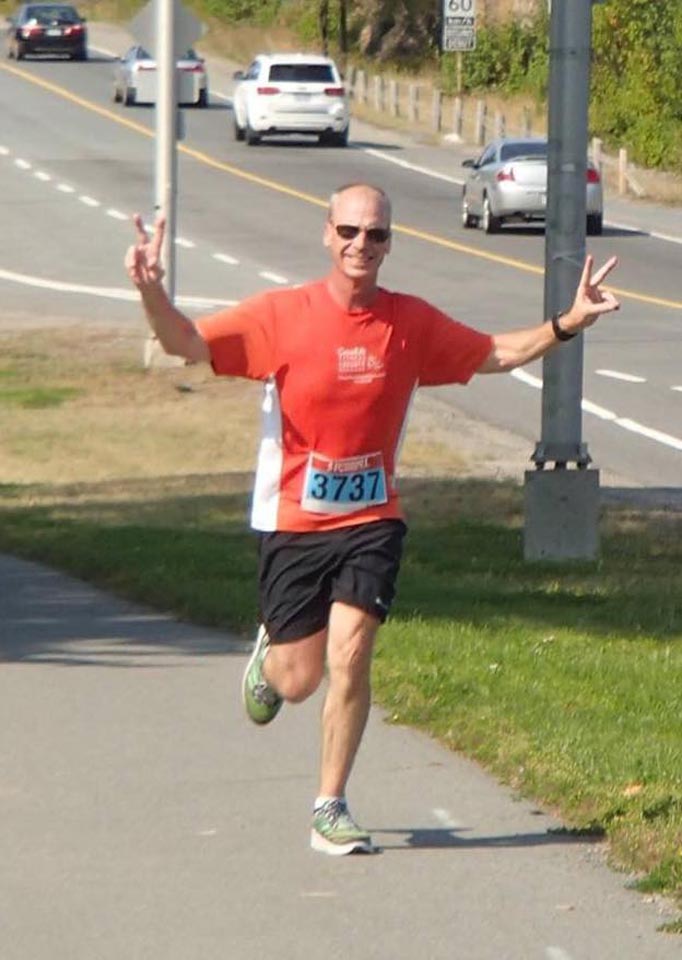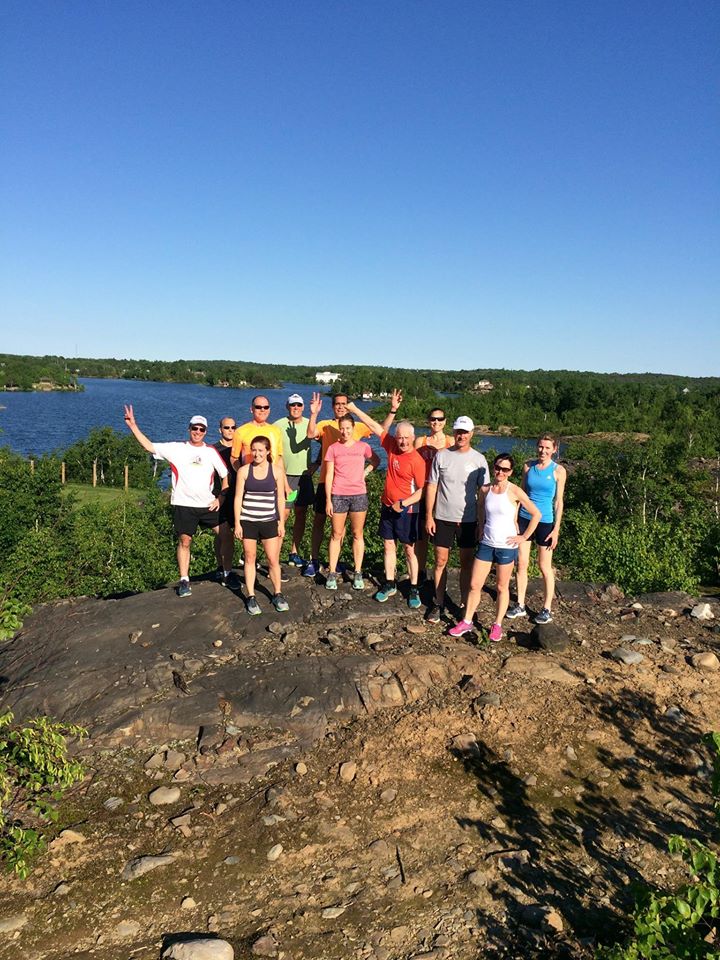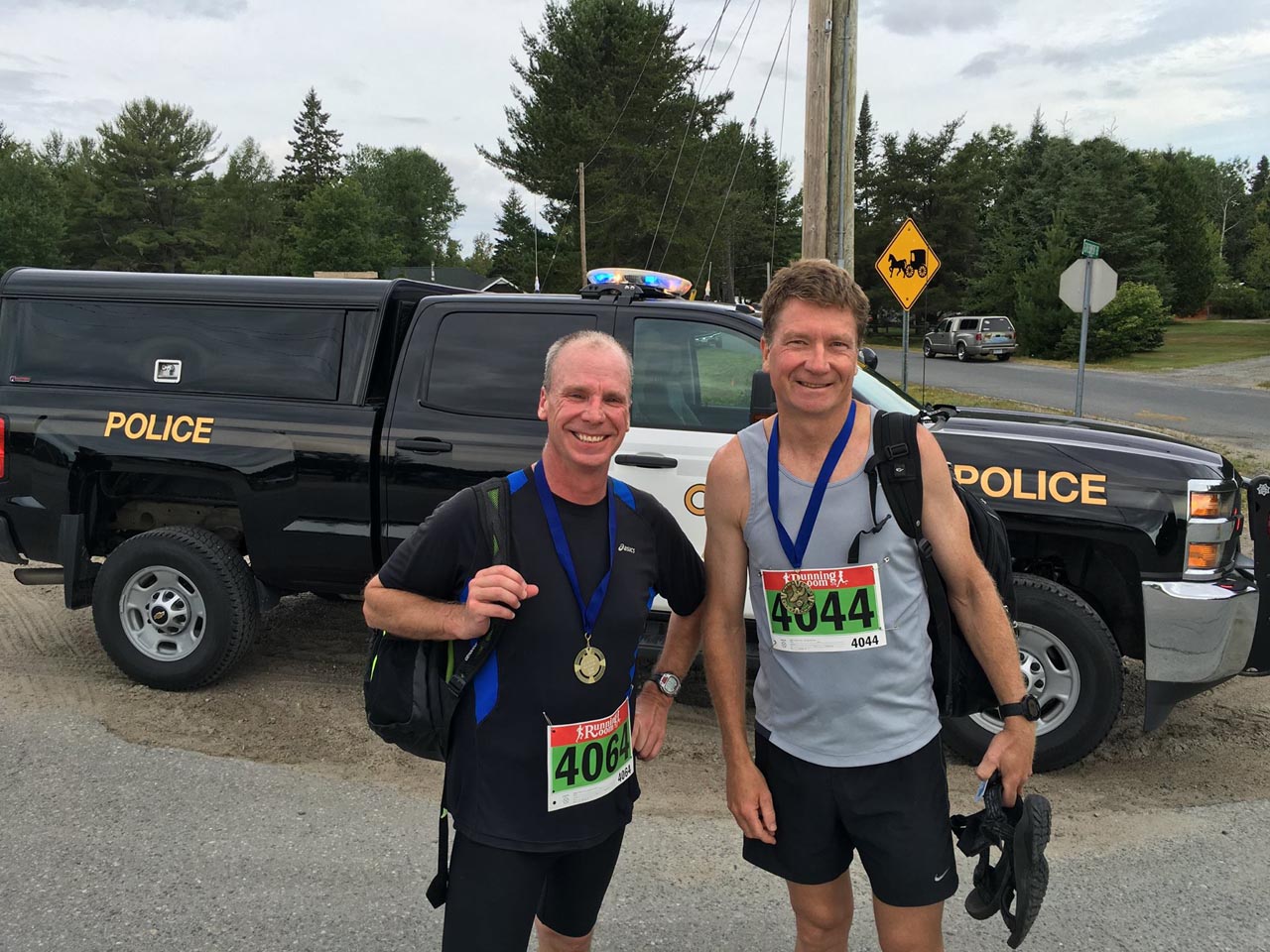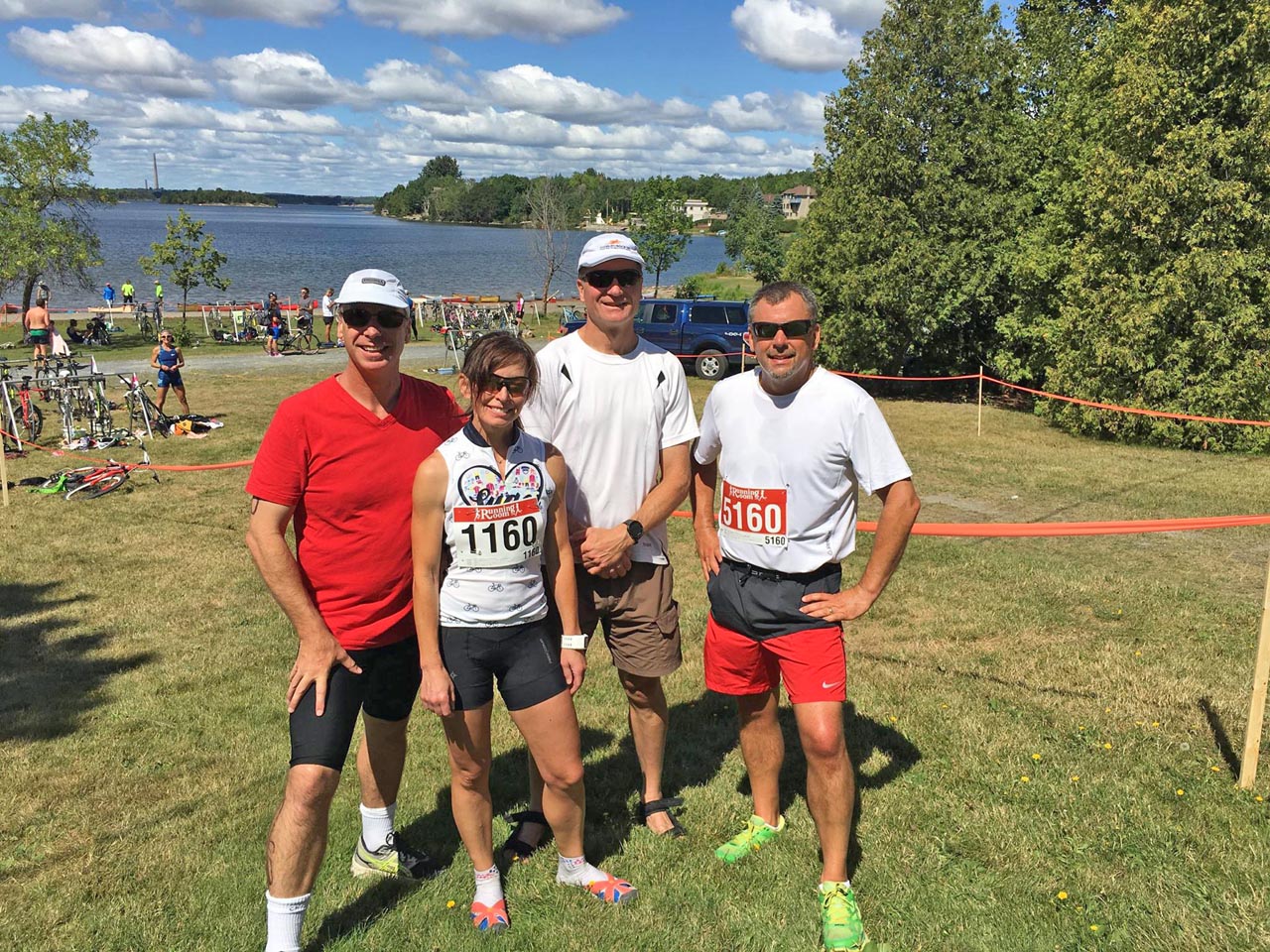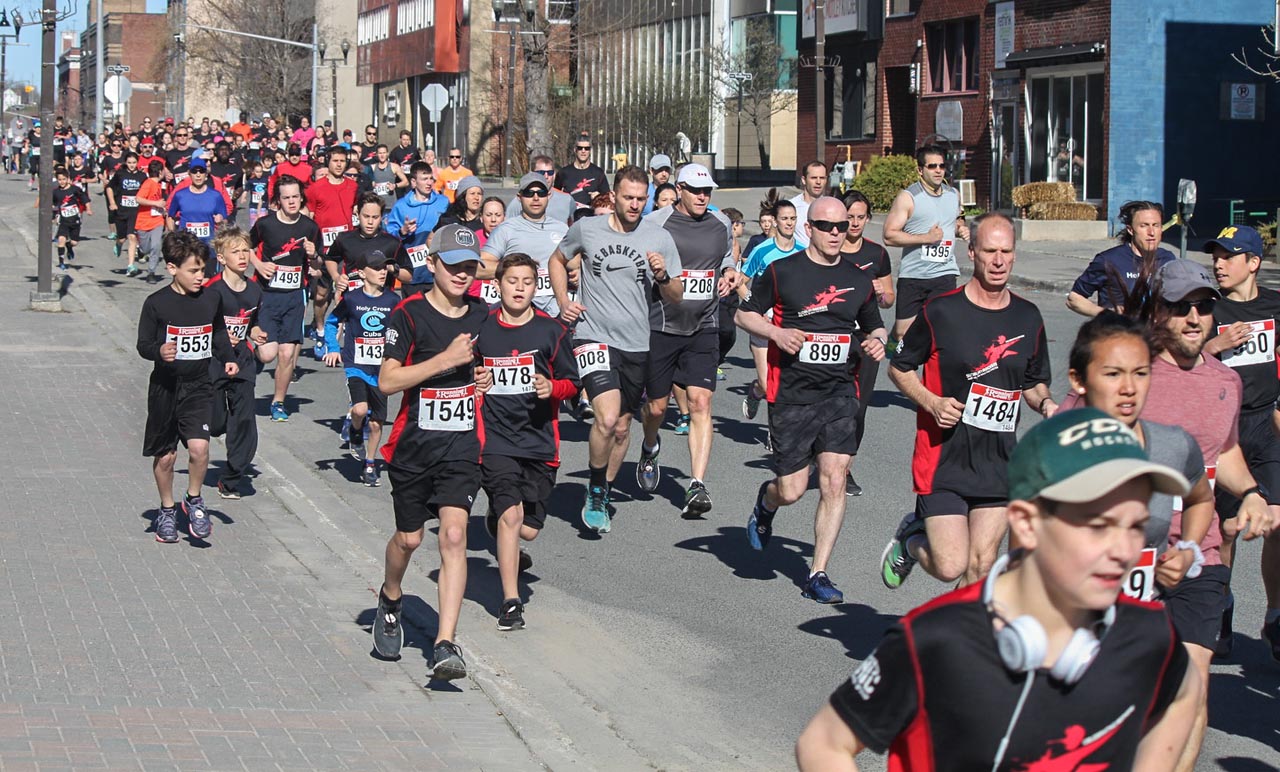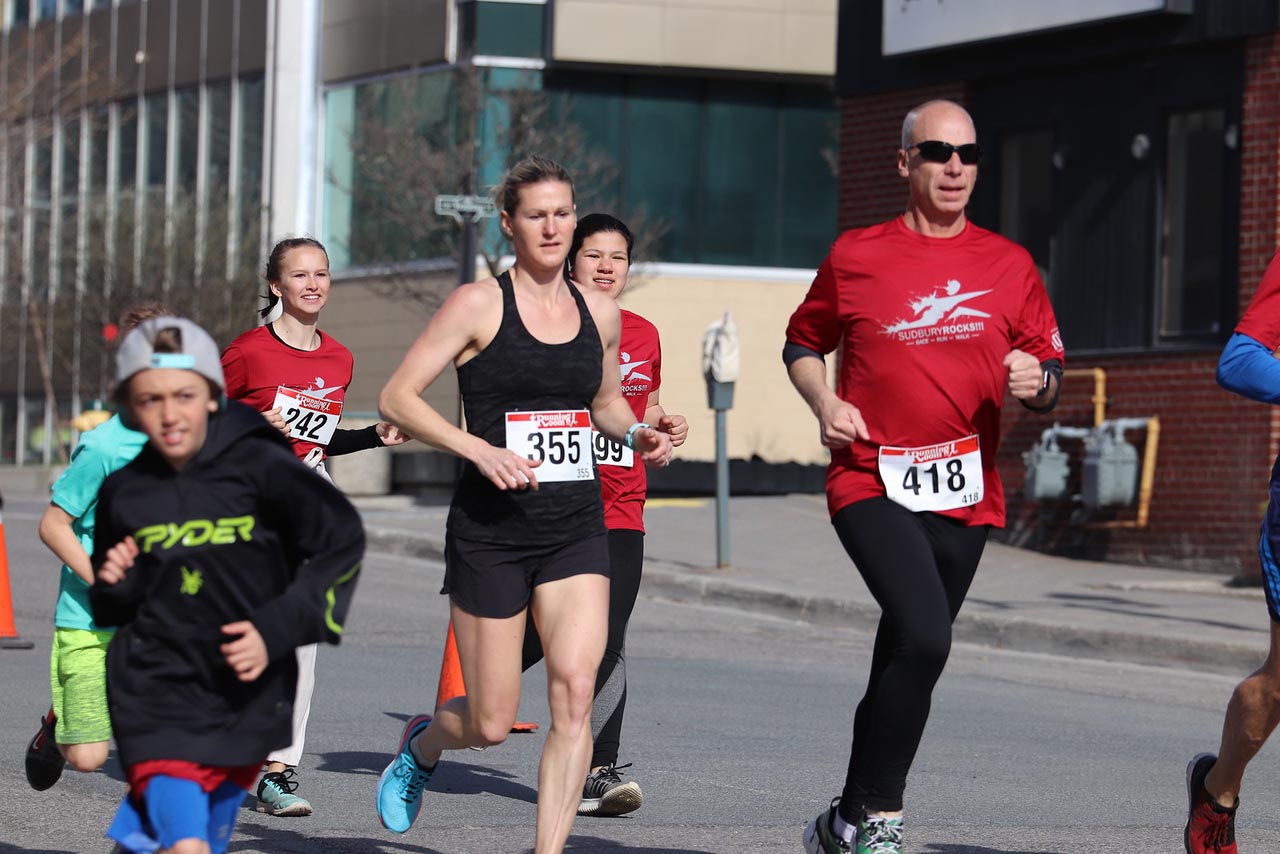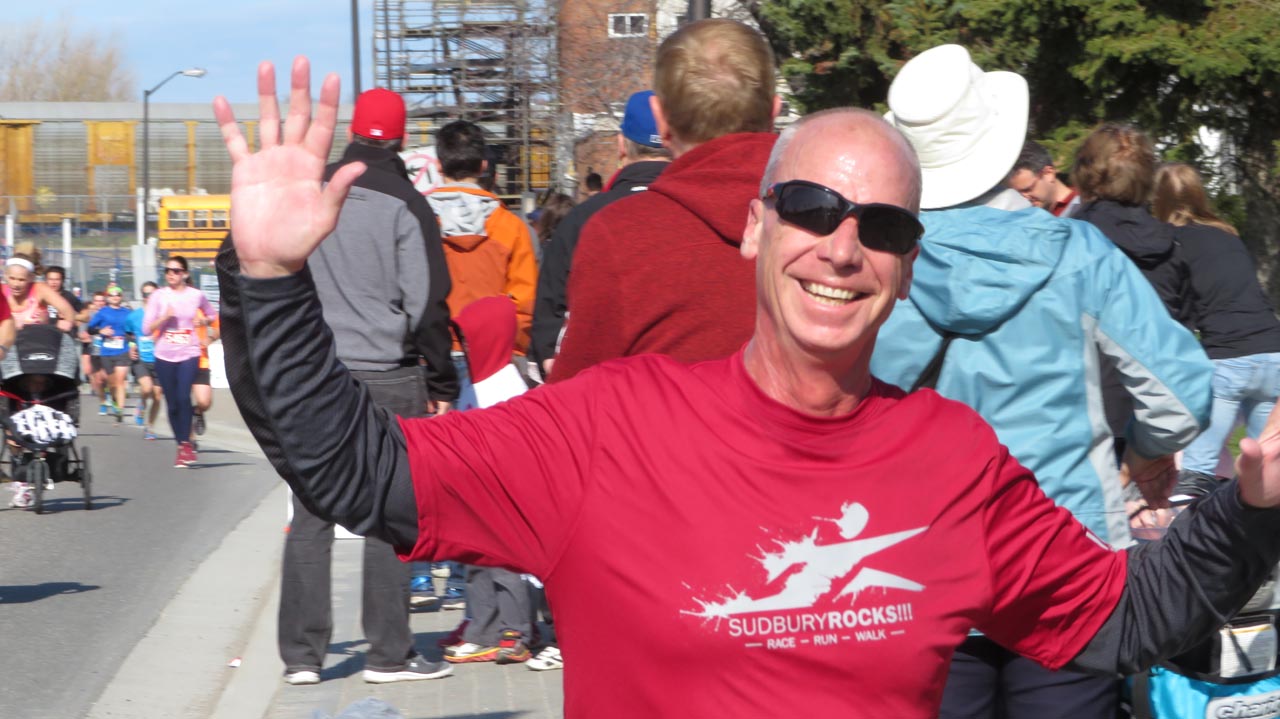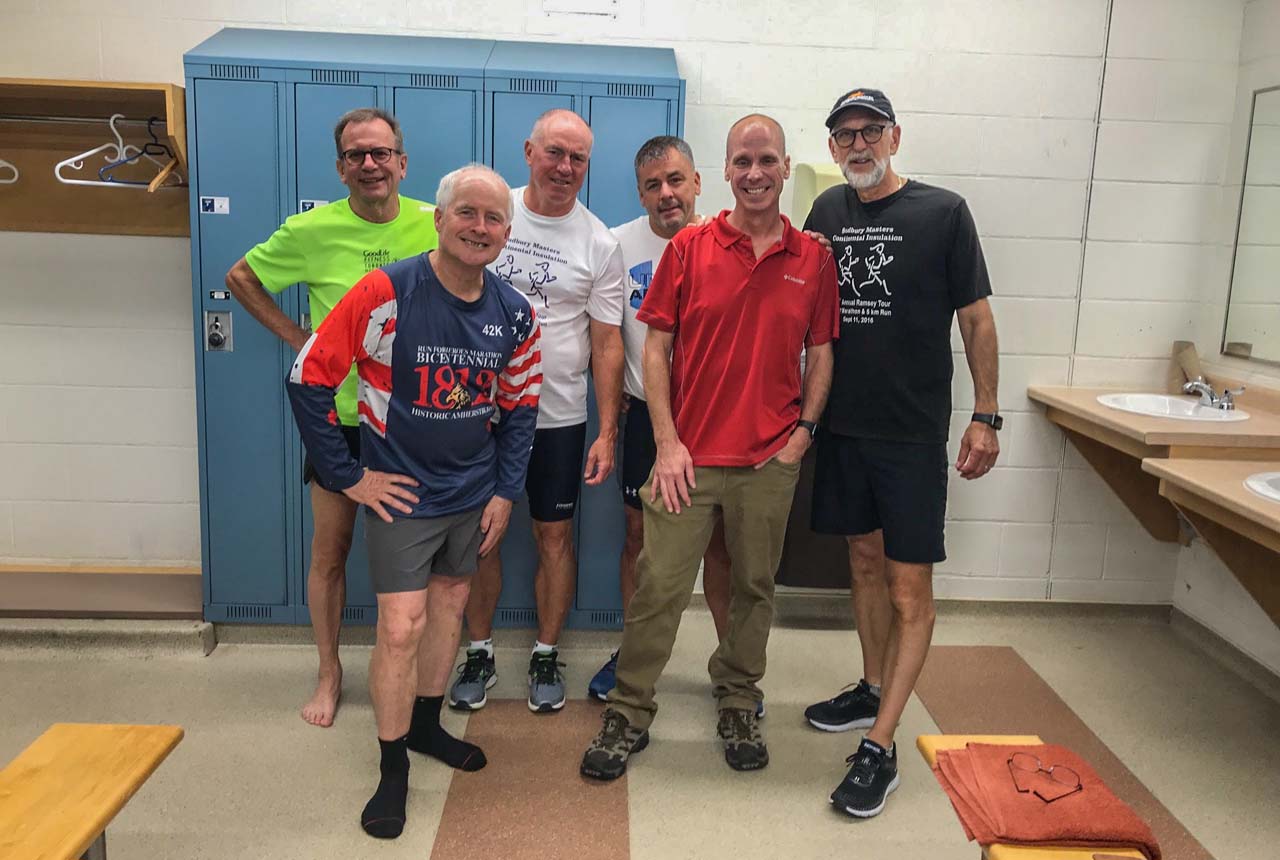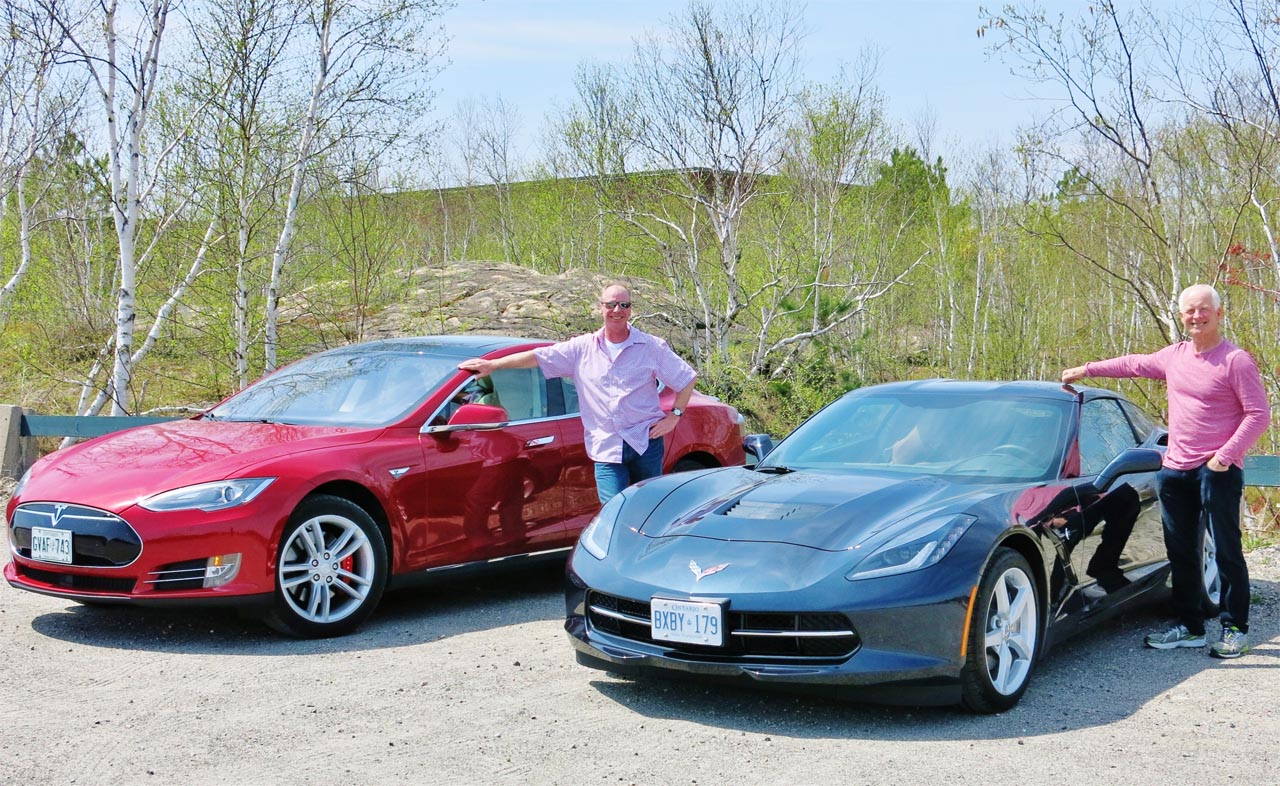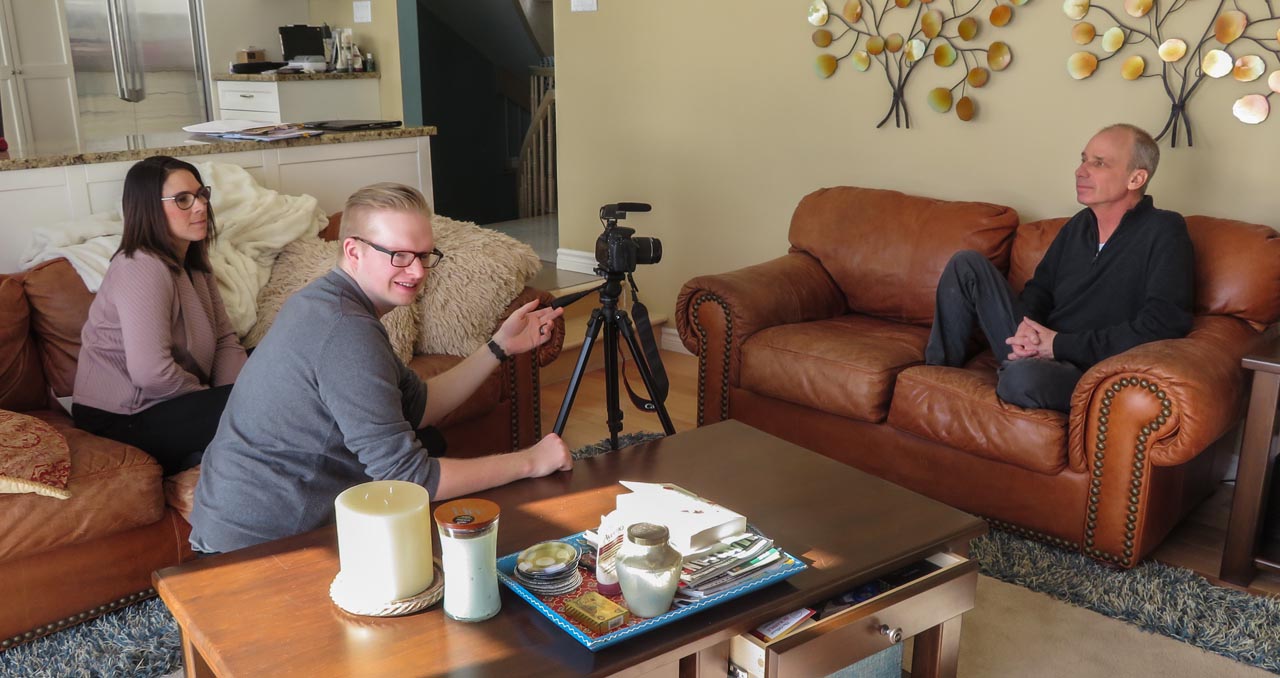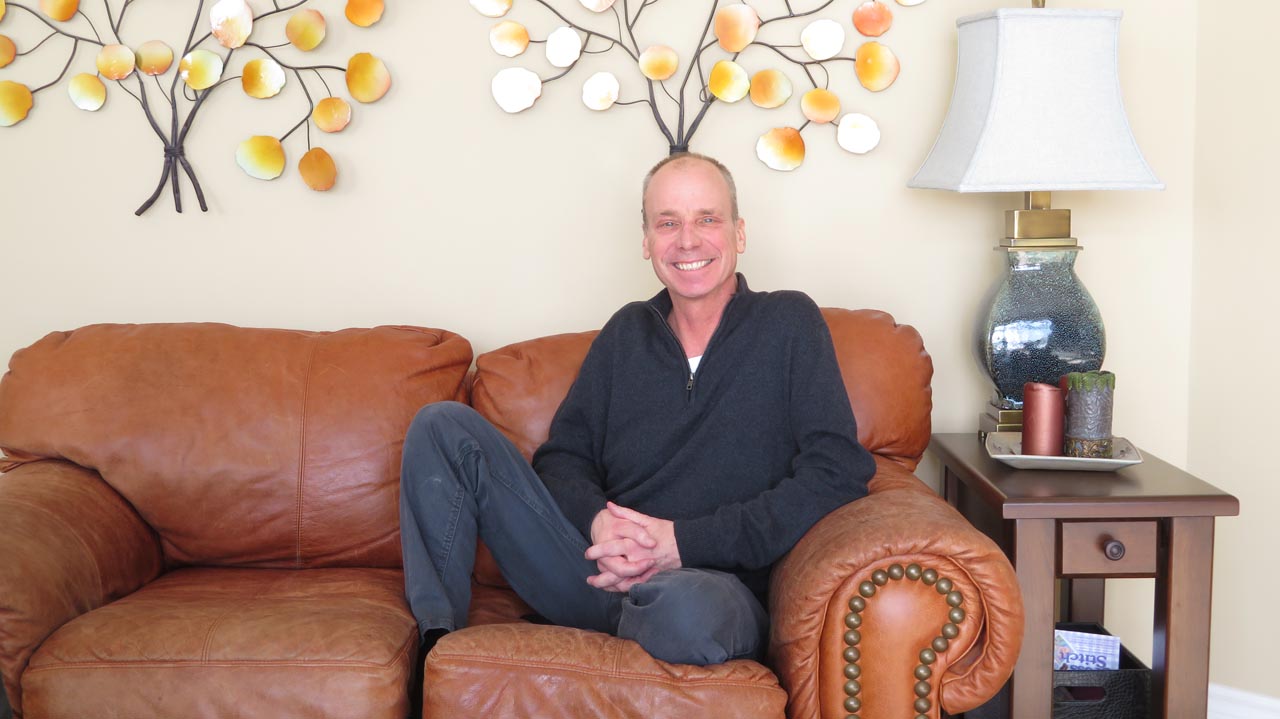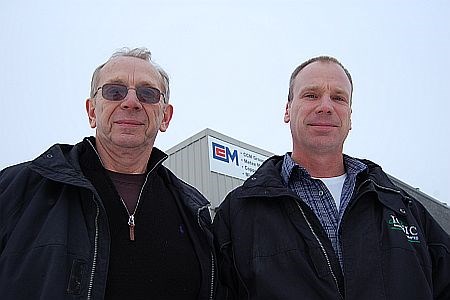 Upcoming Local Events
May 2, 2020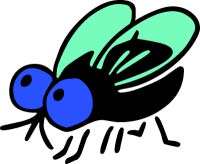 The Laurentian University XC and Indoor Track Team will be hosting the 2020 Black Flies Track and Field Meet at the Laurentian Community Track. The meet will run from approximately 10am to 4pm. The meet will be open to all athletes in Grades 7 and 8, High School, University and Open.
| | |
| --- | --- |
| | |
---
Store News

Good afternoon Sudbury Runners and Walkers,

We have FREE run club Wednesday nights at 6pm and Sunday mornings at 8:30am.
| | |
| --- | --- |
| | Track North News - by Dick Moss |
Dick Moss, Head Coach
Laurentian XC/Track Team
c/o Coach Moss <pedigest@cyberbeach.net>
Web: http://laurentianxctrack.com
Facebook: https://www.facebook.com/groups/laurentianxctrack/
Twitter: https://twitter.com/@luxctrack
Instagram: https://www.instagram.com/laurentianxctrack/
For information call me.
Vincent Perdue
vtperdue@cyberbeach.net
Proud sponsor of the Sudbury Rocks!!! Race-Run-Walk for the Health of it
HOME | ABOUT US | CONTACT | ARCHIVES | CLUBS | EVENTS | PHOTOS | RACE RESULTS | LINKS | DISCUSSION