MOVE Kivi Park Fitness Series: 5th Annual Cancer Centre Walk/Run for Hope
Sunday, October 27th at Kivi Park
A little rain and some cold weather didn't stop us from keeping the 5th annual Cancer centre Walk/Run for Hope! presented by Adventure365 on track yesterday.
Despite the reminder that winter is indeed coming, 125 participants (many in costumes) joined us at Kivi Park and $18,000 was raised!
---
Cancer Centre Walk/Run for Hope raises $18,000
Lily Fielding and top fundraising teams honoured during the fifth annual celebration at Kivi Park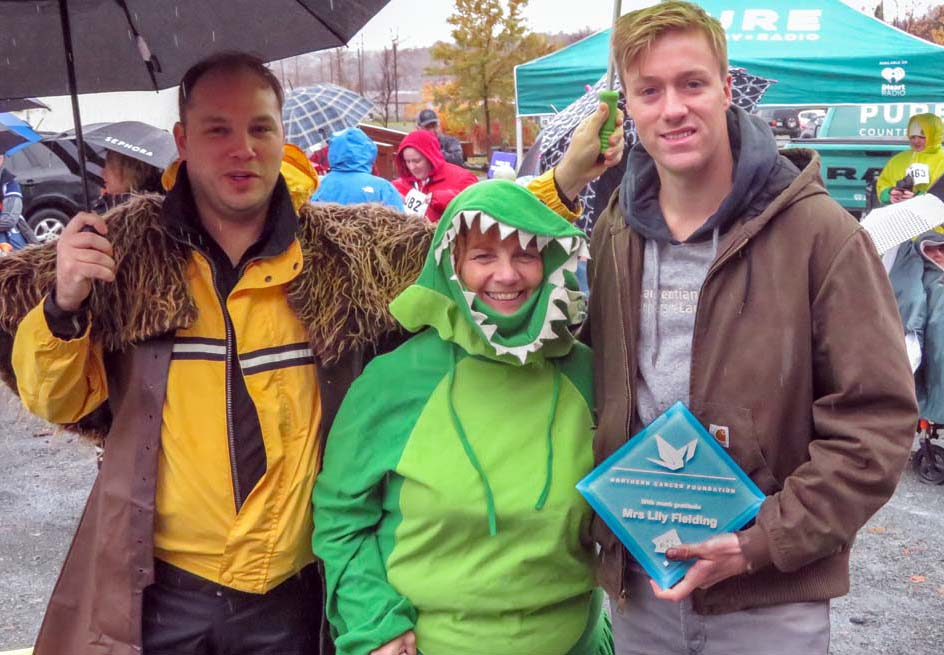 Cameron Perdue, great grandson of Lily Fielding accepts award from NCF
---
Stuffed into rainboots, with umbrellas in hand, more than 125 participants braved the rain at Kivi Park Saturday to participate in the fifth annual Cancer Centre Walk/Run for Hope, raising $18,000 for the Northeast Cancer Centre (NCC).
Representatives of the Northern Cancer Foundation (NCF) began the event by presenting Kivi Park with a plaque to honour the personal support of the late Lily Fielding, in addition to recognizing the efforts of their top fundraising team and individual participant.
Through the Cliff and Lily Fielding Foundation, the philanthropist donated 450 acres of land to Kivi Park in her lifetime, in addition to that of the decommissioned Long Lake Public School. Coupled with the $2 million she contributed towards developing the property, Fielding is considered an integral partner in the creation of the community space.
Find more information on the Fielding family's relationship with Kivi Park here and more information on the matriarch here.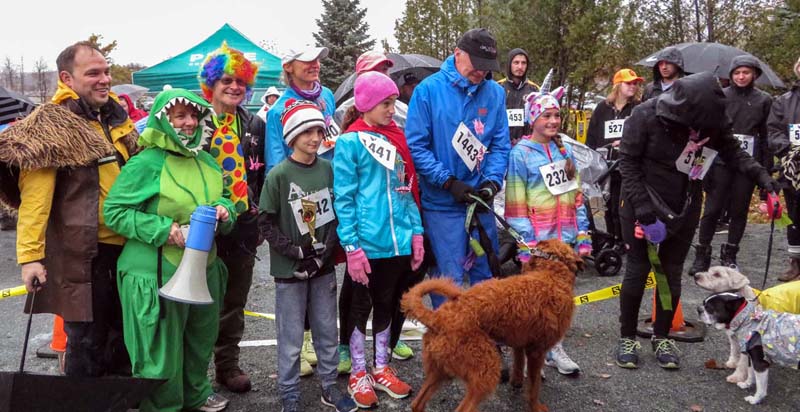 Team Gramma Barbara
The top fundraising team this year was Team Gramma Barbara, who through a family effort raised more than $3,000 in memory of the late Barbara Lada.
Barbara passed away from osteosarcoma (bone cancer) in 2003 after having been diagnosed with the disease two years earlier, said her husband Jerry Lada, but her influence is felt to this day.
She had been one of the first physicians to work at the newly opened NCC, and was eventually head of radiation oncology at the centre, he said, dedicating her career to fighting the disease that eventually took her life.
This caring nature stayed with her throughout her cancer journey, said her daughter Ewa Ceccon, along with a hopefulness that changed NCF forevermore.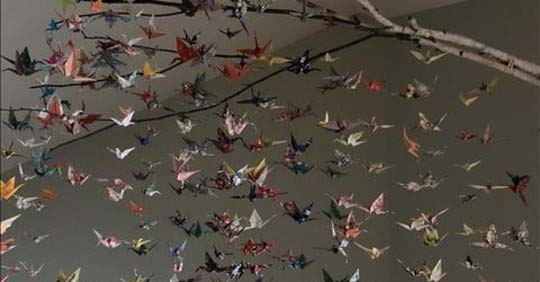 1000 cranes
During her treatment, Barbara was visited by a friend and fellow oncologist, who shared with her an ancient Japanese legend which promises that anyone who folds a thousand cranes will have their wish granted by God.
From that point on, origami became a favoured past-time for Barbara and those who visited her, eventually inspiring the logo and decoration of NCF.
This was the first Cancer Centre Walk/Run for Hope that Jerry and his family have participated in since Barbara's passing, having been inspired to do so by his new wife, Sheila Lada.
Oddly enough, in addition to her connection with the family she now calls her own, Sheila's father had been a patient of Barbara's, but passed away shortly before her diagnosis in 2001.
"We just want to make sure that the grandchildren remember and know what a caring, loving person she was and what she did for the community," said Sheila.
Sunday's event marks the end of the 2019 MOVE Fitness Series, which Tannys Laughren, executive director of NCF, said welcomed more participants and monetary donations than ever before. She attributes this to the lighthearted, accessible nature of the series, and the community work it celebrates.
The walk/run for hope, in particular, said Laughren, was made even more family friendly this year with a Halloween theme to reflect the event's move from May to October.
"We're just trying to get people out and get active," said Laughren. "For us, it's really important that people realize that the more active you are, the healthier you are...the better cancer outcomes."
More than 2,000 people have participated in the Cancer Centre Walk/Run for Hope over the past five years, said Anthony Keating, president and CDO of Foundations, HSN Volunteer Association and Volunteer Services through NCF. Subsequently raising $200,000 towards critical equipment, research, and patient care at NCC.
With a world-class facility and world-leading oncologists, Keating said the cancer centre is an amazing resource to the 600,000 residents of Northeastern Ontario within its catchment area but hopes its services are never needed.
"Seeing our community rally around the work that we do to help improve the health care of our community...it really is quite something," said Keating.
"We want to make sure that people have access to it, but we don't really want to see them in the cancer centre."
Find more information on the Northern Cancer Foundation and its support of the Northeast Cancer Centre here.