| | | |
| --- | --- | --- |
| | | |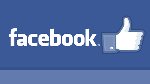 Hello Everyone, September 19, 2019
In this Issue:
Northern Cancer Foundation Walk Run for Hope kick off
Amber Does Tahoe 200
That Sudbury Sports Guy: A cross-country challenge to make Canada proud
The Heart of a Swimmer vs. the Heart of a Runner
Join SudburyRocks!! Running Club Run for the Cure Team
Upcoming Events Sep 22 The Secret Marathon at Cinefest, Oct 6 Run for the Cure
Running Room Run Club Update:
Track North News LU XC: Tentative Meet Schedule'19
Cancer foundation's annual fundraiser will get a little spooky this year
Halloween theme for Walk/Run for Hope at Kivi Park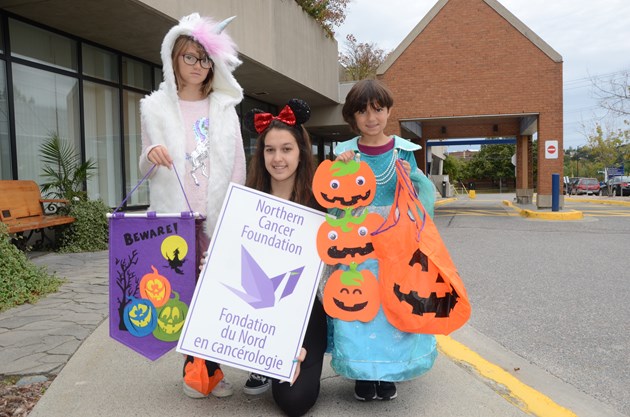 Donning Halloween costumes and helping to launch the fifth annual Cancer Centre Walk/Run for Hope is sister Ada Schweyer, left, Stella Schweyer, right, and Milena Raso. (Arron Pickard/Sudbury.com)
---
Things will get a bit spooky this year for the fifth annual Cancer Centre Walk/Run for Hope.
That's because this year's event is being held only days before Halloween. On Oct. 27, the final event of the Move Kivi Park Fitness Series will take place, and participants are invited to don their Halloween costumes and go trick or treating on Kivi Park's trails.
More than 2,000 people have participated in the event over the past four years, raising more than $200,000 for the Northern Cancer Foundation. The money supports the Northern Cancer Centre for patient care, equipment and research.
"It's been four years at Kivi Park, and we're thrilled to be there once again," said Northern Cancer Foundation executive director Tannys Laughren.
"It's about raising funds, but it's also about getting families out and active. We want people to recognize that, if you're active and healthy, you have better cancer outcomes."
The event will offer four different distances — one kilometre, three kilometres, five kilometres and 10 kilometres — with all routes running through Kivi Park.
Registration is $35 and including a t-shirt and lunch. Participants are encouraged to raise funds by collecting pledges. Children 12 and under can take part for free in the one-kilometre route or $5 in other races.
For more information or to register, visit ncfsudbury.com or phone 705-523-4673.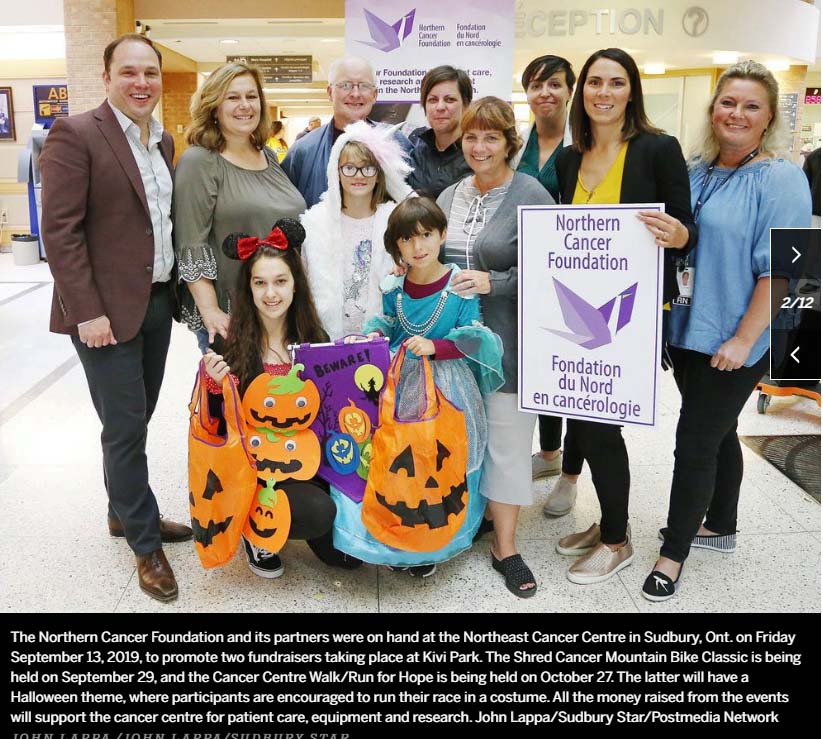 ---
Amber Does Tahoe 200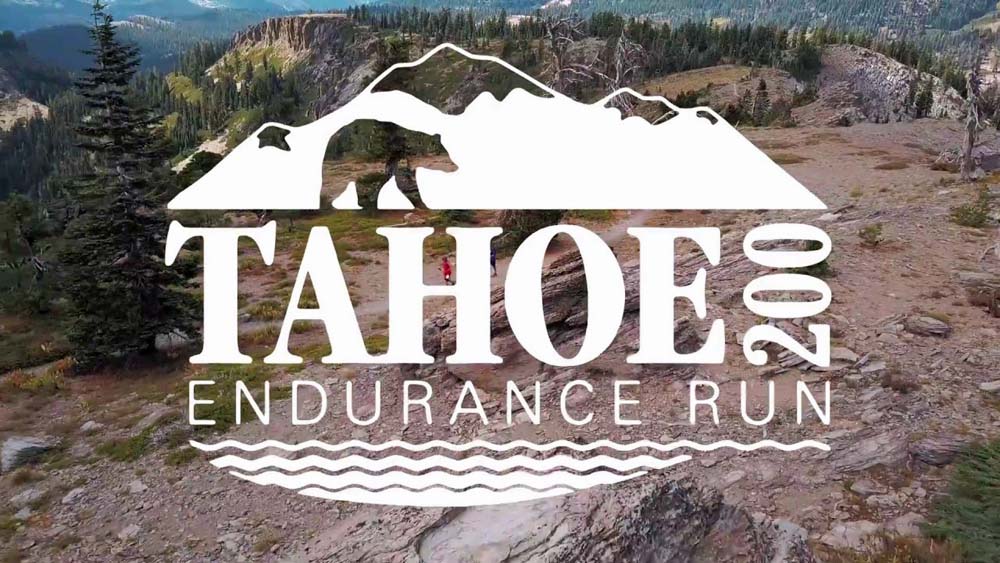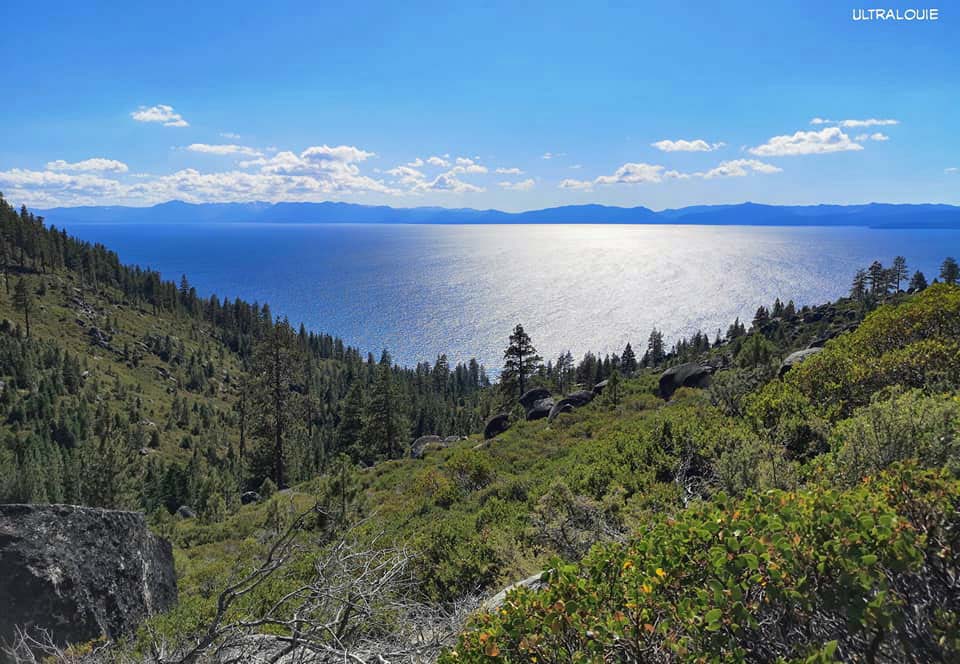 The Tahoe 200 is an incredible journey around the largest alpine lake in North America. The route circumnavigates the sparkling, clear blue waters of Lake Tahoe from the Tahoe Rim Trail, occasionally detouring off the TRT to explore aspen meadows, rock gardens of giants, small impossibly blue lakes, thick canopied forests, and long ridge lines with stunning views. The route is nothing less than magical. The total elevation gain for the route is 40,200 feet of gain and 40,200 loss for a total elevation change of 80,400 feet.

Runners in the T200 are a unique breed within a unique sport! It takes an adventurous spirit, love of the outdoors, and a penchant for suffering to finish a race like this. Although the race is difficult and long, it never disappoints in its incredible diversity of flora and fauna, sweeping views, and glittering alpine lakes.
---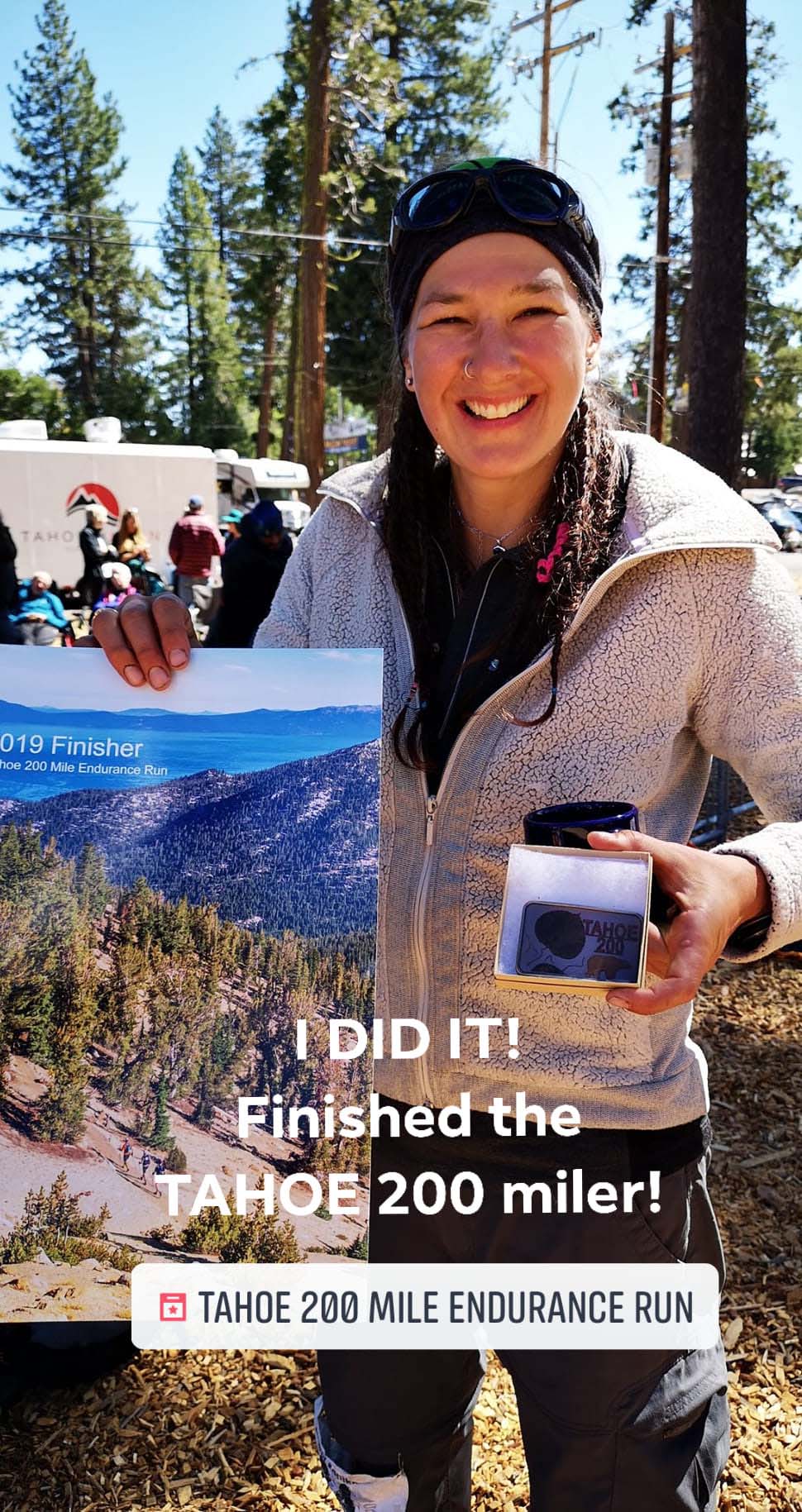 ---
Congratulations to Lively`s Amber Konikow on her successful completion of the Tahoe 200 Mile Endurance Run. This was her second attempt. A year more mental and physical training made all the difference.
---
Amber Konikow
Status
Race Status Finished
Last Update Rec'd 12:07:08 PM (PDT) 09/17/19
Current speed 0.5 mph
Route mile 204.7 mi
Route average speed 2.1 mph
Route distance per day 49.6 mi
---
That Sudbury Sports Guy: A cross-country challenge to make Canada proud
Randy Pascal For The Sudbury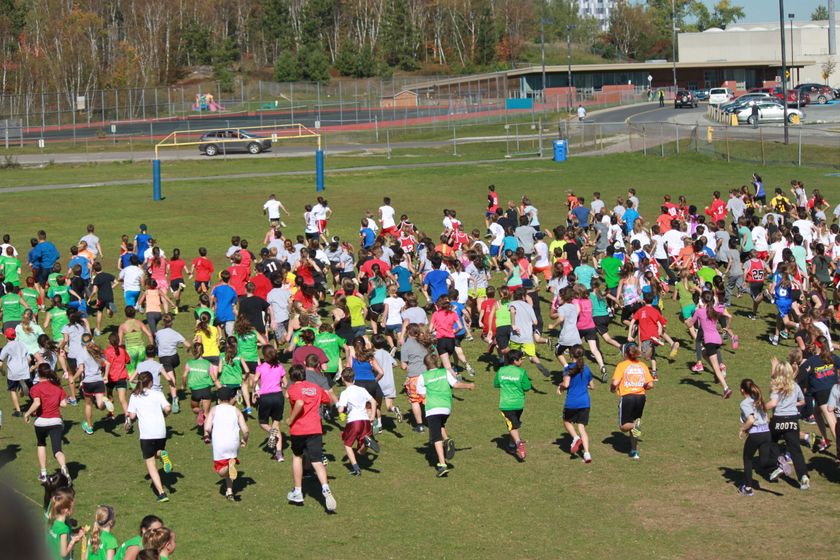 Young runners take part in the Laurentian XC Challenge at Laurentian University. This year's event is to take place on Sept. 24. PHOTO SUPPLIED
---
Sudbury is already very well-known as the home of the largest nickel on the planet. Apparently, folks in these parts have at least one other good reason to be bursting in their britches. "We found out this summer that we are the largest single day elementary race in Canada," noted Darren Jermyn, the mastermind behind the Laurentian XC Challenge, set to take place on Sept. 24 this year. "The next biggest that we could find is 1,600 competitors at an event in Edmonton, and that's a city with a million people."
That's pretty impressive stuff for an initiative that was established with far more modest goals than breaking new ground, from a numbers standpoint, on a national scale. "It's a fundraising event for the varsity team here (the Laurentian University Voyageurs), and we were looking for something that we could grow," Jermyn said of the challenge that was launched in Copper Cliff Park back in 2009, with roughly 350 or so entries representing six to seven different schools. "It was a natural link for us, a running team, to host a running race, and we hoped to grow it over time, but we never had any idea it would get as big as it did."From a 100 per cent plus increase in Year 2, to 900 students, the fall tradition has reached a high water mark of 2,100 or so in 2017.
Furthermore, it constitutes something of a rarity in Sudbury, in that the morning long races bring together children from all four school boards in the region, a key factor in pushing the kind of growth that the event has experienced. Beyond that, Jermyn is quick to point out a few other notable contributors.
"The focus is really on fun," he stated. "The course is tough, but not too challenging. It is a running race, at the end of the day, but we call it a health promotion event and have teamed up with Heart and Stroke for 10 years now. "There is an educational component as we try and have a group warmup with 2,000 people," he laughed.
In fact, there are clearly some obvious pragmatic elements to race organization that must be kept at the forefront in the minds of race officials. For the most part, however, as Jermyn stated proudly, "We kind of have it down to a science now." "We can run up to 400 athletes per race," he added. "I call it the world's longest finishing chute. To keep all of the athletes in order at the end of the race, you need about a 200-metre finishing chute."
Quite understandably, this makes for a very hectic day for all volunteers involved. "For our two-kilometre race, the top kids might be in around seven minutes, but your average kids are in around 10 — and they are coming in every half second," stressed Jermyn. "The trails are fine (with these numbers). They're wide enough. "And we are now able to load and unload 50-60 buses in less than 45 minutes. We're pretty efficient, and teachers are not nearly as stressed now. It used to be intimidating the first time, as you get dropped off in the morning and have to send your bus away."
While this new claim to fame is nice, it is the fundraising nature of this venture that is particularly beneficial, especially for a varsity cross-country program that saw substantial cuts to their budget based on the current funding challenges at Laurentian University. "It was maybe even more important for us, as a varsity team, to have a community involvement," said Jermyn. "A lot of our team members will interact with elementary students, whether they are in teacher's college, or kinesiology, or whatever.
"We had moved the races first to Thursday (from the weekend) and then to Tuesday, to give our varsity team, which does a lot of the prep work for race day, the time to recover before their own races on the weekend. We have to groom the trails, bring in a lot of equipment and a lot of food. We're bigger than OFSAA." "The crew at Lockerby Composite (Kerry Abols and company) has been great," Jermyn noted. "For 10 years now, they have been providing us with 30 to 40 volunteer marshals. And our adult marshals that come out each and every year think it's just a wonderful day."
Certainly, some of the fastest youngsters in the field will garner a certain amount of publicity. Jermyn, for one, is quick to caution the parent who interprets their child's first place finish in the Grade 3-4 challenge race as a sure sign that their tickets for the 2032 Summer Olympics should be purchased soon. "We know that with running, children change significantly from Grade 6 to Grade 12," he said. "I will tell every parent who contacts me, and Dick Moss does the same, that (long distance) running is one of the sports that you want to start later in life. We don't seriously coach kids until they are in about Grade 8 or Grade 9."
And though the reasons might be many, there is little doubt that the XC Challenge has connected with Sudbury and area youth. "One year, we jumped in with Jump Rope for Heart and gave out 1,200 skipping ropes," recalled Jermyn. "We gave them out at the start of the day and had 1,200 kids skipping rope on this track. "The kids get a little giddy when they get out here. They want to exercise, and that's really what the day is all about."
Randy Pascal is That Sudbury Sports Guy. His column runs regularly in The Sudbury Star.
---
The Heart of a Swimmer vs. the Heart of a Runner
Regular exercise changes the look and workings of the human heart. And researchers are discovering that different sports affect the heart differently.

By Gretchen Reynolds for the New York Times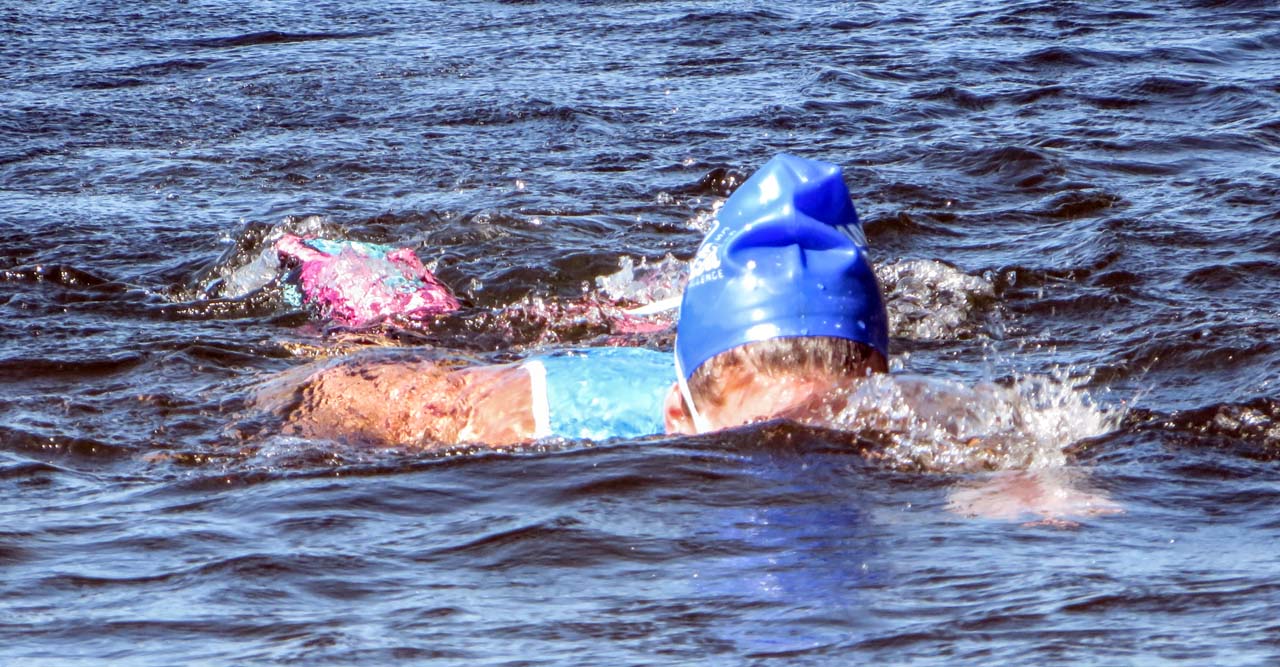 ---
Do world-class swimmers' hearts function differently than the hearts of elite runners?
A new study finds that the answer may be yes, and the differences, although slight, could be telling and consequential, even for those of us who swim or run at a much less lofty level.
Cardiologists and exercise scientists already know that regular exercise changes the look and workings of the human heart. The left ventricle, in particular, alters with exercise. This chamber of the heart receives oxygen-rich blood from the lungs and pumps it out to the rest of the body, using a rather strenuous twisting and unspooling motion, as if the ventricle were a sponge being wrung out before springing back into shape.
Exercise, especially aerobic exercise, requires that considerable oxygen be delivered to working muscles, placing high demands on the left ventricle. In response, this part of the heart in athletes typically becomes larger and stronger than in sedentary people and functions more efficiently, filling with blood a little earlier and more fully and untwisting with each heartbeat a bit more rapidly, allowing the heart to pump more blood more quickly.
While almost any exercise can prompt remodeling of the left ventricle over time, different types of exercise often produce subtly different effects. A 2015 study found, for instance, that competitive rowers, whose sport combines endurance and power, had greater muscle mass in their left ventricles than runners, making their hearts strong but potentially less nimble during the twisting that pumps blood to muscles.
These past studies compared the cardiac effects of land-based activities, though, with an emphasis on running. Few have examined swimming, even though it is not only a popular exercise but unique. Swimmers, unlike runners, lie prone, in buoyant water and hold their breaths, all of which could affect cardiac demands and how the heart responds and remakes itself.
So, for the new study, which was published in November in Frontiers in Physiology, researchers at the University of Guelph in Canada and other institutions set out to map the structure and function of elite swimmers' and runners' hearts.
The researchers focused on world-class performers because those athletes would have been running or swimming strenuously for years, presumably exaggerating any differential effects of their training, the researchers reasoned.
Eventually they recruited 16 national-team runners and another 16 comparable swimmers, male and female, some of them sprinters and others distance specialists.
They asked the athletes to visit the exercise lab after not exercising for 12 hours and then, when on site, to lie quietly. They checked heart rates and blood pressures and finally examined the athletes' hearts with echocardiograms, which show both the structure and functioning of the organ.
It turned out, to no one's surprise, that the athletes, whether runners or swimmers, enjoyed enviable heart health. Their heart rates hovered around 50 beats per minute, with the runners' rates slightly lower than the swimmers'. But all of the athletes' heart rates were much lower than is typical for sedentary people, signifying that their hearts were robust.
The athletes also had relatively large, efficient left ventricles, their echocardiograms showed.
But there were interesting if small differences between the swimmers and runners, the researchers found. While all of the athletes' left ventricles filled with blood earlier than average and untwisted more quickly during each heartbeat, those desirable changes were amplified in the runners. Their ventricles filled even earlier and untwisted more emphatically than the swimmers' hearts did.
In theory, those differences should allow blood to move from and back to the runners' hearts more rapidly than would happen inside the swimmers'.
But these differences do not necessarily show that the runners' hearts worked better than the swimmers', says Jamie Burr, a professor at the University of Guelph and director of its human performance lab, who conducted the new study with the lead author, Katharine Currie, and others.
Since swimmers exercise in a horizontal position, he says, their hearts do not have to fight gravity to get blood back to the heart, unlike in upright runners. Posture does some of the work for swimmers, and so their hearts reshape themselves only as much as needed for the demands of their sport.
The findings underscore how exquisitely sensitive our bodies are to different types of exercise, Dr. Burr says.
They also might provide a reason for swimmers sometimes to consider logging miles on the road, he says, to intensify the remodeling of their hearts.
Of course, the athletes here were tested while resting, not competing, he says, and it is not clear whether any variations in their ventricles would be meaningful during races.
The study also was cross-sectional, meaning it looked at the athletes only once. They might have been born with unusual cardiac structures that somehow allowed them to excel at their sports, instead of the sports changing their hearts.
Dr. Burr, however, doubts that. Exercise almost certainly remakes our hearts, he says, and he hopes future experiments can tell us more about how each activity affects us and which might be best for different people.
But even now, he says, "an important message is that all of the athletes showed better function than a normal person off the street, which supports the message that exercise is good for hearts."
---
October 6, 2019
Welcome to CIBC Run for the Cure in Sudbury
We registered Sudbury Rocks !! Running Club as a team in the CIBC Run for the Cure on October 6, 2019. Please join the team. We also want to have our team name on the back of our shirts. The deadline date is below. We hope to see you all on October 6.
Team T-shirt Deadline
Have your team's name on it! Recruit 10 team members or more and receive custom team T-shirts. All team members must meet the minimum requirements by midnight on September 19th.
RUN START TIME: 10:00 AM
SudburyCambrian College, 1400 Barry Downe Rd.
Sudbury, ON, P3A 3V8
Route Map
Upcoming Local Events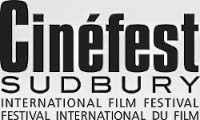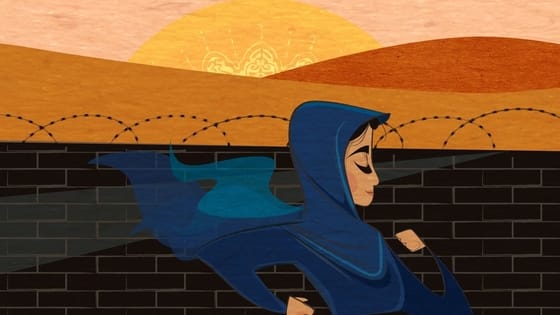 The Secret Marathon Sep 22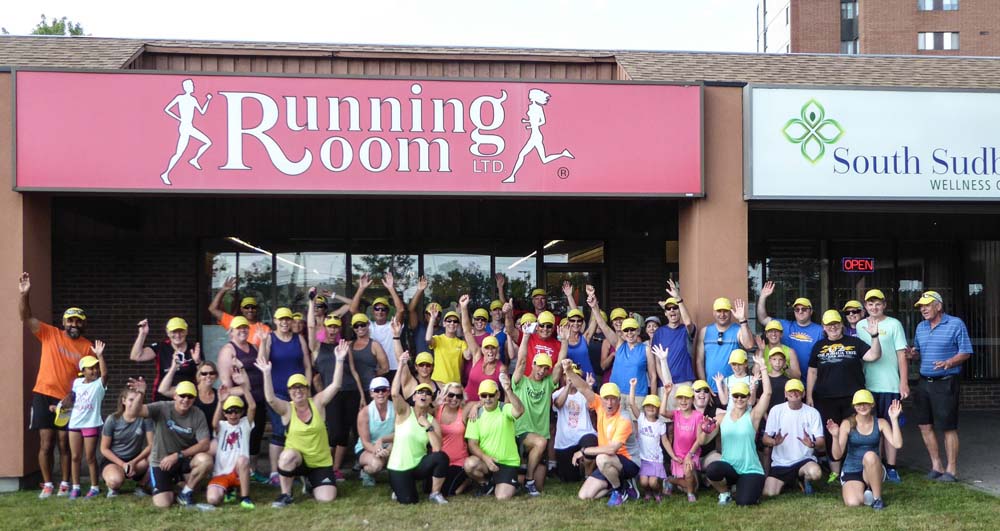 We are very excited to announce that The Secret Marathon will be screening at the Cinefest @ 11am on Sunday September 22nd at Silver City.
Run Club – Sunday Sept 22nd at 8:30 am
9.1 km Run from Running Room to Silver City
Kate and Martin to attend
Everyone who wants to attend can go in their running gear.
If some do not want to run they can drive over.
Here is the link for tickets for The Secret Marathon at Cinefest at 11.00am Sunday, Sept. 22nd:
Description
When the first Afghan woman stood up for her freedom and ran in the Marathon of Afghanistan, she started a movement for equality that spread around the world. Zainab's story inspired legendary marathon runner, Martin Parnell, to imagine what his life might be like if his gender prevented him from going outside to run. Martin vowed to run in the Marathon of Afghanistan the following year to support Zainab, and partnered with filmmaker and first time marathoner, Kate McKenzie, to tell the story. To avoid making the marathon a target for terrorist attack, they must train, and travel to Afghanistan in secret, where they will uncover unexpected beauty, incredible hardships, and the amazing people who stand for change. This is the story of the brave Afghan women who are risking it all for the freedom to run.

October 6, 2019
Welcome to CIBC Run for the Cure in Sudbury
We invite you to run or walk with us on Sunday, October 6, 2019 for the CIBC Run for the Cure in Sudbury. Whether it's your first time, or you've participated for years, we look forward to having you join the movement! Help make this year's event inspirational and memorable, all while you help the Canadian Cancer Society create a future without breast cancer.
RUN START TIME: 10:00 AM
Sudbury
Cambrian College, 1400 Barry Downe Rd.
Sudbury, ON, P3A 3V8

Contact Information
sudbury@cbcfcloud.org

Team Coordinator
teams_Sudbury@cbcfcloud.org
Volunteer Coordinator
vol_Sudbury@cbcfcloud.org
| | |
| --- | --- |
| | |
---
Store News

Good afternoon Sudbury Runner's and Walker's,

We have FREE run club Wednesday nights at 6pm and Sunday mornings at 8:30am.
| | |
| --- | --- |
| | Track North News - by Dick Moss |

LU XC: Tentative Meet Schedule'19

Hey Vees and Supporters,
Here's our tentative competition schedule for the Fall XC season. We no longer receive funding for out-of-province races, so we'll do the Waterloo Open race this year instead of the Geneseo meet.
Western International - London
Fri Sep 20:
? Bus arrives on campus at 11:30 PM,
? Departs: 12:00 Noon,
? Arrives at hotel by 9:00 PM
Sat Sept 21:
? Pickup at 7:45 AM,
? Drop off at course at 8:40 AM
? Races at 10:00 AM and 10:50 AM
? Departs: 1:00 PM,
? Arrives on campus by 9:30 PM
Waterloo Open - Waterloo
Fri Oct 4:
? Bus arrives on campus at 12:45 PM,
? Departs: 1:15 PM,
? Arrives at hotel by 8:30 PM
Sat Oct 5:
? Pickup at 8:00 AM,
? Drop-off at course at 8:30 AM,
? Races at 10:00 AM and 11:00 AM
? Departs course at 12:30 PM,
? Arrives on campus by 8:30 PM
Marauder Invitational - Hamilton
Thurs Oct 10:
? Bus arrives on campus at 12:30 PM,
? Departs: 1:00 PM,
? Arrives at hotel by 8:00 PM
Fri Oct 11:
? Pickup at Noon,
? Drop-off at course at 12:30 PM,
? Races at 2:30 and 3:15 PM
? Departs course by 5:15 PM,
? Arrives on campus by 11:30 PM
OUA Championships - Hamilton
Friday Oct 25:
? Bus arrives on campus at 7:30 AM,
? Departs: 8:00 AM,
? Arrives at hotel by 5:30 PM
Sat Oct 26:
? Pickup at 8:45 AM,
? Drop-off at course at 9:15 AM,
? Races at 11:00 AM and 12:00 Noon
? Departs course by 2:00 PM,
? Arrives on campus by 9:30 PM
USPORT CHAMPIONSHIPS - Kingston
Thur Nov 7:
? Bus arrives on campus at 11:30 AM,
? Departs at 12:00 Noon,
? Arrives at hotel by 8:00 PM
Fri Nov 8:
? Bus drives to course at 2:45 PM,
? Returns by 5:00 PM
Sat Nov 9:
? Pickup at 11:00 AM,
? Drop-off at course at 11:30 AM,
? Races at 1:00 and 2:00 PM
? Depart course at 3:30 PM,
? Arrive on campus by Midnight.
Dick
Dick Moss, Head Coach
Laurentian XC/Track Team
c/o Coach Moss <pedigest@cyberbeach.net>
Web: http://laurentianxctrack.com
Facebook: https://www.facebook.com/groups/laurentianxctrack/
Twitter: https://twitter.com/@luxctrack
Instagram: https://www.instagram.com/laurentianxctrack/
For information call me.
Vincent Perdue
vtperdue@cyberbeach.net
Proud sponsor of the Sudbury Rocks!!! Race-Run-Walk for the Health of it
HOME | ABOUT US | CONTACT | ARCHIVES | CLUBS | EVENTS | PHOTOS | RACE RESULTS | LINKS | DISCUSSION