| | | |
| --- | --- | --- |
| | | |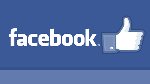 Hello Everyone, August 29, 2019
In this Issue:
70+ kilometres in Killarney backcountry wilderness
Sudbury athlete headed to Italy for World SwimRun Championships
Prepare Well so You can Enjoy the Results
2019 Canadian Marathon Canoe Championships
Xterra Sleeping Giant Off Road Triathlon Report
Slurry Sistas Rock the Ragnar 2019
SudburyRocks!! Truly Excellent Weekly Tuesday Training Group
Upcoming Events Sep 8 Ramsey Tour, Sep 22 The Secret Marathon at Cinefest
Running Room Run Club Update:
Track North News LU XC: Tentative Meet Schedule'19
70+ kilometres in Killarney backcountry wilderness
by Ania Derecka
Sudbury athlete headed to Italy for World SwimRun Championships
Nickel City hosted qualifying event in July 214
by: Sudbury.com Staff
---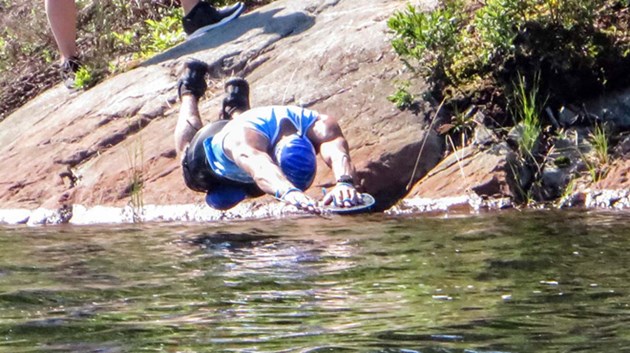 Hot off of the Canadian qualifying event, the Sudbury SwimRun Challenge, four Canadian athletes will be competing at this years IWC World Individual SwimRun Championships being held in Grado Italy on Sept. 8. (Supplied)
Hot off of the Canadian qualifying event, the Sudbury SwimRun Challenge, four Canadian athletes will be competing at this years IWC World Individual SwimRun Championships being held in Grado Italy on Sept. 8.
Among the four athletes headed overseas is Sudbury's own Mat Legault.

SwimRun is quickly growing world wide since its start in Sweden 13 years ago, and has been in Canada for four years largely due to the efforts of the Canaqua Sports SwimRun Challenge.
This years Sudbury SwimRun Challenge was held on July 28 and was the first Canadian individual SwimRun Championships and also the qualifying event for the IWC World Individual SwimRun Championships.

This is the first year that Canada has attended this event.
The Canadian athletes include
Men
Mat Legault, 25, Sudbury
Sebestien Bouffard, 37, Toronto

Women
Kate Nickerson-Crowe, 44, St. Catherines
Karen Natho, 45, St. Catherines

SwimRun is a multistage event where participants alternate between swimming and running with the primary rule being that they must keep any equipment and clothing with them for the entire event.
Prepare Well so You can Enjoy the Results
Posted by martin.parnell |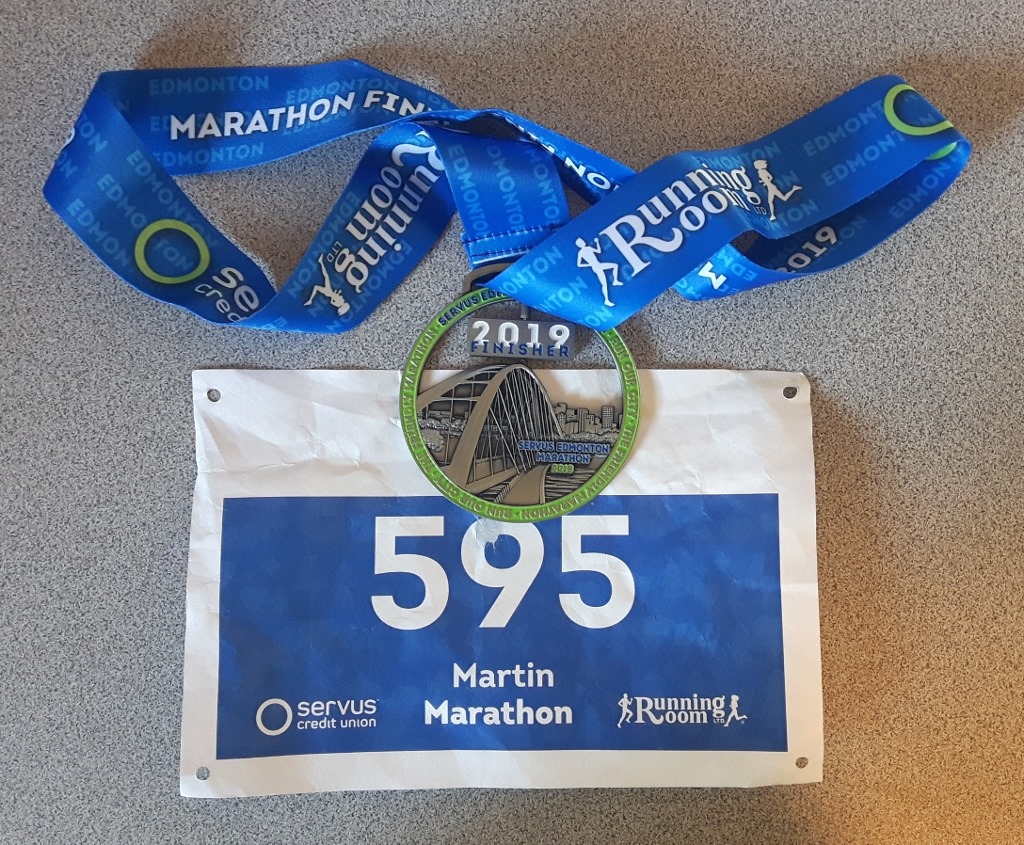 At 7.00am on Sunday, August 18th I was at the start line of the Edmonton Marathon. The last time I ran this race was in 2009 so this would be my 10th Anniversary. The morning was overcast with a misty drizzle and the temperature was 10C, just how I like it. I felt good.

In any race I set myself a number of goals. In this one I set three: the first was to beat the time I set 10 years ago, 4 hours and 10 minutes, the second was to come under 4 hours, and the third was to qualify for the Boston Marathon, which meant finishing in under 3 hours and 50 minutes.

Now it's great to have goals but, in reality they are meaningless unless you've done the planning, prepared well and put in the work to achieve them. In this case it meant following a 12 week training program, running over 600 kms and completing a variety of sessions including running hills, tempo runs (marathon pace) , intervals of speed running and long runs.

It's often said that finishing strong is the key to any race however you can't finish strong unless you start strong and you can't start strong unless you've prepared.

Another key element is race day preparation. I was up at 5.00am and had my usual marathon breakfast of oatmeal, banana and two cups of coffee. I prepared my four bottles of a mix of water and CarboPro, a pure complex carbohydrate which I take with me on the run. I also carry electrolyte tablets. This would ensure that my nutrition intake would be 250 calories an hour. Another important lesson: never try anything new on race day. I was ready.
At 6.30 am I left the hotel and joined other runners on the way to the start. I followed my usual warm up with a 20 min run and 4 by 100m strides.
John Stanton, the Founder of the Running Room was the race announcer and after O'Canada he started the countdown: 5...4...3...2...1 and we were off. I had spotted the 3 hour and 45 minute "Pace Bunny" and decided to run just behind him. Pace Bunnies are individuals who run the marathon at a steady pace and, if you can stick with them, they will bring you in on that time.
Things went well for the first half of the race, I followed my hydration / nutrition / electrolyte regime every 30 minutes and stayed slightly at the back of the pack behind the bunny. My pace was just over 5 minutes per kilometre and the cool condition stopped me from overheating.
However, the truth of any marathon is that it only really starts in the second half of the race. At km 25 I felt a knot in my right calf. I could only hope that it didn't turn into all-out cramp. The bunny was moving away from me and my quads were tightening up. A friend of mine, Ray Zahab, said that marathons and ultra-marathons are 90% mental and 10% in your head. It was time to dig deep.
Before the race I had checked my emails and had a message from Zainab, the first Afghan women to have run a marathon. She had recently had a baby girl and named her Cedar, after a kind of tree that grows in Turkey, Canada and in the Himalaya. In Persian it means evergreen or eternal.
Zainab had inspired me to go to Afghanistan, in 2016, where I ran the 2nd Marathon of Afghanistan, in support of the women and girls running for freedom and equality. Now Zainab and Cedar inspired me to push through the pain. I used the mantra "Zainab and Cedar, Zainab and Cedar" kilometre after kilometer and before I knew it I was at the 35km marker. I had taken 3 hours 4 minutes and 32 seconds, leaving 45 minutes to run 7.2 km. I had a chance.
The kms ticked by and with 1 km to go my legs were pretty much done. I looked at my watch and it was 3 hours 39 minutes and then it hit me, I could walk in and still come in under my 3 hours 50 minutes target. I was flooded with relief, but kept on running.
As I approached the finish line I could see the countdown clock at 3 hours 46 mins. I then looked to my right and saw my wife, Sue in the crowd, behind the barrier. I ran over, gave her a kiss and sprinted across the finish line: 3 hours 46 mins and 23 secs, made it by 3 minutes and 37 seconds. I was exhausted, but happy.
Staggering along the finishing chute, to get my medal, my body and the mind started to shut down. Sue met me at the exit to the chute and gave me a big hug. Job done. Boston here I come.
Whether you want to achieve a personal or business goal remember the words of Robert H. Schuller "Spectacular achievements must always be preceded by unspectacular preparation".
Event Race Athlete Residence Rank Time Chip Time Category
2019-08-18 Edmonton Marathon
Marathon
Martin Parnell
Cochrane, AB 227 03:46:44 03:46:23 M60-69
2019 Canadian Marathon Canoe Championships
Sat, Aug 24, 2019 7:00 AM Sun, Aug 25, 2019 5:00 PM
Northern Water Sports Centre (map)
OMCKRA and Sudbury's SCC host the 2019 Canadian Marathon Canoe Championships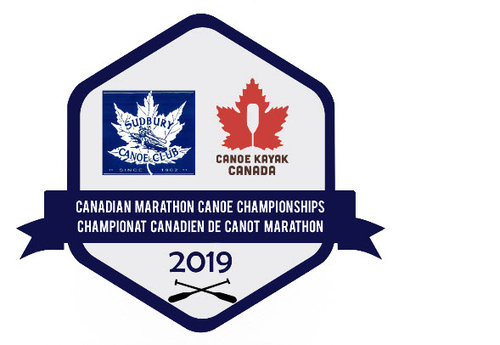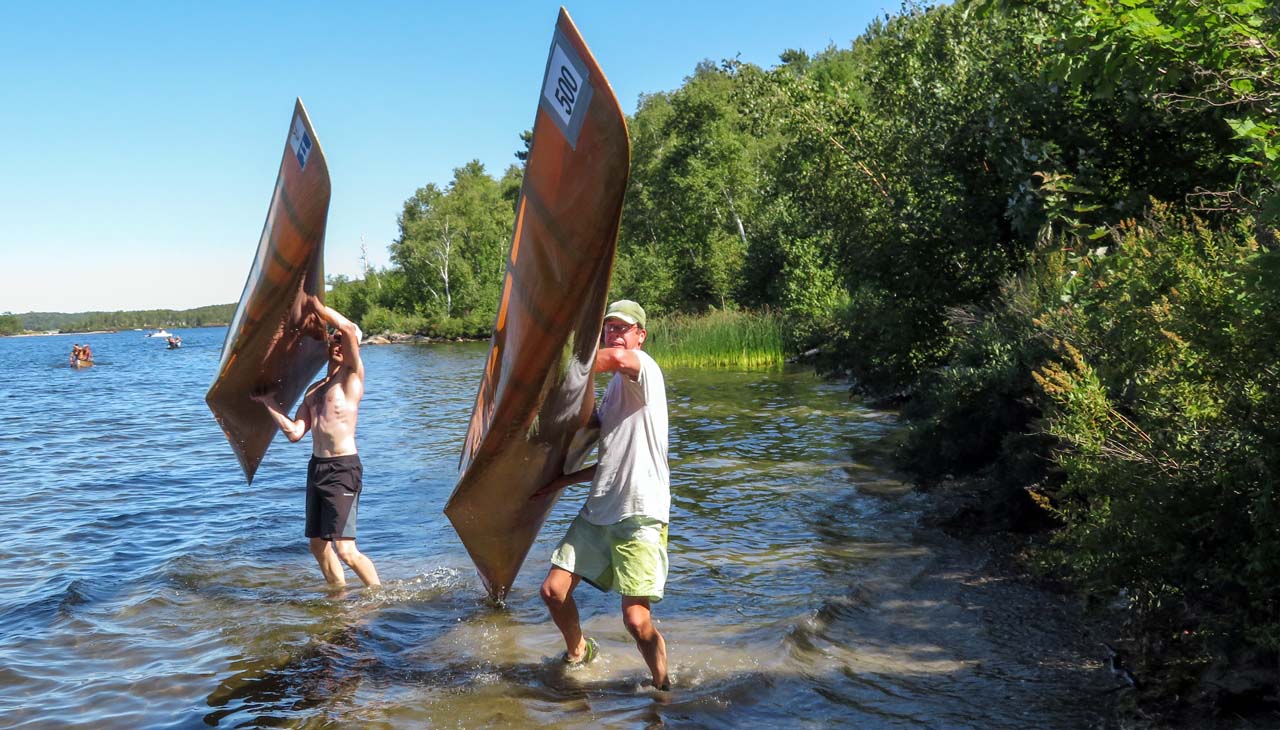 For the third year in a row, the Sudbury Canoe Club, in partnership with the Ontario Marathon Canoe Kayak Racing Association, hosted the Canadian National Marathon Canoe Championships on Saturday and Sunday in Sudbury.
Marathon paddle racing promotes the engagement and inclusion into one of Canada's most cherished recreational activities, organizers said. Nearly 75 attended from across Canada.
The race course starts and finishes at the Northern Water Sports Centre/Sudbury Canoe Club. Competitors cross Ramsey Lake and portage into and out of Bethel Lake, and a turnaround point in South Bay.
"The sport of marathon paddle racing is inclusive, concussion-free, safe and enjoyable," organizers said in a release. "It respects our waterways and environment through a sport that is powered by passion and human kinetics.
"The sport of marathon paddle racing is open to paddlers of all ages and provides modelling for youth who may have nature deficit disorders as it shadows the long-term Athlete Development Model and the Sport for Life Program as developed by the Canadian Sports Centres."
The Sudbury Canoe Club is a volunteer driven organization first established in 1902 and incorporated as a not-for-profit in 1982. SCC currently has 550 members, runs 10 different paddling programs as well as a summer day camp for youth.
Xterra Sleeping Giant Off Road Triathlon Report August 24
by Joe Lonsdale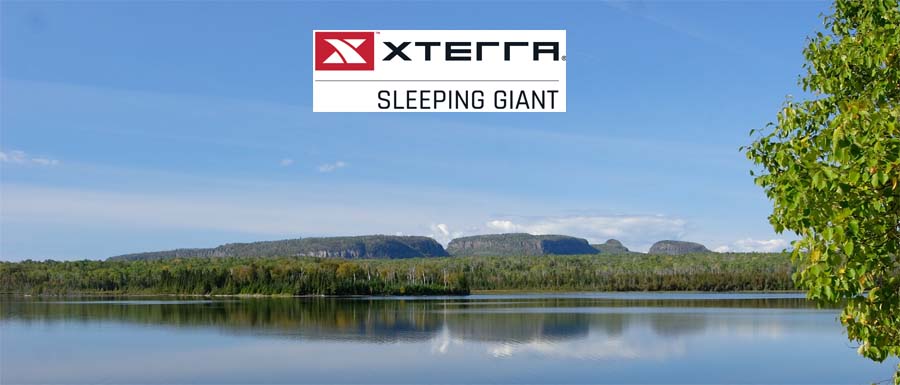 ---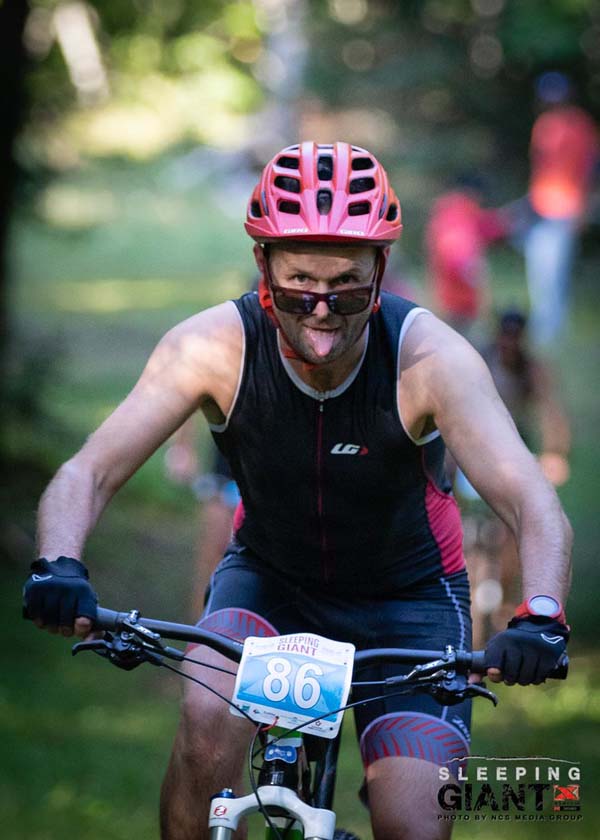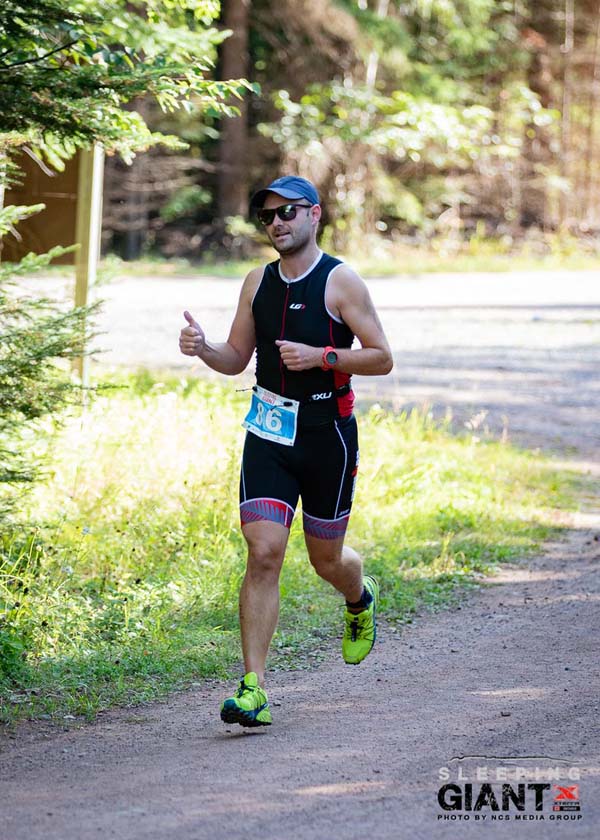 ---
After a mechanical breakdown scuppered my Xterra Conquer the Crater race, I felt that I had to give another off road triathlon a go this season. With my wife's support, I drove to Thunder Bay to participate in the Xterra Sleeping Giant off road triathlon.

Not surprisingly, sleeping in a tent and driving 1000 kilometres was not good race preparation and I discovered I didn't have the same spark in my legs that I'd had in previous races. The swim course was excellent, bike leg challenging, and the run leg was diverse and fun.

My 'feel good' story from the weekend: I saw a woman struggling with her bike the night before the race so I went back to my tent and got my bike tools. After removing 2 kgs of accessories, inflating her tires from 8psi to 40, adjusting her seat, and showing her how the gear shifters operated, she was in a better frame of mind for competing. She kept calling me her guardian angel. She ended up winning her age group and qualified for the World Champs in Hawaii. I suggested she do some more mountain biking before committing!

Overall, I was fairly happy with my time. However, unfortunately for my wife and family I feel I have some unfinished business. I'll be back again, especially as the scenery and hospitality were outstanding.

1km Swim: 22.09 20km Bike: 56.02 10.6km Run: 51.15 Total 2.11.47
Overall: 11th
30-39: 5th
Slurry Sistas Rock the Ragnar 2019
by Donna Smrek

https://www.runragnar.com/ca/event-detail/trail/ontario_trail#overview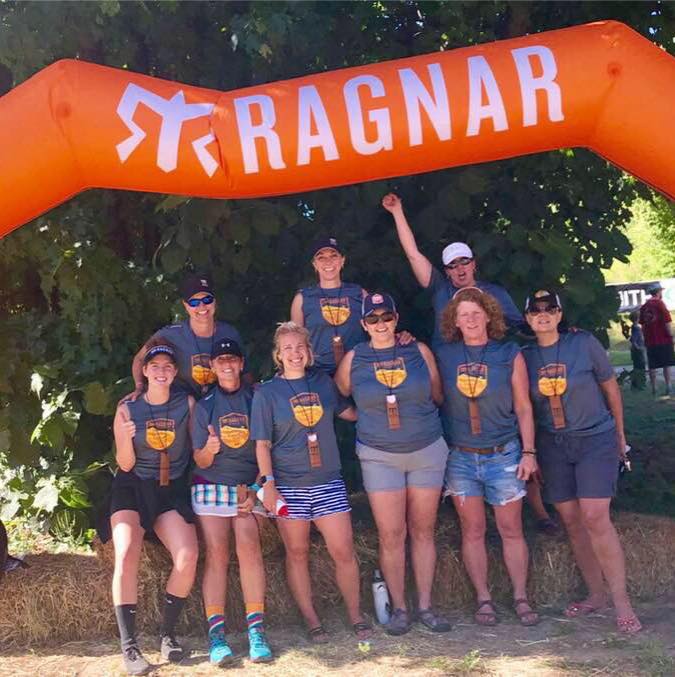 For those not familiar with the Ragnar Relay – Cottage Country, it is a trail run event held at Hardwood Ski & Bike. You have teams of 4 or 8 members + a volunteer and you run, eat, run, sleep (kinda), run, cry, run and laugh through approximately 200 km of trails. Each runner will do a Green, Yellow and Red loop, each of varied distance and difficulty, in rotation. Once you start you just keep going through your line up, day and night, until you finish the kms and earn your bragging rights.
This is the 3rd year that our team, Slurry Sisters with Blisters, has entered the run and each year we get a little better at managing the lack of sleep, amount of gear and of course kms covered. The first year was like your first child, WAYYY to much food, gear and supplies but you are entering the unexpected so you want to be prepared for anything. This year, we were feeling ready, team was established, everyone had their regular supplies on the list and we all knew what to expect for our runs. We registered, revived our FB page and messaging system and had a team meeting… all was in order one month pre-race… then shit hit the fan!!.
An ankle injury that wouldn't heal, a hit and run resulting in a concussion, a potentially broken foot and a full-arm cast on our back up plan … WTF?? We really didn't want to be an Ultra team; those guys are CRAZY!! Same distance, same timeframe, same loops with ½ the team. Time to develop some management strategies, can you run with an over the elbow cast? who can do an extra loop? and who might be able to join our team on a day's notice?
Luckily our volunteer extraordinaire from the first two years was willing and more than ready to fill in one spot. Our ankle injury swapped out of 3 runs but was ready to run 1 loop with our concussion gal so she wasn't out there alone in the dark. We confirmed that this is allowed but the registered runner has to finish the loop. Miraculously, or by flirtatious luck our broken elbow became a 'caution' with no cast and was also willing to tackle all three loops to cover our broken foot. We just might get this done!!
GO TIME is 8:00 am Saturday morning, the convoy leaves the DQ at 2:00 pm on Friday, here we go. We pick our camping spot, close to the portapotties for night visits but not too close, if you know what I mean. We watch the mandatory safety video to start the check-in process, where we learn of the potential hazards on the trail and strategies to make injury, wild animals, lost runners and poison ivy manageable. We get to chill Friday evening, meet the neighbours and confirm the plan for the next morning and night. It is imperative to know who is running, approximately how long they will take on that loop, who needs to be ready next and then who the incoming runner is to alert as next up. We have refined this system over the first two years and it runs like a well-oiled machine. Cheer someone in, run your loop, be cheered in, wake up your snoring teammate, help them get coffee before they run in the dark and then you can have a nap. The Ragnar transition tent system was just as smooth, they slapped a bracelet on your wrist that matched the colour of trail you are heading out on and as you came in they took it off so you got a new one each loop. If you forgot what loop you were on, (at 2:00 am this is possible) you just took a look at your wrist and made sure you followed the trail signs with the same colour.

First up for me was Yellow: Intermediate (my ass!!). This trail had you climbing 300 m of elevation from the start and then momentarily teased you by dipping into a valley. The trail was adjusted this year for your full enjoyment, it included a visit to the valley on more than one occasion, bridges, features and log a-frames. You got to climb and dip and dip and climb through various terrain changes, pine trees, grassy knolls, dirt switchbacks, and leafy valleys. Once you could smell the dump you knew the trail merge was getting close which signalled that the transition zone was within reach and you were nearing the end of the 8.4 km loop.
My second loop was to be Green: Easy (ist) in the dark, my favourite. Unfortunately, due to an unagreeable stomach, I had to beg a teammate with a set of young legs to cover my loop. Thank you, Keegan, for taking on the extra loop and running it in 'Mommy time'. Again, this is a legal switch as long as it is one of the registered runners that covers the loop. Luckily, with a little oily intervention I was ready to roll in short order and I was actually able to run my fav Green loop at night – the best!! I joined our Sista with an elbow twista, who hadn't run in the dark and was able to run as her support. It was 7.6 km of an easy flow of mostly single-track trail that allowed you to keep a good pace going, it was relatively flat and visually easy to follow, even at 3:00 am. We kept things moving and had a great run.
Red: Difficult (appropriately named) started with 2 km of GIANT climbs. 'Don't start too fast' was our first Sistas advice. There were two spots to cheer your teammate on during that first section which helped us all get into the groove. Over the next 7.2 km you travelled on a Roller Coaster, ran up Tornado Alley, dipped into Death Valley then visited both Gnarly and Radical trails all the while convincing your legs that fun features built for mtb bikers could also be fun for runners. This was my third run in my rotation so my legs were a little resistance to climbing at the start but once they got the idea that my head was pushing forward things got much better.
We covered the 200 km in 31 hrs 29 mins and 30 sec with ever lovin' enjoyment, each runner finishing their 3 legs within 24 hrs of their start time. This earned us 2nd place among 7 teams in the Female Masters category, where your average age must be over 40, our was 46.
Spending the weekend running through the woods with an amazing group of women has left my legs (well whole body) a little worn down and tired however it has truly lifted my spirit!!
Thank you Hillory, Keegan, Helen, Christine, Tina, Jess and Mariane, for your support, your well-timed comic relief, your strength of character and for including me on this journey once again. Can't wait for 2020!!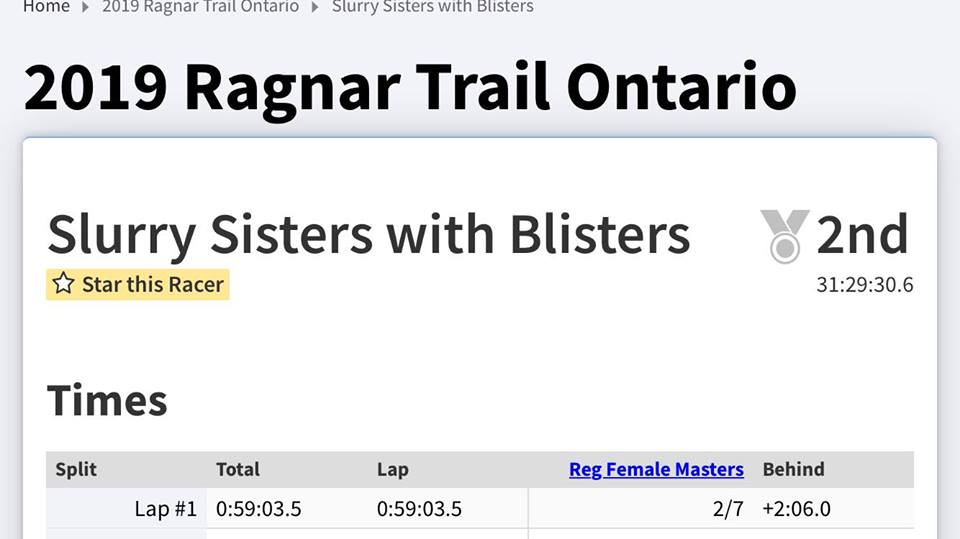 SudburyRocks!! Truly Excellent Weekly Tuesday Training Group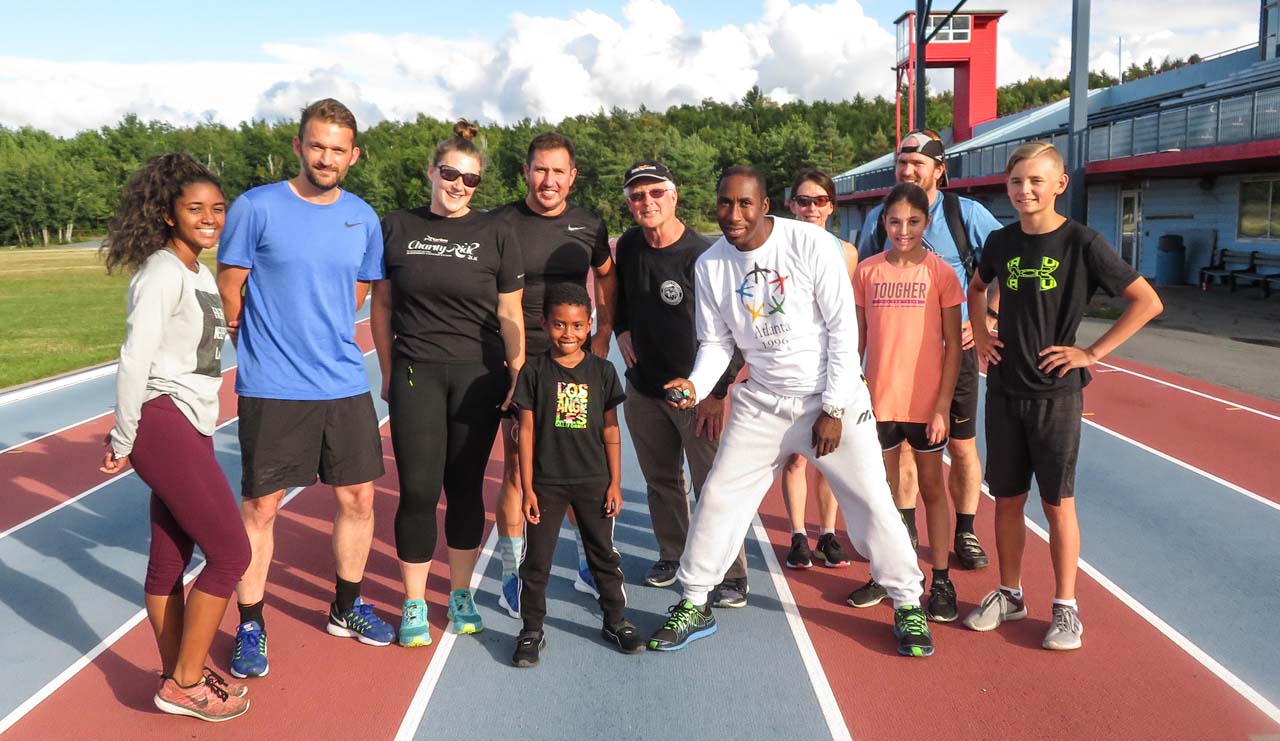 The group gets larger every week. Robert Esmie and crew even join in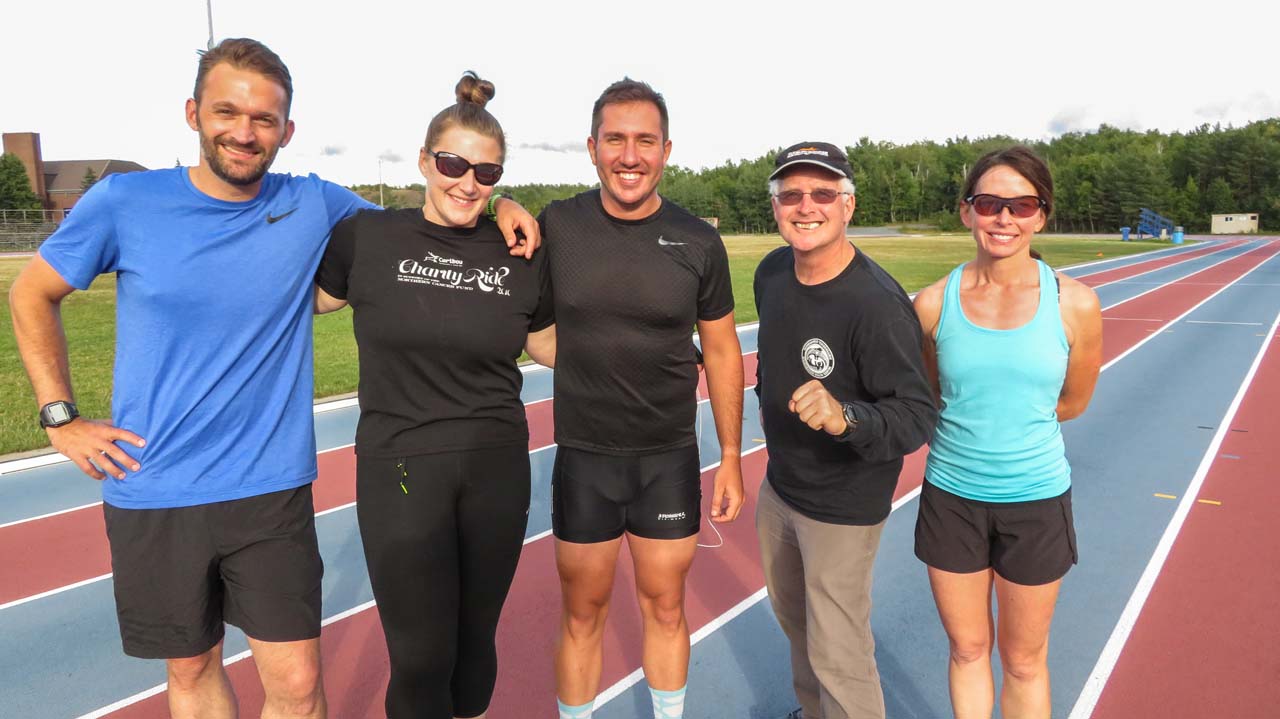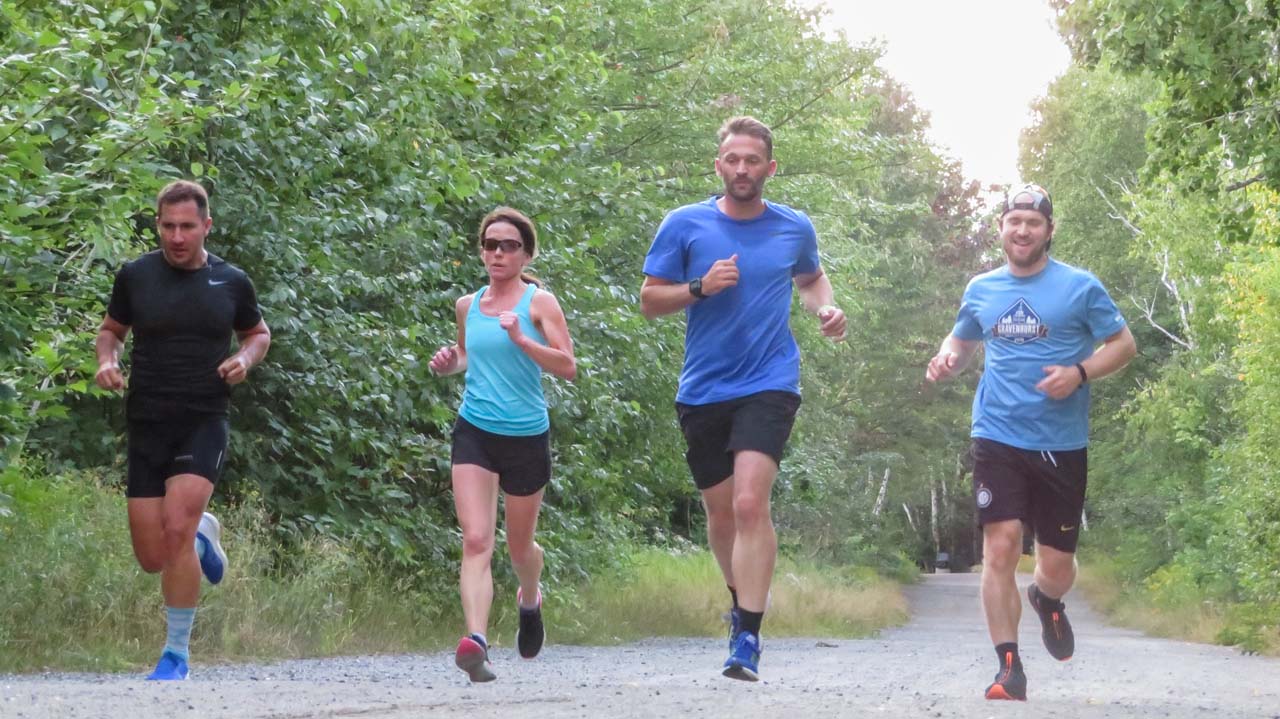 Weeks ago Taus Jorgensen organized a speed session for all comers on Tuesday evenings. He made it more official this week. A few answered the call.
Upcoming Local Events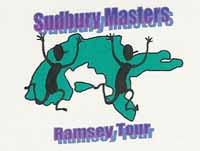 5k & 21.1 k Roadraces
The SudburyMasters Continental Insulation Ramsey Tour Sunday, September 8 at Laurentian University at 10:00 am.

5 km and a 1/2 marathon.

For those who are looking to start their training early this year, the Sudbury Masters/Continental Insulation Ramsey Tour is taking place on Sunday, September 8th @ 10:00 a.m from Laurentian University. There is a 5km option down the Laurentian trail and a scenic 21km option for those looking to run around lake Ramsey! Registration and details are available below:

Register on-line here through the Running Room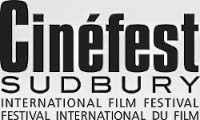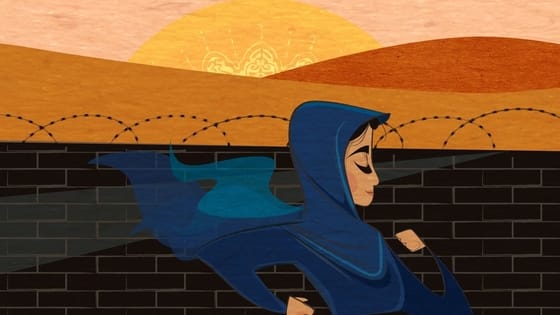 The Secret Marathon Sep 22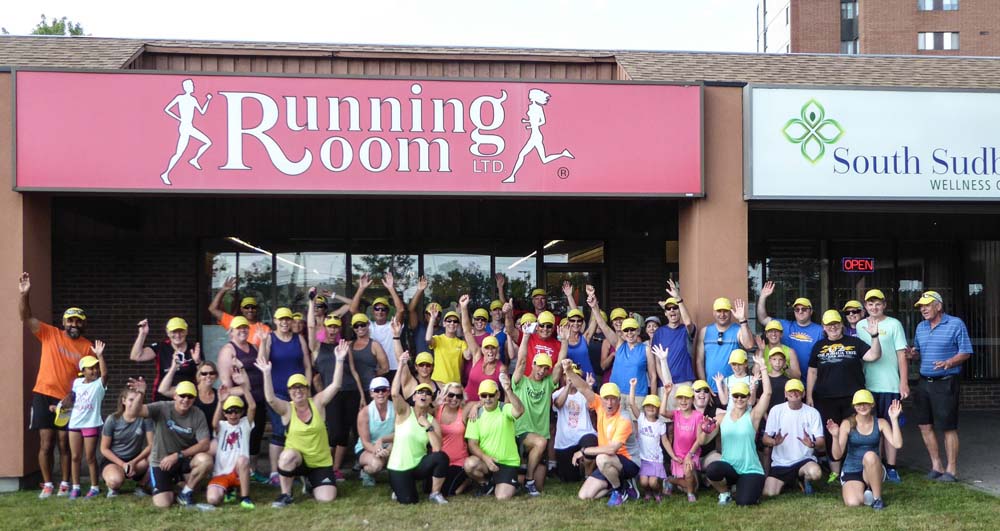 We are very excited to announce that The Secret Marathon will be screening at the Cinefest @ 11am on Sunday September 22nd at Silver City.
Run Club – Sunday Sept 22nd
9.1 km Run from Running Room to Silver City
Kate and Martin to attend
Everyone who wants to attend can go in their running gear.
If some do not want to run they can drive over.
Here is the link for tickets for The Secret Marathon at Cinefest at 11.00am Sunday, Sept. 22nd:
Description
When the first Afghan woman stood up for her freedom and ran in the Marathon of Afghanistan, she started a movement for equality that spread around the world. Zainab's story inspired legendary marathon runner, Martin Parnell, to imagine what his life might be like if his gender prevented him from going outside to run. Martin vowed to run in the Marathon of Afghanistan the following year to support Zainab, and partnered with filmmaker and first time marathoner, Kate McKenzie, to tell the story. To avoid making the marathon a target for terrorist attack, they must train, and travel to Afghanistan in secret, where they will uncover unexpected beauty, incredible hardships, and the amazing people who stand for change. This is the story of the brave Afghan women who are risking it all for the freedom to run.

| | |
| --- | --- |
| | |
---
Store News

Good afternoon Sudbury Runner's and Walker's,

We have FREE run club Wednesday nights at 6pm and Sunday mornings at 8:30am.
| | |
| --- | --- |
| | Track North News - by Dick Moss |

LU XC: Tentative Meet Schedule'19

Hey Vees and Supporters,
Here's our tentative competition schedule for the Fall XC season. We no longer receive funding for out-of-province races, so we'll do the Waterloo Open race this year instead of the Geneseo meet.
Western International - London
Fri Sep 20:
? Bus arrives on campus at 11:30 PM,
? Departs: 12:00 Noon,
? Arrives at hotel by 9:00 PM
Sat Sept 21:
? Pickup at 7:45 AM,
? Drop off at course at 8:40 AM
? Races at 10:00 AM and 10:50 AM
? Departs: 1:00 PM,
? Arrives on campus by 9:30 PM
Waterloo Open - Waterloo
Fri Oct 4:
? Bus arrives on campus at 12:45 PM,
? Departs: 1:15 PM,
? Arrives at hotel by 8:30 PM
Sat Oct 5:
? Pickup at 8:00 AM,
? Drop-off at course at 8:30 AM,
? Races at 10:00 AM and 11:00 AM
? Departs course at 12:30 PM,
? Arrives on campus by 8:30 PM
Marauder Invitational - Hamilton
Thurs Oct 10:
? Bus arrives on campus at 12:30 PM,
? Departs: 1:00 PM,
? Arrives at hotel by 8:00 PM
Fri Oct 11:
? Pickup at Noon,
? Drop-off at course at 12:30 PM,
? Races at 2:30 and 3:15 PM
? Departs course by 5:15 PM,
? Arrives on campus by 11:30 PM
OUA Championships - Hamilton
Friday Oct 25:
? Bus arrives on campus at 7:30 AM,
? Departs: 8:00 AM,
? Arrives at hotel by 5:30 PM
Sat Oct 26:
? Pickup at 8:45 AM,
? Drop-off at course at 9:15 AM,
? Races at 11:00 AM and 12:00 Noon
? Departs course by 2:00 PM,
? Arrives on campus by 9:30 PM
USPORT CHAMPIONSHIPS - Kingston
Thur Nov 7:
? Bus arrives on campus at 11:30 AM,
? Departs at 12:00 Noon,
? Arrives at hotel by 8:00 PM
Fri Nov 8:
? Bus drives to course at 2:45 PM,
? Returns by 5:00 PM
Sat Nov 9:
? Pickup at 11:00 AM,
? Drop-off at course at 11:30 AM,
? Races at 1:00 and 2:00 PM
? Depart course at 3:30 PM,
? Arrive on campus by Midnight.
Dick
Dick Moss, Head Coach
Laurentian XC/Track Team
c/o Coach Moss <pedigest@cyberbeach.net>
Web: http://laurentianxctrack.com
Facebook: https://www.facebook.com/groups/laurentianxctrack/
Twitter: https://twitter.com/@luxctrack
Instagram: https://www.instagram.com/laurentianxctrack/
For information call me.
Vincent Perdue
vtperdue@cyberbeach.net
Proud sponsor of the Sudbury Rocks!!! Race-Run-Walk for the Health of it
HOME | ABOUT US | CONTACT | ARCHIVES | CLUBS | EVENTS | PHOTOS | RACE RESULTS | LINKS | DISCUSSION