Day two of the Kiwanis Club of Nipissing Triathlon Weekend saw another 200 athletes tackle the course under sunny but cool temperatures Sunday.
"The conditions today are perfect. It is a little bit cool. The water temperature was only 17 degrees this morning, but that allowed everybody to wear a wet suit if they chose," said race director Nancy Birtch.
"It is sunny so that keeps it a little bit warmer, but the athletes are working at a very high intensity so they're quite happy with it being a little bit cooler because then they don't overheat. There won't be the need for water as there was in other years when the temperature was probably 25 to 28 degrees without the humidex."
Sunday's events started with the Try a Tri with over 50 adults and teens competing.
"They did the short distance triathlon which was a 300-metre swim, 10 km bike and a two km run," explained Birtch.
"After that was finished, we started the adult event. We have the Duathlon which is a run-bike-run and the adult event which is the swim-bike-run which includes a relay team event as well."
The adult individual swim-bike-run event is the most competitive.
"The defending female champion is Jennifer Piper. She has won it the last two or three years. She is here defending her title. Josh Witt would be the one defending his title. He didn't participate last year or the year before. He won three years ago and is back. The champion from last year and the previous year are not here this year."
Kai Wilson's first time competing in a triathlon earned him a first-place finish in the Try a Tri men's under 20 category.
Originally from Tokyo, Japan Wilson was part of a group of competitors from Camp Chikopi near Magnetawan.
"Going out with the swim was pretty tough. It was definitely pretty chilly in the water. I was breathing pretty hard coming out of the water. The bike ride wasn't the best performance I wanted, but I was able to come back with the run," said Wilson.
Helping as a volunteer was Ahmed Jouar, who holds the record as the only person in Northern Ontario to have competed in the Boston Marathon for 20 consecutive years.
As an elite athlete, he knows how much training goes into being in peak physical and mental condition.
"You need a lot of training, focus, and patience and then just set the goal," said Jouar who has been volunteering for over 13 years.
"The triathlon in North Bay is the hardest one. I told everybody, if anybody does the North Bay one, they can do anything."
He says the day is about people setting goals and having fun.
"We have a lot of people who never did it before and when they start with the Try a Tri, the next year they set another goal and they do the big one," said Jouar.
"The triathlon is a 1,000-metre swim, 30 km bike and 8 km run."
An event of this magnitude can't happen without the support of family, friends and volunteers.
"Without volunteers, you can't do the triathlon," said Jouar.
"We start usually around 5:30 in the morning getting ready, and we are here all day. But we like to help."
Money raised from the weekend will go towards various Kiwanis projects and charities.
---
Locals at North Bay on Day 2
Triathlon
1,000-metre swim, 30 km bike and 8 km run.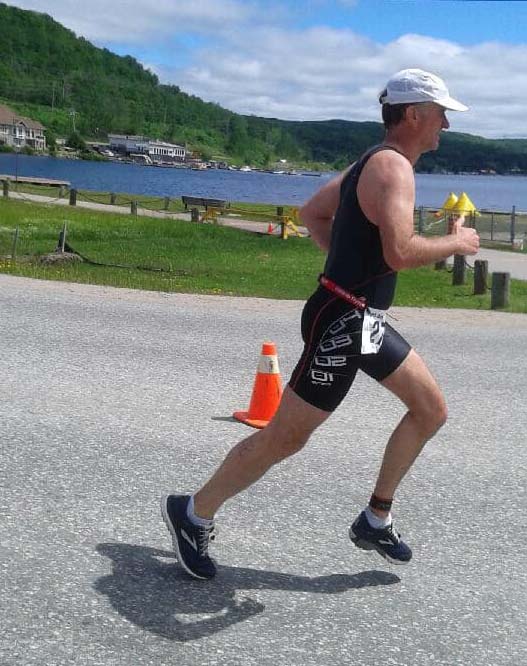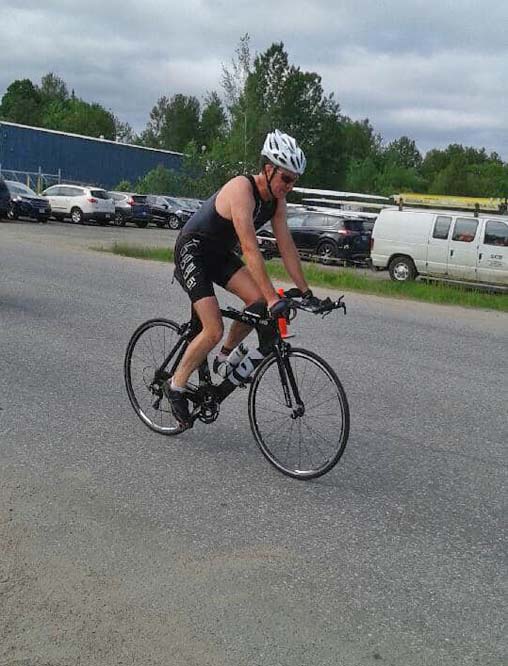 Scott Hopkins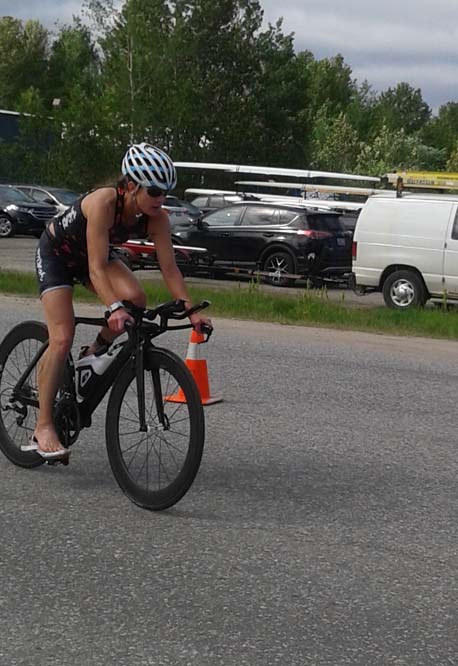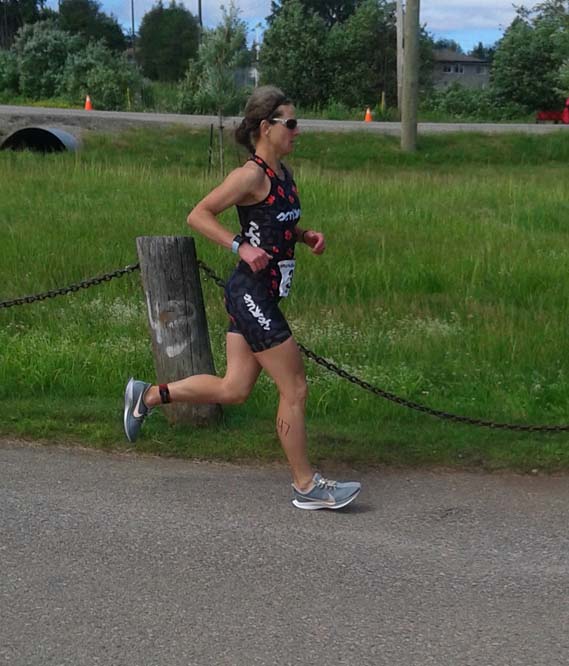 Sara McIlraith
| | | | | | | | | | |
| --- | --- | --- | --- | --- | --- | --- | --- | --- | --- |
| BIB | NAME | CATEGORY | RANK | GENDER PLACE | CAT. PLACE | SWIM | BIKE | RUN | FINISH |
| 51 | Kelly THOMPSON | M19- | 1 | 1 | 1 | 00:14:50 | 00:51:20 | 00:32:06 | 01:38:14 |
| 37 | Sara MCILRAITH | F45-49 | 9 | 2 | 1 | 00:18:15 | 01:01:38 | 00:36:18 | 01:56:10 |
| 50 | Kasey THOMPSON | F20-24 | 14 | 3 | 1 | 00:15:29 | 01:03:12 | 00:41:49 | 02:00:28 |
| 40 | Michael NAWALANIEC | M50-54 | 17 | 13 | 2 | 00:20:17 | 00:57:30 | 00:45:47 | 02:03:32 |
| 27 | Scott HOPKINS | M45-49 | 34 | 29 | 2 | 00:20:39 | 01:09:17 | 00:48:32 | 02:18:26 |
https://www.sportstats.ca/display-results.xhtml?raceid=101138
Tri a Tri
300-metre swim, 10 km bike and a two km run,
| | | | | | | | | | |
| --- | --- | --- | --- | --- | --- | --- | --- | --- | --- |
| BIB | NAME | CATEGORY | RANK | GENDER PLACE | CAT. PLACE | SWIM | BIKE | RUN | FINISH |
| 162 | Karen GUENETTE | F45-49 | 42 | 33 | 1 | 0:10:29 | 0:24:53 | 0:14:31 | 49:51.7 |