| | | |
| --- | --- | --- |
| | | |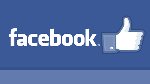 Hello Everyone, April 25, 2019
In this Issue:
The Boston Marathon Experience
Joan Benoit Samuelson runs 3:04 in Boston at age 61
Rocks!! Outdoors
Upcoming Events May 4 2019 Black Fly Track and Field Meet and May 12 SudburyRocks!!! Marathon
Running Room Run Club Update:
Track North News
The Boston Marathon Experience
By Tricia Grynspan and Chantal Dagostino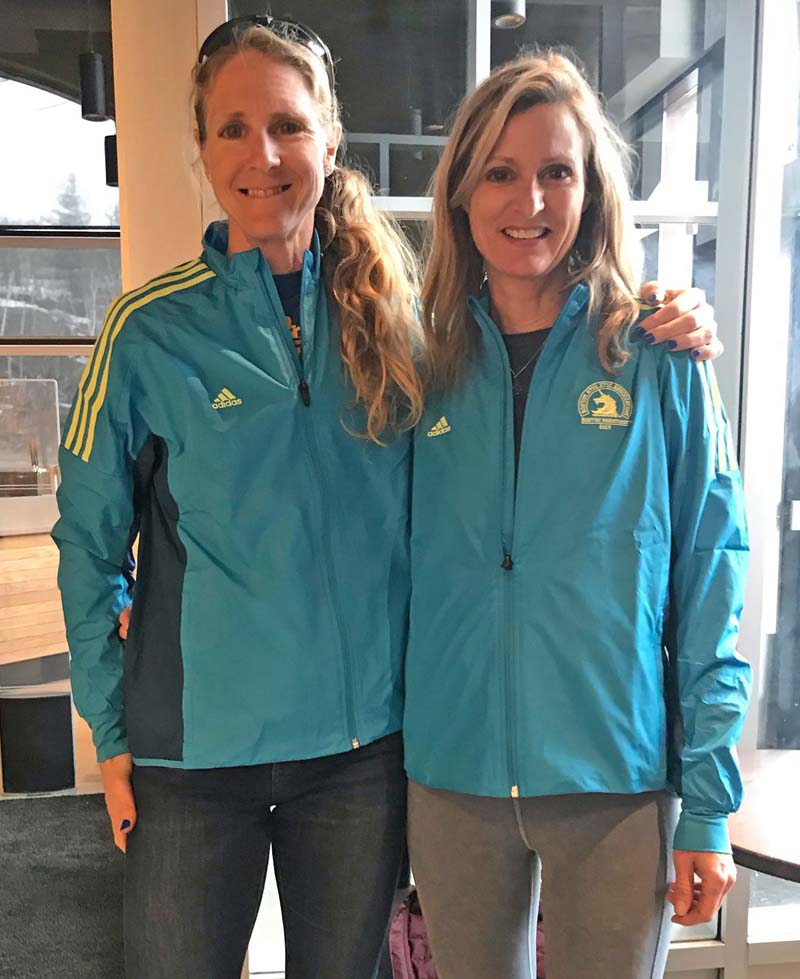 Chantal Dagostino and Tricia Grynspan in Boston
---
Tricia's Experience
Tricia lining up

on the home stretch

the medal

"You know you're a runner when you qualify for Boston at your very first marathon" ~ John Stanton

If you'd have told me three years ago that I'd be racing in the 123rd Boston Marathon, I'd have thought you confused me with someone else. Although I've been a runner for most of my life I didn't start to race until during a difficult time in 2012 I turned to running to help mitigate my stress. Years later while spending hours in front of a computer immersed in writing my Master's thesis, I felt compelled to increase my mileage in an effort to achieve a better work/life balance. The more I ran the more inspired I was to write, for me it was a perfect balance. The increased frequency and duration of my running made planning to run a marathon a rather logical goal. In October 2017 after an intense spring, summer and fall of running, I completed my first marathon, the Toronto Waterfront. Boston hadn't been on my radar until I began to set marathon goals; my C goal was to finish the marathon, my B goal was to finish in under 4 hours, and my A goal was to finish in 3:55 or better to qualify in my age and gender category for Boston. When I completed the marathon in 3:46:25 I realized that I had qualified for Boston. This was the first time I actually thought about racing in Boston, a marathon that all other marathons are measured by, regarded as one of the world's most challenging races. I quickly learned there is a process which requires qualifiers to apply before a specified cutoff date and acceptance is based on time and number of registrants. The better the qualifying time, the greater the chance of acceptance. I had to wait almost a year, applying in September 2018, within a few weeks of my registration I learned my application was accepted, I was going to Boston.
The day of the Boston Marathon began early, when I woke up and began sorting through clothes I had laid out the night before, still contemplating what combination would be best, given the unpredictable conditions. The weather forecast had changed multiple times in the days and weeks before the race but this morning it was calling for warmer temperatures, with thunderstorms, rain and wind warnings. I decided to wear long sleeves, a run skirt, a hat, and calf sleeves. I wore throw away clothes and a rain poncho overtop that would be left behind, at the start of the race, in Athletes Village. At 8:30am in the pouring rain I boarded the bus for Athlete's Village rather pleased with my selection of attire. When we arrived at the village at 9:45am the rain had stopped but clouds still hung heavy and low in the late morning sky. I got off the bus and ran with some urgency to use the washroom. This task was far more complicated than I had imagined. The lines were huge, doing a pee dance I waited for an hour to use the porta potty before the race. The unanticipated delay made me late for my wave and I began the race over 20 minutes behind my designated start time. Starting so far behind I was with the 4th and final wave which consisted of slower runners, many who had not qualified but had raised money for charity to be eligible to run in the marathon. As a result, for the first few miles I found myself dodging around walls of runners trying to find room where I could open up my stride. Finally, when I let go of my frustration and allowed myself to take in my surroundings I was in awe as I observed myself amidst in a sea of runner's weaving through idyllic small town USA. The course was lined with crowds of race supporters offering encouragement and provisions. Water and Gatorade were available in abundance, provided by droves of volunteers at every mile after mile two, as well as cliff gels being distributed at several locations throughout the race. Spectators were giving out Swedish fish, red licorice, bananas, orange segments, water, ice and my favorite, freezies. Sweet Caroline blared from several speakers set up along the route, live musical performers played a variety of different music. It wasn't long before the sun broke through the clouds and the day began to heat up. As I ran I found myself getting increasingly warm so I decided to shed my long sleeve shirt planning to wear it tied around my waist. It wasn't easy to run with a shirt around my waist so after a few miles I discarded it by the roadside. The heat continued to rise, some supporters had hoses and were spraying water on runners to offer them some relief from the heat. I joyfully ran through the spray enjoying the feeling of the cool water on my skin in the ever growing humidity. After about 10 miles I started to notice that I was feeling fatigue. Disappointment washed over me but I was not hugely surprised, my frantic start and perhaps running hard at Around the Bay two weeks earlier came at a price. The marathon route although downhill is a series of undulating hills for miles, it's long and intimidating but the incredible support minimizes the hardship. There was never a shortage of cheers from supportive crowds and words of encouragement from other runners. Even though I was with the 4th wave the crowds were thick and the support strong, they never seemed to lose an ounce of their enthusiasm. The sun continued to rise beating down. I began to struggle, my mind wandering to thoughts of losing my hat but I worried that I might get sunstroke. My legs were feeling the challenge of the run as we past students from Wellesley College who held signs asking for kisses. "Kiss me for good luck" or "Kiss me I'm from England" etc. their enthusiasm was contagious. During this segment of the race the streets were lined with trees which offered a much needed relief from the sun. Once past this point I started to consider what I could have done to better prepare for this race. I was only caught up in this negative thinking for a short time before I brought myself back to the present and used the crowds to keep moving forward. During the second half of the race I stopped to drink the water and Gatorade and after a time I stopped to remove my calf sleeves. This required me to sit on a curb. As soon as I did this I regretted it as the calf cramps began immediately. I used mindfulness to ease the cramps by bringing attention and breath to wherever I felt the cramps. They moved from my calves to my hamstrings, it took much of my focus to stay on top of minimizing them. I stopped a few times until the cramps subsided. I had been told that bananas work to get rid of cramps but at this late point in the race my stomach was feeling sensitive so I avoided solid food. As I moved through the course feeling myself getting closer to Boston and the finish I was overwhelmed by the whole experience. It was a sensations overload. The infamous Heartbreak hill was just the final in a series. It really wouldn't have been bad if the course itself hadn't been so challenging. Once I reached the crest of Heartbreak the rain began. It was a welcome relief from the heat and having left the hills behind I could ever so slightly increase my pace until I cramped. The last few miles were tough but I kept putting one foot in front of the other. When I finally saw the finish I was finished and in my mind I thought OMG it's still that far?? I persevered stopping to walk out a cramp when a fellow runner passing me said "you've got this" so I started running and even raised my arms as I crossed the finish line. Soaked to the bone I froze at the finish cramped so badly I couldn't move. A volunteer supported me and slowly started to walk me away from the finish line. After a few feet he asked if I was okay and I told him I'd be fine. There was so much going on, it was a production line, bags of food were being handed out, we were being draped in space blankets and at that moment I realized how cold I was. I had lost my shirt and removed my calf sleeves. I was soaking wet and now the cold wind was whipping down Boylston Street. I got my medal and a photographer took my picture moving the space blanket back and exposing my midriff. I was chilled and wanted desperately to get back to my hotel and into a warm bath.
Postrace I went directly to my room took Advil and got into a hot bath. It wasn't long before I realized that heat was a bad idea, feeling weak and dizzy I got out of the bath. Guided by my brother-in-law I requested room service bring me Gatorade to help restore my electrolytes. Thankfully it wasn't too long before I started to feel better. The following morning, feeling much better I was able to enjoy connecting with other runners, and take in some of the Boston sites before heading to the airport.
I could never have anticipated my Boston Marathon experience, during the race I was filled with so many emotions including excitement, fear, anticipation, disappointment, acceptance and gratitude. It was an experience I'll always remember.

Epic learning from the experiences of a first time Boston Marathon Runner
1) Plan to attend the Boston marathon with a companion - it's not a great race to attend alone
2) Allow enough recovery time before the Boston marathon – try to make it your first race of the season
3) Put in adequate time on legs – long slow runs 3+ hours pay big dividends
4) Be prepared for anything – New England unpredictable weather/cramps/fatigue/etc.
5) Ask for wisdom from everyone you know who's run in Boston
6) Stay at the Boston Park Plaza – it's expensive but it's walking distance to everything race related
7) Get your pasta dinner the evening before the race at Maggiano's (take out or eat in)
8) Allow enough time if you are drinking coffee before the race to pee before you leave for the race
9) Try to avoid having to pee in Athlete's Village there are lots porta potty's by the corrals
10) Get lots of rest and stay well-nourished and hydrated before and after the race
11) Ask for help when you need it – check in the medical tent if you are not sure …that's why they're there
12) Throw away your hat to ensure prime photo ops
13) Wear a top you'll be happy to see in pictures for years to come– this is the Boston marathon after all
14) Do active recovery
15) Show gratitude
16) MOST IMPORTANT - Enjoy the experience!!!!!

Chantal's Experience
good advice

ready to go

done with the medal


Boston Marathon 2019 – Finishing Strong

As I was driving today and noticing a young person running, I started to ask myself what inspired me, not only to run, but also to run with the purpose of qualifying for the Boston Marathon. So many runners are driven every year to follow a marathon-style training schedule and think perhaps after crossing the finish line, they would qualify for the oh-so-prestigious Boston Marathon. This is not necessarily the case.
My pursuit of qualifying for the Boston Marathon came in 2008 after running my first marathon and missing my qualifying time by nearly 10 minutes. At that time I didn't know much about running, but I would call myself a runner. I did some research and asked very knowledgeable runners from our community to help me understand what it took to one day be lining up with the best runners in Boston. Many people helped me to where I am today and I am so grateful for the help I got from our community, since sometimes a little piece of advice goes a long way.
I qualified for my first Boston Marathon at the Ottawa Marathon in 2014 to be part of the 2015 edition. I was ecstatic! What I didn't know (and what many runners are not aware of) was that, even if you make your qualifying time, it doesn't necessarily mean you are selected. I'll explain...
When registration opens in September, the runner who finished 20 minutes or faster registers first. A couple of days later, runners who did better by 10 minutes or more may register. Registration closes for a couple days and reopens for the runners who did five minutes or better, followed by all the remaining runners whose qualifying time is under five minutes. For some runners, they had a qualifying time by less than few minutes. However, once all the 30,000 spots where filled, some runners who qualified with less time sadly receive the news they were not selected. I was very lucky on my first attempt to have had enough time to be part of the selected ones!
After running my first Boston in 2015 in zero degree weather, with cold rain and headwind, I did not have a qualifying time for the following year. I felt the only thing to do was to train and requalify. I felt very proud of my accomplishment, but at the same time, I felt like I could be doing better on that course if the weather would have been better.
I missed requalifying for the 2016 by a few minutes and was extremely disappointed in my marathon performance during that year. I questioned the schedule I was using, my nutrition, and my hydration. Nothing seemed to be adding up to reach to my full potential!
I requalified for the 2017, but was still not happy with the way I managed my race because of extreme heat and mistakes along the way. Soon after coming back to Sudbury, I started to research a few missing elements that would make me a better runner and a give me more experience managing my races.
In 2018 I was back again, lining up in Hopkinton with a goal to requalify for the subsequent year. At this point, I had two Boston experiences and felt like this was the year. My training in Sudbury was brutal, since we had many months of extreme wind chill and I could not follow the proper training schedule. To my displeasure, last year's weather wasn't looking very nice, but I was praying that perhaps the expected storm would miss us or delay itself. No chance! I was in for headwind of 56 km/hour and over 50 mm of rain with temperatures near zero degrees. I was training to run in cold weather, but not cold and rain!
Nearly missing my starting time, I got to my wave with two minutes to spare, giving me no time to warm up. At that point, I was focused on surviving and finishing, no matter what happened. Having experienced at least two previous Boston Marathons made me attack this race with a new race strategy.
Crossing the finish line on Boylston Street was my personal best (PB) at this event, but I came close - within two minutes of making my qualifying time for 2019. Since I was training, I decided to do the Ottawa Marathon and get my qualifying time there. After all, I went through harsh racing weather so I felt very positive that I wouldn't have a problem making my time. Ottawa, to this day, was the best race I ran and I was feeling like I understood the technicality of a training schedule.
For many runners who are getting ready for the Boston Marathon, we start training mid-January. Of course we continue running, but the intensity and the kilometers are higher. I was very excited this year, as this was my third consecutive Boston I was starting to train for. This year, like no other, was filled with many personal challenges - illness, extreme weather with extreme wind chill, and losing my mother-in-law to pancreatic cancer - making it very hard for me to train and to even hope to better my time from last year in Boston. A couple of weeks before this major race, I needed to plan this race to a "T", in terms of pacing and managing all the course downhills and up hills in order to finish strong. I compared what I had done in terms of kilometers from last year and was under 70 km, so I started to prep for whatever kind of weather I would be racing in and, of course, making all the right decisions about my nutrition.
The day before the race, I was happy the weather seemed to be on the warmer side and dry. The only problem with warmer weather is, since I was coming out of Sudbury, I was still running in -10 degree weather in the morning and nothing higher than five degrees, so I was hoping for 9-12 degrees.
This year's weather was 12 degrees at the start of my race and a high of 20 degrees after the halfway mark. I had to use the water station to cool my core down and make sure not to overheat. This year, I really felt I was a much stronger runner than last year and was hoping to run my best race on that course, leaving nothing behind. As if it could be my last chance to run it.
Managing this course (like no other) has a lot of technical points that need to be respected if you want to overcome the hills from your 31 km to 37 km. There are three very big hills in between some downhills you need to conquer to finish strong with 5 km left before the finish line.
This year was a bit different when I attacked the course for a fourth time. I raced by how I felt and did not worry too much about pacing, knowing I needed to maintain a certain speed. I adjusted accordingly so I could hold up in the early stage of the race while maintaining enough energy and power to face these hills at the end. Having visualized the course many time before the race repeatedly, I knew where I was and what to expect.
Hitting the first hill was not too bad, but I felt the heat getting to me, to the point I was barely moving. Then going downhill my quads were very sore, making me wonder if I had managed my first 10 km quicker than I should have had. It was time to put mind over matter.
That was when I started to look at spectators and thought about my best friend waiting for me at the finish line, knowing she one day will be doing her first Boston and I won't miss the chance to run it with her.
The next thing I knew, I was climbing the second hills and I was extremely tired and overheated. So, I started thinking of my mother-in-law and I asked her to make my butterfly on my socks come alive and bring me to the finish line. I slowed down, refusing to even considering walking, and was once again running downhill. I could not remember if I had one more or I was done with hills and cruising to the finish line.
Far away in the distance, I could see another hill starting to take shape. I was fatigued and extremely warm, having barely climbed my last one. I decided to just focus and block all pain coming from my legs and before I knew it, I was over the hill and going downhill. I had to slow down my pace and thought of all of you in Sudbury, cheering for me and sending me energy. Soon after, I was able to refocus and increase my speed with only 5 km left. I wanted to finish this race as if I had defeated this course and not the other way around, like before.
I looked down at my watch and, at 40 km, I was within reaching the finish line with a qualifying time for next year, but only if I could maintain this speed. Knowing the course made a huge difference when it came time to push, leaving nothing in the tank and hoping to reach my goal!
As I turned the last corner leading to the finish line, I could not be more excited and proud to finish strong and to join my husband, the person who made this trip possible for me. I focused on runners in front of me, trying to pass one after the other until I reached the famous finish line.
I felt very strong and happy I was able to prove to myself that, no matter what, I could battle and dig deep into my tank to finish my fourth Boston with a PB and a qualifying time within 40 seconds. I will have to wait until the registration opens in September to see if this time stands a chance to attend my fifth Boston Marathon!
The keys to the success of my training can be summarized as follows:
• Have a reachable personal goal
• Following a proper training schedule + proper nutrition and hydration + mental preparation + proper technology = successful marathon finish!
• For all of you who aspire to make it there one day, never give up on your dreams and believe in yourself.
For now, see you on the road and keep up your hard work!
In the end, we are stronger than we believe!


Chantal Dagostino

Name
Grynspan, Tricia (CAN)
Age Group
Female 50-54
Bib Number
21779
State/ Province
ON
Place (M/W)
6648
Place (AC)
491
Place (Total)
17128
Time Total (net)
4:01:43
Time Total (gun)
4:22:55
min/mile
9:14
Splits
Split
Time Of Day
Time
Diff
Min/mile
Miles/h
5K
11:36:05AM
0:24:54
24:54:00
8:01
7.49
10K
12:01:43PM
0:50:31
25:38:00
8:15
7.28
15K
12:28:13PM
1:17:02
26:31:00
8:32
7.03
20K
12:55:27PM
1:44:16
27:15:00
8:46
6.85
HALF
01:01:37PM
1:50:26
6:10
9:03
6.64
25K
01:25:44PM
2:14:33
24:07:00
9:57
6.04
30K
01:56:10PM
2:44:59
30:26:00
9:48
6.13
20 Miles
02:09:58PM
2:58:47
13:49
10:10
5.91
21 Miles
02:21:38PM
3:10:27
11:41
11:41
5.14
35K
02:28:51PM
3:17:39
7:13
9:38
6.23
40K
02:59:49PM
3:48:38
30:59:00
9:59
6.02
25.2 Miles
03:03:14PM
3:52:03
3:25
9:54
6.06
Finish Net
03:12:54PM
4:01:43
9:41
9:30
6.32
Name
Dagostino, Chantal (CAN)
Age Group
Female 40-44
Bib Number
14085
State/ Province
ON
Place (M/W)
3517
Place (AC)
618
Place (Total)
11709
Time Total (net)
3:39:20
Time Total (gun)
3:44:01
min/mile
8:22
Splits
Split
Time Of Day
Time
Diff
Min/mile
Miles/h
5K
10:54:54AM
0:25:12
25:12:00
8:07
7.4
10K
11:19:55AM
0:50:12
25:01:00
8:03
7.45
15K
11:44:30AM
1:14:47
24:35:00
7:55
7.58
20K
12:09:21PM
1:39:38
24:52:00
8:00
7.5
HALF
12:14:45PM
1:45:03
5:25
7:56
7.56
25K
12:34:18PM
2:04:35
19:33
8:04
7.45
30K
01:01:04PM
2:31:21
26:46:00
8:37
6.97
20 Miles
01:13:20PM
2:43:38
12:17
9:03
6.64
21 Miles
01:23:14PM
2:53:32
9:55
9:55
6.06
35K
01:29:47PM
3:00:04
6:33
8:45
6.87
40K
01:57:24PM
3:27:42
27:38:00
8:54
6.75
25.2 Miles
02:00:41PM
3:30:58
3:17
9:31
6.31
Finish Net
02:09:03PM
3:39:20
8:22
8:13
7.31
---
Joan Benoit Samuelson runs 3:04 in Boston at age 61
She raced in the same outfit in 2019 as she did in 1979

Joanie, as she is loving known by the running community, is the woman who won the Boston Marathon as a 21-year-old Bowdoin College student four decades ago. Her time that year set a national and course record of 2:35:15. She went on to become a marathon world record holder and win the first-ever women's Olympic marathon in Los Angeles in 1984. She told the Boston Athletics Association that her goal for April 15 was to run within 40 minutes of her time 40 years ago.

Joan Benoit Samuelson's goal was to run within 40 minutes of her winning time from 1979. She ran only 28:45 slower than 40 years ago. 3:04:00 at 61.

Read more about Joanie at runnersworld

https://www.runnersworld.com/news/a27153381/joan-benoit-samuelson-boston-marathon-40th-anniversary/
Rocks!! Outdoors
April 25, 2019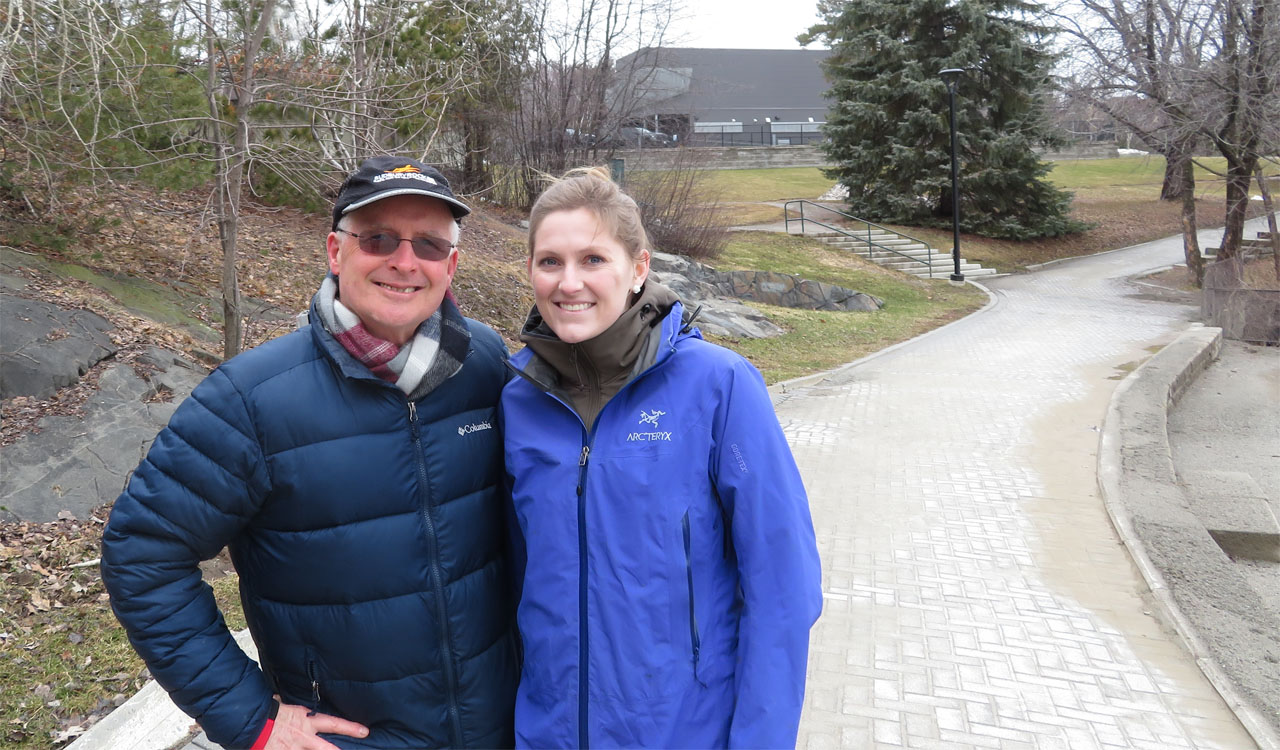 Vince and Lindsay on the boardwalk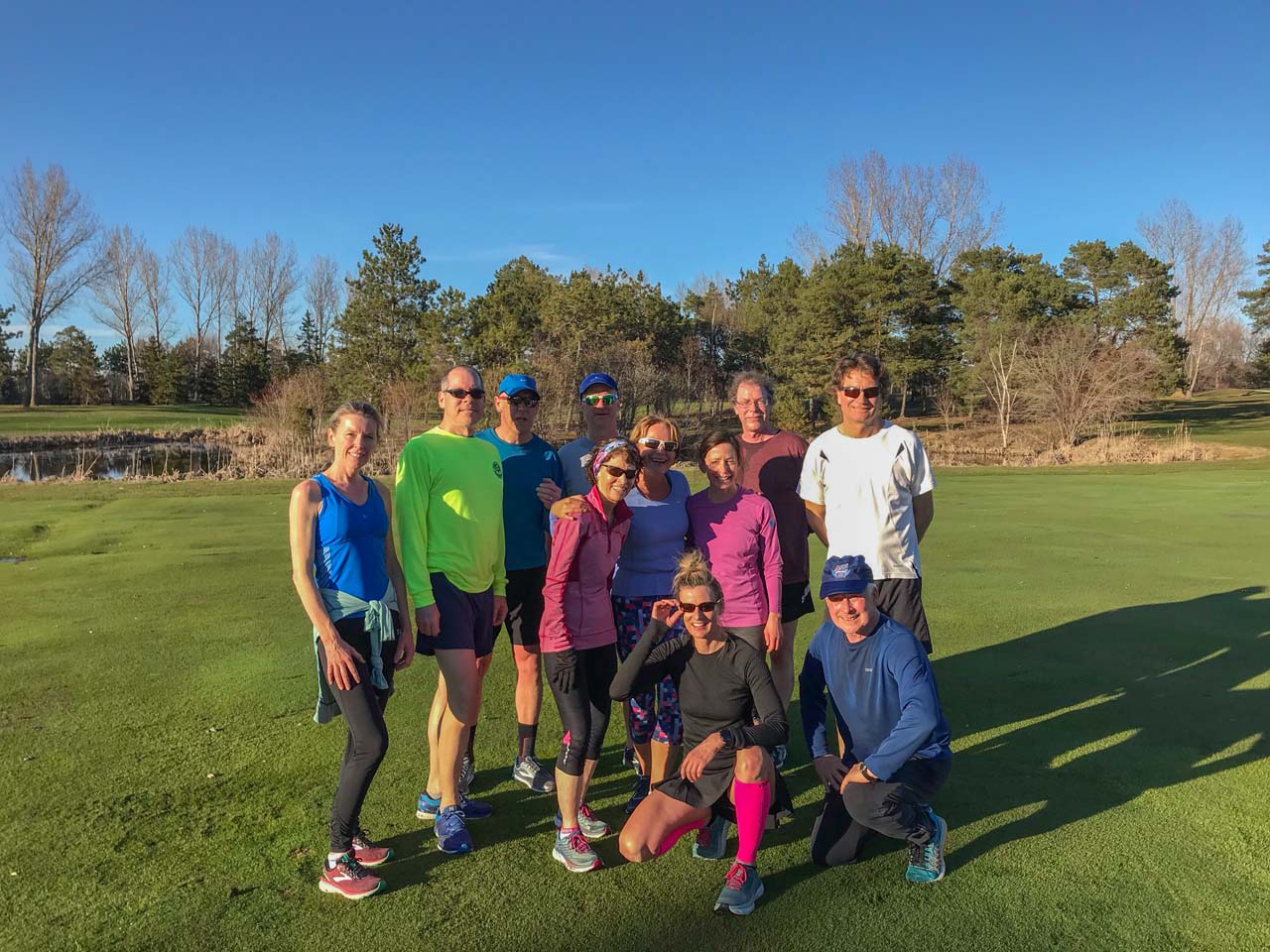 Rocks on the golf course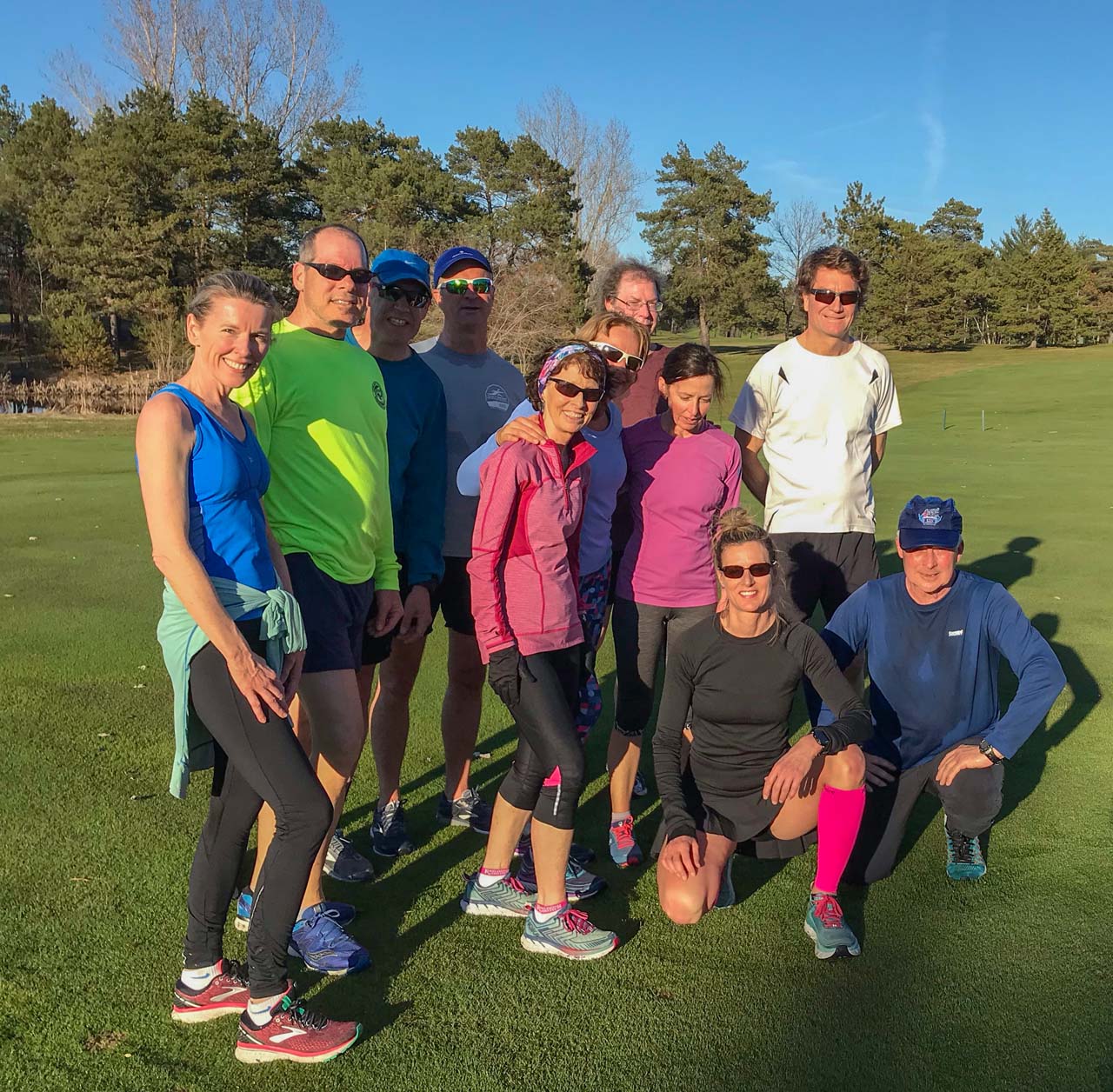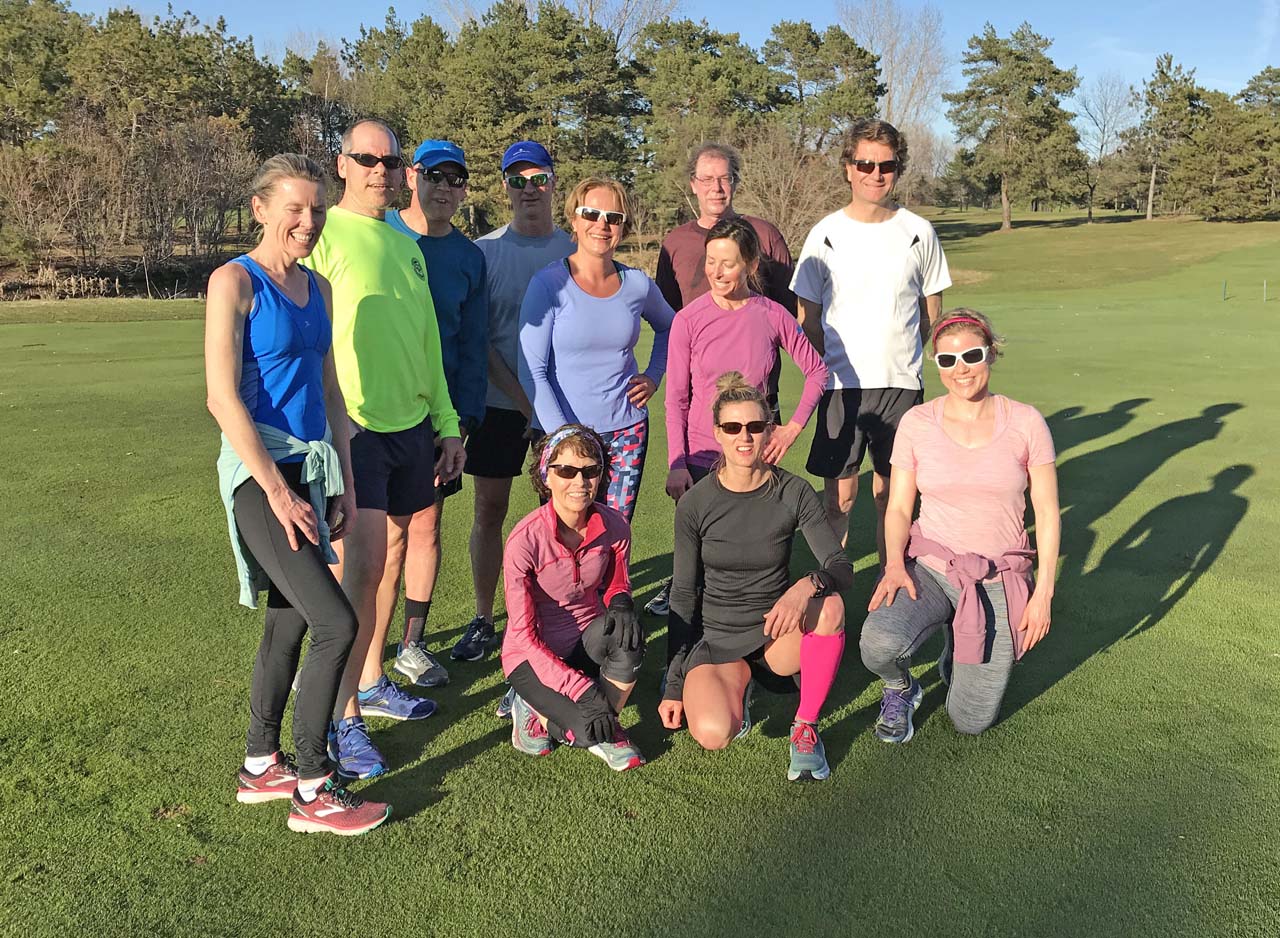 Upcoming Local Events
May 4, 2019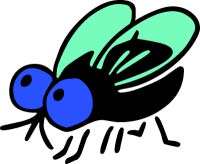 The Laurentian University XC and Indoor Track Team will be hosting the 2019 Black Flies Track and Field Meet at the Laurentian Community Track. The meet will run from approximately 10am to 4pm. The meet will be open to all athletes in Grades 7 and 8, High School, University and Open.

| | |
| --- | --- |
| | |
---
Store News

Good afternoon Sudbury Runner's and Walker's,

We have FREE run club Wednesday nights at 6pm and Sunday mornings at 8:30am.
| | |
| --- | --- |
| | Track North News - by Dick Moss |
Dick Moss, Head Coach
Laurentian XC/Track Team
c/o Coach Moss <pedigest@cyberbeach.net>
Web: http://laurentianxctrack.com
Facebook: https://www.facebook.com/groups/laurentianxctrack/
Twitter: https://twitter.com/@luxctrack
Instagram: https://www.instagram.com/laurentianxctrack/
For information call me.
Vincent Perdue
vtperdue@cyberbeach.net
Proud sponsor of the Sudbury Rocks!!! Race-Run-Walk for the Health of it
HOME | ABOUT US | CONTACT | ARCHIVES | CLUBS | EVENTS | PHOTOS | RACE RESULTS | LINKS | DISCUSSION