| | | |
| --- | --- | --- |
| | | |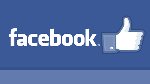 Hello Everyone, March 14, 2019
In this Issue:
A Rock!! Runs Barcelona Marathon
How to Prevent Daylight Saving Time From Messing With Your Workouts
Sub-2-hour marathon possible by 2032
The Rise of Women's Racing in Canada – Rachel Cliff's new Canadian record
Upcoming Events May 4 2019 Black Fly Track and Field Meet and May 12 SudburyRocks!!! Marathon
Running Room Run Club Update:
Track North News U SPORTS Track Championships - Results
A Rock!! Runs Barcelona Marathon
March 10, 2019
---
Congratulations to Rocks!! member Kaylie Iserhoff on her successful completion of the Barcelona Marathon on Sunday
| | | | | | | |
| --- | --- | --- | --- | --- | --- | --- |
| POSICIÓN | DORSAL | NOMBRE | CAT. | PAÍS | T. OFICIAL | T. REAL |
| 4728 | 3654 | KAYLIE ISERHOFF | SenW | CANADÁ | 3:52:03 | 3:46:26 |
https://zurichmaratobarcelona.es/esp/resultados/2019/
How to Prevent Daylight Saving Time From Messing With Your Workouts
Follow these tips and your training will spring forward, too.
By KIT FOX
MAR 8, 2019 for Runners World
---
Losing 60 minutes of shuteye may not seem like much when it comes affecting your fitness, but it can take a toll on your running routine for several days if you don't make some simple adjustments. Fortunately, you can keep the overall grogginess away with some prep heading into daylight saving and some extra motivation to not swat the snooze button before your long run the next morning (or race).
Just follow these five tips to keep your training on track.

1. Go for a run the night before.
A good night's rest during this weekend is vital for your body's clock to transition to the new weekday schedule. For starters, go for a run on Saturday because exercise will significantly improve your snooze quality. Michael Breus, Ph.D., a runner and sleep specialist also recommends reducing your alcohol and caffeine consumption this weekend.
"Alcohol keeps you in the lighter stages of sleep," he says. "Calm your caffeine consumption down by 2 p.m. on Saturday—that will help get you into deeper stages of sleep that night."
2. Adjust your sleep schedule.
Go to bed 30 minutes earlier on the night of daylight saving and sleep in 30 minutes later Sunday morning, Breus recommends. "It takes the circadian clock in the body about a day to get used to the change," he says. Putting in the extra Z's during the weekend time shift will help you feel less tired if you have to get a run in before work Monday morning.
3. You can still run at the same times you normally do...
Stick to your same weekday running schedule. If you normally run at 6:30 a.m., run at that time Monday morning even though it will feel (and appear outside) like it's 5:30 a.m. for a few days. This will help you transition to the new schedule faster.
4. ...but you may want to wait until the sun comes up.
If you feel exceptionally tired during those first few morning runs, try to head out after the sun comes up. This, sadly, is easier when the clock moves back in the fall when you get those early-morning rays. "When light hits the optic nerve, it tells your brain to stop producing melatonin," Breus says. That's important because according to a recent study published in the journal Neuron, your body produces the hormone melatonin to induce sleep. Exposing your body to light will block its production helping you feel more awake.
5. Keep your alarm clock far away from your bed.
This is a simple but effective trick to get you out from under the covers when your internal clock isn't fully adjusted, Breus says. "Really you're just going to need extra motivation to wake up." The key is to just get up and out the door. If you do that, after a few days your schedule will go right back to feeling normal, he says.
Sub-2-hour marathon possible by 2032, researcher says
Australian researcher Simon D. Angus may have published the most sophisticated analysis yet of when a sub-2 marathon is likely, by how much, and what the female equivalent might be

March 10th, 2019 by Anne Francis | Posted in The Scene | Tags: Running News, sub-2 marathon, world marathon record
---
Statistician Simon D. Angus of Monash University in Melbourne, Australia, writing in Medicine & Science in Sports & Exercise, says the earliest we're likely to see a sub-2 marathon is 13 years from now. His prediction is that the chance of it happening by May 2032 are about 10 per cent (or one in 10), and that we could see a man run 1:58:05 and a woman run 2:05:31.
Top Female Marathoner Paula Radcliffe (London Marathon 2003 - time 2:15:25)
Top Male Marathoner Eliud Kipchoge ( Berlin 2018 - time 2:01:39)
Angus claims this is the first study to consider when a sub-2 is likely, just how much under two hours humans can be expected to run, by what date, and at various probabilities (taking into account at what rate, and by how much, the records have been improved upon in the past). It may also be the first study to seriously consider how fast we can expect to see a woman run the marathon in the future. Angus uses statistical modeling to arrive at his predictions.
He also defends his use of the 10 per cent likelihood benchmark by pointing out that record-breaking performances in the marathon are, by nature, extraordinary and unusual, and therefore we should be asking not "when is it likely?" but "when might it be possible?"
(By this logic, Angus has calculated that the odds of a sub-2 marathon happening by 2050, rather than 2032, are one in four, or 25 per cent.)
According to Angus, speculation about how fast a human could run 42.2K goes back to at least 1925, when the British medical journal Lancet published a study by A. V. Hill entitled "The Physiological Basis of Athletic Records." As time has passed and more data has become available as more marathons are run, it's become possible to predict future performances with greater accuracy. For example, some years ago researcher M. J. Joyner predicted a sub-2 marathon by 2021-2022, but Angus, based on more advanced methods used by Angus, he believes that prediction was overly optimistic. (Joyner & Ruiz's study published in the Journal of Applied Physiology in 2011 uses "linear extrapolation without accounting for variability, compared to the non-linear, stochastic modeling of the present work.")
The Rise of Women's Racing in Canada – Rachel Cliff's new Canadian record
By Sasha Gollish - March 10, 2019 for iRun Magazine
---
While many of us were asleep or heading to bed last night, Rachel Cliff was out pounding the streets over in Japan at the Nagoya Women's Marathon. A rising star over the last few years, this is the second record Cliff has broken in the last 14 months. Finishing in 2:26:56, the smile on Rachel's face tells the whole story.
Rachel Cliff - by By Sasha Gollish - March 10, 2019
Deservingly, Cliff has received many congratulatory messages via social over the last day celebrating her success. From former Athletics Canada Head Coach, Peter Eriksson, to Canada Running Series' Alan Brookes, race organizer extraordinaire, Canada's circle of elite runners—and many others—everyone was super happy to see Cliff run so strong to break this record.
Until recently Cliff may have been seen as the underdog, but make no mistake this woman has been working hard for as long as I have known her. Couple that with her kindness, plus her intellectual prowess, she is a role model that all women, young and old alike, can relate to and look up to.
Previously the women's marathon record (2:28:00) was held by Lanni Marchant, another decorated distance runner in Canada. Marchant has been battling injuries since 2017, but is expected to make a return this summer; expect her to be a top contender in the marathon heading in the trials for Tokyo. Marchant is one valiant competitor and one of the fiercest women out there.
Cliff is not the only one to break a record in the early days of 2019. Back in January I wrote about Gabriela DeBues-Stafford breaking the indoor 5000m record (14:57), and a few weeks after that she smashed the indoor mile record (4:24.80). Both Madeleine Kelly and Jenna Westaway dipped under Diane Cummin's indoor 1000m record; since Jenna was ahead of Maddy she will be listed as your record holder. Westaway went on a week later to break Melissa Bishop's indoor 800m record, and is the first woman to dip under the 2 minute barrier in Canada: running 1:59.87. I almost forgot, Jess O'Connell broke the indoor 3000m record the week before she was 2nd at the NACAC 10k X-Country Championships over in Trinidad.
There must be something in the water with all these records going down. It starts with a new rise of great coaching in this country. In addition, I attest the rise of women's running in Canada to the close knit community. We women here love and support each other. We work together, we celebrate each other's success, and when we do that, we all rise up.
Sasha Gollish won a gold medal in the half-marathon at the 2013 Maccabiah Games, a bronze medal in the 1500m at the 2015 Pan American Games, and gold medals at the 2017 Maccabiah Games in the 800m, 1,500m, and 5,000m events. She is an elite runner and senior writer at iRun.
Upcoming Local Events
May 4, 2019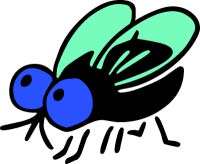 The Laurentian University XC and Indoor Track Team will be hosting the 2019 Black Flies Track and Field Meet at the Laurentian Community Track. The meet will run from approximately 10am to 4pm. The meet will be open to all athletes in Grades 7 and 8, High School, University and Open.

| | |
| --- | --- |
| | |
---
Store News

Good afternoon Sudbury Runner's and Walker's,

We have FREE run club Wednesday nights at 6pm and Sunday mornings at 8:30am.
| | |
| --- | --- |
| | Track North News - by Dick Moss |
U SPORTS Track Championships - Results
---
Laurentian's Megan Crocker competed in the U SPORTS Indoor Track and Field Championships this weekend, at the U. of Manitoba's James Daly Fieldhouse in Winnipeg.
As the first Laurentian runner in 10 years to compete at the university track and field nationals, Crocker made the most of her opportunity, turning in a top-10 finish in the 3000m with a time of 10:11.23.
Competing in an elite field against the country's best runners, Crocker entered the meet ranked 12th in the 3000m. In a highly tactical 12.5 lap race, she remained with the lead pack until the leaders surged at the 2000m mark, then fought to cover the increase in pace. She was just nosed out at the line in a battle for 9th place.
This concludes Laurentian's indoor track season. Now we focus on the summer track and Fall XC seasons!

Dick Moss, Head Coach
Laurentian XC/Track Team
c/o Coach Moss <pedigest@cyberbeach.net>
Web: http://laurentianxctrack.com
Facebook: https://www.facebook.com/groups/laurentianxctrack/
Twitter: https://twitter.com/@luxctrack
Instagram: https://www.instagram.com/laurentianxctrack/
For information call me.
Vincent Perdue
vtperdue@cyberbeach.net
Proud sponsor of the Sudbury Rocks!!! Race-Run-Walk for the Health of it
HOME | ABOUT US | CONTACT | ARCHIVES | CLUBS | EVENTS | PHOTOS | RACE RESULTS | LINKS | DISCUSSION