---
The Laurentian indoor track team competed at the OUA Indoor Track and Field Championships this weekend, returning with five top-10 finishes, four personal best performances and one school record.
Megan Crocker cracked the top-10 in both the 1500m and the 3000m, finishing 5th in the 3000m with time of 10:02.38 and 7th in the 1500m with a time of 4:51.35. She remains in the hunt for a Nationals berth in the 3000m, with final qualifiers to be announced on Tuesday.
She was joined in the top-10 by rookie Justin Graenert, who ran to an 8th place finish in the 600m with a personal best time of 1:21.40. Graenert's time broke the school record of 1:21.93 that was set by Marc Poulin in 1984.
Erin Hansel also finished in the top-10 with a personal time of 2:58.70 in the 1000m.
With the probable exception of Megan Crocker, this concludes Laurentian's track season for the year, with training for summer-track and Fall cross-country seasons to begin in two weeks.

Just a follow-up. Megan Crocker has qualified for the U SPORTS Track and Field Championships. Crocker's best 3000m time of 9:53.41 is Laurentian's third-best all-time and was enough to move her into the top-12 in the country and a spot at nationals.
It's the first time since 2009 that a Laurentian runner has qualified for the national university track and field championships. They'll be held in Winnipeg from March 6-9.

Results - Laurentian
WOMEN
Women's 60m
15. Hannah Merjavec, 8:07 (8.03 in semi-final)
21. Danielle Roy 8.21
22. Kirsten Crowe, 8.27
Women's 1000m
10. Erin Hansel, 2:58.70 (PB)
Women's 1500m
7. Megan Crocker, 4:41.35
17. Pascale Gendron, 4:54.81 (PB)
Women's 3000m
5. Megan Crocker, 10:02.38
15. Pascale Gendron, 10:31.65
MEN
Men's 60m
19. Skyler Savage-Perreault, 7.22
23. Alexandre Noel de Tilly, 7.37 (PB)
25. Eric Roque, 7.42
Men's 600m
8. Justin Graenert, 1:21.40 (PB - School Record)
18. Eric Gareau, 1:23.39
20. Liam Pedersen, 1:23.63
Men's 1000m
12. Eric Gareau, 2:31.12
Men's 1500
28. Caleb Beland, 4:13.72
Men's 3000m
21. Paul Sagriff, 8:47.41
Men's 4 x 800m
9. 8:19.65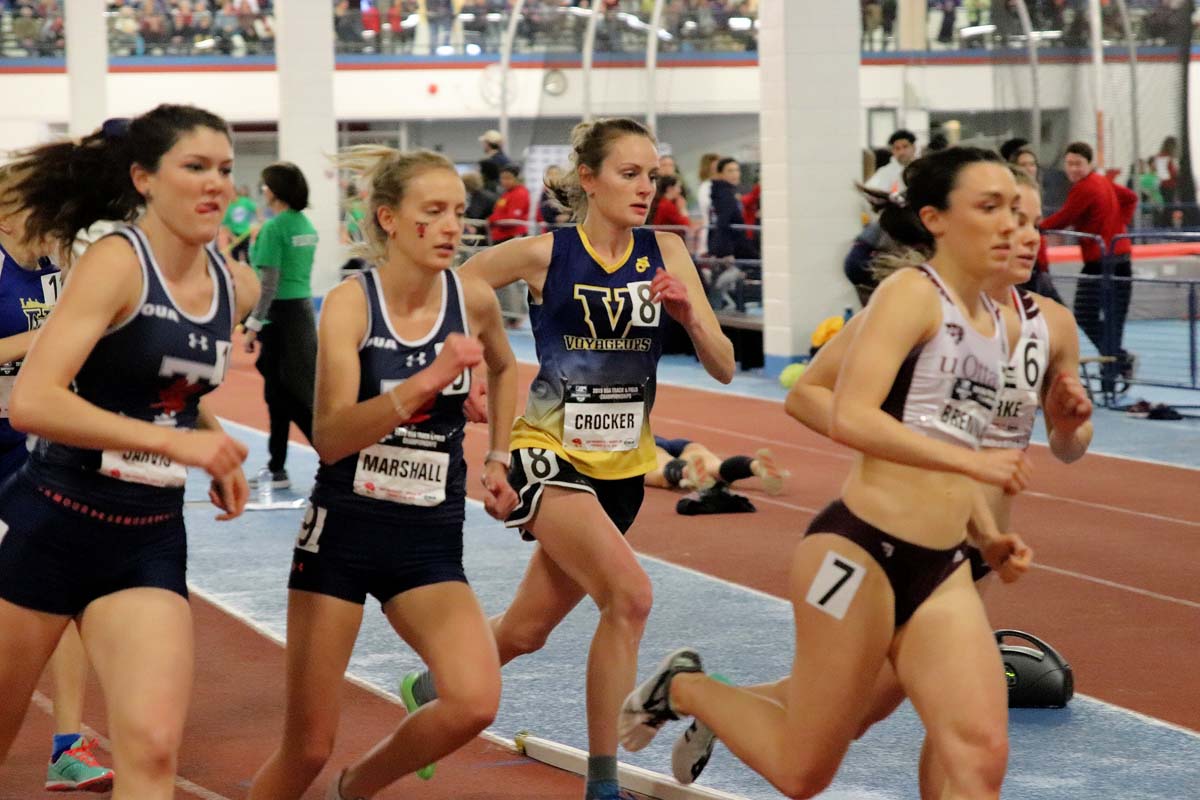 1. "Crocker" - Megan Crocker - #8 (Photo Credit, Natasha Mayer)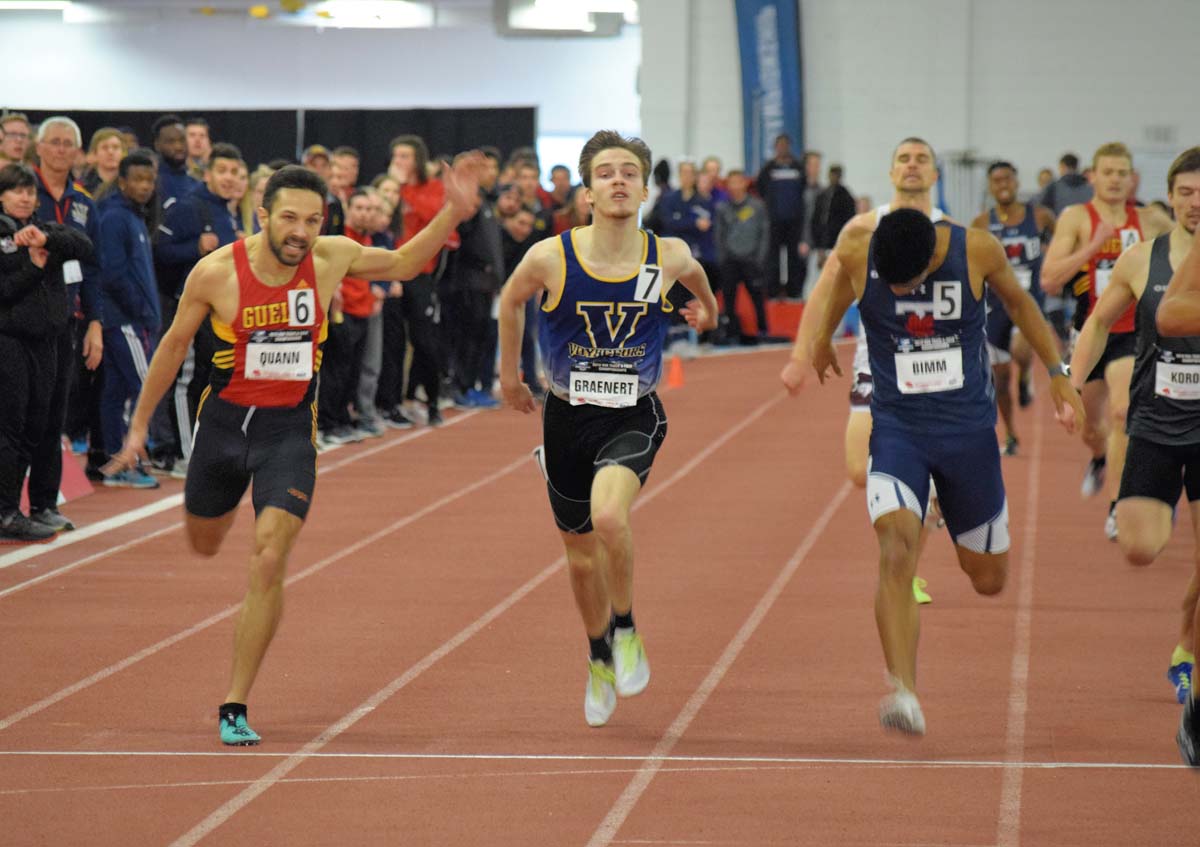 2. "Graenert" - Justin Graenert #7 (Photo Credit, Adam Kalab)
Dick Moss