| | | |
| --- | --- | --- |
| | | |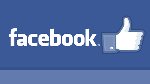 Hello Everyone, February 14, 2019
In this Issue:
Hypo Half this Sunday
Sofie Manarin Nickel Loppet
Sudbury Fitness Challenge Points after one Event
Sara McIlraith Wins Canadian Masters
ROCKS!!! GIVEAWAY TIME...FOR THE LOVE OF RUNNING!
Congratulations to Mikaela Cheslock, our 2019 Student Award Winner
Rocks!! Member Brent Walker at Amiskwi
Upcoming Events February 19 Night Light Race Series, Mar 30 Running Room Run Crew Relay 2019 / Spring Series
Running Room Run Club Update:
Track North News
SUDBURY
February 17th, 2019 THIS SUNDAY!
Half Marathon, 10km and 5km Races
RACE LOCATION
Sudbury Running Room - View Map
Cedar Pointe Plaza
117-1984 Regent St
Sudbury, ON P3E 5S1
RACE TIME
9:00 a.m.
---
Good morning one and all from the Sudbury Running community, For those of you that still thinking about joining us for the Hypothermic 5km, 10km and Half Marathon, the online registration is closing as of this Friday February 15th at midnight there is still a couple of spots to be filled here is the link https://www.events.runningroom.com/…/hypothermic-half-mara…/
Come join us for a wonderful brunch to follow hosted by Buzzy Brown's right next door, once again let's make it a run to remember. Also if you are not participating we would appreciate it if you could volunteer as a race course marshal, See everybody for race kit pick-up Saturday and the Race Sunday morning 9am sharp.
https://www.hypothermichalf.com/register-s15001
February 10, 2019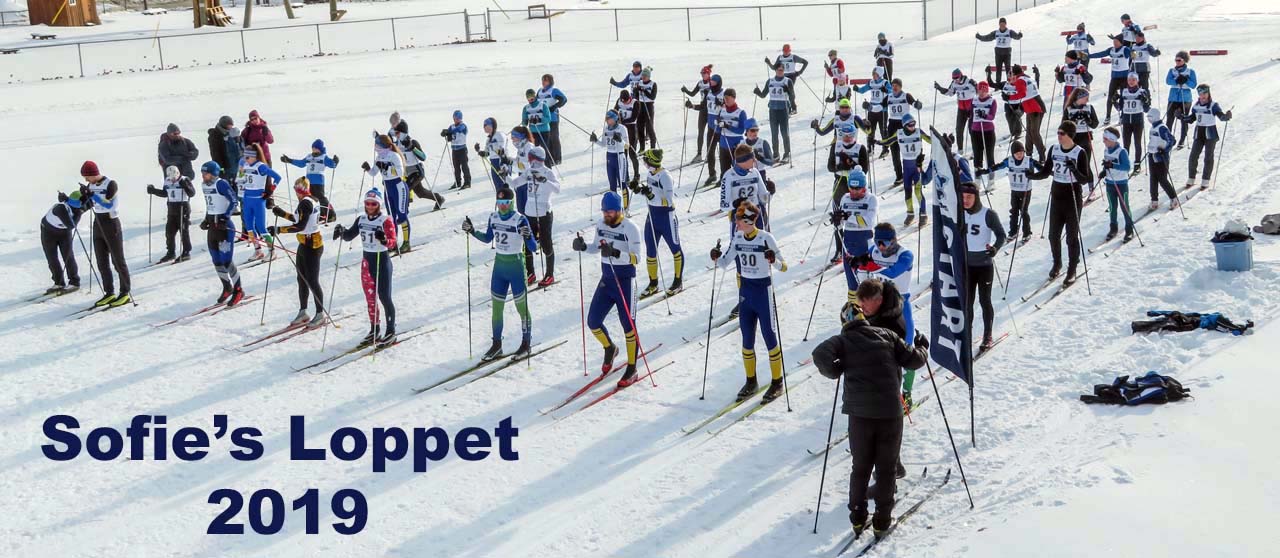 The Sofie Manarin Nickel Loppet
---
2.5km, 5km, 16km, and 24km distances.
Classic Technique Only
About Sofie

Sofie was an incredible young person who displayed all the attributes necessary of a true champion. During her short five year career she showed the promise of becoming one of Canada's top cross-country skiers. She passed away June 3, 2001, at the age of 17 while training for the upcoming season. Sofie was an inspiration to all the young skiers in Sudbury, Ontario and Canada. She started racing with Laurentian Nordic Ski Club at the age of 12 under the coaching direction of Dave Battison. During the 1995/96 season she earned her first of 13 National Championship medals, a silver in the juvenile category against skiers three years her senior. In 2000 Sofie was selected to represent Canada at the World Junior Championships in Poland, earning a 28th in the 15 km at the age of 16. She was later named to the National Junior Team. "Sofie was a dedicated, elite athlete committed to maximizing her potential. She always gave 100%, but it was her delightful sense of fun and "joie de vivre" which made such an incredible impact on anyone with whom she came in contact" commented Dave Battison, her first coach.
February 10, 2019

2019 Points after One Event
Sara McIlraith Wins Canadian Masters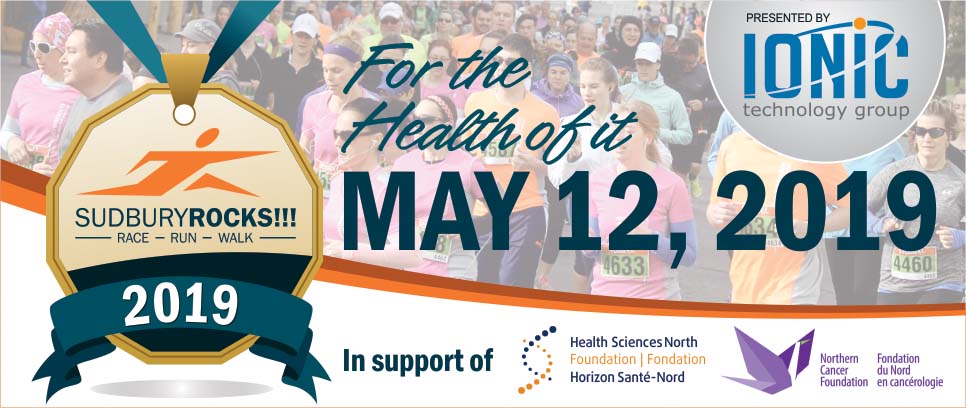 GIVEAWAY TIME...FOR THE LOVE OF RUNNING!
---
Still need to find that special someone a Valentine's Day gift? Spread the love by registering your sweetheart for the 2019 SudburyROCKS!!! Marathon "For the Health of It" by February 21st and be entered in to win the Valentine's Day themed Birch Box!
Visit www.sudburyrocksmarathon.com to register today!
Thank you Birch Box for the fantastic giveaway!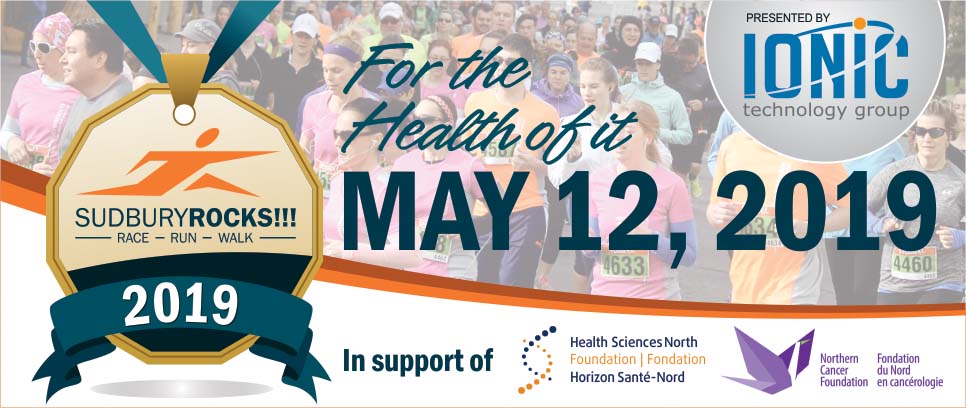 Congratulations to Mikaela Cheslock, our 2019 Student Award Winner
---
Mikaela Cheslock, a second year student at Laurentian University - Université Laurentienne, first heard about the SudburyROCKS!!! Marathon while she was in high school. Between specializing in Labour Studies, minoring in Law and Justice, and curling competitively, she also volunteers as a Race Marshall for the SudburyROCKS!!! Marathon. In her spare time, Mikaela volunteers at Health Sciences North / Horizon Santé-Nord and Ronald McDonald House of Canada.


"For the past two years I have been volunteering for the SudburyROCKS!!! Marathon as a Race Marshall. Being able to help with an event that benefits our community through the Northern Cancer Foundation and Health Sciences North Foundation, is an amazing experience. From my time volunteering at Health Sciences North I see the impact and support that each donation brings. Knowing that we, as a community, can help support each cause through events such as this motivates me to volunteer.``

``I'd like to thank SudburyROCKS!!! Marathon for awarding me this bursary. It's been able to help me continue my studies and continue volunteering in our community. Volunteering will always be an important activity to me and I hope to be able to help with this event for many years to come. I encourage other Laurentian University students to consider joining the race as a runner or as a volunteer this year."

Mikaela Cheslock, recipient of the 2018 SudburyROCKS!!! Marathon Laurentian University Bursary.
Rocks!! Member Brent Walker at Amiskwi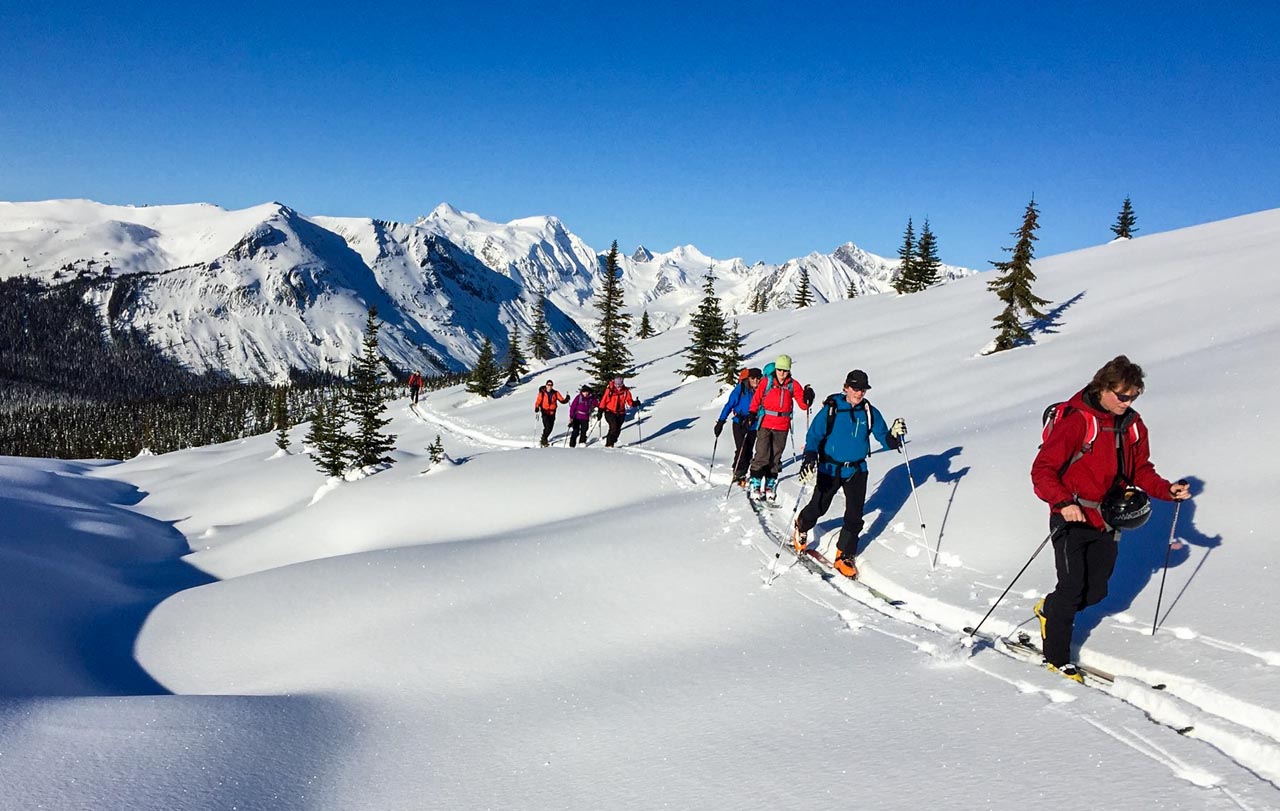 Brent leads the pack
---
Amiskwi is located north east of Golden BC on the edge of Yoho national park. I had the good fortune to spend a week there backcountry skiing.
Brent Walker
Upcoming Local Events
February 19, 2019
Night Lights Race Series
Public · Hosted by Walden Cross Country and Sudbury Nordic Racers Powered By Walden Cross Country
| | | |
| --- | --- | --- |
| February 5 @7:00pm | February 19 @7:00pm | March 5 @7:00pm |
Saturday March 30, 2019 / 9:30 A.M. / Sudbury ON
Running Room Run Crew Relay 2019 / Spring Series
Which Crew Runs This City?

Register your run crew in teams of 5 and see who comes out on top!
Accepting run groups of all types- anyone from competitive groups to friends who motivate you to get moving!

Registration Details:
Teams of 5 – From competitive groups to friends who motivate you to get moving! Each member runs a 2K distance in this 10K relay.
Individual Registration - register as an Individual to be assigned to a team.
Awards to 5 Teams in each City.
Every participant gets a black cotton poly long sleeve tee (Womens XS-XL / Mens S-XXL ) and a black toque.
| | |
| --- | --- |
| | |
---
Store News

Good afternoon Sudbury Runner's and Walker's,

We have FREE run club Wednesday nights at 6pm and Sunday mornings at 8:30am.
| | |
| --- | --- |
| | Track North News - by Dick Moss |
Dick Moss, Head Coach
Laurentian XC/Track Team
c/o Coach Moss <pedigest@cyberbeach.net>
Web: http://laurentianxctrack.com
Facebook: https://www.facebook.com/groups/laurentianxctrack/
Twitter: https://twitter.com/@luxctrack
Instagram: https://www.instagram.com/laurentianxctrack/
For information call me.
Vincent Perdue
341 Fourth Ave, Sudbury On. P3B-3R9
705-560-0424
vt perdue@cyberbeach.net
Proud sponsor of the Sudbury Rocks!!! Race, Run or Walk for Diabetes
HOME | ABOUT US | CONTACT | ARCHIVES | CLUBS | EVENTS | PHOTOS | RACE RESULTS | LINKS | DISCUSSION

All photos images and content copyright Sudbury Rocks!!