| | | |
| --- | --- | --- |
| | | |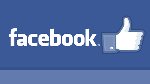 Hello Everyone, January 17, 2019
In this Issue:
And they're off! NCF launches 2019 Move fitness series
Rocks!! This Week
Upcoming Events Feb 3 Cross out Cancer Ski Loppet, Feb 10 Sofie's Loppet, Feb 17 Hypo Half
Running Room Run Club Update:
Track North News Sharon Anderson Open, 1/12/19, U. of Toronto Indoor Track

And they're off! NCF launches 2019 Move fitness series
Over 150 participants at the fourth annual Snowshoe Trek for Cancer
by: Keira Ferguson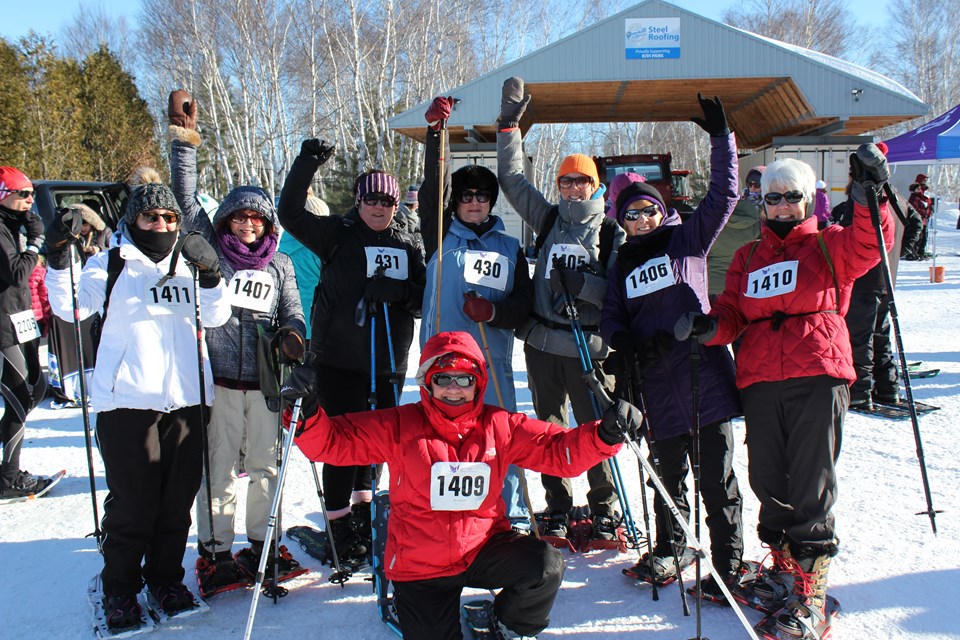 Participants of NCF's Move fitness series, at Kivi Park for the fourth annual Snowshoe Trek for Cancer (Keira Ferguson/ Sudbury.com)
Under the bright sun of this afternoon, the Northern Cancer Foundation (NCF) launched the 2019 Move fitness series with the fourth annual Snowshoe Trek for Cancer.
The Snowshoe Trek for Cancer is one of five Move fitness series events held throughout the year, to raise awareness and funds for cancer care and research. This year, over 150 participants, six teams from the community and three teams from the Northern Cancer Foundation, embraced the frigid trails of Kivi Park.
Participants were joined by the Move fitness series' partners Rainbow Routes, KIXC 91.7 and Adventure 365. "We love getting people active and the Move series is all about getting people outside and active which we fully support," said Melissa Anderson from Adventure 365.
"We also love that Northern Cancer Foundation is local so all the funds raised at these events stay in Sudbury and support Sudbury families that need them."
In the past four years, the Snowshoe Trek for Cancer has raised more than $125,000 for the fight affair against cancer. In addition to supporting the NCF, the Move fitness series was introduced to promote a healthy, active lifestyle.
"Research shows that keeping yourself fit and healthy can help in preventing cancer but also while you're going through treatment, it is really important," said Elizabeth Taillefer, manager of events and marketing for the Northern Cancer Foundation.
The next event in the Move Fitness series is the Cross Out Cancer Ski Loppet, to be hosted at Kivi Park Feb. 3. To learn more about the Move fitness series or to register your team, visit ncfsudbury.com.
Rocks!! This Week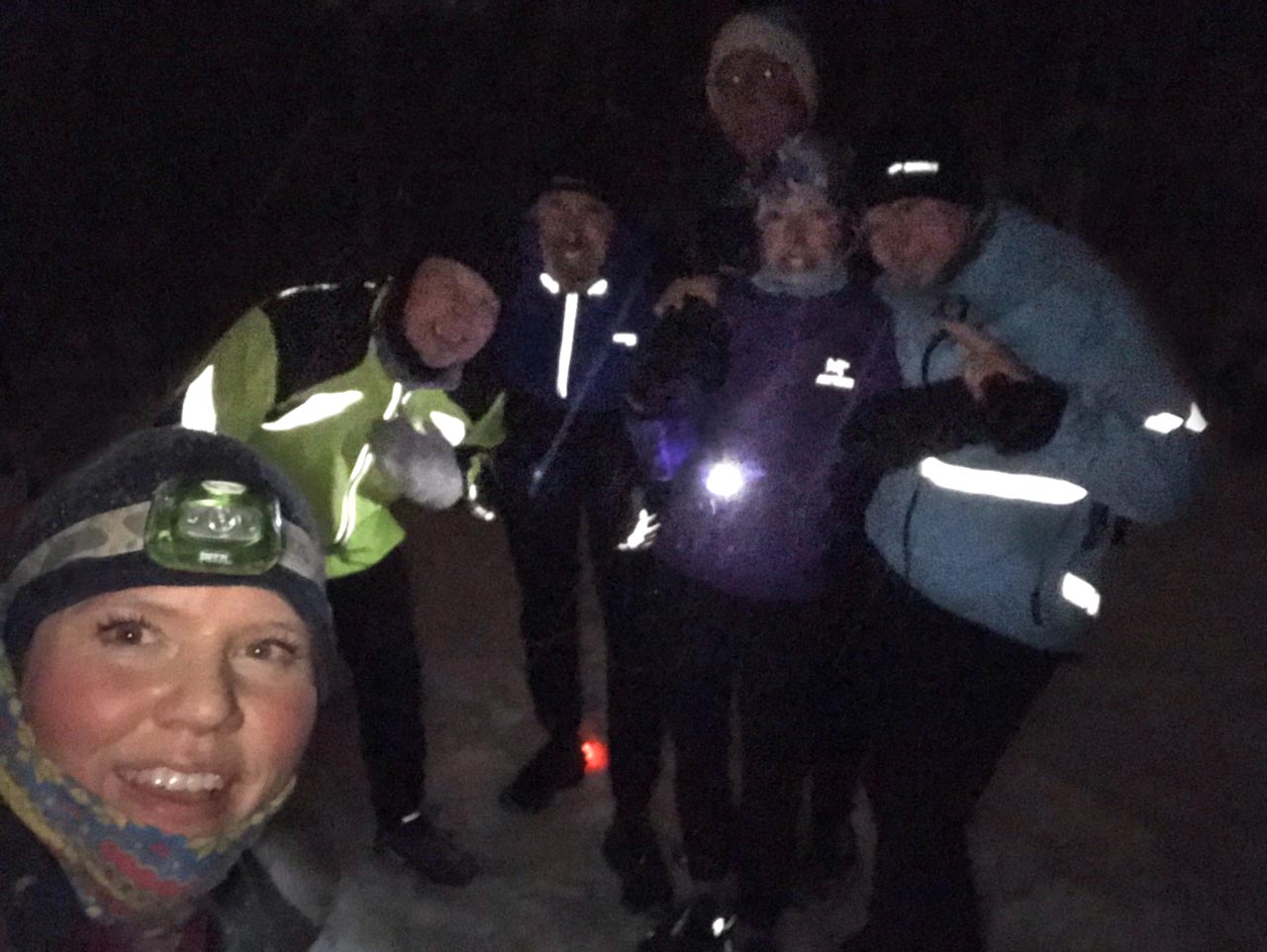 Upcoming Local Events
February 3, 2019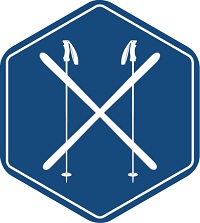 February 10, 2019


https://www.facebook.com/events/550223108722647/
The events are on Sunday. Para nordic 1.5km - stadium and shed. 5km - gully, shed, wall, extension, 1 lap. 16km - gully, shed, wall, sophies, extension, two laps, 24km - 3laps. All races start on the field and all races conclude with one lap of the stadium.
Tentative start times on Sunday are 10:00 for the para nordic and 10:30 for the loppet.
| | |
| --- | --- |
| | |
---
Store News

Good afternoon Sudbury Runner's and Walker's,

See you all at Run Club tonight 6pm

Cheers,

your Sudbury Staff

We have FREE run club Wednesday nights at 6pm and Sunday mornings at 8:30am.
| | |
| --- | --- |
| | Track North News - by Dick Moss |

Sharon Anderson Open, 1/12/19, U. of Toronto Indoor Track
---
A small squad of three LU athletes competed at the Sharon Anderson Invitational at the University of Toronto this weekend. Two of the runners returned having met OUA qualifying standards in their event.
OUA qualifiers included Megan Crocker, who placed 10th and ran a time of 4:43.28 in the 1500m. First-year runner, Eric Gareau, in his first indoor race ever, placed 11th in the 600m with a time of 1:23.85.
Women
1500m
10. Megan Crocker, 4:43.43 (OUA Standard)
Men
60m
56. Eric Roque, 7.49
600m
11. Eric Gareau, 1:23.85 (OUA Standard - PB)
The Laurentian track team's next race will be the Ottawa Winter National Open next weekend. A full squad will attend.
Dick
Dick Moss, Head Coach
Laurentian XC/Track Team
c/o Coach Moss <pedigest@cyberbeach.net>
Web: http://laurentianxctrack.com
Facebook: https://www.facebook.com/groups/laurentianxctrack/
Twitter: https://twitter.com/@luxctrack
Instagram: https://www.instagram.com/laurentianxctrack/
For information call me.
Vincent Perdue
341 Fourth Ave, Sudbury On. P3B-3R9
705-560-0424
vt perdue@cyberbeach.net
Proud sponsor of the Sudbury Rocks!!! Race, Run or Walk for Diabetes
HOME | ABOUT US | CONTACT | ARCHIVES | CLUBS | EVENTS | PHOTOS | RACE RESULTS | LINKS | DISCUSSION

All photos images and content copyright Sudbury Rocks!!