---
U SPORTS National Cross-Country Running Championships
The Laurentian cross-country running teams raced at the U SPORTS National championships this weekend. Running in cold weather and winds gusting to 70km/hour on Kingston's Fort Henry course, the women's team tied a school record by placing 10th, matching their national ranking and finishing as the third OUA squad across the line. The men placed a surprise 13th in only the fourth season since their reinstatement. They entered the contest ranked 16th in the country.
Over 150 women competed, including runners from 20 women's teams plus individuals from an additional 11 universities. The men's race included over 160 runners including 19 full squads plus runners from an additional 14 schools.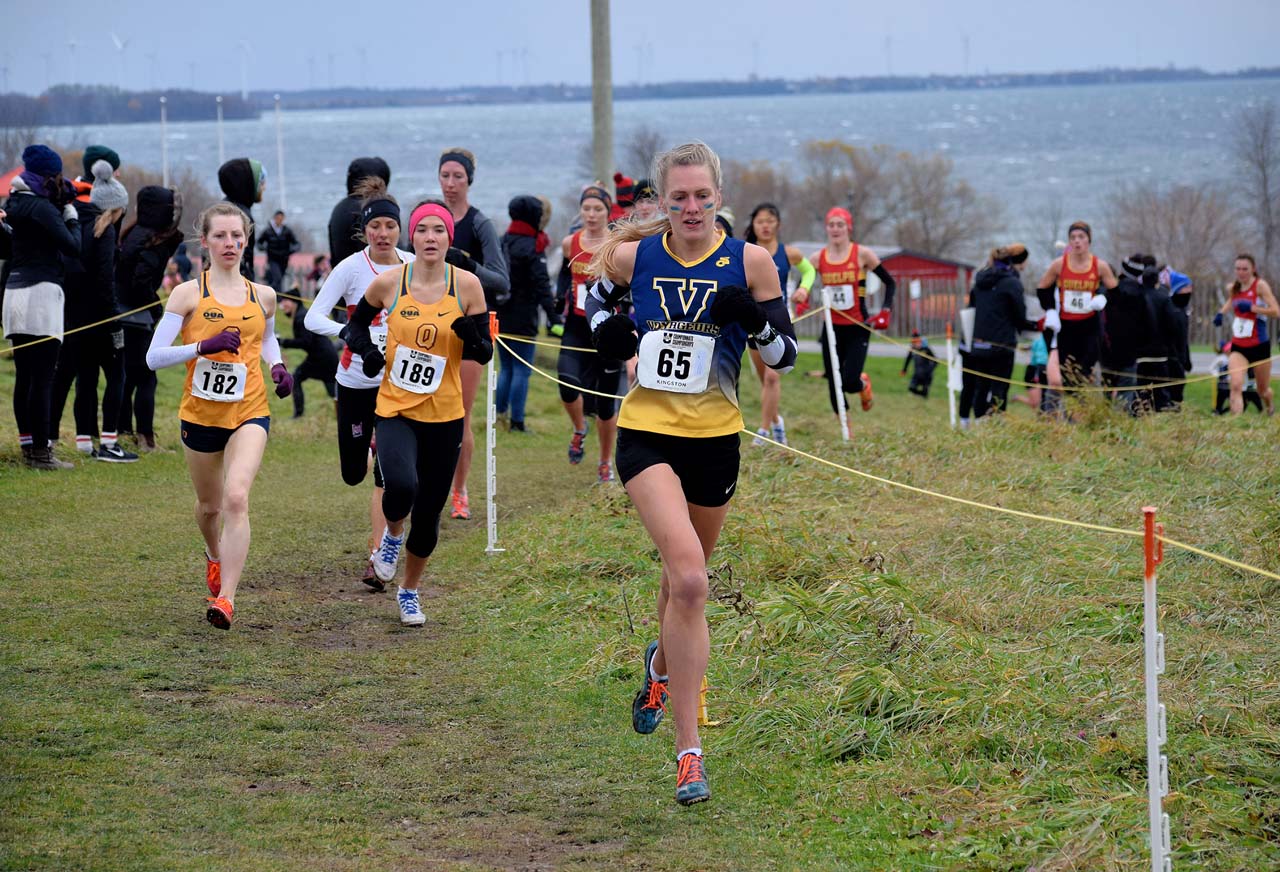 Jenny Bottomley
Jenny Bottomley led the women's team with a 23rd-place finish in a time of 29:43 over the 8km course. Megan Crocker placed 36th in a time 30:17; Nicole Rich placed 44th in 30:30; Breanne Steven was 90th in 31:30 and Jessie Nusselder completed the scoring by placing 113th in a time of 32:06. Displacers were both rookies: Pascale Gendron, who placed 123rd in 32:35 and Sarah Thackeray who was 142ndth in 33:29.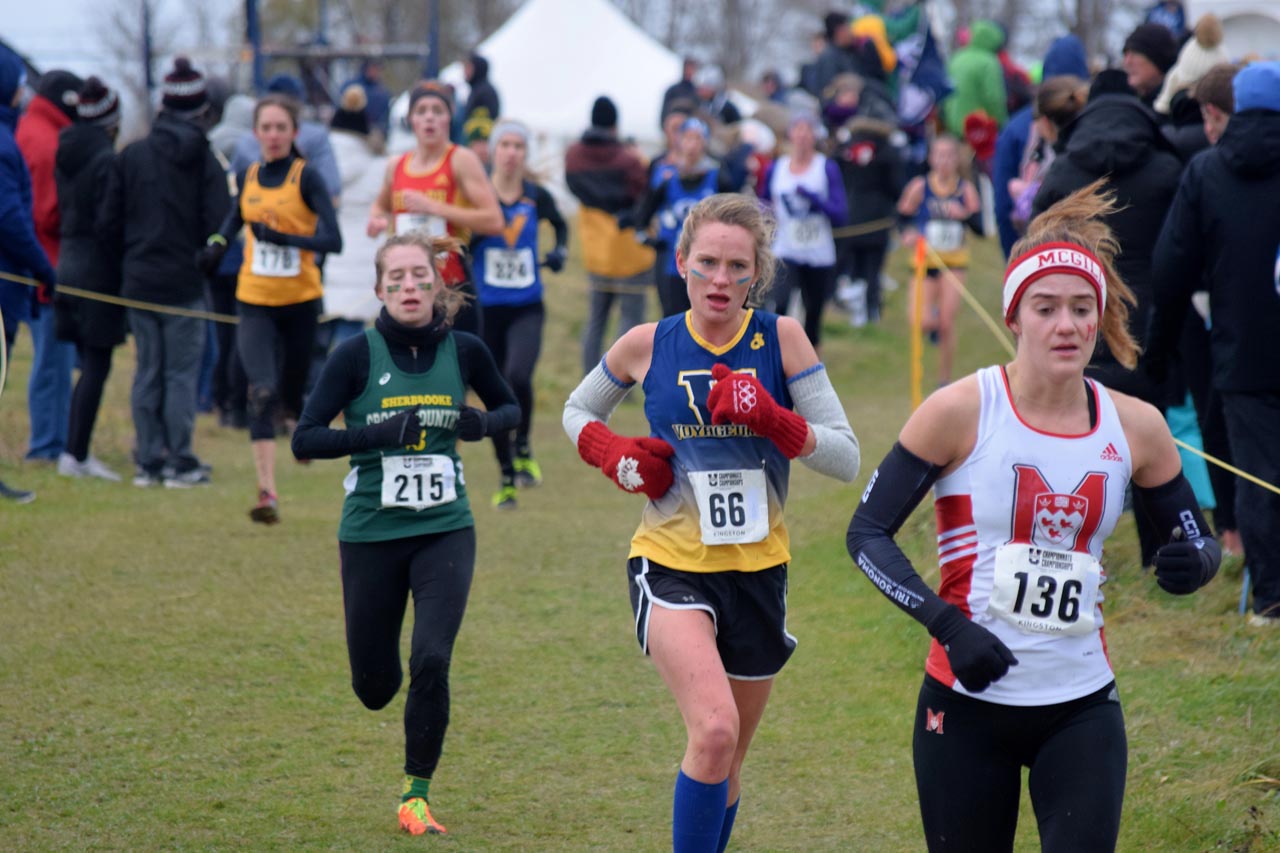 Megan Crocker
"This is a veteran team and they showed it today with their composure under some difficult conditions," said coach, Dick Moss. "The goal since the start of the season was to crack the-top four at the OUAs and top-10 at Nationals, and they did exactly that. On the negative side, our entire top-five graduates this year and it will be really hard to say goodbye to them."
Individual Results – Laurentian – 8km
23, Jenny Bottomley, 29:43
36, Megan Crocker, 30:17
44, Nicole Rich, 30:30
90, Breanne Steven, 31:30
113, Jessie Nusselder, 32:06
123, Pascale Gendron, 32:35
142, Sarah Thackeray, 33:29
Team Scores - Women
1. Laval, 55 points
2. Queen's, 62
3. Guelph, 108
4. UBC, 191
5. McGill, 195
6. Victoria, 206
7. Trinity Western, 224
8. Calgary, 227
9. Dalhousie, 277
10. Laurentian, 306
11. Montreal, 376
12. St. Francis Xavier, 381
13. Toronto, 386
14. Western, 389
15. McMaster, 402
16. Sherbrooke, 417
17. Saskatchewan, 450
18. Laurier, 501
19. Regina, 596
20. Manitoba, 701
Partial Teams: Acadia, Alberta, Carleton, Lakehead, MacEwan, Moncton, Ottawa, St. Mary's, Thompson Rivers, UBC Okanagan, UQTR, Waterloo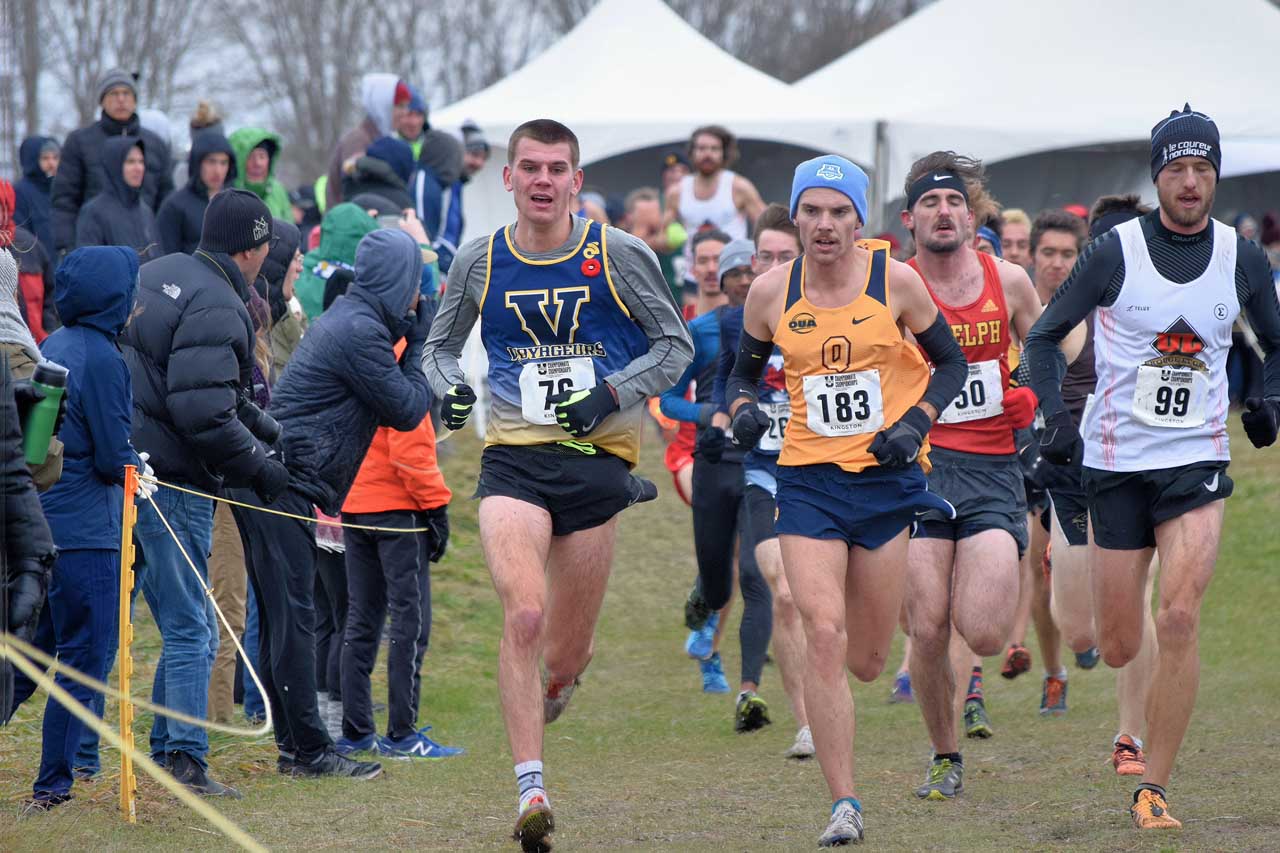 Paul Sagriff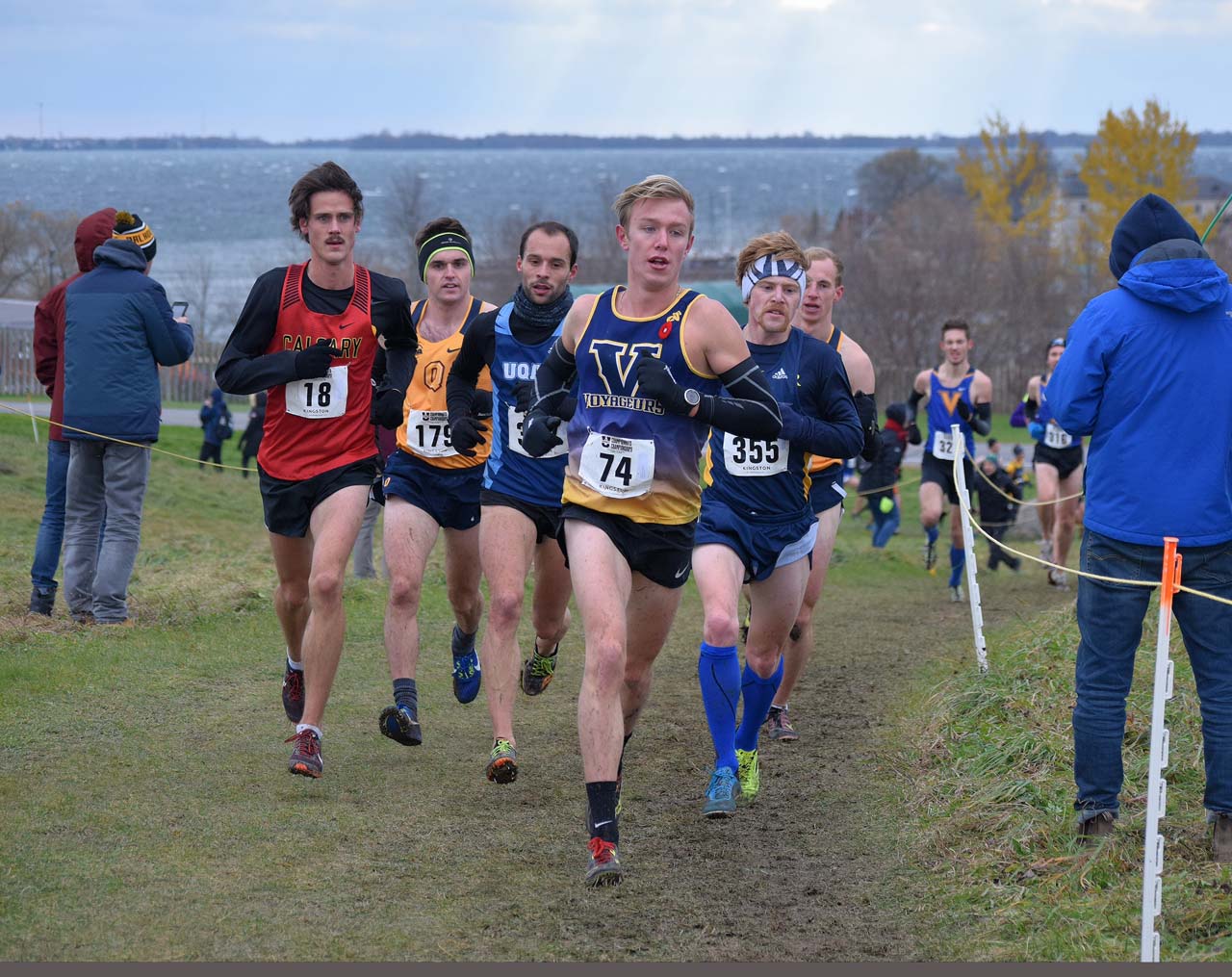 Liam Passi
Paul Sagriff led the men's team with a 39th-place finish in a time of 32:34 over the 10km course. Liam Passi placed 41st in 32:37; Caleb Beland was 94thh in 33:45; Dylan McKevitt was 100th in 34:02 and Eric Gareau completed the scoring by placing 111th in a time of 34:23. Displacers were Alexandre Fishbein-Ouimette, who placed 132nd in 35:30 and Jarod Milford who was 153rd in 37:50.
"This is a gritty, dedicated group of guys, and to improve from reinstatement to the national stage in only four years is exceptional" said coach, Darren Jermyn. "And things should keep improving. This entire squad should be back next year."
This concludes the 2018 cross-country season. The teams now begin a short recovery phase before joining their indoor-track teammates at practice.
Individual Results – Laurentian – 10km
39, Paul Sagriff, 32:34
41, Liam Passi, 32:37
94, Caleb Beland, 33:45
100, Dylan McKevitt, 34:02
111, Eric Gareau, 34:23
132, Alexandre Fishbein-Ouimette, 35:30
153, Jarod Milford, 37:50
Team Scores - Men
1. Calgary, 75 points
2. Guelph, 89
3. McMaster, 94
4. Laval, 131
5. Queen's, 149
6. Western, 173
7. UBC, 235
8. Trinity Western, 8
9. Victoria, 243
10. Toronto,279
11. Manitoba, 331
12. St. Francis Xavier, 334
13. Laurentian, 385
14. Alberta, 14
15. Sherbrooke, 15
16. Regina, 540
17. Laurier, 541
18. UQAM, 650
19. Montreal, 700
Partial teams: Concordia, Dalhousie, Lakehead, MacEwan, McGill, Ottawa, Saskatchewan, St. Mary, Thomson Rivers, UBC Okanagan, New Brunswick, UQTR, Waterloo, Windsor,
Photos (Attribution to Adam Kalab)
1. "Megan_Crocker_sm.jpg" - Megan Crocker (#66)
2. "Bottomley_sm1" - Jenny Bottomley (#65)
3. "Liam Passi_sm.jpg" - Liam Passi (#75)
4. "Paul_Sagriff_sm1.jpg" - Paul Sagriff (Left - #76)