| | | |
| --- | --- | --- |
| | | |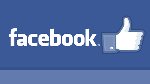 Hello Everyone, July 26, 2018
In this Issue:
Sudbury Fitness Challenge Mountain Bike Tour and Fitness Challenge Current Standings
Ron Wallingford and his montage of marathon memories
Kaitlyn Toohey back on track in the marathon
Rocks!! Outdoors Killarney Paddle and Wednesday Run
Upcoming Events - July 29 Canaqua Swim Run Challenge, August 12 Beaton Classic, August 15 Finlandia Trail Run
Running Room Run Club Update:
Track North News

July 22, 2018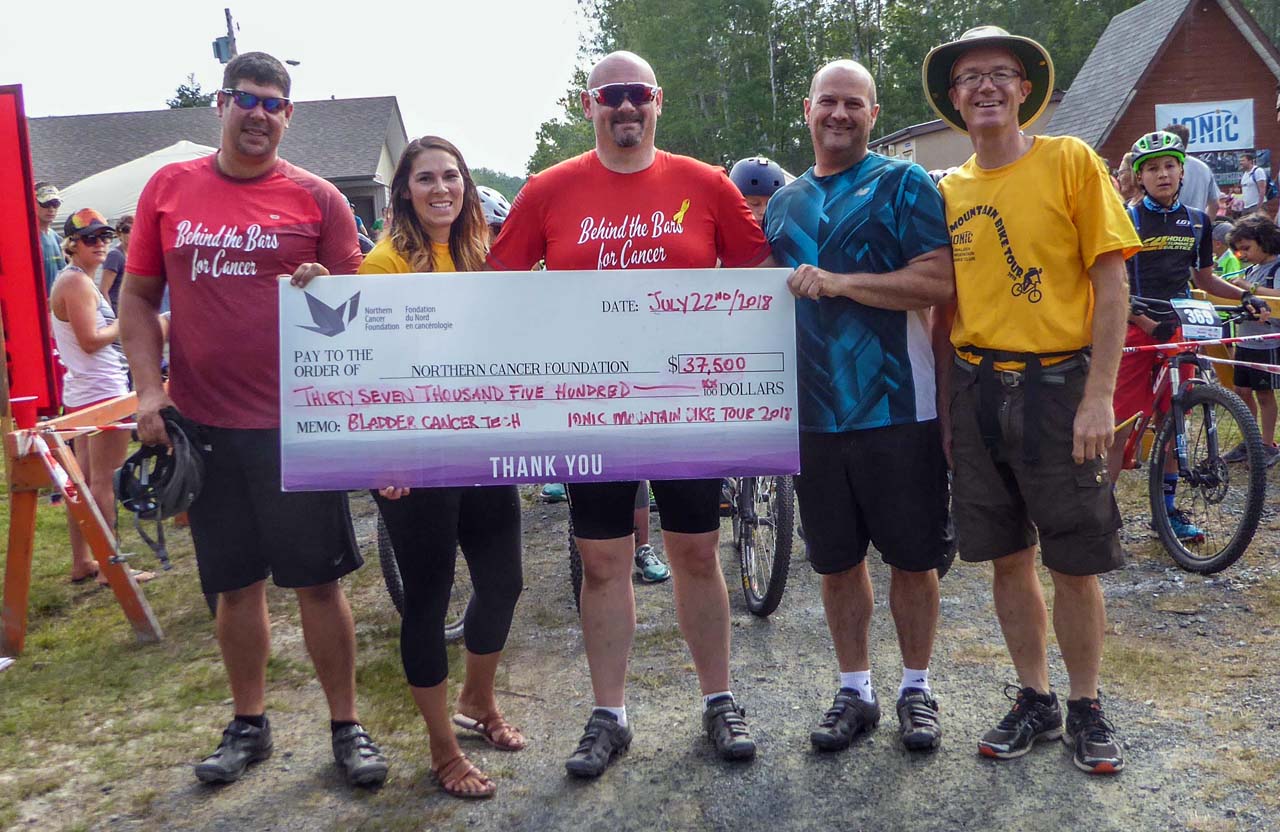 ---
The Ionic Mountain Bike Tour 2018 hit the trails at the Naughton Trail Centre, 1 Denis Ave. in Naughton, on Sunday July 22 in support of bladder cancer technology at the Northeast Cancer Centre.
We had such a great time yesterday at the Ionic Mountain Bike Tour 2018 and we're so happy to announce over $37,500 was raised leading up to the event to help us purchase bladder cancer technology!
Big thank you and congratulations to the organizing committee, sponsors, trail crew, volunteers and of course the racers for making the day run smoothly and successfully. A special thank you to Ryan Lougheed, who pushed for us to be a part of this awesome event and is spearheading our bladder cancer fundraising. We can't wait until next year!
Liz Schweyer and the Northern Cancer Foundation
Fitness Challenge Standings after (5) Events
Ron Wallingford and his montage of marathon memories
2018-07-20
by Randy Pascal

Try as they might, future Sudbury-connected marathon runners are unlikely to ever surpass the resume that was compiled by long-time Laurentian University professor, Ron Wallingford.

A native of Ottawa, the 84 year-old local resident amassed a varied list of athletic accomplishments, dating back to his time at Glebe Collegiate, where he excelled in gymnastics, football and hockey, among others. It was there that his friendship with teammate Frank Adams ultimately opened the door (or perhaps, more appropriately, the floodgates) to his running career.

"Frank came to see me play football, so I told my mother I was going to watch Frank at the cross-country race, but I had signed up for the race," Wallingford recalled recently. "It was a mile and a half race, but everyone was going so slow, I got fed up and took off, and nobody followed me. That was my start in running. I didn't take it really seriously until after high school."

By the time he arrived at the University of Michigan, Wallingford had no choice but to take it seriously. A Wolverines standout in both the 800m and 2-mile distances who would go on to captain the track team in his final year in Ann Arbor, the second youngest of eight children in the family really broke through in the steeple-chase, a somewhat obscure event, in North America, when he first started.

"The Royal Canadian Legion used to run track clinics, and there was a former British steeple-chase champion I met, but I can't remember his name," said Wallingford. "In my first steeple-chase, I must have sunk in around six inches on the water hazard. The next time or two I ran, I improved my time considerably."

In fact, he would hold the Canadian 3000m steeple-chase record for quite some time, representing the country at various international events. Over time, his racing distances would be stretched, though the lure of a long-time Hamilton tradition was far more pragmatic, at least initially, for Wallingford. "I started running Around the Bay race (a 19-mile distance) because they would give you money, if you won, that was taped to the back of the plaque," he said with a laugh, noting the concerns, at that time, in trying to maintain an amateur status.

From there, the 26-mile jaunt that is the marathon was not necessarily that much greater a stretch for the talented multi-sport athlete. The 1964 Boston Marathon would provide a coming out party for Wallingford, as he placed third overall, posting a time of 2:20.51, breaking the Canadian record by almost two minutes. "I remember quite a bit of that race," he said.

"I had not been doing marathon that long at all prior to Boston. Nobody knew me. The guy in first was well ahead, but I had two Finlanders with me. When I made my move, coming in to Boston, the crowds are so big along the sides, you don't know exactly where the finish line was. I was in second and made a move early, I didn't know how close I was to the finish line."

Wallingford would go on to don the maple leaf singlet at the British Empire and Commonwealth Games in 1966 in Kingston, Jamaica (6th in marathon), and at the Pan American Games a year later in Winnipeg (6th in 10,000 – 31.02), enjoying many more elite level placings at Boston and elsewhere in the years that followed.

Apparently, he is also not one to rest on his laurels.

"I still get out, almost every day." Quite the legacy, indeed.
---
Kaitlyn Toohey back on track in the marathon
2018-07-22
by Randy Pascal
The very same talent that allowed Manitoulin Island native Kaitlyn (Tallman) Toohey to rise to prominence as a key member of the Villanova Wildcats NCAA championship-winning cross-country crew, a few years back (fall of 2009), is shining through yet again.

But not before encountering a few bumps on the road, along the way.

Despite the incredible high that would accompany her senior year in Pennsylvania, Toohey was hardly in a position, physically or mentally, to pick right up where she left off, as the next stage of her young life awaited her.

"I was completing my masters' degree, newly married, adjusting the having more competing priorities, experiencing some burnout," Toohey noted in a recent email interview, less than two months after capturing $5000 as the fastest Canadian women's finisher at the 2018 Tamarack Ottawa Marathon (2:45.07). "I put running on the back-burner."
Some time away, or at least away from the rigorous training regimen to which Toohey had become accustomed over the better part of her late teenage years and early adulthood, served as the ideal reset button. Her re-entry into the world of competitive distance running came with very few, if any, expectations.
"I still ran several days a week, but it wasn't until a few more years passed that I got the idea to run a marathon, more as a bucket list "one and done" kind of thing," she said. "I ran the Waterloo Marathon in 2014 and ended up qualifying for Boston, so I thought I should go and run it since I had the opportunity."
"I joined a running group in Paris (Ontario) to train for Boston, and from that group, found the camaraderie, inspiration and friendships that reignited my passion and drive to train, and try and race at a more competitive level again," Toohey continued. "Through training with my Paris crew, I found the enjoyment of running again, which made it become more of a priority for me."
Unlike her high-school days at Manitoulin Secondary or her time at Villanova University, the fourth ranked female marathoner in Canada (currently) could not limit her personal tug of war to pretty much training and academic demands once her NCAA career was complete. "It was an adjustment to balance the training with working full-time, family life, and life in general," Toohey stated.
"I struggled with some injury issues as I adjusted to the higher mileage and long runs, but have had some help from physio to incorporate more strength training with an injury prevention focus, and that's been working well. It took some work, but I've settled into a good routine with training, and I'm getting used to and enjoying the higher mileage."
Though the alumnus of the Track North Athletic Club is thankful for her return to an elite status within Canadian running circles, she is far more thankful for how that return has positively impacted all elements of her life. "After coming through that burnout phase after Nova, I have a healthier balance and perspective on running now, knowing that running will always be there, but that it is only one aspect of my life, and there are more important things, like my faith, family and career."
"I approach training with more gratitude, that I have the opportunity to be doing this, to be enjoying it, to have great people to be sharing it with, and to hopefully help others along their journey, in some capacity. I strive to keep it all in perspective and not let running become all-consuming, as it has for me in the past. Maybe I've become older and wiser, but I continue to learn and grow through this sport, and the challenges and joys that come with marathoning."
Rocks!! Killarney Paddle Adventure
and Wednesday Run
---
Thank you Brent for organizing yet another amazing Killarney Paddle adventure. Weather wasn't perfect but it was great to get out on open water. I have my own kayak. Brent and Tricia shared a tandem , as did Pierre and Catherine. Billy solo'd also , along with Dave. Dave's wife Katie shared another tandem with Dave's sister Katie , (that's not a typo . I fell in , well slid under my kayak trying to get into it , sorry no pics of that - stupid algea on the rocks . It was very peaceful . We paddled from Chikanishing Creek out to Philip Edward Island and weaved thru the islands . Had lunch and said good bye to Dave and the Katie's as they had a time schedule. We proceeded out to West Fox and beached on the west side and explored for photo opportunities. We then proceeded back towards Philip Edward Island and weaved back amongst the islands. That burst from the tip of Philip Edward Island to the creek was crazy fun with high winds and white caps. And since my kayak sits lower and is meant to cut thru waves rather than ride over them, I got wet . Finished off the day with the famous Killarney fish and chips . Actually first time ever eating there in the 18 years I've lived here LOL. Extremely grateful for the group experience and ready to go again at a moment's notice and would be awesome for an overnight or two excursion. BTW Catherine. You did an awesome job for this being your first time in a kayak. Hope the shoulders are ok ??
Henry Wong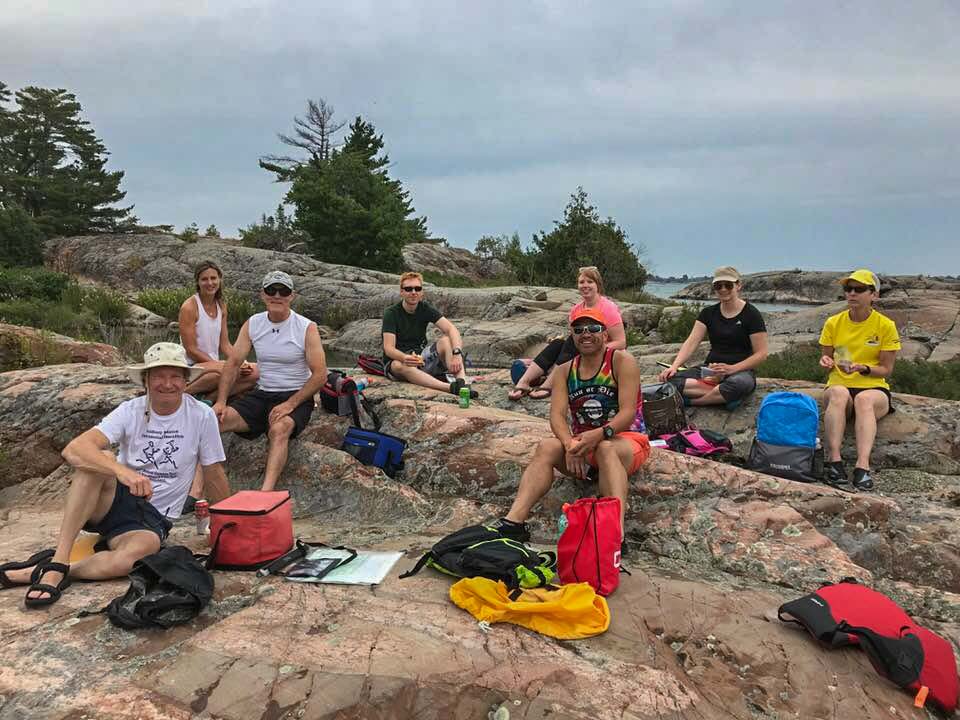 Upcoming Local Events
July 29, 2018
Canaqua Sports is proud to announce that the Sudbury SwimRun Challenge is now an official qualifying race for the Aquaticcunner IWC World Championship Individual SwimRun Championships which will be held in Grado, Italy on September 16, 2018! The top two men and top two women finishers will be granted entry into this prestigious event.
Join us on July 29, 2018 at Kivi Park for the opportunity to compete on the world stage.
https://raceroster.com/series/2018/14734/canaqua-sports-events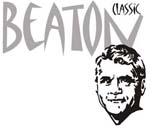 We're back for the 34th running of the Beaton Classic! The quadrathalon will take place at Moonlight Beach on Sunday, August 12th. This event is one of seven Sudbury Fitness Challenge events, aiming to promote healthy and active living in the commmunity in a fun, competitive way.
Registration details are available on the Running Room website. Race day registration is available but not recommended.
Categories:
Solo: All four events. Male and female categories.
Doubles: Male, female and mixed categories. If mixed, female must do at least two events.
Fours: One event each. If mixed, must be at least two events done by a female. Can be a team of three
Beaton Classic Course Instructions
Contact: BeatonClassic@hotmail.ca
Register below:
https://www.events.runningroom.com/site/15493/beaton-classic-2018/

| | |
| --- | --- |
| | |
---
Store News

Good afternoon Sudbury Runner's and Walker's,

See you all at Run Club tonight 6pm

Cheers,

your Sudbury Staff,

Eric, Caleb, Brendan, Ania, Sam




We have FREE run club Wednesday nights at 6pm and Sunday mornings at 8:30am.
| | |
| --- | --- |
| | Track North News - by Dick Moss |
For information call me.
Vincent Perdue
341 Fourth Ave, Sudbury On. P3B-3R9
705-560-0424
vt perdue@cyberbeach.net
Proud sponsor of the Sudbury Rocks!!! Race, Run or Walk for Diabetes
HOME | ABOUT US | CONTACT | ARCHIVES | CLUBS | EVENTS | PHOTOS | RACE RESULTS | LINKS | DISCUSSION

All photos images and content copyright Sudbury Rocks!!