| | | |
| --- | --- | --- |
| | | |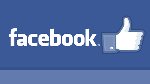 Hello Everyone, May 17, 2018
In this Issue:
SudburyRocks!! - by Randy Pascal
On Mother's Day Racing - by Michelle Brunette
SudburyROCKS!!! Marathon 2018 -- A race to remember - by Ryan Marsaw
Sudbury Fitness Challenge Rankings Update
Upcoming Event May 27 MOVE Series Cancer Centre Walk, Run, Bike
Running Room Run Club Update:
Track North News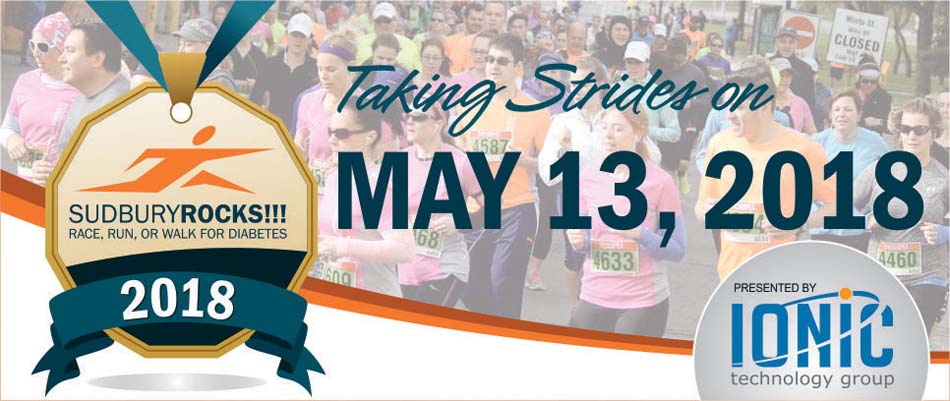 ---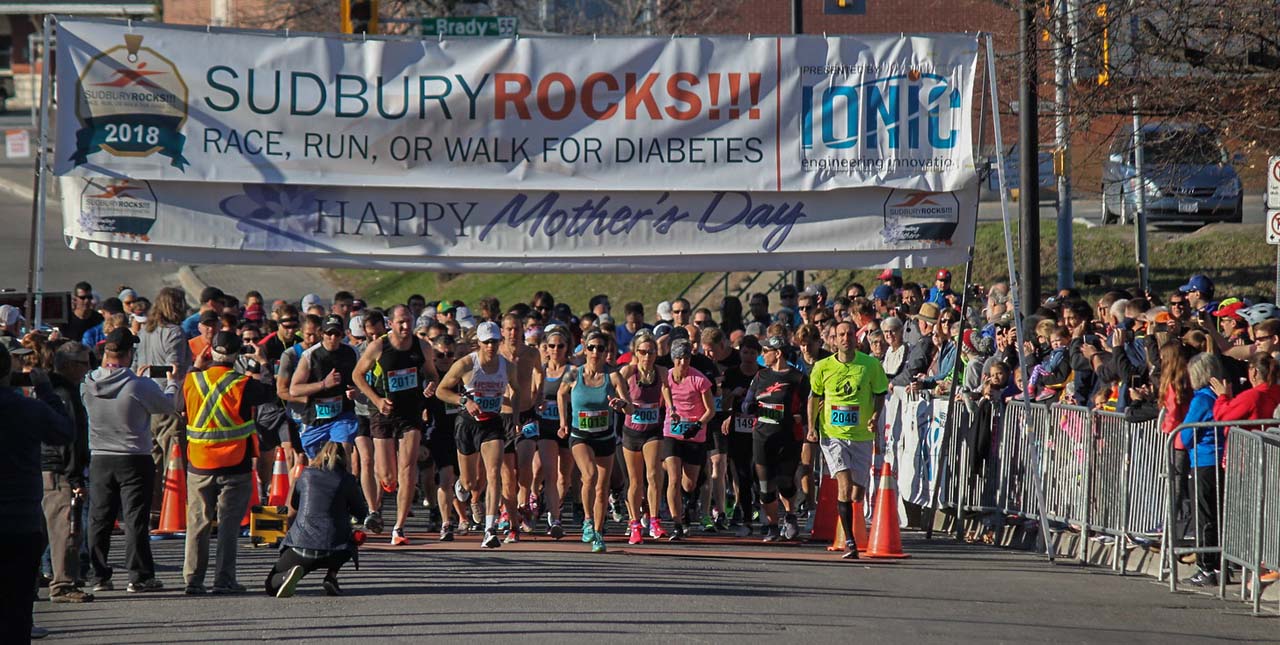 2018 Half, Marathon and Marathon Relay Start
PASCAL: Rocks runners surprise themselves
By Randy Pascal, For The Sudbury Star
Monday, May 14, 2018
It wasn't just the running elite who were thankful for the most outstanding weather conditions enjoyed for the annual Sudbury Rocks Marathon in quite a few years.

The ultra skilled and weekend warriors alike were out in droves, easily numbering several hundred, as the downtown streets were flooded with those who entered their specific event with goals of all shapes and sizes.

At the front of the pack, in a handful of distances, were those who squeeze in these races amongst the year-round training regimen they maintain with their post-secondary teams.
Now 20 and having just completed his second year of kinesiology at Laurentian University, varsity cross-country runner Caleb Beland captured the Continental Insulation 10-km event in a time of 34:03.
This, directly on the heels of competing in both the 800-m and 1,500-m events on Saturday at the Nipissing Invitational in North Bay. "I was surprised; I wasn't expecting it to feel as good as it did," said Beland. "But I put in a really good base coming into this outdoor track season. My fitness is really there right now.
"It shows that Darren (Jermyn) and Dick (Moss) really know what they're doing," added the graduate of Bishop A. Carter in Hanmer. "You've got to believe in the process, and it feels great to be having success."
More of a long distance runner to this point, Beland tinkered with the 1,000-m distance during this past indoor season, suggesting the two avenues could play well off one another.
"I have the fitness, but where the speed comes from is my strength, which I have really been working on," he said. "When it comes down to it, it's good to have that middle distance grind for the last two kilometres of a race. It's something to look forward to going into cross-country season."
His Track North teammate, Brendan Costello, is something of a mirror image for Beland. Also present in the field in North Bay on Saturday, Costello tackled the 400-m and 800-m, and noted a little different effect than his friend. "My legs hurt; they're definitely tired," he said with a laugh.
Not that this would stop him from crossing the line first in the Carmen P Talarico RE/MAX 5-km race, recording a solid time of 17:07. "Today was supposed to be more of a workout effort than a race effort," noted Costello. "My normal five kilometres would be under 16 (minutes), but I got out and made sure I was comfortable today, got a nice tempo in."
After missing two months almost exactly one year ago this time, dealing with IT band syndrome, the Lo-Ellen Park Secondary School graduate is taking a bit of a different tack as he prepares for the summer season. "I'm being a lot more careful this year, really easing my way back into things, building slowly rather than jumping right back in."
Having just aged out from the junior ranks, Costello is looking to compete at nationals this year as a senior athlete. "We'll see how that goes, because I'll be racing against some of the big names, Brandon McBride, Rob Heppenstall and all of them in the 800-metre."
Scott Rienguette will pass, thank you very much, in going toe to toe with Canadian Olympians. Still, the 40-year-old father of four was, quite impressively, right back in the swing of things, completing the 5-km in a time of 19:09, just a week after running his first ever marathon last weekend in Mississauga.
All of this after expanding his athletic horizons, not all that long ago, to include a more dedicated approach to running. "Last October, I ran my first half, and I thought I would give myself six months and try and run a full," said Rienguette. "The actual race went pretty much as planned, but I was surprised at the amount of recovery time. It beat me up for two to three days."
Of course, entering the Mississauga Marathon with a target time of 3:30 or so, and finishing with a Boston Marathon qualifying clocking of sub 3:15, might well cause one to be a little sore. Pretty remarkable, given his soft introduction to his new pastime from fellow parent and runner, Stephanie Venturi.
"I really picked it up about a year and a half ago," recalled Rienguette. "There were a few parents on my son's baseball team that ran. We had to get to the field about an hour before the games and I wasn't coaching, so it was real convenient to just go for a run. With four kids, I've got no time to go the gym, but throwing my running shoes on this way was easy."
Fifty-two-year-old Lively native Keith Clement can also link his recent running success to one of his children. A mainstay at local races for at least the past 15 years or more, Clement was thrilled to complete the Purdue Family half-marathon on Sunday in a time of 1:53.57, his fastest time in about eight or nine years.
"My daughter (runner and nordic ski coach, Marlee Clement) introduced me to hot yoga about three to four months ago," said Clement. "It's a type of yoga that we would do every week. It helps with your core, it helps with your strength."
And while he remains committed to making his way out to the Rocks Marathon, the Firecracker Road Race and the Sudbury Masters Ramsey Tour, he has no inkling to join the likes of Rienguette in doubling his distance. "I have no interest in doing a marathon whatsoever, none," said Clement. "It's not on my bucket list. It just sounds way too hard."
While a marathon might seem hard for most adults, even a 5-km can seem like a challenge when you fall into the 12-and-under division. Thankfully, Pierre Dumont and a couple of fellow teachers offered a solution.
The trio of co-workers at Holy Cross Catholic Elementary School joined roughly 25 students in grades three to six at the Rocks 5-km race on Sunday, but not without guidance and preparation. "Three times a week, we would lead a group of students out for three to four kilometer runs during our lunch break," stated Dumont.
"Luckily, there were three of us (teachers). I would explain the route we were taking, we would vary it daily, and one of us would stay with the faster kids, one with the middle group, and the last one with the walk and run group. But we would all meet up somewhere along the line and try and finish roughly at the same time."
Randy Pascal is That Sudbury Sports Guy. Read him twice per week in The Sudbury Star.
http://www.sudburyrocksmarathon.com/
---

On Mother's Day Racing
by Michelle Brunette
Mother's Day May, 2013

On Mother's Day Racing: Part 1 by Michelle Brunette May, 2013
SudburyROCKS Race Run Walk for Diabetes

As a mother, nothing quite beats a Mother's Day run! This year is especially meaningful as I trained and ran with Lisa Adler; both of us have active 3-year olds, and NON-stop 1-year olds. Leading up to race day we both could have found respectable reasons not to run but, like all mothers must do, we settled for good, if not great, in our training. Our runs became our version of a weekly coffee-date; our kids always welcoming us home for sweaty kisses.

Race morning started with a regular question for young moms "how did the baby sleep?" (4:30am for me, 6:00am for Lisa). As we pass other female runners, volunteers, organizers on the course, we smile, knowing that their day started like ours: kids up, fed, brushed, dressed, dog walked. Check! Making sure the family is "good to go" before any of us moms even try to step into our own shoes.

En route, Lisa and I took advantage of the best perk of the race - almost 2 hours of uninterrupted talk time! Our lovely chaperones, Mike Sheridan and Mike Wilson, kept good pace and company (until our inner rebellious teenagers took over and we blew by them 5km out from the finish line!). We finished the Half with a respectable 1:54 time; not our pre-kids best, but we felt strong throughout and kicked it up in the final KMs.

The meaning of this Mother's Day run was boosted as I brought my medal-clad body straight to the hospice - this time the sweaty kiss was for my own mom who is doing a different kind of marathon. Lisa and I both learned strength and endurance from my mom, lessons that won't be lost on our kids when they lace up for their own 'real' ROCKS race, I am sure not too many years away...

Michelle Brunette
Mother's Day May 13, 2018

On Mother's Day Racing - Part 2 - Five Years Later

I stumbled on the above post that I'd written after a great ROCKS race in 2013. Lots has changed in those five years and I've learned more lessons about why it's important for moms to keep running.

We moved to 'the Valley'. Run dates with my husband Jamie on the Valley trails taught me how important it is for couples to prioritize health, and each other, as a way to set good examples for our kids. Our girls welcome us home with fewer sweaty kisses than they did five years ago because, instead, they are outside riding bikes and skateboards, being the active girls we want them to be.

I finished my PhD. Over the last five years, my research pointed to some scary statistics about the rates that girls and women leave sport, but also the importance of community organizations, like the ROCKS, in encouraging and celebrating female participation. ChipTime recorded 58% of ROCKS finishers as female, with women rocking the 10km (making up 69% of the pack!). It was fantastic to see so many people pushing strollers, really emphasizing the family-friendliness of this event #championher.

My mom died. A few days after I completed the 2013 ROCKS half marathon, my mom, Wendi Belanger, passed away. This year, instead of going straight from run to hospice, I went to the mausoleum and thought about how much my mom would have loved a day like this: sunshine, smiles, and positive energy all around. She would have especially loved seeing the little ladies that my daughters have become, energetic and confident, as they crossed their first 5km finish line at 6 and 8 years old. I am sure I wasn't the only one on the course who was missing, but celebrating, my own mom. I am inspired by the many mothers who finished strong, even when it hurt (Ania Derecka).

On Mother's Day, I am glad to share it with the ROCKS: the runners, the volunteers, and the organizers who make this race unique. May 13th felt like a celebration of the kind of mother, and family, that we strive to be: active, healthy, happy, strong, and community-connected.
SudburyROCKS!!! Marathon 2018 -- A race to remember
by Ryan Marsaw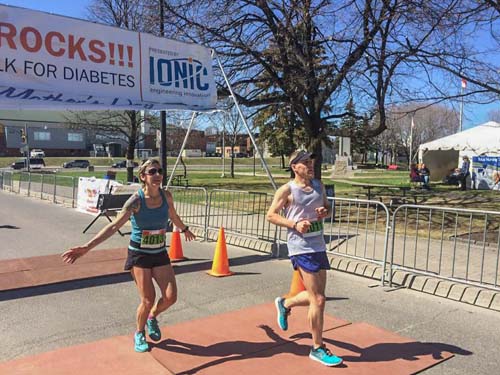 Ryan Marsaw crossing the finish line with Lindsay Moreau-Verlaan
(co-winners of the 2018 CIS SudburyRocks!!! Marathon)
---
I woke up very early on the morning of May 13th feeling cautiously optimistic.
Not because I thought that I could win the marathon, or that I could run a
personal best time. I felt optimistic because there was a good chance that I
could actually just *finish* the race. That's a feeling that was not on my mind
even three weeks earlier, following my last long, long run of training.
Let me back up a bit:
Since my very first run of the new year I'd been nagged by hip, groin and
iliotibial band pain in my right leg. It was nothing new actually, because I've
had similar issues over the last three years at that time of year, usually due
to running on uneven surfaces in the winter months. What was different this
time was that the pain did not subside, even long after the ice and snow had
melted away.
Someone famous once said that fear is a great motivator, and with less than a
month to go before the marathon I was getting scared. Over the seven years that
I've been a long distance runner I've raced while undertrained, overtrained (and
even untrained!), but for the first time in my life I thought that I'd be racing
injured.
Call it laziness, or pride, but I forgoed seeking outside help and chose to
research my leg issues on my own. An online search led me to a web site that
described my symptoms, and following their directions I was able to incorporate
a couple of new stretches into my stretching routine, hoping against hope that
they would help. The last three weeks of training saw me taking more time off
from running than I would have liked. Three or four days off in a row became
the rule rather than the exception, but I figured it was better to err on the
side of caution rather than risk getting hurt any further.
Little by little I could feel the effects of the new stretches taking shape, and
with a little more than a week to go before race day I was optimistic that I
could run 42.2 kilometres.
---
One of the things I probably enjoy the most about racing in Sudbury is seeing
like-minded people on the start line. We all share the same passion for the
sport and it's always nice talking with the regulars who lace up for an event
such as the SudburyROCKS!!! races. In smaller events, there's always the
challenge of finding a competitor with the same speed as one's own. Over the
years I've done my share of racing alone, and for those who've done the same can
surely attest to the mental aspect of running solo. Thankfully I've been quite
blessed in being able to race against people who've given me opportunity to
challenge myself even more. I'm thinking Sara McIlraith in the 5K, Jordan Nurmi
in the half marathon just to name a couple.
However, there's one person whom I can truly call a "race running partner" as of
late, and that's Lindsay Moreau-Verlaan. I met Lindsay less than a year ago at
one of the Finlandia trail runs. The two of us had run the Ottawa marathon two
months earlier and our finishing times were separated by less than a minute. In
many races since then our times have been eerily similar. So when I heard back
in February that Lindsay was going to be running the SudburyROCKS!!! marathon I
was pleased, thinking that I'd have some company at my speed for the vast
majority of the race.
I think most distance athletes have a vision of how a race will unfold. From
experience I can truly say that how things play out in our heads rarely
translate into what actually happens on race day. In fact I didn't see Lindsay
at all in the first half of the race, but then my mind was focused primarily on
not going too fast, and making sure I wasn't doing anything dumb to get injured
again.
At the halfway point I was already feeling tired, and the doubts began to slowly
creep in. I think that if I had been running alone in those last 21-plus
kilometres my race would have turned out a lot differently. Fortunately I could
see a good number of marathoners and relay runners in the distance, so I began
to focus on playing catch-up in order to take my mind off the mental anguish
that comes from running solo in such a humbling distance race. Before I knew it
time began to speed up and the kilometre markers somehow kept taking less time
to appear.. 25 km, 26, 27... At around that point I caught up with Francois, a
Quebecois who was in Sudbury for the race. He was heading to Alberta for work
and stayed in Sudbury solely to run the marathon. It turns out that Francois
had run a marathon just two weeks earlier in Quebec, but his 3-hour 30-minute
goal time for SudburyROCKS!!! meant that I'd have to pass him eventually, which
I did, but so much sooner than I would have liked. (I'd see Francois cross the
finish line in 3:29:59 -- right on his goal time for third overall.)
It wasn't until I hit the turn onto Falconbridge on the second loop of the
course that I could see (faintly) the lead bicycle, and another little while
before I could see who the leader actually was. Well, it was more of a
confirmation, really. It was Lindsay Moreau-Verlaan, and I was chasing her
down. I caught up with her at roughly the 37-kilometre point and I don't think
I've ever felt a weight that heavy lifted from my shoulders in any race before.
The next 25 minutes felt like a blur. Everything I imagined happening in this
marathon was starting to materialize. There was no "hitting the wall," my legs
had new life and I finally got my chance to run neck-and-neck with Lindsay, if
only for the last 5 kilometres of the race.
The two of us crossed the finish line 1 second apart.
---
I'd like to express my sincere thanks to Brent, Vince, Andrew, Glen and all the
other volunteers who made the 2018 SudburyROCKS!!! Race, Run or Walk for
Diabetes such a memorable day.
I cannot wait for the registration process for the 2019 SudburyROCKS!!! events
to open. Next year's race will be my 11th straight.
Oh, and my leg? It feels better now than it has since, well, a very long time.
Knock on wood...
Ryan


Points Scoring System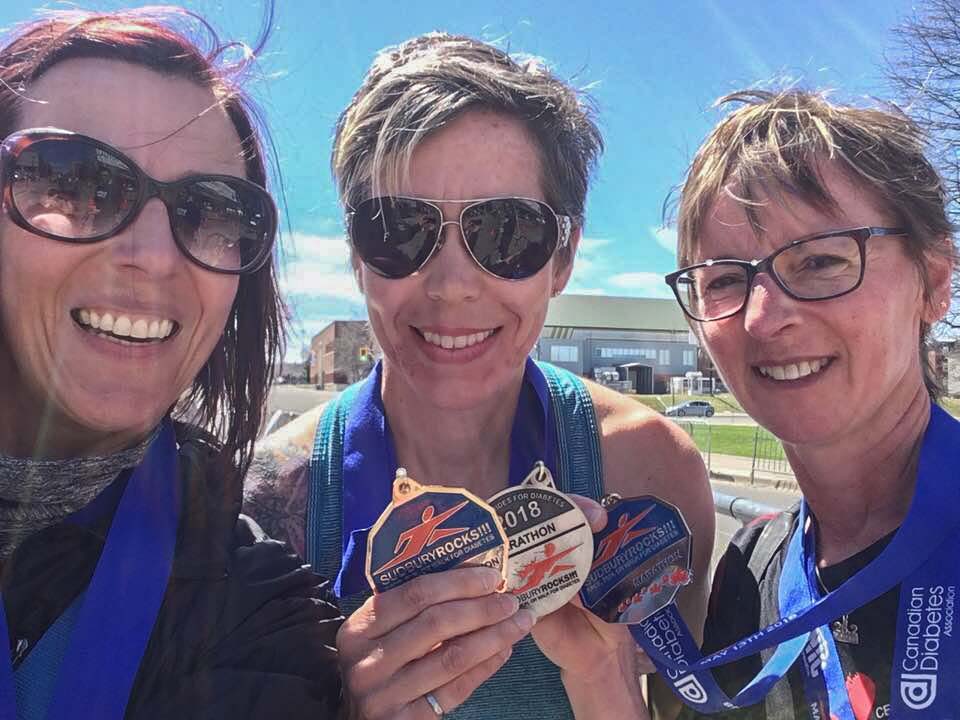 SudburyRocks!! Marathon Top 3
Upcoming Local Events
May 27, 2018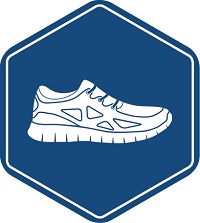 | | |
| --- | --- |
| | |
---
Store News

Good afternoon Sudbury Runner's and Walker's,

Sudbury Rocks race has come and gone it was a very exciting weekend and we were blessed with some of the best weather we've had in present memory, with lots of stories that came out of the weekend. It was very nice to see some familiar faces. Next up on the ontario race scene is the Ottawa race weekend May 26th and 27th tons of people will be gathered to take in one of Canada's primary races.

See you all at Run Club tonight 6pm

Cheers,

your Sudbury Staff,

Eric, Caleb, Brendan, Ania, Sam


Training Program News
The next round of clinics are coming up starting with the
10km clinic starting Tuesday April 24th at 6pm
Women's only clinic set to start Saturday April 28th 2018 at 10:30am
Followed by the Learn to Run and 5km on Monday April 30th at 6pm
The Half marathon clinic is starting its 18 week program Thursday April 26th Followed by the Marathon Clinic Friday April 27th for a fall Half and Marathon respectively.

We have FREE run club Wednesday nights at 6pm and Sunday mornings at 8:30am.
| | |
| --- | --- |
| | Track North News - by Dick Moss |
For information call me.
Vincent Perdue
341 Fourth Ave, Sudbury On. P3B-3R9
705-560-0424
vt perdue@cyberbeach.net
Proud sponsor of the Sudbury Rocks!!! Race, Run or Walk for Diabetes
HOME | ABOUT US | CONTACT | ARCHIVES | CLUBS | EVENTS | PHOTOS | RACE RESULTS | LINKS | DISCUSSION

All photos images and content copyright Sudbury Rocks!!