| | | |
| --- | --- | --- |
| | | |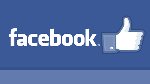 Hello Everyone, April 12, 2018
In this Issue:
SudburyRocks Coming Soon
Rocks Winter Outdoor Action
Upcoming Events: April 22 Unbreakable Spring Open and May 13 SudburyRocks!!!
Running Room Run Club Update:
Track North News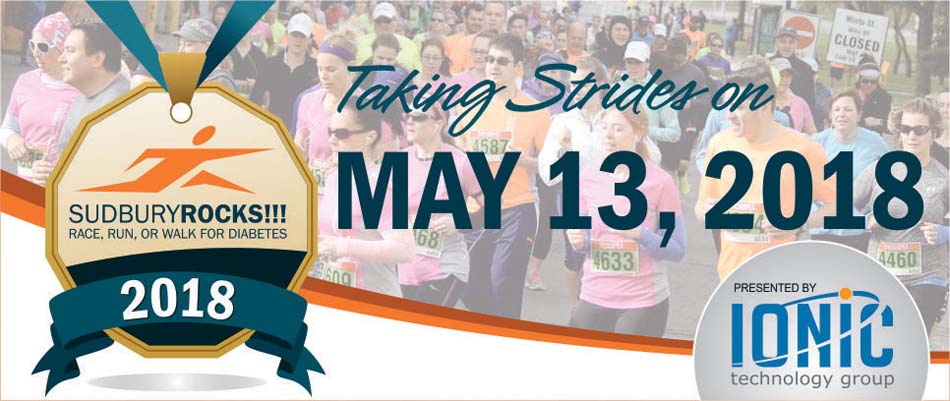 SudburyRocks Coming Soon
---
Rocks!!! at Holy Cross Elementary School
Pierre Dumont (teacher), David McKillop, Claire Heaphy, Vince Perdue and Laura Stillup (teacher)
---
Diabetes Canada and Sudbury Rocks!!! have been busy delivering presentations to raise awareness of diabetes.

On April 3rd, we visited Holy Cross Elementary school and connected with over 250 students to get excited for the Sudbury Rocks Marathon!

We are proud to announce that Holy Cross Elementary School will be dedicating their run to Claire who is currently living with Diabetes.The students and faculty have put together a team for race day, and are excited to Race, Run, or Walk! Their team numbers currently exceed 50 according to teacher and team organizer Pierre Dumont.

We would like to thank Holy Cross Elementary School for giving us the opportunity to raise awareness and unite our community for a great cause.
We look forward to seeing you on race day!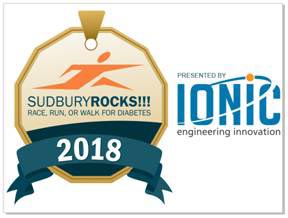 ---
Check our our newly designed 2018 Tees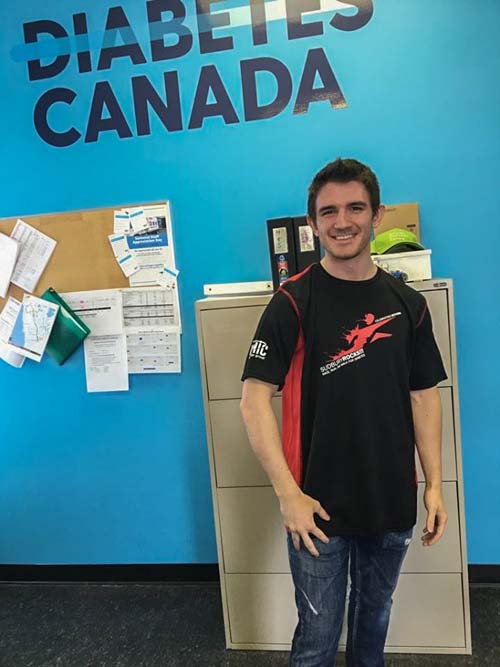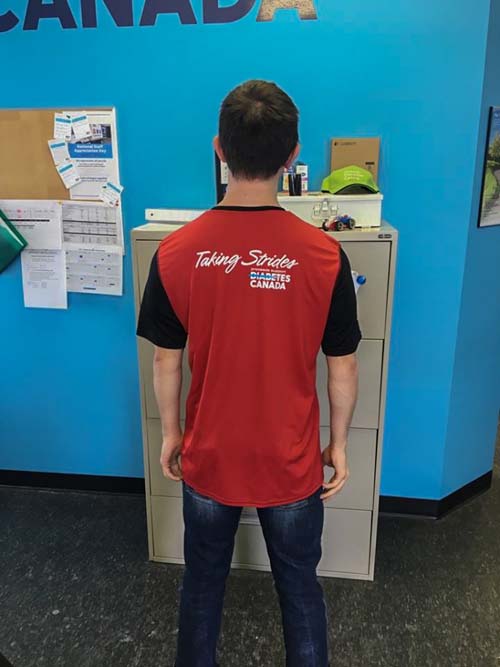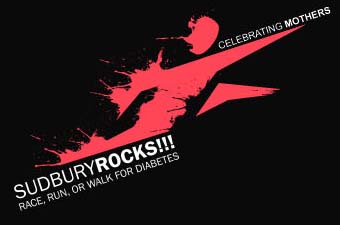 Our Running Man is on fire
---
---
SudburyRocks!!! Media Launch at Churchill School
Wednesday April 11, 2018
---
The Sudbury Rocks!!! Race, Run, or Walk for Diabetes invite the media to its annual kick-off news conference, Wednesday, April 11, 10 AM at Churchill Public School, 1722 Fielding Street Sudbury, ON.

Children from the Churchill Public School Kid's Run Club took part in the media conference led by Rocks!! member and teacher, Brenda Parks. All those kids will be entered in the 1 km children's run at this year's Sudbury Rocks!!! Race, Run, or Walk For Diabetes, Sunday, May 13, 2018.

It's a joy to see that Sudbury Rocks!!! is such an important event to the children of Churchill Public School. We applaud their spirit.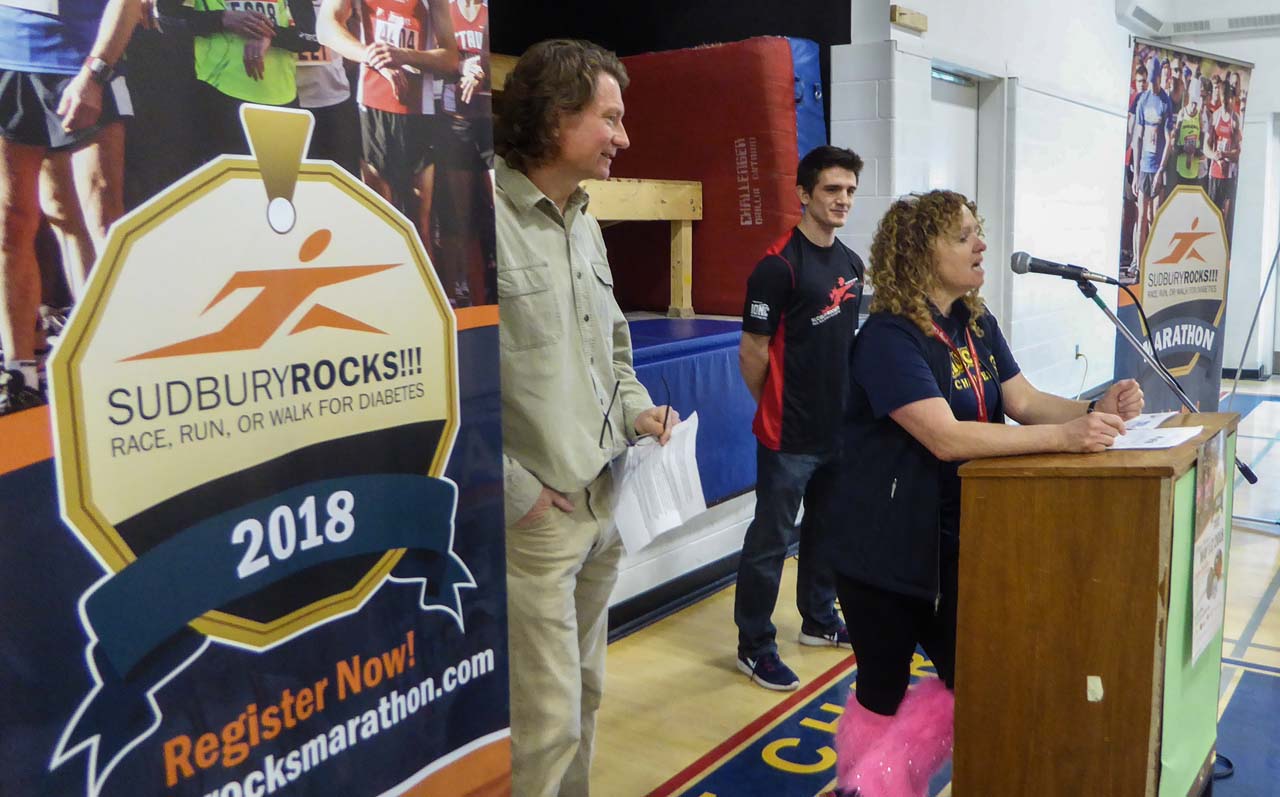 Brent Walker, Brenda Parks and David McKillop
---
WE NEED YOUR HELP!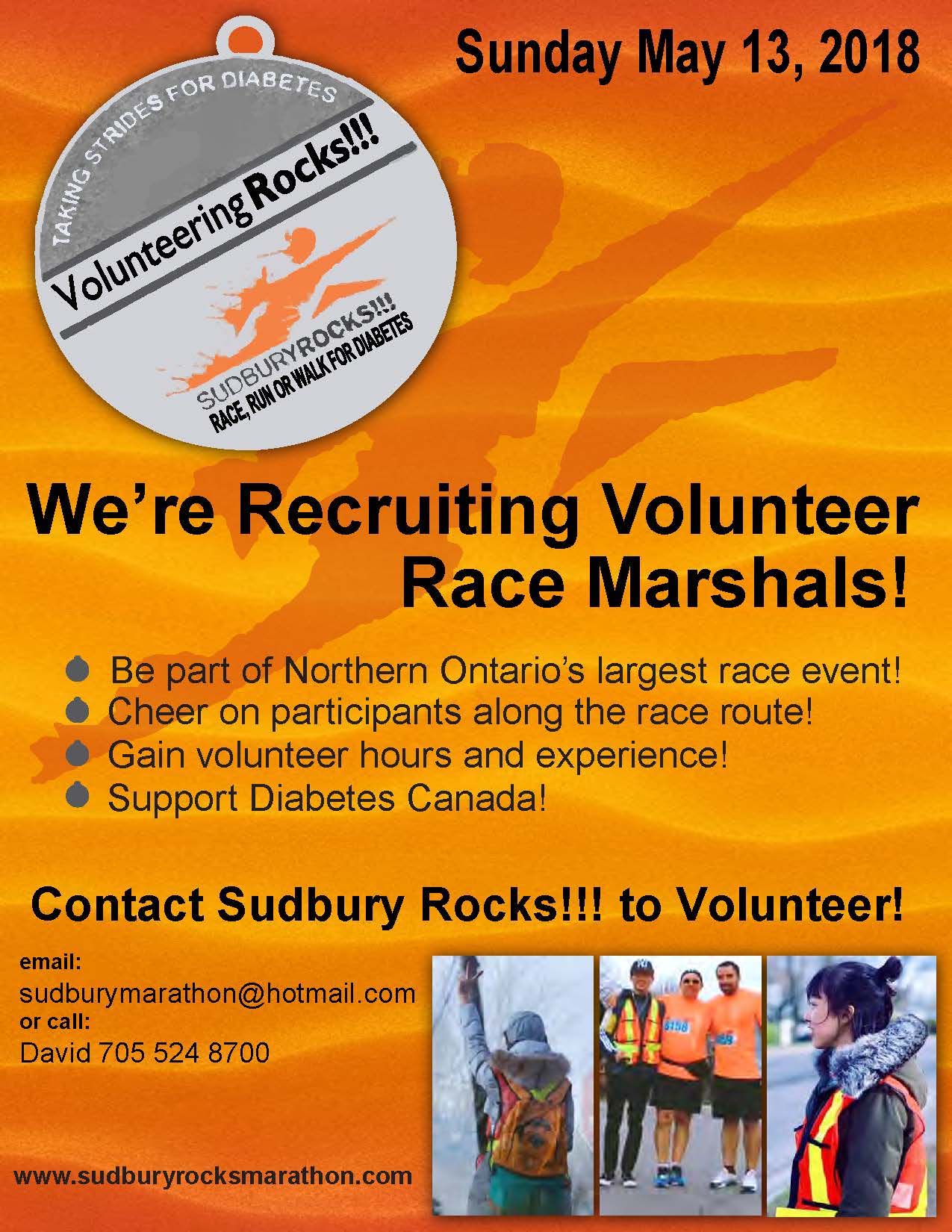 Rocks!! Winter Outdoor Action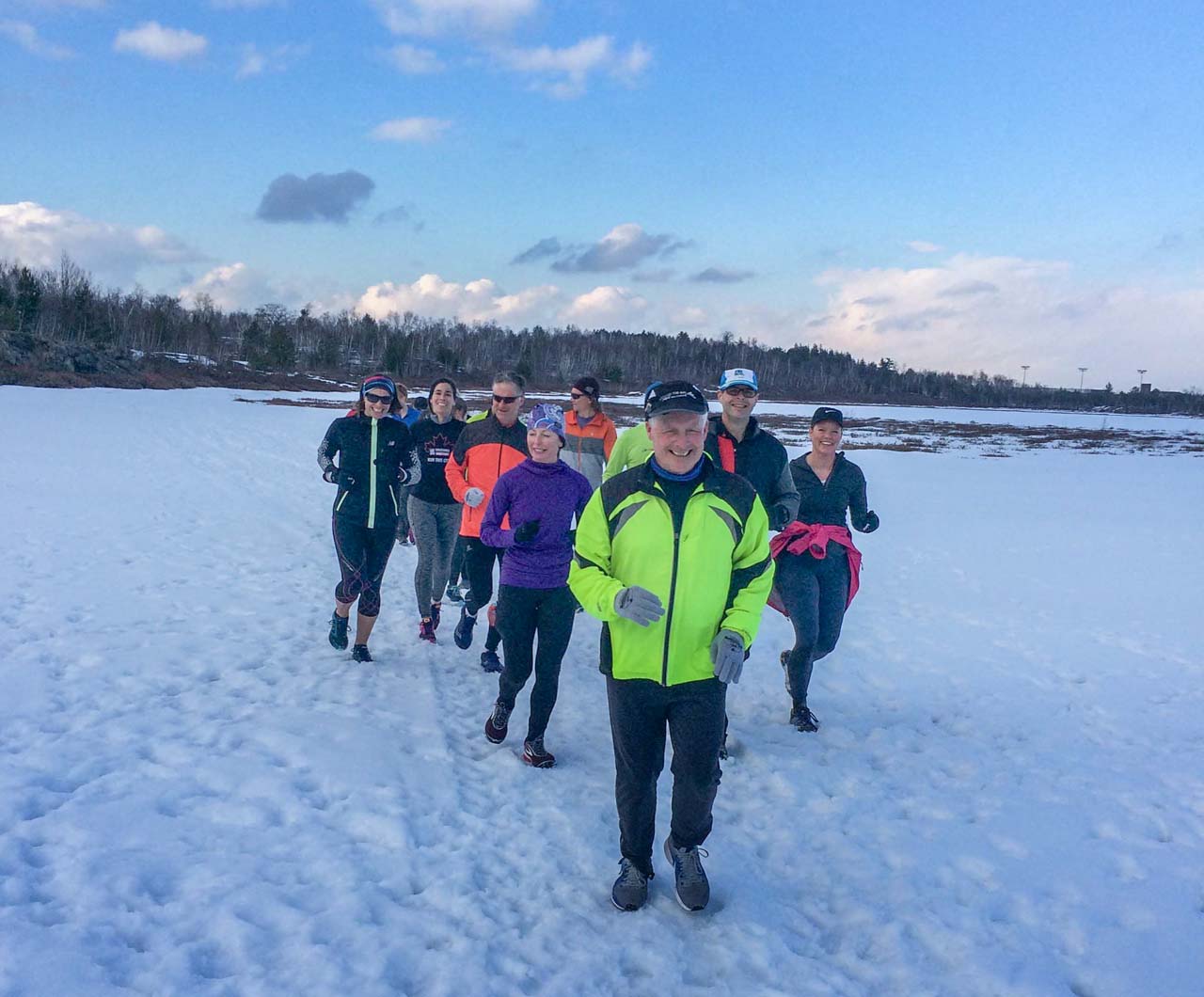 Upcoming Local Events
April 22, 2018
1km Kids Run and 5km Walk/Run
Rotary Park Trails
| | |
| --- | --- |
| | |
---
Store News

Good morning Run Clubbers,
With the snow continuing to melt sidewalks and running conditions are getting better and better for the next week an extra layer is still needed but our spring apparel continues to roll in daily. As well the Terry Fox Marathon of hope is coming up this Sunday at 8:30am at the running room this is the date that Terry had to stop running but we continue to run in his memory. Join me in running Kms to find a cure for cancer and keep Terry's cause alive.
The Unbreakable 5km is fast approaching as well set to run off Sunday April 22nd at 10am on the Rotary park trails, you can sign up online at the runningroom website or at kit pick-up April 21st the Sudbury Running Room, come out and break the stigma surrounding suicide and youth mental health.
The Sudbury Rocks race weekend is also fast approaching May 13th, registration can be done at the runningroom website or you can also drop off registration at the Sudbury Running Room.
See everyone Wednesday for run club 6pm
Happy Trails,
Eric, Erich, Cassandra, Ania, Caleb, Sam


Training Program News
The next round of clinics are coming up starting with the
10km clinic starting Tuesday April 24th at 6pm
Women's only clinic set to start Saturday April 28th 2018 at 10:30am
Followed by the Learn to Run and 5km on Monday April 30th at 6pm
The Half marathon clinic is starting its 18 week program Thursday April 26th Followed by the Marathon Clinic Friday April 27th for a fall Half and Marathon respectively.

We have FREE run club Wednesday nights at 6pm and Sunday mornings at 8:30am.
| | |
| --- | --- |
| | Track North News - by Dick Moss |
For information call me.
Vincent Perdue
341 Fourth Ave, Sudbury On. P3B-3R9
705-560-0424
vt perdue@cyberbeach.net
Proud sponsor of the Sudbury Rocks!!! Race, Run or Walk for Diabetes
HOME | ABOUT US | CONTACT | ARCHIVES | CLUBS | EVENTS | PHOTOS | RACE RESULTS | LINKS | DISCUSSION

All photos images and content copyright Sudbury Rocks!!