| | | |
| --- | --- | --- |
| | | |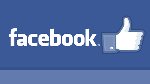 Hello Everyone, January 11, 2018
In this Issue:
Rocks Wednesday Pm Run
NEW for 2018- MOVE – The Kivi Park Fitness Series
Night Lights Race Series, 2018 hosted by Walden Cross Country Fitness Club
Cochrane runners go where penguins fear to tread
What Everyone Gets Wrong About Endurance Training
Upcoming Events: Night Light Race Series, Cross Out Cancer Ski Loppet, Sofie Loppet and Hypo Half
Running Room Run Club Update: SPECIAL CHALLENGE
Track North News Sharon Anderson Open track meet at the U. of Toronto

Rocks!! Wednesday Run Club
Rocks!! at shelter on Laurentian Lake trails
MOVE – The Kivi Park Fitness Series

Night Lights Race Series, 2018
Hosted by Walden Cross Country Fitness Club
---
Tuesday Nights this winter, test your speed at our Night Lights Race Series. Open to everyone - fast or slow, young or old - ski one event, ski all four, just ski before you sleep!
January 16 - Skate Technique
January 30 - Skate Sprints
February 13 - Classic (With Headlamps)
March 6 - Skiathlon
Registration: takes place in the chalet from 6:15 - 6:30. Races start at 7:00 PM.
Entry Fee: $10/race. Half price for those 12 and under.
Prizes awarded following each race, and for the overall series winners.
Contact us at program@waldenxc.ca for more information.
Cochrane runners go where penguins fear to tread
(with our Western Rock!!, Martin Parnell)
Chris Nelson, For The Calgary HeraldCHRIS NELSON, FOR THE CALGARY HERALD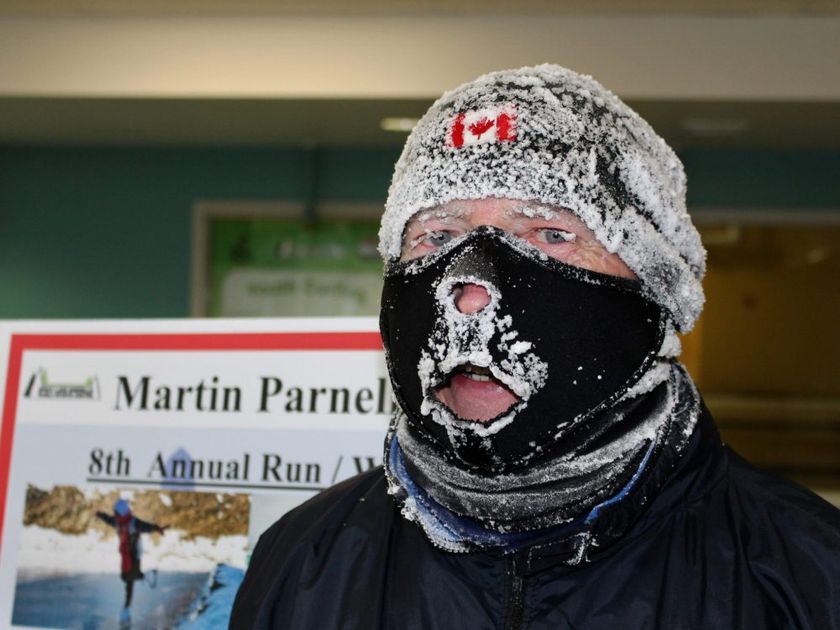 Cochrane's Marathon Man Martin Parnell tries to warm up after completing 42 bone-chilling kilometres as part of a fundraiser to help build an ice skating rink for girls in Afghanistan.
---
With wind-chill temperatures nearing the -50 C mark, what better way to spend New Year's Eve than running a marathon?
Despite Sunday's frigid conditions, five determined runners did just that, completing 42 kilometres as part of the eighth-annual fundraising run/walk event at the Spray Lake Sawmills Family Sports Centre in Cochrane. One brave runner even tacked on an extra eight kilometres to hit the magic 50 mark.
The event is organized each year by the town's so-called Marathon Man, Martin Parnell, with this year's goal to raise $5,000 for the Free To Run charity, a global organization that is aiming to build an ice-skating rink for girls in Bamyan, Afghanistan. The funds would also allow girls from other parts of that country to participate in a skating week in March.
Though the fundraising goal fell short — a total of about $3,000 has been collected — Parnell was astounded that so many people turned out to participate in the series of running and walking events, ranging from the full marathon distance to a two-kilometre fun run for kids.
In all, 65 runners and walkers took part, and while some took advantage of the sports centre's offer to use the indoor track, almost half braved the elements outside.

"When I headed out in the morning it was minus-37 C and minus-48 C with the wind chill. I have never run in those temperatures before. It must have been the coldest marathon on the planet," said Parnell, who once ran 250 marathons in a single year for charity.
"People were asking what was going to happen, were we going to cancel, and luckily the sports centre allowed people to use the indoor track."
"But 30 of those who turned up decided to go outside — men and women, boys and girls, all totally bundled up. We just did our thing. After I finished the marathon I was absolutely frigid — everything was frozen, my eyelashes, my eyebrows, anything that was sticking out," added Parnell.
Included in those who braved the conditions were a group of youngsters who ran outside for almost 30 minutes.
"The little kids came out at the end and they did the two-kilometres cookie run and then got their medals. Good for them. They were out for 30 minutes in that weather — they were real troopers.
"In all, it was an incredible day. The spirit was amazing, as everyone stayed positive. I read that the penguins at the Calgary Zoo had been brought inside (on the weekend) — it was too cold for the penguins but not for the crazies out in Cochrane who did this run," added Parnell.
He still hopes to reach the $5,000 mark with two more weeks of fundraising to go. Anyone wishing to help can visit Parnell's website at www.martinparnell.com.
What Everyone Gets Wrong About Endurance Training
After more than 40 years as an athlete and coach, it pains me to see people latch onto fitness fads, and I want to clear a few things up
Scott Johnston for Outside Online
---
Over the past 15 years, there has been an explosion in fitness fads promoting all sorts of dubious concepts. Perhaps the worst of all is the idea that shorter, high-intensity interval training (HIIT) can substitute for traditional long-duration aerobic base work in endurance athletes who are looking to maximize their performance.
To be clear, though many of this idea's proponents have emerged from CrossFit, I'm not singling out that community. CrossFit can be an effective and transformational approach to working out for some athletes. My beef is with a few of its misguided adherents, some of whom claim that their HIIT programs offer new breakthroughs in training that allow athletes of all stripes to achieve the same results with less training time. Others even go so far as to say that putting in the long hours of endurance work is bad for you. To make matters even worse, much of the popular press—Outside occasionally included—seems to promote these programs.
After more than 40 years as an endurance athlete and coach, it pains me to see people latch onto these fads. I want to clear a few things up.
The first thing to get straight is that high-intensity-focused fitness programs such as CrossFit and P90X bring nothing new to the theory or methodology of training for endurance sports. Coaches have long known about the benefits of HIIT. But the proponents of these shortcuts frequently make claims that simply can't be backed up. Though research is often cited, it's important to remember that these studies shouldn't be taken out of context or extrapolated to infer performance gains.
Often, the HIIT fitness studies that get promoted are short term, use untrained or moderately trained subjects, and often use VO2max for the measure of improvement in the subjects. Several fundamental flaws exist here. First, VO2max is known as a first-wave response to exercise, meaning the adaptations responsible for its initial improvement occur very quickly when one begins an exercise program. Poorly trained individuals will naturally see a big gain in VO2max in short-term studies, although the improvements taper off dramatically after a few months of regular endurance exercise. If a steady diet of HIIT is consumed for too long, an athlete can even get less aerobically fit and see a decline in VO2max.
More important, performance in endurance sports is not well predicted by VO2max. I have coached world-class cross-country skiers with rather mundane VO2max numbers who have stood on World Cup and world championship podiums. I've also coached cross-country skiers with extraordinarily high VO2max numbers who, though racing at the Olympic and World Cup level, are not especially competitive. Bear in mind that cross-country skiing is the sport with the highest demands on the aerobic system. Endurance correlates much better with maximal sustained work rate. Sports scientists have several names for this: lactate threshold, anaerobic threshold, critical power/speed. The takeaway: You don't necessarily need to improve your VO2max to improve your endurance performance. Finally, these studies present the average improvement for the study group. Some subjects may have have shown a decrease in VO2max, but if the average shows an improvement, the study is held up as proof of the efficacy of the training protocols being studied.
The real world of endurance training is much more complex. It is messier than a limited lab study, but with enough data points, it can lead in the right direction. Through a trial-and-error process spanning many decades and literally millions of test subjects (that is, athletes), coaches and competitors have tried myriad training methodologies, rejecting the failures and modifying and refining the successes until we have a very good idea of how to get better.
Now is a good time to reiterate that I'm referring to athletes looking to improve their endurance—someone training for, say, a marathon, gravel grinder, or ski-mo race, not someone simply trying to get some exercise for the health benefits.
If HIIT were the only thing required to become a successful endurance athlete, you could be sure all the pros would be on board. After all, these athletes are looking for every advantage they can get, and their paychecks and careers hinge on their performance every time they step up to the starting line. But instead of doubling down on HIIT, the elite ranks of runners, cyclists, cross-country skiers, rowers, and swimmers do just the opposite. In 2010, a meta-analysis by Norwegian researchers examined the actual distribution of training intensity used by elite athletes across the full spectrum of endurance sports. The conclusion: The best in the world complete about 80 percent of their training volume at low intensity, 7 to 8 percent at moderate intensity, and about 12 to 13 percent at high intensity.
The 80/20 approach, as it's called, can seem counterintuitive. Most people think they need to train hard all the time if they want to get faster. In reality, however, training slower will make you faster. The reasons come down to physiology. The sustainable duration of high-intensity work mainly depends on the aerobic capacity of your slow-twitch (ST) muscles. The more aerobically adapted your ST fibers are, the greater the intensity you can maintain for a longer duration.
That's because the fast-twitch (FT) muscles that provide the power and speed of high-intensity work produce byproducts, some of which, when accumulated, will slow and eventually stop those very same FT fibers. You know this as fatigue and sense it as slowing down. But the ST fibers take up and utilize some of those byproducts as fuel, lessening their accumulation and hence the onset of fatigue. The greater the capacity of the ST fibers to remove these byproducts, the higher the intensity you can sustain for longer durations. Sprinkle in some higher-intensity sessions (key word: some) and you can lower the rate of production of these fatigue-associated metabolites from the FT fibers.
The hitch is that training the aerobic qualities of these ST fibers is best accomplished by a high volume of long-duration, low- to moderate-intensity exercise. For many, the intensity should be so low that it doesn't feel like a workout at all.
Successful training for endurance sports is highly nuanced. Athletes do require some HIIT in their programs, but they need a tiny fraction of what is being proposed by many in the fitness industry. The endurance athlete will use HIIT as a supplement to—not a replacement for—the aerobic base work that makes up the foundation of their fitness.
It may not be very sexy training, but it is what works. It has been proven on millions of starting lines, and it forms the foundation of every world-class endurance athlete's training program. Professional endurance athletes don't follow fads. They train by well-understood principles developed over more than 100 years.
Folks should stop looking for a shortcut to fitness.
Scott Johnston is a former NCAA Division 1 swimmer and World Cup cross-country ski racer. In 1981, he made the first alpine-style ascent of Ama Dablam. He has coached World Cup cross-country skiers, elite ultrarunners, U.S. Navy SEALs, and record-breaking alpinist Steve House. Johnston currently teaches and coaches at UphillAthlete.com.
Upcoming Local Events
January 16, 2018
Night Lights Race Series, 2018
Hosted by Walden Cross Country Fitness Club
---
Tuesday Nights this winter, test your speed at our Night Lights Race Series. Open to everyone - fast or slow, young or old - ski one event, ski all four, just ski before you sleep!
Event #1 January 16 - Skate Technique
Registration: takes place in the chalet from 6:15 - 6:30. Races start at 7:00 PM.
Entry Fee: $10/race. Half price for those 12 and under.
Prizes awarded following each race, and for the overall series winners.
Contact us at program@waldenxc.ca for more information.
February 4, 2018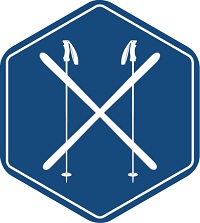 February 11, 2018

The events are on Sunday. Para nordic 1.5km - stadium and shed. 5km - gully, shed, wall, extension, 1 lap. 16km - gully, shed, wall, sophies, extension, two laps, 24km - 3laps. All races start on the field and all races conclude with one lap of the stadium.
Tentative start times on Sunday are 10:00 for the para nordic and 10:30 for the loppet.
SUDBURY
February 18th, 2018
Half Marathon, 10km and 5km Races
RACE LOCATION
Sudbury Running Room - View Map
Cedar Pointe Plaza
117-1984 Regent St
Sudbury, ON P3E 5S1
RACE TIME
9:00 a.m.
Event Information and Registration
| | |
| --- | --- |
| | |
---
Store News

Good afternoon fellow Runner's and Walker's

SPECIAL R.R. CHALLENGE

If you don't already know you will now Running Room has introduced another run club day Friday's at 6pm to add to Wednesdays and Sunday's. The Run Club Challenge starting on January 10th spanning to the 31st, we are challenging you to come out to Run Clubs to earn savings. Here is the breakdown come to 5 run clubs throughout the month earn 15% off come to 8 earn a 20% off coupon and if you come to all 10 run clubs earn a 30% off coupon. This Wednesday you will get a card that needs to be intialed every Run Club by a staff member.
See you all Wednesday at 6pm.

Eric, Ania, Cassandra, Brendan, Sam, Erich, Caleb

Training Program NewsThere is supposed to be a Learn to Run and 5km clinics starting Monday January 8th at 6pm but I am going to push it back a week to the following Monday January 15th to hopefully generate more interest, I am sorry for the inconvenience this may cause.

We have FREE run club Wednesday nights at 6pm and Sunday mornings at 8:30am.
| | |
| --- | --- |
| | Track North News - by Dick Moss |
Sharon Anderson Open track meet at the U. of Toronto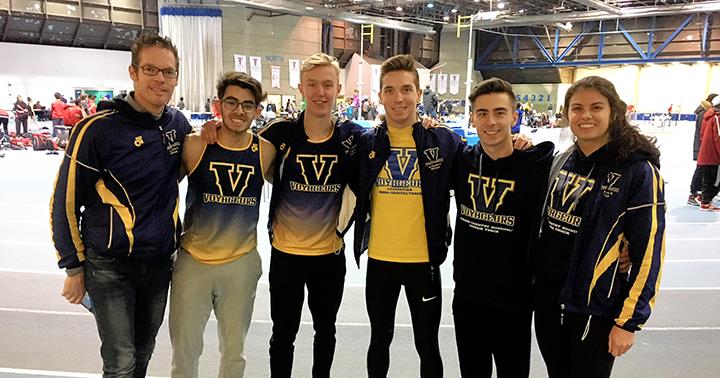 ---
The Laurentian indoor track team competed with a partial squad at the Sharon Anderson Open track meet at the U. of Toronto indoor facility this Saturday. They returned with one OUA qualification and two medal finishes.
Rookie Liam Pedersen (Kingston) qualified for the OUA championships by placing 3rd in the 600m with a time of 1:23.12. Also finishing third was Natasha Mayer (Sudbury) who ran a 300m time of 42.78m, just .08 from the OUA standard. Eric Roque's (Sudbury) 60m time of 7.46 was only .06 from the standard. Megan Crocker's (Toronto) 1500m time of 4:50.11 was only .11 from an OUA qualification.
WOMEN
60m
30. Natasha Mayer, 8.37 (PB was 8.36 last year - last chance
300m
3. Natasha Mayer, 42.78
600m
8. Nicole Rich, 1:48.25
1000m
4. Nicole Rich, 3:11.01
1500m
5. Megan Crocker, 4:50.11
MEN
60m
27. Eric Roque, 7.46
300m
46. Ali El-Sahli, 41.45 (PB)
600m
3. Liam Pedersen, 1:23.12 (Qualifies for OUAs)
1500m
6. Caleb Beland, 4:16.00
9. Liam Passi, 4:17.67
Michael Petta - DNF
3000m
4. Paul Sagriff, 9:08.36
Hey Vees & Supporters,
Since the recent Sharon Anderson meet was run on a 200m flat track (considered a slow track), our times for races longer than 60m have been converted and are now faster for rankings and qualification purposes.
(A separate email is being sent to explain the conversion process).
As a result, Natasha Mayer and Megan Crocker are now qualified for the OUA's (along with Liam Pedersen). Natasha's 300m time converted to a 42.19 for ranking and qualification purposes. Megan's 1500m time was converted to a 4:47.24.
You can see the rankings at: https://www.trackie.com/USports/TNF/Rankings/
Congrats to Natasha and Megan!
Dick
"We consider this race a "rust-remover," said Associate Head Coach, Darren Jermyn. "It always takes a meet or two to get back into racing rhythm. This meet is valuable because it starts that process early in the season. Having Liam Pedersen qualify for OUAs was a bonus. And Natasha Mayer, Megan Crocker and Eric Roque were just hundreds of a second away. So, all-in-all, a very good start."
The Voyageur track squad's next meet is the Ottawa Winter National on January 20th.
Dick Moss, Head Coach
Laurentian XC/Track Team
c/o Coach Moss <pedigest@cyberbeach.net>
Web: http://laurentianxctrack.com
Facebook: https://www.facebook.com/groups/laurentianxctrack/
For information call me.
Vincent Perdue
341 Fourth Ave, Sudbury On. P3B-3R9
705-560-0424
vt perdue@cyberbeach.net
Proud sponsor of the Sudbury Rocks!!! Race, Run or Walk for Diabetes
HOME | ABOUT US | CONTACT | ARCHIVES | CLUBS | EVENTS | PHOTOS | RACE RESULTS | LINKS | DISCUSSION

All photos images and content copyright Sudbury Rocks!!