| | | |
| --- | --- | --- |
| | | |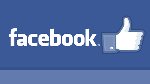 Hello Everyone, January 31, 2019
In this Issue:
Cross Out Cancer: MOVE Fitness Series Ski Loppet
Race Director Needed for The Secret Marathon 3k
A win in the Muskoka Loppet
Impromptu Motivation
Rocks!! in Winter
Voyageurs Indoor Track Records and Top Performances Lists
Upcoming Events Feb 3 Cross out Cancer Ski Loppet, Feb 5 Walden Night Light Series, Feb 10 Sofie's Loppet, Feb 17 Hypo Half
Running Room Run Club Update:
Track North News
February 3, 2019
THIS SUNDAY!!!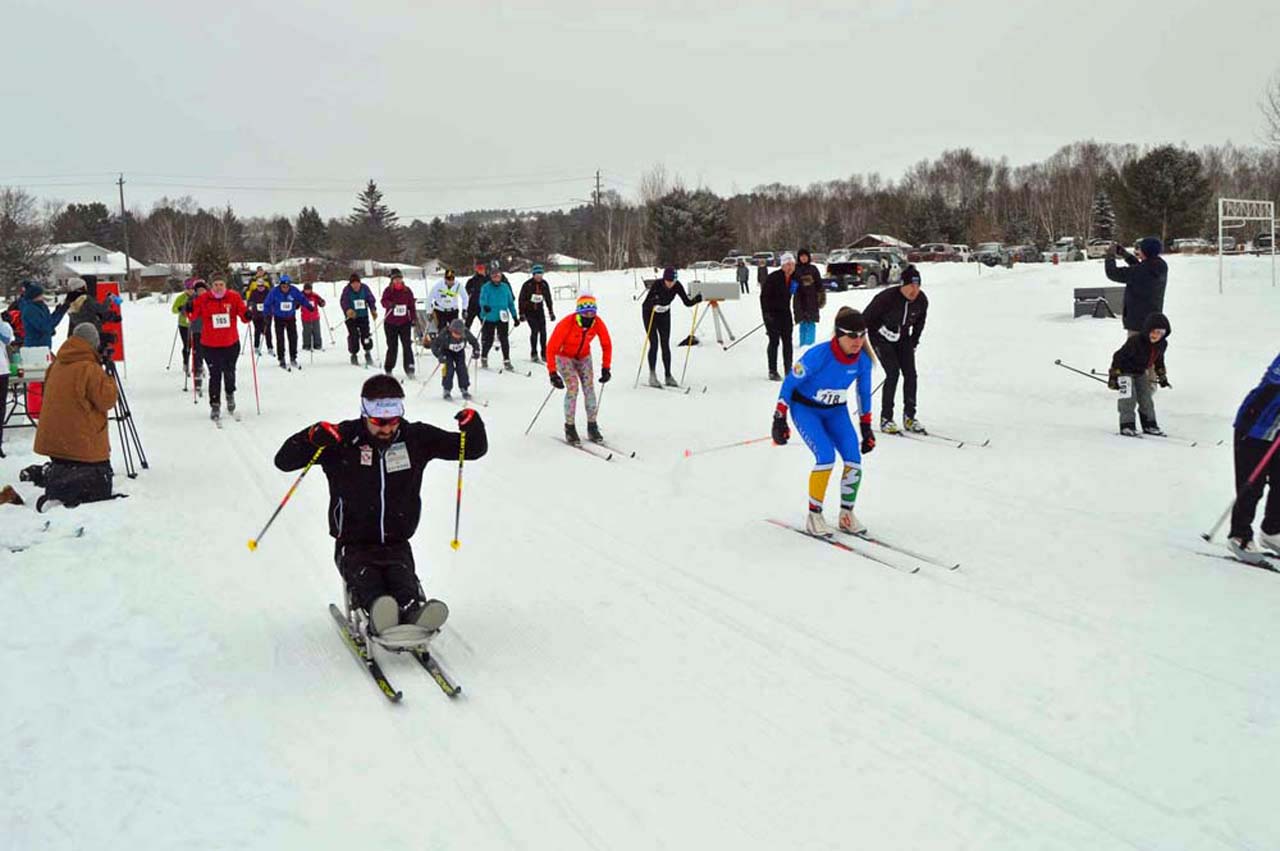 2017 ski start at Kivi Park
Cross Out Cancer
Ski Loppet
Cross Out Cancer: MOVE Fitness Series Ski Loppet
Sunday, February 3rd 2019
Registration @ 10:00am
Races Start @ 11:00am
This is the second of five MOVE - The Kivi Park Fitness Series events! Strap on your cross-country skis and hit the course for a fun day on Kivi Park's beautiful groomed trails. Compete on your own or part of a team and raise funds for the Northern Cancer Foundation!

Do you cross country ski, like the outdoors and want to help the NCF?
Come be a part of the 'Cross-Out Cancer" Ski Loppet. It will be a great day of skiing the groomed the trails, while enjoying the beautiful scenery.
It might be cold now... but the weekend is shaping up nicely! If you don't have skis not a problem. Contact Adventure365 at Kivi Park. They have you covered!

Register Today!
1km (Kids) Free
5km and 15km - $35 Adults and $5 Kids
Race Director Needed for The Secret Marathon 3k
Can You Help?
from Martin Parnell,
Plans are well under way for The Secret Marathon 3k to be held on March 6th 2019.
This year we have grown from 10 Running Room locations to 18.
Unfortunately due to Grade 9 workload Autumn has had to remove herself from being Race Director for Sudbury.
So I have a request, would someone in the Rocks pick up the baton from Autumn?
FYI, this is the new Race Director package for the event: Link to Website: https://thesecretmarathon.com/race-director/. Password: Equality2019
Thanks for your consideration.
All the best,
Martin
Impromptu Motivation

Motivation #1
100 Year Old Breaks World Record
Ida Keeling sets the 100m World Record for the 100+ age group in 1:17.33 at Penn Relays. http://bit.ly/1W4ANDO
---
Motivation #2 by Darren Kleven
Sometimes the most pleasant things just happen...
Wonderful reminder yesterday riding the bus from downtown of how much I enjoy and respond to old people...probably some more than others.
Impromptu conversation all the way to the south end library with an 80 year old Finn? (based on accent) woman. It started at the bus terminal when she asked me how much I paid for my snowshoes (I was carrying Anne's and had mine strapped to my pack from walking into town yesterday morning). It continued as we sat facing each other across the back aisle. What an incredible old soul...intrepid, inspiring, full of life. I loved her instantly. She had two walking poles because, as she offered, she had to stop running a little while ago because of knee problems and she had to stop cross country skiing recently because of shoulder problems. She was now reminiscing and re-thinking about taking up snowshoeing again. We talked about getting outside and the value of exercise and the vigour that fresh cold air brings...BTW she still loves shoveling and she, like myself, highly recommend it over so called "labour saving" pollution spewing tools such as snowblowers.
In the end I helped her off the bus, though she didn't really need my help. She thanked me for the assistance and the conversation and I rode away missing her...24 hours later I still do and it makes me consider that maybe I should be doing something about it...
Not exactly sure what though...
She is the template of how I want to live and be until the very end of my days...perhaps she was a gray haired angel (for lack of a better more accessible description)?
Rocks!! In Winter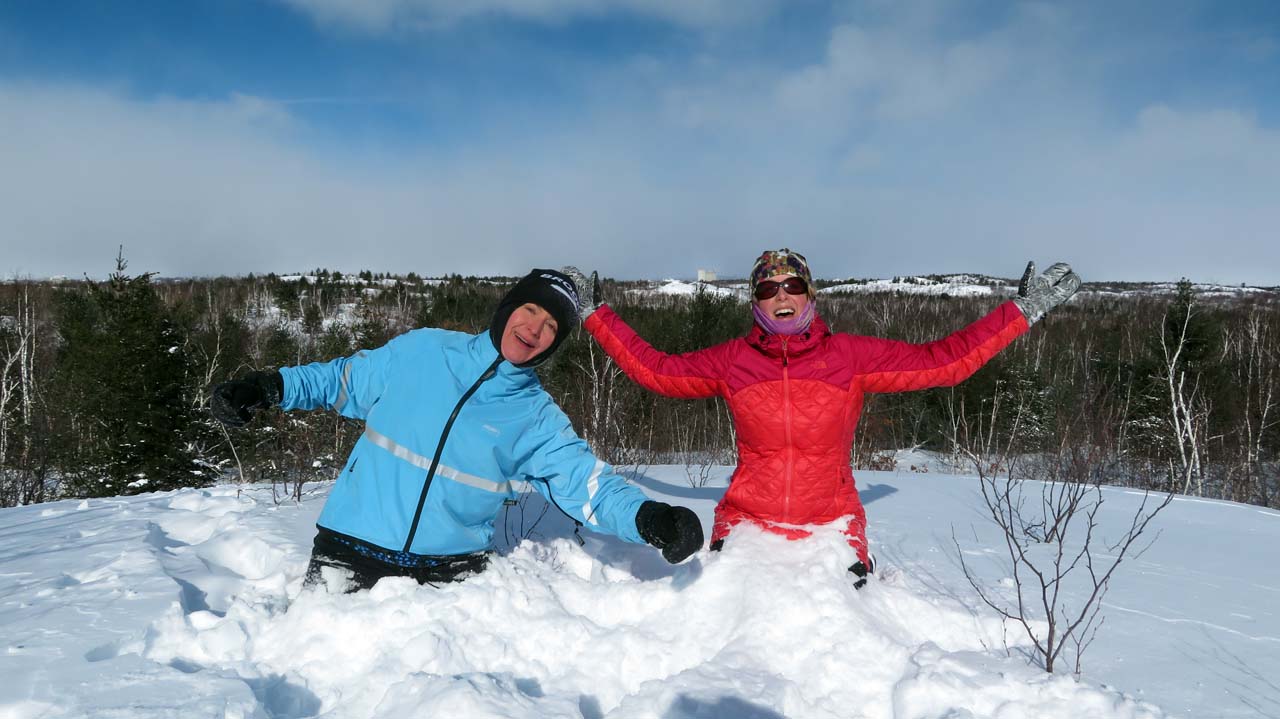 Ania and Elizabeth in the snow on Laurentian trails
Laurentian Cross-Country & Track
Indoor Track Records and Top Performances Lists

It's taken a while, but the records page on our website is finally up-to-date as of the end of 2018.
So, you can now compare this year's results with the following:
Dick Moss
---
Click link to see:
1. Top Performances of 2018

Thanks to Christina Robert, for updating the information for our results database
Upcoming Local Events
February 3, 2019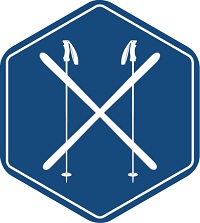 February 5, 2019
Night Lights Race Series
Public · Hosted by Walden Cross Country and Sudbury Nordic Racers Powered By Walden Cross Country
| | | |
| --- | --- | --- |
| February 5 @7:00pm | February 19 @7:00pm | March 5 @7:00pm |
February 10, 2019


https://www.facebook.com/events/550223108722647/
The events are on Sunday. Para nordic 1.5km - stadium and shed. 5km - gully, shed, wall, extension, 1 lap. 16km - gully, shed, wall, sophies, extension, two laps, 24km - 3laps. All races start on the field and all races conclude with one lap of the stadium.
Tentative start times on Sunday are 10:00 for the para nordic and 10:30 for the loppet.
| | |
| --- | --- |
| | |
---
Store News

Good afternoon Sudbury Runner's and Walker's,

Hope everyone is staying warm during this deep freeze we have been experiencing the past couple of weeks. I'm sure this news will warmup your spirits. The Sudbury Running Room is having a 25% off shoes and apparel and 10% off gels and electronics event for it's run club members today only, so if your running low on something or if you've had your eye on something now's the time to jump on it.

As well the the Hypothermic 5km, 10km and Half Marathon is fast approaching scheduled for Sunday February 17th with races going off at 9am with a brunch to follow at Buzzy Browne's next door make sure you get your registration in so you don't miss your chance to be apart of this wonderful winter event.

FYI don't forget to take part in Bell Lets talk day it's so important that we all support each other.

Have a great day everyone see you at Run Club tonight at 6pm.

Eric, Caleb, Brendan, Sam, Nicole, Jenny

We have FREE run club Wednesday nights at 6pm and Sunday mornings at 8:30am.
| | |
| --- | --- |
| | Track North News - by Dick Moss |
Dick Moss, Head Coach
Laurentian XC/Track Team
c/o Coach Moss <pedigest@cyberbeach.net>
Web: http://laurentianxctrack.com
Facebook: https://www.facebook.com/groups/laurentianxctrack/
Twitter: https://twitter.com/@luxctrack
Instagram: https://www.instagram.com/laurentianxctrack/
For information call me.
Vincent Perdue
341 Fourth Ave, Sudbury On. P3B-3R9
705-560-0424
vt perdue@cyberbeach.net
Proud sponsor of the Sudbury Rocks!!! Race, Run or Walk for Diabetes
HOME | ABOUT US | CONTACT | ARCHIVES | CLUBS | EVENTS | PHOTOS | RACE RESULTS | LINKS | DISCUSSION

All photos images and content copyright Sudbury Rocks!!