| | | |
| --- | --- | --- |
| | | |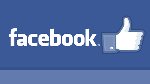 Hello Everyone, July 12, 2018
In this Issue:
Running Room 20 Minute Challenge
Subaru Ironman Muskoka
Finlandia Trail Run Series #1 Results Finally Available
Canadian Death Race Runner and His Wife Fight Off Bears
5 Ways to Keep Cool In A Heatwave
Is Your Routine Killing Your Routine?
Upcoming Events - July 15, Island Swim and Massey events, July 18 Finlandia #2, July 22, Mountain Bike Tour
Running Room Run Club Update:
Track North News

What is the 20 minute challenge?
The 20 minute challenge started in July 2004, which was the 20th anniversary of the Running Room. John Stanton invited the country to visit a Running Room and get active by walking or running for 20 minutes. This has become an annual event across the country. We encourage everyone to come out and bring friends and family to walk or run for 20 minutes, receive a FREE hat, and have fun.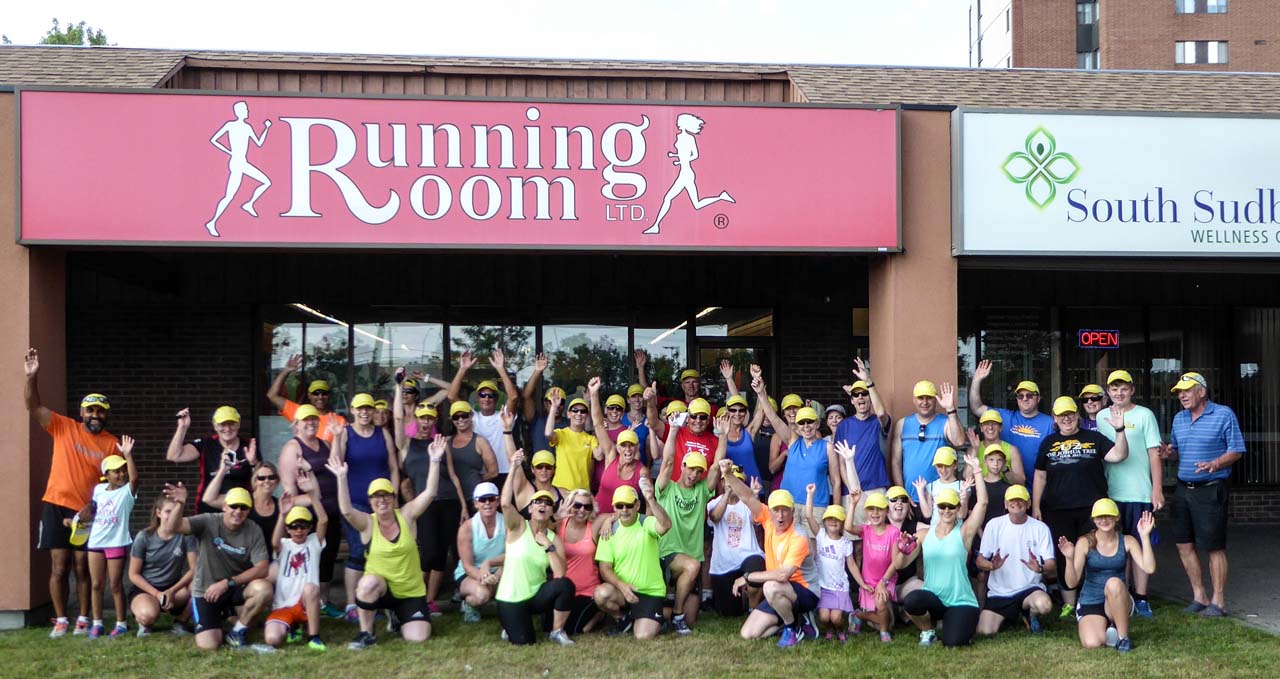 Sudbury Athletes at Muskoka 70.3
| | | | | | | | | | |
| --- | --- | --- | --- | --- | --- | --- | --- | --- | --- |
| BIB | NAME | CATEGORY | RANK | GENDER PLACE | CAT. PLACE | SWIM | BIKE | RUN | FINISH |
| 332 | Monika Haring | F30-34 | 504 | 84 | 16 | 0:34:31 | 3:11:25 | 1:57:21 | 5:48:33 |
| 348 | Stepfanie Johnston | F30-34 | 969 | 219 | 31 | 0:46:50 | 3:23:00 | 2:29:00 | 6:48:44 |
| 268 | Eric Nelson | M30-34 | 1196 | 882 | 119 | 0:47:07 | 3:56:17 | 3:11:27 | 8:05:13 |
Congratulations to Monica, Stepfanie and Eric for doing very well on a challenging course.
This race takes place in a region adjacent to the majestic Great Lakes—a pristine, forest getaway in Canada's cottage country.
There's an amazing amount of recreation options in this recreational hub of Eastern Canada. Visit a museum, hike a pristine trail, star gaze, relax in front of bonfire, swim or fish in sparkling waters, sip local wine or beer on a dock, get up close and personal with wildlife, pamper yourself at a spa, or enjoy one of the many events and festivals that reflect Muskoka's charm. The region truly has something for everyone, both athletes and spectators alike.
https://www.sportstats.ca/display-results.xhtml?raceid=93803
Canadian Death Race Runner and His Wife Fight Off Bears
By Phil Troyer - July 6, 2018
This happened on Saturday, at 1:20 in the afternoon, in Alberta. Lisa and I were training on Leg 4 of the Canada Death Race trail. We were about 7K from the highway about three-fourths of the way up Mount Hamel. We were just talking about stopping to put on jackets because the wind was picking up, when we heard a noise in the bush to our left. About that time, the bear stood up 10 or 15 feet from us. She looked at us for about a second, then started to run at us through the bush. When it came onto the road, less than 5 feet away from us, I pepper sprayed her.
She ran to the left, then her two cubs came out on our right and started to charge us. I sprayed each one of them.
After that is was just commotion….it seemed like bears were everywhere. I gave one more shot of bear spray then realized I was almost out so I asked Lisa for hers. She couldn't find it! I turn around and realized that she had tripped and fallen off the side of the road, down a hill. The sow was at her feet, growling and moaning at her. I was just waiting for the bear to bite!
That's when I realized that we were no longer trying to scare away the bears….now we were just trying to survive!
Because I was up on the hill and Lisa's feet were much lower, the bear's head was about 10 feet from me and I wasn't too sure that the bear spray would reach that far, but I couldn't do anything else to make the bear go away. So I leaned as far down as I could and emptied the last of the bear spray in the bear's face. That made the bear leave Lisa, but then it came back up on the road and charged me again! I hit it with my running pole. And that gave Lisa time to get up on the road and start throwing rocks at it. It turned and ran off the road then.
I was able to GPS track the whole ordeal. It lasted just less than 2 minutes, but it seemed to last FOR EVER!!!!
Crazy times for sure!!! After running leg four of Sinister this weekend, I'm going back to make another attempt to run leg 4 of the Death Race. I want to run past that spot before race day.
Trust me, I will not be alone, and will have bear spray with me!!
In hind sight, there isn't much I would do differently next time. We were prepared with the proper gear. We were together and we were talking loudly and we were actually power hiking at the time of the attack. I'm not sure what startled the bear, but she was definitely having a bad day!!
In the scuffle, I lost my sunglasses and Go Pro camera. Some runners went up a couple days later and found the empty bear spray canister, but weren't able to find my camera. I like to think that the bear has it and is taking some sweet selfies!!! Maybe someday, it will turn up!!
Little did I know how much trail running really could change my life!!
5 Ways to Keep Cool In A Heatwave
By Training - June 18, 2018
The latest heatwave has us feeling the heat. Here's how you can adapt your training and stay on pace for the fall race season ahead.
By: Pamela Mazzuca HBSc. Kin, Athletic Therapist
---
Heat poses real health risks such as heat exhaustion and the medical emergency of sunstroke for runners. So when the mercury rises here are some tips to keep you running strong.
Time your run
Adjusting the time of day that you lace up can make a big difference. Try to head out first thing in the morning before the sun is at full strength or near the end of the day when the temperature is slightly cooler. Whenever possible avoid running between the hours of 10-4 when the sun is at it's hottest.
Keep Hydration on High
It might seem obvious, but don't forget to bring water when you run. Keeping your body properly hydrated not only keeps you running optimally but it also helps your body regulate your internal temperature. And remember, when you feel thirsty you are already slightly dehydrated.
Gear down, stay cool
When gearing up for your run opt for light colours, as they reflect the heat of the sun and help keep you cool. And choose light, breathable wicking fabrics to help the breeze reach your skin and keep you cool. There is nothing worse than feeling hot and way down by a sweat soaked cotton t-shirt.
Protect yourself
Before you head out for your run lather on the sunblock. Go for a sunblock with a minimum SPF of 30 and double check that it's also sweat proof. And throw on a pair of sunglasses to protect your eyes. There are lots of great sunglasses designed for runners but just be sure to choose a pair with high quality lenses in order to protect your eyes against the harmful UV rays. And don't forget your hat. A hat will keep the suns rays off your head and face, keeping you cooler and helping prevent heat associated illness.
Keep it short
When the weather is more like the Sahara than Canada decrease the intensity and the duration of your run. There is no benefit to pushing yourself too hard; you're better off switching up your training days.
Is Your Routine Killing Your Routine?
JULY 3, 2018 BY LANCE WATSON
---
You hit the alarm at 5:00 AM, fumble out of bed and head to the pool for the 6:00 AM masters group. Then you work 8 hours, bust out a quality run during your kids' soccer practice, have dinner with your family, and prepare to do it all over again. Does this sound familiar?
Eventually, even the best routine can become exhausting (and dull), and begs the question for new to experienced endurance athletes: how can you physically perform if you are mentally fatigued? And, how do you recognize and address that mental fatigue?
It's time to fight back—and ensure there's excitement and fulfillment in your training routine.
Defining Fatigue
A state of mental fatigue is achieved when an individual exerts continuous mental effort on a single task or a number of tasks over a period of time.
Another word we use is routine. A routine is a sequence of actions you repeat on a regular basis. Humans naturally like routines; they give your life order, making it seem less chaotic and conserving your energy for more important things.
These are all very good things! And I'm not trying to say all routines are exhausting us … but, how can you stay stimulated and challenged if you can't distinguish one day from the next? A change in routine can bring many benefits, including:
Fun!
Happiness and fun thrive on new experiences, which are hard for routines to inspire. As much as we all love the benefits of sticking to our TrainingPeaks calendar, simply making a small change to your routine can do just the trick!
What if you went to a new pool and jumped in on a new group swim? What about making recovery more of a priority and hitting a spa? Consider catching up with a friend for a ride and selecting a new coffee or lunch destination. The motivational boost offered from new experiences can offset mental fatigue and spark inspired, fun living.
Increased creativity
Creativity is like a muscle; it can work and adapt just like our quads and hamstrings. Creativity is all about finding new ways of solving problems and approaching situations—and is definitely not restricted to artists, musicians or writers.
Think about what gets you excited. It can be sport-related, or not! Is there a hobby or cross-training activity you've wanted to try like yoga, water running, hiking, skiing, or kayaking? Maybe there's something you've wanted to research further, or a new skill you've wanted to gain. It could be as simple as exploring a new trail or route.
By 'exercising' your creativity you'll avoid the 'coma brain' of routine and develop an authenticity and confidence that carries over into other areas of your life.
More flexibility
What happens if something disrupts your routine? Would it be disorientating? Frustrating? Push you to anger? Make you upset? Being married to a routine can make you less flexible when situations are out of your control. But remember, changes are a constant, and being flexible is the best way to deal with unpredictability of life in a constructive way.
Change can be even be empowering if you take the time to reframe your perspective. Look on the bright side, and figure out what good can come from what might at first appear to be a giant mess. The human ability to adapt is amazing. If you trust that you can adapt, then you will. So step outside your routine once and a while. It will do you and your training a lot of good.
June 24, 2018

Sudbury Canoe Club/ Sudbury Fitness Challenge Canoe Race 2018
Contact Rob Marcolini @ 705.522.4195 or marco.renout@eastlink.ca

Upcoming Local Events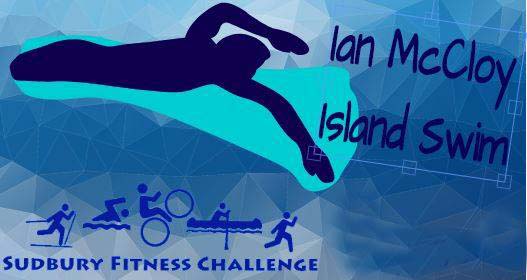 34th Annual Ian McCloy Island Swim
Registration opens 9 a.m. University Beach. Races start 1030 a.m.
the fee is $35
https://www.facebook.com/events/168055023968547/
The swim features events for children and adults, including a 100-metre youth swim, 500-m, 1.6-kilometre and 3.2-kilometre swim challenges.
July 22, 2018


Family, Fun & Fitness Too!
Sudbury Fitness Challenge Mountain Bike Tour

Save Sunday July 22, 2018 on your calendar.
| | |
| --- | --- |
| | |
---
Store News

Good afternoon Sudbury Runner's and Walker's,

See you all at Run Club tonight 6pm

Cheers,

your Sudbury Staff,

Eric, Caleb, Brendan, Ania, Sam




We have FREE run club Wednesday nights at 6pm and Sunday mornings at 8:30am.
| | |
| --- | --- |
| | Track North News - by Dick Moss |
For information call me.
Vincent Perdue
341 Fourth Ave, Sudbury On. P3B-3R9
705-560-0424
vt perdue@cyberbeach.net
Proud sponsor of the Sudbury Rocks!!! Race, Run or Walk for Diabetes
HOME | ABOUT US | CONTACT | ARCHIVES | CLUBS | EVENTS | PHOTOS | RACE RESULTS | LINKS | DISCUSSION

All photos images and content copyright Sudbury Rocks!!