| | | |
| --- | --- | --- |
| | | |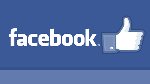 Hello Everyone, December 7, 2017
In this Issue:
Rocks Wednesday Pm Run December 6
Santa Shuffle raised almost $20,000
Pub Run - Christmas edition DEC 2
December 16 SudburyRocks!! Santa Hat Run
Runners wanted for one in a life time experience
Upcoming Events: Dec 31 Resolution Run
Running Room Run Club Update
Track North News


Rocks Wednesday Pm Run December 6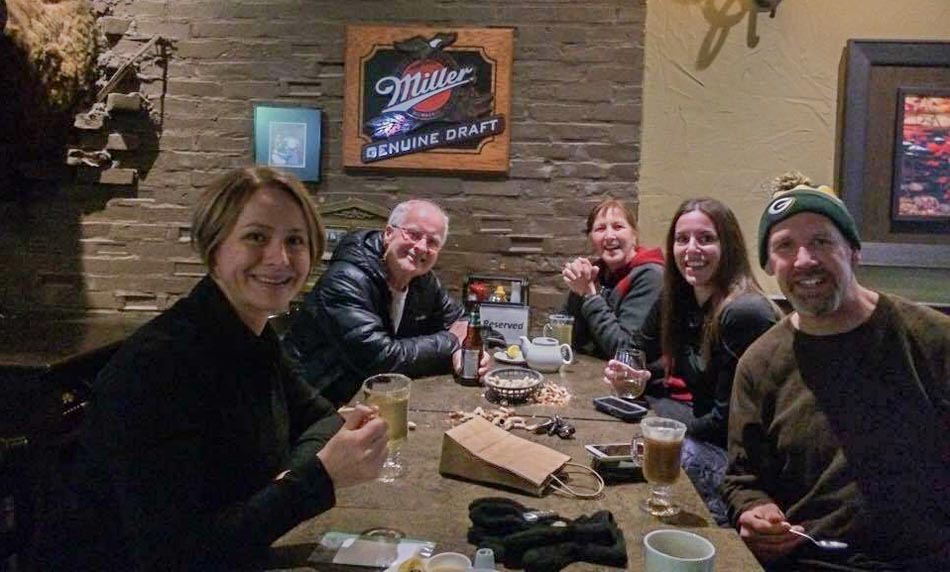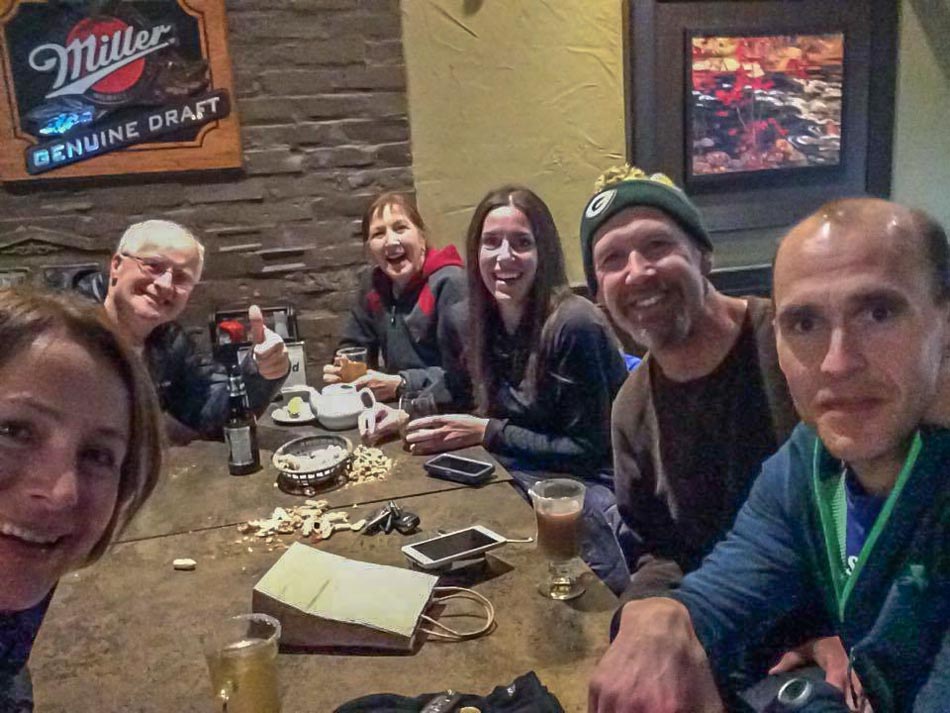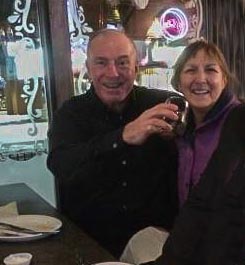 Jesse joins the party
Santa Shuffle raises almost $20,000
By Sudbury Star Staff
Tuesday, December 5, 2017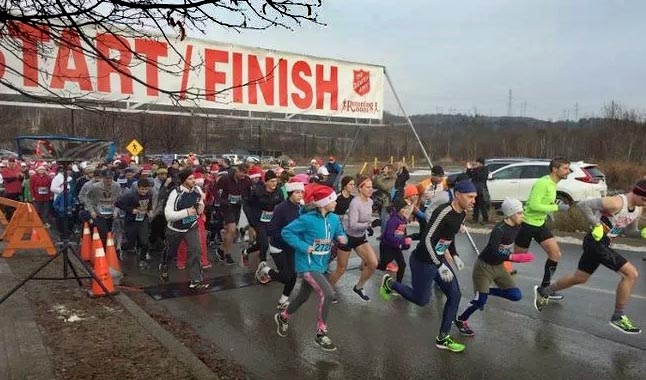 More than 400 participants walked or ran in the 27th edition of Santa Shuffle held on the weekend.
The event raised just under $20,000 for the Salvation Army in Greater Sudbury.
A release issued by the Salvation Army said, "Thank you to all our sponsors, donors, volunteers, and participants for helping your community, to help those in need."
---
Sara McIlraith comments:

Awesome weather for the Santa Shuffle again this year. Vince Perdue must have an in with the weather gods. How often do you get to race in December in Sudbury in shorts?
Lots of great races today with many PBs in the Sudbury rocks family. I finally won first female. A first for me at this event.

Xavier Icardo comments:

The northern winds were in my favour: PB on a 5k ! Thanks Vince for another great race organisation ! ( can we blow up those 2 last hills though ? ) Also, Sara, for being impossible to catch and Kaylie for behind just there, pushing me.

Of special note: Eric Leishman, Running Room Manager, won the event for the 9th year in a row completing the course in 15:59.

The Need for Speed at the Shuffle
by Catherine Perrin
T'was three weeks before Christmas and all through the town
Excitement was growing, glad tidings abound.
I heard such a ruckus from College Boreal
that I ran down the street, wondering, "What the !"
And what to my wondering eyes did appear
A whole bunch of Santas in running gear.
There were tall ones, short ones, happy and sad
Loud ones, quiet ones, good and bad.
Faster than Cougars her runners they came
She whistled, shouted and called them by name.
On Doniya, on Terry, on Frankie and Vivian
I know you've been given her, but giver again.
Onward and upward she said with pride
to her 4 little Santas running by her side.
"To the top of the hill, just don't hit the wall
Dash away, dash away, dash away all".
With the finish line in sight, they knew the end was near
They reached their goal as they heard the crowd cheer.
They could be heard in the distance as they drove away
Shouting, Merry Christmas to all, Have a good day!
Catherine Perrin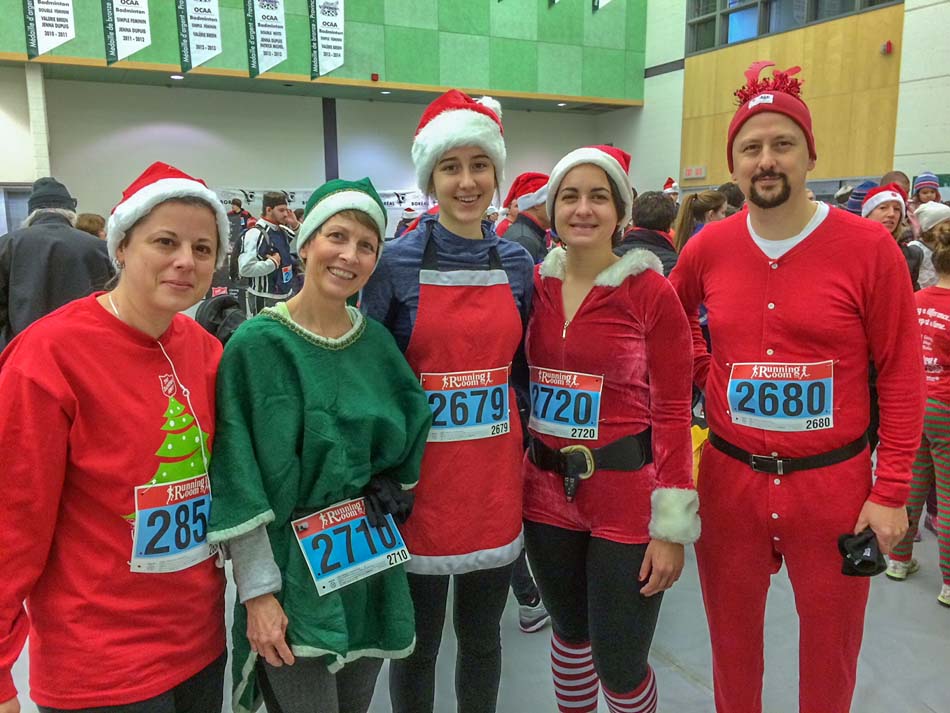 Catherine's Team (Doniya, Terry, Frankie and Vivian)



Pub Run - Christmas edition DEC 2
6 Pubs/6 Km/6 Hours · Hosted by Ania Derecka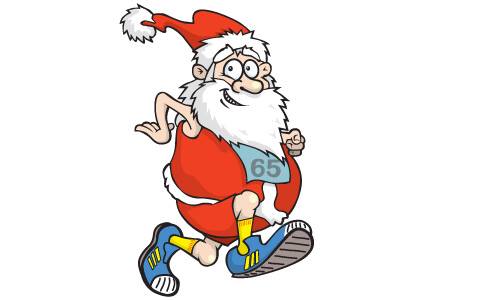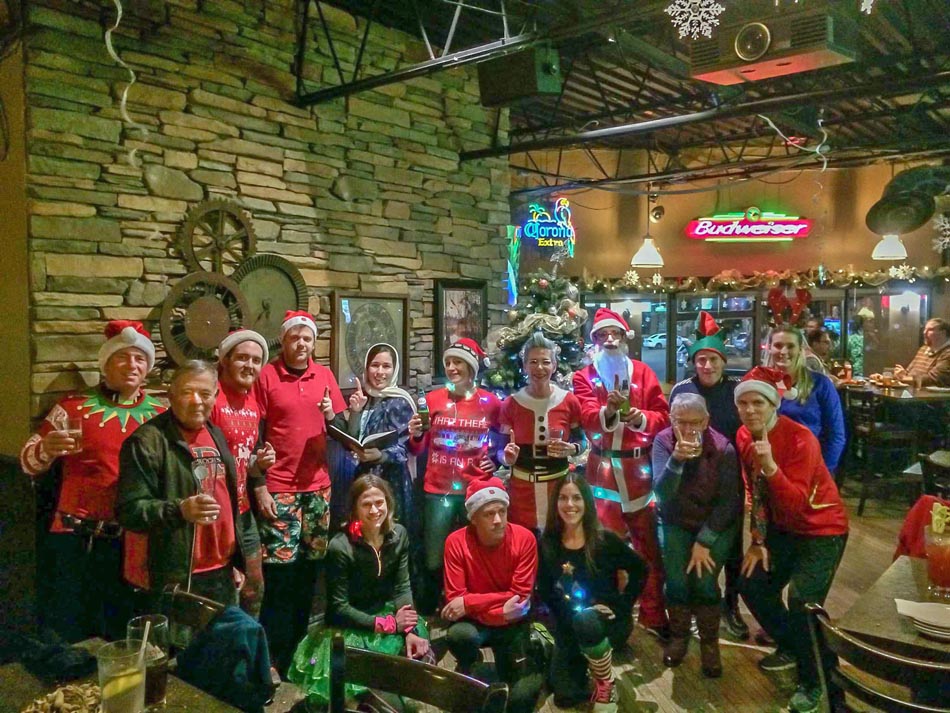 Video below:
https://www.facebook.com/xavier.icardo/videos/1546268288792914/

The second edition, aka Christmas edition of the Pub Run is in the books!
From Buzzy Brown's to Science North and then on through too many pubs to count in the downtown core, the pub running Rocks!! had a jolly good time!
Thank you to Ania Derecka for organizing the event and being "Fearless Leader" to an unruly group.
Ania comments:
Buzzy Browns. St. Louis. Taphouse. (Science North.) Lounge 360. Laughing Buddha. Speakeasy. The spirit of Christmas edition of the pub run could be felt as soon as one stepped into Buzzies... All 18 friends dressed festive in santa costumes, hats, flashing lights, Christmas tree tutus, fancy earings, ties, tights, socks, and sweaters.
After a quick drink and the first photo opportunity, we all moved on to the next stop. The fun part was, that as soon as we left Buzzies, we started to sing Christmas songs (I mean loud...) and never stopped until we reached our second and third destination.
As we run, we had people honking, laughing, and commenting on the unusual sight of running and singing Christmas sensations. Actually, throughout the evening, I had people ask me about where we are from, if we worked together, and commenting on how fun of a group we had.
Our next stop, Science North (obviously not a pub) was a lot of fun as we managed with a sip (or two) of rum-spiced tea and sang some songs by the Christmas tree (do you see how it rhymes...). We even had some spectators and a proof of talent (video) ??
Moving along Ramsey lake (such calm, mild night!) we reached our fourth destination (Lounge 360) where we sneaked in a few pop-corn calories and moved on to the Laughing Buddha to indulge in some real food in preparation for further events.
Our final stop, Speakeasy, was a hoot! With the 90s music blasting through the speakers, we had no choice but to dance the night away. As you all know, we have some great runners in our group, but did you know we have some crazy good dancers? If you would like to know who they are... well, you will have to join us next time ??
Last but not least, kudos to all the runners who after running, singing, drinking, and dancing, decided to... run back home. There were a few of us... Did I mention that most of us did the Santa Shuffle in the morning too... That was some serious training done that day ?? From personal experience, I must admit, the next day I was low on energy but if anybody asks if I would do it again... I would say YES! The next edition will be happening.
SATURDAY December 16
SudburyRocks!! Santa Hat Run and Christmas Get Together 2017
Everyone is invited to join the Sudbury Rocks!! Running Club for our Annual Santa Hat Run and Christmas get together. The event is an informal celebration of the season where members, friends and enthusiasts get together for a casual run through Sudbury neighbourhoods. The Club's official meeting place for runs is at Laurentian University's Fieldhouse. For our Santa Hat Run we will meet in the Ken Bahnuk Lounge at 8:00 am and after the official Santa Hat photo, the group will take to the streets for runs of about 1/2 hour to 60ish minutes (nothing longer today please). Coffee and sweets will be served in the Ken Bahnuk Lounge after the group have returned. All runners are welcome. Don't forget to bring your Santa hats or toques. Coffee is supplied by Lise and Vince. Treats are welcomed.
Saturday December 16 @ "8:00 am"
Please note the start time. Laurentian exams are being held the same day and access to parking will be difficult the later you arrive. Come early!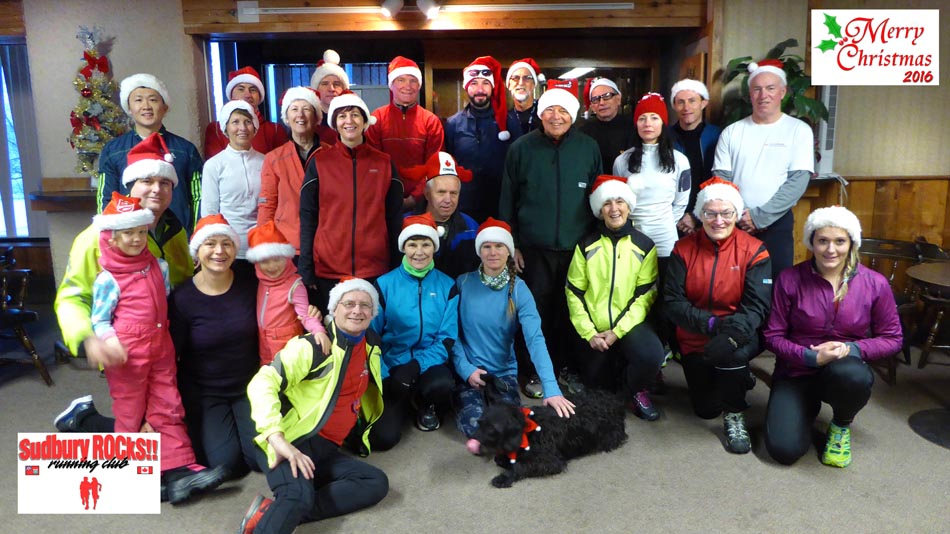 Runners wanted for one in a life time experience
Sudbury team looking for runners to run the Cabot Trail Relay Race May 26th and 27th, 2018.
---

Do you crave an awesome experience?
Our team is looking for members for the 2018 Cabot Trail Relay. There are 17 legs in the event and we would love to have that number on our team.
We are looking for high energy, enthusiastic and positive runners willing to push their limits to run the world-renowned Cabot Trail, with its dramatic coastal views and highland scenery.
Please check out the links below. They provide all the information you require.
http://cabottrailrelay.com
https://m.youtube.com/watch?v=WSrcXa1NYSE
https://m.youtube.com/watch?v=TC9S4Ehgq1s
For more information, please contact Jean-Luc Larouche at: jllms76@hotmail.com
---

Cabot Trail Relay

The annual Cabot Trail Relay Race is a 185 mile/276.33 km, 17 stage relay race through some of the most beautiful scenery in the world… beginning in Baddeck, Cape Breton, over steep mountains in the Cape Breton Highlands National Park, through many small communities around the famous Cabot Trail, to the gently rolling Margaree Valley.



| | |
| --- | --- |
| | |
---
Store News

Hello Runner's and Walker's,

Good morning Sudbury Runner's and walker's,

Good morning Sudbury Runner's and Walker's,

A very successful Sudbury Santa Shuffle that took place over the weekend, from what I heard there were over 400 people that took part in the 1km elf run or the 5km events and also the grand total of money raised was near $20,000 dollars which is simply amazing and such a great cause, so if you could not participate in the run this year make sure to put next years event on your calendar its a great event.

Promotions:

From December 6th to December 10th we are offering 15% off regular priced items in-store and online (excludes electronics and nutrition)

Also anyone that is an Advantage member with the Running Room will get 25% off in-store and online.

See you all tonight on this snowy Wednesday Run Club night.

Eric, Ania, Cassandra, Erich, Caleb, Sam

We have FREE run club Wednesday nights at 6pm and Sunday mornings at 8:30am.
| | |
| --- | --- |
| | Track North News - by Dick Moss |
For information call me.
Vincent Perdue
341 Fourth Ave, Sudbury On. P3B-3R9
705-560-0424
vt perdue@cyberbeach.net
Proud sponsor of the Sudbury Rocks!!! Race, Run or Walk for Diabetes
HOME | ABOUT US | CONTACT | ARCHIVES | CLUBS | EVENTS | PHOTOS | RACE RESULTS | LINKS | DISCUSSION

All photos images and content copyright Sudbury Rocks!!