| | | |
| --- | --- | --- |
| | | |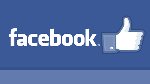 Hello Everyone, November 9, 2017
In this Issue:
Rocks!! Running Room Wednesday After Run
Road2Hope marathon runners power through heavy rain
N.Y.C. Marathon 2017: Shalane Flanagan Wins Women's Race
OFSAA Cross-country accomplishments
"NEW" LA CLOCHE ENDURANCE RUNS
Upcoming Events: Dec 2 Santa Shuffle
Running Room Run Club Update
Track North News

Rocks!! Running Room Wednesday After Run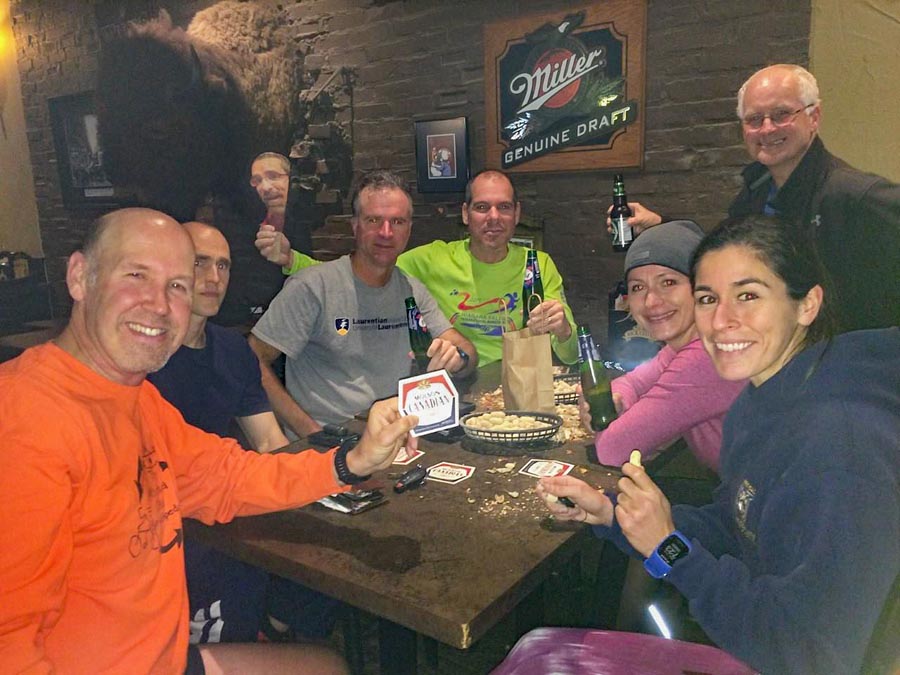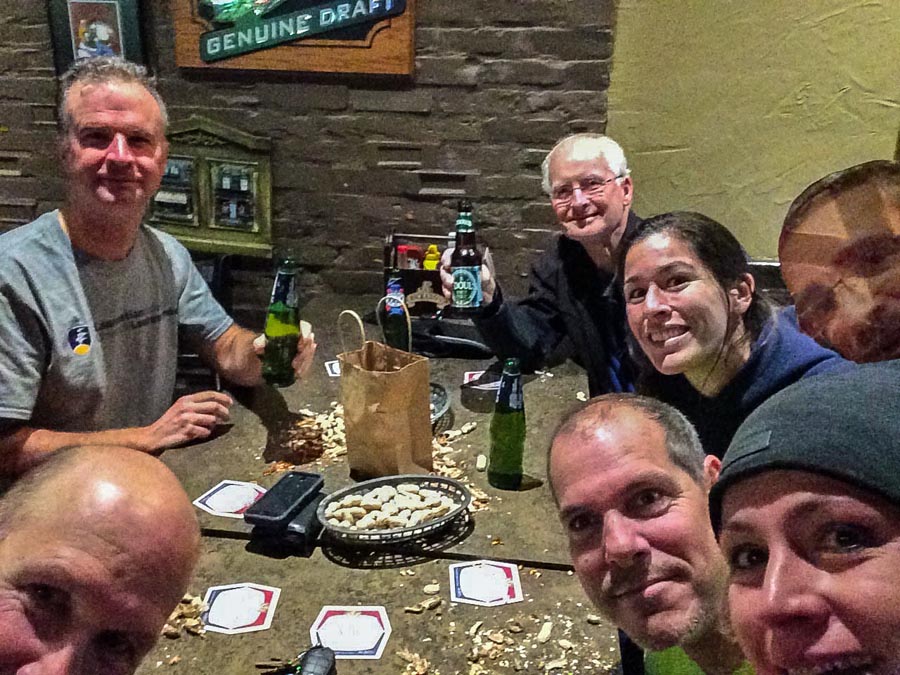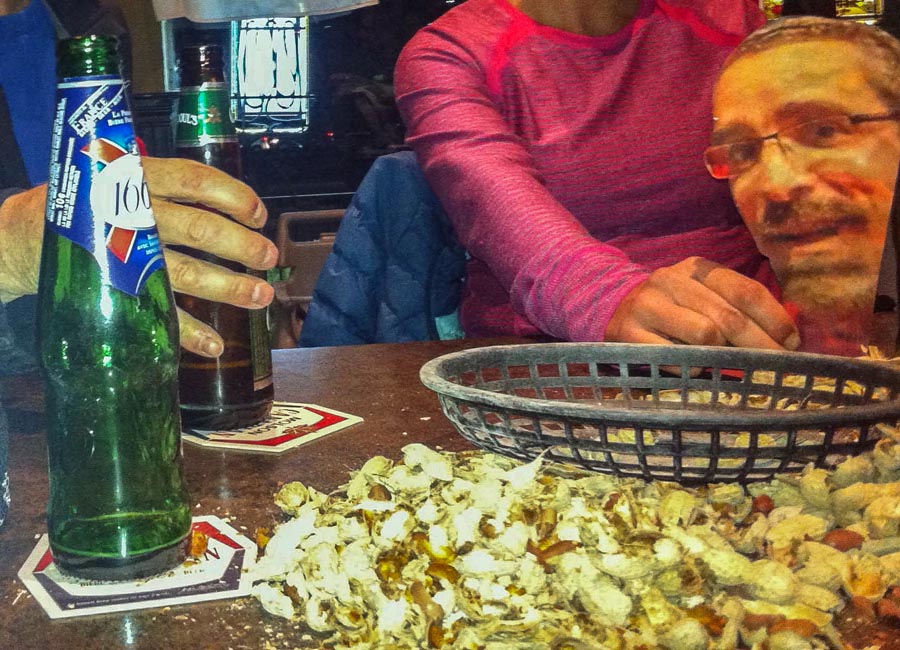 1664 + peanuts + memories of Xavier

Road2Hope marathon runners power through heavy rain
---
The rain didn't stop the Road2Hope marathon on Sunday morning, despite a special weather statement in effect for the Hamilton region.
Out of 893 people who registered for the full marathon, just under 800 runners left the starting point at the corner of Dofasco Park and crossed the finish line near Wild Waterworks.
Eric Leishman (file Photo)

The fastest runner, Bonsa Gonfa from Toronto, finished the race in exactly two hours, 23 minutes and 33 seconds.

Of special note Sudbury Running Room's Eric Leishman placed a strong second in a time of 2:30:06.

The quickest female was Toronto's Jane Weber posting 2:58:49.
---
Ken Stubbings completes 101

Rocks!! members Ken and Lynn Stubbings took part in the marathon (Ken) and half (Lynn).

Lynn comments: Love the Road2Hope event in Hamilton even in strong wind and heavy rain. Good to be fortunate to be able to run and feel alive. Completed my last half marathon for 2017. Ken is finishing marathon 101 soon. I wonder if he's finding joy running in today's weather??? On the bright side it could be cold too.

283 2739
Ken Stubbings
3:44:42 3:44:27 Cobourg 5:20 /Km

968 1154
Lynn Stubbings
2:15:23 2:14:09 Cobourg 6:18 /Km


N.Y.C. Marathon 2017: Shalane Flanagan Wins Women's Race

By ZACH SCHONBRUN and MALI KA ANDREWS
Shalane Flanagan of the United States celebrated after winning in 2 hours 26 minutes 53 seconds.

Shalane Flanagan ended a four-decade drought for American women in the New York City Marathon on Sunday, dethroning one of the giants of the sport in the process.
Flanagan's unofficial time was 2 hours 26 minutes 53 seconds, fast enough to beat the three-time defending champion Mary Keitany of Kenya and become the first American woman to win since Miki Gorman in 1977.
More on Flanagan's Victory
The footsteps behind Shalane Flanagan quietly dropped off and she could see nothing but history in front of her. It had been 40 years since an American woman won the New York City Marathon. Flanagan, at age 36, was running fast and free.
Behind her, but fading fast, Mary Keitany was chasing history, too: The 35-year-old Kenyan had won this race three times in a row. She was attempting to join Grete Waitz as the only women to compile a winning streak of at least four.
But Flanagan, motivated and exhilarated, proved untouchable even for Keitany. With tears in her eyes, pointing and shouting (with maybe a few colorful words thrown in), Flanagan won the race with a time of 2 hours 26 minutes 53 seconds.
Keitany, who finished second with a time of 2:27:54, hugged Flanagan, who had the American flag already draped over her shoulders. Mamitu Daska, of Ethiopia, competing in the New York City Marathon for the first time, finished third with a time of 2:28:08.
Keitany was seeking to cap a career year, in which she won the London Marathon with a blistering time of 2:17:01, a women's-only record. She had blown away the field here a year ago, winning by a margin (3 minutes 34 seconds) not seen in the women's race since 1980.
It was clear almost from the start, though, that Sunday's race was not going to follow the same trajectory. A pack of nine competitors consistently jockeyed with Keitany for the lead, including three runners making their New York debut: Kenya's Betsy Saina; Ethiopia's Mamitu Daska; and Sara Dossena, an Italian triathlete.
After 21 miles, the lead pack whittled to three: Keitany, Daska, and Shalane Flanagan, a 36-year-old from Massachusetts, who finished second in New York in 2010. Keitany finally removed her sleeves. The race was on.
The pace picked up, and all three runners continually traded positions. But as they made their way down Fifth Avenue, one runner began to break away. Surprisingly, it was not Keitany.
Flanagan entered the Engineers' Gate into Central Park with a wide berth. In a bizarre decision, Keitany began to drift toward the east side of 5th avenue, away from Flanagan's tail, before zigzagging back into the customary route. At that point, though, it was too late to catch the runner from Massachusetts — a second-place finisher in the New York marathon in 2010, but unbeatable Sunday.

---
Geoffrey Kamworor of Kenya won the men's race

Geoffrey Kamworor of Kenya, a two-time world champion in the half-marathon, won the men's race. His time was 2:10:53. Wilson Kipsang of Kenya finished second in 2:10:56, and Lelisa Desisa of Ethiopia was third in 2:11:32.

More on Kamworor's Victory
Geoffrey Kamworor peeked over his shoulder in the final stretch, sizing up Wilson Kipsang just a few strides behind him. Kamworor didn't crack, holding on to win his first New York City Marathon in 2:10:53.
It was a breakthrough performance at 26.2 miles for Kamworor, 24, a two-time world champion in the half-marathon. He's the 14th Kenyan to win the men's race here.
Kipsang finished second in 2:10:56, and Ethiopia's Lelisa Desisa was third in 2:11:32.
By the time the lead pack entered Central Park, last year's winner, Ghirmay Ghebreslassie of Eritrea, was nowhere in sight. His 2016 performance was the third-fastest time ever recorded on New York's challenging course, but he faded on Sunday.
Meb Keflezighi, 42, finished 11th. It was Keflezighi's 26th and final race, his 11th New York City Marathon. Keflezighi won here in 2009 and won the Boston Marathon in 2014.


Congratulations to Sudbury's Pascal Renard on his fine New York showing

Pascal Renard
M42 FRA

PLACE: 549 PACE: 06:36 BIB: 1122
2:53:00
Official results at: https://www.tcsnycmarathon.org/about-the-race/results


OFSAA Cross-country accomplishments
by Randy Pascal
St Benedict junior Isabella Mastroianni leads 4 Lo-Ellen Knights in Petawawa
---
Calum Passi

A SDSSAA runner cracks OFSAA X-C podium for first time in two decades


Lively native and Lo-Ellen Park Secondary School graduate Ross Proudfoot has a CIS cross-country gold medal and a pair of Canadian Open Men's cross-country championships to his name. Unfortunately, he also never medalled at the provincial high school cross country championships while representing the Knights, earning a best ever seventh place finish in his final year in Sudbury. In fact, one has to go all the way back to the mid-1990's, with the likes of Ryan Bradshaw and Devon Kershaw carrying SDSSAA hopes, that one can find a local runners who has stepped on to the podium at the event (Bradshaw captured gold in the Midget Boys race in 1994).

All of this adds a little perspective to the performance of Lasalle Lancers' midget runner Calum Passi, who earned bronze at the 2017 championships in Petawawa on Saturday. Covering the four kilometre course in a time of 13:12, Passi would finish behind only Rudy Sall of Jeanne Lajoie in Pembroke (13:10) and race winner Roman Mironov of Father Redmond in Etobicoke (13:07). "In the city and NOSSA race, I was, for the majority, running alone up front with nobody to push me," noted Passi, relaxing back home on Sunday evening.

"The first kilometre was crazy, you could hear the ground rumbling." "There were so many amazing runners that were there, guys who are just as fast as you, or faster than you, pushing you the whole way."
While the race marked the inaugural OFSAA event for the teen who is likely to make an annual visit or two, Passi did benefit from the wisdom and experience of a pair of gentlemen who have been down this road before. "(Coach) Darren (Jermyn) gave me a game plan," acknowledged Passi. "He wanted to see what I could do, and I wanted to see what I was made of. He said go out hard, don't get boxed in, and try and stick with that top ten and twenty group, and just hang with them." "During the race, both he and my brother (Laurentian varsity cross-country runner Liam Passi) were sprinting across the course, yelling at me when to go, and that helped a lot. All I had to do was listen."
Smashing his personal best time in Mattawa by roughly eighty seconds, Passi recalled the final few minutes of a race where the top three were separated by a total of just five seconds. "There was about 800 metres to go and the kid in first place was really strong," said Passi. "He looked good, he took off and he was pretty much gone. Fourth place was closing in on me, but I gapped him on the hill." "Coming down the hill, second place was right in front of me, I was right there. I decided to sprint and I passed second, but he was holding on for a finishing kick and got me in the last 100 metres."
Other locals cracking the top fifty included Austin Mashinter of Lo-Ellen (34th – MB – 14:00) and André Larocque of Collège Notre Dame (38th – JB – 19:53). The Lo-Ellen Park junior girls narrowly missed finishing in the top three in the aggregate team total, registering 250 points, just eight back of a bronze medal placement.
Amazingly, the entire quartet of Dylann Mazzuchin, Delaney Bourget, Fiona Symington and Meredith Kusnierczyk were squeezed in between 56th and 67th place, with St Benedict junior Isabella Mastroianni (52nd – 23:47) just slightly ahead in leading a very talented local representation in that age bracket.
Covering a three kilometre course in a time of 16:13, Jordan Burke of Lo-Ellen ranked eighth in a field of twelve para runners who competed. Following is a complete list of the SDSSAA athletes who competed at OFSAA, along with their results:
Senior Girls
Sydney Tarini (LOE) - 26:37 (81st)
Jayde Hurley (LOE) - 27:11 (116th)
Nathalie Marks de Chabris (LOE) - 27:38 (141st)
Jaime Schweyer (MMT) - 29:00 (194th)
Katherine Keenan (LCS) - 29:11 (199th)
Eden Santi (LOE) - 29:12 (200th)
Lauren Thomas (LOE) - 29:14 (201st)
Senior Boys
Augustin Marks de Chabris (LOE) - 21:46 (64th)
Connor Jermyn (LOE) - 22:50 (129th)
Josh Tillson (LOE) - 23:07 (147th)
Tony Piro (STB) - 23:30 (166th)
Lucas Mrozewski (LOE) - 23:58 (192nd)
Jacob Socransky (LOE) - 24:44 (226th)
Junior Girls
Isabella Mastroianni (STB) - 23:47 (52nd)
Dylann Mazzuchin (LOE) - 23:51 (56th)
Delaney Bourget (LOE) - 24:05 (61st)
Meredith Kusnierczyk (LOE) - 24:16 (66th)
Fiona Symington (LOE) - 24:18 (67th)
Anne-Marie Sakki (LOE) - 27:12 (187th)
Sydney Wachnuk (LAS) - 28:39 (218th)
Karine Boucher (CND) - 30:08 (234th)
Kya Weiman (CND) - 30:10 (235th)
Martina Begic (CND) - 31:54 (245th)
Junior Boys
André Larocque (CND) - 19:53 (38th)
Kendyn Mashinter (LOE) - 20:21 (77th)
Ayden Trudeau (ESMC) - 21:29 (149th)
Jeremy McNamara (CND) - 21:33 (154th)
Philippe de la Riva (CND) - 22:22 (200th)
Sebastien Bouchard (CND) - 24:55 (255th)
Midget Girls
Ophélie Bruneau (CND) - 16:57 (98th)
Kristen Mrozewski (LOE) - 17:14 (119th)
Emily Binks (LCS) - 17:52 (167th)
Sarah Ieropoli (LOE) - 18:54 (211th)
Mikayla Oommen (LOE) - 19:05 (215th)
Brooke Vrbanic (LOE) - 19:36 (232nd)
Sidney Mantle (LOE) - 19:59 (244th)
Midget Boys
Calum Passi (LAS) - 13:12 (3rd)
Austin Mashinter (LOE) - 14:00 (34th)
Ethan Thomas (LOE) - 14:44 (118th)
Jérémi Aubin (CND) - 15:09 (159th)
Sean Potts (CND) - 15:16 (171st)
Samuel Branconnier (CND) - 15:38 (202nd)
Jordan Piccoli (CND) - 16:02 (219th)
Hunter Clarke (LOE) - 16:11 (226th)
Sidney Osmond (CND) - 16:21 (23th)
Evan Gervais (LOE) - 16:58 (251st)
Jacob Giroux (LOE) - 17:08 (256th)
All OFSAA results at:
http://www.windsortiming.com/LiveResults/2017/OFSAACross/#event1


"NEW" LA CLOCHE ENDURANCE RUNS

WELCOME TO THE LA CLOCHE ENDURANCE RUNS
---
Be prepared for an incredible event!
The La Cloche Endurance Trail Runs 100 miles or 50 miles
THE RUN
The La Cloche 100 mile and 50 mile Endurance Trail Runs will be run on very rugged, remote, and beautiful, almost 98% single-track trail offering almost continuous climbing and descending on a course that is closed. The events are held on the La Cloche Silhouette Hiking Trail in Killarney Provincial Park located in Killarney Ontario, Canada. The event is located approximately 4 hours from Toronto, Ontario.
The 100 mile event is an out and back endurance run that is 101.4 miles in length offering 22,008 feet of climbing and 22,008 of descent for a total elevation change of 44,016 feet.
The 50 mile event is a point to point endurance run that is 50.7 miles in length offering 11,004 feet of climbing and 11,004 of descent for a total elevation change of 22,008 feet.
The La Cloche Endurance Trail Runs are extremely difficult, challenging events that are not suitable for beginner trail runners. It will test both the mental and physical ability of the runners – aside from road access to the start/finish, the only access to the trail is on foot or by canoe, meaning the runners will truly be tested in as remote an environment that exists for any race, anywhere!

The 100 mile run starts at 6am on Friday October 12th, and the 50 mile run starts at 6am on Saturday October 13th.
All information is at their website: https://www.laclocheenduranceruns.com/
Upcoming Local Events
November 12, 2017
---
| | |
| --- | --- |
| | |
---
Store News

Hello Runner's and Walker's,

Hello Runners and Walkers!

See you all at Run Club tonight at 6pm Cheers.

Eric,Ania, Erich, Cassandra, Sam, Caleb

We have FREE run club Wednesday nights at 6pm and Sunday mornings at 8:30am.
| | |
| --- | --- |
| | Track North News - by Dick Moss |
For information call me.
Vincent Perdue
341 Fourth Ave, Sudbury On. P3B-3R9
705-560-0424
vt perdue@cyberbeach.net
Proud sponsor of the Sudbury Rocks!!! Race, Run or Walk for Diabetes
HOME | ABOUT US | CONTACT | ARCHIVES | CLUBS | EVENTS | PHOTOS | RACE RESULTS | LINKS | DISCUSSION

All photos images and content copyright Sudbury Rocks!!