| | | |
| --- | --- | --- |
| | | |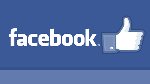 Hello Everyone, November 2, 2017
In this Issue:
Northumberland runner Ken Stubbings reaches milestone 100 marathons
8th Annual Haunted Hustle
OPS Run at Kivi Park
Registration kicks off for the 2018 Unbreakable Spring Open
Contrasting provincial perspectives at Cambrian College
Upcoming Events: November 12 Run to Remember College Boreal and Dec 2 Santa Shuffle
Running Room Run Club Update
Track North News OUA Cross-Country Running Championships, Malden Park, Windsor, 10/28/17



Northumberland runner Ken Stubbings reaches milestone 100 marathons
SPORTS Oct 26, 2017 by Karen Longwell Northumberland News

HAMILTON TOWNSHIP -- Ken Stubbings reached the milestone of running 100 marathons this fall. Stubbings ran his first marathon in 2002. - Karen Longwell / Metroland
---

NORTHUMBERLAND — In a personal goal that has taken him to races across Canada, runner Ken Stubbings, 55, recently finished his 100th marathon.
Knowing he could reach his 100th marathon this year, Stubbings planned to make Prince Edward County Marathon on Oct. 1 the one. It is a race he has always done with family including his wife Lynn Stubbings who does a half marathon distance.
"I picked Prince Edward County marathon because since they have started the race, 14 years ago, I have done it every year. I like that course," Stubbings said.
Lynn spoke to the race course director Mark Henry and they surprised Stubbings with bib number 100 for the event. Lynn and a friend also surprised him with a special cake after the race. The race itself went well and he finished with a 3:49:38 time.

Stubbings started running as a teenager as a way to lose weight and stay fit. When he moved to the Cobourg area in the mid 1980s, he started doing the Post (cereal) Race, a 10-kilometre distance. After doing a few of 10-km races, Stubbings wanted to challenge himself. "I just kept up scaling the distances."

In the spring of 2002 he ran the Around the Bay 30 kilometre race in Hamilton."When I got to the 30-K, I thought maybe I can do a marathon," said Stubbings.

That same year he entered his first marathon — a distance of 42.2 kilometres. He chose the Massey Marathon west of Sudbury, as Lynn's brother Vince Perdue and his wife Lise live in Sudbury. They now join the Stubbings on many marathons.




He still remembers that first marathon. "I thought I was prepared for it but the last 12 kilometres are always the hardest," he said "I was quite stiff for a while after that."
In recent years Stubbings averages about eight marathons a year but this year he had 11 on his schedule because he wanted to be sure to make it to 100. "I wanted a backup in case of injury or illness."
Since that first marathon in 2002, Stubbings has criss-crossed the country entering marathons. A few years ago, he, Lynn, and Lynn's brother and sister-in-law had a goal to do a marathon in each province and territory in Canada. They successfully completed the goal collecting a pile of finisher medals and great memories from some unique races.
The Northwest Passage Marathon on Somerset Island in Nunavut in July of 2012 was one of Stubbings most memorable, he said. There were only 18 competitors in the race, which was organized by Arctic Watch. Arctic Watch Lodge sets up camp on Somerset Island for six weeks during the summer. Somerset Island is an uninhabited region in Nunavut, located 800 kms north of the Arctic Circle. There are no roads on the island.
"You are running over an ATV path for part it and running along the shoreline of the Northwest Passage, and then you are also running across tundra, up the middle of creeks — it is totally different," he said.
Arctic Watch campsite on Somerset Island
Northwest Passage race start
The Prince Edward County marathon and The Massey Marathon are two of Stubbings favourites as he does them every year with family.
With a busy marathon schedule this year, twice Stubbings completed two marathons in one weekend. In May he completed one in Dunville on May 13 and the next day in Sudbury on May 14. In September he had two back-to-back marathons in two different provinces. The first in Halifax on Sept. 16 after which he and Lynn caught a flight a few hours later to head to Newfoundland for the Huffin' Puffin' Marathon the next morning on Sept. 17.
One of his hardest races this year was an event in Niagara-on-the-Lake in June. "It was excruciatingly hot ... it was 28 degrees at 8 o'clock in the morning."
Stubbings has qualified for the Boston Marathon many times and entered the race six times. He was there but had already finished the race in 2013, the year of the deadly terrorist bombing. He returned the following year to support the race.
In 2004 Stubbings reached his fastest time — 2:54:50 at the Massey Marathon. These days, Stubbings has stopped paying attention to times and has slowed down. Speed training takes a lot of work and can lead to injuries. "To get those fast times, it is a lot of work." He now focuses on the scenery and interacting with other runners and averages about three hours and 45 minutes. "I don't really remember the finish times — it is really other things that happen and the people you meet."
He keeps up a running schedule year-round and goes for long run, about 25 to 38 kilometres, every weekend, and does shorter runs during the week. "I maintain that endurance level throughout the year," said Stubbings.
For his next goal, Stubbings wants to go beyond the marathon distance to about 80 to 100 kilometres in an ultra-marathon.
Thus far he has done 62 kilometres in an official event, but on his own he ran a distance of 80.5 kilometres, from his home just north of Cobourg to his mother's home in Lindsay in 2014. "One time I just thought — I wonder what it would be like to run to Lindsay." He ran it in eight and half hours.
While he still plans to do marathons with his family as Lynn is also working towards 100 half-marathons, ultra marathons are his next goal.
"That's how I keep motivated — as a runner you set little goals for yourself."
Ken finishing #100 with congratulations from his best supporter, Lynn
October 29, 2017
---

STATO hosted it's 8th Annual Haunted Hustle on Sunday, October 29, 2017 in Temiskaming Shores beginning at the Haileybury Waterfront. Runners and walkers took part in distances from a 5km, 10km, 21.1km, all the way to 42.2km Don't forget the 4 Person "TEEN" Relay Event for teens from 13-18 years of age! Special registration rates for Teens under 18 are in place and designed to encourage our youth to take part in physical participaction - our event goal.

Congratulations to Glenn Woods on his overall finish in the 5k at the Haunted Hustle in Haileybury. Good job taking it easy. I forgot to mention that he ran dressed as a banana... and he ran a longer course than others. hat outfit kept me nice and warm. It was awesome running by kids screaming "Banana, Banana". Intended to walk it and take it easy but the legs, or the banana costume, had other plans. Glenn ran with his group of animals seen in the photo below.

Tawnie and Will Tai and Catherine Perrin also ran the Haunted Hustle Half and had a great experience.

Catherine commented: " It was so well organized from kit pick up to the after run meal. Everyone was so friendly and supportive that we really felt right at home. Even the 2 restaurants that we ate at, Zanties and The Rooster, were welcoming and had really good food. We stayed at Leisure Inn and were blown away by the comfortable home like atmosphere, especially at the free breakfast where we helped ourselves to good food and good conversation. I really hope to see more Rocks members next year, it's a fun race and a great way to spend the weekend. I hope to bring the rest of the kids next time and make it a family get together with a little run in the mix".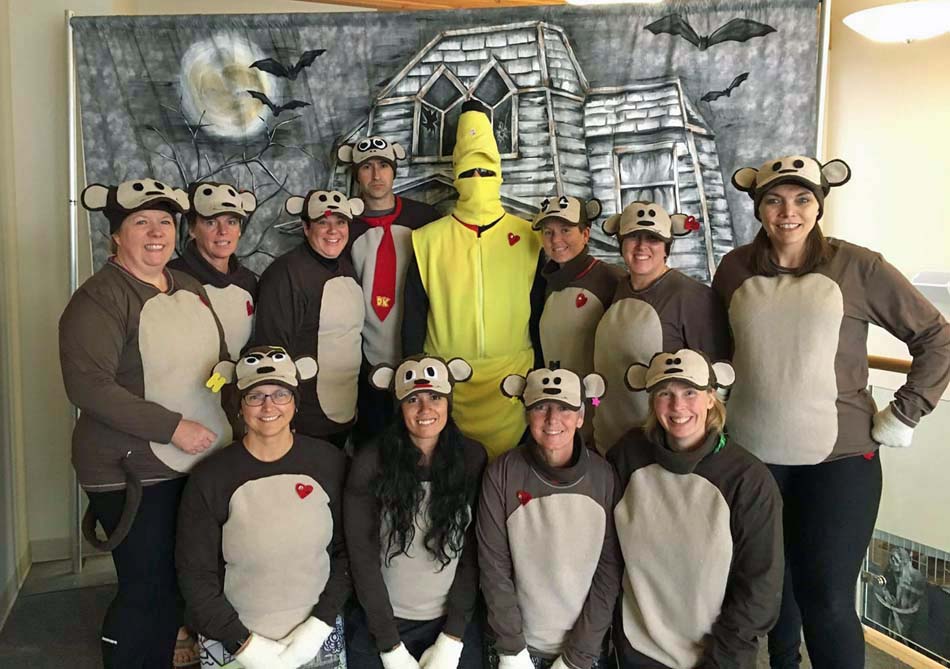 http://www.hauntedhustle.com/default.html

November 1 at Kivi Park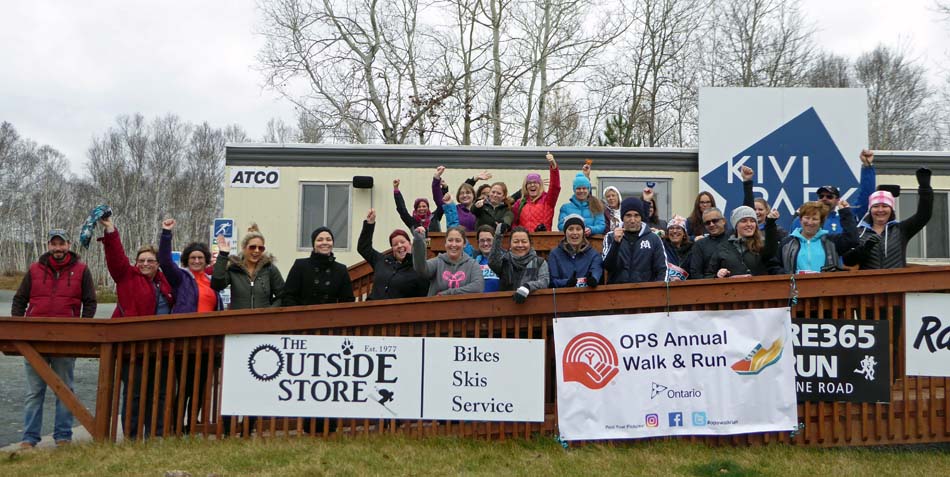 ---

Every year members of the different offices in the local Ontario's Public Services put on a walk and run in support of the United Way. There is a 3k walk/run and for the spirited there is also an 8k challenge. This was the first year the group chose Kivi Park as their preferred location. The ski trails used for the run are in superb shape. Participants also get a unique opportunity to run in an off road environment. Everyone was pleased with the location.
Kim Murch was the organizer this year with the assistance of Sara McIlraith for course and timing logistics. Steve Meade, Elizabeth Priebe, Julie Chartrand and Vince Perdue assisted with the course and timing.

Sudbury students running to end mental health stigma
Registration kicks off for the 2018 Unbreakable Spring Open
By Robin De Angelis, CBC News Posted: Oct 31, 2017
Students at Lo-Ellen Park Secondary School in Sudbury are organizing the 2018 Unbreakable Spring Open to raise awareness and end the stigma surrounding mental illness. (Robin De Angelis/CBC)
---

A group of students at Lo-Ellen Park Secondary School want people in Sudbury, Ont., to lace up for mental health awareness at the 2018 Unbreakable Spring Open.
The goal of the 5 km run is to raise awareness about mental health issues in the community, and end the stigma surrounding mental illness.
Josh Tillson organized the first event in April, after he lost his step-father to suicide in 2016. Tillson says running helped him work through that difficult time in his life, and inspired him to raise awareness about mental health issues in the community.
The first Unbreakable Spring Open run drew over 450 participants and raised over $14,000 for Cameron Helps, a charity that offers run therapy programs for youth mental health.
"Everyone there was just giving off this positive energy that was beautiful to see, and everyone was open to talking and having fun," Tillson says.
"I had many people, over the course of the day, come up and talk to me and share their own experiences with mental health and things that they would've never been comfortable talking about, but this event gave them that voice."

Tillson wants to see next year's run grow, and this time he won't be doing it alone.

"We have an amazing group of students here that are all really, really passionate and really excited to organize this run," he says.





Lo-Ellen Park Secondary School student Josh Tillson organized the first Unbreakable Spring Open after losing his step-father to suicide in 2016. (Olivia Stefanovich/CBC)
Bringing people together to end the stigma
Augustin Marks de Chabris participated in the run in April, and decided to get more involved as the director of the committee.
"There's a lot of stigma surrounding mental health, even now, so ... any kind of event that's raising funds for research and understanding of mental health, and the destruction of stigma around it, I think that's a great cause," he says.
For fellow committee member Mira Elstub, the cause hits close to home.
"I had a friend, he was suicidal and he had a hard time having people there to understand him," she says.
"I just feel like bringing people together, showing people that there are real issues like this even if you don't understand them, can really help others knowing that they have someone to talk to."
Click here for more information and to register for the 2018 Unbreakable Spring Open (2018 available soon).

Contrasting provincial perspectives at Cambrian College
2017-10-31
by Cambrian Varsity Athletics
---
| | |
| --- | --- |
| Emily Marcolini | Mary Strain |
---
Though things did not go quite as planned for the Cambrian varsity crew that had to deal with the raised expectations built on prior success and playing at home, quite the opposite was true in London, where Golden Shield runners managed to qualify three athletes for nationals.
Certainly, a silver-bronze performance for the women's tandem of Mary Strain and Emily Marcolini was not the least bit shocking, the pair accounting for back to back OCAA individual championship banners that made their way north in both 2015 and 2016.
The bonus, this time around, was a 24th place finish by freshman Shawn Belanger, highlighted by a final fifty metre sprint that allowed the Collège Notre-Dame graduate to crack the top 25, earning a trip to Sainte-Thérèse (P.Q.) in the process.
Back to the women, for a moment, as a top trio of Janelle Hanna of Fanshawe (22:11), followed by Strain (22:19) and Marcolini (22:37) played out pretty much as predicted. "We had a game plan going in that they would work as a team," noted Cambrian cross-country head coach Eric Leishman.
"It was really the two of them versus the Fanshawe girl up at the front. They broke away pretty early. By three kilometres, it was them and the rest of the field thirty seconds behind. They started to push the pace at 5 kms. With about 300 metres to go, it was kind of like what happened the last couple of races – Janelle just had a little bit more in the tank."
There was little, if any, disappointment in the voice of Leishman as he looked back on the bid to three-peat, from a Cambrian perspective, in the women's race. "They PB'd by about a minute or so," he noted. "Mary has never run under 23 minutes. You can never be mad about running faster than you ever have before."
As for his very dedicated male newcomer to the program, Leishman could not have been more pleasantly surprised. "Honestly, he hasn't run in two weeks with shin issues," he said. "I put him on the bike for past 14 days or so. He ran perhaps 15 kms in past two weeks. For him, running 28 minutes (28:25 – to be precise) for 8 kms was a huge surprise."
"To put it into perspective, I was 14th my first year and I ran 29:30," stated Leishman. "The depth of the middle of the field this year was surprising. He was 26th with about 50 metres to go, he definitely knew that he could sprint and he used that." The Cambrian troika will head to Quebec on November 11th for nationals, with Ontario expected to be among the favourites on the women's side.
| | |
| --- | --- |
| | |
---
Store News

Hello Runner's and Walker's,

Hello Runners and Walkers!

Congratulations to all who participated in the Haunted Hustle event this past weekend. You all did fantastic with the tough conditions now you can rest and recover.

As well Running Room is offering Good life members a nice discount from November 1st to the 19th on Nike shoes and apparel.

Also the Garmin Forerunner 35 is marked down to $199.99 from $249.99, as well the Saucony Triumph ISO 3 is marked down to $160, Brooks Adrenaline GTS 17 $140, and Asics GT 2000-5 is marked down to $150.

A couple races coming up is the Road to Hope race weekend in Hamilton this coming weekend and the Run to Remember race on Sunday November 12th at college Boreal starting at 9am. One other run coming up fast is Santa Shuffle on December 2nd also at College Boreal.

See you all at Run Club tonight at 6pm Cheers.

Eric,Ania, Erich, Cassandra, Sam, Caleb

We have FREE run club Wednesday nights at 6pm and Sunday mornings at 8:30am.
| | |
| --- | --- |
| | Track North News - by Dick Moss |

OUA Cross-Country Running Championships, Malden Park, Windsor, 10/28/17
"Start Women" - (L to R): Jessie Nusselder, Heidi Tuszkiewicz (#59),Meghan Sippel (#58), Jenny Bottomley (#51), Nicole Rich (#55), Megan Crocker (#51). (Photo Credit - Adam Kalab)
---
The Laurentian cross-country running team competed at the OUA Championships in Windsor this weekend, returning with 5th and 8th place finishes. The 5th place finish for the women's squad qualified them for the USports national Championships in Victoria in two weeks, while the men's 8th place finish left them only three points from qualifying. This was the first OUA championship in which the women competed over eight kilometres.
The women's team featured three runners in the top-23 and was once again led by Jenny Bottomley who placed 18th a time of 29:17 over the 8km course. She was closely followed by Heidi Tuszkiewicz, who placed 20th in 29:33 and Megan Crocker who was 23rd in 29:41. Nicole Rich was 33rd in 30:19 and Jessie Nusselder was 37th in 30:38 to complete the scoring. Displacers were rookies Nicole Sartor who placed 48th in 31:14 and Meghan Sippel who was 58th in 31:58.
"Jenny and Heidi put themselves in the lead pack with a group of elite athletes for the first of three laps," said associate head coach, Darren Jermyn. "They dropped a bit after a surge in the second lap, but then hung tough until the end of the race. Megan Crocker started more conservatively, but just got stronger with every lap. The other women ran tremendous races as well. All in all, it was an exciting performance – to give you some perspective of how fast they were running, Jenny went through the 5km mark in 18:18, then ran three more kilometres. Our goal now will be to rehab as quickly as possible, then get in a couple of good workouts before Nationals in two weeks."
"Lead Pack - Women1": (R to L): Jenny Bottomley, Heidi Tuszkiewicz (Photo Credit - Mackenzie Crowther)
Individual Results - Laurentian Women (8km)
18, Jenny Bottomley, 29:17
20, Heidi Tuszkiewicz, 29:33
23, Megan Crocker, 29:41
33, Nicole Rich, 30:19
37, Jessie Nusselder, 30:38
48, Nicole Sartor, 31:14
58, Meghan Sippel, 31:58
Team Results - Women
1. Queens, 37
2. Toronto, 62
3. Guelph, 79
4. McMaster, 100
5. Laurentian, 131
6. Western, 151
7. Waterloo, 209
8. Laurier, 223
9. Windsor, 228
10. Lakehead, 284
11. Brock, 324
12. Nipissing, 349
13. Trent, 394
14. Ryerson, 394
Incomplete teams: Algoma, York
---
"Men Start" - (L to R): Caleb Beland (#60), Paul Sagriff (#68), Liam Passi (#67) (Photo Credit - Adam Kalab)
The men's squad was led by rookie Paul Sagriff, who placed 28th over the 10km course in a time of 31:46. He was followed by Liam Passi who was 34th in 32:08, Caleb Beland who was 51st in 33:09, Sam Delage who was 63rd in 34:32 and Jarod Milford who was 66th in 34:52. Displacers were Gordie Chown and Jordan Burkitt who placed 76th and 78th in 35:29 and 35:39 respectively. Six out of the seven runners ran personal best times.
"The men have made remarkable progress since their return three years ago," said head coach, Dick Moss. "Their team average today was 33:17 for the 10km, and they've improved by almost a minute every season. Today, they were only three points from qualifying for nationals. And they know how to race hard when it counts. Almost all of them ran personal bests over a hard course today."
Individual Results - Laurentian Men (10km)
28, Paul Sagriff, 31:46
34, Liam Passi, 32:08
51, Caleb Beland, 33:09
63, Sam Delage, 34:32
66, Jarod Milford, 34:52
76, Gordie Chown, 35:29
78, Jordan Burkitt, 35:39
Team Results - Men
1. Guelph, 41
2. McMaster, 50
3. Queens, 85
4. Western, 99
5. Windsor, 117
6. Toronto, 162
7. Laurier, 234
8. Laurentian, 237
9. Waterloo, 241
10. Brock, 300
11. Lakehead, 312
12. Nipissing, 339
13. Ryerson, 354
14. Trent, 425
Incomplete Teams: Algoma, York
The women's team competes next at the USports National Championships in Victoria, BC, on November 11th. The men will soon begin preparations for the indoor track season.
In case you aren't on Facebook, we have a lot of photos from the OUAs.
Adam Kalab's Photos:
http://smu.gs/2yVzfX3
Mackenzie Crowther's Photos
http://smu.gs/2yTIpn5
Mark Dewan's Photos
http://bit.ly/2ydcJt2

Thanks!
Dick Moss
Dick Moss, Head Coach
Laurentian XC/Track Team
c/o Coach Moss <pedigest@cyberbeach.net>
Web: http://laurentianxctrack.com
Facebook: https://www.facebook.com/groups/laurentianxctrack/
For information call me.
Vincent Perdue
341 Fourth Ave, Sudbury On. P3B-3R9
705-560-0424
vt perdue@cyberbeach.net
Proud sponsor of the Sudbury Rocks!!! Race, Run or Walk for Diabetes
HOME | ABOUT US | CONTACT | ARCHIVES | CLUBS | EVENTS | PHOTOS | RACE RESULTS | LINKS | DISCUSSION

All photos images and content copyright Sudbury Rocks!!