| | | |
| --- | --- | --- |
| | | |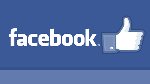 Hello Everyone, September 21, 2017
In this Issue:
Rocks!! Wednesday Apres Run
Ragnar Trail Run
Niagara Falls Barrelman
The Army Run
Petra Desert Marathon - Race Report
Rocks!! and Friends Tackle Silver Peak
SudburyRocks!!! donates to Diabetes Canada
Killarney - Perfect Setting for a Fall Run
Upcoming Events: Oct. 1, Run for the Cure , Oct. 8 Sudbury Fitness Challenge Turkey Gobbler, Oct. 15 Wiky
Running Room Run Club Update
Track North News
dog-who-ran-half-marathon-accused-of-cheating

Rocks!! Wednesday Apres Run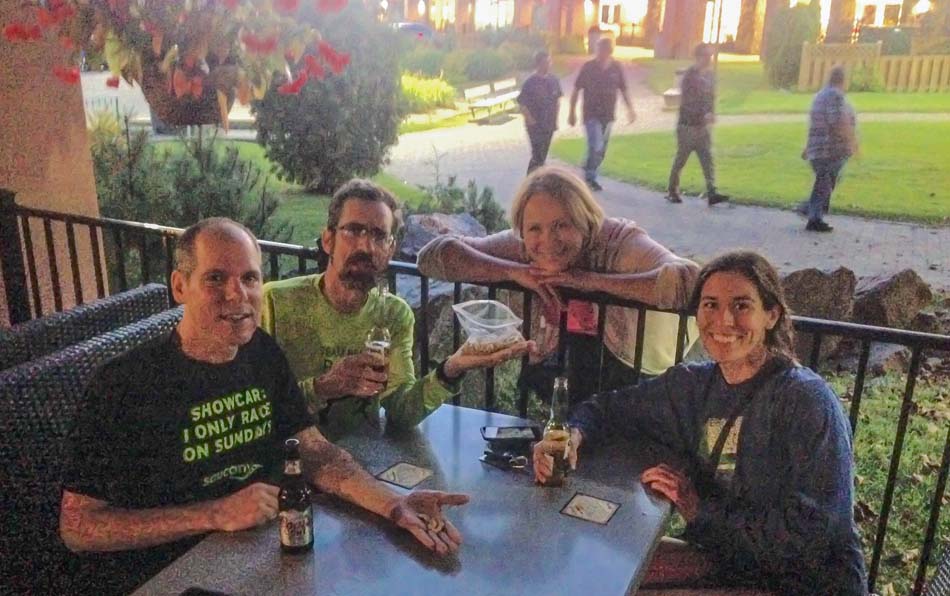 September 8-9, 2017
---

The Ragnar Relay is a multi stage, point to point team relay race covering hundreds of kilometers in one straight shot. Only 90 minutes from Toronto, right outside of Orillia lies an adventure seeker's paradise known as Hardwood Ski and Bike. Your team of 8 members (or 4 ultra members) will conquer a set of three trails, or "loops", that start and stop at Ragnar Village.
Teams start on Friday morning, run through the night with headlamps, and finish on Saturday. When you're not running, you'll enjoy camping with friends, bonfires, s'mores and party vibe that is unique to Ragnar. This overnight running relay is everything you loved about summer camp as a kid, with WILD trails to enjoy, billions of stars overhead, and no curfew.
---
There were 3 local teams involved in Ragnar. 1 - The Slurry Sisters (report included), 2 - Team Bear Bait with Xavier Icardo and 3 - Orange Mud Ambassadors with Henry Wong and Tricia Grynspan
(see photos below)
Slurry Sisters conquer Ragnar Trail Relay
WAKE UP…..IT'S YOUR TURN TO RUN!!!

It sounded like so much fun at the registration party, take 8 of your best run buddies, run, eat, sleep and laugh through 190 km of trails. It turned out to be a cold, hard, happy, painful yet amazingly satisfying challenge. The Slurry Sisters with Blisters entered the Ragnar Trail Relay at Hardwood Hills, We Found Our Wild, We Became Ragnarians and we are all ready to do it again next year.
190 km in total, 24 km each, through the day, night, heat, cold, fog, trails, roots, rocks, bridges, sticks and dust of Hardwood Hills. We camped, ran, ate, slept (not really), recovered and repeated for 28 hours and loved it. Each team member ran 3 loops, 1 green (easy), 1 yellow (intermediate) and 1 red (hard) in alternating order so that some ran them in the day and some at night. Thank you to Keegan, Jess and Hillory for braving the red trail in the pitch dark…you are our heroes.

The weekend began innocently enough with a 5 am wake up to get to the venue and watch the safety video prior to being allowed to check in. You know it's going to be 'fun' if there is a mandatory safety video first. Once we checked in we sent Hillory off to start the day, she was joined by Christine, our amazing team volunteer who actually ran 2 loops just for support, you rock sista!!. We then set up tents, snacks, our mascot and developed the plan for making sure we were awake and ready for our night runs….this relay just got real!

We had a rotation, we knew who to follow and who to wake up before we could nap. It actually worked quite well; cheer someone in, run your loop, be cheered in, wake up your snoring teammate, help them get coffee before they run in the dark and then you can have a nap. The Ragnar transition tent system was just as smooth, they slapped a bracelet on your wrist that matched the colour of trail you are heading out on and as you came in they took it off so you got a new one each loop. If you forgot what loop you were on, (at 2:00 am this is possible) you just took a look at your wrist and made sure you followed the trail signs with the same colour.

There was a village set up around the transition tent, it had a screen that tracked the teams coming through so you had a warning when your teammate was 200 m out from the finish, a big bonfire, a phone charging station, hot chocolate, coffee, s'more station, music and portable heaters….which were much appreciated given the dip to 2 degrees that night.

The trails were true to their description, the green trail, which I got to run at night, was an easy flow of mostly single-track switchbacks that allowed you to keep a good pace going, was relatively flat, maybe rolling, and visually easy to follow, even at midnight.
Yellow found you dipping into a valley and of course enjoying the down pace until you had to climb your way back up and out, around the single track, up and out through the pine bed and then up and out through the double wide grassy hill, oh and then up and out one more time, to reach the trail merge that brought you to transition.
Red was just ughhhh, I had saved the best for last, my legs were less than happy with the constant up and down over definitely the most treacherous of root and rock combinations with some log and boulder obstacles thrown in and a 'plank walk' that sent you about 2 feet down off the end. I have no idea how one of our 3 night runners didn't land on their face.

Ragnar put together a well organized and fully supported event. Check in was efficient, the Friday night dinner they supplied was a buffet with plenty of choices, there were indoor washrooms that felt like pure luxury and outdoor portapotties close to the camping area that were kept exceptionally clean.

It is very satisfying to run in the last 50 m with your team and receive your 8 medals that fit together, just like your well-oiled team. When you put the medal together, they formed a slogan, our read 'Together we conquered Ragnar Trail, Together we can do anything, We are Ragnarians'. They also conveniently act as a spoon, fork, bottle opener, wrench and screwdriver.

I'm so glad I jumped in on this adventure, thank you to my trail sistas, who along with running strong all came together to make a great team;
Hillory, you braved the first run, the night run and the painful run all with a smile
Helen, you brought laughter, as usual, particularly as you tried to set up your air hammock
Jess, you stayed after a Mayhem meeting just to see what this was about and you rocked it!
Tina, you saved us at the last minute without (much) hesitation
Katrina, you made sure we had a proper kitchen and outfitted our mascot
Keegan, you brought 'the money makers', young fast legs : )
Brenda, you brought us together
Christine, you brought true volunteer spirit, smiles, cheers and support
Thank you Sisters.

---
Rocks!! In Niagara
Sara McIlraith , Monica Haring and Glenn Woods took on the Niagara Falls BARRELMAN on Sunday. It was Sara's first foray into distance multisport.
---
Ticking one off the Bucket List – Barrelman Half Ironman!
by Sara McIraith

I remember running one Saturday morning last Spring with Glen Woods, listening to him talk about his big race goal for the summer. Those of you who know Glen, know that he has only recently come into the endurance sport world. It was just a few years ago that I was cheering him on at his first running race – the Run Under the Lights at Walden. I was actually sweeping the course on my skis behind him as he trudged through the snow after a freak November storm. That 3km race was an incredible accomplishment for Glen, and set the bar high for every race after that! I thought back to that snowy first race as he was telling me he was training for the Niagara Falls Barrelman HALF IRONMAN! At the time, I couldn't wrap my head around a goal that large, and here was Glen taking it on with eager enthusiasm.

Running with Glen this Spring put my running woes into perspective. I injured a hamstring following a PB performance at Around the Bay this March. I had to take a step back from my all my summer running goals. Coming off the best running year of my life, I was quite lost and was having a really hard time accepting that I am not invincible. Watching Glen steadfastly train for a race, where completion is more of an accomplishment than getting a fast time, made me think about my running focus.

Maybe I could shift my goals for the summer too. I decided to try a few more triathlons this summer, and train harder on the bike and swimming. I learned to be okay with letting the running go a bit in favour of these other sports. I didn't sign up for Massey, I didn't race the Finlandia series. Instead I raced the Timmins Heart of Gold triathlon, the Beaton solo and the Parry Sound triathlon. I traded in all double run days for swim/run and bike/run days. I even convinced Dexter to swim long distances with me instead of running.

Driving back to Sudbury after a rather comically disastrous finale race at Parry Sound, I saw a facebook post from Glen looking super happy after his long pre-half ironman simulation training day. Glen's post made me start thinking that maybe the unfathomable half ironman wasn't so unreachable. I let the idea stew for a few days, and then signed up for the Barrelman. Having only 3 weeks to up my training took all the 'time-based' goal pressures off. Neil completely supported me when I told him I signed up, even coming with me on my first ever 100km ride.

Race day was an absolutely rewarding experience. I felt strong through the swim and bike, and half of the run – until the heat got the best of me. Crossing the finish line I felt like I had really accomplished a special goal. Thanks so much Glen for inspiring me to 'think outside' the world of fast running. I believe I may have found a new venue to challenge me.
Hot enough: More than 21,000 in Canada Army Run despite Ottawa heat

After organizers declared all events "a go," more than 21,000 took part in Sunday's races, including the prime minister.
Joanne Laucius, Ottawa Citizen Joanne Laucius, Ottawa Citizen

Justin Trudeau in the 5k (finished in 22:37)
---
After a cool, wet summer, Ottawa has been basking in unseasonably balmy temperatures, but this weekend's blast of heat and humidity had Canada Army Run organizers in a quandary.
When it appeared that temperatures might reach 29C on Sunday, organizers took to social media Saturday to warn participants cancellations might be possible and it would be advisable not to try for personal bests.
Late Saturday night, however, organizers declared all events "a go," much to the relief of the 21,000-plus Army Run participants, including Prime Minister Justin Trudeau, who started off the day in the 5K event.
"This is my third run, but it's apparently the first time a prime minister has been in the Army Run and I'm very, very happy to be here," Trudeau told the crowd. "It's also a moment to recognize and celebrate our wounded warriors, those extraordinary men and women who serve the country with everything they have."
Army Run features 5K, 10K and half marathons. Two new events were added this year: the Vimy Challenge to commemorate the 100th anniversary of the Battle of Vimy Ridge, with participants running, walking or rolling over both five and 10 kilometres; and the Commander's Challenge for those competing in both the 5K and the 21-kilometre half-marathon.

Those challenge events attracted more than 5,000 runners overall. Race director Maj. Gus Garant said both would be held again next year, with the 5K+10K event renamed the Ortona Challenge to commemorate the Battle of Ortona.
"A lot of people came here for long-distance (races)," said Jamie MacIntyre, the Ontario region representative of Soldier On, a Canadian Armed Forces program that helps serving members and veterans overcome illness or injury through sport. About 50 athletes with Soldier On from across Canada participated in the events this year. "It would be sad if they had cancelled," MacIntyre said.
The average high temperature for this time of year in Ottawa is a little more than 19C. Sunday's high of 28C nudged the record temperature of 30C set in 1942. However, heat and humidity — a humidex of 34 — didn't fall into the "black flag" category of the heat-stress index used to assesses the effects on the human body.
"I wasn't used to this humidity, so I found it a little challenging when I had about seven kilometres left," said Master Cpl. Justin Fulford of Victoria, who ran the half-marathon. "I just tried to use all the water stations. The overcast weather in the beginning helped. I was expecting worse. I didn't see anyone falling. That's a good sign."
"I was in the Ottawa Marathon in May. It was about the same," said Toronto's Eddie So, a pace bunny in the 10K race.
Sophie Quan, a former logistics officer who suffered a stroke in 2012 at age 23, ran the 10K. She lives in Cold Lake, Alta., where there is already ice on the lake, and wasn't expecting Ottawa's hot weather. "This the first time in a year that I ran someplace really hot," she said.

There was only a trickle of runners to the medical unit based in the Cartier Drill Hall. Last year, about seven runners were sent to hospital because of heat exhaustion and dehydration, medical team co-ordinator Karen Lawrence said. "Based on on volumes, people probably slowed down a bit. We put out some extra spray and mist stations."
Hot weather has forced decisions about shortening on long distances races before in Ottawa and elsewhere. In May 2016, slower runners in the Scotiabank Ottawa Marathon had their route shortened by about 10 kilometres on a day when the humidex rating was expected to hit 40C.
Garant said preparations had already started for the 11th Army Run, scheduled for Sept. 23, 2018. Registration will open in October.

---
As usual many individuals and families from the area go to the Ottawa Army Run to support our troops and be able to participate in a quality well organized event. Take a look at the local results to see who took part. A few were involved in more than 1 event.
ARMY RUN 2017
September 17th was the eighth consecutive Army Run in which we have participated. Over 21,000 individuals ran in the 5km, 10 km (new this year) and/or the 21 km. This year besides the Commander's Challenge (5 km plus 21 km) there was the Vimy Challenge (5km plus the 10 km event) – to honour the soldiers from Vimy Ridge. The temperature in Ottawa at 28 degrees with a humidex of 34 was a challenge to runners and walkers in all categories, especially the wounded soldiers.

Norm and I did something we had not done before because of the weather – dropped from the 21 km to the 10 km. It was a hard decision as we had trained for the half but felt the weather was too hot, especially given our ages.

The event this year was very special to me – because it was the 10th anniversary the race organizers
decided to have a Wall of Remembrance to honour 100 soldiers who have passed – soldiers from all our wars. The army chose the first 100 entries who qualified – I submitted my Dad, Michael J. Bolger – a lieutenant in the second World War who was wounded in Italy and died at the young age of 49 before any of his grandchildren were born. I was beyond excited when I received notification late last week
that Dad had been chosen.

To run/walk along Colonel By Drive and see all 100 pictures was very special. Soldiers participating in the event touched each picture as they passed them. It was the most touching emotional running/walking event in which I have participated.

All aspects of this event are special – the pasta dinner, the exhibits, seeing wounded soldiers rising above their injuries to achieve their best. This is a "must do" event – even our Prime Minister thinks so – he ran the 5 km.

Congrats to all Sudbury runners and walkers who participated.
Mary Lou Trowell

Jenn, Mary Lou and Norm
Maureen, Linda and Louis enjoying post run refreshments

Rocks!! in Jordan
Petra Desert Marathon - Race Report
By Will and Tawnecia Tai
Will's Marathon Report:
In August 2017, Tawnecia & I ran the Petra Desert Marathon in Jordan. The run starts out in the UNESCO World Heritage site and one of the "New 7 Wonders of the World" - Petra . It is a city carved out of red sandstone mountains, and the race started out with us venturing past the tombs and caves in Petra before running through the Jordanian desert.
With an elevation gain and loss of over 1.4km according to my Garmin forerunner and temperatures in the high 30's degrees Celsius range with little shade, this was by far the most difficult marathon that I have completed and half marathon that Tawnecia has completed. Two female fellow runners who had each run over 100 marathons, and another male runner - all three of whom had also completed IronMan's stated that the Petra Desert Marathon was the hardest marathon that they had done and was harder than the IronMan's that they had completed.
This was also the first race in which I had gone through my mind that I have had enough and felt like giving up (the heat was nearly unbearable at the start of the mountain climb, and I felt very sick). It was arduous to get past this feeling and to regain the "believe in yourself, and all those that have supported you - have the courage and heart to continue to pursue your dreams". It definitely helped to talk to fellow runners from around the world and hear that I was not alone, and that they were clearly suffering as well. We encouraged each other to push through the doubts and pain.
With a dream-like mountainous lunar landscape, and beautiful colours of gold, brown, orange and red offset by green flora the course is absolutely stunning. The local Bedouins with their camels and goats on the course also added to the exotic feel of the run. I went through more water than I can measure, 4 gels, a pack of energy chews, 3 bananas and several cups of electrolyte beverage and coke during the race. The course is well supported with three doctor's on course, and aid stations with friendly and helpful Jordanian volunteers every few kilometres serving some combination of water, electrolyte beverage, coke and/or bananas This was a very rewarding race to finish, especially with new the new friends that we made.
The Petra Desert Marathon was continent 4 of 7 for Tawnecia to complete the Seven Continents Half Marathon club, and continent 5 of 7 for myself to complete the Seven Continents Marathon Club.
I have attached a link below to the race video that I captured on the course.
https://www.youtube.com/watch?v=1eOi01nY_t4
---
Tawnecia's Half Marathon Report:
My experience was a little different from William's as I did the half instead of the full marathon. Switching from the full to the half was a very tough decision to make and it took me right up to the last few minutes to make the change. This was due to several struggles I was facing at the time. My training had not been going well and shortly after the long plane journey and then the drive down to the lowest point on earth (which was incredible to float in the dead sea) my ankle and calf on my right leg swelled up. I am not sure if this was due to the fact that it was the first time I had not worn compression socks on the plane or just some fluky thing that happened but it worried me. These and a few other things were my deciding factors in making the switch. I did feel like a bit of a failure at the time, however, half way up that mountain I knew I had made the right decision and was very happy that I was doing the half.
My race went very well, I never once felt sick or that I needed to stop even though it was crazy hot and supper hilly. I kept a steady pace of mostly walking the up hill portions and running everything else. I took in very little water and nutrition compared to everyone else but I did have 1/2 a banana and a small sip of coke which is something I normally do not do while running but it did seem to help.
I had a great time on the course which was beautiful and I was able to stop for photos, and spent some time talking with another runner while we were climbing the big mountain; however I did end up losing her at some point because I started running again and I think she just kept walking for a bit longer. During this time we had passed a gentlemen who was not feeling so great (he did finish) and another lady who seemed to be struggling a bit as well. He encouraged her to keep going as hills were her strong suit and they were because once I lost the other lady I was running when this lady came up behind me and we basically spent the rest of the race together. We both pushed each other without having to say a word to one another. As I would start walking she would start running and pass me so I would start running and pass her once she started walking...This went on right up to the last km of the race when I pulled ahead and put in the final push to the finish which was downhill all the way in, she was however right behind me.
The course was grueling with the constant uphill battle, and the down hill in the last 4 km was not your usual let gravity take you in kind of down hill. This was more like running down a sharp drop off with gravel and uneven pavement. That last km however was nice and smooth and although my entire body was sore I was not hurt so I gave it all I had.
The finish area was very nice and just what you would have wanted at the end of that run. Some shade in the Bedouin style tents with some food and pop/water to drink while relaxing and cheering on all the other runners. Our hotel was just across the street from the finish and I had every intention of going to shower then coming back to see William finish but I was having such a good time talking with other runners and watching everyone else finish that I stayed to watch the last person cross the finish line. This was one of the best running experiences I have had in such a unique setting.
Cheers,
Tawnecia
Will and Tawnecia Tai - Camping in Wadi Rum, Jordan. What an adventure!
Rocks!! and Friends Tackle Silver Peak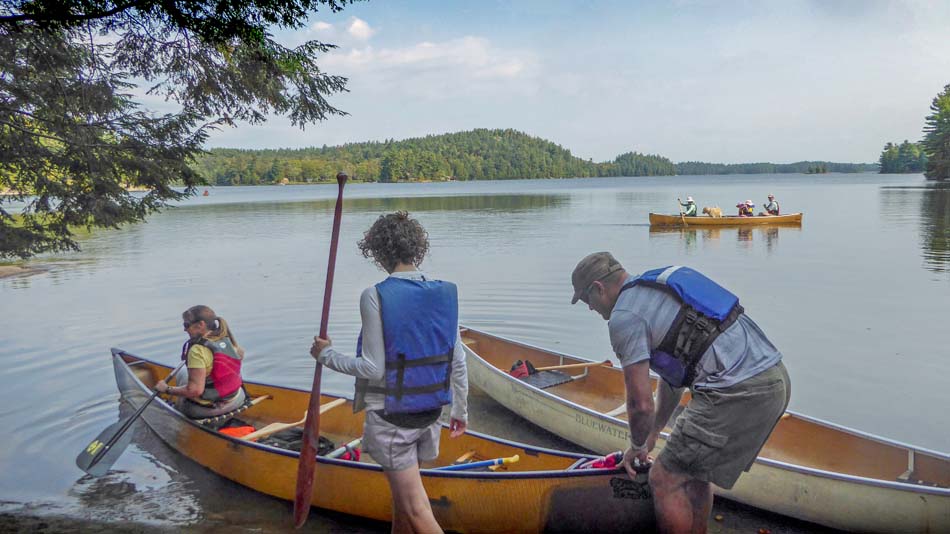 Setting out at Bell Lake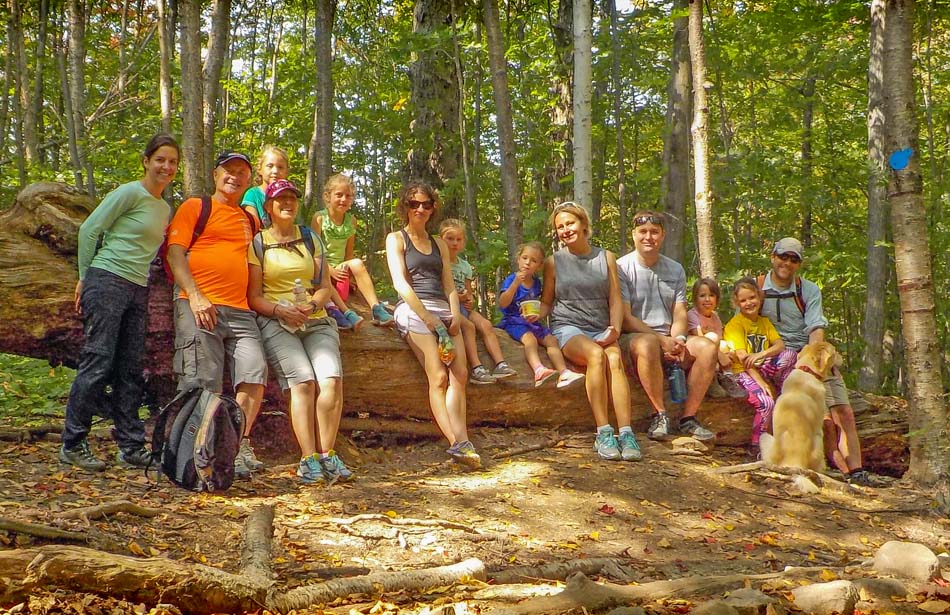 Silver Peak Base Camp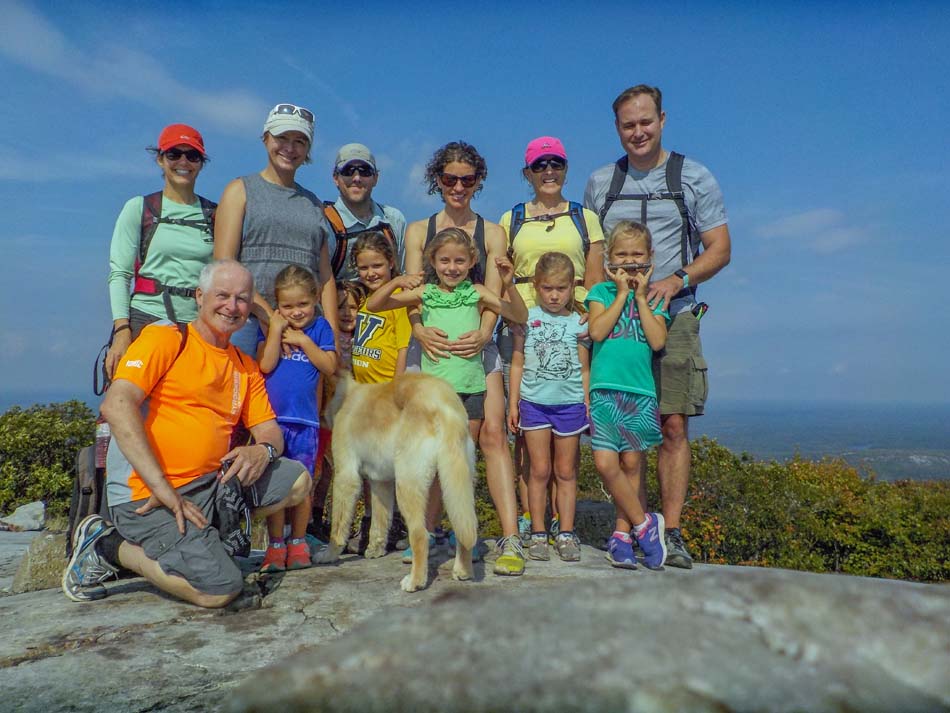 Success at the Peak
13 happy climbers and 1 dog
Thank you to Michelle Brunette for organizing the trip.
Congratulations to all the young ones for making the the trek without complaint.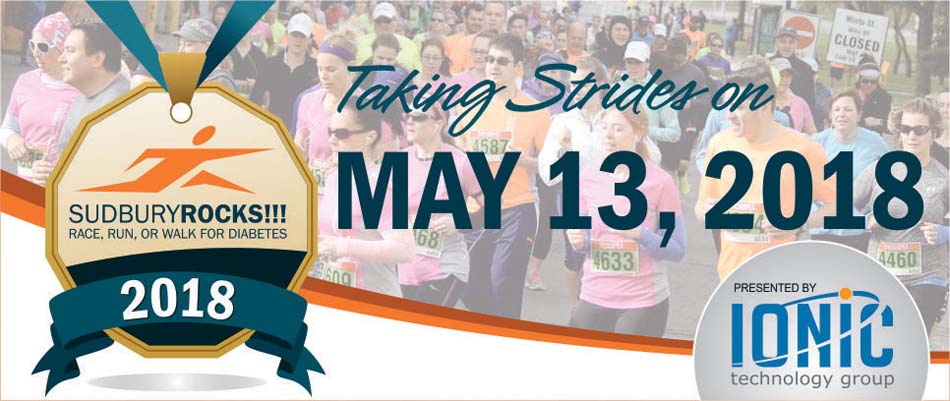 September 15, 2017
Today, SudburyROCKS!!! Committee member Vince Perdue stopped by to present Diabetes Canada the final donation from the SudburyROCKS!!! Race, Run, or Walk for Diabetes 2017!
This year, we managed to raise $24,000 from the race proceeds. We further surpassed that number with $17,000 in generous pledges from our participants!!
We are overjoyed and can't thank you enough for all your support! Thank you!!

Vince Perdue, Amylee Laforest and Bentley
Perfect Setting for a Fall Run
Second Annual Killarney Mountain Lodge Fall Classic
Set for Sunday, September 24, 2017
One of the province's most scenic areas to host second fall classic road race…

A stunning scenic course newly sanctioned as a Class A road race by Athletics Ontario, the Killarney Mountain Lodge Fall Classic boasts both road and trail runs. Three races will get underway on the morning of Sunday, September 24 with a 5km, 10km, and 21.1 Half Marathon attracting a cross section of runners. Each race features plenty of road running with some gravel trails, and a course that's relatively flat with plenty of wild life and magnificent fall colours on view.

Last year's winner of the Half Marathon James Morgan says he'll be back to defend his title, "It's such a treat to come to this part of the country for the beautiful scenery and wilderness, not to mention that running in the fall is a lot of fun. He adds, "I'm returning not only to keep the tradition alive and try and set another personal best time, but also because I love running and I love this event." Morgan ran the Half Marathon in 1 hour and 48 minutes and his goal is to beat that, "I hope I've trained enough to set another personal best. I plan to give it my best shot."

Organizers are also setting the table to ensure runners have the ideal diet both before and after the race. Athletes can look forward to carb loading the night before, when Killarney Mountain Lodge hosts a pasta buffet feast. General Manager, Kelly McAree says it's also becoming a bit of a tradition, "We're excited to get the runners ready for race day by providing them with a pasta dinner ahead of the run, and once again our chef has planned a fish fry post-race to help them build back much needed protein after crossing the finish line. We're also hearing the Fall Classic is an event runners are flagging for their race calendars."
Killarney Mountain Lodge Fall Class Race Details:
Half Marathon departs 8:00am
10km Run departs 8:30am
5km Run departs at 9:00am
The Lighthouse landmark entrance at Killarney Mountain Lodge will act as the Start/ Finish Line for the races and the Lodge will provide runners with first class amenities. A pasta buffet is scheduled for Saturday, September 23 to help runners build their carbohydrate intake and a post-race fish fry will build back much needed protein after the runs are completed. Participants and volunteers receive a souvenir race t-shirt commemorating the event.
The entry fee is $25 with proceeds going to the Children's Wish Foundation of Canada. The Half Marathon winner takes home a sunset cruise on "Stormy Night" from Killarney Mountain Lodge. For a look at the course maps see below or go to their Facebook page: https://www.facebook.com/killarneymlodge/
Click on Maps for larger PDF
Register at the Running Room here
For more information please contact Kelly McAree
---
About Killarney Mountain Lodge
Killarney, a jewel that is less than four hours north of Toronto, is a nature lover's paradise offering nearby access to hiking, kayaking and canoeing on Georgian Bay and in the interior lakes set within 187 square miles of undisturbed mountain wilderness at Killarney Provincial Park.

The surrounding pristine, sapphire blue lakes provide the perfect setting for recreational adventure. Other activities organized by the lodge include biking, fishing, sailing and powerboat excursions, swimming, tennis and yoga. After a day on the mountain, or on the water, guests can savour gourmet cottage cuisine, including a weekly fish fry, along with lakeside views from the channel at one of the Georgian Bay's best adventure resorts.

For more information, visit www.killarney.com. Killarney Mountain Lodge, #3 Commissioner Street, Killarney, ON, Canada - or call 1-800-461-1117.



Upcoming Local Events
October 1, 2017
Welcome to CIBC Run for the Cure in Sudbury
We invite you to run or walk with us on Sunday, October 1, 2017 for the CIBC Run for the Cure in Sudbury. Whether it's your first time, or you've participated for years, we look forward to having you join the movement! Help make this year's event inspirational and memorable, all while you help the Canadian Cancer Society create a future without breast cancer.
Lise Perdue has entered a Sudbury Rocks!! team in this year's Run for the Cure We would love you to support the cause and join the group. You can become part of the team by going to the REGISTER page. Click on JOIN A TEAM and then type Sudbury Rocks!! Running Club
RUN START TIME: 10:00 AM
Sudbury
Cambrian College, 1400 Barry Downe Rd.
Sudbury, ON, P3A 3V8
Route Map
Contact Information
sudbury@cbcfcloud.org
705-524-6739
Team Coordinator
teams_Sudbury@cbcfcloud.org
705-524-6739
Volunteer Coordinator
vol_Sudbury@cbcfcloud.org
705-524-6739
Click on Image for Full Poster
October 15, 2017
10k Championships on beautiful Manitoulin Island Plus 10k Walk
We have the 10 km Slower Runner Division for beginner runners and walkers.
Sponsored by the Wikwemikong Health Centre Diabetes Program this Race Starts at 10:00 a.m. Kaboni
GREAT NEWS: The after run full lunch is returning for 2017!
10 Run Starts at 10:50 a.m.
Registration: 8:30 a.m. to 10:15 a.m. – Wasse Abin Pontiac School
Entry Fee: $20 for Adults $10 for Students
Shuttle service is available.
Info: (705) 859-3164
| | |
| --- | --- |
| | |
---
Store News

Hello Runner's and Walker's,

Hope everyone had a great weekend with the fantastic weather we experianced.

We are looking for an instructor for the Learn to Run and 5km clinics that are starting on Monday September 18th going for 10 weeks if you are interested, swing by the Sudbury Store.

Take care everyone and see you all tomorrow night for Wednesday Run Club :)

Eric, Ania, Cassandra, Kristina, Caleb Erich

We have FREE run club Wednesday nights at 6pm and Sunday mornings at 8:30am.
| | |
| --- | --- |
| | Track North News - by Dick Moss |
For information call me.
Vincent Perdue
341 Fourth Ave, Sudbury On. P3B-3R9
705-560-0424
vt perdue@cyberbeach.net
Proud sponsor of the Sudbury Rocks!!! Race, Run or Walk for Diabetes
HOME | ABOUT US | CONTACT | ARCHIVES | CLUBS | EVENTS | PHOTOS | RACE RESULTS | LINKS | DISCUSSION

All photos images and content copyright Sudbury Rocks!!