| | | |
| --- | --- | --- |
| | | |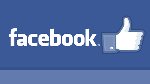 Hello Everyone, August 24, 2017
In this Issue:
Rocks!! Wednesday Apres Run
Personal tales from the Beaton
Orillia Tri Becomes a Du
Mudmoiselle 2017
Upcoming Events: Ramsey Tour September 10
Running Room Run Club Update
Track North News
dog-who-ran-half-marathon-accused-of-cheating
Rocks Wednesday Apres Run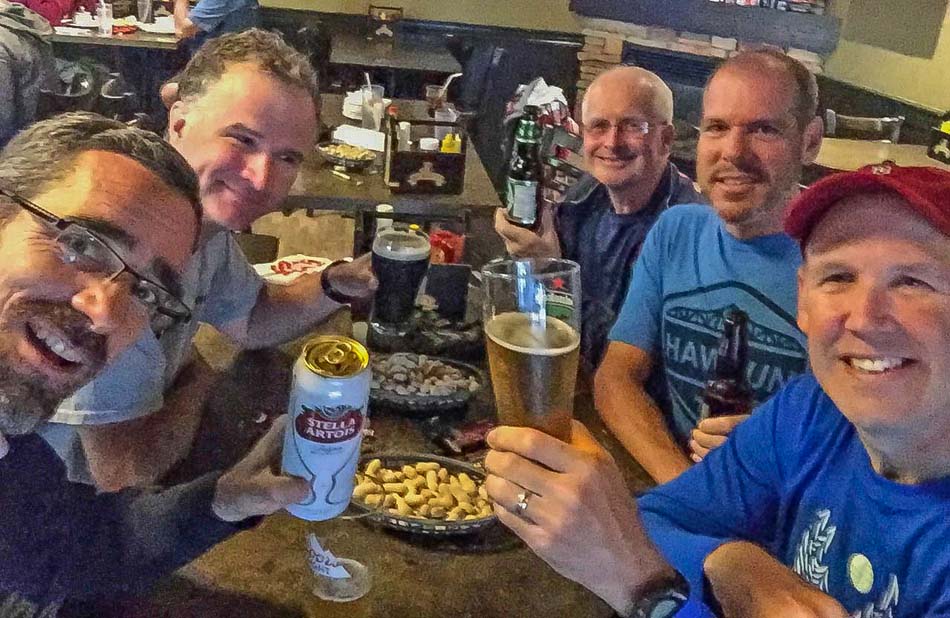 A good run finished off at Buzzy's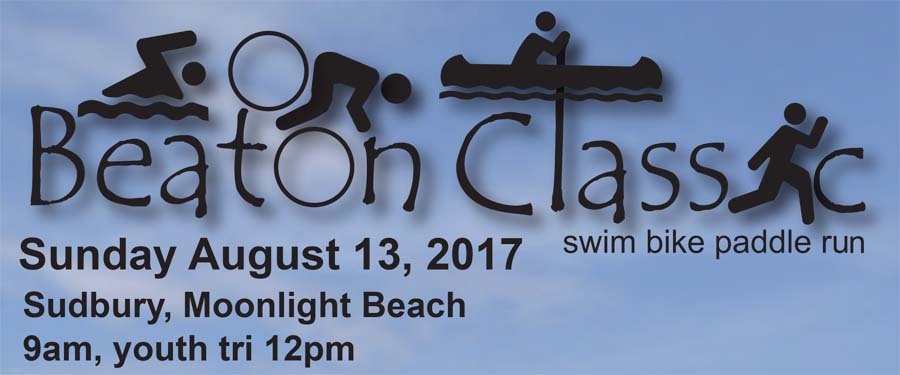 Personal Tales from the Beaton
By John Larmer

---
Some personal tales of our family's/team's experiences from a super fun "Beaton Classic" tradition:
Perhaps the highlight of the many that have stuck to this always fun event over the years, is the draw for the bike. This beauty Kona is graciously provided by long time sponsors, Don, Scott & all down at "The Outside Store" where the service is supreme….go there, you will not be disappointed!
But I digress…on with the story. "You gotta be there to win", is the mantra those who've stayed on in anticipation of winning this valuable post race prize usually chant when a name is called. But sometimes that person has already departed….for then odds then go up, and we all get pumped in anticipation of having another shot! :)
Now over the 30 years or so that the Larmer kids have managed to ice a team, (Yikes!), I must confess that certain team members have enjoyed some success in this regard. One D'arcy Ryan, of New Liskeard hockey legend fame, being the first lucky recipient. Followed closely by Jenny Bromage, solid distance swimmer, annual SFC event volunteer, and chief household manager of said Bromage/Larmer clan, being the second.
But this year it was James' turn to get the call….and that's when the comedy of being on team "Short Fuse" once more comes into play! Chuck, I'm going to leave this earlier part of our story for you to sort…for you will undoubtedly go down in the folk lore of Beaton comedy history, right in there with another of my early paddlers, one James Wickenden, who once managed a front page picture in the Star the season he crashed the bike during the tag on the rubberized tack up at L.U…..fortunately his face was hidden from view as he bounced his way on down the track that season, & into cartoon comedy infamy…you see, he had neglected to fasten his lid, and this got us DQ'd, & on the very day we had finally managed to place….therefore no medal that year! :) How did Kerry put it? Oh ya, "rules are rules". Yet in extending a bit of kindness Jim's way, I should now point out that he was not a cyclist back then. So the climb back up to the stadium proved quite a challenge for a cycling novice such as he.
Anyway, James, this years draw winner, who already owns 2 new bikes from the Outside Store, (as well as a shed full of other slightly used rigs!), was about to graciously decline taking possession of said prize…much to the chagrin of his original sponsor, who happened at the time to be sorely in need of a new bike! And that's when yours truly, old "Short Fuse" himself, nearly popped a vein in prodding the lad into finally claiming the prize! Lol :)
In closing, the Beaton Classic remains a supremely fun Sudbury tradition for all who accept the challenge….the volunteers, the organizers, long time sponsors like Dairy Queen, The Outside Store, and the many new ones too….to everybody involved, thanks a bunch! Did I mention all the fun….now to get some kms in on this beauty….before the rain starts up again!
Mudmoiselle in Sudbury 2017
Getting down and dirty for a good cause
Mudmoiselle event Saturday raises more than $57K for cancer research 88



Brandi Chatwell and Melissa Rioux (back row from left), Kate Eastwood (front row, from left), Amber Nancoo, Lynn Venne and Ariel Bertin, members of team Rack Attack, relax after Saturday's obstacle run at Mudmoiselle, held at Adanac Ski Hill. (Darren MacDonald)

---


Sunny skies and ground still wet from last week's heavy rains made for perfect conditions for this year's Mudmoiselle event.

The 5K obstacle run is held each year at Adanac Ski Hill to raise money for the Canadian Cancer Society.

Justin Burns, community fundraising specialist with the local Canadian Cancer Society branch, said the day went off without a hitch.

"It was really good," Burns said. "The weather worked out really well for us, which was great. We had a bit of rain during the week, which made everything muddy. And then we had a beautiful day today.

"We had about 420 participants, plus at least 50 volunteers that helped make everything come together."

Again this year, the Canadian Cancer Society partnered with Talos Steel, who designed all of the obstacles participants encountered Saturday.

"The mudmoiselle event is a ladies mud run, for women only," Burns said. "It's a 5K mud obstacle course and all funds raised at the event go towards the Canadian Cancer Society, which goes to fund Canada's most promising research and vital support services, including right here in Sudbury."

This year they raised, so far, $57,000, Burns said, with more donations still coming in.



Mucked Up Divas
Muddy Miners
Glenn Woods in Orillia Duathlon
Sprint Triathlon ~750m- 33K-7K

You will begin your race with a 750 m swim in beautiful Lake Couchiching along with all the other triathletes. The difference for Swim/Bike athletes is that they all start together in one wave, not sorted by age group. It is a beach and wave start. You will swim in a clock-wise direction following a rectangular pattern before returning to the transition. All turns will be marked with large orange buoys. The Bike Course would be noted as a little more "technical" and begins with some short hills and turns but once out of town there are some long flat sections where you can build some speed. There are some rollers on the course but nothing terribly difficult. The return on the bike tends to be mostly down-hill so be sure to check your speeds on your approach back to transition. Once back in transition your race is considered over. Catch your breath and when you are ready you can return your timing chip to the ladies at the finish line.

Late News:

ATTENTION - Orillia Athletes

THE SWIM FOR THE ORILLIA TRIATHLON HAS BEEN CANCELLED FOR ALL EVENTS.

The swim has been cancelled due to high pollution counts at Lake Couchiching Park.

We have been monitoring Lake Couchiching throughout the week. For the duration of the week water tests showed levels safe for swimming as deemed by Triathlon Ontario. However, our most recent water test which we received back today (taken Friday Aug 18) has showed results at 680ppm which is unsafe for swimming.

Your safety is of utmost importance to us, as a result the race will proceed as a DUATHLON for all events.

Duathlon Distances: Sprint Triathlon (2km Run/33km Bike/7km Run)
https://www.sportstats.ca/display-results.xhtml?raceid=43946
Upcoming Local Events
September 10, 2017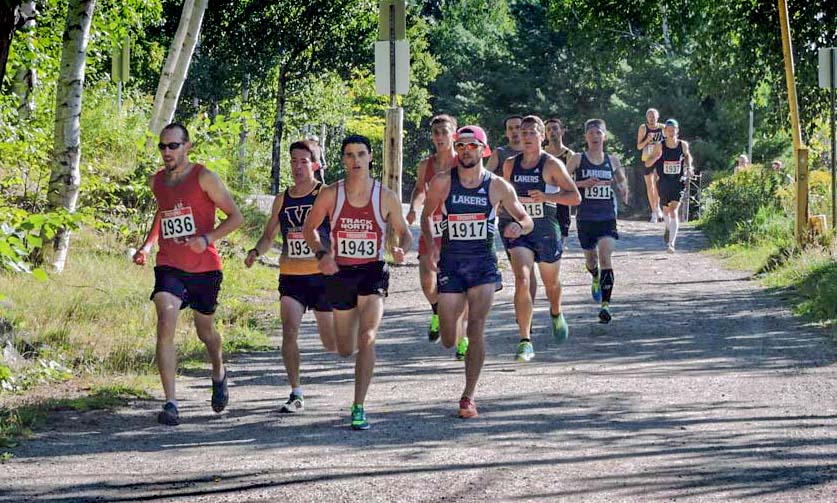 5k & 21.1 k Roadraces
The SudburyMasters Continental Insulation Ramsey Tour is taking place on Sunday, September 10 at Laurentian University at 10:00 am.

EVENTS: 5 km and a 1/2 marathon.

REGISTER:on-line through the Running Room - or - Manual Entry Form

If you have any questions please feel free to contact Jesse Winters

PHONE: (705) 674-2293
| | |
| --- | --- |
| | |
---
Store News

Hello Runners and Walkers,

Hope all of you are doing well and enjoying your summer.

Ramsey Lake Tour is approaching fast on Sunday, September 10th with the 1/2 marathon and 5km races. Sign up today!

Starting today through Sunday, August 27th selected Asics are on sale. Stop by the store to take advantage of this great sale! Nimbus 19 is $149.99 (vs. $199.99), Kayano 24 is $164.99 (vs. 219.99), Cumulus 19 is $99.99 (vs. $159.99), and GT-2000 5 is $118.99 (vs. $169.99). Also, ASICS apparel is 20% off :)

Our clinics are in full swing with Catherine's 5/10km and Ania's and Ryan's half marathon. New clinics starting in September!!! Who is in? If you know anybody who might be interested, please spread the word!

Take care everybody and see you all tomorrow night for our RUN CLUB! :)

Eric, Ania, Sam, Kristina, Caleb, Brendan

We have FREE run club Wednesday nights at 6pm and Sunday mornings at 8:30am.
| | |
| --- | --- |
| | Track North News - by Dick Moss |
For information call me.
Vincent Perdue
341 Fourth Ave, Sudbury On. P3B-3R9
705-560-0424
vt perdue@cyberbeach.net
Proud sponsor of the Sudbury Rocks!!! Race, Run or Walk for Diabetes
HOME | ABOUT US | CONTACT | ARCHIVES | CLUBS | EVENTS | PHOTOS | RACE RESULTS | LINKS | DISCUSSION

All photos images and content copyright Sudbury Rocks!!