| | | |
| --- | --- | --- |
| | | |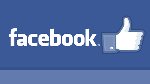 Hello Everyone, July 20, 2017
In this Issue:
The Rocks!! have lost a good friend and member
Historic Massey Marathon celebrates four decades of running
34th Annual Ian McCloy Island Swim
Chantal Warriner COMPLETES Women's FKT on the Bruce
Upcoming Local Events: July 22 Finlandia Series, July 23 Sudbury Fitness Challenge Mountain Bike Tour
Running Room Run Club Update
Track North News
dog-who-ran-half-marathon-accused-of-cheating
The Rocks!! have lost a good friend and member
| | |
| --- | --- |
| | EHRHARDT, Klaus - Our family announces, with great sorrow, the passing of Klaus Ehrhardt on Monday, July 10th 2017, at 68 years of age. Klaus was the proud father of his three daughters: Katie (Justin), Jackie, and Caroline (Taylor). Dedicated husband to Judy Hennessy (predeceased 2003). Cherished "Pops" to his grandchildren Juna and Edwin Polden. Loving eldest son of Hans and Hildegard (both predeceased). Loyal brother of Peter (Linda), Evelyn (Glenn) Hillhouse, and Frank (Candy). Klaus will also be sadly missed by his partner Myrna Furlani and her family. He will be fondly remembered by many extended family members, friends, coworkers, hockey teammates and track and field contacts. Klaus was born in Luneburg, Germany, on July 24, 1948. He was raised in Port Colborne, ON. After college he relocated to Espanola, ON. for his career, where he and Judy raised their girls. Klaus worked as a forest management technician with the MNR for 30 years. He enjoyed being in the forest, flying planes, and he had also worked as an air operations boss to help combat major forest fires across the country. He was a skilled handyman and carpenter, who will be remembered for his pride in workmanship and commitment to a job well done. He was the supportive follower of his daughters' athletic pursuits and could always be seen cheering from the stands. Klaus had a love for travelling, tractors, and family get togethers. He was dedicated to living a healthy lifestyle, and as a passionate runner he completed 3 Boston marathons. He will be missed but never forgotten, and his zest for life will live on through everyone who knew him. Klaus will be placed to rest with his wife in Bancroft, ON. We welcome family and friends to join us for a Celebration of Life in Klaus' honour at the Espanola Regional Recreation Complex on Sunday, August 20th from 1-4pm. |
Thoughts from Jim Taylor:
Words can not express the sadness my family feels with the passing of Klaus Ehrhardt. Klaus was the most supportive parent I have ever seen of any of the athletes I have ever coached. Klaus always provided inspiration to both of my boys as they progressed in their triple jump careers. He gave some inspiration to Ryan, the day before he jumped at the National Championship. My deepest sympathy goes out to Caroline and her sisters. Your Dad will always be watching over you as you fly through the sand. The track and field world will miss you Klaus
Historic Massey Marathon celebrates four decades of running

July 13th, 2017 by Dan Way Canadian Running Magazine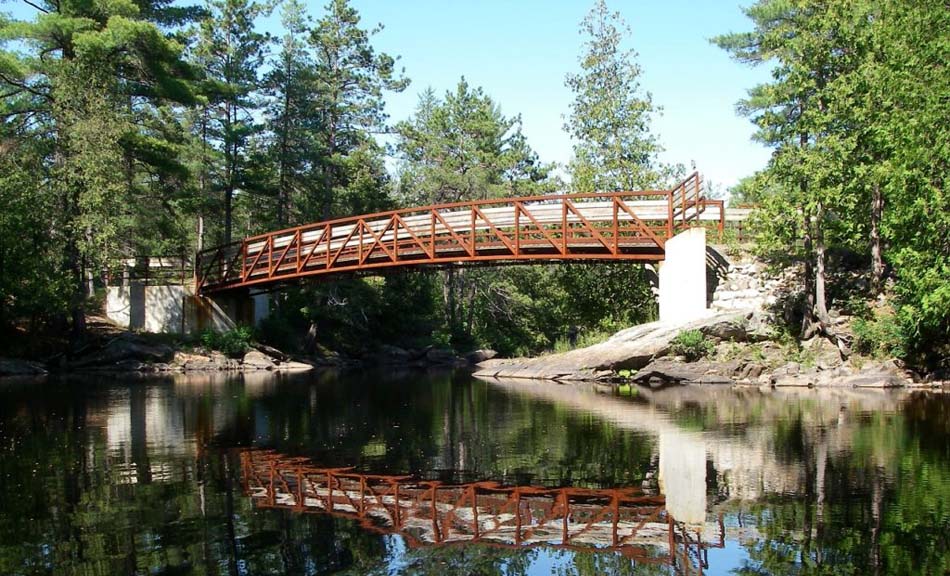 A small event in Northern Ontario celebrated a big anniversary this weekend. The Friendly Massey Marathon in Massey, Ont.–about 100K west of Sudbury–ran for the fortieth year this Sunday, July 16th. That puts it among a small and distinguished group of Canadian running events to take place for 40 years or more.
---
Fun Facts about the Run
What: Friendly Massey Marathon
When, Sunday July 16th, 2017
Where: Massey, Ont.
Race(s): Marathon, Half, 10K, 5K
History: Since 1977
Web: masseymarathon.com
---
Along with the signature Friendly Massey Marathon, a Boston Qualifier certified course, the event includes the Spanish River Half Marathon, the Chutes 10K and the Family 5K, meaning there is a race and a distance for every runner. All in all, about 300 participants are expected to take part.
We spoke to one of the event organizers, Robert Lefebvre, to tell us a bit more about the history and success of the race.
CR: The event is celebrating its 40th anniversary in 2017. Tell us a bit about its history and longstanding success.
In the past, the event has been called the Northern Lites Marathon, the Rainbow Country Marathon, the Voyageur Marathon and finally the Friendly Massey Marathon. It was founded by Norm Patenaude, who was also one of the founders of the Ontario Roadrunners Association and helped develop the standards used for race accreditation which have been adopted by several national and international running organizations. His contagious enthusiasm was responsible for attracting many participants and volunteers to the event year after year. Maintaining a loyal following was never easy. The event changed locations regularly in its infancy to places such as Espanola, Chelmsford, Sudbury and finally Massey. Subsequent organizers have been able to prosper from the loyal following and the networks that exist in the running community and for them, we are eternally grateful.
CR: Has the event run for 40 consecutive years? What's changed?
There has been no interruption in the event which first took place way back in 1977 and was held in Chelmsford, Ont. As mentioned, the name and locations have changed on multiple occasions. There have also been shorter runs added to continue to attract runners or every age and ability. The 10K is celebrating its 10th anniversary this year while this is the second year we have offered the Family 5K.
CR: Are there any particularly notable years/editions of the event?
In 2011 we had a runner, Lars Mayer, from Dusseldorf, Germany who was nearly seven feet tall. He finished third overall. An African runner–Elbhaizi Ahmed of Morocco–ran and set the current course record (2:29:53) in 1994.
CR: Why should a runner consider doing your event? What makes it special or unique?
Some have said that our event is set up well for runners looking to make a last attempt at getting their Boston Qualifying time. The course is run as two loops of the half marathon course which is flat and fast and runs along the Spanish River with lots of shade. It is also one of few events to take place during the midst of the summer yet usually has very good conditions for running and racing. Our volunteers show up with smiles on their faces and cheer on and assist the runners in any way they can. We provide awards to as many runners as our budget allows and have draws on Saturday for anyone picking up their race kit. A traditional spaghetti supper is offered on Saturday evening and there is a popular pancake breakfast for all participants on Sunday morning at the Massey Arena.
We are also located right near the beautiful Chutes Provincial Park, which has six kilometres of hiking trails with great views of scenic waterfalls. With fun runs on Saturday we provide something for everyone in the family and a full weekend of fun. In fact, there have been several occasions where family reunions are centered around the event.
CR: What are the course records, who set them and when?
Marathon
Male: Elbhaizi Ahmed (Morocco): 2:29:53 (1994)
Female: Angela Batsford (Callander, Ont.): 3:06:38 (2005)
Half Marathon
Male: Stan Trudeau (Toronto, Ont.): 1:10:40 (1997)
Female: Jennifer Faraone (Toronto, Ont.): 1:21:03 (2004)
10K
Male: Eric Leishman (Chapleau, Ont.): 33:34 (2014)
Female: Katie Wismer (Sudbury, Ont.): 38:47 (2015)
5K
Male: Justin Leale (Espanola, Ont.): 17:42 (2016)
Female: Michelle Kennedy (Sudbury, Ont.): 20:57 (2017)
---
2017 Locals in Massey
by Lynn Stubbings
---
| | |
| --- | --- |
| Zav's van of potential stool recipients at 4:00 am (The car got 4) | 3am never gets easy for this annual event. The Massey Marathon event has an early start at 6am which is great for a summer run. To get there an hour before gun time from my brother Vince's house in Sudbury we need to be out the door by 4am. That's the only con. The people are great, the course is great and the pancake breakfast hits the spot after. Ken's #97. My #79....and I got an extra medal for third fastest in my age category. Vince did too. The other best thing about this event is the after party at Louie and MaureenMoustgaard's beautiful hideaway on Lake Panache. Love the time with our northern friends |
34th Annual Ian McCloy Island Swim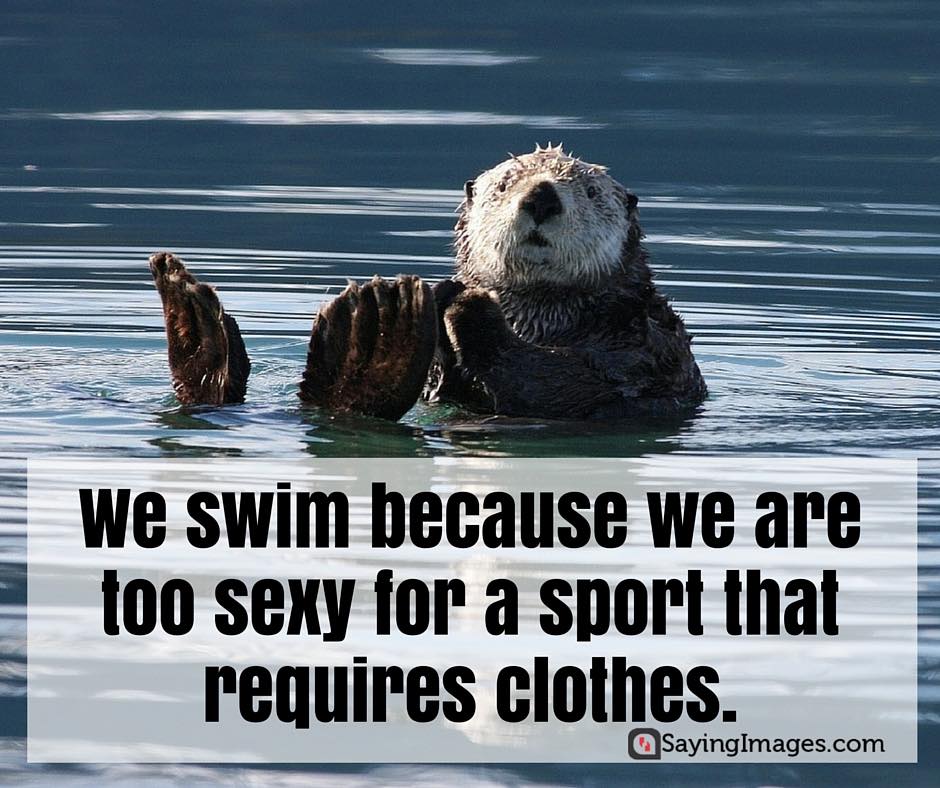 ---
PASCAL: McCloy Island Swim an event for all
By Randy Pascal, For The Sudbury Star
Monday, July 17, 2017 4:28:49 EDT PM
Even a limited sampling of those on hand for the 24th annual Ian McCloy Island Swim gave proof to the notion that this gathering of individuals really does put the fitness in the Sudbury Fitness Challenge.
For a large number of these athletes of all ages, daily physical activity is merely a way of life, squeezing a Sunday morning open water swim into a weekend schedule that inevitably featured some other sporting challenge in the mix. Two mile female 30-39 champion Julie (Rathwell) Falvo summarized the mindset as well as anyone who exited the waters of Lake Nepahwin on to the Laurentian Beach. "I still do the running, the swimming, the biking, the skiing, anything that I can do to come out and hang out with friends and be active," she said. A lifeguard and one-time water polo player from the days of her youth in Lindsay, Falvo participated for the fifth or sixth time in the Island Swim, mostly in the recent past. "It was a little wavy compared to last year, it was a little cold compared to other years, but it was still really fun," she said. "It's a grassroots event and we all come out, we all swim. It's fun to see all of the people participating."
Defining himself as a "casual swimmer," Lawrence Hooey was involved for the second consecutive year, both times while visiting Sudbury on vacation from his home in Sweden. "My family had a camp on Lake Ramsey until the early 1990s," he explained. "I studied metallurgy and had hoped to come back to Sudbury, but I happened to get a job in Finland." Some 24 years later, his Scandanavian adventure has now had he and his family move to Sweden, well north of Stockholm. "The language is different, but the environment is very similar to here, quite beautiful with the same types of forests and lakes and nature," said Hooey. While the bulk of his periodic training occurs in a pool setting, the first-place finisher in the one mile men's 40-49 division has found a way to deal with the absence of lane markers out in open water. "I actually try and look for somebody close by who actually looks like they know what they're doing," he said. "I try and keep that person in my sights, and hopefully they can keep me on track. That's my strategy, but I'm not sure I would say it's the best strategy," Hooey added with a laugh.
That "searching for someone who looks like they know what they're doing" strategy might well have pointed Hooey in the direction of 11-year-old Noah Rioux, though the member of the Sudbury Laurentian Swim Club was actually some four minutes ahead, showing the way in the 12 and under division. Back for a second straight year, Rioux actually has latched on to at least one method of helping get a sense of his bearings by virtue of his adaptability in the water. "I do mostly front crawl, but I don't do all front crawl," he suggested. "Once I get to the island, I just looked around and did some breaststroke, just to make sure I knew where I was going, to get a sense of direction." A regular on the Sudbury Fitness Challenge circuit, along with his parents and his brother, Rioux echoed his thoughts on the one issue that targets many of those who train for this event almost exclusively with sessions in the pool. "The one big difference is the depth – I hate that," he said. "If you ever look at the bottom of the pool, you can see it and know where everything is. In open water, you look all around and all you see is black, and it kind of scares me." Not enough fear to bypass the event, however, even on a day with less than ideal conditions. "This is way colder than last year," Rioux said. "I'm freezing right now, but when I was in the water, I was perfectly fine. Once you get moving in the water, it's not really that cold."
That mindset was likely music to the ears of 24-year-old Connor Watson, a coach with the SLSC, and relative newcomer to both the area and the race itself. "I did it for the first time three years ago, when I moved up to Sudbury and they told me about the swim, so I thought I would hop in and give it a try," said the native of the Kitchener-Waterloo area, who made his way North for post-secondary studies at both Cambrian College and Laurentian University. "I had the intentions of training this year, but it was really more of a fun swim. I encourage my swimmers, the kids and the masters, to come out and do this, so I thought if I come out, then they can, too."
Truth be told, it wasn't going to take a whole lot of convincing to get 14-year-old Paris Macey out to the lake. This talented young athlete never sits still. The day prior to the Island Swim, she won the K1 sprint kayak 2,000-metre race at the North Bay Canoe Club Regatta. "I had heard these girls were pretty fast, and I was in the high-performance category, and there was a mix of 14 year olds and 15 year olds. I didn't think I was going to win," she said. But win she did, then followed that accomplishment by earning the crown as fastest female in the two-mile Island Swim race, and finished behind only men's champion and former varsity swimmer Jordan Hotta. "I've been swimming longer than I've been doing kayaking, but I enjoy them equally as much," explained Macey. "The swim season is almost over, so sprint kayak is good crossover training for fitness." It is, after, the Sudbury 'Fitness' Challenge.
Note: The Ian McCloy Island Swim is the fourth in the seven-event series that constitutes the SFC, with the Swim organized by Laura Young and Laurentian Masters Swimming.
Randy Pascal's sports column appears twice weekly in The Sudbury Star.
Chantal Warriner

Welcome to my journey. My name is Chantal Warriner. I am an ultra runner from central Ontario, Canada. Starting July 1st, 2017 on Canada's 150th birthday, I will depart Tobermory Ontario and travel south along the beautiful Bruce Trail foothpath. My goal is a women's FKT (fastest known time) attempt on the Bruce Trail (890 km).


I live in Barrie, ON. I have been a competitive athlete for two decades, now specializing in ultra trail running. I love to run and my dedication and passion for ultra running is demonstrated through my career highlights which include:
- OCAA Hall of Famer
- 2016 Women's Relay Bruce Trail FKT record
- 2015 2nd Place Oilcreek 100k finisher
- 2015 Killarney Silhouette unsupported woman FKT
- 2014 Fatdog 70 miler winner
- 2013 undefeated trail running season
- 2012 5 Peaks series champion
- 2010 Masters Canadian Cross Country Champion, to name a few.



When not running, I am a mother of 2 young girls and a Paramedic. I am also an advanced registered holistic nutritionist (ARHN), and founder of Refresh Nutrition. I have a passion for natural living and I love to pass on this knowledge to anyone who wants to learn.
---
Job Done!!
Congrats to Chantal who finished running the Bruce Trail last night Thursday July 13 at app. 9:15 pm and set a new women's fkt! Unofficial time of 12days 15hrs 15min

---


For updates from start to finish please check out the link here: https://aspirebrucecelerity.wixsite.com/mysite
Upcoming Local Events
July 23, 2017
Family, Fun & Fitness Too!
Sudbury Fitness Challenge Mountain Bike Tour

Save Sunday July 23, 2017 on your calendar.
| | |
| --- | --- |
| | |
---
Store News

Hello Walkers and Runners,

If you, or anybody you know would like to join our 5km,10km, or 1/2 marathon clinic, it is not too late. Please register online or talk to us at the store!

Happy Running everybody!

Your Sudbury store team,

Eric, Ania, Sam, Brendan, Kristina


We have FREE run club Wednesday nights at 6pm and Sunday mornings at 8:30am.
| | |
| --- | --- |
| | Track North News - by Dick Moss |
For information call me.
Vincent Perdue
341 Fourth Ave, Sudbury On. P3B-3R9
705-560-0424
vt perdue@cyberbeach.net
Proud sponsor of the Sudbury Rocks!!! Race, Run or Walk for Diabetes
HOME | ABOUT US | CONTACT | ARCHIVES | CLUBS | EVENTS | PHOTOS | RACE RESULTS | LINKS | DISCUSSION

All photos images and content copyright Sudbury Rocks!!