| | | |
| --- | --- | --- |
| | | |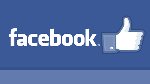 Hello Everyone, June 8, 2017
In this Issue:
Rocks!! Hydration Station
Girls Run
Rocks!! at Sri Chinmoy Kingston
Sudbury's Brain Tumour Run a Resounding Success
Rocks!! Runners Excell in more than running
Upcoming Local Events: June 8 Finlandia Trail Run, June 11 Cancer Centre Walk, Run, Bike for Hope. June 17 Miners Mayhem, June 18 Sudbury Fitness Challenge Canoe Marathon
Running Room Run Club Update
Track North News
dog-who-ran-half-marathon-accused-of-cheating
There's nothing like a few brewskies to reinvigorate the group after a hard 9k run in the heat. Thanks to Zavier I. for coercing the runners into Buzzy's for a beer and photo op.
June 4, 2017
Laurentian University Fitness center
Event Details: Cross-country run or walk – 2.5, 5 or 10 km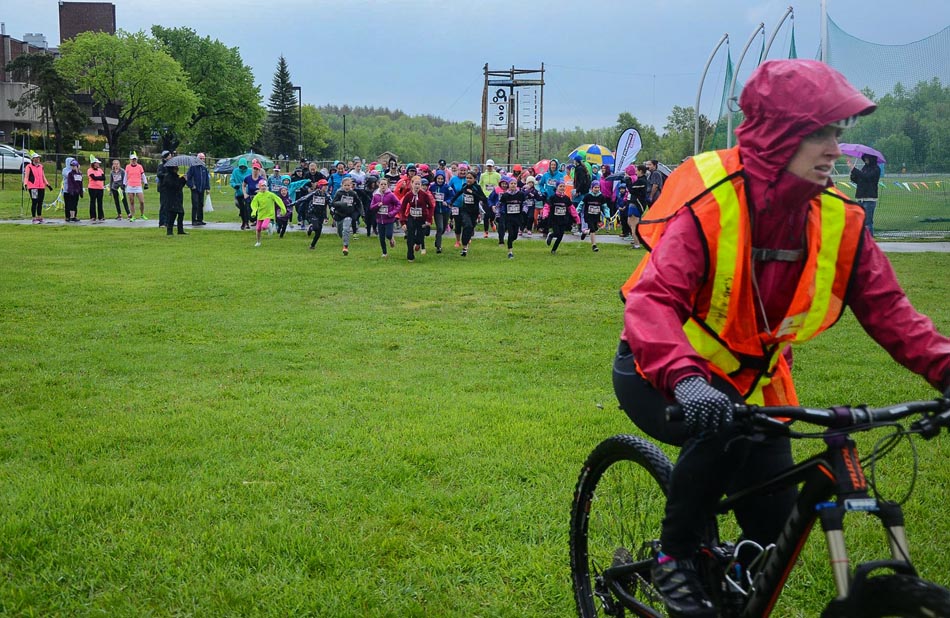 2.5 km Start
Faceebook video below:
https://www.facebook.com/Fillactive/videos/10154426475996793/
---
Sunday was the 3rd annual Girls Run Sudbury. It was cold, windy and a torrential down pour but the girls had trained hard, they were pumped and they were amazing.
Race Organizer Chantal Dagostino states: "I am so proud to say that they all run like girls!!!. #girlspower #amazing #overcomingadversity. For most of them it is their first time running in an event and despite the horrible weather. Despite the rain, 700 Fitspirit girls have achieved their personal goal to run a 5 or a 10k at a special event in Sudbury. Good job girls !! , I have a feeling they will be back."
We even had a bus load of girls from Thessalon and Blind River!
1200 registered participants?! Well done Chantal Dagostino.
Rocks!! at Sri Chinmoy Kingston
by Lynn Stubbings
---
| | |
| --- | --- |
| | Ken, my good friend Deb and I participated in the Sri Chinmoy 6-hour run yesterday (9am-3pm). We've all done it before and love the opportunity to challenge our endurance. It's a beautiful 1.1km loop at Fort Frederick that has runners circling the parade square, the museum and Point Frederick Drive along the St Lawrence. Often get asked if I'm a glutton for punishment. Well maybe but really for me it's just continuing to feel alive and fortunate for what I can do. Early into the run yesterday it was clearly obvious I was not going to reach the 50km goal Deb & I set. At 23km my calves were twitching slightly. For anyone who has experienced that you know pushing can lead to muscle spasms. I opted out of pushing adjusted my plan and mind set (including more walk breaks than I intended) and kept moving. I could rhyme off the many reasons (excuses) why that happened but I won't. I learn from each event. As much as I tried to convince Deb to go for the goal she stuck with me. That's what friends do she reminded me. I love that gal. We are quite a team. In the end Deb completed just over 45km. I did just over 44. Ken did almost 56. The 50km goal is not forgotten. It's just not happening this year. Still have 6 more half-marathons on this year's calendar to keep me busy. |
(circled Deb, Ken and Lynn)
---
Sri Chinmoy founded the Sri Chinmoy Marathon Team in 1977 as a service to the running community and to help promote spiritual growth through sports.
Sri Chinmoy was born in East Bengal, India (now Bangladesh) in 1931. A talented and accomplished athlete in his youth, Sri Chinmoy was for 16 years the top-ranked sprinter and twice the decathlon champion in the spiritual community where he grew up. An all-round sportsman, he also excelled in soccer, volleyball and table tennis.
Since making his home in America in 1964 Sri Chinmoy, an avid sports enthusiast, continues to place emphasis upon the spiritual benefits of physical fitness - particularly running. In the 1970s and 1980s, he was an active long distance runner, completing 22 marathons and 5 ultras.
Over the years, the Sri Chinmoy Marathon Team has become the world's largest sponsor of ultra-distance running and a major organiser of road races, arathons,triathlons,multi-sport events, long-distance swimming events and Master's track-and-field meets. It has hosted several national championships, and numerous world records have been set in its races.
In the early years of the "running boom," these events established standards and levels of service to participants that have now become commonplace: regular drink stations, post-race food and prizes right up the age groups to 70+ years.
Sri Chinmoy has written and lectured extensively on the subject of running and training, and has answered hundred of questions on the importance of sports and physical fitness(link is external) as avenues for spiritual growth.

About the Kingston event
For many years now, we have been inviting runners to join us for our annual June 6-hour race in Kingston. We are proud to hold it once again upon the grounds of the Royal Military College, on the shore of Lake Ontario. This is a beautiful short loop (1.1 km) near a tiny historical fort. We always strive to welcome and support the runners in a very helpful fashion. A water/food station is available every loop, so you never have to worry about being caught without nourishment. We encourage all participants to transcend their past accomplishments, although the mood at the race can be characterized as more friendly than competitive. We frequently get comments from the runners about how much they appreciate the help that our counters are able to provide.

https://ca.srichinmoyraces.org/
https://ca.srichinmoyraces.org/kingston/6-hour-race
Sudbury's Brain Tumour Run a Resounding Success
by Ryan Marsaw
---
On Saturday, June 3rd my mother and I participated in the annual
Sudbury Brain Tumour Walk which was held at Bell Park. This is the second year
in a row that we took part in this event. The Brain Tumour Walk raises
awareness about brain tumours and all proceeds of the event go towards the
Brain Tumour Foundation of Canada.
As was last year's, this year's walk was a resounding success. The event saw
roughly 80 participants, with pledges totalling over $14,000. Once again the
volunteers were wonderful, making sure everything ran smoothly. Refreshments
were available both before and after the walk. Guest speakers included Mark
Hartman, Regional Vice President of the Northeast Cancer Centre, as well as a
young brain tumour survivor detailing his emotional ups and downs as he
underwent treatment while studying for his degree in Nursing at Laurentian
University.
For my family, this walk is very special and personal. My older brother is a
brain tumour survivor, and my father passed away in late 2014 of Glioblastoma,
a very aggressive form of cancerous brain tumour.
I'm very happy that Sudbury is one of the communities in Canada that hosts the
Brain Tumour Walk. This is one event that I will continue to participate in
for as long as there is a need to end brain tumours.
Ryan
Rocks!! Runners Excell in more than running
OGS Groundwater Team Receives Award
---
Ontario Geological Survey

Official photo of the OGS Groundwater Team after receiving its Service Excellence Amethyst Award! Congratulations to (from left to right in the photo below) Frank Brunton, Andy Bajc, Kayla Dell, Elizabeth Priebe, Abigail Burt, Riley Mulligan and Stew Hamilton. Way to go team!
The Amethyst Award was created in 1992 to recognize outstanding achievements by Ontario Public Servants, either individuals, groups and/or partnerships. Candidates are nominated by their fellow Ontario public servants and recipients are recommended by an independent selection committee appointed by the Secretary of Cabinet.
Elizabeth and Abigail join the Rocks!! group for many noon runs from Laurentian University. It's their de-stress time as topics discussed are never geological.

https://www.facebook.com/OGSgeology/videos/10154690143936314/
Upcoming Local Events
June 11, 2017
3rd Annual Cancer Centre Walk/Run/Bike for Hope

Join the Northern Cancer Foundation and its community partners at Kivi Park and help raise funds for the Northeast Cancer Centre! Whether you're looking for a corporate team building experience, a group outing or just an opportunity to get outside and have fun, this event is for you.
Go at your own pace and enjoy the trails with the Cancer Centre Walk/Run/Bike for Hope. Race the full 5km with other runners, or cruise the 3km or 1km course at your own pace and NEW this year, BIKE the 1km or 6 km courses! Whether an individual or part of a team, register today and join us as we walk/run/bike to raise money for the best cancer care in Northeastern Ontario. Space is limited so register now!
As always, all the money raised here, stays here.
https://ncfsudbury.akaraisin.com/Common/Event/Home.aspx?seid=14403&mid=8
June 18, 2017
Sudbury Canoe Club/ Sudbury Fitness Challenge Canoe Race 2017

Event start location: new SCC club house - 206 Ramsey Lake Road
Tandem Canoes/ Kayaks /SUPs other categories if the numbers merit it
Mens Womens and Mixed team categories
Distances: 4, 9, and 18.5 km races
Registration: 7:30am race day
Start: 9am
Awards and Draw Prizes given out
Cost: $25.00/person
Online Registration at: https://raceroster.com/events/2017/13104/sudbury-fitness-challenge-canoe-marathon
Contact Rob Marcolini @ 705.522.4195 or marco.renout@eastlink.ca

| | |
| --- | --- |
| | |
---
Store News

Hello Runners and Walkers,

Happy Running,

Eric, Ania, Sam, Brendan, Kristina

We have FREE run club Wednesday nights at 6pm and Sunday mornings at 8:30am.
| | |
| --- | --- |
| | Track North News - by Dick Moss |
For information call me.
Vincent Perdue
341 Fourth Ave, Sudbury On. P3B-3R9
705-560-0424
vt perdue@cyberbeach.net
Proud sponsor of the Sudbury Rocks!!! Race, Run or Walk for Diabetes
HOME | ABOUT US | CONTACT | ARCHIVES | CLUBS | EVENTS | PHOTOS | RACE RESULTS | LINKS | DISCUSSION

All photos images and content copyright Sudbury Rocks!!