| | | |
| --- | --- | --- |
| | | |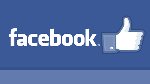 Hello Everyone, February 16, 2017
In this Issue:
Sofie Manarin Nickel Loppet
Martin Parnell and the " Secret Marathon"
Scholarship Winner 2017 Stepfanie Johnston
Rocks in Winter
Upcoming Local Events: Hypo Half February 19
Running Room Run Club Update
Track North News
dog-who-ran-half-marathon-accused-of-cheating
February 12, 2017
The 2017 Sofie Manarin Nickel Loppet
---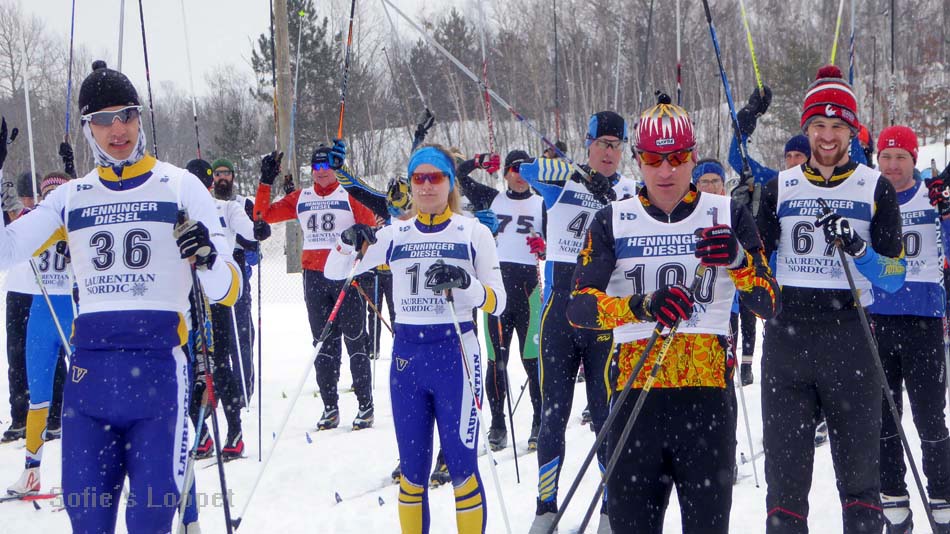 And it starts again! The Sudbury Fitness Challenge is one of the best sporting events in this city! Colin Ward states: "I enjoy the racing, the competition, but mostly I value the company and friendships of all the people involved"!
Thank you to all racers, volunteers, and families that came out to the Sofie Manarin Nickel Loppet yesterday. It was a blast and we think Sofie would have been proud!
Special shout out to Perry Sakki, Geoff Kendall, Michelle Kendall, Alison Godwin, Marlene Tindall, Marley Cameron, Dave Tindall, Kerry Abols, Rob Godwin, Chris Gore, Bob Hanson, The Outside Store and many more for their continued tireless effort to make this event happen. Thank You!
Special News Bulletin

30 some year old Rocks!! member, Taus Joergensen, will do almost anything to gain a podium position. On Sunday he was observed submitting a fictitious age to gain personal advantage. It almost backfired on him when he only bested his only competitor by 21 seconds. And that's with a 40 year age difference.

Good on you Taus. Everything is fair game in the loppet. I would suggest you steer well clear of Mr. Moustgaard until this incident settles down a bit.
Martin Parnell and the 'Secret Marathon'
Laurentian University Sudbury ROCKS!!! Race Run Walk for Diabetes
Scholarship Winner 2017 Stepfanie Johnston
---
Established by Sudbury ROCKS!!! Race Run or Walk for Diabetes, the award recognizes a Laurentian student, in any discipline, for their commitment as a volunteer or race participant at the Sudbury ROCKS!!! Race Run or Walk for Diabetes (marathon, 1/2 marathon, 10km, 5km, or relay events), and for their contribution to healthy living and diabetes awareness in the Sudbury community.
---
To the Run Organizers,


As the award winner for the Laurentian University Sudbury ROCKS!!! Race Run Walk for Diabetes Scholarship, I would like to express my heartfelt thanks for your generosity in providing this award. I am happy to have been selected as this year's recipient for this scholarship and it will be of significant help to lighten the burden of paying for my tuition.
I am currently wrapping up my first semester of my third year of the Indigenous Studies Program with a minor in Indigenous Healing and Wellness. I plan to pursue a career in Indigenous Health by going on to graduate studies. My studies in healthcare will allow me to advocate for, and work with, the communities affected by issues that I understand directly. The Sudbury ROCKS!!! Race Run Walk for Diabetes Scholarship has provided me with the financial opportunity to achieve the education I need, and develop the tools necessary to move forward as, not only a practitioner, but also a leader in the field of healthcare. With the help of your generous contribution I am one step closer to achieving my goals.
By awarding me the Sudbury ROCKS!!! Race Run Walk for Diabetes Scholarship, you have lightened my financial burden which allows me to focus more on the most important aspect of school, which is learning. Your generosity also allows me to spend more time on my studies, extracurricular activities and my volunteer work at Shkagamik-Kwe Health Centre here in Sudbury.
Thank you for your generous support!


Sincerely,


Stepfanie Johnston

---
Stepfanie Johnston is an Anishnaabe-Kwe from Elliot Lake, Ontario. She is in her third year of studies at Laurentian University for Indigenous Studies with a minor in Indigenous Healing and Wellness. She is the female Traditional Coordinator for the Indigenous Student Circle (ISC) at Laurentian where she helps to coordinate events such as the first ISC Women's Water Walk for International Women's Day and Neyaap Ji-nsastaming Edming Bimaadzowin, "Bringing Back the Understanding of the Good Life with Teachings from Our Elders" day of teachings in February. She also helps facilitate various workshops at the university such as beading workshops to help bring people together and relieve stress that can accumulate while being a student.

In her spare time, she volunteers at Shkagamik-Kwe Health Center for the Choices program which help to provide youth with a culturally safe place and helps them to practice skills that will have a that will have a positive impact on their family relationships, peer interactions and school performance. She also spends time running, cycling and swimming in preparation for many athletic events that happen in Sudbury and the surrounding areas.

Her main career interest is to uplift and empower Indigenous people and communities. She also hopes to be a strong advocate for health care and human rights, through health care provision, and promotion.

Rocks in Winter
There's no stopping true Rocks!!!. Nothing slows a good Rock!! down. Not cold, not snow, not lack of light. We always find a way to be outdoors enjoying the north's nature and whatever it dishes out. See some recent pics below:
---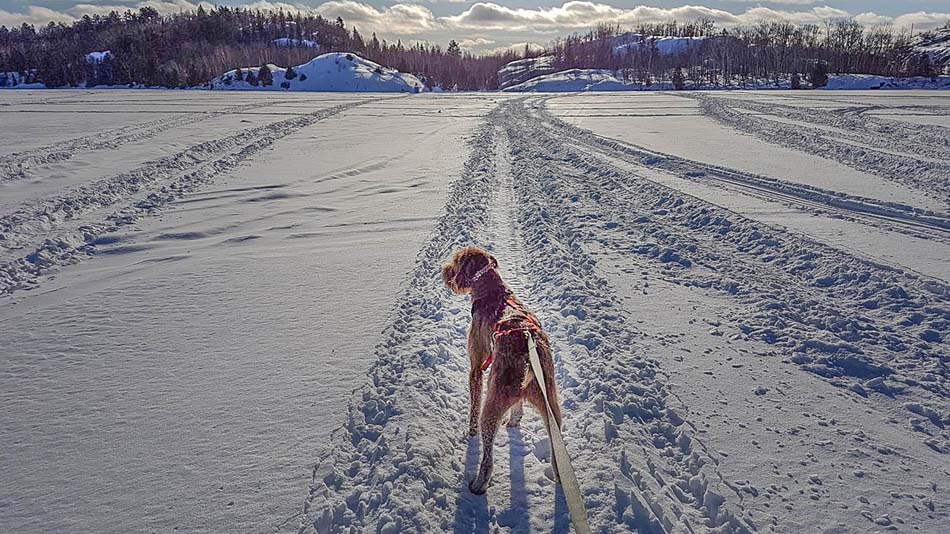 Amanda and Marcie on Simon Lake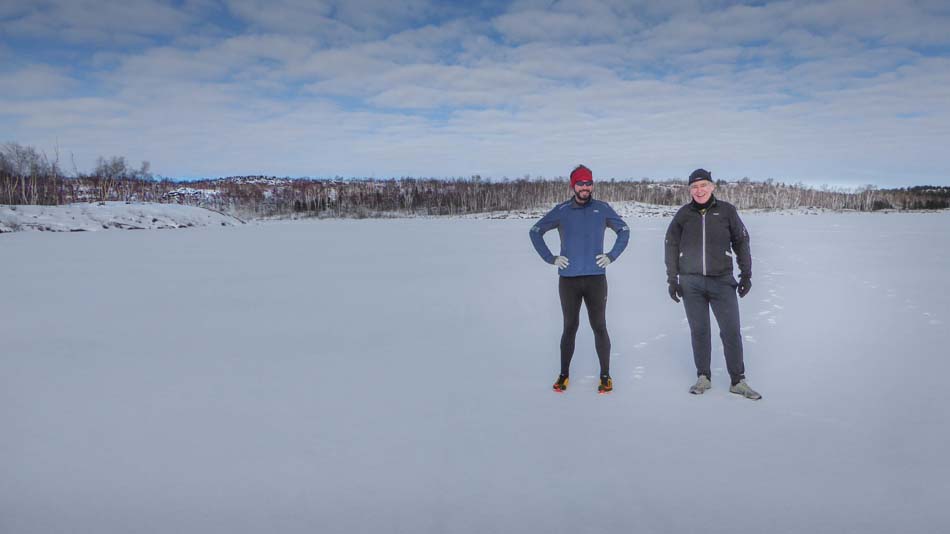 Steve and Dave on Laurentian Lake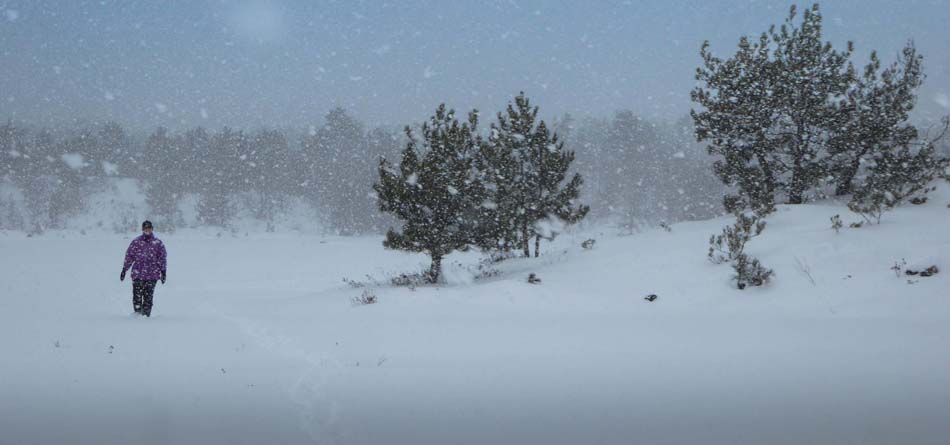 Lise on Kivi Lake at Kivi Park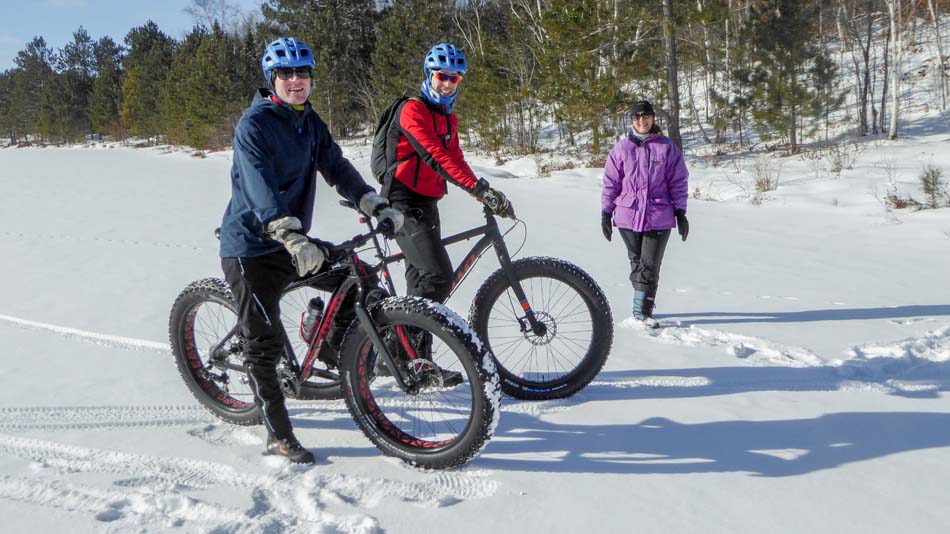 Lise and friends on fat bikes on Forest Lake at Kivi Park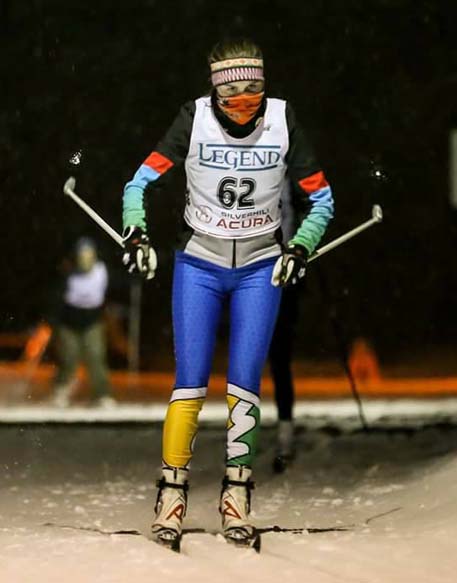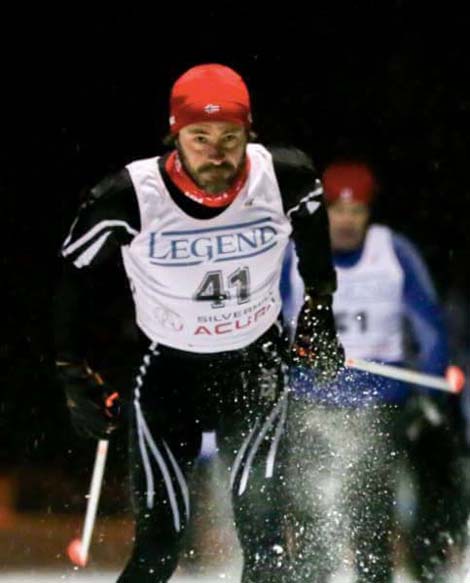 Kate and Neil at Walden's Night Race Series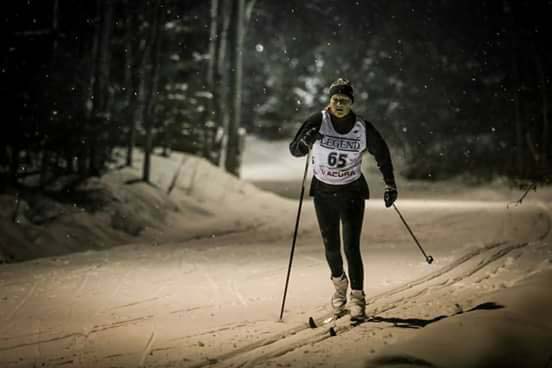 LIndsay at the Night Race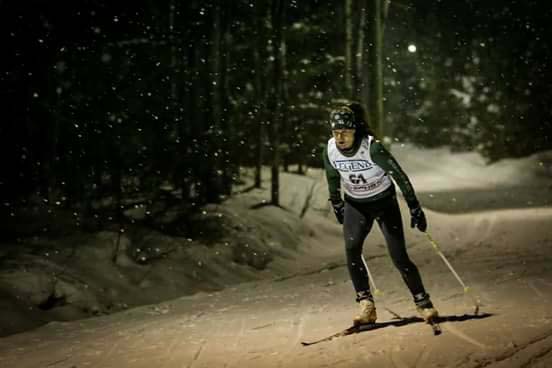 Sara at the Night Race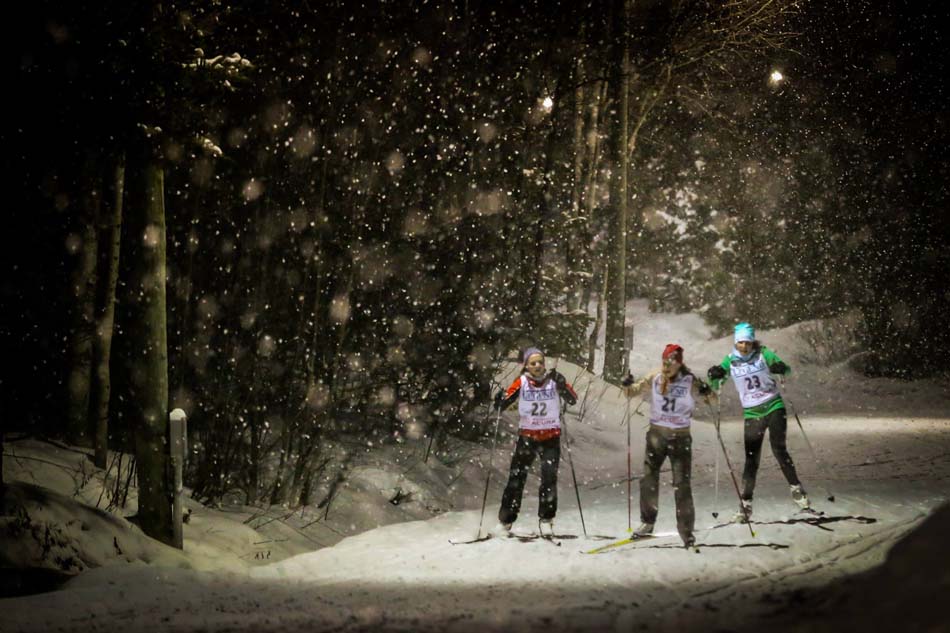 Maggie and friends at the Night Race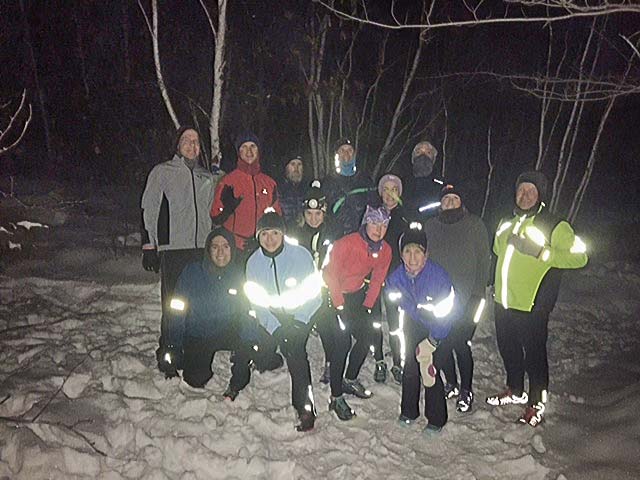 Vince's Running Room Rocks!! group on the Laurentian trails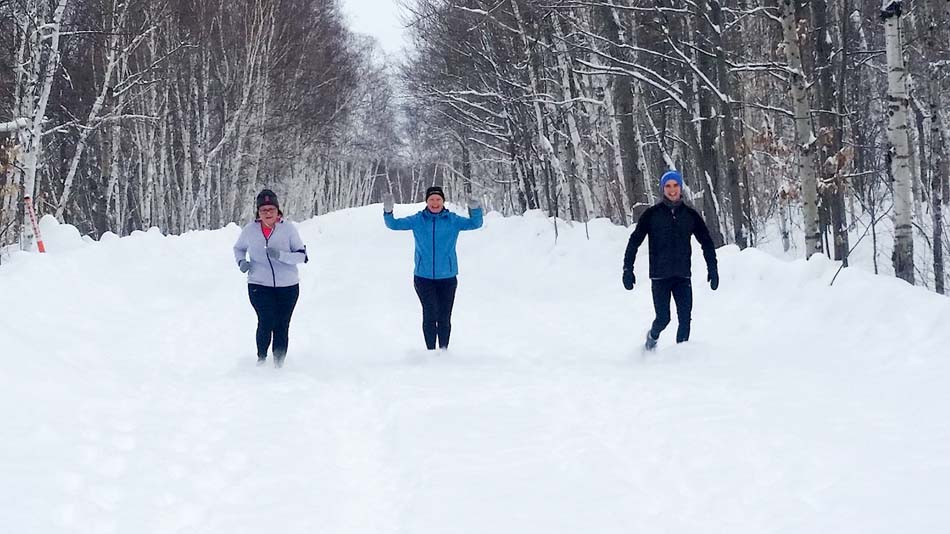 Helen and friends on Loach's path
and THEN there was this...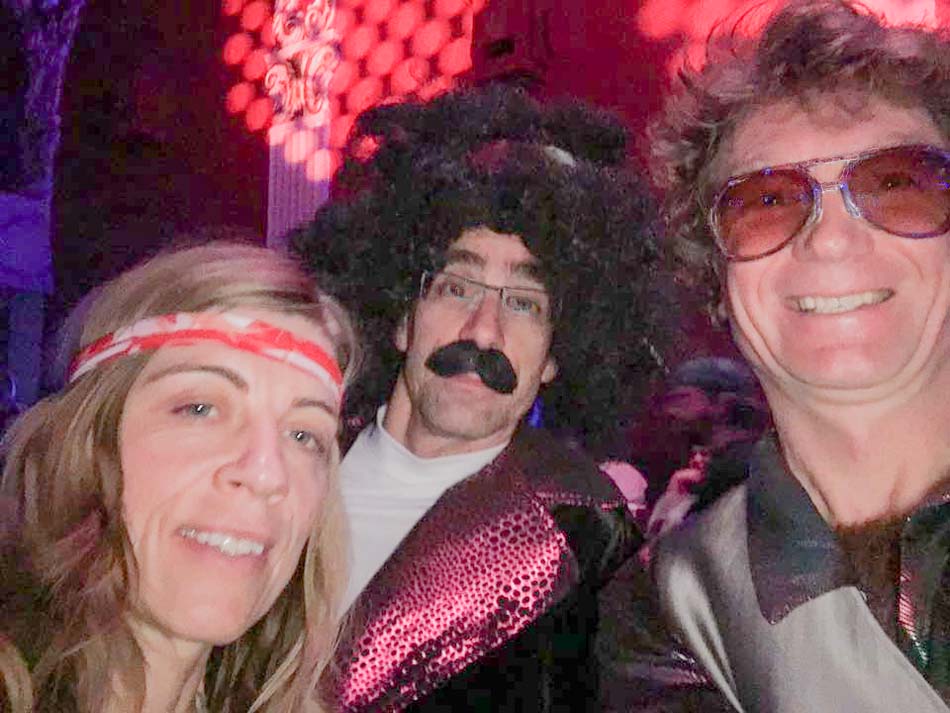 Eva, Zavier and Brent acting up
Upcoming Local Events
SUDBURY
February 19th, 2017
Half Marathon, 10km and 5km Races
RACE LOCATION
Sudbury Running Room - View Map
Cedar Pointe Plaza
117-1984 Regent St
Sudbury, ON P3E 5S1
RACE TIME
9:00 a.m. for ALL events
Event Information and Registration
| | |
| --- | --- |
| | |
---
Store News


Good Morning to everyone on this snowy morning :)

We've definitely been anticipating this week for a few months now if your like myself your excited for this coming Sunday yes I am talking about the Hypothermic 5km, 10km and Half Marathon events. This year is the first year that I can remember that we have sold out of the event great job everyone. The number of runners is 121 participants huge improvement from 45 last year I'm very happy about the result.

The Kit Pick-up for all events is Saturday from 10am to 5pm, we will also include a meal ticket that you will need to get into the brunch after the race at Buzzy Browne's. there will be someone at the door collecting the tickets. I am excited to see everyone do well and enjoy themselves, we are supposed to have mild weather as well which will make for a fantastic event. I look forward to seeing everyone.

ALL EVENTS START AT 9AM

Your Sudbury Team

Eric, Ania, Cassandra, Alex, Bernadette

We have FREE run club Wednesday nights at 6pm and Sunday mornings at 8:30am.
s-plan-break-the-2-hour-marathon-barrier-in-2017
| | |
| --- | --- |
| | Track North News - by Dick Moss |
For information call me.
Vincent Perdue
341 Fourth Ave, Sudbury On. P3B-3R9
705-560-0424
vt perdue@cyberbeach.net
Proud sponsor of the Sudbury Rocks!!! Race, Run or Walk for Diabetes
HOME | ABOUT US | CONTACT | ARCHIVES | CLUBS | EVENTS | PHOTOS | RACE RESULTS | LINKS | DISCUSSION

All photos images and content copyright Sudbury Rocks!!

All Web site Graphic Design by Steve Violence