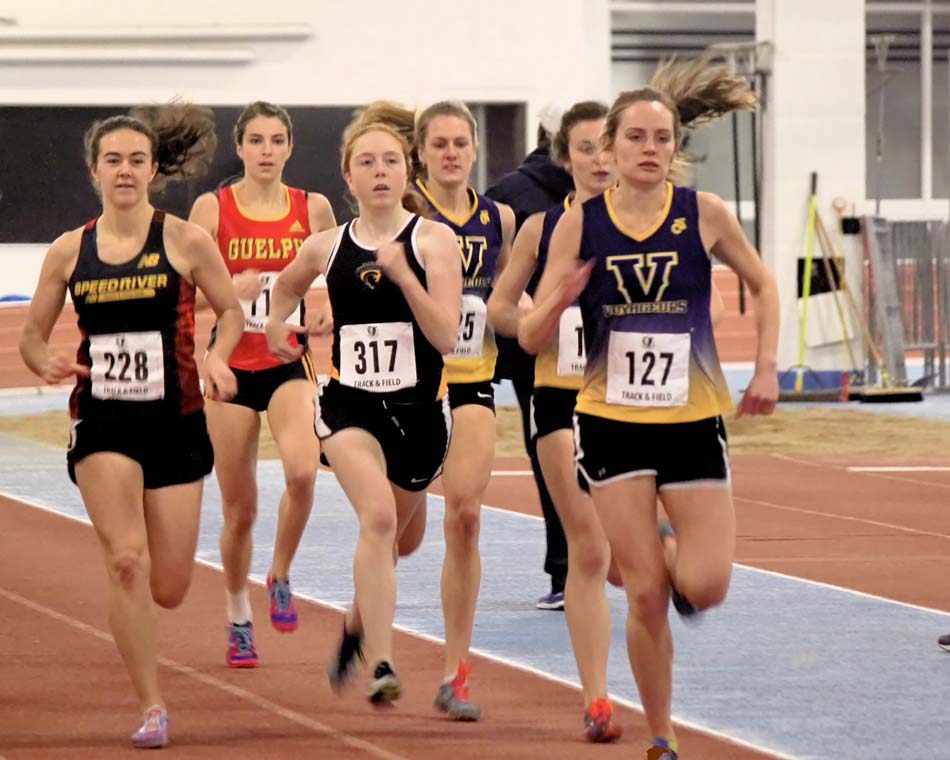 Megan Crocker
---
The Laurentian indoor track team competed at the York Open this weekend, and returned with one medal, one school record, , two OUA standards and five personal best performances.
Megan Crocker placed 3rd in the 3000m with a personal best time of 10:29.56. She then met the OUA standard by finishing 6th in the 1500m with a personal best 4:49.28.
Michael Petta placed 8th in the 600m, breaking his own school record with a personal best time of 1:23.31.
Also setting personal bests were Jenny Bottomley in the 3000m and Sam Delage in the 1000m.
The team's next competition is the Ottawa Last Chance meet on February 18.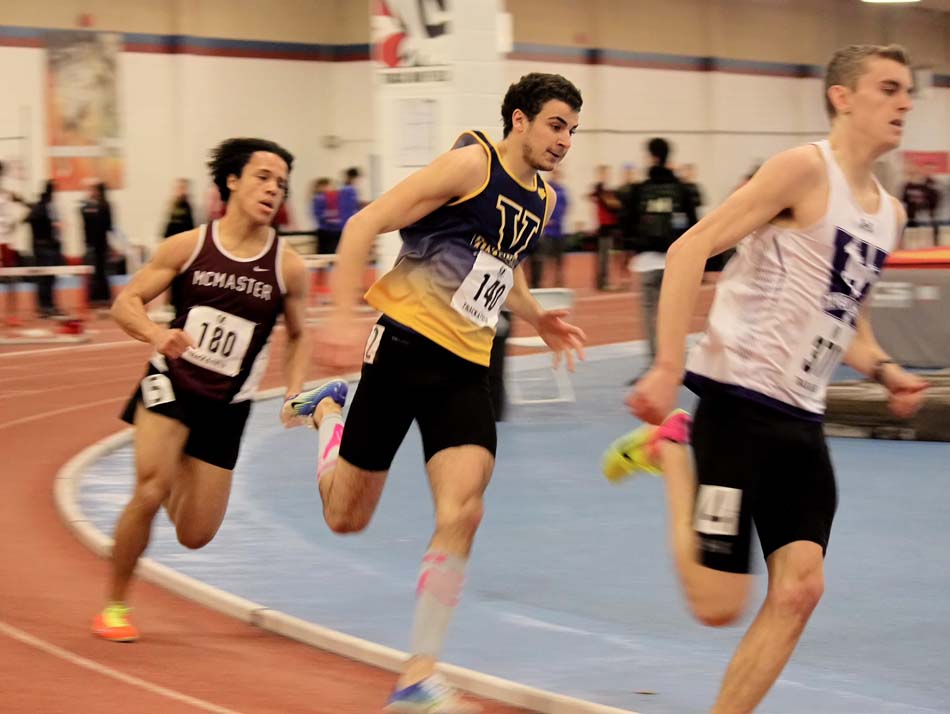 Michael Petta
---
Women's Results - Laurentian
60m
30. Danielle Roy, 8.34
36. Jennie Philipow, 8.56
300m
14. Natasha Mayer, 42.73
23. Kirsten Crowe, 44.10
28. Zvia Mazal, 44.93
1500m
6. Megan Crocker, 4:49.28 (PB, OUA Standard)
10. Jessie Nusselder, 4:54.64
14. Jenny Bottomley, 5:02.56 (PB)
3000m
3. Megan Crocker, 10:29.56 (Personal Best)
4. Jenny Bottomley, 10:52.66
5. Lyndsay Greasley, 11:34,56
4 x 200m
5. Roy, Crowe, Mazal, Mayer, 1:47.62

Men's Results - Laurentian
60m
23. Skyler Savage-Perreault, 7.26
37. Rashid Dia Hantchi, 7.44
300m
38. Tony Thomas, 38.61
45. Aidan Lucas, 39.67
600m
8. Michael Petta, 1:23.31 (PB, School Record)
25. Tony Thomas, 1:26.28
1000m
15. Sam Delage, 2:40.16 (PB)
19. Luke Mackrell, 2:45.67
1500m
26. Dylan McKevitt, 4:12.20
39. Gordie Chown, 4:20.65
3000m
8. Gordie Chown, 9:28.81
---