| | | |
| --- | --- | --- |
| | | |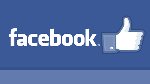 Hello Everyone, February 2, 2017
In this Issue:
Sudbury Rocks keeps people moving
Dog Who Ran Half-Marathon Accused of Cheating
Ron Takes a Break
Upcoming Local Events: Sofie's Loppet February 12, Hypo Half February 19
Running Room Run Club Update
Track North News
dog-who-ran-half-marathon-accused-of-cheating
At the end of the clutter-laden Tsunami of fitness information, the Sudbury Rocks Race Run or Walk is simply about keeping people moving.
But how do you make the race better is a question promotions director Vince Perdue contemplates as the organizing team prepares for the 12th edition this Mother's Day, on Sun., May 14.
Registration is open for the 12th edition of Sudbury Rocks Race Run or Walk for Diabetes, and the race has raised more than $500,000 for diabetes research to date.
Not including the tally of children in the 1-k (free) event, 16,000 runners and walkers from across North America have taken to the streets of Sudbury.
And while it's yet to be tabulated, a number of runners do qualify for the venerable Boston Marathon through Sudbury Rocks. In fact, Boston takes a spreadsheet of the marathon finishers of Sudbury Rocks.
"If we haven't sent them something in August, they're emailing us telling us to send them the list of their marathoners. It shows that they care and they don't want to miss anybody," Perdue adds.
There has been much good done in the 12 years since the run began in its current form. The local branch of the Canadian Diabetes Association is the recipient charity, and the local branch secures government grants to fund a community co-ordinator, assigned exclusively to the run. And yet, the race organizing team ponders what more they can do to up their game; How can they keep compression-socked feet in high-tech sneakers on the ground?
"In other words, how do you keep the big ship going?," asks Perdue.
Numbers peaked, then dropped last year, ever so slightly.
"There are so many (other) events now. They're impacting us," he says.
And so this year, the team has made changes starting by mining the run's future: the children. Already the one-kilometre run is free to children. Sudbury Rocks is working with the Rainbow District School Board, the largest board in Northern Ontario, to make it easier and more accessible for students to participate, he says.
"We don't care what event they're in. If there are kids who want to run the half marathon, that's no problem to us."
They are gathering their local celebrities; already Sudbury entrepreneur Dario Zulich is on board.
Changes are coming to the finishers' medals. Some people do like to run for the finishing medal, he says.
"They like their finishing medal to be something very special then we'll try to cater to that better than we have in the past."
The fear with stagnating means a fear of actually losing runners.
"If we get one more foot on the ground, we have made our city fitter," he says.
When the run first started, there were 400 people registered on race day; now there are more than 2,000.
"We're pretty proud of that."
Perdue says numbers are increasing in the 5 km race, which attracts 1,000 people, many who aren't runners, at least not yet.
"They go in it because it's something to do on Mother's Day now. That's not bad," he laughs. You get somebody out. While they may not have been much of a runner one year, maybe they enjoyed it so much they'll always come back."
Registration is open at sudburyrocksmarathon.com and you can visit sudburyrocks.ca for updates on other races and events around Sudbury and the Northeast. Sudbury Rocks counts toward points in the Sudbury Fitness Challenge.
Laura Young's Personal Best appears every other Monday in The Sudbury Star
Dog Who Ran Half-Marathon Accused of Cheating
January 18, 2017/ Mark Remy
A dog who ran a half-marathon last fall, becoming an internet celebrity, did not complete the entire course, says a website devoted to identifying suspicious race performances.

Samson, a four-year-old golden retriever, made headlines in October 2016 when he appeared at the start of the Tacoma (Washington) Half Marathon and proceeded to follow the runners as the race began. Various runners reported seeing him along the course, and he crossed the finish line with the event's 1:45-hour pace group, to the delight of spectators and race officials.

That upbeat story was punctured late last week, when the website RaceCheats.com published a post accusing Samson of cutting the course and "fraudulently accepting accolades and a finisher's medal."
In its post, the website analyzed data from the official race results showing that Samson crossed the first timing mat, at the 5K mark, in 33 minutes 12 seconds and the second mat, at 10K, in 1 hour 4 minutes 41 seconds. That's an average pace of 10:25 per mile."Then," RaceCheats.com founder Eric Estrada said in an interview, "things get wacky."
Estrada notes that there is no record of Samson's crossing the timing mats at 15K or 20K. The next split recorded for the dog is at the finish line, which he reached in 1 hour 43 minutes 54 seconds—an average race pace of 7:56 per mile.
To make that happen, Samson would have had to run miles 6 through 13.1 at a pace of 5:41 per mile. The dog's 5K PR, according to public race results, is 22 minutes 11 seconds, which is an average pace of 7:08.
Estrada also said he was unable to find race photos of Samson between miles 6 and 12.
"Cheating is cheating, regardless of species," Estrada said. "This animal's story isn't cute. It's an outrage."
After being notified of the RaceCheats.com report, Tacoma Half Marathon race officials removed Samson's time from the official results.
Samson did not respond to calls for comment.
Ron Takes a Break
---
The longest recorded running streak in history ended Saturday when England's Ron Hill completed a one-mile run. The 78-year-old former Olympian did not run Sunday for the first time in 52 years and 39 days — a streak that dates back to Dec. 21, 1964, five days before the Beatles topped the Billboard charts with the single "I Feel Fine."
In a statement released by Streak Runners International, Hill, who suffers from an undiagnosed heart problem, said that after less than 400 meters Saturday, "my heart started to hurt and over the last 800 meters, the problem got worse and worse. I thought I might die but just made it to one mile in 16 minutes and 34 seconds. There was no other option but to stop. I owed that to my wife, family and friends, plus myself."
Streak runners must run at least a mile every day, regardless of injuries, surgery or other circumstances. The records are submitted by runners on the honor system, but Mark Washburne, who keeps both the U.S. and world lists, tries to check out claims of lengthy streaks.
The end of Hill's streak — at 19,032 days — gives Jon Sutherland, 66, of West Hills, California, the longest active streak in the world at 17,417 days, or a little more than 47½ years, according to the U.S. Running Streak Association. Three other Americans are not far behind and all are probably young enough to pass Hill's record if they continue.
I talked to Sutherland a couple of years ago when he set the American streak record at 16,438 days — 45 years and two days, or 190,715 miles of putting one foot in front of another. He said then that he had run despite 10 broken bones and two knee surgeries, plus countless late-night heavy-metal concerts he attended as a journalist and record producer. He arranged to run right before his knee surgeries and then, without consulting his doctor, on the days right after them. He had averaged 11.2 miles a day over the 45-year period.
Hill's streak is no less remarkable. When it reached 50 years, he told Runner's World that the most serious threat to his mark came in 1993 when he broke his sternum in a car accident. Fortunately, he had already run that day. The next day, he managed to put in a mile. He also had bunion surgery the same year. He said his son picked him up from the hospital and took him to a track, where he ran a mile, using two canes. A week later, he abandoned the canes and continued his daily streak in a special cast.
Hill won the 1970 Boston Marathon in 2:10:30, a course record at the time. He competed in the 1964, 1968 and 1972 Olympics, placing seventh in the 10,000 meters in 1968 and sixth in the marathon in 1972, according to Runner's World. He has run 115 marathons — all but three at times under 2:50 — and has held world records in 10-mile, 15-mile and 25-kilometer road races, all of them during his streak. His final marathon was the 100th running of Boston in 1996, where he ran 3:12:46 at the age of 57, according to Washburne's statement.
Hill's streak ended the same weekend as a group of marathoners completed seven marathons in seven days on seven continents. Michael Wardian, 42, of Arlington, Virginia, set a world record by averaging 2:45:57 for the competition, including the opening race in Antarctica in subzero temperatures.
Upcoming Local Events
February 12, 2017

The events are on Sunday. Para nordic 1.5km - stadium and shed. 5km - gully, shed, wall, extension, 1 lap. 16km - gully, shed, wall, sophies, extension, two laps, 24km - 3laps. All races start on the field and all races conclude with one lap of the stadium.
Tentative start times on Sunday are 10:00 for the para nordic and 10:30 for the loppet.
SUDBURY
February 19th, 2017
Half Marathon, 10km and 5km Races
RACE LOCATION
Sudbury Running Room - View Map
Cedar Pointe Plaza
117-1984 Regent St
Sudbury, ON P3E 5S1
RACE TIME
9:00 a.m. for ALL events
Event Information and Registration
| | |
| --- | --- |
| | |
---
Store News

Good evening Runner's and Walker's :)

January is almost through and we have been blessed with a mild winter thus far, crossing my fingers for continued good weather.

You know what February brings :) :) the Hypothermic event that includes a 5km, 10km and Half Marathon events. At this point the number of runners registered for the event is 97 participants so I did ask that our event cap be raised from 100 runners to120, that doesn't mean wait till the last minute to sign up it can fill up fast and the 120 includes all three races.

Also if you are looking at taking a Learn to Run or maybe a 5km clinic Erika's clinics have just started on Monday January 23rd, you can join by signing up online at the running room or by coming into the Sudbury Running Room.

Ryan Marsaw is also at the head of the Half and Marathon Clinics Ryan will get you more than ready for your spring race goals.

Finally this week Asics is offering 20% off additionally to there sale shoes which is a great deal starting today January 24th running to January 29th.

Happy Running! Happy Walking!

Your Sudbury Running Room Team

Eric, Cassandra, Ania, Bernadette and Alex





We have FREE run club Wednesday nights at 6pm and Sunday mornings at 8:30am.
s-plan-break-the-2-hour-marathon-barrier-in-2017
| | |
| --- | --- |
| | Track North News - by Dick Moss |
For information call me.
Vincent Perdue
341 Fourth Ave, Sudbury On. P3B-3R9
705-560-0424
vt perdue@cyberbeach.net
Proud sponsor of the Sudbury Rocks!!! Race, Run or Walk for Diabetes
HOME | ABOUT US | CONTACT | ARCHIVES | CLUBS | EVENTS | PHOTOS | RACE RESULTS | LINKS | DISCUSSION

All photos images and content copyright Sudbury Rocks!!