Ottawa Winter National Classic Indoor Track Meet
Louis Riel Dome, Ottawa January 21, 2017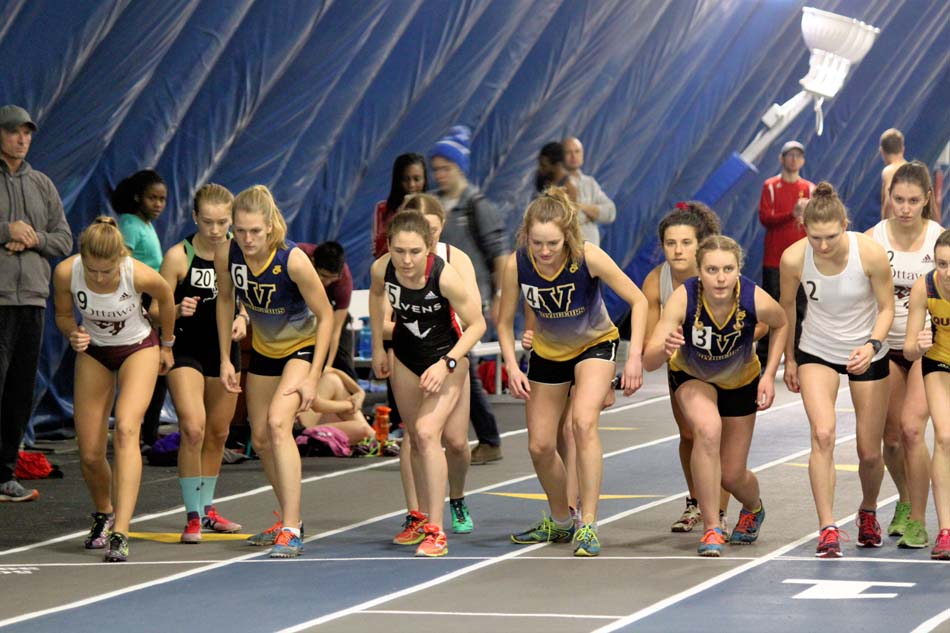 3k Start
---
The Laurentian indoor track team competed at the Ottawa Winter National Classic Indoor Track Meet in the 400m indoor Louis Riel Dome this weekend, returning with two medals, three OUA qualifying standards, one school record and nine personal best performances.
Danielle Roy, Skyler Savage-Perreault and Natasha Mayer qualified for the OUA Championships in the 60m, 60m and 300m respectively.
Megan Crocker, Jenny Bottomley, Skyler Savage-Perreault, Rashid Dia Hantchi, Aidan Lucas, Tony Thomas, Dylan McKevitt and Caleb Beland set personal bests in their events.
Roy, Crowe, Mayer and Mazal combined to set a school record of 1:46.81 in the women's 4 x 200m relay.
Over 400 athletes from seven universities competed, including Ottawa, Queen's, Brock, RMC, Carleton, Sherbrooke and Laurentian.
The Laurentian track team's next event is the York Open in two weeks.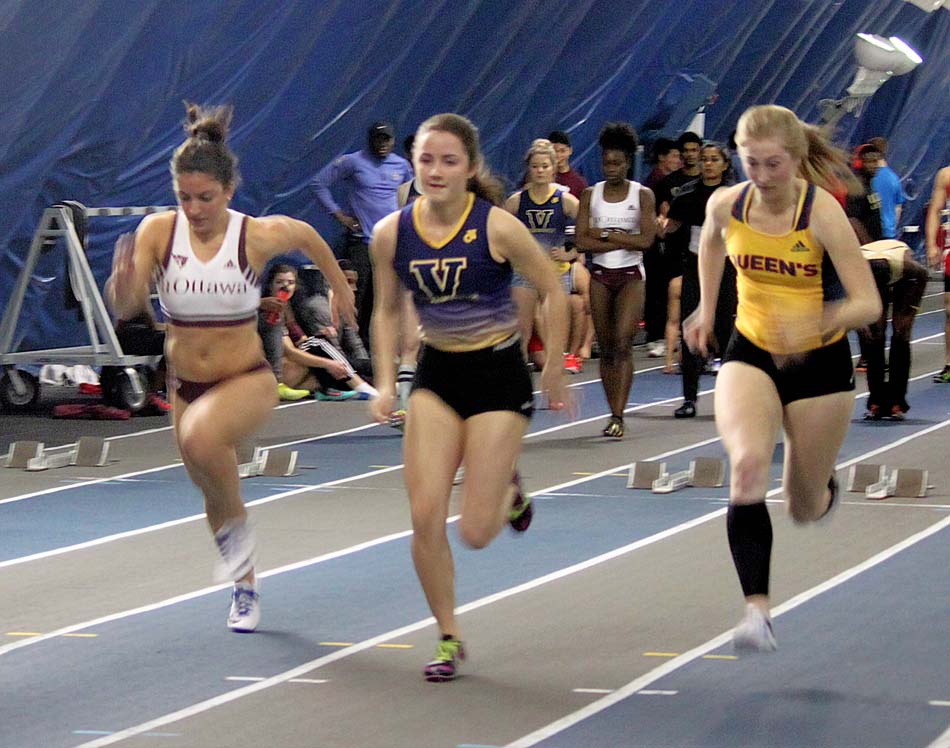 Danielle Roy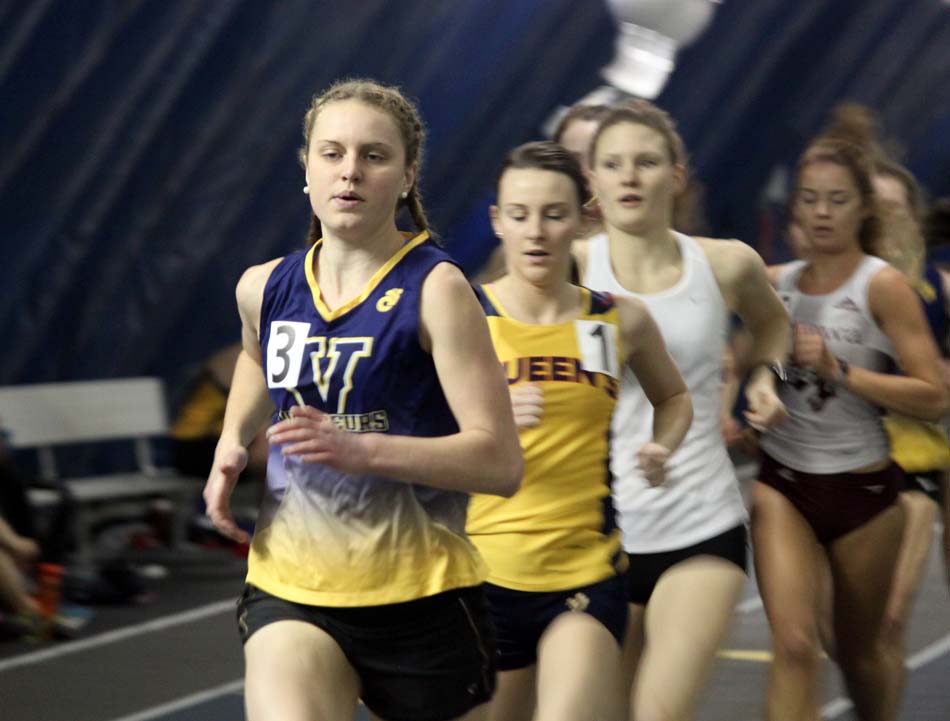 Marissa Lobert
---
University Results - Laurentian
WOMEN
Women's 60m
6. Danielle Roy, 8.16 (8.25 Heat) - OUA Standard
13. Jennie Philipow, 8.58
Women's 300m
8. Natasha Mayer, 42.26 (OUA Standard)
10. Kirsten Crowe, 43.03
15. Zvia Mazal, 43.78
Women's 3000m
3. Marissa Lobert, 10:25.10
4. Megan Crocker, 10:33.13 (PB)
6. Jenny Bottomley, 10:47.10 (PB)
Women's 4 x 200m
2. Laurentian, 1:46.81 (School Record)
(Danielle Roy, Kirsten Crowe, Natasha Mayer, Zvia Mazal)
MEN
Men's 60m
8. Skyler Savage-Perreault, 7.16 (7:19 Heat, PB - OUA Standard)
22. Rashid Dia Hantchi 7.43 (PB)
Men's 300m
34. Aidan Lucas, 38.21 (PB)
41. Tony Thomas, 38.74 (PB)
Men's 600m
8. Michael Petta, 1:25.16
9. Tony Thomas, 1:25.29 (PB)
Men's 1000m
4. Luke Mackrell, 2:47.54
Men's 3000m
10. Dylan McKevitt, 8:54.83 (PB)
14. Caleb Beland, 9:09.60 (PB )
15. Gordie Chown, 9:16.08
19. Sam Delage, 9:34.02
Official Results: http://bit.ly/2k472mx
Photos from the Ottawa Winter National are now available on SmugMug:
http://smu.gs/2iReFzU
Dick Moss