| | | |
| --- | --- | --- |
| | | |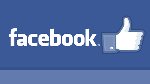 Hello Everyone, January 19, 2017

In this Issue:
5 Essential Tips for Winter Running
YOUNG: Teetering on the fence for Canada Games bid
NEW Sudbury SwimRun Challenge
Upcoming Local Events: Woolly Hippo January 22, Sofie's Loppet February 12, Hypo Half February 19
Running Room Run Club Update
Track North News
5 Essential Tips for Winter Running
from our friends at the Canadian Diabetes Association
---
Whether you're preparing for a hike, 5K, 10K, half or full marathon, training throughout the winter is often a necessity.

Donna Dowsett, a Team Diabetes co-ordinator, Canfitpro-certified personal trainer and marathon clinic instructor for The Running Room, knows just how challenging winter running can be. She's helped countless runners prepare for winter's icy and unpredictable weather, and has the tips you need to stay in shape while staying safe outside.



1) Skip the Treadmill When Possible
"It is so important to continue to train outdoors whenever possible," Dowsett says. "The treadmill is a fabulous backup for those days you just can't get out, but running or walking on the treadmill is never going to be the same as being outside."
Dowsett says that because a treadmill's surface is moving for you, it's not accurately simulating running outdoors where it's up to you to propel yourself forward.
"Treadmills also won't provide the same surface for training your feet," she says. "Your feet are taking a huge pounding with any distance, and they have to get used to the surface you will be running on."
2) Dress Appropriately
"We know from experience that winter weather can change really quickly," Dowsett says.
"If the first time you go out you freeze, you will never want to run again. Overdress the first few times you run until you get to know how your body will react."
So what's the best way to dress for winter running? Layers. Start with a wick-away base layer, then add a thermal layer and top it off with a windproof jacket that's reflective so drivers can see you at night and early in the morning.
In addition, Dowsett stresses the importance of keeping your extremities warm. She suggests choosing mittens over gloves, always keeping your head covered, and wearing thermal wick-away socks to keep your feet warm even if they get damp. If the wind chill is a major factor, be sure to reduce exposed skin and wear a balaclava to warm the air you're breathing.
3) Watch Your Step
When running in snow, Dowsett says to adjust your pace for poor ground condition. Trail running shoes can be helpful for winter running or, if it's icy, you might want to consider grips for the bottom of your shoes.
"By shortening your stride and reducing your pace, you will have far less chance of tumbling," she advises. "And when running with a group, give lots of space to the person in front of you. If they fall, you don't want to be so close that they take you down with them."
4) Bring Water
Even though you're not sweating as much during a winter run, Dowsett says you'll still need to bring fluids. She suggests carrying water or electrolytes for any run over 45 minutes.
"Winter training usually is in preparation for a spring event," Dowsett says. "We all know that Canada can have some pretty warm springs. If your body isn't used to taking in fluids it will definitely rebel against you on race day."
5) Be Safe and Be Realistic
As important as outdoor running may seem, never take it to extremes. "When it's -30 °C, you have nothing to prove, so run inside or do some indoor cross-training," Dowsett says.
In addition, whenever you're exercising with diabetes, always talk to your diabetes educator or physician before beginning any exercise plan, and always bring an emergency snack in case of blood sugar lows. Visit diabetes.ca to learn more about the basics of exercising safely with diabetes.
Remember, keeping your running routine fun is a great motivator to get outside, and one of the best ways to do that is to join a running group, or make plans with a friend.
If you're interested in raising money for a great cause while getting in shape, Team Diabetes may be the option for you. Learn more about Team Diabetes' local and international races by contacting a Team Diabetes Coordinator in your area.
- Krista Lamb
- See more at: https://www.diabetes.ca/publications-newsletters/diabetes-current-newsletter/diabetes-current-archive/diabetes-current-december-2014/healthy-living/5-essential-tips-for-winter-running#sthash.uFHZO9Gf.dpuf
YOUNG: Teetering on the fence for Canada Games bid
By Laura Young, Special to Sudbury Star
Sunday, January 15, 2017 5:35:44 EST PM
---
Do you know who Darren Derochie, David Spears, and Gary Trevisiol are?

What about Eric Wohlberg, Denis Vachon, and Robert Esmie? How about: Alex Baumann, Megan Duhamel, Rebecca Johnston, Tessa Bonhomme, Devon Kershaw, Curtis Halladay, and Steve Daniel?

Who are Gord Apolloni and the late Peter Ennis?

Where would you go to find out, besides, obviously, Google?
I think the answer to that is why I sit on the fence about Sudbury's bid for the 2021 Canada Summer Games.
This week, city council voted in favour of bidding by a vote of 8-5. The city paid a non-refundable deposit of $20,000 for phase one of the bid and $10,000 for phase two. There is a website designed to begin establishing support for the bid and the games at www.greatersudbury2021.ca
The other cities bidding are Niagara, Ottawa, and Kitchener-Waterloo and Cambridge in a joint bid.
The games are the largest amateur, multi-sport event for amateur athletes. Andre de Grass, Steve Nash and Sydney Crosby all competed in the games, either in summer or winter. Winnipeg will host the 2017 summer edition, which features 17 sports.
The final decision for 2021 is due March 1.
It would cost the city $3 million of the $9 million price tag toward infrastructure.
Like council, my thoughts are divided.
The idea of a new pool, however, makes me want to buy a new suit and goggles in preparation and plan the day right down to perfection. Oh, what workout to do? What to eat afterwards?
And yet, with a steady leak of layoffs and a suffering mining industry, to name some problems, should the city spend money on the games?
But it would be a wonderful experience and worthy expenditure, especially if it was part of an overall, larger strategy to improve the city's aging facilities.
And let's develop a soccer dome for good measure.
Which brings me to the word everyone tosses around when they discuss hosting large events: Legacy.
And that's where I think my trouble lies. I don't recall how Sudbury celebrates the legacy of the athletes we have cultivated, nor the people who guided them. If I didn't list their names, would anyone know who they are? Where are the names of streets or avenues for these athletes and coaches?
Apparently, most youngsters, and even varsity swimmers, don't know who Baumann is and that he went on to lead a legacy of sport at Own the Podium Canada, which carried us through the home Vancouver Olympics and the Sochi and Rio Games. He now resides in New Zealand, but his children swim for Canada.
Apparently the faded and chipped painting of Baumann on the wall at Laurentian University's Ben Avery building is to be covered in new paint as part of the improvements around the campus. Fortunately there is a plaque nearby honouring him and his coach, Jeno Tihanyi.
But if you don't come to the pool - and many Sudburians have never swam in the Jeno Tihanyi Olympic Gold Pool - would you know that?
Overall, would you know Sudbury is a winning city that grows amazing coaches and athletes who are personally driven and who can compete on the provincial, national and world stages?
As part of any effort to host the Canada Summer Games, Sudbury needs to create some sort of acknowledgment – nothing too fancy or crazy - at every entry point to show one is entering a city that breeds champions. We need to keep their feats alive as a positive example of what this community can do.
And then let's work on a strategy that sees us care for what we do have while planning for the future.
Laura Young's Personal Best appears every other Monday in The Sudbury Star.
July 30, 2017
NEW Sudbury SwimRun Challenge
Kivi Park
---
We are very excited to announce the registration for the Sudbury SwimRun Challenge is now open and we have early bird pricing until January 31st!


This will be the first event of it's kind in Canada and we are so excited that it's going to be right here in Sudbury! If you haven't heard of the SwimRun events that have been taking Europe by storm here's some info of what you can expect. Unlike in Europe where the courses can be up to three times in length and participants must complete the course in partners you will be able to enter the Sudbury SwimRun as an individual. The event will be taking place at the beautiful Kivi Park where participants will complete 3-4 swims from 500m-1000m and 3-4 runs ranging from 1km-5km. This will truly be an event to remember that will be fun and challenging while taking in all the beauty Kivi Park has to offer.




With the majority of multi sporting events being in the southern part of the province this will be a great opportunity to showcase the North and show what we have to offer to the rest of the province and Canada. The event will be family friendly with activities for kids while mom or dad or both are out on course.

For our first year we will be closing registration as soon as we hit 150 participants and with the early bird rate until January 31st don't delay in getting registered! Please visit http://canaquasports.com/ to register
Upcoming Local Events
January 22, 2017
Walden Cross Country Fitness Club Hosts The 2017 Woolly Hippo Invitational
---

Classic & Skate Ski Races | Sunday, January 22nd at the Naughton Trail Centre
1 Denis Avenue, Naughton, ON P0M 2M0

EVENTS:
Mass Starts in Waves
11:00 AM Start – Paranordic 700m & 350m | Jackrabbit 700m & 350m
11:15 AM Start – Midget 3km | Open 5km | Open 15km

ENTRY FEES:
Para, Jackrabbits & Midget Races: $10 | 5km & 15km: $25 (WCCFC Members will receive a $5 cash rebate at bib pickup.)

REGISTRATION:
Registration closes at midnight, Friday, January 20th.
Sign up at the chalet or online at www.waldenxc.ca/registration
*Note: There will be NO ONSITE REGISTRATION on race day.
Draw Prizes | Free Snacks & Hot Chocolate | Wood Fired BBQ Burgers for Sale | Heated Wax Hut
Register and receive 50% off a TRAIL PASS Jan 21st.
---
Website: waldenxc.ca/2016/12/18/woolly-hippo-invitational/
Facebook Event: www.facebook.com/events/207973956273242/
---
Detailed Event Information(PDF)

For race information, please contact WCCFC President & Chief of Competition, Mary Waddell: president@waldenxc.ca | 705-688-4825
For media inquiries, please contact WCCFC Media & Communications Coordinator, Jessica McShane: media@waldenxc.ca | 705-626-0251

February 12, 2017

The events are on Sunday. Para nordic 1.5km - stadium and shed. 5km - gully, shed, wall, extension, 1 lap. 16km - gully, shed, wall, sophies, extension, two laps, 24km - 3laps. All races start on the field and all races conclude with one lap of the stadium.
Tentative start times on Sunday are 10:00 for the para nordic and 10:30 for the loppet.
SUDBURY
February 19th, 2017
Half Marathon, 10km and 5km Races
RACE LOCATION
Sudbury Running Room - View Map
Cedar Pointe Plaza
117-1984 Regent St
Sudbury, ON P3E 5S1
RACE TIME
9:00 a.m.
Event Information and Registration
| | |
| --- | --- |
| | |
---
Store News

Happy Wednesday Runners and Walkers :)

We are very excited to announce that Erika is starting her 5km clinic this coming Monday, January 23rd. Erika is a great leader and we appreciate everything she does! If anybody is interested in joining Erika's 5km clinic, it's not too late. Sign up online, stop by the store, or call if you have questions.

Hypothermic half marathon, 10km, and 5km races are approaching fast on February 19th. There are a handful of spots left if anybody would still like to join in. The race is followed by an all you can eat brunch buffet at Buzzy Browns! We need volunteers :) All volunteers get a free brunch (on top of all the fun) :) Please contact us if you are interested in this great volunteer opportunity!

Happy Running! Happy Walking!

Your Sudbury Running Room team,

Eric, Cassandra, Ania, and Alex




We have FREE run club Wednesday nights at 6pm and Sunday mornings at 8:30am.
s-plan-break-the-2-hour-marathon-barrier-in-2017
| | |
| --- | --- |
| | Track North News - by Dick Moss |
For information call me.
Vincent Perdue
341 Fourth Ave, Sudbury On. P3B-3R9
705-560-0424
vt perdue@cyberbeach.net
Proud sponsor of the Sudbury Rocks!!! Race, Run or Walk for Diabetes
HOME | ABOUT US | CONTACT | ARCHIVES | CLUBS | EVENTS | PHOTOS | RACE RESULTS | LINKS | DISCUSSION

All photos images and content copyright Sudbury Rocks!!